It would be hard to call Southeast Asia's largest man-made lake a 'hidden gem,' but located in Peninsular Malaysia's northeastern reaches, it's safe to say Kenyir Lake is surely one of the country's more overlooked tourism assets, and a real treasure for the whole family.
The numbers are impressive: 145 m deep, 260 sq km in area, and an astounding 340 islands. Tasik Kenyir, or Kenyir Lake, sprawls over a large, jungle-clad swath of Terengganu. The lake was created by damming the Kenyir River, a project which began in 1978 and was completed in 1985.
Today, the vast man-made lake is easily one of the country's finest tourism gems, yet somehow still gets a bit neglected when people discuss their favourite travel destinations in Malaysia. Given that Kenyir Lake is quite literally larger in area than all of Kuala Lumpur, it might be somewhat surprising that this isn't a massively popular place for visitors.
Perhaps the simplest truth is that Malaysia is so full of outstanding tourist pursuits, residents here really are almost overwhelmed with choices, and many times, we opt for the easy, familiar, destinations. Food trails in Ipoh and Penang? Sure! A weekend escape to Langkawi? Let's go. A day trip to Melaka? When do we leave?
While all of those places admittedly have plenty of appeal, genuinely beautiful places like Tioman Island, Taman Negara, or Kenyir Lake are many times overlooked. Either they're a bit further or harder to reach, or they're just not as well-known.
Kenyir Lake, however, is not particularly hard to get to – a simple drive in the car will do – and it's a fine place to visit on your own, with friends, or with the whole family.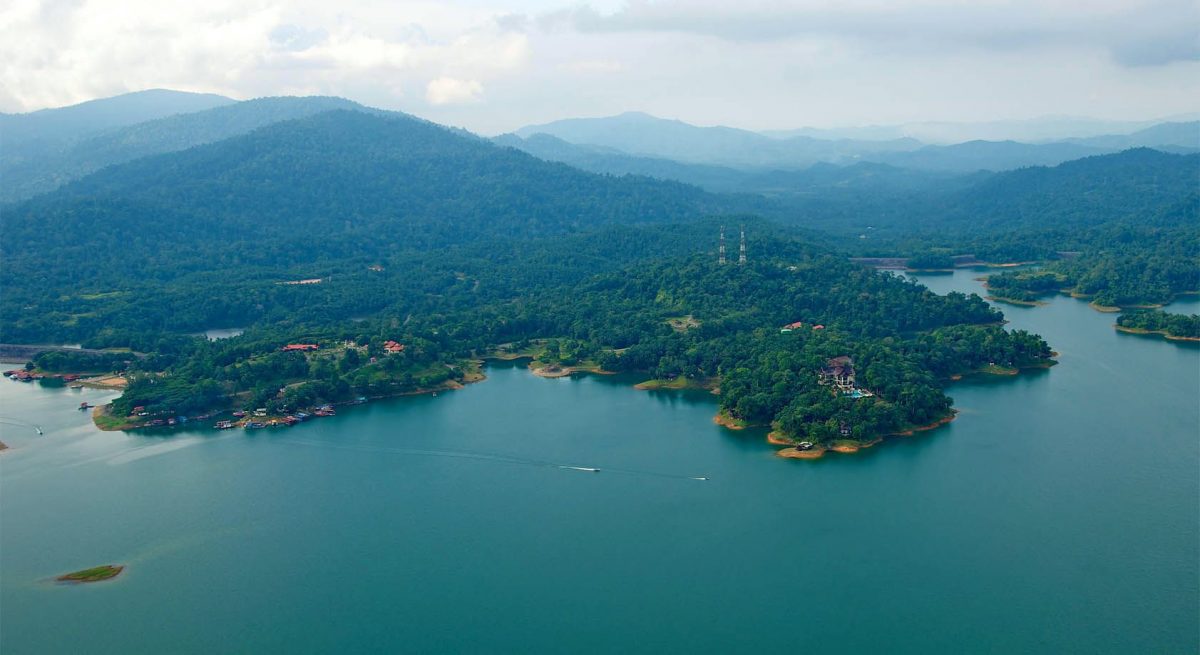 That said, much of the area around the lake is undeveloped, which is not a bad thing. But it does mean that roads in the vicinity are few and far between, and so you'll need to allow a little extra travel time, as the roads that do exist around the lake are not going to be high-speed expressways! Once you're at the lake, though, there are a number of things to see and do.
One key point is that because Kenyir Lake is so big, you'll need to look at a map to familiarise yourself with the area. Then decide on which part of the vast body of water you'll base yourself, and make your travel plans accordingly.
A HOME ON THE WATER
As Kenyir Lake is so vast, a houseboat is a delightful and memorable way to explore the area with your family. There are a number of houseboat operators offering day trips and overnight trips at reasonable rates, and usually can arrange activities and sightseeing excursions, as well. Just search online for 'houseboat Kenyir Lake' and you'll have plenty of rentals from which to choose. We'll be very honest here and point out that some of these businesses are accustomed to only catering to Malaysian locals, so if your Malay isn't at a conversational level, you may need to seek the help of a local friend to help make all the arrangements.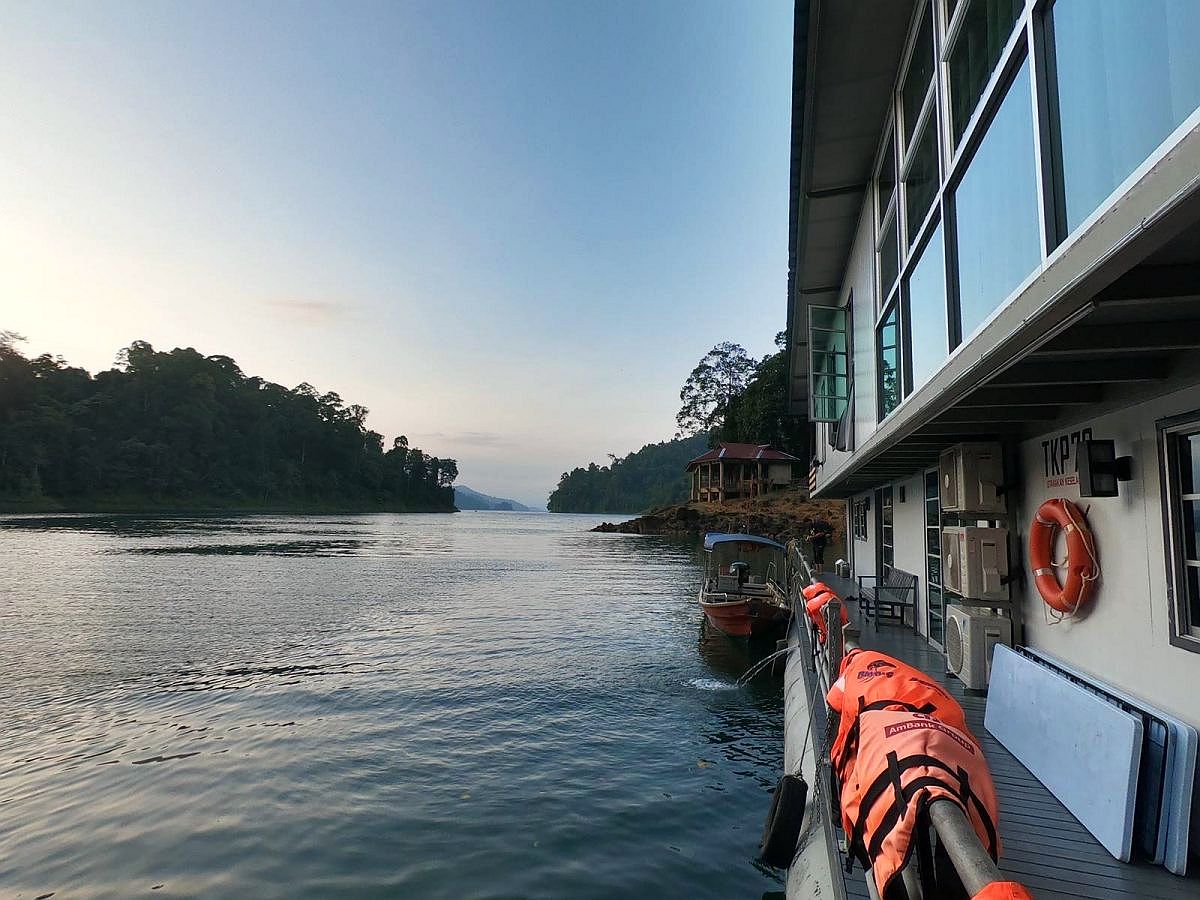 The overnight trips are generally full-board, but this will be clearly stated, and meals will be fairly basic. Some of the houseboat businesses are going to be more environmentally responsible than others, so we recommend checking user reviews and selecting those who run their operations responsibly and ensure that neither they nor their guests pollute the lake, feed the wildlife, or otherwise cause harm to the lake's ecosystem.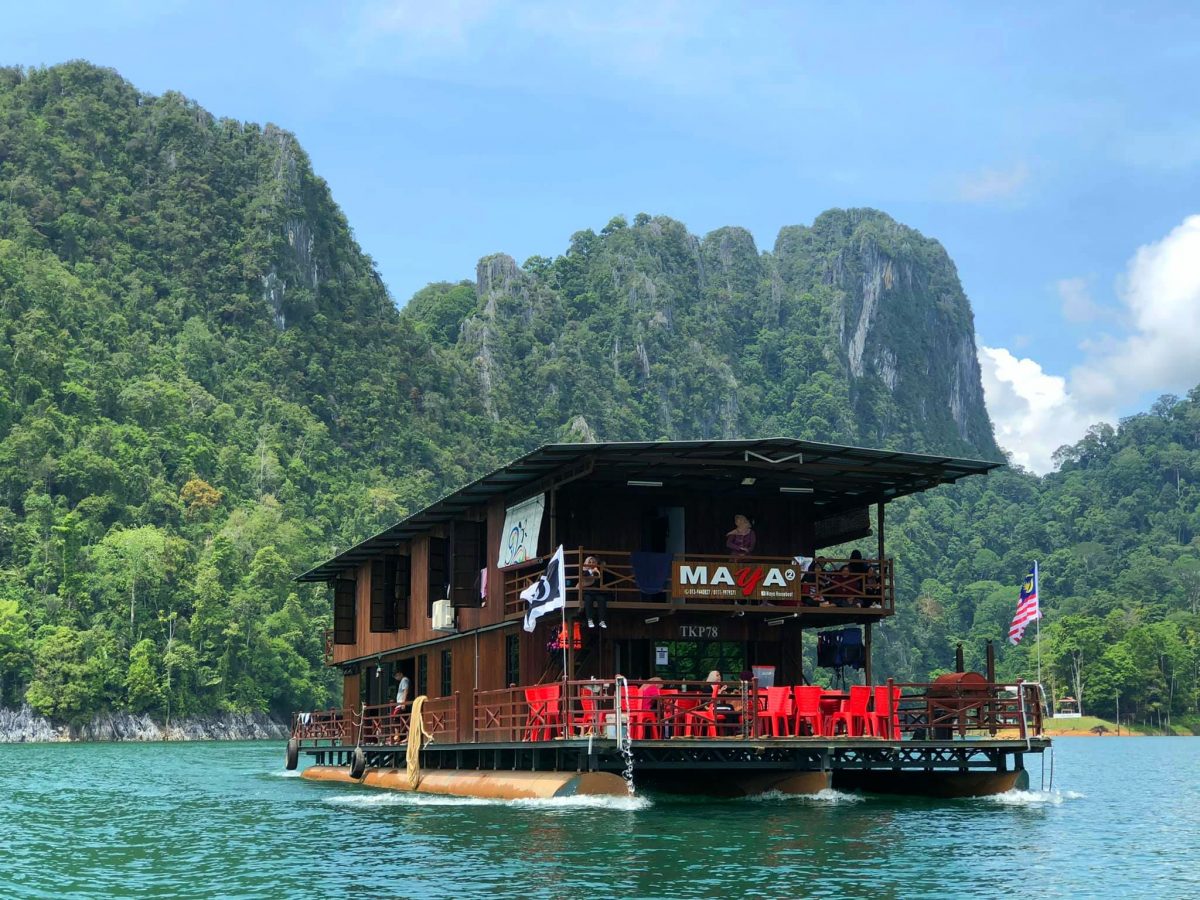 PLAY WITH THE NATIVES
This is one place where you can definitely interact with some of the natives… natives of the lake, that is. If you visit the Kenyir Kelah Sanctuary, or Kompleks Santuari Kelah, you can sit or stand in the clear, shallow waters and feed the teeming throngs of kelah (common name: mahseer), a medium- to large-sized aquatic dweller that's called 'the king of the river fish' by locals. Families with kids will especially appreciate this amazing experience! Visitors can also explore the sanctuary's nursery area, too, which serves as a breeding and nurturing ground for the mahseer.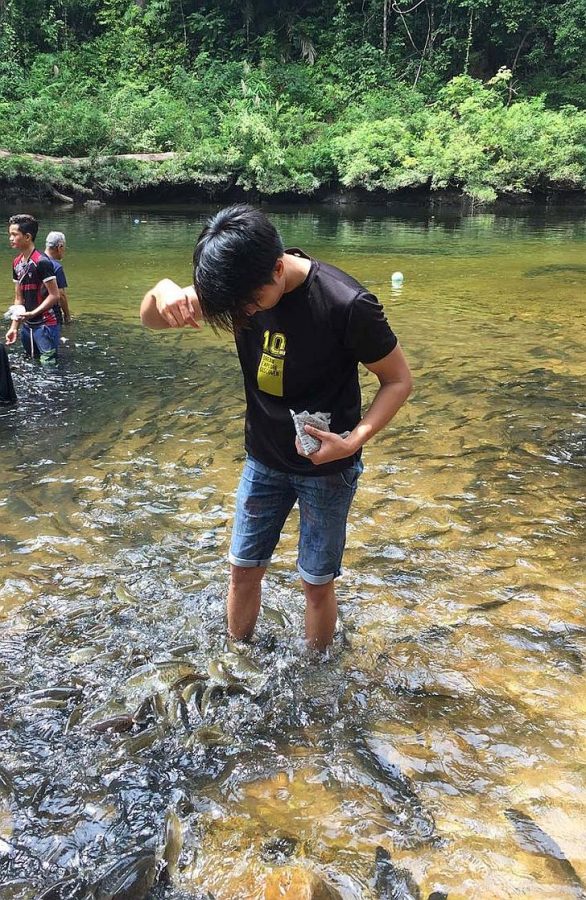 ISLAND HOPPING
With well over 300 islands, Kenyir Lake is a natural place for island-hopping. Truth be told, of course, a lot of these islands are barely more than a small mound of land sticking above the lake's surface, but quite a few are large enough to properly explore, and one place to start is Pulau Sah Kecil, which boasts a 15-hectare herb garden and park (Taman Herba) that you can visit. There are three herbs all known for not only their various medicinal values, but also for their 'stimulating' properties (some are used for energy drinks while others are of a more aphrodisiacal nature), which visitors are welcome to sample: Tongkat Ali, Kacip Fatimah, and Mahkota Dewa.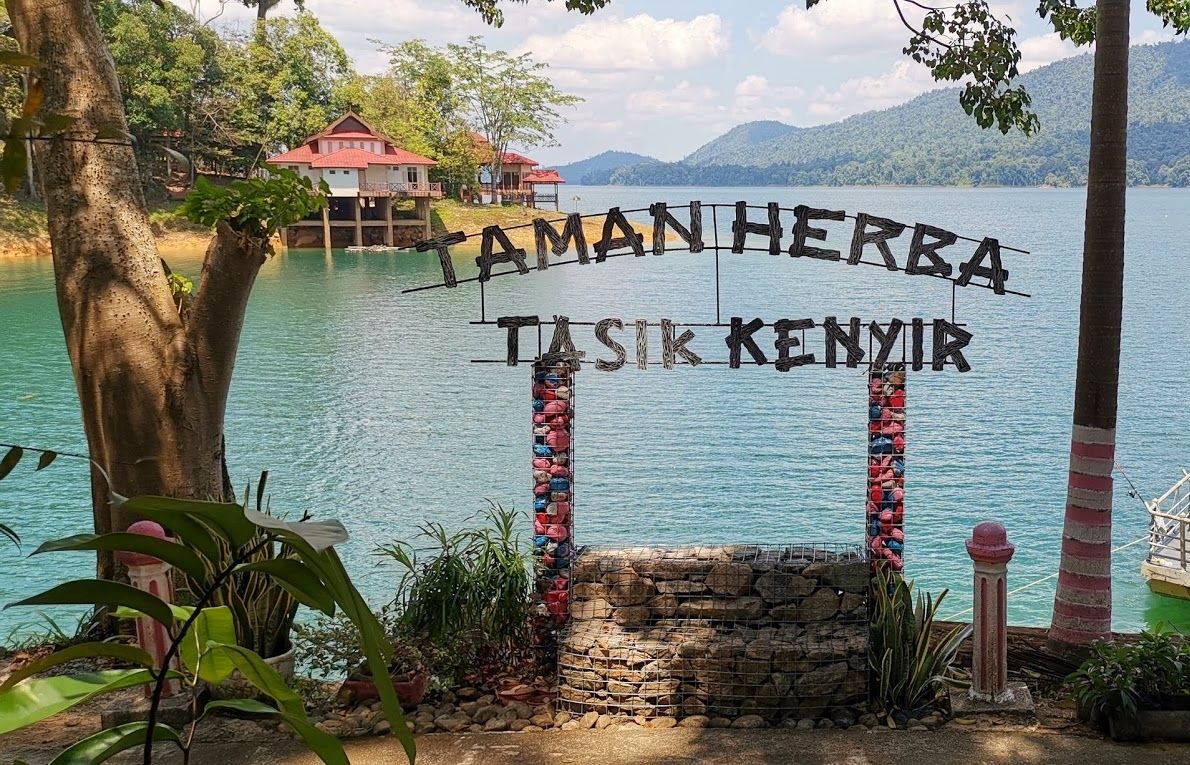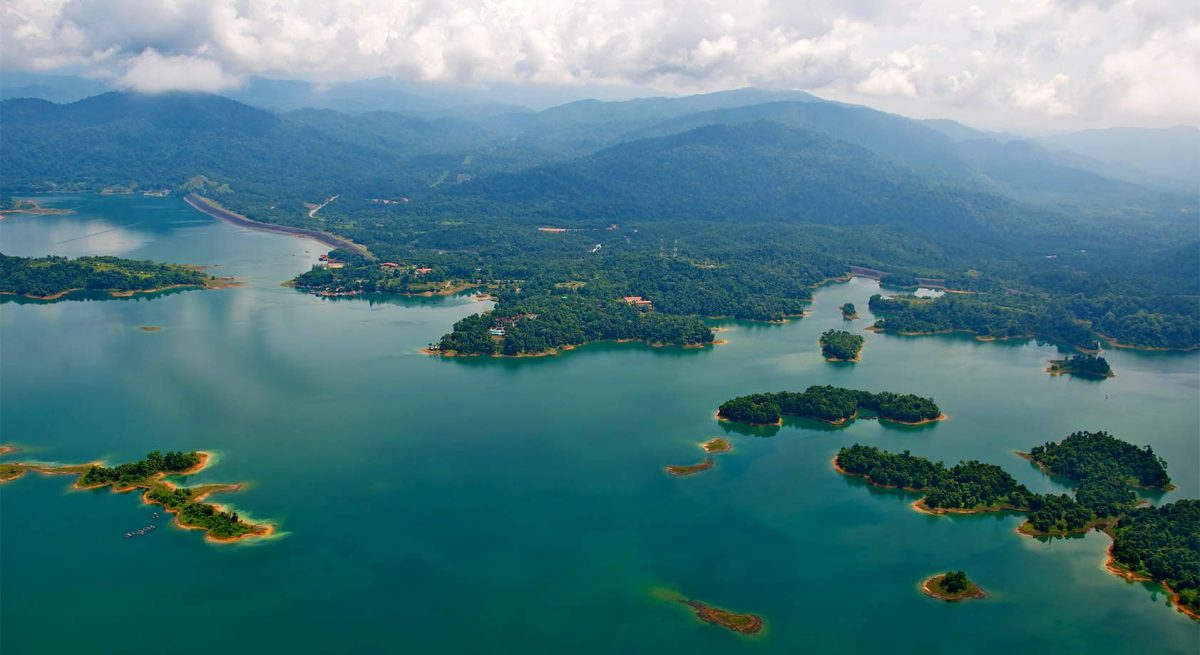 PACHYDERM PURSUITS
Another fine activity to enjoy with kids, the Kenyir Elephant Conservation Village is definitely a worthwhile destination. Opened in 2014, the KECV is a wildlife sanctuary that exists to care for elephants in need, help maintain a healthy elephant population in the wild, and educate people in a bid to reduce human-elephant conflicts.
According to Gaya Travel, the KECV is now home to 18 native elephants which were rescued and brought to the sanctuary for reasons such as being orphaned, lost from their herd, or caught by local villagers after raiding their crops. Travellers can get the chance to get up close and personal with these gentle giants through bathing and feeding activities. There's also a canopy walk here, which is always a memorable way to spend time in any rainforest.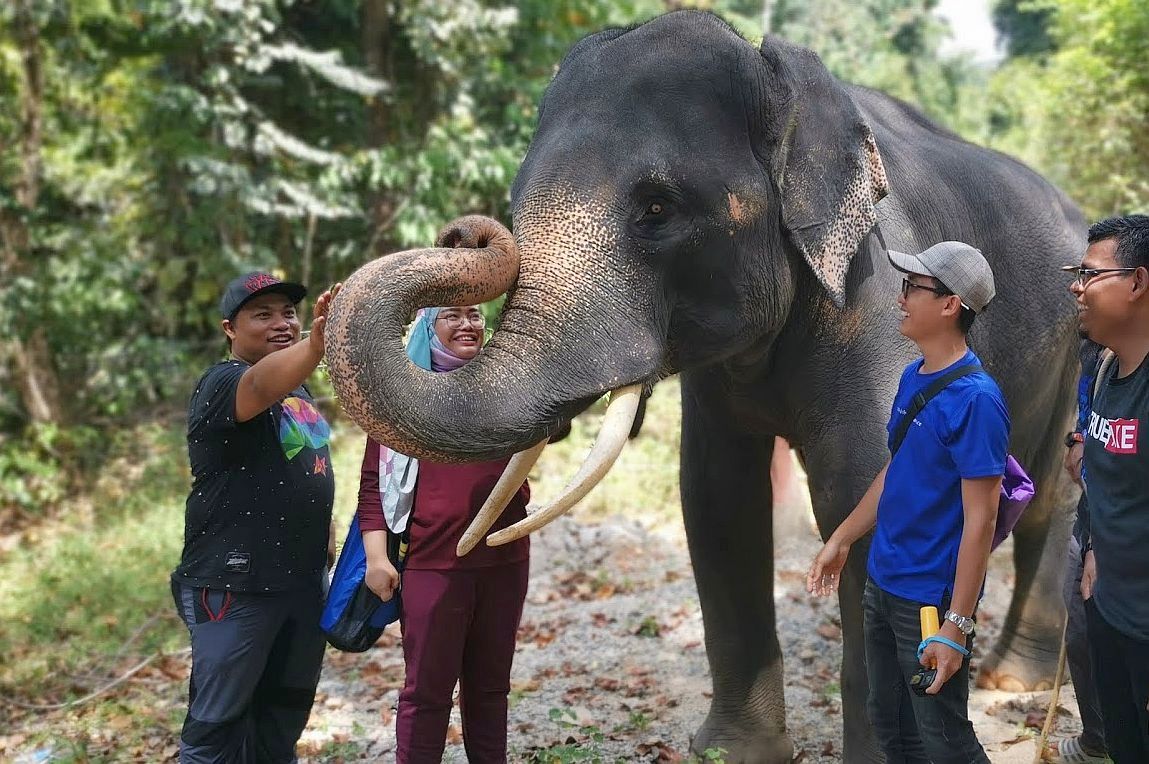 Unfortunately, when we last checked, KECV is one of those places that feels it's appropriate to charge foreigners, including expats, a huge premium over Malaysians for the price of admission – a whopping 200% more here, in fact. Obviously, many expats take exception to this, as they make their homes here, live and work here, and pay taxes here. We're also not sure how this communicates a welcoming message to tourists to charge them twice the price of locals. We'd love to see the government's tourism authorities making moves to curtail this practice, but don't hold out much hope. Despite that, we maintain that most wildlife sanctuaries are worthwhile ventures, and typically are enjoyable places to visit. We just wish they'd treat all their visitors equally.
There are certainly more activities to enjoy at Kenyir Lake, too, including jungle-trekking, seeking out some of the lovely waterfalls around the lake, checking out caves, and discovering some of the amazing indigenous plant and animal life, such as the incredible Melanuk tree (pokok melanuk), a giant of a tree that is hard to miss. Though most of these trees grow to about 40-50 m tall, the largest specimens count their age in centuries, reaching some 100 m in height and having such a massive buttressed trunk that it would take more than 20 people linking arms together to encircle it!
So get off the beaten path, take a little walk on the wild side, and discover one of the country's not-so-hidden 'hidden gems' – Tasik Kenyir, a beautiful and rewarding destination for the whole family!
TRAVEL FILE
Getting there: Most visitors coming from Greater KL will either approach Kenyir Lake from the west using the Lebuhraya Timur-Berat Kedua (which can be reached either by heading east from Ipoh or north from Bentong), or from the south and east, by taking the Karak and East-West Highway route to Kuala Berang, and then the smaller highways and roads west from there to the lake. Either way, the travel time will be about five hours, possibly a bit more.
Where to stay: There are numerous small hotels and homestays in the area, most very attractively priced. The budget chain OYO operates two small properties nearby, the Kenyir Lake Resort is and the Kenyir Eco Resort in Kuala Berang is highly rated and located right on the water!
When to go: Terengganu's peak monsoon season is roughly the same as Kuala Lumpur's, that is from October to around March. Any time of year is okay, but you'll have a better chance of drier weather if you visit outside of the rainiest months.
---
"ExpatGo welcomes and encourages comments, input, and divergent opinions. However, we kindly request that you use suitable language in your comments, and refrain from any sort of personal attack, hate speech, or disparaging rhetoric. Comments not in line with this are subject to removal from the site. "
Comments