Starting to save now for your children's future could be the best investment you ever make, and Bluestar Asset Management Group (AMG) can help.
With business done globally and a talent pool available anywhere, today's competition for jobs is more intense than ever. In many industries, graduate degrees are now a given just for candidates to be considered.
Further education opens the door to a wealth of opportunities… but accessing it isn't always easy. Universities and colleges are expensive places to attend — and fees are continuing to rise every year. Your children's future learning could cost more than you think. Even if University fees increase by just 5% annually, their cost will double every 14 years. So, the sooner you start taking this into account and creating a plan to manage it, the easier it will be on your pocket.
Of course, you may wonder if it's all worth it. After all, in involves a lot of financial outlay and may seem a long way off in a fast-moving world. How can you be sure if all this effort will be worth it in the end?
Looking at the evidence, the answer is unreservedly, 'yes'. On balance, people who gain a degree end up earning significantly more money with greater employment prospects. So, if you believe the statistics, it's a question of when, not if, you start creating the opportunity for your children to complete their further education. And the sooner you start, the easier it will be. In fact, starting to save now for your children's future could be the best investment you ever make.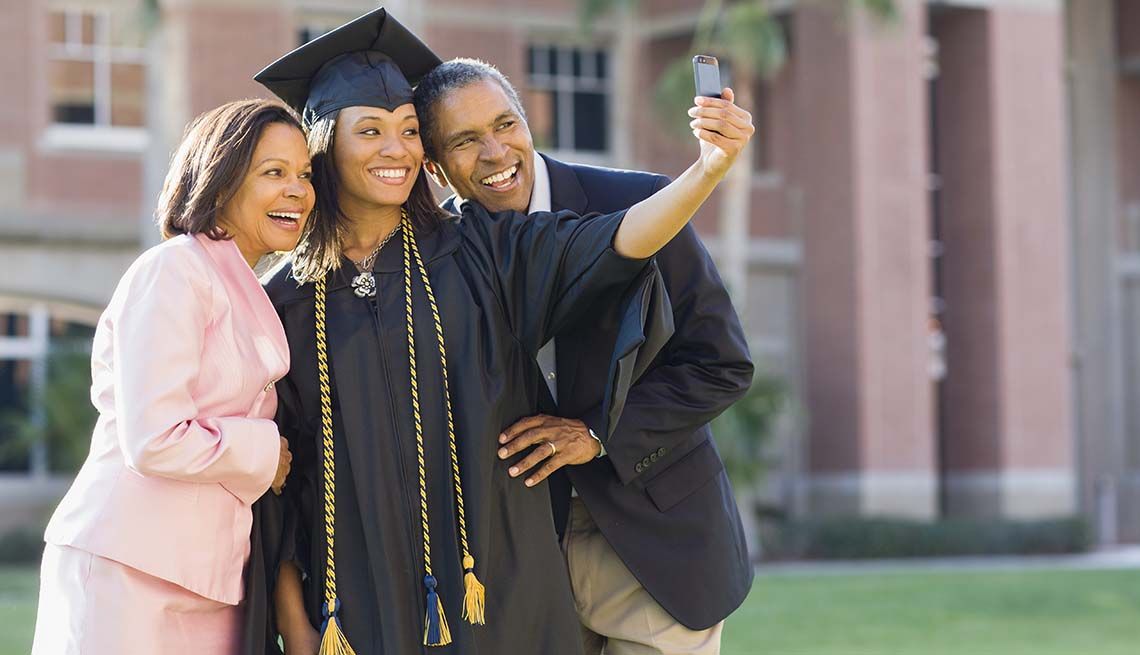 Once you've made the decision to save, take time to consider how you will go about it and what will work best for you. The good news is there are plenty of options and no end of financial providers. However, it's important to choose wisely and in a way that considers your own existing and future financial commitments in other areas. Stretching your budget or committing to too much now, may create big problems later. As ever, it's all in the planning.
SAVE EARLY, AND SENSIBLY
Here are a few factors you need to consider when creating your savings plan.
Location can influence your costs considerably.
Typically, Universities are far more expensive in countries with an established reputation for learning, such as the UK, US, and Australia. You may find more flexibility by looking further afield.
The length of the degree also matters.
With costs and fees currently rising around 5% per annum, longer courses will require more investment.
Look to invest in plans which give you enough flexibility to continue living the way you want today, without having to compromise too much or forego anything important in your current lifestyle. Indeed, depending on your commitments there may be other ways to increase your savings pot. You may also be lucky enough to have other family members who are able to provide financial support.
For example, you could set up a dedicated bank account for your child, into which friends and relatives can pay birthday money and other contributions to create a useful fund when the time comes to go to college.
There may be areas of your own life which you can cut back on, to save a little extra here and there.
• Do you really need that expensive gym membership?
• Is your television and satellite package a little too high-end for the channels you actually watch?
• Do you need to eat and drink out as often as you do?
Small sums saved saved in areas like these can make a big difference over several years — and without your lifestyle really changing as a result.
Further education will give your child a world of opportunities which they will enjoy and embrace, and which will prepare them for success in their adult life. It is well worth taking the time to plan early, so you can all reap the rewards later.
Bluestar Asset Management Group (AMG) can help. We have years of experience organising and managing successful financial planning for expat families, with specialist advice to ensure your money works as hard as possible to secure your children's educational future.
If you would like to find out more, please contact Senior Partner at Bluestar AMG — Jon Law:
Email: [email protected]
Tel: +6017-6221814
Website: bluestar-amg.com/services/education-fee-planning
---
"ExpatGo welcomes and encourages comments, input, and divergent opinions. However, we kindly request that you use suitable language in your comments, and refrain from any sort of personal attack, hate speech, or disparaging rhetoric. Comments not in line with this are subject to removal from the site. "
Comments