The newly passed criminal code makes cohabitation and premarital or extramarital sex illegal for everyone in Indonesia – including tourists and foreign residents.
You might feel a need to consult a calendar to make sure it's 2022 and not 1522, but Indonesia's Parliament has just unanimously passed sweeping legislation which, among other things, makes sex outside of marriage a criminal offence.
The new criminal code was passed in Indonesian Parliament on December 6 with the support of all parties.
Lawmakers approved this sweeping new criminal code, which will apply to Indonesians and foreigners alike, including tourists, and will also prohibit cohabitation of unmarried couples. In a serious blow to Indonesian democracy and free speech, the new code will also ban insulting the president or state institutions, spreading views counter to the state ideology, and staging protests without notification.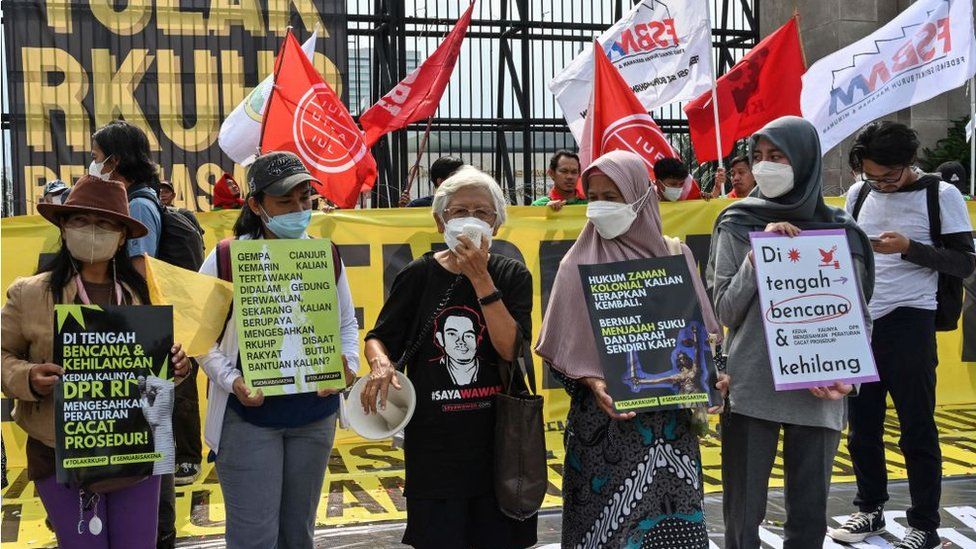 HUMAN RIGHTS ADVOCATES EXPRESS ALARM
Needless to say, human rights organisations are aghast at the new laws' implications. Amnesty International Indonesia's executive director Usman Hamid described it as "appalling" and a "significant blow" to the country's progress on human rights.
"Consensual sexual relationships should not be treated as a criminal offence or violation of 'morality'," he remarked, adding, "Outlawing sex outside marriage is a violation to the right to privacy protected under international law. What we're witnessing is a huge setback to Indonesia's hard-won progress in protecting human rights and fundamental freedoms after the 1998 revolution. This criminal code should have never been passed in the first place."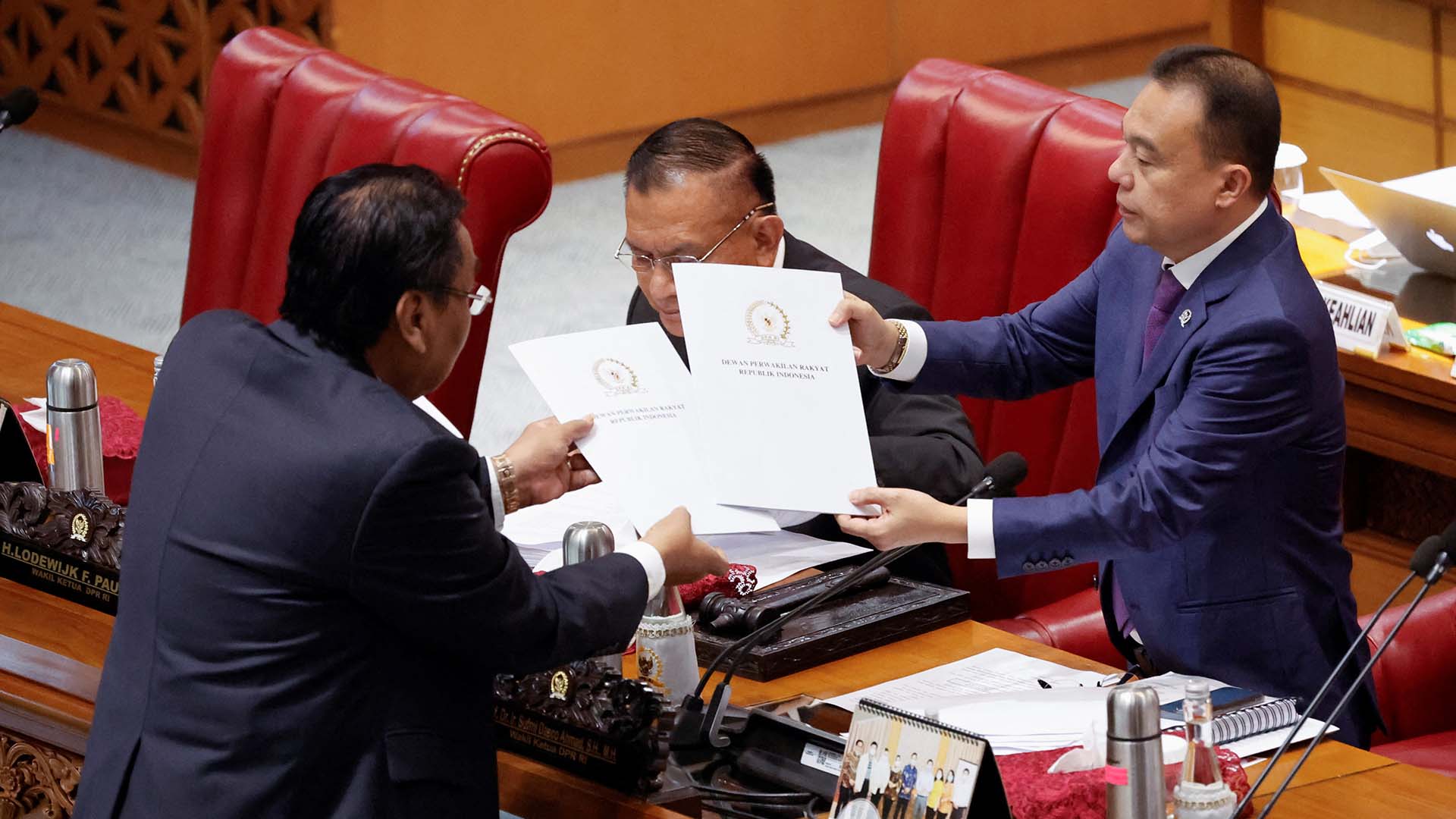 Human Rights Watch's Asia Director Elaine Pearson described the new criminal code, which contains scores of new clauses criminalising immorality and blasphemy and restricting political and religious expression, as a "huge setback for a country that has tried to portray itself as a modern Muslim democracy."
Meanwhile, the Human Rights Watch group's Indonesia Researcher Andreas Harsono said the laws are "a setback for already declining religious freedom in Indonesia," warning they could be misused to target certain individuals. "The danger of oppressive laws is not that they'll be broadly applied, it's that they [will] provide avenues for selective enforcement," he said.
TOURISM PLAYERS FEAR A NEGATIVE IMPACT
Apart from the human rights concerns, which are significant, many tourism groups and operators within Indonesia fear the new law will hobble the country's recovery efforts from the devastating effects of Covid-19.
The new laws will apply equally to Indonesian citizens and to foreigners living in Indonesia, or even those visiting holiday destinations such as Bali. Under the laws, unmarried couples caught having sex can be jailed for up to a year.
The deputy chief of Indonesia's Tourism Board, Maulana Yusran, told Reuters that the new regulations are "totally counterproductive" when the country is attempting to stage a comeback from the financial ruin delivered to the tourism sector by over two years of pandemic closures, even having recently introduced a digital nomad visa.
"We deeply regret the government have closed their eyes," he said. "We have already expressed our concern to the Ministry of Tourism about how harmful this law is."
Individual tourism operators and associations representing them are also up in arms, with many criticising the law, and wondering if they would be expected to enforce it, or to query guests about their marital status.
Putu Winastra, chairman of the Association of the Indonesian Tour and Travel Agencies (ASITA) in Bali, told CNN the laws would almost certainly "make foreigners think twice" about visiting Indonesia.
"From our point of view as tourism industry players, this law will be very troublesome," said Putu, who questioned how the laws would be policed and enforced. "Should we ask [visiting couples] if they are married or not? Do tourist couples have to prove that they are married?" he asked.
SERIOUS CONCERNS RAISED FROM NEARLY ALL QUARTERS
Though enforcement of the new laws won't come into effect for three years, the reverberations of such antiquated, draconian laws are already being discussed around the world, through both economic and diplomatic lenses.
U.S. State Department spokesperson Ned Price said at a news briefing in Washington that the United States was assessing the contents and provisions of the law and noted that the regulations for implementation had not yet been drafted.
"But we are concerned regarding how these changes could impact the exercise of human rights and fundamental freedoms in Indonesia. We're also concerned about how the law could impact … U.S. citizens visiting and living in Indonesia, as well as the investment climate for U.S. companies," he said.
Meanwhile, speaking at an investment summit, U.S. Ambassador to Indonesia Sung Kim said even the news of such a law could result in less foreign investment, tourism, and travel to the Southeast Asian nation.
"Criminalising the personal decisions of individuals would loom large within the decision matrix of many companies determining whether to invest in Indonesia," he said.
On a more personal level, people living in Indonesia are rightfully concerned with the implications.
Ajeng, a 28-year-old Muslim woman living in the West Java city of Depok, said she was now at risk for living with her partner for the past five years.
"With the new law, both of us can go to jail if one of the family decides to make a police report," she told the BBC. "What if there's one family member who has a problem with me and decides to send me to jail?
"I think living together or having sex outside of marriage is not a crime," she added. "In my religion, it's considered a sin. But I don't think the criminal code should be based on a certain religion."
'A DEATH FOR INDONESIA'S DEMOCRACY'
Editorials in Indonesian newspapers decried the new laws, with daily newspaper Koran Tempo saying the code has "authoritarian" tones, while the Jakarta Post said it had "grave concerns" about the laws' implementation.
Decades in the making, supporing legislators hailed the passage of the criminal code as a much-needed overhaul of a colonial vestige.
Opponents of the bill, meanwhile, have highlighted articles they say will curb free speech and represent a "huge setback" in ensuring the retention of democratic freedoms after the fall of authoritarian leader Suharto in 1998.
"This is not only a setback, but a death for Indonesia's democracy," said Citra Referandum, a lawyer from Indonesia's Legal Aid Institute. "The process has not been democratic at all."
Responding to the criticism, Indonesia's Law and Human Rights Minister Yasonna Laoly told Parliament: "It's not easy for a multicultural and multi-ethnic country to make a criminal code that can accommodate all interests."
Critics responded to that notion with comments that apparently veering as far to one side as possible appeared to be authorities' solution to that particular difficulty.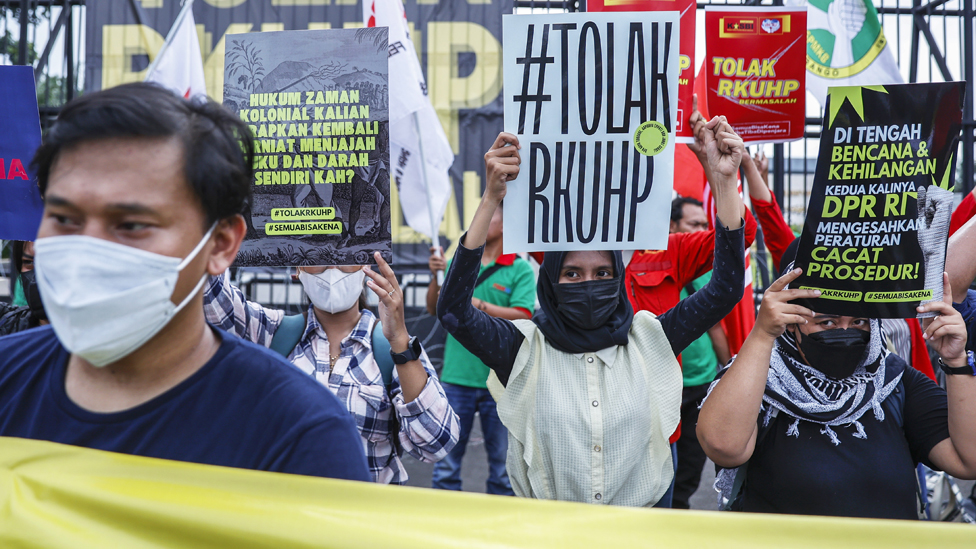 Legal experts say that an article in the code on customary law could reinforce discriminatory and sharia-inspired bylaws at a local level, and pose a particular threat to LGBT people, as well as women, who could be targeted for "selective enforcement."
"Regulations that are not in accordance with human rights principles will occur in conservative areas," said Bivitri Susanti, from the Indonesia Jentera School of Law, referring to existing bylaws in some regions that impose curfews on women, or target what are described as "deviant" sexualities.
There are now also six new blasphemy laws in the code, including apostasy – the act of renouncing a religion. For the first time since its independence, Indonesia will make it illegal to persuade someone to be a non-believer.
Rather stunningly, the new laws will also include more lenient sentences for those charged with corruption, seeming to indicate the conservative ethos is more concerned with what consenting adults do in the privacy of their own homes than with widespread public theft and graft, which genuinely harms any society.
The new laws are widely expected to be challenged in court, and a growing swell of protests are also likely. Moreover, with such domestic and international backlash coupled with a three-year time frame before the new laws come into effect, it's at least possible that there will be some backtracking, or some softening of the code, during the interim.
Time will tell, but Indonesia's religious conservatives have been pushing for a criminal code like this for many years, having most recently failed in the face of withering public opposition shortly before the Covid-19 pandemic erupted.
A previous draft of the code was set to be passed in 2019, but sparked nationwide protests with tens of thousands taking part in protests and demonstrations. Many Indonesians, including students, took to the streets and there were clashes with police in Jakarta.
The new laws are said to have "not meaningfully changed" from the previous ones, so it's evident the religious conservatives in power are not keen to give up until they can exert their chosen brand of control over one of the world's largest and most diverse populations.
As one Indonesian protester noted, "People are angry that their liberty is being taken. Indonesia has plenty of problems like poverty, climate change, and corruption, but instead of solving a problem, they've created a bill that only adds to the problem."
---
Reporting from CNN, Reuters, BBC, and Euronews contributed to this article.
---
"ExpatGo welcomes and encourages comments, input, and divergent opinions. However, we kindly request that you use suitable language in your comments, and refrain from any sort of personal attack, hate speech, or disparaging rhetoric. Comments not in line with this are subject to removal from the site. "
Comments