Though one of the two announcements is inarguably bigger than the other, both have the potential to deliver real impacts to humanity.
One is a return to the past, but in a better way. The other is a harbinger of a long-promised but so far elusive future.
Two significant announcements in the field of technology – one in energy, the other in propulsion – are expected to be made on Tuesday, December 13. Both of these announcements (and the developments driving them) are from the United States, so here in Malaysia's time zone, it will be very late Tuesday overnight or early Wednesday morning by the time we know.
Let's take the ostensibly less impactful of the two first:
THE NEED FOR SPEED
In a bid to revive commercial supersonic flights following the retirement of Concorde in October 2003, a handful of private companies have risen to the top of the heap. One pacesetter that looked to be a real leader, Aerion, abruptly ceased operations in May 2021. The Florida-based startup was flying high – figuratively – from its inception in 2003 to its shocking shutdown in 2021. Aerion sought to develop a 10-seat supersonic business jet using "boomless cruise" technology to mitigate or even negate the sonic boom.
But building a commercial supersonic aircraft that can do everything that the 21st century demands – sustainably fuelled, not an environmental disaster, operable with a low sonic boom, and economically feasible – is hard, and citing insufficient capital, Aerion folded and quit the supersonic game.
If anything, the two decades of fruitless pursuits to reclaim supersonic travel for paying passengers underscore just what a remarkable achievement Concorde truly was, originating and evolving at a time of near-unparalleled advancement and innovation in the aerospace industry. The 1960s not only saw the development of supersonic passenger planes, but of course America's Apollo program, which successfully landed man on the moon in July 1969, less than six months after Concorde's first test flight. Though there have been numerous engineering innovations and even some breakthroughs, it's safe to say there has never been a period for aerospace like this in the six decades since.
Aerion's exit from the field left Colorado-based Boom Supersonic as the sole leader in this immensely challenging industry. The company's proposed aircraft, the Boom Overture, is in many ways the nearest to the Concorde of old – a 65- to 88-passenger jet capable of travelling at Mach 1.7 (approximately 1,800 km/hr); Concorde was a bit faster and carried around 100 passengers.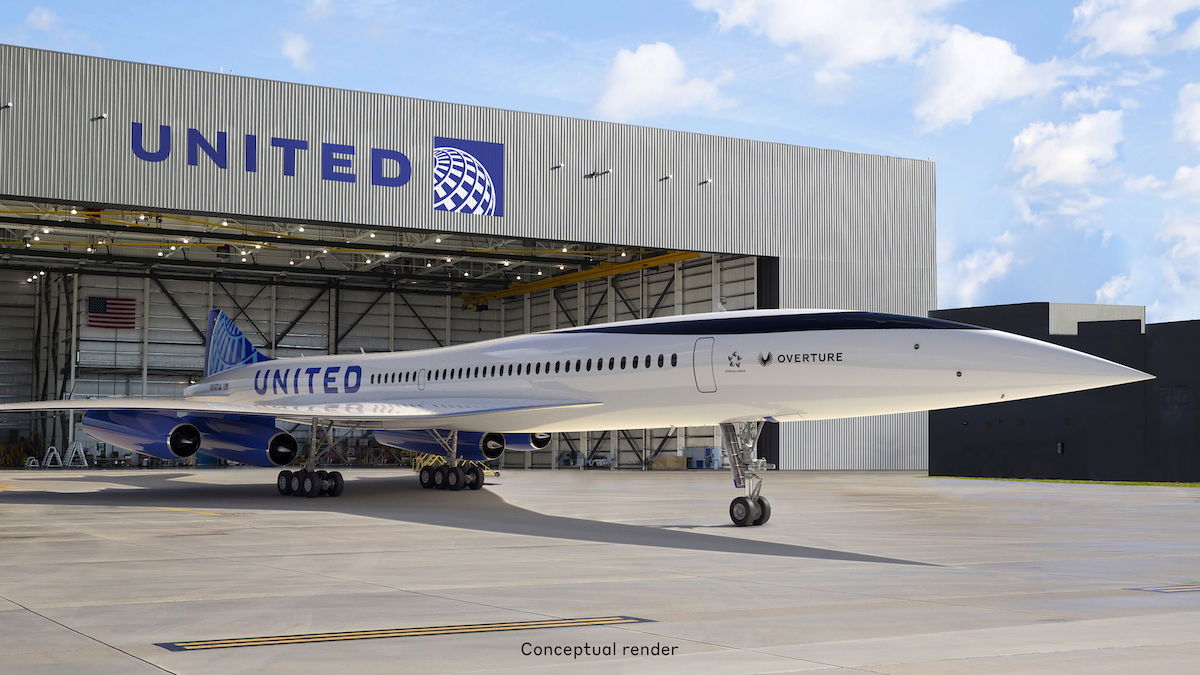 By earlier this year, Boom had raised significant capital, and even gained commitments from such notable aviation players as Virgin Group, Japan Airlines, American Airlines, United Airlines, and the U.S. Air Force. But in August 2022, shortly after American Airlines had announced its commitment to purchase 20 Overture aircraft with options for 40 more, Boom's engine manufacturing partner, Rolls-Royce, made the decision to abandon the deal, announcing they would not continue the pursuit of engine development for supersonic jets, with a crisp (and certainly fatal-looking statement) that "the commercial aviation supersonic market is not currently a priority" for the company.
If developing a commercially viable supersonic aircraft is hard to begin with, it's well impossible without engines. Boom Supersonic certainly appeared to be heading in the same direction as Aerion, but insisted they would have a new engine partner by the end of 2022.
With that date in mind, Boom is making one of the two big announcements on December 13. The announcement, touted to be the naming of a new engine partner, will be made in North Carolina, at Greensboro's Piedmont Triad International Airport (GSO), where the company plans to spend US$500 million on a production facility.
Aviation geeks already know that it won't likely be one of the "big four" (Rolls-Royce, Pratt & Whitney, GE, Safran), and it's not 100% clear that a manufacturer who is willing to commit to the significant resources required will actually be named, with some observers dangling the possibility that Boom is just trying to buy some more time by announcing something along the lines of "we are exploring a partnership with such-and-such company… details to follow."
Some believe that any new pursuit of supersonic commercial flight is ultimately doomed to fail, but as with many technological endeavours, time will tell.
UPDATE: Boom announced it had tapped Kratos Defense & Security Solutions to provide the engines for its supersonic aircraft. Details from Reuters HERE.
THE HOLY GRAIL OF ENERGY PRODUCTION
Far more consequential for mankind on the whole is Tuesday's announcement regarding fusion energy, which has been the promised land of inexhaustible levels of clean energy for generations – but always touted as some future wonder, oftentimes a far distant future.
Nuclear fusion has for decades been viewed as a near-limitless source of clean energy. The reaction – fusing the nuclei of two or more elements into one nucleus – liberates staggering levels of energy with very little in the way of undesirable byproducts.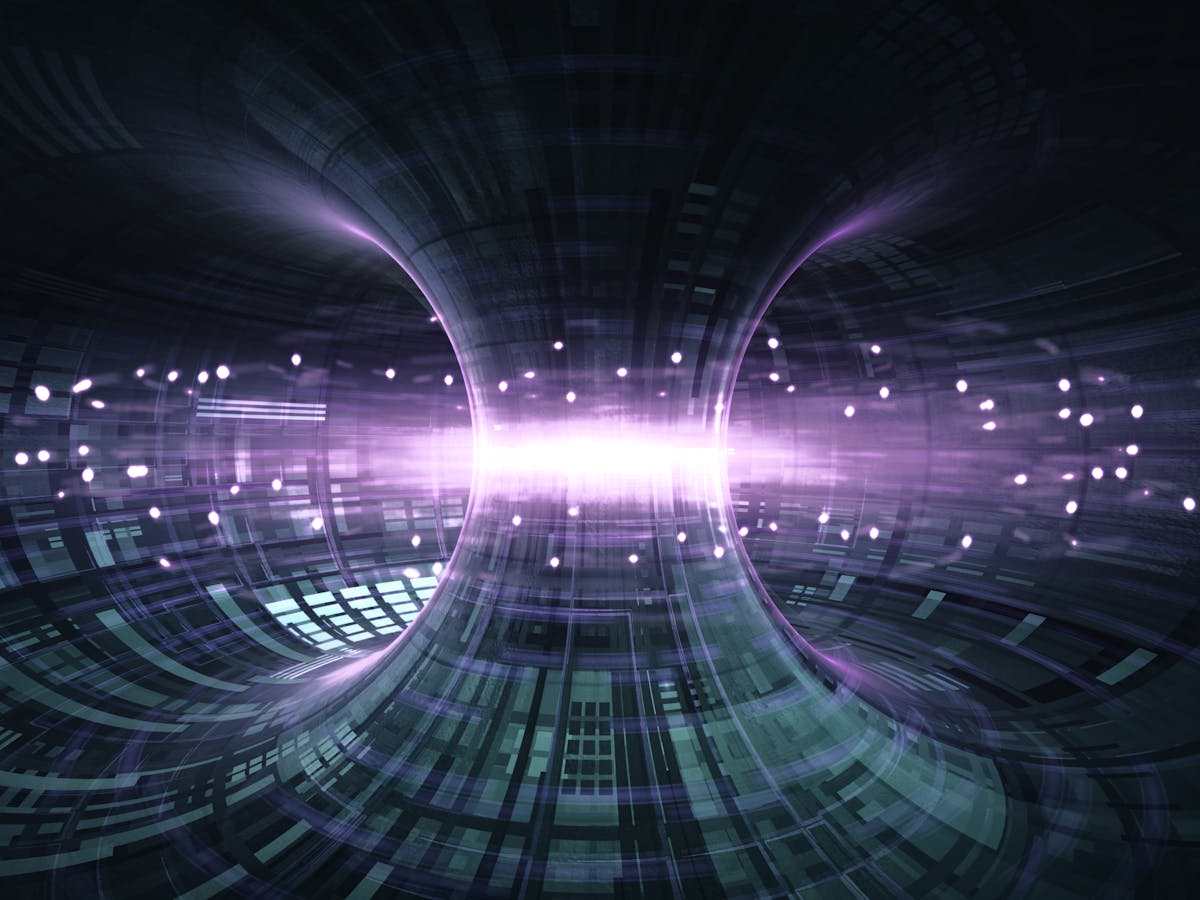 Fusion is the process (called stellar nucleosynthesis) by which stars, including our own Sun, convert hydrogen to helium, with incredible amounts of heat and light energy generated as a result. In fact, our Sun creates as much energy in a single second as everyone on Earth is able to consume in a year!
Fusion also requires comparatively little fuel, and what it needs for our use as a power source is abundant and naturally sourced – it can even be extracted from seawater. The fusion process is also relatively carbon-neutral, making it all the more appealing as an alternative to fossil fuels.
Little wonder, then, that fusion is widely considered the holy grail of energy. It's the flip side of nuclear fission, a process that scientists figured out in the 1940s. That reaction splits atoms and though it also releases enormous energy, it comes with terrible consequences and leaves behind waste that can remain toxic and radioactive for thousands of years.
Back in February of this year, scientists working in the village of Cullham, near Oxford in the United Kingdom, announced that they had successfully more than doubled the previous record length of time for generating and sustaining nuclear fusion. That was a big step.
Now, we appear to be on the cusp of a far more significant breakthrough, with the United States Department of Energy teasing the announcement of a "major scientific breakthrough" on Tuesday. Reports of who will deliver the announcement range from U.S. Energy Secretary Jennifer Granholm to no less than President Joe Biden himself.
According to what is already known, the announcement will concern a long-awaited breakthrough in the pursuit of fusion energy and comes after U.S. media outlets reported that a federal laboratory had recently achieved a major milestone in nuclear fusion research.
The Financial Times reported on Sunday, December 10, that scientists in the California-based Lawrence Livermore National Laboratory (LLNL) had achieved a "net energy gain" from an experimental fusion reactor.
That would represent the first time in history that researchers have successfully produced more energy in a fusion reaction than was consumed during the process, a major step in the pursuit of zero-carbon fusion power.
The fusion reaction that produced a 120% net energy gain occurred in the past two weeks, the FT said, citing three people with knowledge of the preliminary results.
"The aim of fusion research is to replicate the nuclear reaction through which energy is created on the sun," said the report. "A big piece of the solution would be [the benefit of] bringing cheap electricity and technology to the developing world."
The Washington Post later reported that two people familiar with the research also confirmed the development, with a senior fusion scientist telling the newspaper, "To most of us, this was only a matter of time."
"If this fusion energy breakthrough is true, it could be a game changer for the world," tweeted Ted Lieu, a U.S. Congressman from California.
It's hard to disagree with his assessment. While the re-emergence of supersonic flights would only benefit a relatively small percentage of people worldwide, the development of fusion energy would be a paradigm-shifting innovation for all mankind. After all, not everyone needs to get from New York to London in three hours… but we all need energy. And if that energy is cheap, clean, and limitless, then it has enormous implications for humanity.
UPDATE: The leaks proved to be accurate, as the U.S. announced the creation of a net-energy gain nuclear fusion reaction, a major breakthrough. Officials said it would still be many years — several decades, likely — before fusion reactors are powering our cities, however. Details from Reuters HERE. Additional details and a helpful primer on fusion energy from CNN HERE.
---
"ExpatGo welcomes and encourages comments, input, and divergent opinions. However, we kindly request that you use suitable language in your comments, and refrain from any sort of personal attack, hate speech, or disparaging rhetoric. Comments not in line with this are subject to removal from the site. "
Comments