Citing serious concerns over China's immense surge in new cases and the lack of transparency from its central government, the world is quickly starting to sit up and take notice.
The timing is certainly questionable, to say the least. As a wave of Covid cases and deaths sweep China, overwhelming both hospitals and crematoriums, the government has made an abrupt shift from its zero-Covid strategy, and it appears open borders and unhindered domestic travel are on the horizon.
What could this mean for the rest of the world?
China's insistence on nearly three years of its doomed-to-fail zero-Covid strategy means that naturally acquired immunity is low in its population, and the take-up for vaccination, particularly among the elderly — who are, of course, the most vulnerable — has been relatively low. China's government has also been resistant towards importing the significantly more effective mRNA vaccines from Europe and the United States, relying instead primarily on their own internal vaccine supply.
Now, virologists and public health experts are expressing concerns that the emergence of mutated variants is possible — even likely — in China's current Covid wave, which is spreading largely unchecked.
Global health organisations have called on China's government to implement a number of mitigation strategies to reduce the impact of the Covid surge. Without doing so, they have said that as many as one to two million deaths are very possible. With the mitigation measures — masking, social distancing, targeted quarantines, and other efforts — that figure could be notably reduced.
On estimated Covid deaths in China, one public health expert said: "One to two million deaths in China is a very common number lately — I've seen the models — it's certainly possible. It could be higher if the government doesn't do anything, lower if the government curbs virus with heavy mitigations again."
THE WORLD BEGINS TO REACT
The United States is the latest country to enact mandatory pre-departure testing for arrivals from China, insisting on a negative result prior to embarkation. The new requirement goes into effect on January 5.
Japan and India have already announced this measure, and other countries are considering it. Japan requires individuals arriving from China be tested for Covid-19 upon arrival starting December 30. Indian authorities, meanwhile, have said travellers from China, Japan, South Korea, Hong Kong, and Thailand will have to show proof of a negative Covid-19 test on arrival to India and quarantine if they test positive.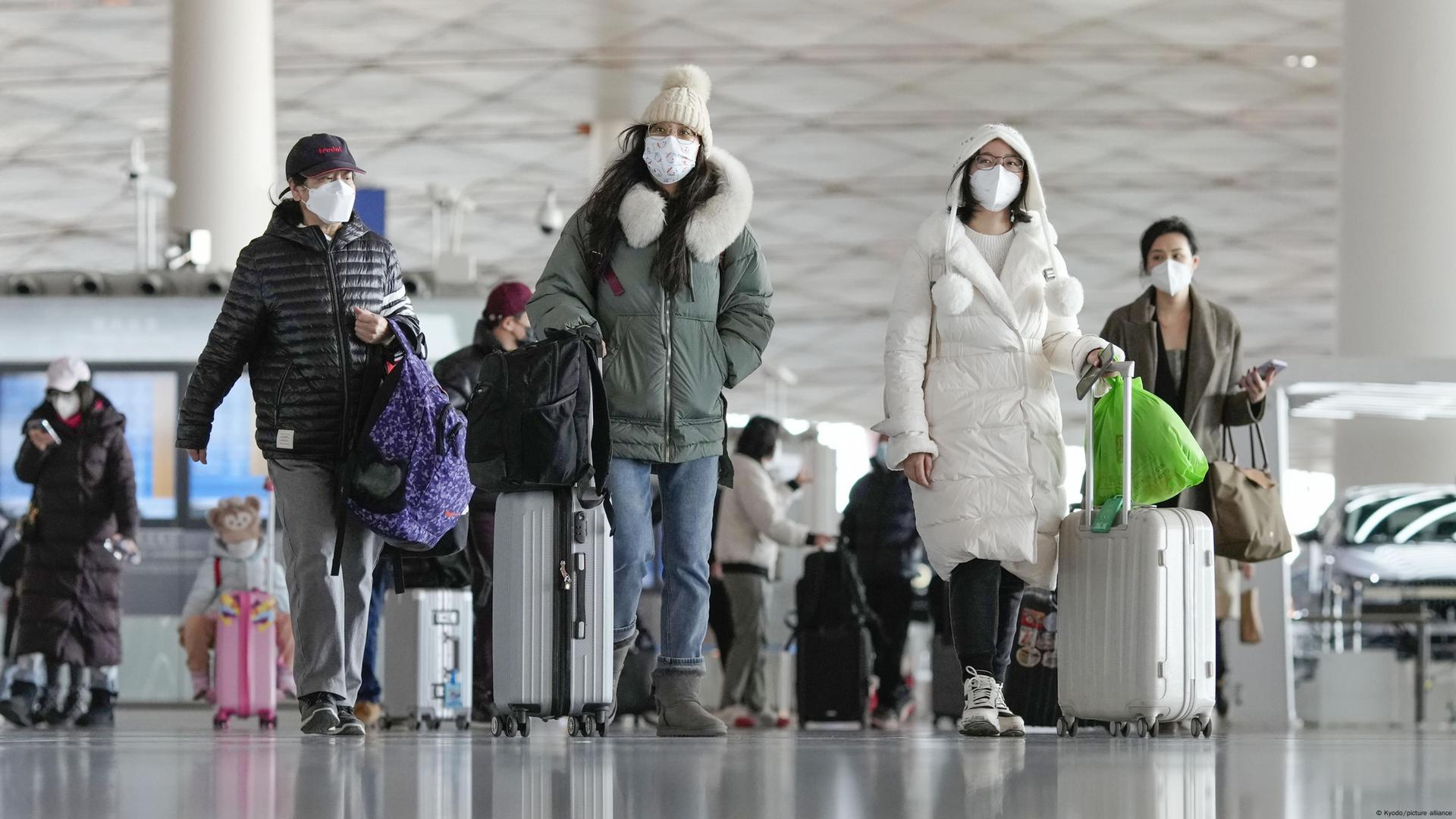 Italy also announced on December 28 that negative Covid-19 tests would be required for visitors arriving from China, with France moving in a similar direction.
According to reports, the European Commission was expected to meet Thursday (December 29) to discuss "possible measures for a coordinated approach" by EU states to the explosion of Covid cases in China.
Malaysia, too, is being urged to revisit its protocols for travellers with regard to China soon permitting outbound travel. (Update: The government announced on Friday, December 30 a range of new protocols for inbound travellers, including temperature checks for all arrivals, and RTK-antigen Covid-19 tests for all arrivals from China and for those with a history of having visited China within the last 14 days prior to arrival in Malaysia.)
OFFICIALS: CHINA NOT FORTHCOMING
Reports are amassing that China's credibility has been seriously damaged by the central government's unwillingness to be honest in its appraisal of the unfolding calamity. In one example, two Chinese cities recently released their own figures showing hundreds of thousands of cases more than the official tallies released by the government. Distressing accounts are circulating on social media of ICUs turning ambulances away due to a lack of beds, and videos show patients slumped on hospital benches and lying on corridor floors.
Leaks of internal discussions suggest that 37 million people may have been infected on one day alone. Additionally, health officials on China's island province of Hainan said late last week that infections are "increasing exponentially" and that a further surge of cases is expected into New Year's Day and the Lunar New Year holiday in late January.
Numerous photos and videos have been posted, showing scores of bodies lined up on gurneys awaiting cremation. Hospitals in major cities are overwhelmed. Doctors and nurses are being urged, or even forced, to work, despite having fevers or testing positive for Covid. And despite Beijing's apparent efforts to obfuscate and paper over all this, the world is taking note.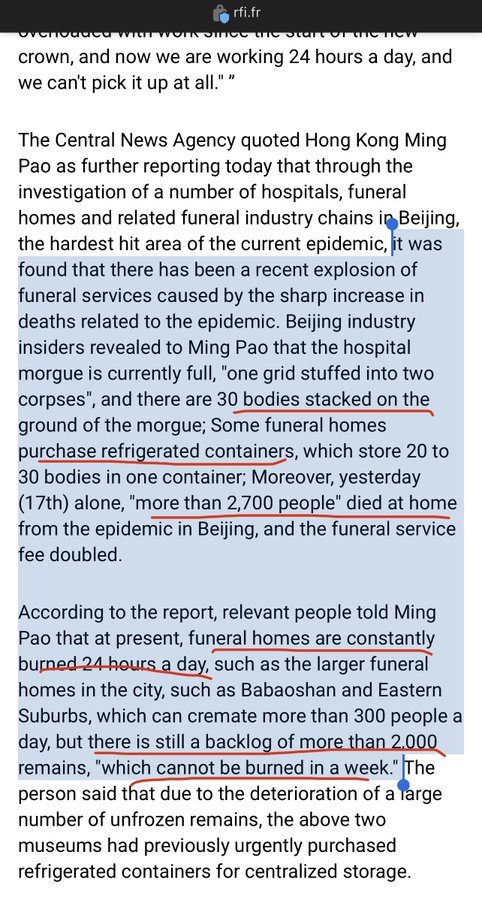 According to reports, US authorities have expressed deep concerns about China's lack of transparency surrounding the most recent surge in cases — with some even saying the true extent of the cases and deaths is being obscured. This is particularly concerning, given the absence of genome sequencing information that could help detect new strains of the coronavirus. Experts are worried that an entirely new and deadlier strain could potentially erupt.
"We know these measures will not eliminate all risk or completely prevent people who are infected from entering the United States," a federal health official said in a media briefing. Nevertheless, "taken together they will help limit the number of infected people and provide us an early warning about new variants."
US health officials said the January 5 date was selected to provide airlines with enough time to adjust operations to implement the new rules. The officials did not estimate how long they expect these rules to remain in place, saying they would "monitor the situation on the ground and adjust as needed."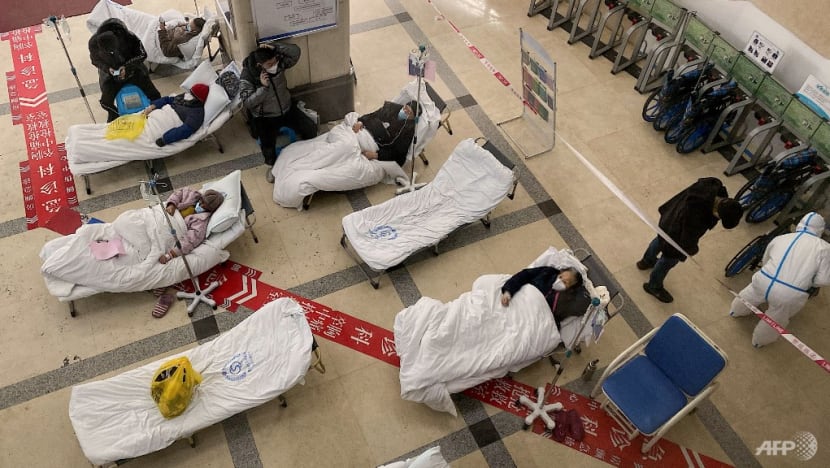 The prospect of a new mutated variant taking hold as Covid sweeps across the world's most populous country is a very real one.
"What we're concerned about is a new variant may actually emerge in China," one US official remarked to CNN. "With so many people in China being infected in a short period of time, there is a chance and probability that a new variant will emerge."
Asked if there were concerns about the veracity and accuracy of the data – as well as whether China was being truthful and transparent, an official said it was mainly the limited amount of data that concerned the administration at this point.
"We have just limited information in terms of what's being shared related to number of cases [which] are increasing hospitalizations, and especially deaths," he said. "Also, there's been a decrease in testing across China. So that also makes it difficult to know what the true infection rate is."
A DEADLY SELF-INFLICTED DISASTER
"China's current Covid crisis is entirely man-made. Chinese officials clearly erred in investing in relentless tracing, testing, and lockdowns at the expense of advanced therapeutics," says Foundation for Defense of Democracies analyst Craig Singleton, as reported by the NZ Herald.
Now epidemiologists fear a worst-case scenario may now be unfolding. And that means an unconstrained first wave leading to five million people hospitalised — and up to 700,000 dead in just this initial surge.
A leaked CCP document dated December 20 informed Beijing officials that as many as 250 million people might have already been infected. A week later, that number is very likely to be significantly higher. And apart from the human toll that will surely be taken in China, the real fear outside of China's borders is what will happen if a supercharged strain develops there and subsequently gets loose in the world's population.
Indeed, the spectre of China — the country that brought the original strain of Covid-19 to the world — incubating the next big variant of the virus is genuinely alarming. "Thermonuclear bad," one public health scientist posted along with a grim video from a horribly overcrowded Chinese hospital, stating that epidemiology experts predict 60% of China's population to be infected over the next three months.
Another harrowing video shows bodies "piled up" (actually on gurneys and covered) in just one night in one hospital.
Meanwhile, according to new reports, Chairman Xi Jinping remains silent.
"I myself give the orders. I myself make the plans," he declared as the Covid-19 epidemic erupted out of Wuhan in January 2020. Xi's current silence, however, suggests that he doesn't want anything to do with what's happening since declaring victory on December 7 as the country rolled back its zero-Covid policy-era restrictions.
Yet, perhaps unsurprisingly, China's state-controlled media is still dutifully praising Xi's approach.
China's pandemic strategy will "stand the test of history," one report declares. And the People's Daily newspaper recently put on its front page that China's Covid policies "demonstrated the superiority of the country's socialist system to the greatest extent" and that the public must place its "unswerving" trust in the Party.
That backfired after Xi's zero-Covid clampdowns resulted in tragic deaths. And his authority may once again come under threat if body bags continue to build up in hospital corridors and apartment blocks.
"Xi staked his legacy on China's draconian zero-Covid policy, which is why China's pandemic U-turn has left him seriously exposed," says Singleton. "That explains Xi's disappearing act from the headlines as he seeks to distance himself from the Chinese Communist Party's now-haphazard response."
---
Reporting from Reuters, CNN, Bloomberg, SCMP, and NZ Herald contributed to this article.
---
"ExpatGo welcomes and encourages comments, input, and divergent opinions. However, we kindly request that you use suitable language in your comments, and refrain from any sort of personal attack, hate speech, or disparaging rhetoric. Comments not in line with this are subject to removal from the site. "
Comments