Nearly a year after reopening its borders, Malaysia is struggling to bring back tourists – especially compared with other Southeast Asian countries.
In the wake of pandemic curbs being rolled back, international visitors haven't returned in large numbers, and Malaysia's once-buoyant tourism industry is still largely being kept afloat by domestic travel, according to numerous players in the industry.
Meanwhile, ASEAN neighbours are cashing in on the return of tourists, led by Thailand, Singapore, and Indonesia.
CRUNCHING THE NUMBERS
According to Tourism Malaysia, the country welcomed about 3 million visitors in 2022, a major increase from just 134,728 visitors in 2021. The 2022 intake was only about 12% of the number that arrived in 2019.
However, Thailand, Singapore, and Indonesia — which in 2022 welcomed 10 million, 4.6 million, and 4.58 million visitors, respectively — each saw arrivals return to about 25% of pre-pandemic levels, a notably higher bounce-back than Malaysia's.
Vietnam's 3.6 million foreign visitors, although short of the government's target, was still about 20% of its intake in 2019, well ahead of Malaysia's 12%.
So what is Malaysia doing wrong?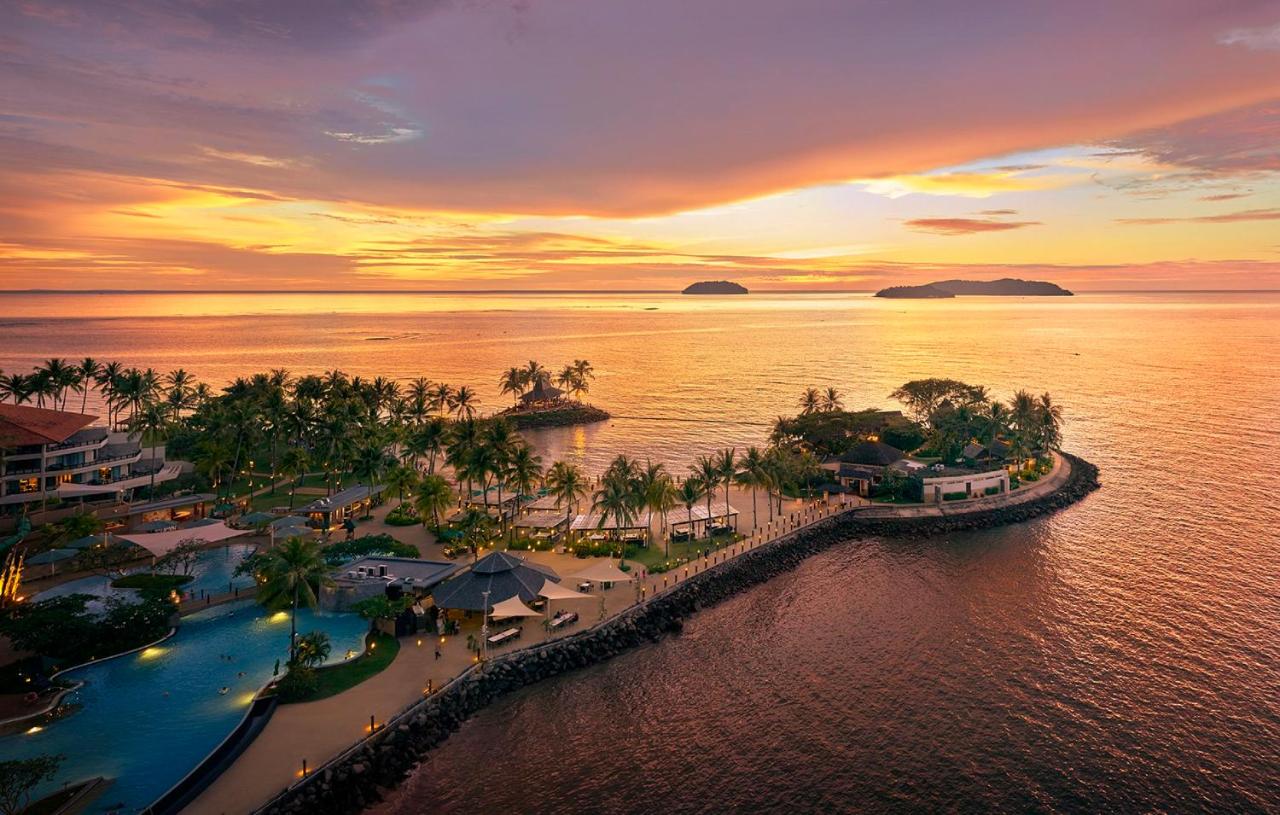 In a series of interviews, as reported by Al Jazeera, tourism industry figures have offered a range of explanations for Malaysia's weak rebound from the pandemic as compared with its ASEAN neighbours, from poor cost competitiveness to the country's reputation as a 'buttoned-up, predominantly Islamic society.' Unfortunately, despite being afforded the opportunity to weigh in, Tourism Malaysia declined to comment.
Earlier this month, PAS – the Malaysian Islamic Party-backed state government in Kedah, which is home to the popular duty-free resort island of Langkawi – caused no small amount of frustration and set off shockwaves in the tenuously improving tourism sector when they floated a possible ban on alcohol sales, which quickly got picked up by various media outlets.
PAS has since come under some fire for such irresponsible comments, which can often do considerable economic harm despite not actually being anything more than talk, especially when disseminated outside of the country.
Their call for an alcohol ban, coupled with their successful bid to outlaw gambling, led at least one Asian media outlet, the influential South China Morning Post, to erroneously report that alcohol was being banned in Langkawi.
In response to the ensuing kerfuffle, and likely in a bid to mitigate the damage, Kedah Chief Minister Datuk Seri Muhammad Sanusi clarified that the sale of alcohol in Langkawi is under the jurisdiction of the Finance Ministry, not the state government, and further, noted that the state government (PAS) had no authority to interfere with the tourist island's duty-free status, which Langkawi has enjoyed with no actual problems since 1987.
Similarly, actions by Muhammad Fawwaz Muhammad Jan, a PAS member of parliament, made headlines when he marched into a Penang mall with a few of his supporters and targeted a Chinese New Year festive display and promotion, demanding that the display's beer cans be removed or concealed. That caused a minor row, ending with the mall's management inexplicably agreeing to cover everything and close down guest activities at the holiday display, so that "not a single can of beer can be seen at the venue."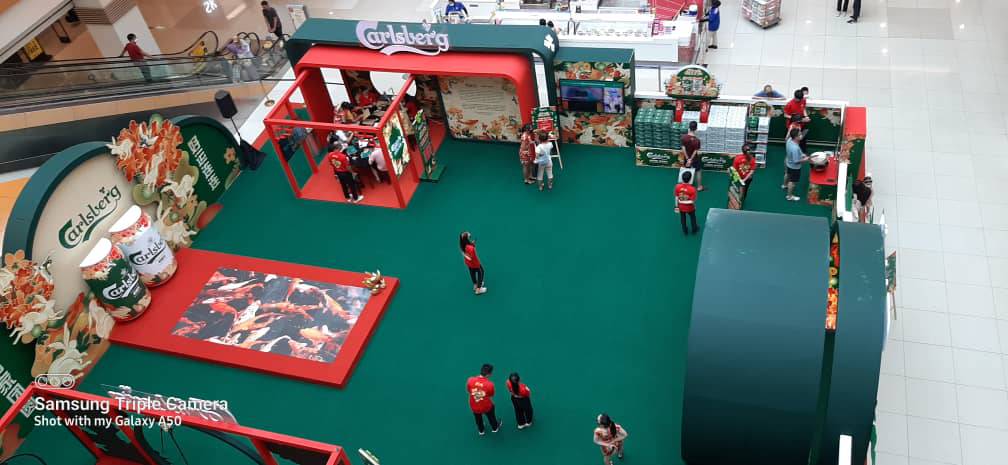 It was frustrating for many, because reports of an 'amicable solution' being reached made it sound like a lovely, equitable compromise was reached, with smiles all around, when in fact, Fawwaz got exactly what he wanted – some cheap political publicity and a stop to the promotion of beer – and the mall's management folded like a cheap card table, even though they had done nothing wrong, and had abided by all laws and regulations at every turn.
The MP was roundly criticised for overstepping his authority and "assuming the role of moral police" in his objection to something that is legal, properly licensed and approved, and in line with the rights of the country's non-Muslims. (Why the mall management capitulated to his demands, then, is beyond belief, as this will only further embolden the issuance of similar demands from PAS in the future in their quest to abolish all alcohol in Malaysia.)
Again, the incident was broadcast through numerous media channels, and once stories like this get outside into the global media sphere, it has the result of making it seem to prospective international visitors that Malaysia is a draconian and intolerant country. Recent other headlines about Melaka's religious authorities 'banning bikinis' at the state's popular island beaches only serve to reinforce this perception.
As for the 'war on beer,' it's unfortunately not like this should even be big news: Malaysia already has some of the world's highest alcohol taxes in place, and public spats over all things boozy are a frequent occurrence in Malaysian politics.
Beer magnate Carlsberg, which operates one of the two well-known breweries in Malaysia, cannot even have their brand name on their delivery vehicles, which is why you see large green lorries on local roads bearing only the word 'Probably' – part of Carlsberg's famous tagline, but an odd word to have emblazoned in giant letters on the side of a delivery vehicle.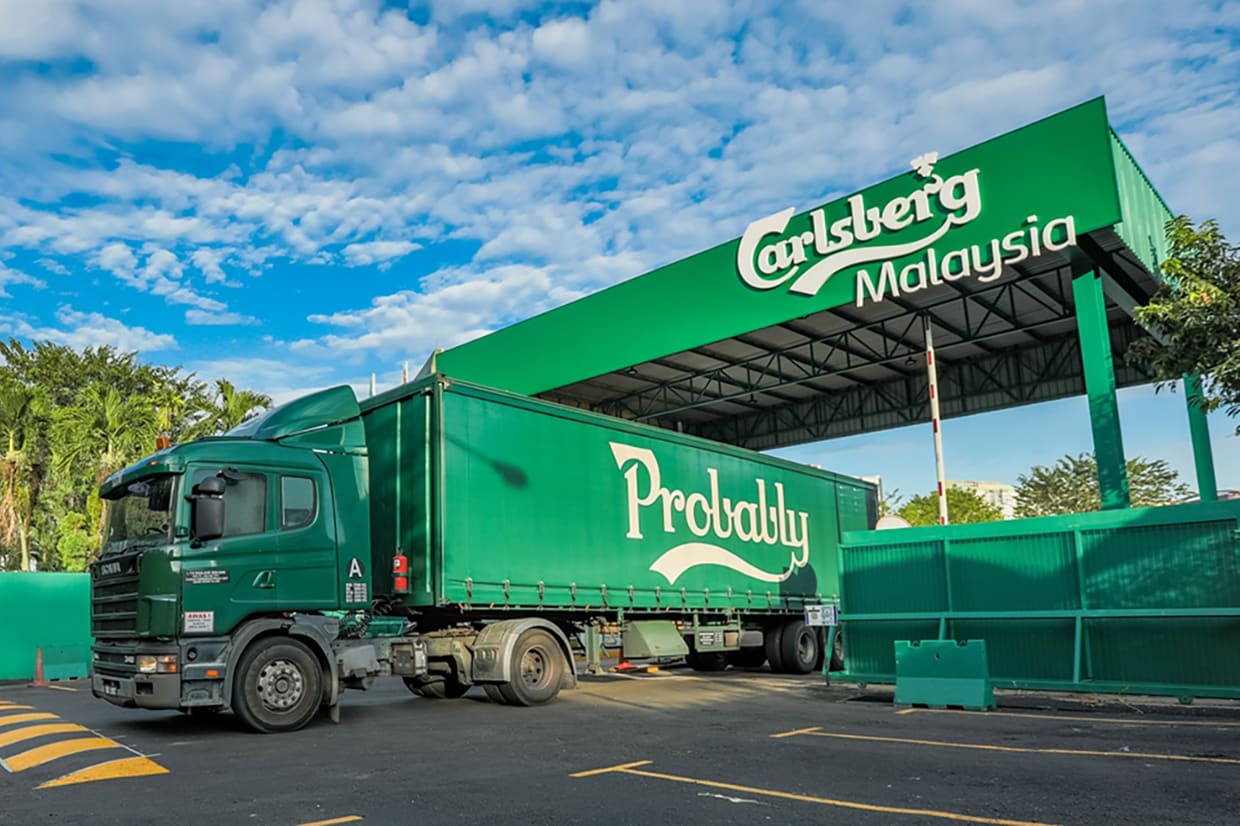 Neighbouring Thailand, on the other hand, has built on its reputation for having a far more tolerant attitude towards vices, even having taken the step of decriminalising cannabis in June 2022.
Another part of the problem, some say, is that Tourism officials lean too heavily on Singapore visitors to prop up Malaysia's overall international arrivals numbers. In pre-pandemic years, for example, it was common for arrivals from Singapore to make up half or more of all international visitors. Malaysia would cheerfully crow about being in the world's top 10 for all international arrivals, but in reality, half of those visitors were just coming across the Causeway from Singapore to take advantage of far cheaper goods and services in Johor Bahru.
It's not that those arrivals shouldn't count, of course, but it's disingenuous to compare an arrival from Singapore, who may be visiting and staying with family in Malaysia, or just coming across for a shopping day trip, with a week-long tourist from Europe, the US, Australia, or East Asia. Even if Tourism Malaysia only counts Singaporean arrivals who stay in Malaysia for at least 24 hours, realistically, it's still just not the same, and lumping in the Singapore-JB crowd with global tourists certainly skews the inbound tourism numbers.
All of this matters because tourism is by no means an insignificant part of Malaysia's economy. In 2019, according to government reports, tourism industry receipts accounted for just under 16% of the country's entire GDP, bringing in over RM240 billion, and providing employment for 3.6 million Malaysians, a noteworthy percentage of the nation's labour force.
INTERNATIONAL TOURISTS CHOOSING OTHER COUNTRIES?
Al Jazeera interviewed tourism veteran Anthony Wong, who we've featured on ExpatGo in the past. Wong is considered a pioneer of eco-tourism in Malaysia and owns the Frangipani Resort & Spa in Langkawi.
"From mid-December to mid-March, I used to have 80-90% of clients from Europe," he said, noting it's considerably lower now. He speculated that it's due to a number of factors.
"Flights to Malaysia from Europe are less [frequent] and more expensive, and Langkawi is not as cheap as its neighbours, especially the accommodation. … Europe is also going into recession, with inflation going up, and issues related to the ongoing war in Ukraine make it more challenging for them to spend money on travelling."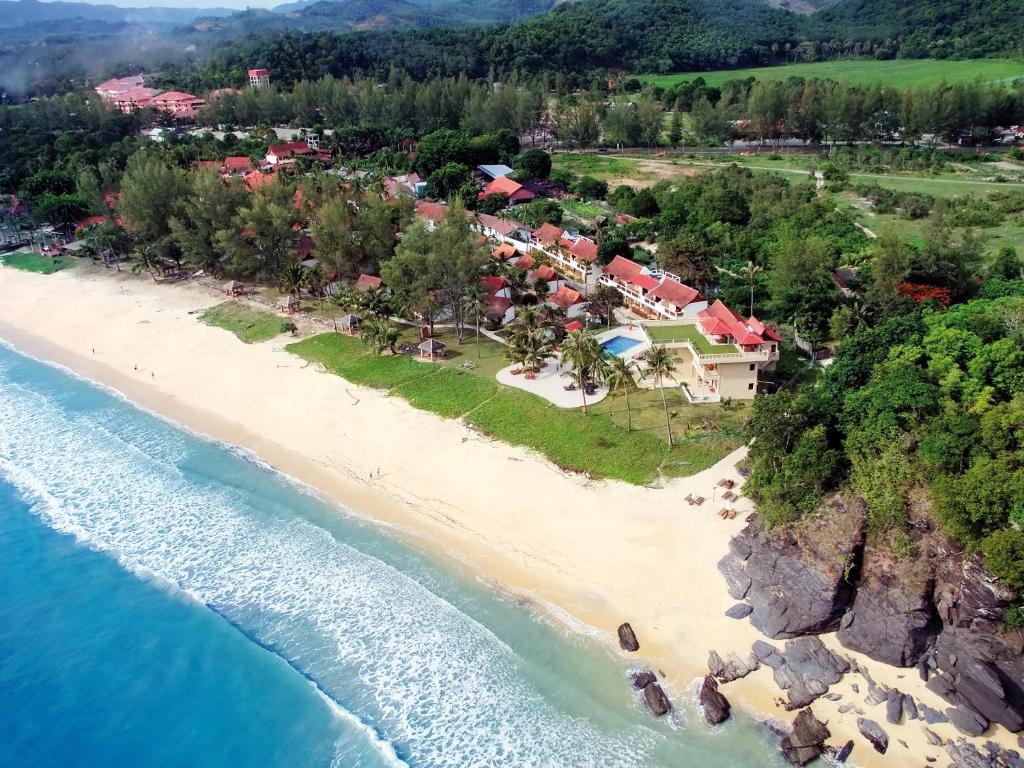 Meanwhile, Arthur Wilkinson, a Penang-born entrepreneur who had a thriving tourism-dependent business in Georgetown, closed up shop for good amid the pandemic as the long-lasting border closure in Malaysia reduced his business to a trickle.
Now, he's relocated the entire enterprise to Bali to take advantage of their better visitor numbers, and what he describes as a better, more reliable labour force.
"We need to stimulate tourism somehow before it's too late, as Malaysia is losing massively to Thailand and Indonesia," he said. "Even though Malaysia has a much wider variety of cuisines, our food and beverage scene and quality isn't quite up to par compared to our neighbours, which also have lower alcohol tax and are more open to new ideas of tourism."
COST A FACTOR
When attractions inflate their prices for foreign tourists (as opposed to local visitors), it can backfire and push away the very international visitors the attraction presumably seeks to attract. Seeing a sign with two schedules of fees – one for locals and a much higher one for non-Malaysian visitors – is off-putting, for obvious reasons, coming across as both discrimination and flagrant profiteering.
Just recently, Selangor and the Petaling Jaya City Council have been slammed relentlessly for announcing they would impose a charge for their 'free bus' – but only for foreigners, which of course targets the poorest migrant workers and the occasional foreign visitor, as the relatively well-heeled resident expats seldom use the free bus. The disgraceful move has been loudly criticised from all quarters, including human rights groups.
"Trying to build cost recovery solutions on the backs of the poorest and least empowered of customers is really a heartless move by the PJ City Council, so it's imperative that this measure be rescinded immediately," said Phil Robertson, the Deputy Director for Human Rights Watch in Asia.
Despite the withering criticism, however, the plan went into effect on January 15, and authorities insist it will remain in place, saying it's no different than hospital care in Malaysia being subsidised or free for citizens but not for foreigners – an utterly absurd comparison to a free bus service.
Stories like this, as they circulate, get out and create and reinforce the perception that Malaysia is unfriendly to foreigners, and this can lead to obvious problems when it comes to tourism – and even investments by foreigners.
And of course, specifically targeting visitors is even more prone to unintended consequences. Tacking on a per-room, per-night 'tourism tax' (applicable to foreigners only) to the already-imposed service and sales taxes at hotels, for one example, can lead prospective visitors to consider other, more wallet-friendly destinations.
Similarly, falling behind in cost competitiveness will usually not work out well. A Malaysian resort who puts up its rates above those of similar-class properties in neighbouring countries, for instance, may make a bit more per guest, but the total number of guests will likely fall below that of the competing resort over time.
Pricey Langkawi accommodation has come under scrutiny for this very phenomenon, not least by Malaysian travellers. "Why would my family pay hundreds of ringgit each to fly to Langkawi, then pay RM400-500 a night for a decent hotel when we can pay less to have the same holiday in Phuket – and with better food and better beaches?" one local traveller explained.
Over in East Malaysia, which so far has actually enjoyed a better recovery overall than the Peninsula, struggles with cost competitiveness, as well.
For those with less to spend, travel and accommodation costs in Sabah and Sarawak, which are at their highest in years, could be a deterrent.
"Most lodges and transport providers introduced a hike of up to 20%, while government agencies such as Sabah Parks doubled the price of some permits and entrances," said Jessica Yew, who is the director of Kota Kinabalu-based boutique tour company Sticky Rice Travel.
The sharply higher prices in East Malaysia include permits to climb to the summit of 4,095-m Mount Kinabalu, which just doubled from RM200 to RM400.
According to the Al Jazeera report, when adding up the costs of permits, guides, food, and accommodation, the cheapest packages to tackle the lofty summit come to about RM2,300 per person.
Another major draw for Malaysian Borneo is of course its famed orangutans. But prices have risen so sharply, tour operators actually send prospective visitors to Indonesia instead.
"I tell people to go to Sumatra to see orangutans," one said, "as it costs one-third to one-fifth of Malaysian Borneo's prices."
A LONG-TERM, SUSTAINED STRATEGY IS NEEDED
A lack of consistency and implementation in tourism promotion has also been mooted as part of the problem.
"Malaysia does not lack attractions, especially natural ones. Tourism development suffers from inconsistent policies and promotional activities over the past decades," said Fabio Delisi, who has more than 30 years of experience in tourism across the region, and runs inbound tour operator Lotus Asia Tours. "Tourism is a very long-term public relation exercise."
Delisi, whose company also operates in Indonesia and Singapore, remarked to Al Jazeera that Malaysia's fortunes have stood in stark contrast to those of Indonesia – and not just in the last year.
"We are wholesalers operating in Malaysia, Indonesia, and Singapore since the early 1990s, and in 2022, have experienced a decline of arrivals of up to 90% from our main Western markets into Malaysia, while we have seen double-digit growth in Indonesia for the same period," he said.
"We are paying the price for more than 20 years of random policies without focus and continuity," he noted, highlighting the need for a framed, coordinated, and consistent strategy over time to grow inbound tourism.
Interestingly, when perusing Tourism Malaysia's own marketing plan (2022-2026), authorities here name these problems among the country's weaknesses, too, specifically poor cost competitiveness, lack of advertising, and inadequate uniform communication. There also seems to be a strong push on growing domestic tourism, which while not undesirable as part of a broader effort to strengthen the country's tourism sector, doesn't do as much for the country's recovering economy as bringing in foreign tourist dollars.
---
Reporting from Al Jazeera, New Straits Times, Malaysia Now, and SCMP contributed to this article, as did published reports from the Malaysia Ministry of Tourism.
---
"ExpatGo welcomes and encourages comments, input, and divergent opinions. However, we kindly request that you use suitable language in your comments, and refrain from any sort of personal attack, hate speech, or disparaging rhetoric. Comments not in line with this are subject to removal from the site. "
Comments