Putting words into action and putting the 'sustain' in sustainability, Hard Rock Hotel Desaru Coast once again shows us how it's done – both at the recent Earth Hour event and every other day of the year.
A lot of companies talk the talk. Being seen by consumers as eco-conscious and 'green' in corporate planning and thinking is unquestionably a winning strategy.
But real results come from not just talking the talk, but walking the walk. Doing the work, often unseen and almost always uncelebrated, day in and day out. That's what makes a difference, even if only on a local scale.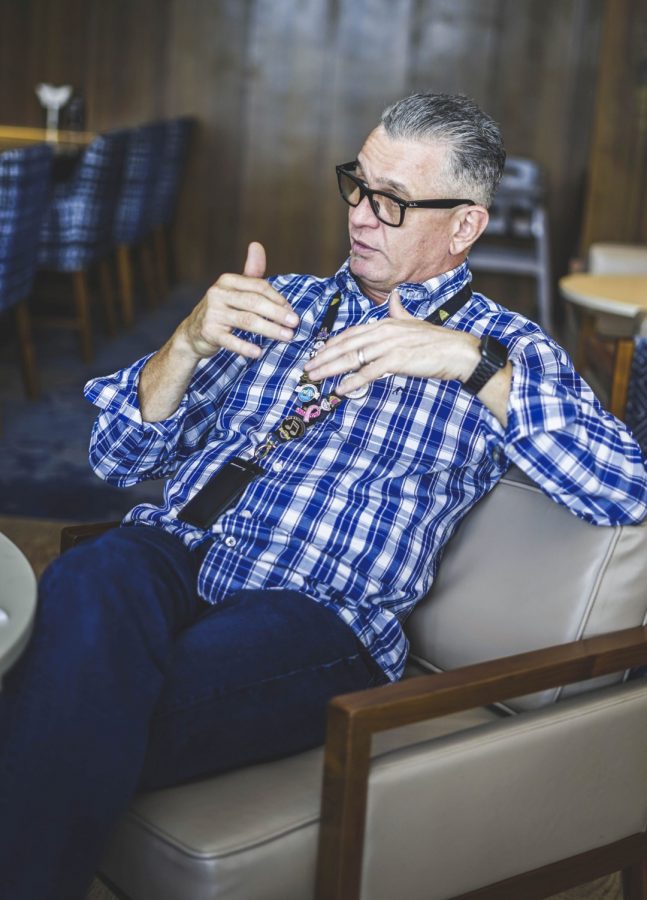 And that's exactly what's taking place at the Hard Rock Hotel down on the inviting Desaru Coast in Johor. For three years, we've been following their efforts and what's been made clear is that – under the leadership of General Manager Murray Aitken, an expat hailing from South Africa, and Sustainability Manager Yana Ali from Melaka – the dedicated team at Hard Rock Hotel Desaru Coast (HRHDC) is actually putting in the effort and doing the work. From the kitchens under the hand of Executive Chef Halim, using produce from community gardens and the resort's own herb garden, to the spa, whose aim is to showcase the benefits of using natural products, everyone here plays a part.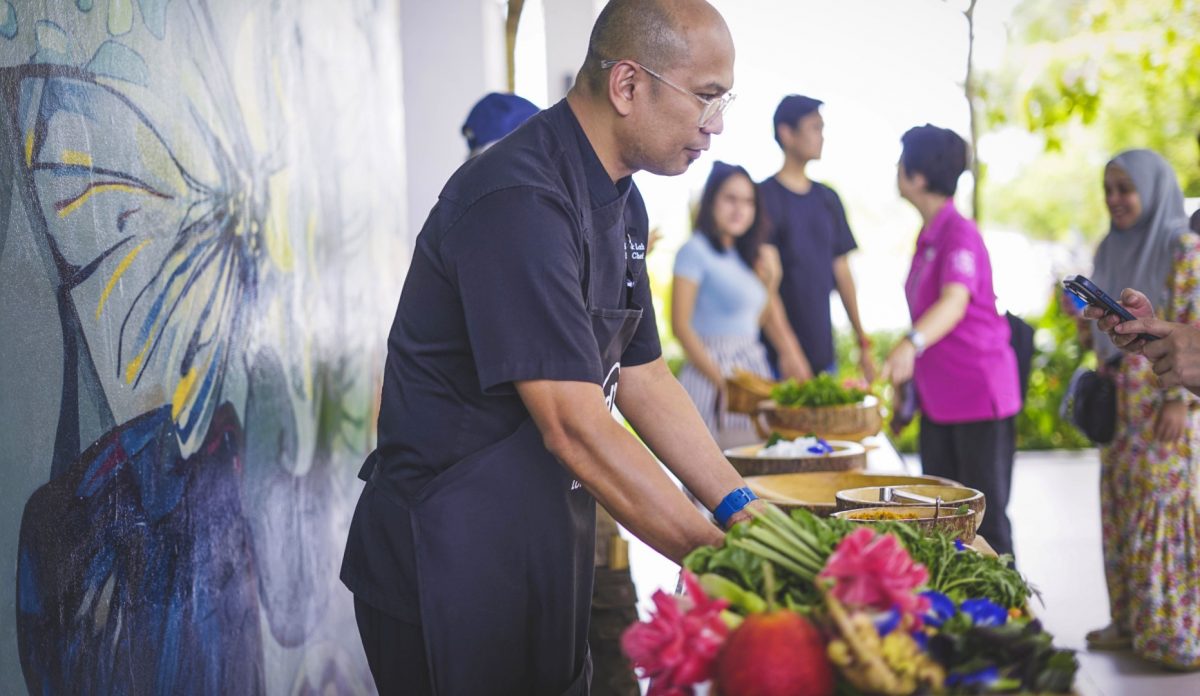 It's not glamorous, and at times it's not even very pretty (HRHDC's comprehensive composting programme is a case in point), but operating under a global brand founded with the tagline 'Save the Planet' certainly means they're getting plenty of top-down support for their ongoing efforts to make their operation and their community cleaner, greener, and more sustainable.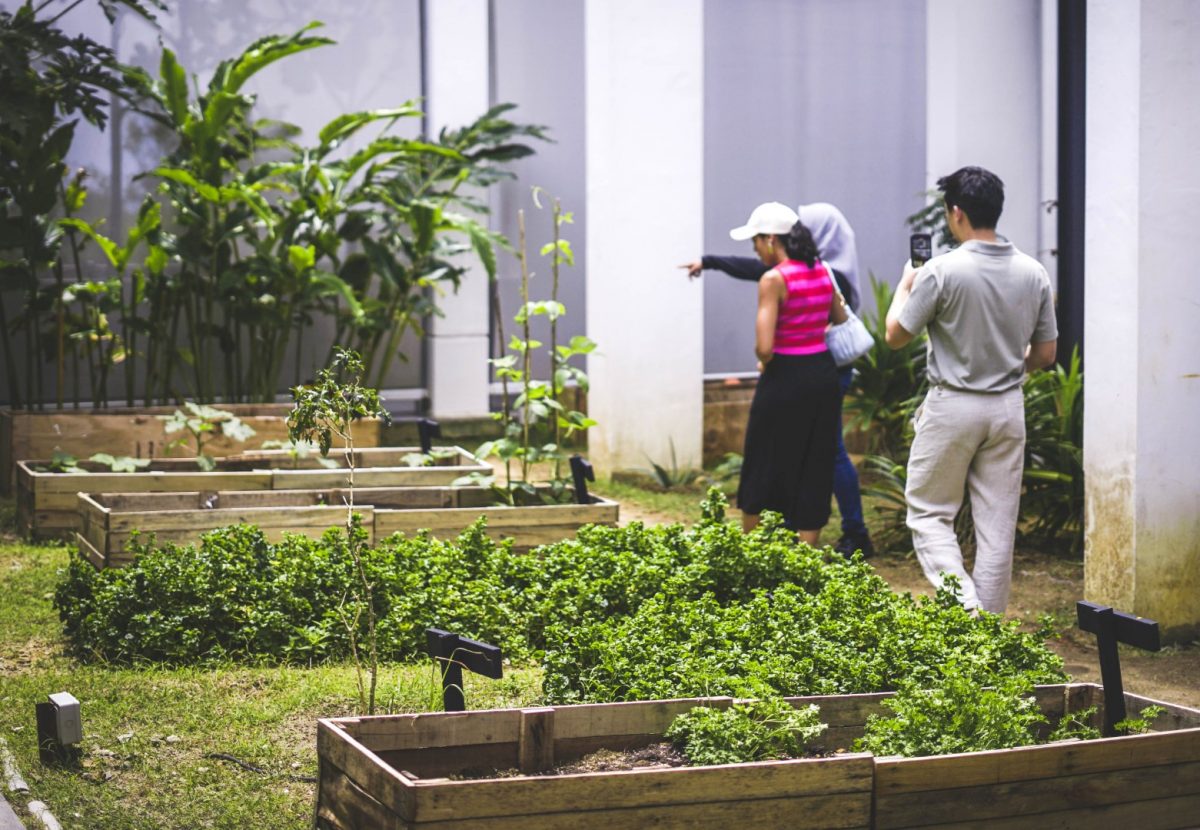 TAKING A MOMENT FOR MOTHER EARTH
You may not think that a single hour showcasing the value of conservation would be that impactful, but when rolled out globally, it's a pretty amazing initiative, one kicked off by the renowned conservation leader World Wildlife Fund for Nature (WWF).
Earth Hour is a global event that takes place every year, usually on the last Saturday of March. It is organized by the WWF and has a simple, powerful goal: to raise awareness about the need to take action against climate change and to protect the environment.
During Earth Hour, people (along with businesses and even iconic landmarks) are encouraged to turn off non-essential lights for one hour, from 8:30pm to 9:30pm local time. The event began in Sydney, Australia in 2007, and has since grown to become a large-scale global movement, with many millions of people from over 180 countries participating each year.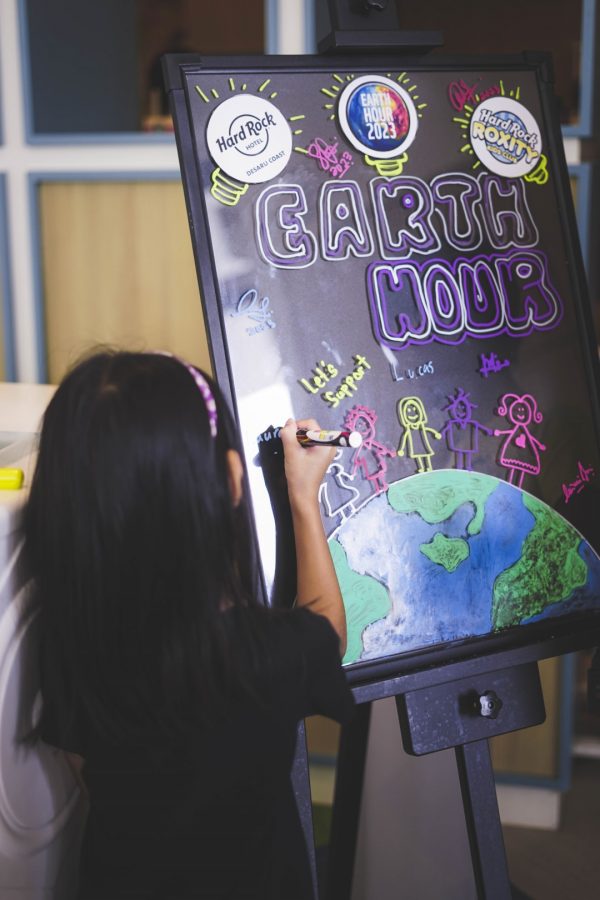 The whole idea behind Earth Hour is to demonstrate that when taken collectively, even small actions can make a big difference in reducing carbon emissions and conserving energy. By symbolically turning off lights for one hour, people show their commitment to taking action against climate change and to protecting the planet for future generations.
Hard Rock properties around the world have been partnering with the WWF for years in this important initiative. Over that time, the Hard Rock International and WWF partnership has helped conserve more than 603,000 kilowatts to-date through the Earth Hour movement.
In fact, in just 2022 alone, the 114 Hard Rock hotels, cafés, and casinos spanning two dozen countries saved nearly 391,800 kilowatts of electricity – enough to power more than 1,500 outdoor concerts (which we think is a fitting way for a company based on music to measure energy)!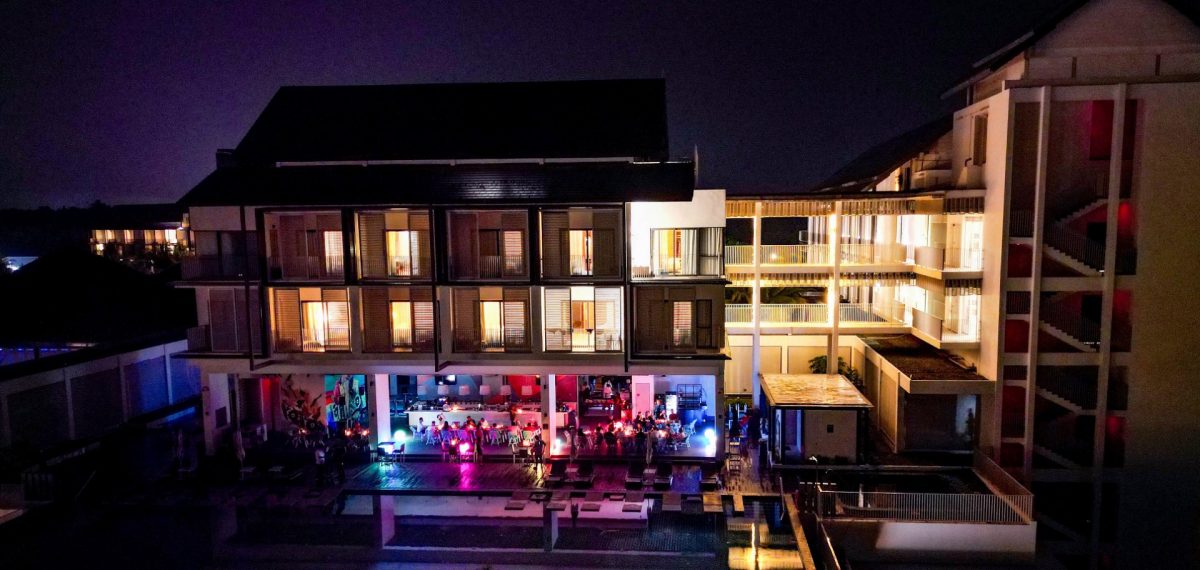 "Hard Rock Hotel Desaru Coast is thrilled to turn the lights off and participate in the Earth Hour movement organized by the World Wildlife Fund," said General Manager Murray Aitken. "We are incredibly honoured to be among Hard Rock Hotels, Cafés, and Casinos around the globe joining
forces to make this the most impactful Earth Hour yet!"
ACTIONS SPEAK LOUDER THAN WORDS
Talking about sustainability and environmental awareness is important, of course, but as Mr Aitken put it, a much better approach is "to stop making noise and just do the work." As he said, even on a small scale, it matters.
First, you're leading by example. Actions really do speak louder than words, and at some point, people tend to just tune out all the pleas and endless talk about 'eco-this' and 'sustain-that,' so just stop talking and start doing. People may not always pay much attention to what you say, but they'll certainly notice and remember what you do.
Second, "going small" isn't a bad thing at all. If we each do just a little bit, if we each make tiny, incremental adjustments in our lives to address sustainability and climate change issues, the collective impact will be immense.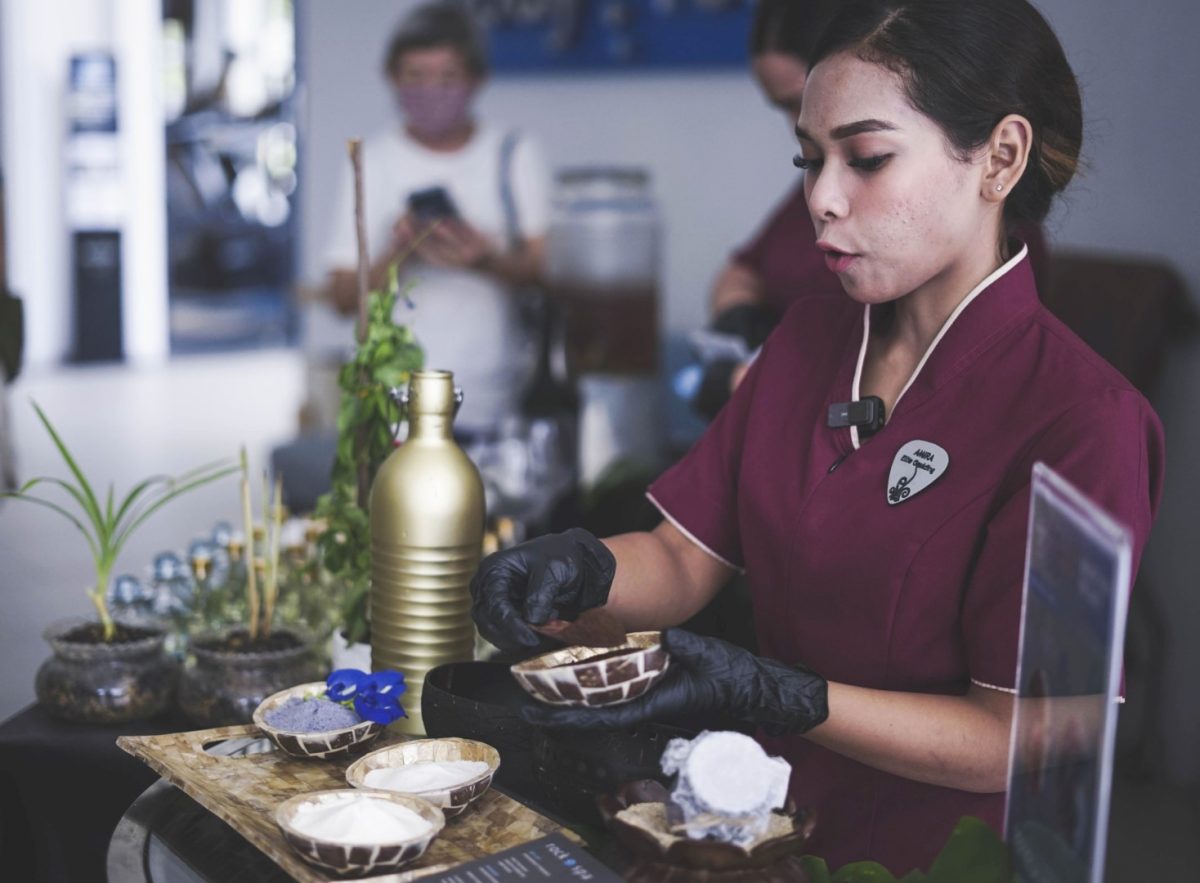 What's great about HRHDC is that they are doing exactly this. One relatively small resort in one corner of a small country is not going to make a huge global difference. But imagine if tens of thousands of hotels and resorts followed their lead. A growing number of them are, to be fair. More and more, hotels are doing away with single-use tiny plastic amenity bottles. While those big, refillable containers mean guests can't take home little shampoo and body wash souvenirs, eliminating the need for small plastic containers altogether is a huge win for the environment.
I'LL DRINK TO THAT!
Same for those ubiquitous plastic water bottles parked in untold thousands of hotel rooms throughout Malaysia and beyond. And really, this has for years been one of HRHDC's most visible initiatives.
Rather than stocking and restocking each of its 365 guestrooms and suites with a half-dozen disposable water bottles on a daily basis, the hotel invested in litre-sized insulated stainless steel bottles right from the start.
Guests refill these at any one of over two dozen installed Elkay dispensers around the hotel, giving them a steady supply of chilled, filtered drinking water with zero plastic waste resulting from it. (And to be clear, it's not that all plastics are inherently bad – far from it – but single-use disposable plastics are among the worst offenders and are an easy target in the fight to reduce waste.)
Each dispenser is sensor-activated, so guests just pop their sterilised stainless steel bottle under the spigot and in seconds, have a full litre of cool, clean water. The dispenser also keeps count of how many refills it has provided. Assuming each refill is good for two 500-mL plastic bottles, it's no surprise to see that in the four-plus years since the property opened, well over 5.6 million plastic bottles have been kept out of landfills and waterways – and that's even taking into account those super-lean months during the height of the pandemic!
And now, apparently not wanting to rest on their laurels, HRHDC has taken their efforts a big step forward, installing top-quality filtered water dispensers in ALL of their guestrooms. The filtration system used is one of the world's most recognised and respected, too, from Pentair Everpure – and HRHDC installed these dispensers and filters in every one of their 365 rooms and suites. No fanfare, no big ceremony… just people who are simply doing the work.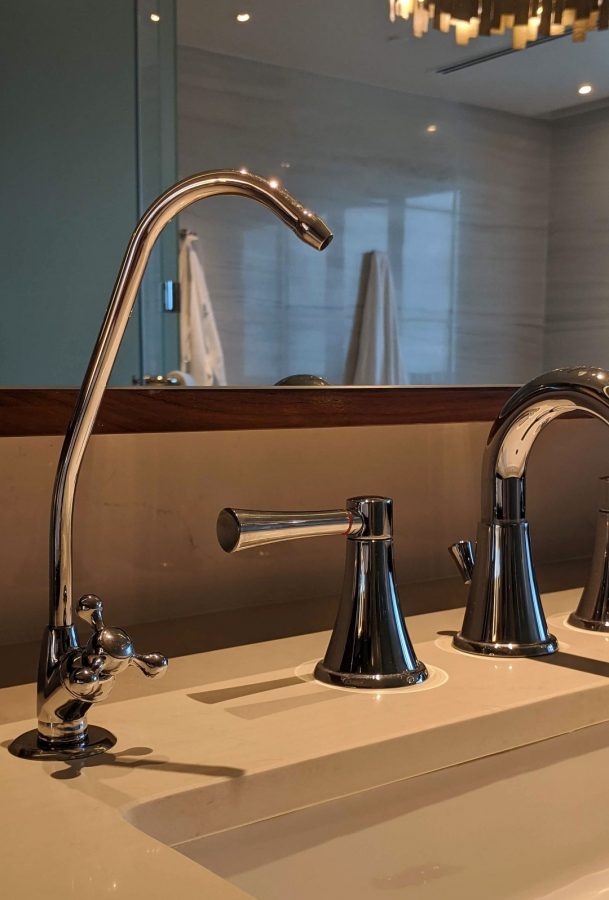 In additional to their clear environmental benefits, these Everpure filtration systems are also a financial winner. The highly effective filter cartridges admittedly aren't cheap, but they are incredibly productive. Each single replaceable cartridge can provide the equivalent of nearly 7,600 bottles of clean, pure drinking water, giving the hotel an overall lower cost than if they purchased an equivalent volume of drinking water in tens of thousands of disposable plastic bottles.
If one hotel can keep a million plastic bottles out of landfills and waterways each year, just imagine the impact if thousands more hotels and resorts did this! Consider how many hundreds of millions of plastic bottles would never need to be manufactured, used once, and discarded.
EDUCATION FOR A NEW GENERATION
Getting young people energised and involved is a huge part of any effort towards environmental action. To that end, HRHDC has embarked on two notable ongoing initiatives.
First, The Roxity Kid's Club is a kids-exclusive hangout where youngsters can band together and be entertained. The hotel is introducing a new sustainability programme at Roxity Kid's Club for children ages 4 to 12 years old. Through this programme, children will learn the importance of reducing waste, and upcycling through arts and crafts from recycled materials.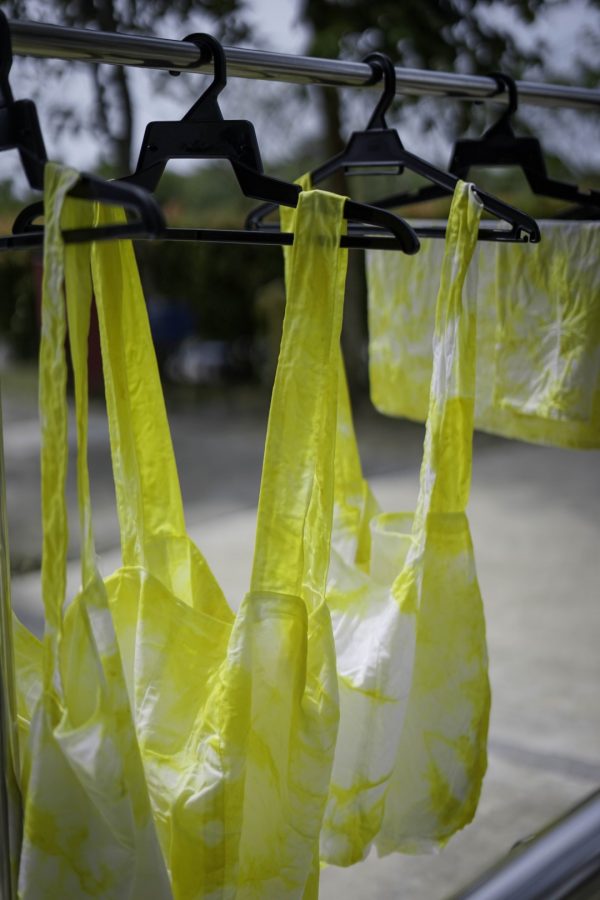 The module is designed to stimulate kids' natural curiosity and creativity, and to promote teamwork and friendship, all while encouraging them to disconnect from their gadgets – always a bit of a challenge these days – and connect with their surroundings. After all, merely noticing the natural environment is the first step towards appreciating and protecting it!
Second, for older kids and young adults, the National Young Reporters for the Environment (YRE) Malaysia has joined in to underscore the effort made by the hotel in promoting sustainability ecotourism in Malaysia.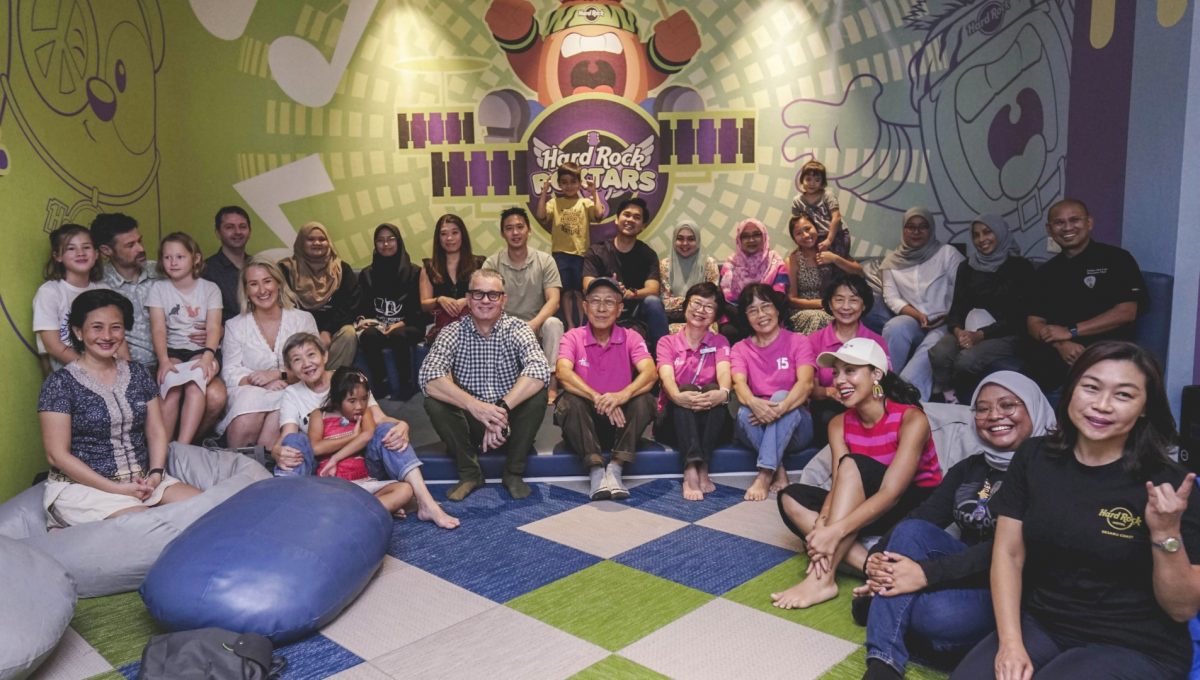 The YRE Programme empowers young people from ages 11 to 25 to take an educated stand on environmental issues. The YRE team will be reporting on the activities in the form of media journalism. This is an excellent way to get the younger generation involved in protecting the environment.
GOING THE DISTANCE
Founded in 1971, Hard Rock began as a café in London, quickly expanding in the '80s and becoming known for their 'Save the Planet' tagline, and of course their displays of rock-n-roll memorabilia. In the following decade, they began opening Hard Rock Hotels, which are now scattered worldwide. However, there are only about two dozen hotels, while the famous Hard Rock Cafés number some 165.
Of the relatively few Hard Rock Hotels, then, five are in Southeast Asia – one each in Bali, Indonesia; Pattaya, Thailand; and Sentosa Island, Singapore. Two are found right here in Malaysia – in Batu Ferringhi, Penang and Desaru Coast, Johor.
The brand is built on a fun vibe, but a real 'love for Mother Earth' ethos has also been baked in right from the start.
Hard Rock continues to grow efforts to sustainably address waste, energy, and water, by driving operational improvements, engaging non-profit partners, and pursuing best practice collaborations with vendors. As part of an impact collaboration with global health leader Clean The World (CTW), participating Hard Rock Hotels will donate soap and bottled in-room amenities such as shampoo, conditioner, body wash, and lotion to create sanitized hygiene kits crafted with recycled materials.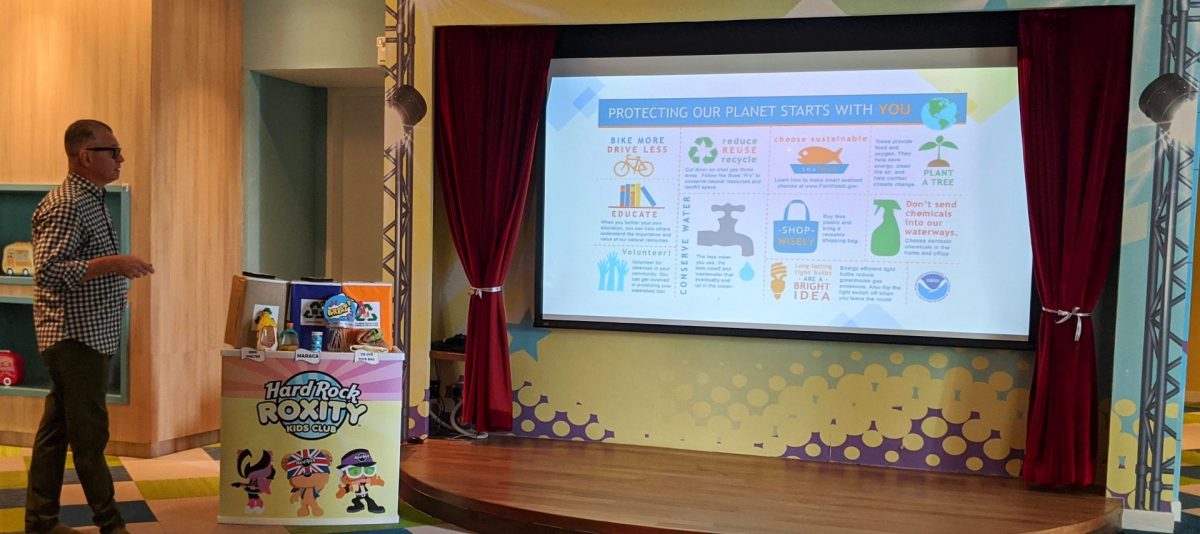 Getting this kind of top-down support from the brand has certainly made GM Murray Aitken's passion for environmental issues far easier to put into action at HRHDC. But, as he shared, a key part of being sustainable is, well… sustaining it. To make a real impact, you can't just put on a show once a year, tick the 'feel-good' boxes, and move on. You've got to do it every day, and keep at it.
And that's why, after three years of visits, updates, and observations, it's easy for us to see that the team at HRHDC – in ways both large and small – are genuinely walking the talk. They're not making a lot of noise, they're just making a little difference. Bit by bit, day by day. And that, according to Mr Aitken, is what the path to awareness and sustainability is all about.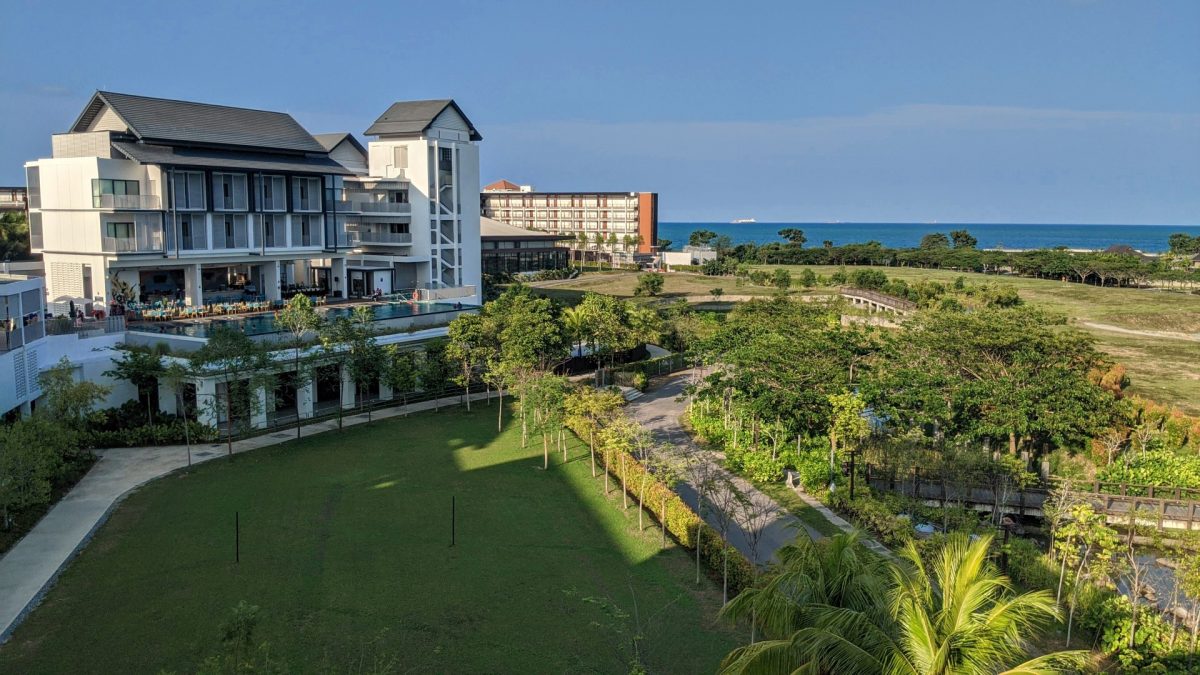 ---
To learn more about Hard Rock's mottos and their Save the Planet commitment including the partnerships with WWF and CTW, please visit www.hardrock.com/living-our-mottos.aspx.
For more information about Hard Rock Hotel Desaru Coast, visit www.hardrockhotels.com/desarucoast.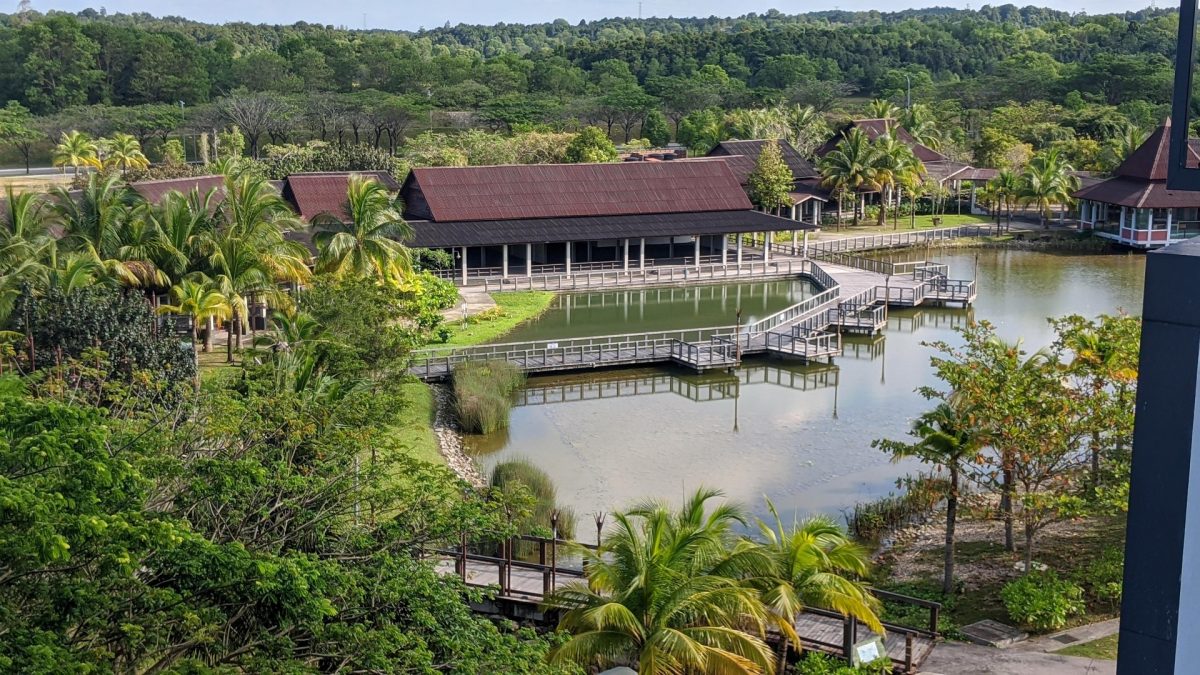 ---
"ExpatGo welcomes and encourages comments, input, and divergent opinions. However, we kindly request that you use suitable language in your comments, and refrain from any sort of personal attack, hate speech, or disparaging rhetoric. Comments not in line with this are subject to removal from the site. "
Comments