Routinely overlooked by tourists because of its remoteness, lack of marketing, and a very short summer season, Mongolia has recently made some serious strides towards positioning itself as a great travel destination.
Mongolia is not frequently mentioned by globetrotters on many short lists of dream travel destinations. But now, with a brand-new airport, relaxed entry rules, and a laundry list of fascinating things to see and do, 2023 is shaping up to be a good time to give serious consideration to this Asian outlier.
BACKGROUND
Mongolia, located in East and Central Asia, is a unique and fascinating travel destination for those seeking adventure and a taste of traditional nomadic culture. The vast and sparsely populated country is known for its breathtaking natural landscapes, many of which are home to wild horses, camels, and nomadic herders.
Geographically, Mongolia is a landlocked country located in East and Central Asia, bordered by Russia to the north and China to the south, east, and west. The country has a diverse terrain, with vast steppes, rolling hills, and high mountains, including the Altai Mountains in the west and the Khangai Mountains in the central region. The Gobi Desert, one of the world's largest deserts, covers much of the southern part of the country.
As for the country's recent history, Mongolia has undergone significant political and economic changes since the end of the Soviet era in the early 1990s. The country transitioned from a one-party Communist state to a multi-party democracy, and today, Mongolia is considered one of the most democratic countries in Asia. However, the country has faced economic challenges, including a reliance on mining and a growing wealth gap between urban and rural areas – something many nations, both developing and fully developed – struggle with in the 21st century.
Mongolia's traditional nomadic culture remains an important part of the country's identity, but it has also embraced modernization, particularly in its capital city, Ulaanbaatar. The country has become more open to tourism in recent years, with visitors drawn to its unique culture and stunning natural beauty.
One of the most popular activities for visitors to Mongolia is exploring the countryside on horseback, just as the nomads have done for centuries. Visitors can experience the traditional lifestyle of the Mongolian people by staying in a ger, a portable felt-covered tent that serves as the nomadic home. They can also witness traditional festivals and rituals, such as the Naadam Festival, which features wrestling, archery, and horse racing.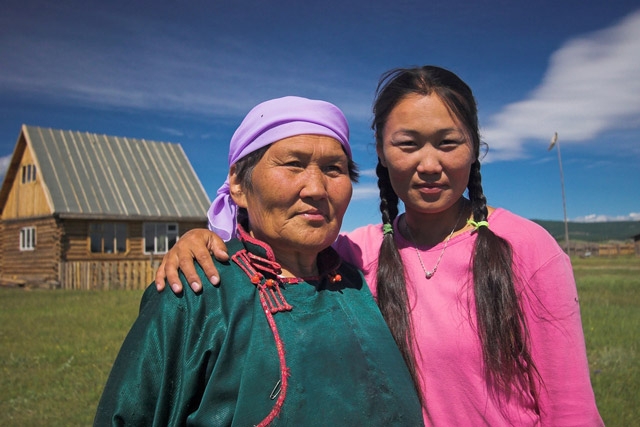 A MORE APPEALING DESTINATION
For anyone who wants to get off the beaten path, maybe it's time to forgo that return trip to Bali, Saigon, Bangkok or Siem Reap – all regional gems which are nevertheless very, very well-worn – and look to the road less travelled.
Here are some reasons why Mongolia deserves your attention in 2023:
AN EXPANDED VISA-FREE LIST
According to a recent article by CNN Travel, the government of Mongolia has declared 2023 through 2025 the "Years to Visit Mongolia," and accordingly, citizens from an additional 34 countries on top of the 27 previously named can now visit the country visa-free through the end of 2025.
The addition of several European countries, including Sweden, Denmark, France, Greece, Italy, Norway, Spain, Ireland, and the UK, as well as Australia and New Zealand, now brings the total number of countries and territories on the visa-exempt list to 61.
Nationals of Malaysia, the United States, Germany, the Philippines, Singapore, Thailand, Japan, and South Korea, among others, already enjoyed visa-free entry to Mongolia. The full list can be found here.
A NEW $650M AIRPORT HAS OPENED
After years of delays, a lengthy global pandemic, and several controversies, the newly built Chinggis Khaan International Airport (ULN) finally opened in the summer of 2021. (Yes, it's named after the same person known in the Western world as Genghis Khan.)
Located 18 km southwest of Ulaanbaatar, the airport has a modern terminal building with all the expected amenities, including shops, restaurants, duty-free stores, currency exchange counters, and ATMs. Free Wi-Fi is also available throughout the terminal for passengers. In addition, the airport has a VIP lounge for premium passengers and a business centre with conference rooms and other facilities for business travellers.
With the ability to handle approximately three million passengers a year (double that of the old airport), the addition of 500 new aircraft parking spaces, and the infrastructure to support an increase in domestic as well as budget flights, the airport is a welcome addition to the country's efforts to boost its tourism sector.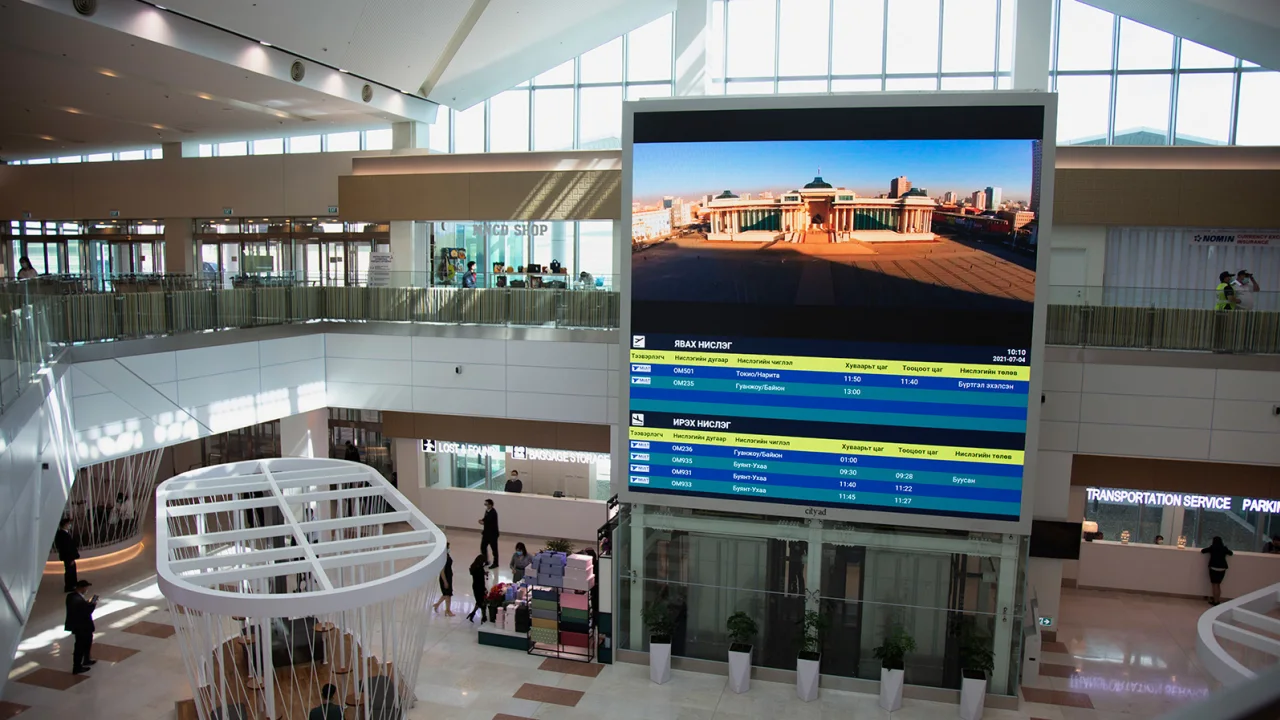 Unfortunately, there are currently no direct flights from Kuala Lumpur to Mongolia. However, there are connecting flights available with one or more stops in other cities. Some airlines that offer flights from Kuala Lumpur to Mongolia (with a stop) include AirAsia, Cathay Pacific, Korean Air, and China Southern Airlines. Most flights from Kuala Lumpur to Mongolia connect through cities such as Beijing, Shanghai, Seoul, or Hong Kong.
CELEBRATE THE CENTURY MARK OF NAADAM
The annual Naadam event has always been a great reason to visit Mongolia, but now that the festival has just celebrated its 100 year anniversary, 2023 is as good a time as ever to attend.
While the festival's origins are rooted in the centuries-ago days of Genghis Khan, when he used horse racing, wrestling, and archery competitions to keep his warriors in shape between battles, Naadam only officially became a national holiday 100 years ago.
These days, the festival, held in Ulaanbaatar at the National Sports Stadium, has a few more bells and whistles than it did during the days of the Great Khan.
As with any major event such as this, a seat at July 11's opening ceremony is always one of the hardest tickets in town to score. Tickets for Naadam can be hard to come by in general during the most popular events, with limited seats available and more tourist companies than seats available trying to secure spots for their guests. Some tour companies will go as far as sending employees to sleep in line overnight in order to get tickets for their clients!
MALAYSIA HAS A RAINFOREST MUSIC FESTIVAL; MONGOLIA HOLDS THEIRS IN THE DESERT
Think of it as Mongolia's answer to Coachella.
And though when most people think of Mongolia, music festivals and conservation-focused art installations in the heart of one of the world's largest deserts are likely just about the last things to come to mind, that's all changing thanks to music and arts festivals like Playtime, Spirit of Gobi, INTRO Electronic Music Festival and the Kharkhorum 360 Visual Art & Music Experience.
Placing international bands, DJs, and talented musicians from around the world alongside Mongolia's eclectic mix of rappers, bands, and folk singers, the country might be one of the world's most underrated places for festival lovers. And if you've ever been to Sarawak's Rainforest World Music Festival, you know what a fantastic and fun experience these music and arts festivals can be. Mongolia just swaps out the Borneo rainforest for the Gobi Desert!
SCANDINAVIAN DESIGN COMES TO MONGOLIA
Nestled in the heart of Selenge province on the Yeruu River, Yeruu Lodge is the brainchild of Norwegian founder Eirik Gulsrud Johnsen, who first visited Mongolia in 2017, according to CNN Travel.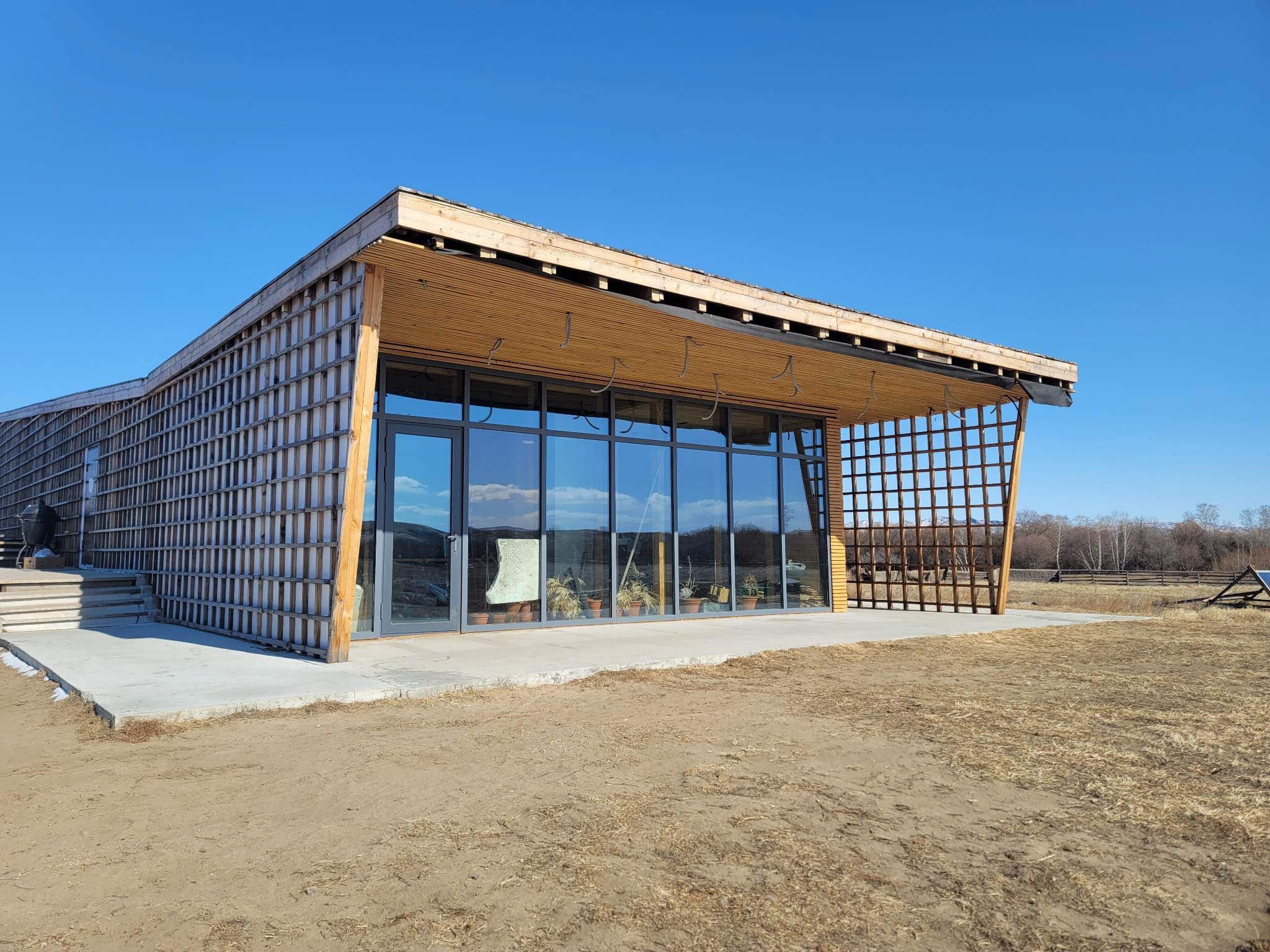 With a minimalist Scandinavian-style restaurant and dining area, a handful of fully kitted out yurts for guests to stay in, two pétanque courts, kayaks, a driving range, mountain bikes, and a yoga area, the lodge is a magnetic destination for nature lovers.
Also appealing to eco-tourists, Yeruu Lodge is completely off-grid, as it runs off solar panels, uses innovative thermal heating methods, and all of the property's water comes from an on-property well, and is recycled after use.
Additionally, all glass, metal, and plastic used at the lodge is also recycled, and food waste is turned into compost used to grow a range of vegetables, berries, and herbs on the property.
The lodge is set to open this month.
HONE YOUR ARCHERY SKILLS THE MONGOLIAN WAY
Horseback-mounted archery is seeing a resurgence in Mongolia thanks to people like Altankhuyag Nergui, one of the most accomplished archers in the sport, through his archery academy, Namnaa.
Here, locals learn the fundamentals of Mongolian archery before mounting a horse and taking their newfound skills to another level.
In the summer months, students and academy members put on weekly shows for interested spectators. And for those who want to not only see, but also do, the academy also offers day-long training sessions for visitors wanting to try this intense sport.
A BEAUTIFUL, MODERN NEW MUSEUM
The recently opened Chinggis Khaan Museum, located in Ulaanbaatar, offers visitors a comprehensive, fresh look at Mongolia's tumultuous history. The museum houses the world's most extensive collection of Chinggis Khaan objects, research, and is a "must-see" destination.
In addition to the collection, the Museum includes interactive exhibits, immersive galleries, and cinematic experiences that are a once-in-a-lifetime opportunity.
With more than 10,000 artifacts spanning a period of over 2,000 years, the museum explores the history of the Mongols and the empire they created – and eventually lost.
The museum's many artifacts are presented over eight floors, with six permanent and two temporary exhibition halls. Guided tours are offered in English every Saturday and Sunday from 10am to 4pm – free of charge. A café, a restaurant, and even a rooftop garden are also onsite.
THE WONDROUS GOBI DESERT ITSELF
As Asia's biggest desert, the Gobi Desert is a vast arid region that covers over 1.3 million sq km in northern and northwestern China and southern Mongolia. Largely a result of the rain shadow of the mighty Himalayas to the south, the Gobi is one of the world's largest deserts and is known for its extreme temperatures, ranging from as low as -40°C in the winter to as high as 50°C in the summer.
The Gobi is characterized by its rocky terrain, sand dunes, and gravel plains, with scattered vegetation such as shrubs, grasses, and desert plants. Hosting only relatively sparse human populations over time, the Gobi is also unsurprisingly home to a rich variety of animal species, including Bactrian camels, snow leopards, wolves, and the endangered Gobi bear. Despite its harsh environment, the Gobi Desert has been inhabited by humans for thousands of years, with evidence of ancient settlements and trade routes still visible today.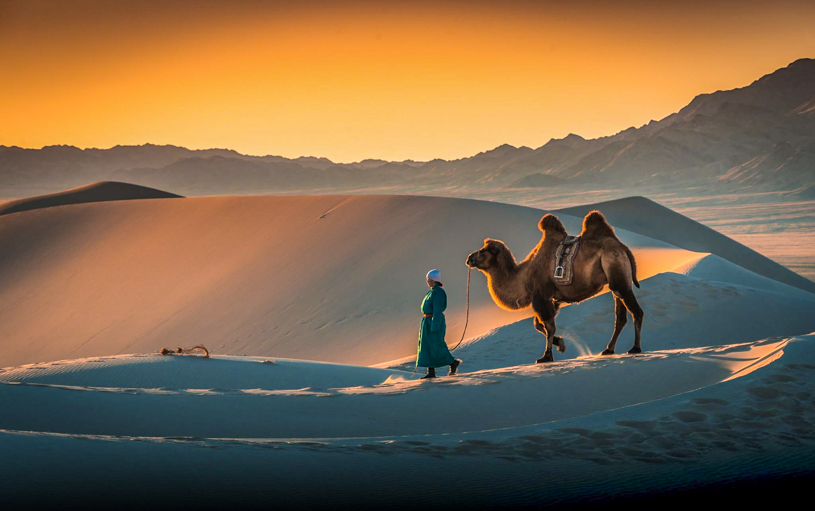 For visitors who want to explore the Gobi Desert, popular activities include camel or horseback riding, hiking, camping, and visiting historical and cultural sites such as ancient ruins and Buddhist monasteries. Visitors can also take guided tours to explore the desert's unique landscapes, such as the towering sand dunes of the Khongor Sand Dunes or the red cliffs of the Bayanzag Flaming Cliffs.
There are various tour operators and travel agencies that offer Gobi Desert tours, ranging from one-day excursions to multi-day expeditions. These tours can be customized to suit different preferences and interests, such as adventure activities or cultural experiences.
As noted, though, the Gobi Desert is a remote and challenging environment, and visitors should be prepared for extreme weather conditions and rugged terrain. Always do your research and book tours with reputable operators who prioritize safety and responsible tourism practices, and to obtain necessary permits and permissions for entering protected areas.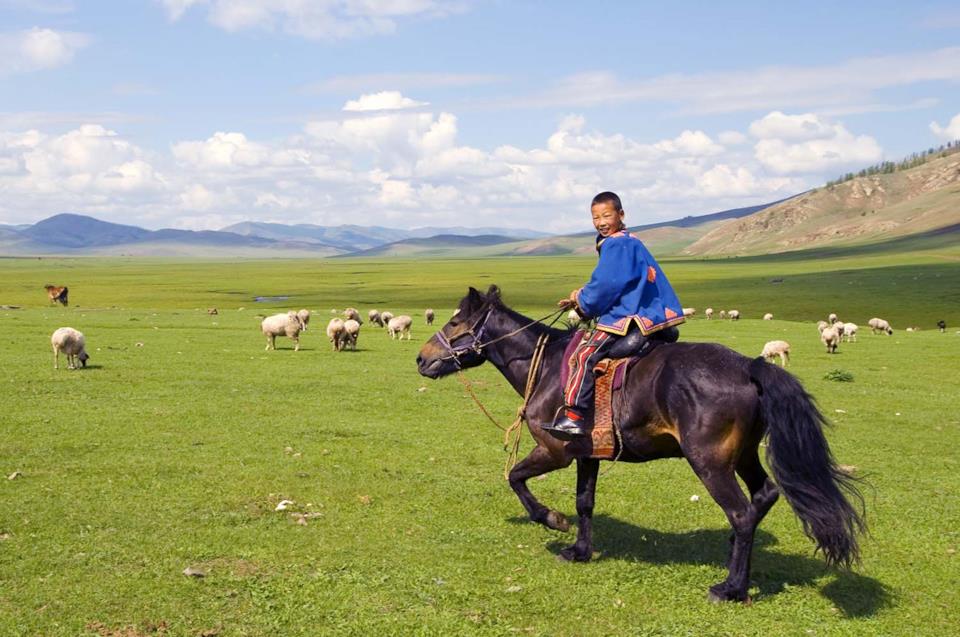 ---
"ExpatGo welcomes and encourages comments, input, and divergent opinions. However, we kindly request that you use suitable language in your comments, and refrain from any sort of personal attack, hate speech, or disparaging rhetoric. Comments not in line with this are subject to removal from the site. "
Comments