In a case whose evidence was described as "shockingly thin" and "circumstantial," Singapore executed a 46-year-old citizen for apparently attempting to traffic cannabis.
On Wednesday, April 26, a Singaporean man was executed after being found guilty of attempting to traffic approximately 1 kilogram of cannabis. Human rights groups and advocates, both in Singapore and around the world, have criticized the severity of the sentence, especially since other nations, including fellow ASEAN countries, have increasingly adopted a more lenient approach towards drugs and capital punishment.
Even in the face of marijuana legalization in several countries, Singapore unapologetically maintains some of the strictest drug laws globally, with its government straying further and further from evolving global attitudes in its fiercely held belief that capital punishment is a deterrent to drug traffickers and necessary to ensure public safety.
The facts don't necessarily bear that out, however. All too often, it is only the lowest-level offenders in the drug trafficking hierarchy who pay the price. Then, the kingpins and higher-ups merely replace those low-level "employees" who are imprisoned or executed with someone else, and the cycle continues.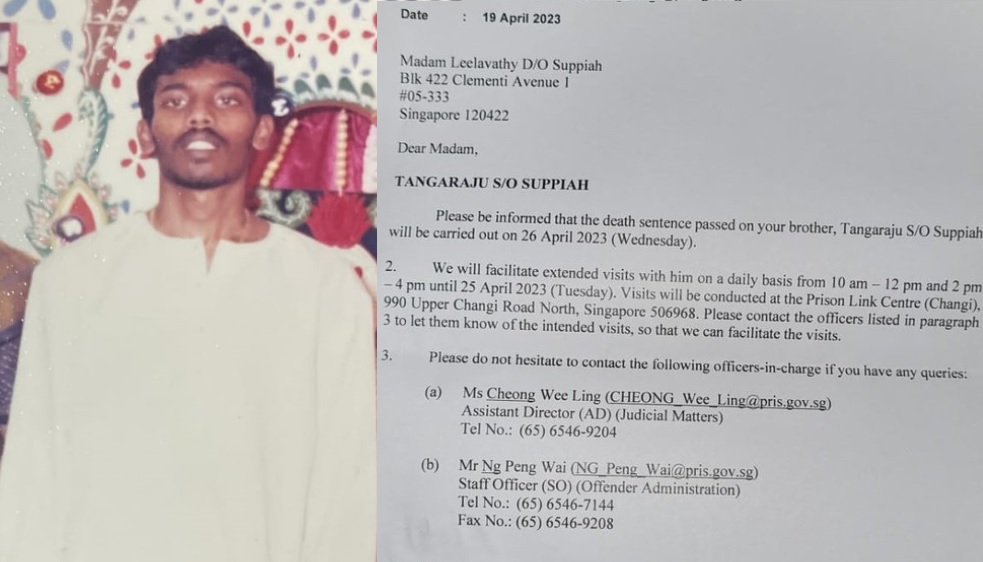 Tangaraju Suppiah, a 46-year-old Singaporean, was executed at Changi Prison on Wednesday, according to a brief statement by the Singapore Prison Service. His sister, Leelavathy Suppiah, informed media that her brother was hanged, and the family had received a death certificate. This was Singapore's first execution in six months.
SINGAPORE DISMISSES PLEAS FOR CLEMENCY
Leading up to Tangaraju's execution, family members and activists made public pleas for clemency and raised concerns about the safety of his conviction. The European Union's office in Singapore and a United Nations' rights office had also called on the country not to carry out the hanging.
In 2019, Tangaraju's previous appeals against his conviction and death sentence were dismissed by the courts, and petitions for presidential clemency were also unsuccessful, according to the Central Narcotics Bureau (CNB). However, family members and rights groups who supported Tangaraju rejected the government's claims and provided reasons why they believed his conviction and death sentence were unjust.
While the CNB stated that Tangaraju was given full due process under the law and had legal counsel throughout the process, it also highlighted that capital punishment is a part of Singapore's comprehensive harm prevention strategy, a position increasingly rejected by governments around the world.
Amnesty International also contradicted the government's claims, saying that Tangaraju's conviction relied primarily on statements from his police interrogation, which were taken without a lawyer and interpreter present, and the testimony of his two co-accused, one of whom had his charges dismissed.
Amnesty also stated that international safeguards require that the death penalty only be imposed when the convicted person's guilt is based on clear and convincing evidence, leaving no room for an alternative explanation of the facts, and only after a legal process that ensures a fair trial.
QUESTIONS PERSIST IN THE CASE
The Transformative Justice Collective (TJC), a local Singaporean movement advocating for the abolition of the death penalty, has highlighted what they believe are serious issues with the evidence used to convict Tangaraju, describing it as "shockingly thin."
According to the TJC, the case against Tangaraju is primarily circumstantial and based on inferences. They argue that he never came into contact with the cannabis he was accused of trafficking, and that he was implicated in the crime through two phone numbers found on the mobile phones of two men arrested by the CNB. One of these numbers had been used to coordinate the delivery of the cannabis.
The TJC also notes that Tangaraju was already in remand for a separate offense when he was linked to this case, and his mobile phones were never recovered for analysis. Other activists have argued that Tangaraju was denied access to lawyers, and thus forced to represent himself following an unsuccessful appeal.
SINGAPORE OUT OF STEP
In contrast to Singapore's hardline approach, last year, Thailand decriminalized cannabis, becoming the first country in Asia to do so after years of campaigning by activists.
Meanwhile, here in Malaysia, the government recently passed legal reforms that eliminate the mandatory death penalty and reduce the number of offenses, including drug crimes, punishable by death. This move has been applauded by human rights advocates.
In an statement reported by CNN, Phil Robertson, the Asia Deputy Director of Human Rights Watch, said, "It's particularly outrageous that Tangaraju was arrested, convicted and executed for a cannabis related offense when much of the world is moving forward with cannabis legalization based on medical assessments."
Robertson added, "Putting him to death also shows just how far Singapore has fallen behind Malaysia – its leaders like to claim that their country is more modern and developed, but in the case of criminal justice and the death penalty, Singapore is clearly the laggard."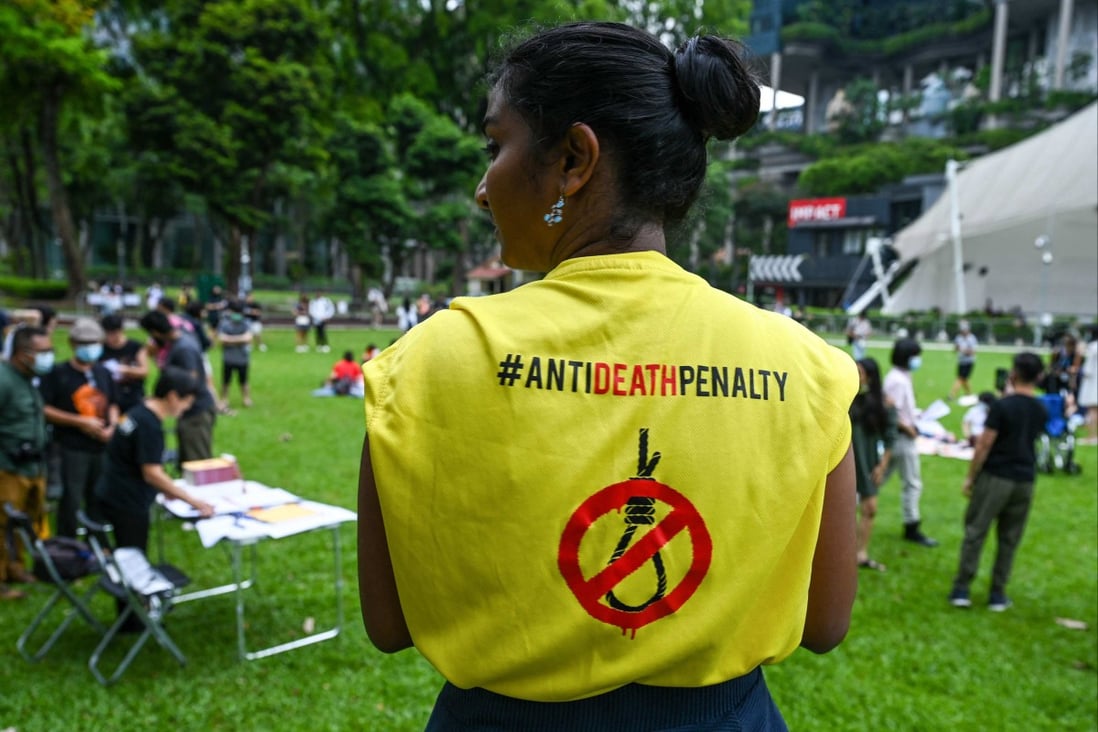 ---
"ExpatGo welcomes and encourages comments, input, and divergent opinions. However, we kindly request that you use suitable language in your comments, and refrain from any sort of personal attack, hate speech, or disparaging rhetoric. Comments not in line with this are subject to removal from the site. "
Comments