Tender and delicate, white asparagus is a once-a-year delicacy that's not to be missed. Here's how to get yours, imported fresh from Holland for a limited time only.
If you're an aficionado of asparagus, this is a particularly great time of year – because for a short time, you have a wider-than-usual choice!
In much of the northern hemisphere, bright green spears of asparagus are a signal that spring has fully arrived. But in Germany and a handful of other European countries, chefs and shoppers are looking for those spears in a different hue altogether: white!
WHAT IS WHITE ASPARAGUS?
White asparagus is very popular in Europe and western Asia. White asparagus is the result of applying a blanching technique while the asparagus shoots are growing. To cultivate white asparagus, the shoots are covered with soil as they grow, i.e. earthed up; without exposure to sunlight, no photosynthesis starts, and the shoots remain white. Compared to green asparagus, the locally cultivated so-called "white gold" or "edible ivory" asparagus, also referred to as "the royal vegetable," is believed to be less bitter and much tenderer. Freshness is very important, and the lower ends of white asparagus must be peeled before cooking or raw consumption.
Only seasonally on the menu, asparagus dishes are advertised outside many restaurants in Europe, usually from late April to June. For the French style, asparagus is often boiled or steamed and served with Hollandaise sauce, melted butter or olive oil, Parmesan cheese, or mayonnaise. Tall, narrow asparagus cooking pots allow the shoots to be steamed gently, their tips staying out of the water.
According to Eating Well, in Germany, white asparagus (weißer spargel) is celebrated – quite literally – with festivals from April to June. If you've never had white asparagus, it is exactly like green asparagus but without chlorophyll (the green in plants that helps generate oxygen in the photosynthesis process). It has to do with the deliberate harvesting process. Germans like it because it's sweeter and more tender than the green variety.
To learn more about white asparagus and why it's such a beloved delicacy, click HERE for a great informative article from HuffPost.
HARVESTING ASPARAGUS: WHITE VS. GREEN 
White and green asparagus are grown the same way but there's one huge difference in the process. White asparagus stalks are picked before they peek through the soil–they never see the sun. The green asparagus stalks are picked after they break through the soil and are exposed to the sun to develop chlorophyll, which is what makes them green.
HOW TO PEEL YOUR ASPARAGUS
The outer layer of white asparagus can be tough and fibrous, which means it's best to peel white asparagus. To remedy this, it's best to use a vegetable peeler to remove the woody layer before cooking the same way you would with green asparagus. Peeling the outer layer of white asparagus makes the stalk very tender after it's been steamed, roasted or sauteed.
THE PRICE OF WHITE ASPARAGUS
White asparagus is typically more expensive than green asparagus because it's only available a few weeks a year and the growing process requires special attention. That rarity translates to premium prices, but to some people, those sweet stalks are worth it. In Malaysia, since most green asparagus is imported anyway, the price difference isn't quite as dramatic as it might be in countries where asparagus is grown.
Much like 2022, delays caused by supply chain disruptions and the Russian-Ukraine war have again led to a slightly longer wait for white asparagus this year, but it will still be available, with regular deliveries made during the season! Last year, a whopping 500 kg was imported, and even more is anticipated this year to meet the demand for this amazing once-a-year treat.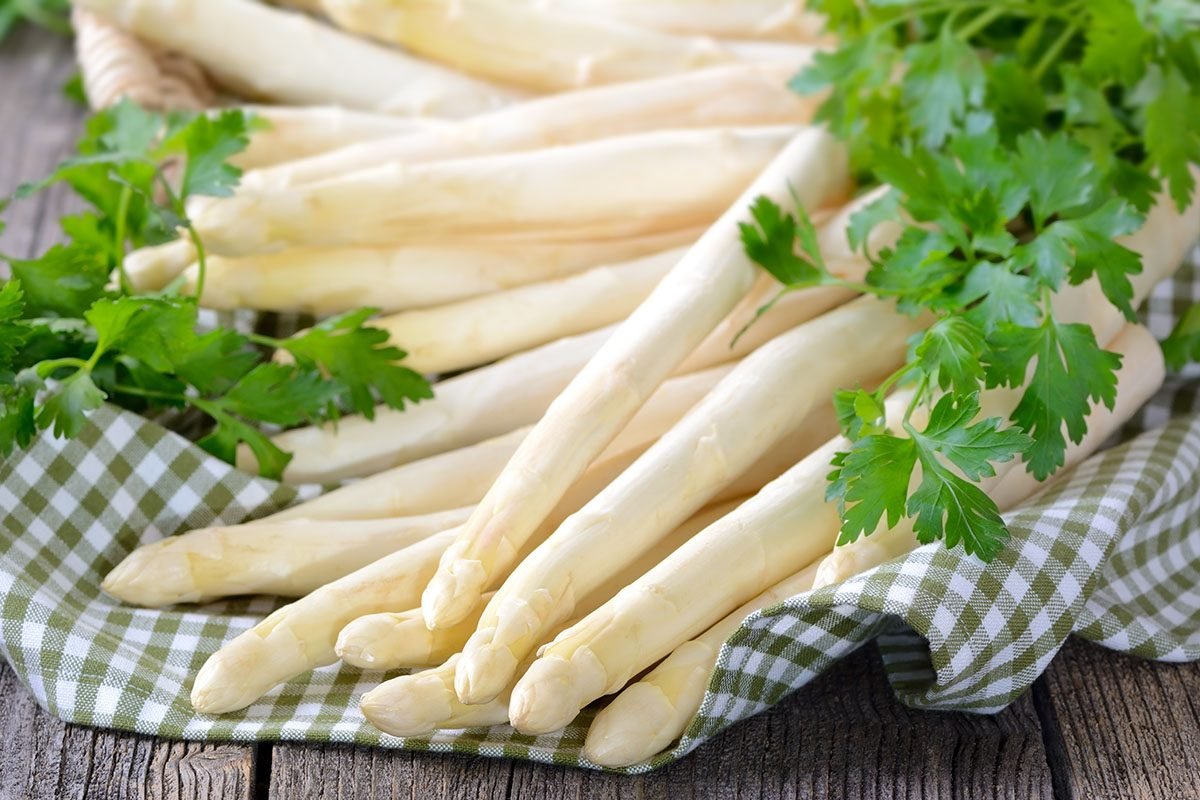 HOW TO COOK YOUR WHITE ASPARAGUS
The delicately sweet spears demand kid-glove treatment in the kitchen too. Lay spears flat on a cutting board and peel the bottom two-thirds of each spear with a vegetable peeler. Boil in a large skillet filled with several inches of water until very tender, 10 to 20 minutes. (Don't leave them tender-crisp as you might with green asparagus.) The traditional way to eat them is with your fingers, dipping them in Hollandaise sauce.
Get the recipe: Hollandaise Sauce
Or, for an easy dip, stir together 3 tablespoons each nonfat plain Greek yogurt and low-fat mayonnaise with 2 teaspoons lemon juice, 1 tablespoon chopped fresh dill, and a pinch of salt.
HERE'S HOW TO GET YOUR FRESH WHITE ASPARAGUS!
You can order your fresh white asparagus from Chalet Suisse Restaurant, a long-operating local restaurant which imports the delectable spears of white asparagus direct from Holland during the short and precious growing season, which typically ends in early June.
From now until June 17, 2023, you can place your order and easily arrange for delivery or self pick-up.
All white asparagus is Grade A or Grade B or mixed, depending on the supply.
You can either pick up your order at Chalet Suisse Restaurant in Ampang (address below) at no extra charge, or it can be delivered to your door via Lalamove with no additional surcharge (courier's cost price only).
You can pay for your order via bank transfer for deliveries or cash/credit card for pick-ups.
The price? RM110.00 per kg (minimum order 2 kg). Go in with a friend to split the order if a whole kilo is too much!
If you don't want to make your own Hollandaise sauce, you can also order an instant Hollandaise mix for just RM10.00.
For those who want to see the wonder of white asparagus at its finest, consider booking your spot for a sumptuous one-night-only six-course dinner on June 17, 2023 at Chalet Suisse Restaurant. This superb dinner really puts white asparagus in the spotlight, along with a host of other masterfully curated culinary delights.
To place your order or for inquiries:
To learn more about the white asparagus promotion, visit the relevant page on Chalet Suisse's website HERE. The easiest way is to just order online direct with THIS FORM. Fill up the form online and submit directly to Chalet Suisse.
You can also WhatsApp to 011.3149 0434 (Mariel) or 012.297 1904 (Manfred) – kindly note no phone calls to these numbers; WhatsApp messages only, please!
Additionally, you can place your order by sending an email to [email protected].
For pick-ups, Chalet Suisse is located at No. C11-1, Jln. Ampang Utama 1/1, Off Jalan Ampang, 68000 Ampang. (www.chaletsuisse.com.my)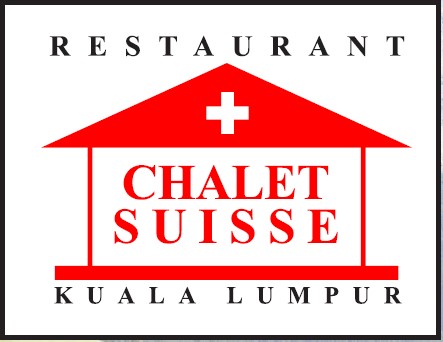 ---
"ExpatGo welcomes and encourages comments, input, and divergent opinions. However, we kindly request that you use suitable language in your comments, and refrain from any sort of personal attack, hate speech, or disparaging rhetoric. Comments not in line with this are subject to removal from the site. "
Comments