Reports of expats fleeing Singapore are on the rise as rents soar by as much as 60%. As multinationals operating there consider the rising costs, a real opportunity for Malaysia is opening up.
After living in the popular KLCC area for the last few years, a resident expat from Australia got a notice from his landlord. The rent on his condo, which was already at a fairly healthy RM6,500 per month would be raised upon renewal. The new rent? A whopping RM9,800 per month – a more than 50% increase.
Spoiler alert: That's actually a made-up scenario, but it's exactly what's happening on a widespread basis – not in Kuala Lumpur, but in neighbouring Singapore.
According to a recent article by the BBC, Singaporeans and expats alike are feeling the pinch as rents in the city-state soar. With increases of 40 to 60% not uncommon, surging rents have become a "major issue in the Southeast Asian country."
Private housing rents, which rose last year at the fastest pace in over a decade, have continued to climb in recent months. Indeed, prices are rising across Singapore's entire property market, with rents – for properties in both public housing flats and high-end homes alike – heading ever higher.
In fact, according to real estate consultancy Knight Frank, Singapore now has the world's fastest-rising luxury property rents, having overtaken New York.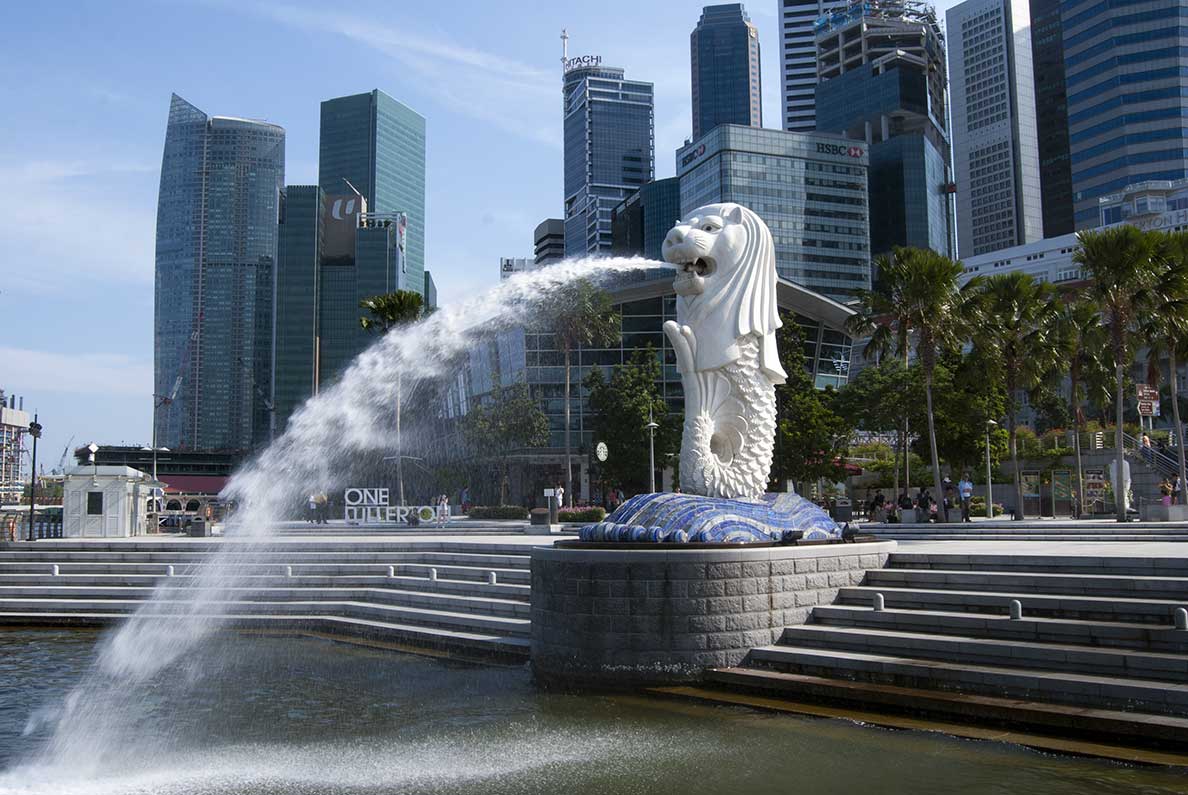 Speaking to the BBC, local resident Eva Teh said she and her husband were expecting their monthly rent to go up when it came time to renew, but they had no idea a 60% hike was coming their way.
"We immediately went to search for available apartments. What we found gave us another shock. Rents have soared," she said, adding, "The thought of not being able to afford a roof over our heads terrified us. It felt like doomsday."
After heavy negotiations with their landlord, their new rent was set at S$2,900 (RM9,733) per month, still a nearly 50% jump from their previous rent of S$1,950 (RM6,545).
FROM EXPENSIVE TO OUTRAGEOUS
These days, tales like Eva Teh's are far from uncommon in Singapore. The reality of skyrocketing rents is having a serious ripple effect in the city-state, too, and it's affecting resident expats there at a disproportionate rate. This is simply because Singapore's rental market has long been dominated by foreigners, owing to the fact that the majority of its citizens have availed themselves of long leases on subsidized public housing.
Foreign companies and even large multinationals operating in Singapore have taken notice, too, and that's where a legitimate potential opportunity for Malaysia comes into play.
Back in the 1970s and 1980s, Hong Kong and Singapore emerged as the favoured locations in Asia for regional headquarters. Hong Kong was handed back over by the British, reverting to Chinese rule in 1997, and while the idea was for Beijing to allow continued autonomy in Hong Kong for the next 50 years, that is not what happened. Beijing jumped the gun about 30 years early, and because of the political unrest that's resulted from that, compounded by Hong Kong's rather draconian measures taken in response to the long pandemic, Hong Kong has in recent years become a less attractive city when it comes to companies deciding on where to put a regional HQ. Singapore initially benefitted from this shift, becoming the top choice in Asia, but now, the problem with skyrocketing rents has turned the tables. This represents a significant opportunity for Malaysia.
Thousands of companies have regional headquarters in Singapore. If Malaysia could successfully entice even a fraction of those to relocate here, it would make a material impact on the country's finances.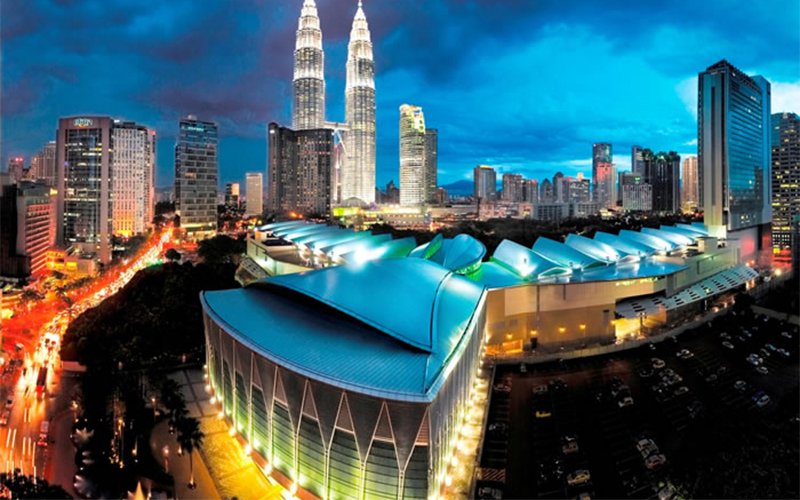 EXPAT UNEASE IN THE LION CITY
Consider the recent survey conducted in Q1 2023 by the European Chamber of Commerce in Singapore, in collaboration with 14 other business chambers. In the responses from 268 member companies of these various chambers, the key findings should certainly get the attention of business development authorities – in both Singapore and Malaysia:
50% of employees who renewed their leases in the last year faced increases of over 40%
Nearly 70% of companies said they were ready to relocate staff out of Singapore
53% of companies reported that their business had been 'badly affected' by high rental costs
An astonishing 97% of companies said their employees were showing visible signs of stress about rising costs in Singapore
According to the press release accompanying the survey results, the European Chamber of Commerce said, "The rising cost of rent has a direct consequence on European expatriates and businesses in the city-state. It was indicated [in the survey] that 69% of companies would be ready to relocate their personnel out of Singapore if the costs of operations do not decrease or if the companies do not get help from the government."
HOW COULD MALAYSIA STEP IN?
For Malaysia, the impact of Singapore's rising costs on regional HQs could be a golden opportunity. These businesses are effectively cost centres for their parent companies, so they must be fully funded, bringing in welcome foreign income to the host country. It also raises the country's international profile, bringing awareness and having a multiplier effect on business opportunities. Regional HQs also tend to generate both inbound and outbound travel.
That's not to say taking advantage of this opportunity would necessarily be easy. Malaysia does have some obstacles, not least of which is a poor global reputation, as the country often makes international headlines for all the wrong reasons. News coverage about Malaysia in Singapore, in particular, tends to be negative, so expats already living there likely have a skewed perception of their northern neighbour. Corruption continues to be a serious problem here, and in recent years, Malaysia has unfortunately shown itself to be less than friendly and accommodating to expats, creating a perception that the country doesn't welcome foreigners.
These are all obstacles, but they could be overcome or at least mitigated with a targeted marketing campaign that specifically addresses potential objections. Malaysia would also need to return to its policy of being more welcoming to foreigners, easing the process for companies to do business here, making it less cumbersome for expats to procure work visas, and having a more long-term outlook that accentuates the many positives which arise from being a popular host country for regional HQs.
We hope Malaysia will consider the benefits, and start taking the steps to capitalise on both Hong Kong and Singapore losing a bit of their lustre as locations for regional HQs in this part of Asia. Kuala Lumpur is well-positioned to really step up; beyond having a far lower cost of living, the Malaysian capital offers a great quality of life, too. Moreover, expats generally enjoy living here very much, there is good infrastructure, a deep pool of local talent, excellent regional and global connectivity from the country's various airports, and a friendly and engaging local population. We think Malaysia's time has come to build its reputation as the destination of choice for multinationals who want a solid regional presence in this part of Asia.
---
"ExpatGo welcomes and encourages comments, input, and divergent opinions. However, we kindly request that you use suitable language in your comments, and refrain from any sort of personal attack, hate speech, or disparaging rhetoric. Comments not in line with this are subject to removal from the site. "
Comments