While Thailand is already renowned for its tropical islands, fresh new holiday destinations seem to keep emerging there to keep tourists adding to their bucket list.
Koh Tao (Turtle Island) remains one of Thailand's best-kept secrets, and while it's admittedly not the easiest island to access, it's nevertheless perfect for those seeking a relaxing island destination without the tourism clutter that can be found on some Thai islands.
Ironically, this picturesque island was once a prison for political prisoners. Previous detainees must now be amazed at how the island has transformed into a popular holiday destination for global adventurers.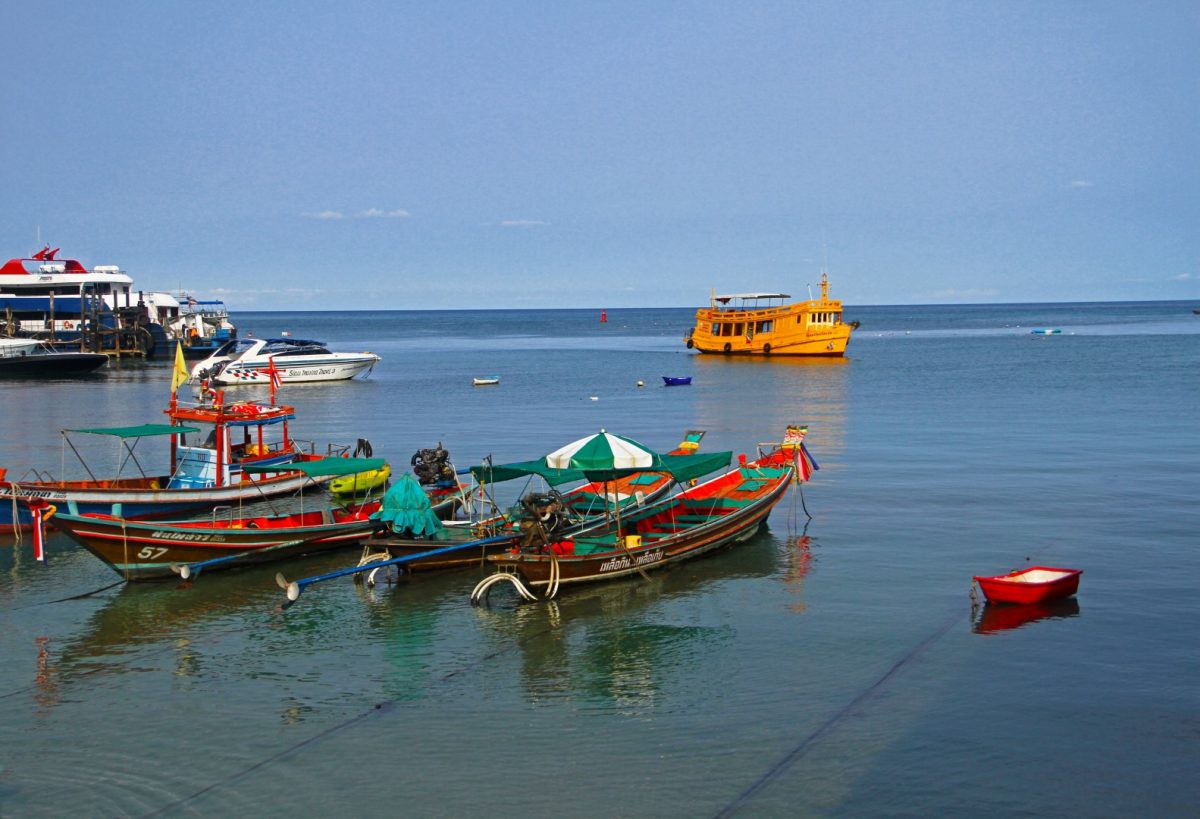 In some parts of the region, paradise found soon became paradise lost due to unchecked and often illegal development. Islands are particularly sensitive to climate change and other environmental pressures, so I was reassured that nature was in good hands here while participating in several environmental initiatives that are being conducted on the island.
From kaleidoscopic coral reefs to remote waterfalls, Koh Tao has much to offer those who are willing to spend time to go beyond Thailand's other well-explored tourist islands. Koh Tao is renowned for its acclaimed diving, memorable sunsets and laid-back ambiance. While it may not be as popular as neighbouring islands like Phuket and Koh Samui, Koh Tao certainly has many endearing qualities.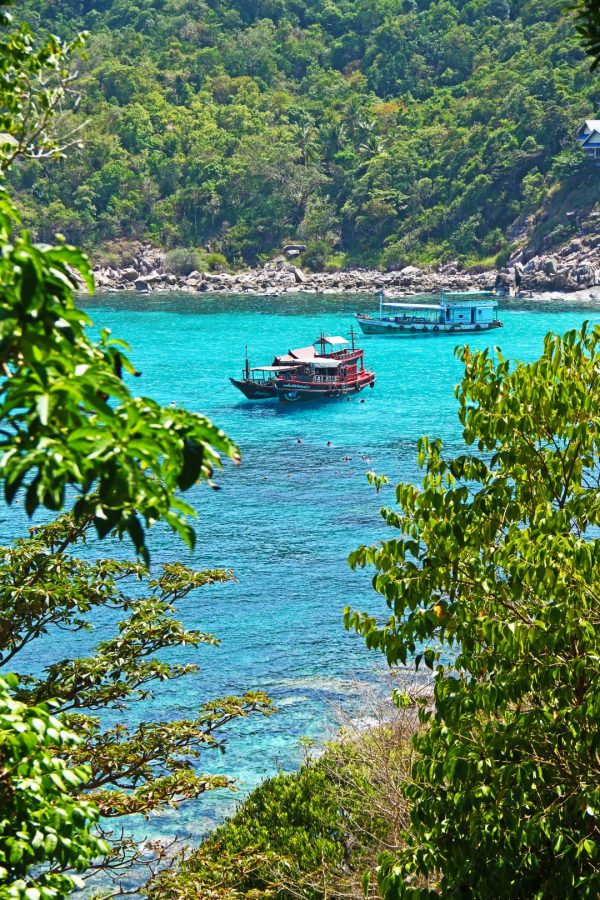 AN ISLAND OF BAYS
My Koh Toa adventure began with the 8am departure of the large catamaran ferry that departs from the northern side of Koh Samui. It stops at the notorious party island of Koh Phangan on its two-hour journey to Koh Tao. We arrived at the bustling Mae Haad Bay terminal to be greeted by a scrum of greeters, mostly hotel staff there to collect their guests.
Koh Tao has a wide range of accommodation options to suit many budgets and preferences. The most popular areas to stay are Sairee Beach, Mae Haad, and Chalok Baan Kao Bay. Sairee Beach is the busiest and most developed area on the island as it is home to numerous restaurants and bars and is the island's liveliest precinct.
My choice was Ban's Diving Resort and its name tends to give it away as its target audience however, on the three nights I spent here, I noticed an eclectic clientele from families to die-hard diving devotees. A United Nations of languages also suggested that Koh Tao is now on the travel radar for global adventurers.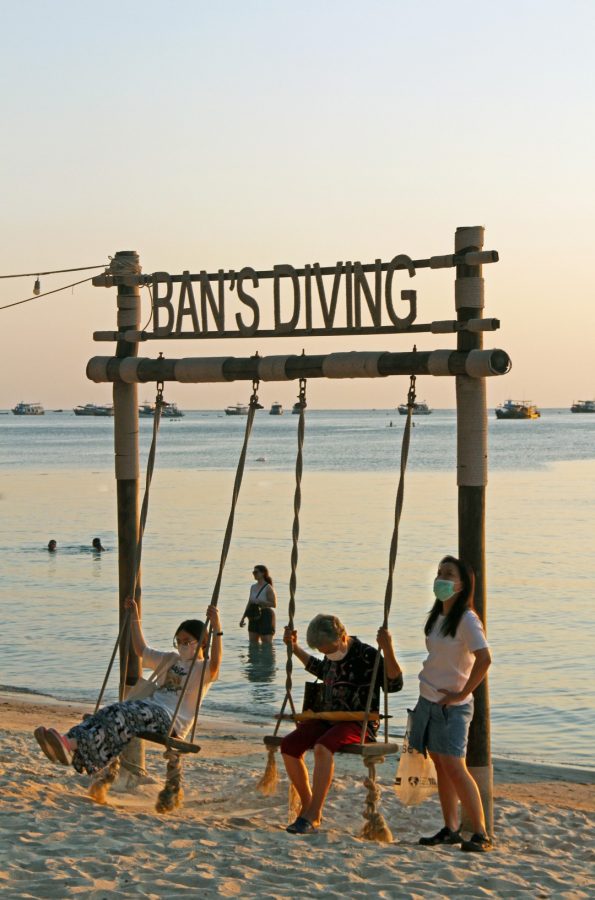 I enjoyed dining along Sairee Beach at Charcoal Bay Wine and Grill and Seaside Bar and Restaurant in DD Hut Resort. Both face westward and in both, and most other bars and restaurants on this side of the island, the plan is to arrive for happy-hour drinks just prior to admiring the sunset. This is a most agreeable activity and part of the day.
Mae Haad is a quieter area with a photogenic beach and a relaxed vibe. It is perhaps the best option for those who want to be close to the ferry terminal and the town centre. Chalok Baan Kao Bay is a secluded area with impressive views and a peaceful atmosphere. This is the best location for those seeking to escape the crowds and who want commune with nature.
There are also several eco-friendly resorts and bungalows in Koh Tao that offer a unique and sustainable experience. Crowded ferries and busy roads suggested that Koh Tao and Thailand in general, are moving swiftly along the road to recovery.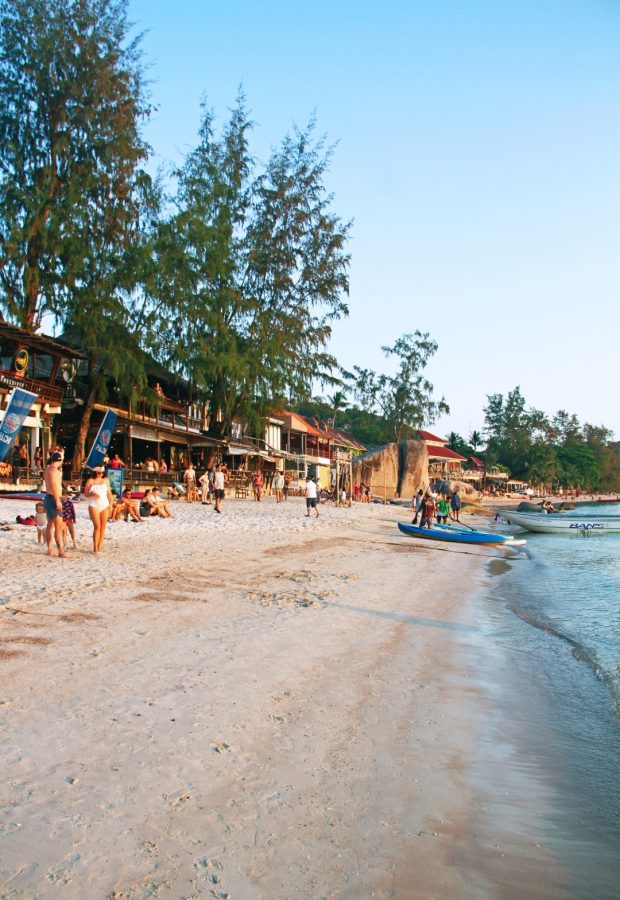 DIVE SITES
Koh Tao is known globally for its rich marine life and coral reefs, and it's a popular destination for snorkelling and diving. I was informed that Ban's Diving Resort is the global leader in PADI accredited divers. Some properties offer free accommodation for those who participate in a diving course.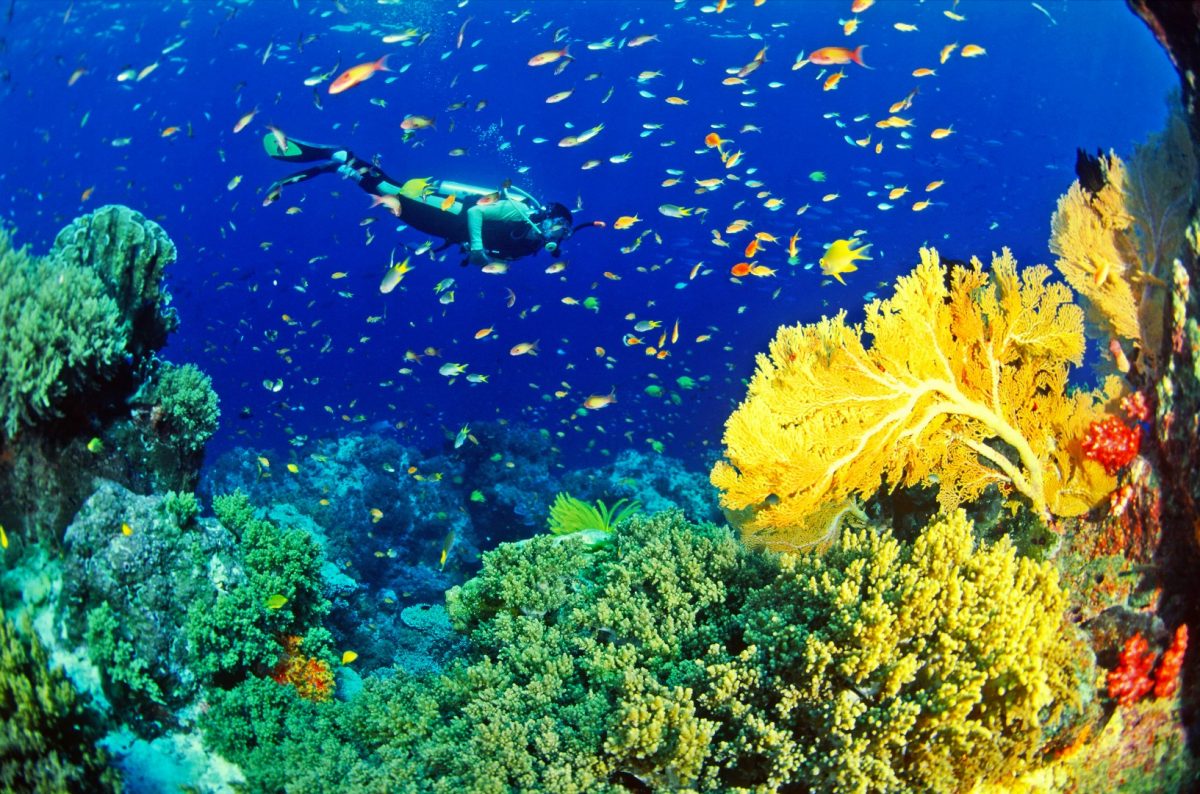 There are numerous diving schools and resorts on the island that offer dive courses and certifications. These courses, ranging from introductory diving to nitrox diving, are affordable and the instructors are experienced and knowledgeable with lessons offered in several languages.
Some of the best snorkelling and diving spots in Koh Tao are Shark Island, Southwest Pinnacle and Chumphon Pinnacle. These sites provide an opportunity to admire colourful fish, sea turtles and even reef or whale sharks.
Koh Tao is surrounded by several beautiful islands where divers can enjoy a variety of diving situations. Non-divers aren't neglected as island hopping to destinations like Koh Nang Yuan, a small island located to the west of Koh Tao, is popular. This island is especially favoured for its shimmering beaches and a viewpoint that offers panoramic views of the island and two adjoining ones that are connected by a sandbar.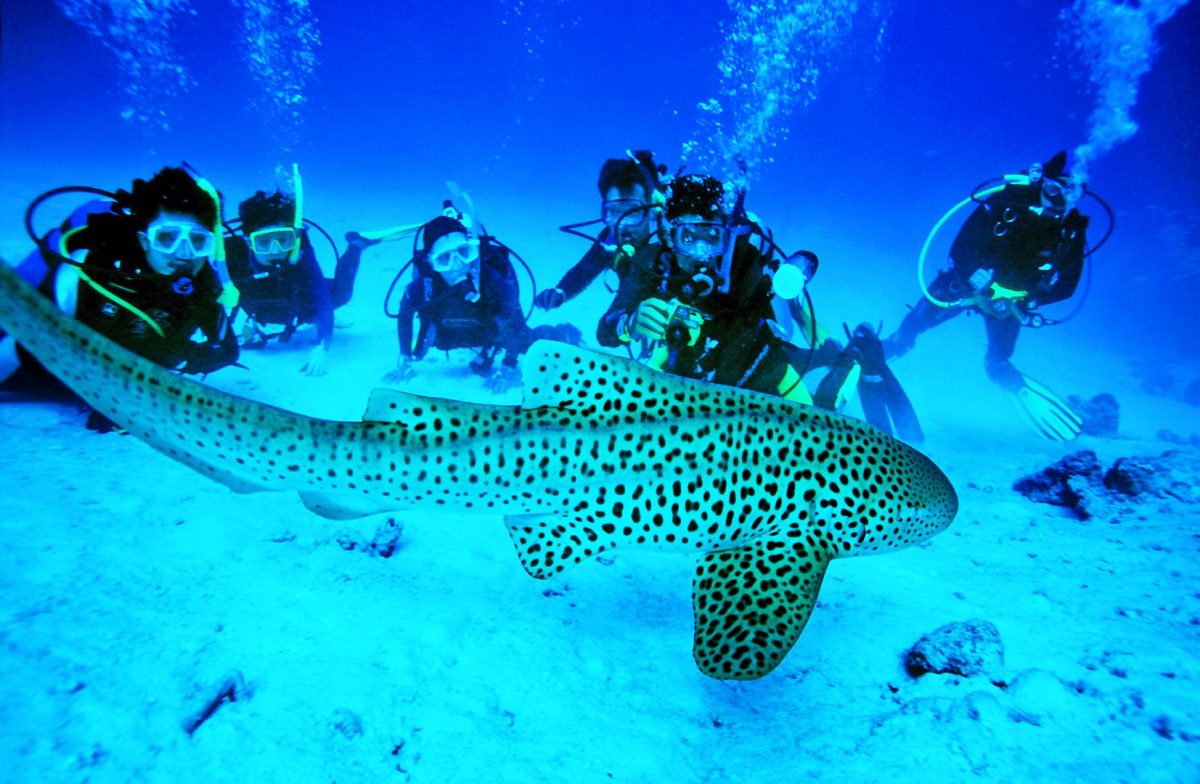 HIDDEN BEACHES
While Koh Tao is famous for its beautiful beaches and clear waters, there are several hidden coves and sandy stretches that are off the beaten track. One of the most beautiful hidden beaches is Sai Nuan Beach, which is only accessible by foot or boat. It's a secluded beach with turquoise waters and white sand and it's a great place to relax and unwind.
Another hidden gem is Freedom Beach, which is located on the southern end of the island. It's a small and secluded beach with glistening sunset views. The beach is accessible only by boat or a steep hike, but I'm told, it's worth the effort. My preference was a bar within walking distance of my accommodation. After all; a sunset is a sunset.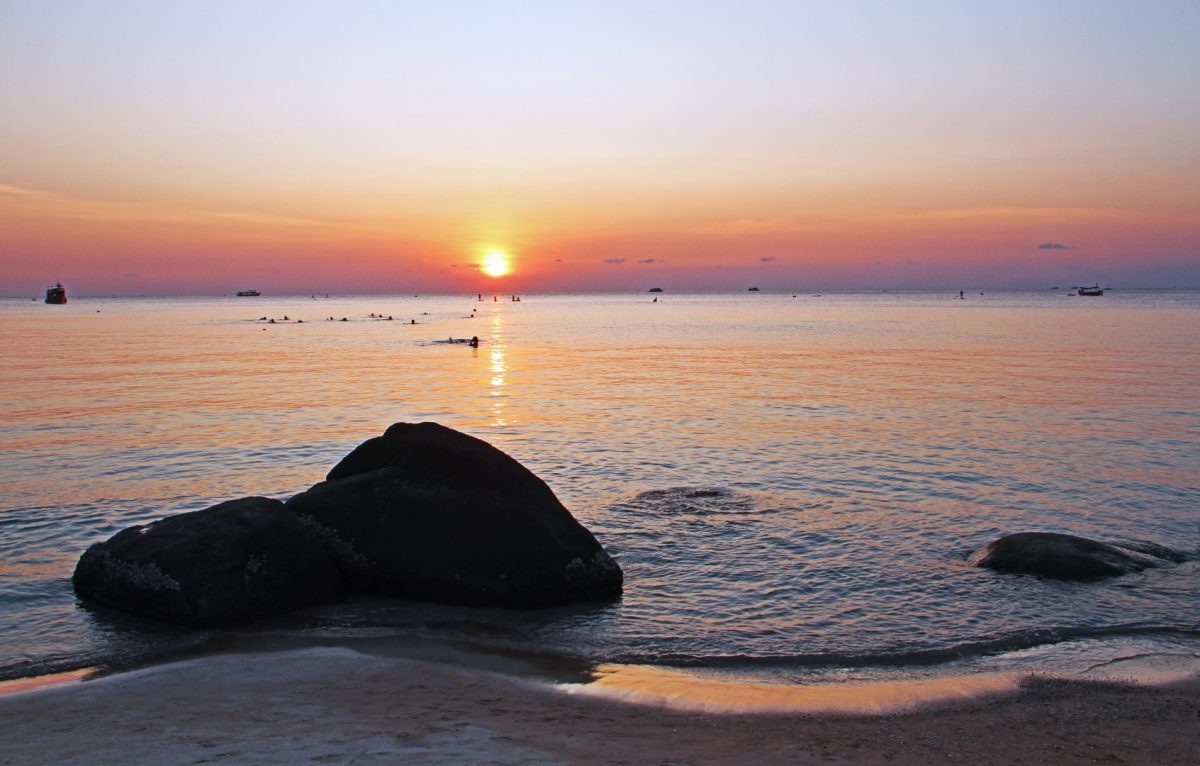 ECO ACTIVITIES IN KOH TAO
Koh Tao appeals to divers, nature lovers, adventure seekers, and those who enjoy lazing on sun-drenched beaches. It's worth noting that when I was there in April, the sun really was blazing down, and it would be wise to take all the necessary precautions to avoid sunburn and general fatigue. Here are some sustainable eco activities to do in Koh Tao.
In my short time on the island, I was impressed with the local community's efforts to preserve the island's various ecosystems. Koh Tao is an appealing destination for those seeking to reconnect and find inner peace. There are several yoga retreats and meditation centres that offer a chance to unwind and relax.
Great food is always a good reason for travelling anywhere, especially Thailand. It's not only the spicy Thai food that appeals but also a global smorgasbord of styles to cater to the numerous nationalities that holiday here. Some of the must-try dishes include seafood pad Thai, green curry and mango sticky rice. Visitors can also enrol in a cooking class such as the one offered at Poseidon Resort overlooking Tanote Bay on the island's east coast. They offer a zero-food waste gastronomy cooking class in which participants can enjoy deliciously tempting dishes based upon locally-sourced ingredients.
CoCo Tie Dye, just off Sairee Beach, is a cottage industry that recycles coconut husks and uses them as a dye to make clothing. I participated in a hands-on workshop of a few hours and can highly recommend it as a family activity. Another activity that captured my attention was a jewellery-making class conducted at Baan Talay Resort and Yoga. Creative staff collect sand-blasted and eroded pieces of glass from along the beaches, and workshop participants can craft them into functional jewellery.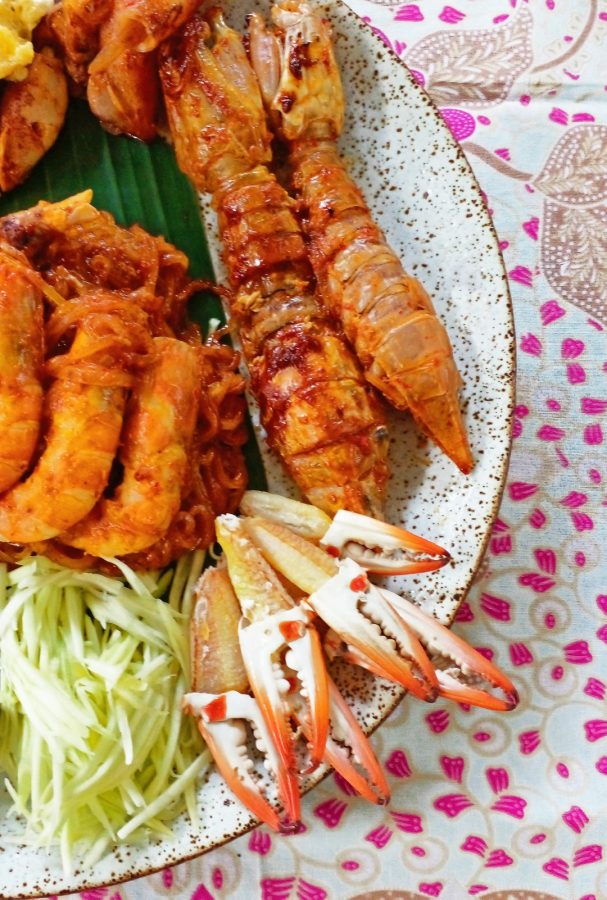 Koh Tao will especially appeal to young travellers who have time on their hands or those who enjoy several destinations such as Koh Samui and Koh Phangan in an island-hopping adventure covering at least one week.
TRAVEL FILE
Getting There
The easiest way to travel to Koh Tao is by ferry from the islands of Koh Samui and Koh Phangan, or from Chumphon on the mainland. You can also take a direct flight from Bangkok to Koh Samui and then take the ferry to Koh Tao. The ferry ride takes around 2-3 hours from Koh Samui, 1.5-2 hours from Koh Phangan, and 7-8 hours from Chumphon.
Accommodation
My choice was the popular and centrally-located Ban's Diving Resort (bansdivingresort.com) as it is in the thick of the action, conducts PADI courses, is eco-conscious and has a relaxing pool overlooking its hilly farming estate.
Best Time to Visit
Koh Tao enjoys a tropical climate with sunshine all year round. However, the best time to visit is from December to February, when the weather is dry and cool. This is also the peak tourist season, so expect the island to be crowded during this time. The monsoon season is from May to September, and it's best to avoid visiting during this time as the island experiences heavy rainfall and rough seas. March to May and October to November are shoulder seasons, and the island is less crowded during these months. The temperature is warm, and it's a good time to visit if you want to avoid crowds.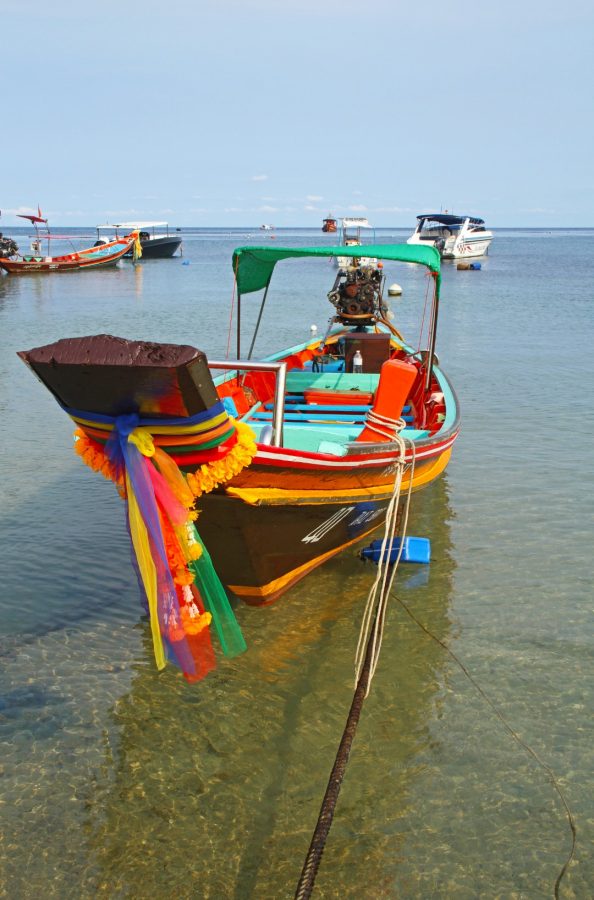 Safety Tips
Koh Tao is a safe destination, but a few precautions will make the trip more enjoyable. I was a little taken aback as to how hot a Koh Tao April can be, so stay hydrated and use plenty of sunscreen. Cannabis is now freely available throughout Thailand, including Koh Tao, and that's all I'm saying on that. Most people hire a motorbike to get around, but the occasional bandaged, walking-wounded suggest that you need to know how to properly ride a bike before hiring one, and don't leave your brains at home (or, indeed, on Koh Tao): wear a helmet. Groups should consider moving about in taxis that can be arranged by your resort.
---
"ExpatGo welcomes and encourages comments, input, and divergent opinions. However, we kindly request that you use suitable language in your comments, and refrain from any sort of personal attack, hate speech, or disparaging rhetoric. Comments not in line with this are subject to removal from the site. "
Comments