In this ongoing series, we meet and get to know some of the expats who are living and working here in Malaysia. In this instalment, we talk with German expat Ms Ellen Franke, who currently serves as the General Manager at The Ritz-Carlton, Langkawi.
Please give us a bit of your own background.
My name is Ellen Franke. I'm from Germany, and I've been in hospitality management for about 19 years. I've been working with The Ritz-Carlton since 2006, and that journey has taken me to a number of places in both Europe and Asia, with my time in Asia having been spent in China, Thailand, and Malaysia. I joined The Ritz-Carlton, Langkawi on its pre-opening team in 2016 as the Director of Operations, and in late 2018, was appointed as General Manager.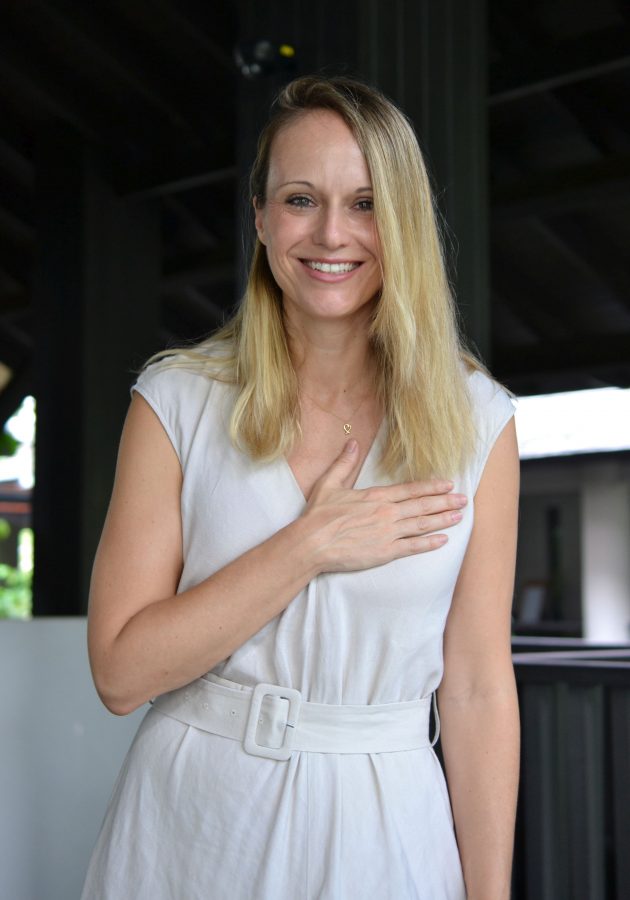 Why/how did you choose the hospitality industry?
I have always been fascinated by the industry and seeing the impact we as hospitality providers can make on our guests – there's nothing like receiving a note from guests saying we've delivered a memorable experience, or seeing their happy faces around the resort.
In my journey through F&B and hotels, I've found that The Ritz-Carlton's mission of delivering genuine care and exceptional personal service is something that resonates with me, and I have never worked in a company whose core value is so strong. It is certainly a value structure and system I strongly believe in and practice in my day-to-day life, and due to that I've been loyal to the brand since 17 years and counting.
Is this your first time being posted to Malaysia? How long have you been here? What are your thoughts and some observations about expat living in Malaysia/Langkawi?
I've lived in Malaysia for six years now; prior to that I was based in Shanghai for almost 10 years. I got the incredible opportunity to open The Ritz-Carlton, Langkawi as a Director of Operations, and about 18 months later, I took on the role as General Manger. It has been a great adventure, and a real pleasure being part of this vibrant country. As an expat, I noticed Malaysians are world citizens with happy and genuine personalities, making it much easier to settle in here!
Langkawi is most definitely more laid back, but that's what makes it so unique and it is and has become a key destination for expats living elsewhere in Malaysia, as well as for tourists who want to step away from the busy city life. Here, everybody knows everybody and people are friendly, vibrant, and it is a very multicultural society.
A GM's schedule doesn't permit much downtime, but how do you usually spend your leisure time when you can get it? Would you say your friends on the island are more local, expat, or a good mix of both?
It is important is to find the right balance. My family and I love living in Langkawi as it has much to offer. When I'm not busy with piano, drum or craft classes with my son Milo, I like to practice Muay Thai with Coach Yasteen, a great local teacher. Once every two months, my family and I will head to KL or Penang for shorter breaks, or overseas for longer holidays. We have wonderful friends on the island, both local and expats, it is a fantastic mix of many different cultures, and a delight for us to spend good quality time together.
Any favourite travel spots in Malaysia and/or the Southeast Asia region? Why?
My husband and I do love to take some 'parental off-duty time' while riding our motorbikes and discovering Malaysia. Over the past few years, we've been in Melaka, Koh Samui, Cameron Highlands, Ipoh, and Terengganu – I love Terengganu. Their islands, beaches, and long winding roads beside the ocean are something everyone should experience at least once in their lifetime.
The Ritz-Carlton, Langkawi (RCL) recently notched its fifth anniversary – how has the resort grown and changed since its September 2017 opening?
One of the biggest additions would be our Eco Discovery Centre and Sea Cucumber Nursery, as part of Marriott Bonvoy's Good Travel program. The humble sea cucumber is native to Langkawi and can be found in the rock pools around the resort, but is often farmed for its purported medicinal properties. Many people are unaware of its importance in the marine ecosystem, and how we need to maintain the delicate balance.
Led by our in-house marine biologist Fadzli, our 'Support the Sustainability of Sea Cucumbers' experience includes a guided house reef snorkelling tour, and an educational marine life talk, while kids can learn what it's like to be a marine biologist for the day.
During the pandemic, our team – who we call our 'Ladies & Gentlemen' – kept busy and got quite creative! More details on this in the response to the next question.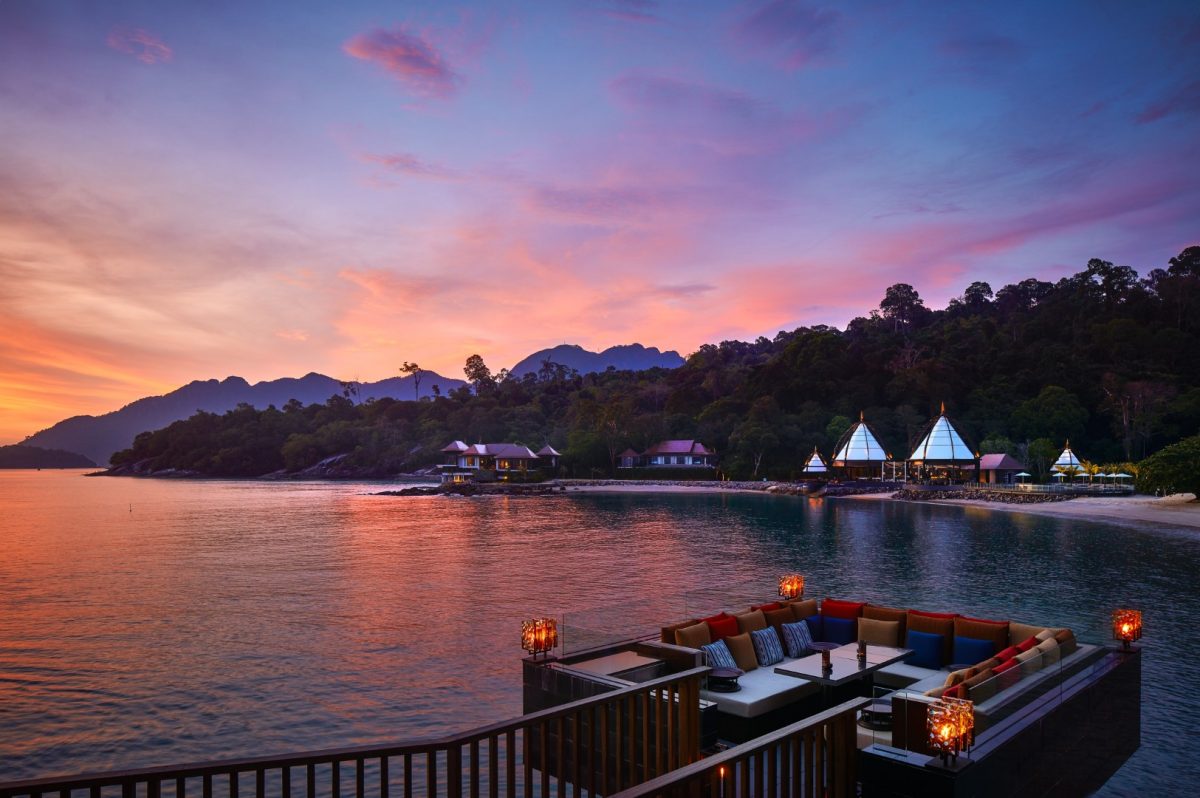 What steps did RCL take to survive during the unprecedented challenges of the long pandemic? Would you say business has returned to normal at this point; if not, when is that anticipated?
During the pandemic, in respect of local regulations, our resort was unable to accept any guests, but this gave our Ladies & Gentlemen time to create new, amazing features in the hotel, such as our colourful walkway between our Ritz Kidz buildings. Made from scratch, the walkway consists of recycled plastic 'stones' and stones from the beach, which they painted and cemented themselves.
Another creation is Nibong Garden, where our chefs grow our very own sustainable produce such as herbs, vegetables, and edible flowers to be used in all our dining venues. The Coco Beach Café located on our private beach, was also built using recycled wood to make the structure and furniture, and shells and other items were using to make the decoration. This DIY experience during the pandemic not only lifted our spirits, but also developed new skills for our employees.
Our Ladies & Gentlemen also supported Housekeeping and Engineering in maintaining the upkeep of the property, so that guests came back to a well-looked after resort. We are also fortunate to have supportive owners, so we did not have to undergo retrenchment or pay cuts, which many of those in hospitality underwent.
Anything special or new to expect from RCL in 2023?
We are currently working on a new concept for our stunning overwater bar, Horizon, which should be a pioneer concept for Langkawi. I can't reveal too much just yet, although I can give a small hint: going green!
Any closing remarks about your experience working in Langkawi as an expat?
For the last six years, my expat life in Malaysia has been enjoyable and rewarding, and obviously my career with The Ritz-Carlton, which brought me here, is a big part of that. My goal as the GM at the Langkawi property is to continue the brand's legacy of excellence at this enchanting rainforest resort.
---
"ExpatGo welcomes and encourages comments, input, and divergent opinions. However, we kindly request that you use suitable language in your comments, and refrain from any sort of personal attack, hate speech, or disparaging rhetoric. Comments not in line with this are subject to removal from the site. "
Comments