Batik is a revered textile art in Malaysia that will impress art aficionados while reminding us all of the need to preserve the local culture. While it's always appealing to view and even acquire these traditional craftworks, getting hands-on is the most gratifying way to truly appreciate it.
It's mesmerising: The canting, a pen-like copper tube filled with molten wax, meticulously runs over a sketch on a cloth. There is no sign of easels, state-of-art equipment, or reference photographs, but the wax still gradually shapes roses and leaves by delicate hand gestures. Peering over the textile, I was intrigued by Rozana's precision as she kept filling up the cloth. This studio space is middling in size by most commercial standards but, as its constant customers suggest, one would consider it as a batik haven. Wax sprouts, brushes, palettes, and jars of liquid paints instantly evoke a sense of childhood. Along a street that brims with quick snacks and photo spots, this gem requires a modest investment of your time in order to appreciate this now very rare skill.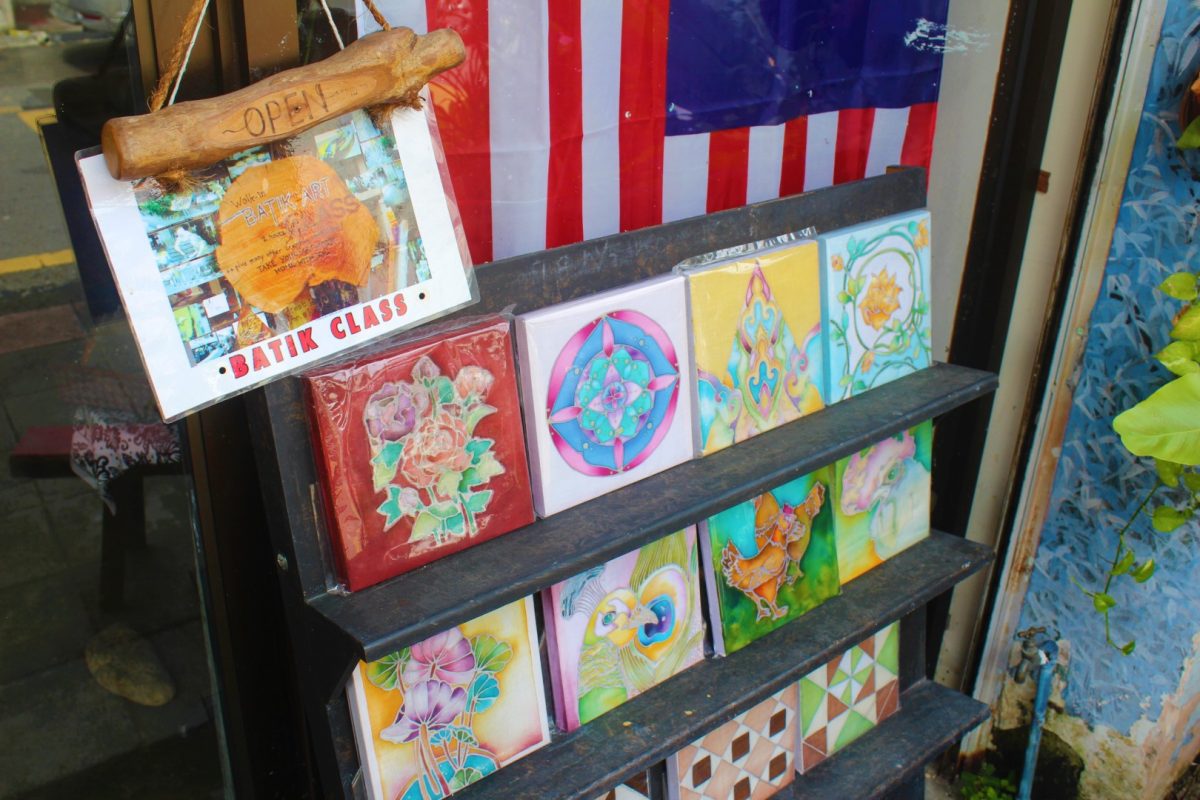 UPHOLDING HERITAGE THROUGH ART
Named after the owner herself, Rozana's Batik began 12 years ago. Having completed her education in Fine Arts from UiTM and packed with passion for the craft, Rozana had ideas for an authentic workshop from the early days and set out to make it a reality. In the beginning, the space was only used as a studio to exhibit her batik works. However, once George Town earned its UNESCO World Heritage Site status in 2008, traditional arts were no longer a niche. She tells me – with a palpable triumph – that participants head home with much respect for batik after understanding the culture, composition, and philosophy behind it.
Today, Rozana's Batik has been expanded into a boutique. From scarves to shawls, bags to clothing and cushion covers, you can see how traditional batik art gives vibrant life to just about anything. With most items being solely handmade, each design showcases the hours of work put in, particularly those with diverse layering techniques. Also, don't expect a typical cash-and-carry experience here. When art-centric individuals come by, the conversations largely centre around the process, ingenuity, and comparison to their country's traditional craft.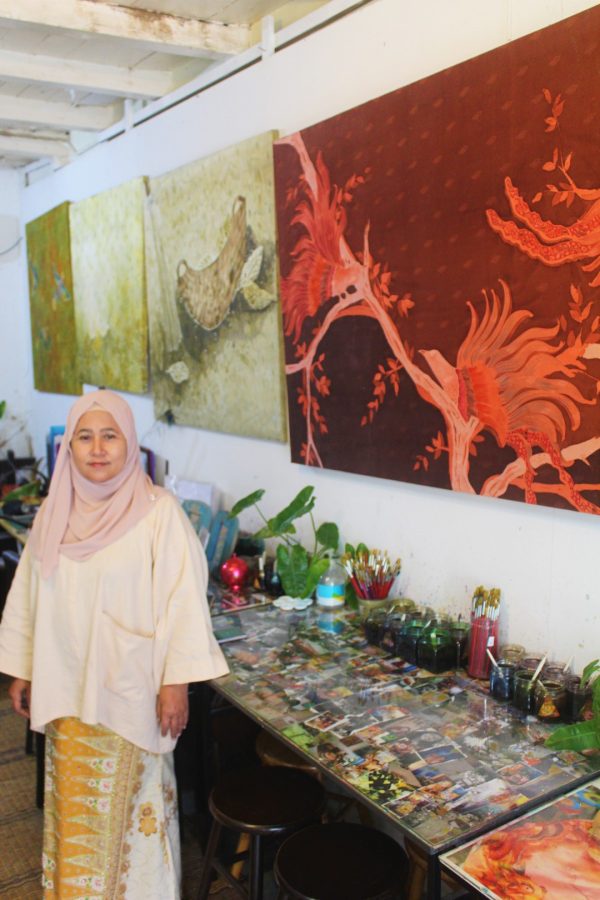 HISTORY OF BATIK
Batik's history traces back to Indonesia, as the craft is one of Javanese's most venerated traditions. The word 'batik' is derived from the word ambatik, meaning a cloth with little dots. Some historians also suggest that batik may also originate from the Javanese word tritik, explaining a resistance process for dyeing. This technique of decorating textiles through dye resistance takes anywhere from days to months, depending on its complexity.
Rozana added another surprising narrative. She said that batik was largely seen as a hobby of those only within the istana (palace). Moreover, the motifs used by the royal leader and royal family should not be applied to commoners and this design was labelled as larangan (prohibited) – the source of the contemporary word dilarang. However, during Dutch colonial times, the authorities demanded the arts be removed from the royal buildings. As a blessing in disguise, it paved the way for the public to adjoin their artistic perspectives to the craft.
In Malaysia, the East Coast states of Kelantan, Terengganu, and Pahang are considered the bedrock of batik. Documentation of the textile's production in Kelantan dates back to the 1920s, a time when Javanese people made up a significant portion of the population. It was a part of everyday clothing in the region, and attendees at upscale events routinely flaunted eye-catching batiks. Upon its independence in 1957, Malaysia established batik as a national identity, and it became the official dress code for formal occasions. Just as people distinguish styles and outfits today, locals then could easily notice the differences between Malaysian and Javanese batik style and hand-drawn motifs.
Perhaps surprisingly, what took batik to the next level was intermarriage (perkahwinan campur). Initially, Malay-style batik techniques did not display motifs other than plants, flowers, and butterflies. As time passed by, the symphony of Chinese and Indian communities brought their own cultures to bear, and that was soon reflected in the batik production. From koi fish to peacocks, elaborate designs to customary beliefs no longer constrained by only certain colours, batik turned into a unifying rainbow canvas. Rozana noted that the Dutch appreciation for the craft also led to the inclusion of tulips. (In fact, in the 17th century, batik made its debut in Europe through the Dutch.) The workshop has all sorts of batiks as reference points to support each backstory told.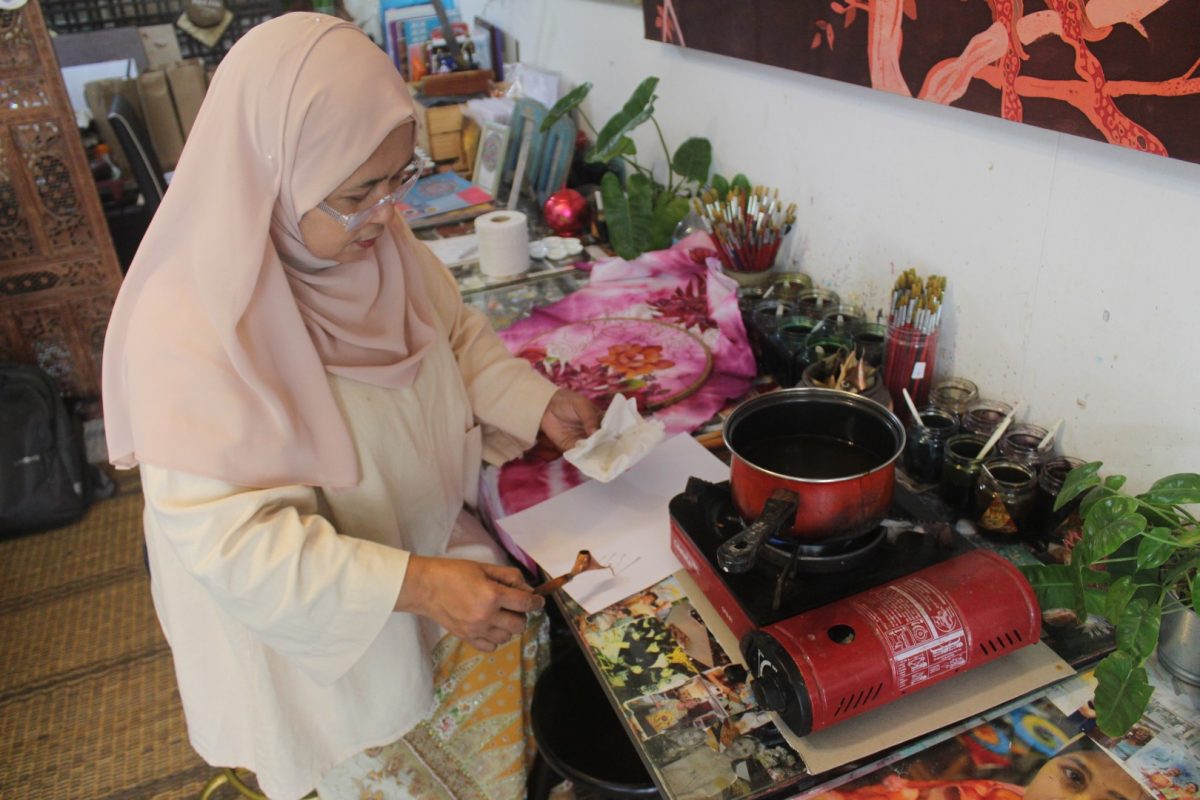 A TEDIOUS AND TIME-CONSUMING PROCESS
In Indonesia, people producing this craft were known as perajin batik, translating as hard workers of batik, and I couldn't agree more. Firstly, a lakar (sketch) gets drawn on the cloth. The outlines of the sketch then go through waxing. This vital process with melted wax could make or break the result, and any overflow or accidental spillage from the stout-stemmed utensil could ruin the illustration. The wax acts as a barrier to prevent the designs from being dyed the same colour as the rest of the cloth. Next, dye colours get added before drying, then comes the second coat of wax. Finally, the fabric is placed in boiling water to melt off the wax. This whole process results in a single piece of batik only.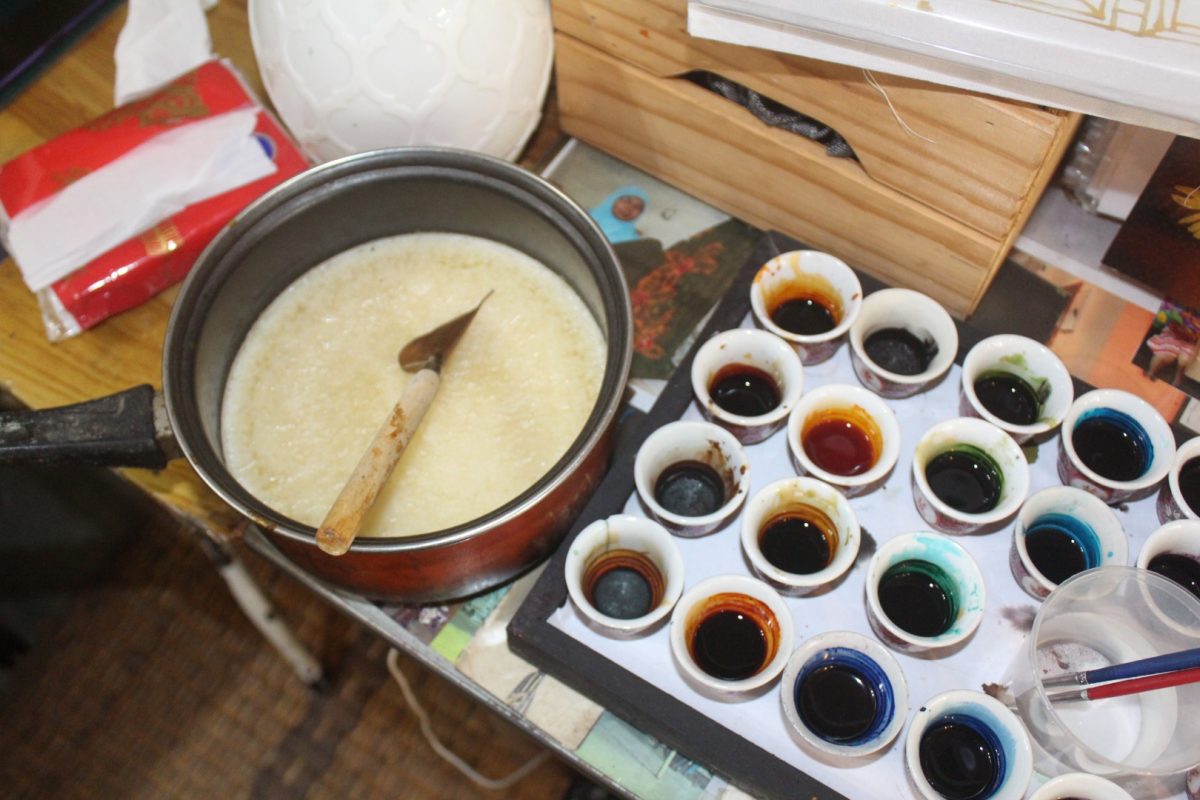 UNDERSTANDING THE COLOUR PSYCHOLOGY
The colour you choose says a lot about you. Rozana emphasises that colour psychology correlates with batik. I chose a comparatively simple bird design with yellow cherries, approved by Rozana who informed me that yellow represents confidence. I was also inspired to paint the birds' backs red, which I learned indicates passion,
The painting was purely enjoyable, and Rozana helped guide us on colour gradation to enrich the tone of each element. With a touch of a tiny brush, I patted dots of red onto the cherries resulting in an orange tinge right below the stem. The outer leaves got shades of yellow as I visualised rays of sunlight. Similarly, switching brush sizes added billowy layers to the blue sky that formed the background.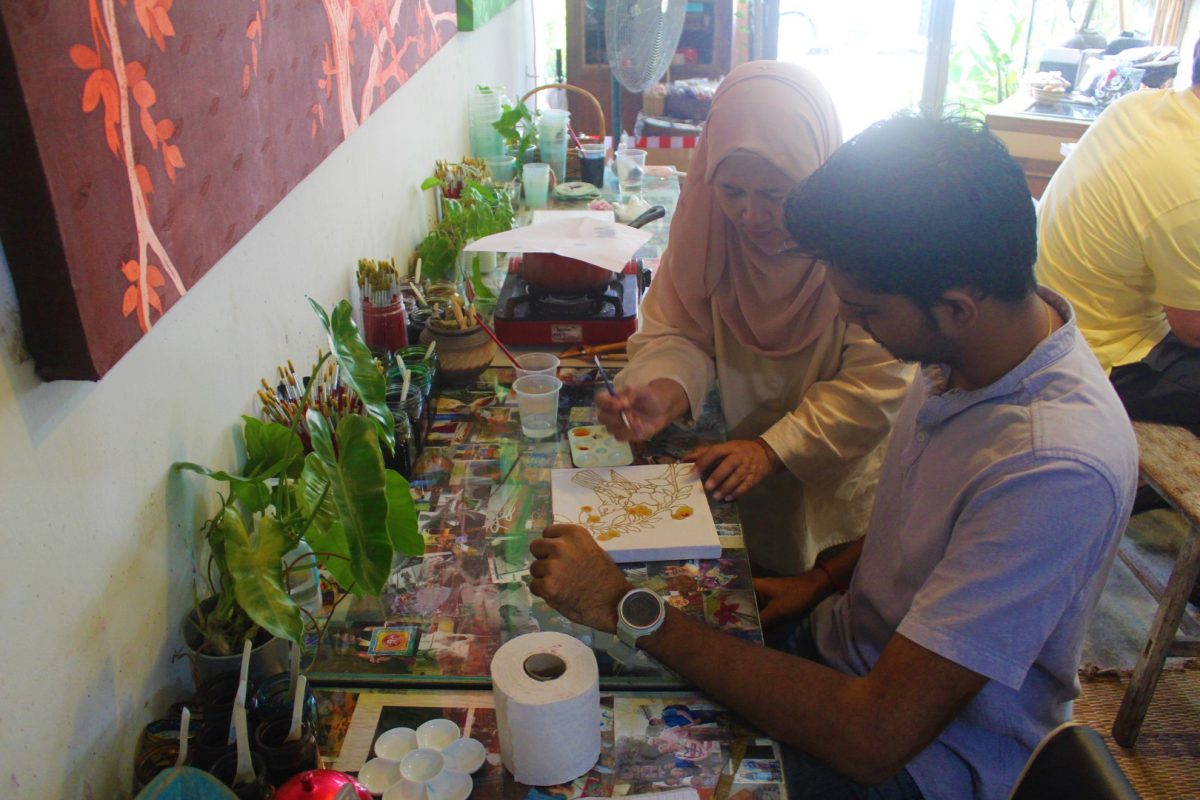 Upon completion, Rozana examined the artwork then dried it. While my batik had a number of colours, I was dumbfounded by someone else's piece that boasted vivid hues. Shawn, who is in Penang as a part of his Southeast Asia tour, said that he always visualised swapping monotonous colours of animals with a kaleidoscopic spread. Clearly, colouring lets your imagination run free. Those looking to learn more about the entire process can opt for the two-hour session that includes waxing.
HOW ART CREATES CORE MEMORIES
With my batik piece tacked-in a wooden frame to bring home, I had just created a unforgettable memory. It also made me think of one particular piece that caught my attention at the workshop: a visually stunning wall painting that looked like a mismatch of traditional instruments, but upon closer inspection, was an act of cleaning a house. Rozana graciously explained about the piece being a core memory of her sweeping leaves and shrubs with her siblings, using pongkis and lidi at her kampung house. The former is a handheld rattan-made dustpan which is scarce these days.
"For art, you gain inspiration anywhere, anytime," explained the batik tutor while showing artworks that highlight daily activities. There was masterpiece of peacock art that kept catching my attention and Rozana revealed that the inspiration was a peacock feather. "The peacock is one of the most beautiful birds and I wanted to show an outburst of beauty through its feathers," added Rozana. When touching the stand-out artwork, I felt interesting textures on the surface – a technique mastered after years of practice and perseverance. Browsing through the artworks was an eye-opener for me.
In general terms, art is an expression or application of a human's creative skill and imagination. It sounds compelling but, in my opinion, to embrace any form of art, getting hands-on and delving into its historical roots absolutely enhances and strengthens its value. Batik, being a prominent part of Malaysia's history, deserves a space in your home and heart.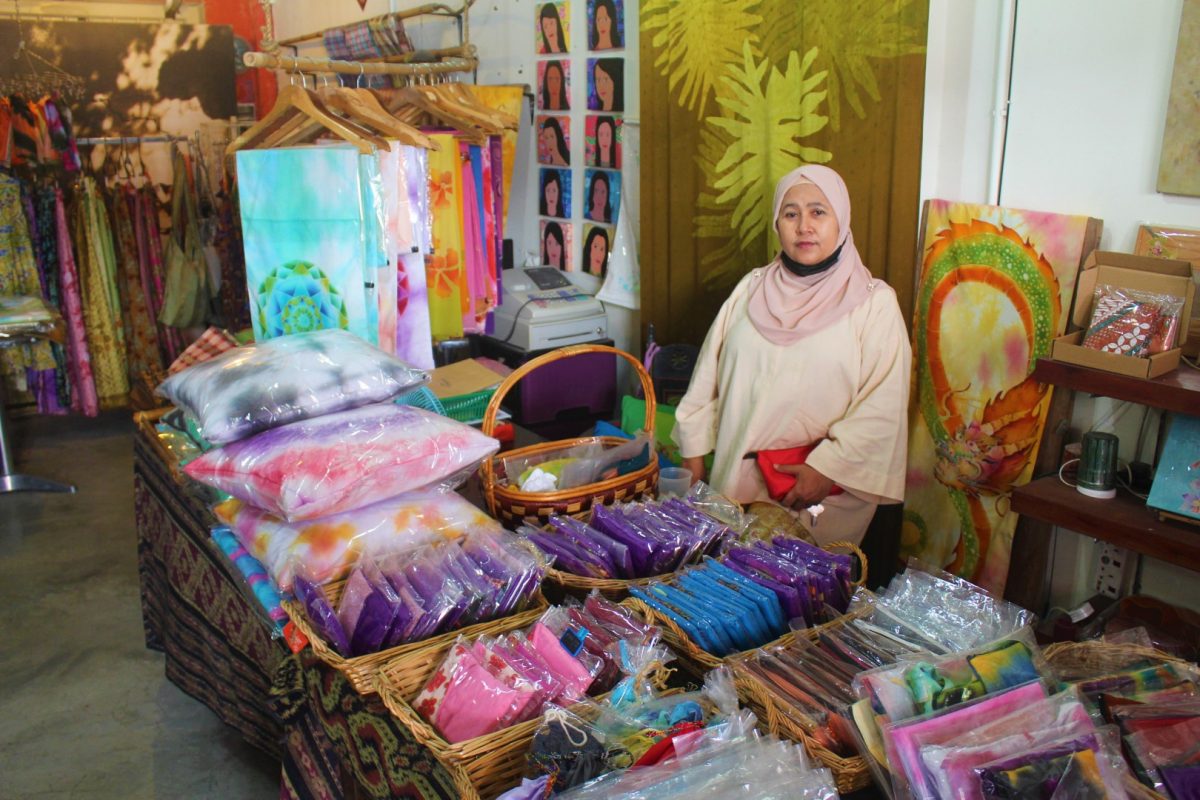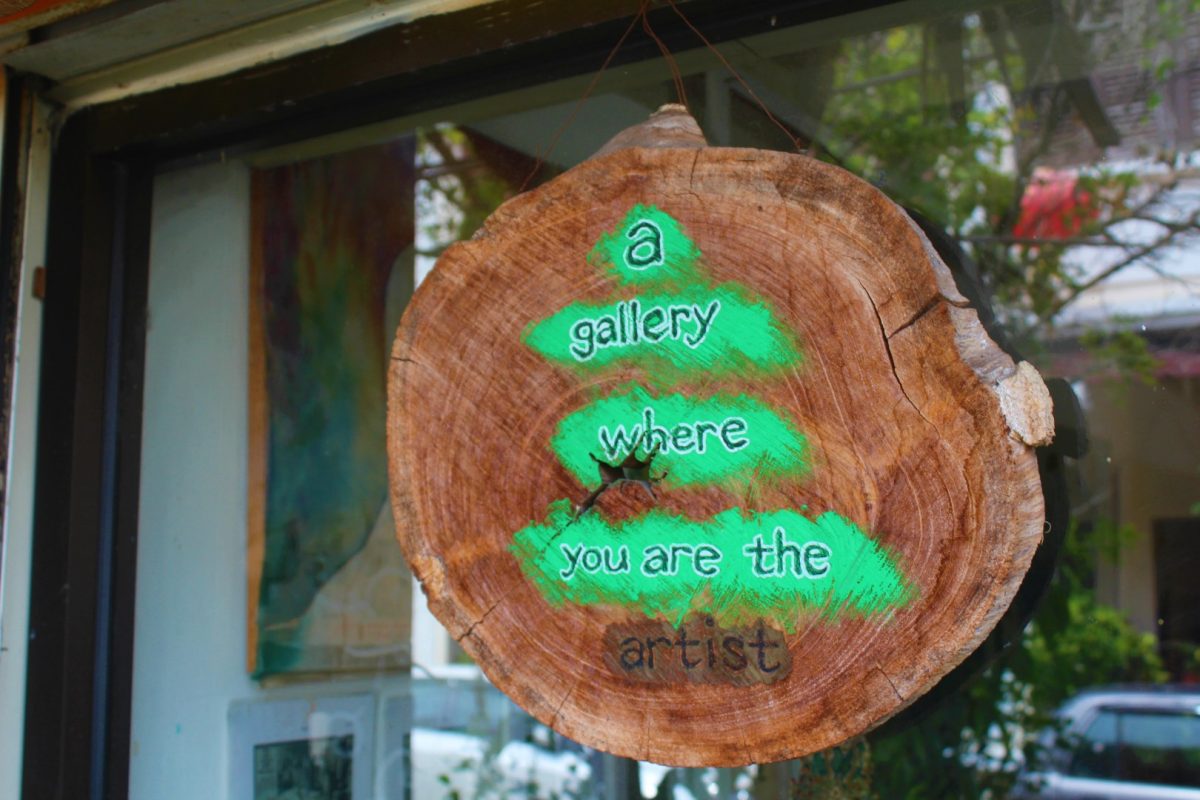 ---
"ExpatGo welcomes and encourages comments, input, and divergent opinions. However, we kindly request that you use suitable language in your comments, and refrain from any sort of personal attack, hate speech, or disparaging rhetoric. Comments not in line with this are subject to removal from the site. "
Comments