The standout incident revolves around the Minister of Tourism, while at KLIA, allegedly exposing a culture of corruption and exploitation in the Immigration Department… but there are other issues clouding Malaysia's tourism industry, too.
Malaysia's Minister of Tourism, Arts, and Culture (MOTAC) recently explained that his visit to Kuala Lumpur International Airport (KLIA) had exposed alleged corruption at the country's main gateway.
Tiong also confirmed reports that he was at the centre of a commotion at the airport recently, and the fallout has created a growing firestorm of controversy that has not only escalated internally all the way up to the Prime Minister, but has also already spilled outside of Malaysia's borders.
THE BACKGROUND
If you somehow missed the recent flurry of stories in the local press, MOTAC Minister Datuk Seri Tiong King Sing claimed he personally intervened to assist an employee of a China-based media company who encountered issues with immigration officers at KLIA.
The Chinese national alleged that despite having proper travel documents, she was denied entry and asked to pay a significant amount of money in order to be allowed to enter the country. Accompanied by her superior, a senior official of a Chinese government-owned TV station, the woman was denied entry due to alleged discrepancies in her travel documents, while her superior was cleared and permitted to enter.
"I received a call from a consulate general's office staff member who related what allegedly happened. I contacted the Malaysian Anti-Corruption Commission (MACC), and together with its officers, we went over to KLIA at 3pm to investigate. I met and spoke to both the visitors and immigration officers on duty," said Tiong.
According to Tiong, the immigration officers explained that the incident arose from a language barrier, suggesting a misunderstanding between them and the Chinese women. Disturbed by the experience, the women, who had their mobile phones seized by the officers, expressed shock and embarrassment.
"What powers do they have to seize their phones? It was their first trip to Malaysia. The two women told me they had never encountered such problems in other countries," Tiong said.
"They are appalled by the incident, which has caused them great embarrassment.
"They have recorded all the conversations that transpired with airport officials and intended to expose their unpleasant experience when they've returned to China," he added.
After Tiong's intervention, the personal assistant was eventually granted entry.
Tiong revealed that the TV station official had come to Malaysia to pursue a PhD at a local university in Shah Alam, accompanied by her personal assistant. He further emphasized that this was not his first time resolving such matters at KLIA, having intervened on similar issues on four previous occasions.
Responding to claims that he lacked a pass to enter the arrival zone, Tiong clarified that he indeed possessed a pass that is valid until next year. He questioned why the Immigration Department did not engage translators from Malaysia Airports Holdings Bhd when faced with language barriers involving Chinese travellers, despite previous recommendations to do so.
In response to a news report alleging that a minister caused a commotion at KLIA, Immigration Department Director General Ruslin Jusoh announced that an investigation had been launched to thoroughly examine all aspects related to the incident.
It's quite a messy incident, and one that threatens to cause fresh potential problems between Malaysia and China. The two countries saw a significant degree of harm to their relationship over the disappearance and subsequent handling of Malaysia Airlines flight MH370. Nine years on, the wounds still remain, but cooler heads have prevailed and the relationship has reportedly largely been repaired. The recent incident at KLIA could certainly reignite tensions.
News of the incident, which has already been reported in Chinese dailies, will undoubtedly cause some second thoughts among would-be Chinese tourists about including Malaysia in their travel plans.
CORRUPT PRACTICES ALLEGED
The Malaysian Anti-Corruption Commission (MACC) has initiated an investigation into allegations of corruption involving immigration officers at KLIA. MACC chief commissioner Azam Baki stated that they will gather information from all parties and conduct a thorough investigation.
Following the incident described above, Tiong highlighted what he described as a "culture of corruption" and the abuse of power among some officials at the airport. Tiong claimed that detained travellers were being asked for bribes up to RM3,000 for their release, with an additional RM3,000 payable if they wanted to return home immediately. Tiong will be providing MACC with further details regarding the incident.
Meanwhile, Transport Minister Loke Siew Fook confirmed that airport authorities are also looking into the matter involving a minister who allegedly entered the arrival hall without proper authorization to assist a Chinese national facing detention. Reports suggest that the minister engaged in a heated exchange with KLIA auxiliary police and immigration officers while trying to aid the Chinese national.
But that's not where it all ends.
Selangor police have now confirmed the receipt of a report regarding the presence of MOTAC Minister Tiong King Sing at KLIA. State police chief Datuk Hussein Omar Khan stated that the report was lodged by a "concerned member of the public," who requested an investigation into the incident.
"The police are taking appropriate action, and we have yet to categorize the investigation papers that will be opened later," he stated. Tiong, while confirming his involvement, denied the accusation that he attempted to secure the visitor's release. He clarified that his visit aimed to expose corrupt activities at the nation's primary gateway.
Meanwhile, UMNO Youth chief Dr Muhamad Akmal Saleh said the minister's position should be revoked for intruding into the arrival hall of KLIA Terminal 1 to release a detained Chinese visitor, with some reports saying he suggested stripping Tiong of his Malaysian citizenship, though it's unclear if this was actually the case.
"I request the prime minister to take action against the minister for his unacceptable behaviour. The minister should be stripped of his position as it is not acceptable to the Malaysian people," the UMNO Youth leader said in a statement.
Tiong quickly hit back against these statements, as did PDP (Progressive Democratic Party), and a flurry of netizens who chided UMNO Youth for "defending incompetence and corruption." In the days since the incident, a growing number of business leaders, associations, and politicians have voiced support for Tiong and the exposure of alleged corruption at KLIA.
PDP's chief, David Yeo Ang Lim, said that if Dr Akmal had actually looked into the incident, he would have understood it was about recurring issues of abuse of power and correction allegedly being committed by Immigration officers.
"Does he suggest that we just turn a blind eye and pretend nothing is happening?" Yeo asked in a Facebook statement in support of Tiong, who is PDP president, to demand that Dr Akmal apologise over his baseless accusation against the minister.
Yeo also quite rightly questioned why the spotlight was being placed on Tiong, who exposed the abuse of power, rather than on the problems at KLIA that had been tainting the country's image for years.
For his part, Tiong demanded a public apology from Dr Akmal for jumping the gun in claiming the minister had trespassed into the KLIA arrival hall and interfered with Immigration officials into releasing a foreign tourist without first finding out the facts of the case.
"If he can be a good politician to help the country, I very much appreciate it," Tiong said. "But if he doesn't know how to be a politician, please don't talk rubbish. If you don't know the whole story… what is happening, don't just follow social media.
"I demand him to apologise to me, tell [Akmal] that," Tiong was quoted as saying.
Tiong further defended his action, and said he is willing to face the Cabinet over his corruption remarks implicating Immigration officials. "Yes, no problem. I can say, I have no issue. I don't have any agenda," he explained, adding, "Because first, we must give confidence to tourists from around the world to come."
Separately, Tiong told News Straits Times that he wanted to urge Home Minister Datuk Seri Saifuddin Nasution Ismail to take immediate action to address the longstanding issue of corruption at the country's international gateways, especially its airports.
In the aftermath of the kerfuffle, Prime Minister Datuk Seri Anwar Ibrahim made a surprise inspection visit to KLIA, vowing to launch a probe into the problem and take action against corrupt practices and instances of denied entry and bribery. As noted above, the Malaysian Anti-Corruption Commission (MACC) has launched an investigation, and MATTA, the country's most prominent association for travel and tour agents, has also demanded a probe into the incident.
Needless to say, all of this is a black eye on a tourism industry that's still in the recovery stages from the ravages of a long global pandemic. It's not the first time such practices have been alleged at the nation's entry points, but having such a high-ranking minister involved in ferreting out alleged corruption like this is a new twist.
However, this is not the only thing potentially hurting Malaysia's valuable tourism industry, in our view.
"I AM NOT A TOURIST."
Early this year, the rather controversial Tourism Tax was resumed, following a brief moratorium, when it was waived in the interest of helping tourism rebound as the world emerged from the pandemic.
The Tourism Tax in Malaysia, which imposes a fee of RM10 per night on foreign tourists staying at accommodation premises, came into effect on September 1, 2017. This tax is applicable to all types of accommodations, including hotels, resorts, budget hotels, serviced apartments, and homestays.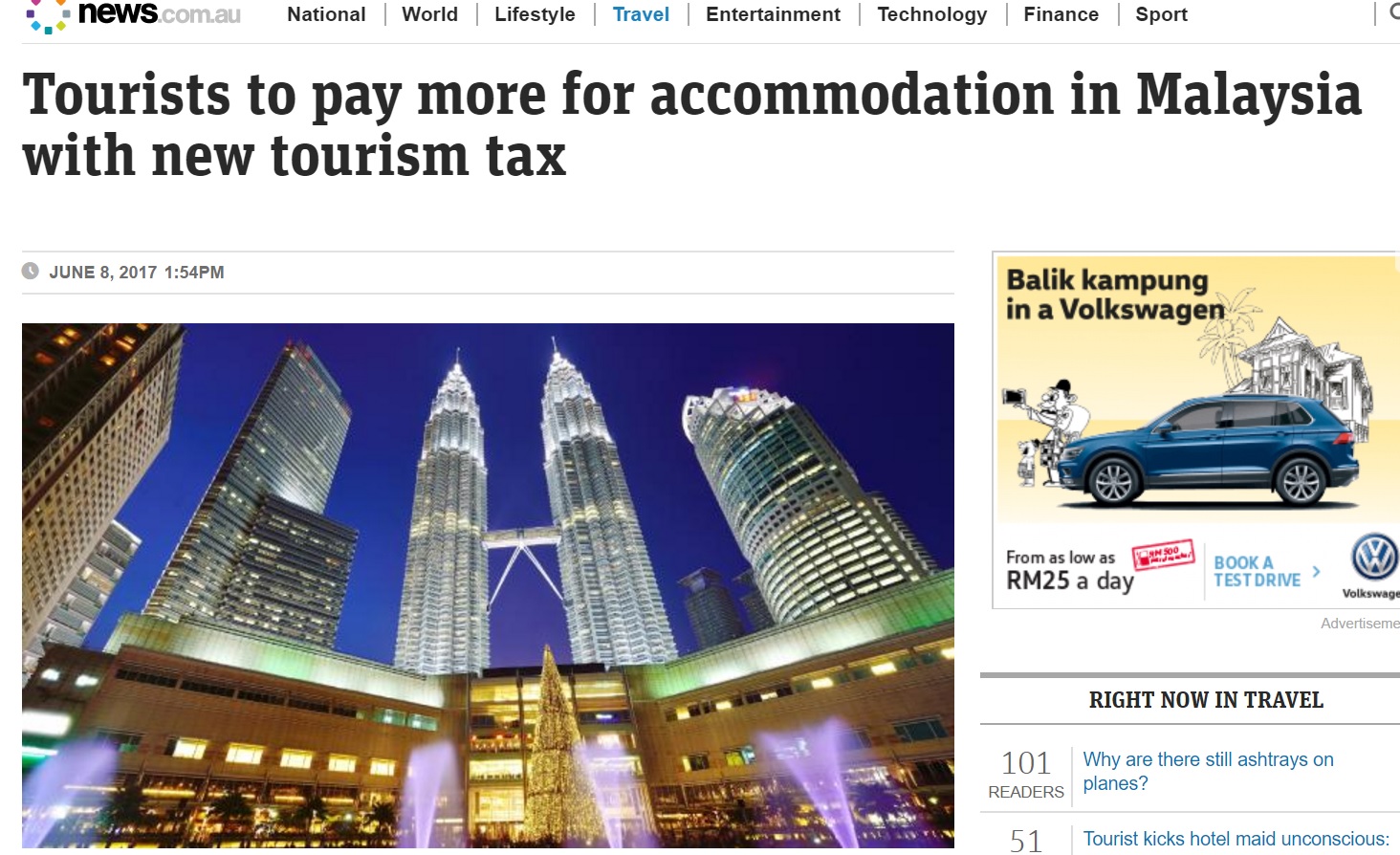 It is collected by the accommodation providers and remitted to the Royal Malaysian Customs Department. The revenue generated from the Tourism Tax is ostensibly used primarily to promote Malaysia as a tourist destination, and also to enhance tourism-related infrastructure and services in the country.
Read that last sentence carefully, as it was one of the sources of controversy when the tax was enacted. Visiting tourists are taxed so that Malaysia can use that money to promote the country to visiting tourists. On its face, it doesn't make much sense. Despite the stated purpose to also use the money to "enhance tourism-related infrastructure," observation suggests that the bulk of these funds aren't necessarily being used to make tourism attractions better, nor to improve facilities for tourists, nor even put to use beautifying popular sites that are frequented by locals and tourists alike. So is the revenue being used, as noted, mostly for marketing?
If so, it seems troubling. Tourists who have already shown their support by coming to Malaysia and spending their money here are then being taxed and charged so the country can pay to market itself to other tourists.
Now, that's bad enough, but the RM10 per night charge is levied on all foreigners, with the sole exception of those holding permanent residency here. Malaysian citizens (MyKad holders) are also exempt.
This is problematic for foreigners who live and work here, or otherwise possess legal, valid long-term passes to be in Malaysia. Working expats, for example, or Malaysia My Second Home visa holders, are not tourists. They live here, pay taxes here, contribute to the country, and are by no means visitors to Malaysia. Yet, whether they're enjoying a staycation in their home city, or spending a weekend in one of the country's many appealing destinations, they are charged that insidious RM10 per night tourism tax.
It's not right, and we've talked to a number of expats and MM2Hers who flatly refuse to pay it. "I am not a tourist," one MM2Her told us, explaining his opinion on the matter. "My wife and I have lived here for over 12 years. We love Malaysia and we enjoy travelling around the country when we can… but we are not tourists. We live here full-time."
Our own position is equally clear: Long-term pass holders who are living in Malaysia should not be subjected to any "tourist taxes." The entire notion of imposing an additional tax on people who make the choice to come to Malaysia and spend their money here is arguably a dubious policy in the first place, but extending that tax to expats and MM2Hers who not only reside here, but also make significant contributions to the country is most definitely not good policy, and it's one we'd humbly urge the Ministry of Tourism to consider amending.
Frankly, we'd like to see the whole "tourism tax" thing scrapped completely, but ensuring that foreigners living here in Malaysia are exempted from it would certainly be a good start.
ONE ATTRACTION, TWO PRICES
Another practice in Malaysia, which is not, to our knowledge sanctioned by the Ministry of Tourism (but doesn't seem to be forbidden, either), is the two-tier system of charging visitors to various attractions. It's worth noting that not all attractions in Malaysia do this, but enough do that it catches the attention of foreigners, and it's something we hear comments on fairly regularly.
At some attractions (and, recently, even things like the ferry from the mainland to Langkawi), Malaysian citizens pay a much lower price than foreigners, and no one can seem to offer any logical explanation for this. After all, there are plenty of affluent Malaysians, and on the other side, there are also quite a lot of foreign workers and students living here on very limited budgets who might like to spend some of their time in Malaysia enjoying its parks and attractions and various tourist sites. But because they don't hold Malaysian citizenship, they are subjected to much higher entry prices, often as much as double or even triple that of MyKad holders.
Beyond that, it certainly doesn't send a welcoming message to visiting tourists to see a signboard informing them that they will have to pay significantly higher prices to have the exact same experience as a Malaysian visitor.
In one of the more visible examples, the climbing fee for Mount Kinabalu in Sabah is RM100 for Malaysian citizens, but a whopping four times as much (RM400) for non-Malaysians. All in, about the lowest total cost for climbing Malaysia's highest peak is RM444 for Malaysians, but RM1,019 for foreigners.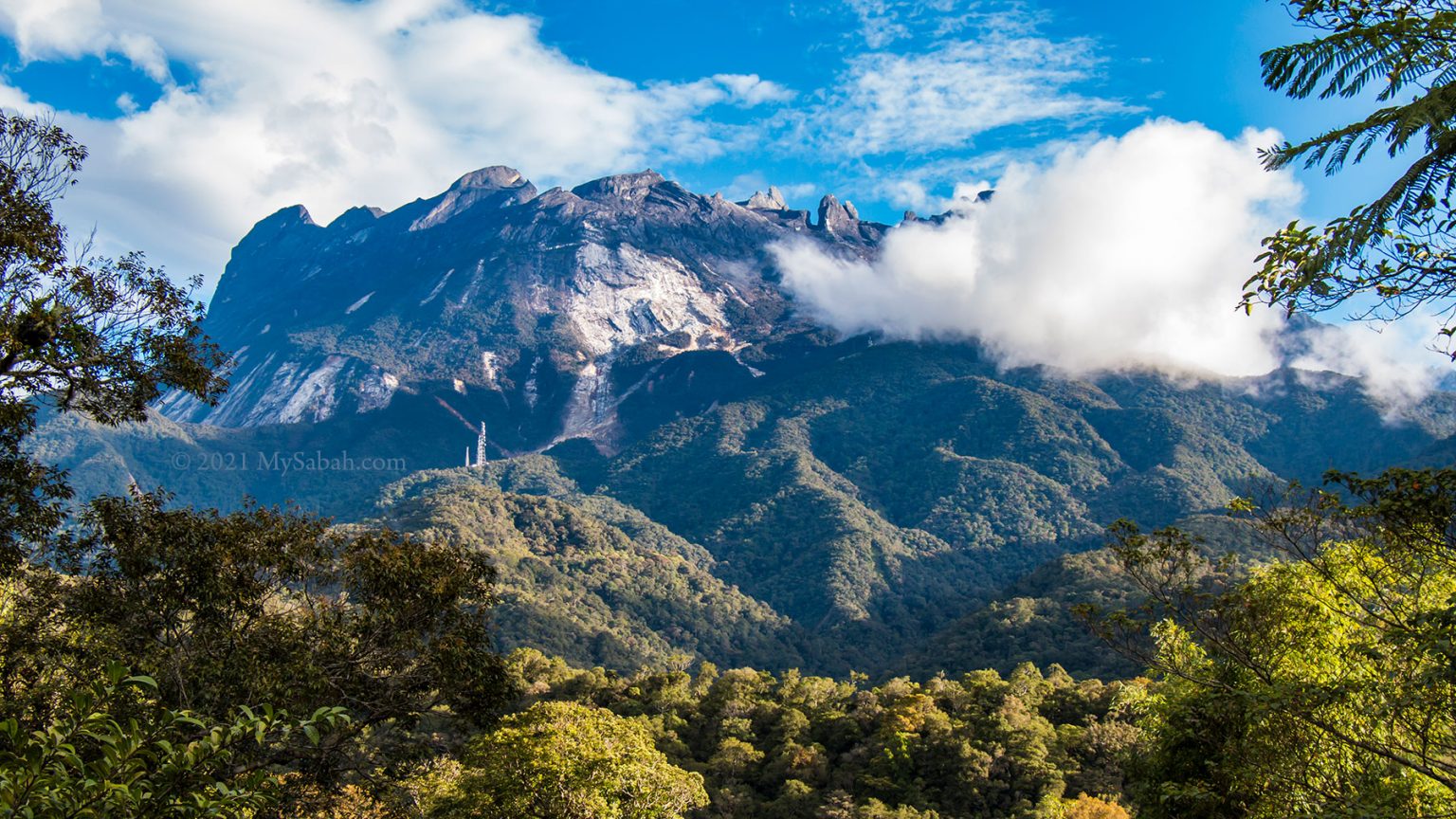 If these attractions were subsidised by taxpayers, an argument could be made for citizens (and tax-paying expats!) getting a break on the entry price. But most of the time, these attractions are privately owned and when we've queried on why foreigners have to pay more, we've never gotten any reason that makes sense. Often, it's just a variation on, "That's just how it's done," or "It's how we've always done it here."
This is another practice that we'd very much like to see discontinued. Between (allegedly) shaking down visiting foreigners for money at the airport, charging them a tourist tax every night they're here, and forcing them to pay double the price of Malaysians for entry to tourist attractions, it just doesn't seem that the country is really rolling out the welcome mat for visitors.
This is truly a shame, because Malaysia has so much to offer tourists. We genuinely feel it's one of Asia's most appealing overall destinations, with a diverse palette of experiences, a low barrier to entry given the widespread use of English, and a truly wondrous natural, tropical landscape. Vibrant cities, beautiful islands and beaches, delicious food, friendly people, and a wide range of activities and attractions… that's Malaysia.
We hope to see some more welcoming moves made by the relevant ministries to help make the country even more appealing to prospective tourists.
---
"ExpatGo welcomes and encourages comments, input, and divergent opinions. However, we kindly request that you use suitable language in your comments, and refrain from any sort of personal attack, hate speech, or disparaging rhetoric. Comments not in line with this are subject to removal from the site. "
Comments