Once again, Malaysia has proven to be an expat favourite. Leaning heavily on its attractive cost of living and ease of settling in – owing to friendly locals and the widespread use of English – Malaysia notched an impressive Top 10 ranking in the worldwide 2023 Expat Insider survey from InterNations.
InterNations, the world's largest expat community boasting over 4.8 million members, recently unveiled the findings of its highly anticipated Expat Insider survey. Now in its 10th year, this comprehensive survey offers invaluable insights into the lives of expatriates across 53 destination countries. With a staggering participant count of over 12,000, Expat Insider delves into the expat experience, covering five key indices: Quality of Life, Ease of Settling In, Working Abroad, Personal Finance, and the Expat Essentials Index, which encompasses housing, administration, language, and digital life. Notably, the leading expat destinations are varied – and located around the world, from the Americas to Europe to Asia. Here are the Top 10 countries for expats this year, with expanded notes for the three ASEAN countries appearing in the list.
1 | Mexico
Leading the pack once again is Mexico, a perennial favourite among expats. With its consistent top-tier performance since the survey's inception in 2014, Mexico has solidified its status as a preferred destination. Expats find solace in the country's welcoming atmosphere, with an impressive 91% acknowledging the friendliness of locals, surpassing the global average by a significant margin. Making friends is a breeze, as three out of four expats declare it easy to forge local connections. Mexico's strong cultural appeal and a deep-rooted sense of community contribute to its remarkable 80% overall satisfaction rating among expats.
2 | Spain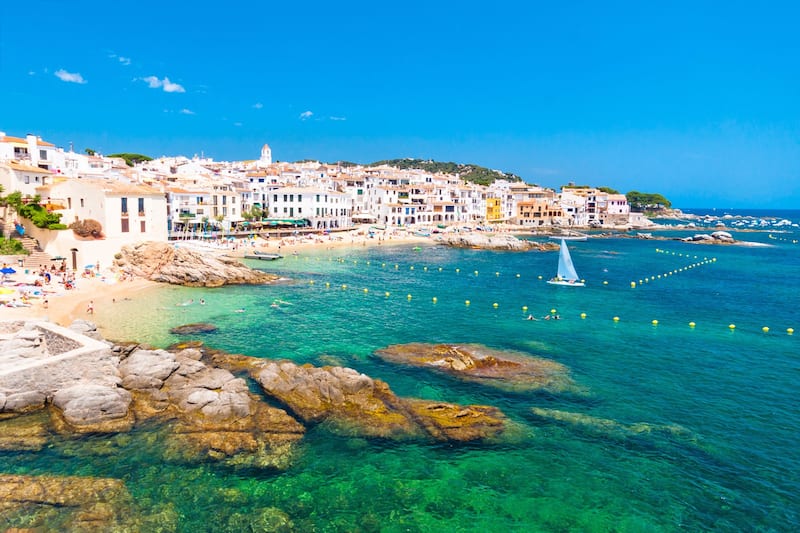 Spain, another beloved destination, clinches a well-deserved spot in the top ranks. The country's enviable Quality of Life Index performance is a testament to its appeal. Expats revel in Spain's vibrant leisure options, with a staggering 88% expressing contentment with the culture and nightlife. When it comes to settling in, Spain emerges as a warm and inviting place. Four out of five expats feel right at home, surpassing the global average by a remarkable 18 percentage points. While the working environment poses some challenges, including limited job prospects, Spain's overall allure remains intact.
3 | Panama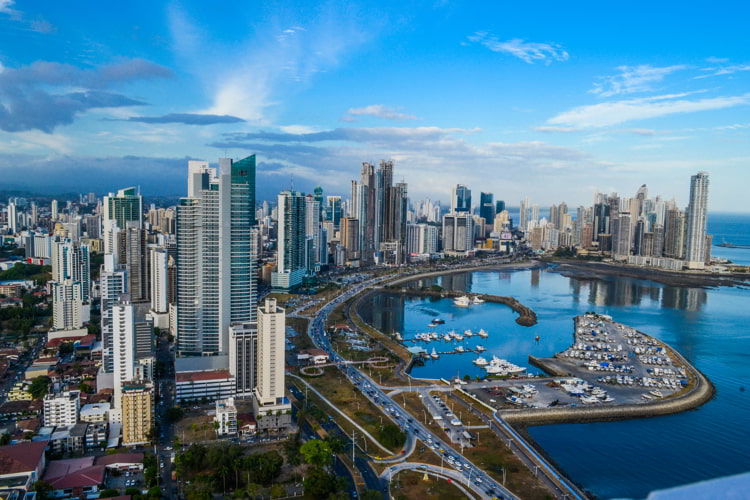 The emerging expat hotspot of Panama secures a commendable third position in the Expat Insider 2023 survey. The ease with which expats integrate into Panamanian society is a notable highlight, with an impressive 82% finding it effortless to settle in and build a support network. The country's captivating cultural tapestry and friendly locals create a welcoming atmosphere, leaving expats feeling truly at home. Despite some middling performance in the Quality of Life and Working Abroad indices, Panama shines in the Personal Finance and Expat Essentials categories, ensuring a financially secure and comfortable expat experience.
4 | Malaysia
Malaysia, known for its affordability and rich cultural heritage, claims the fourth spot on the list, largely due to its affordable cost of living and widely spoken English. Expats are quick to laud the country's exceptional Personal Finance Index ranking, with a notable 69% expressing contentment with their financial situation.
Malaysia's thriving expat community is celebrated for its exceptional work-life balance and opportunities for career growth. While the country faces some significant challenges in terms of political stability, with personal safety and freedom of expression also noted as concerns, expats revel in Malaysia's diverse food scene and the abundance of leisure options it offers.
In the Quality of Life Index (ranked 29th), Malaysia gets mixed results. Expats are very satisfied with their opportunities to travel (3rd), as well as with the local culinary variety and dining options (7th). However, they struggle in terms of Safety & Security (46th): 26% find it challenging to openly express themselves and their opinions (vs. 15% globally), and 22% are unhappy with the political stability (vs. 13% globally). In the Ease of Settling In Index (15th), the Finding Friends Subcategory (10th) is a major highlight. Additionally, over three in four expats (77%) find it easy to get used to Malaysia's local culture (vs. 62% globally).
Expats are very happy with the Housing situation (2nd). The majority reports that it is both easy to find housing (79% happy vs. 49% globally) and to afford it (69% vs. 38% globally). What is more, they find it easy to live in Malaysia without speaking the local language (3rd). Overall, 82% of expats are happy with their life in Malaysia, compared to 72% globally.
5 | Taiwan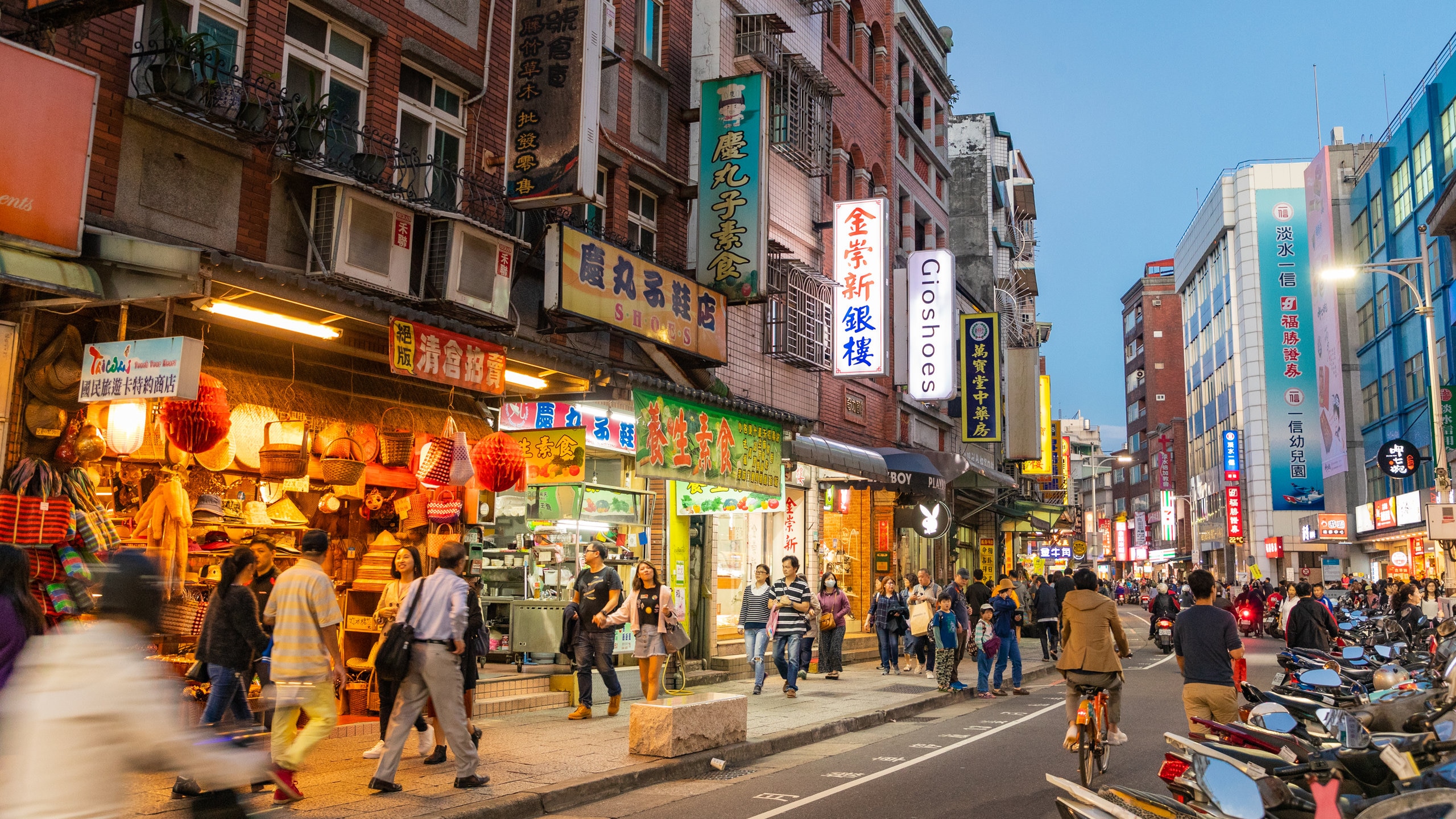 Taiwan, a rising star among expat destinations, secures a respectable fifth position this year. Renowned for its outstanding healthcare system, Taiwan has consistently ranked among the top destinations in this category since 2016. Expats are delighted by the accessibility and affordability of medical care, with an overwhelming 93% expressing satisfaction with its availability. Taiwan's excellence extends beyond healthcare, as it boasts an impressive work-life balance, attractive job prospects, and an overall sense of safety and security.
6 | Thailand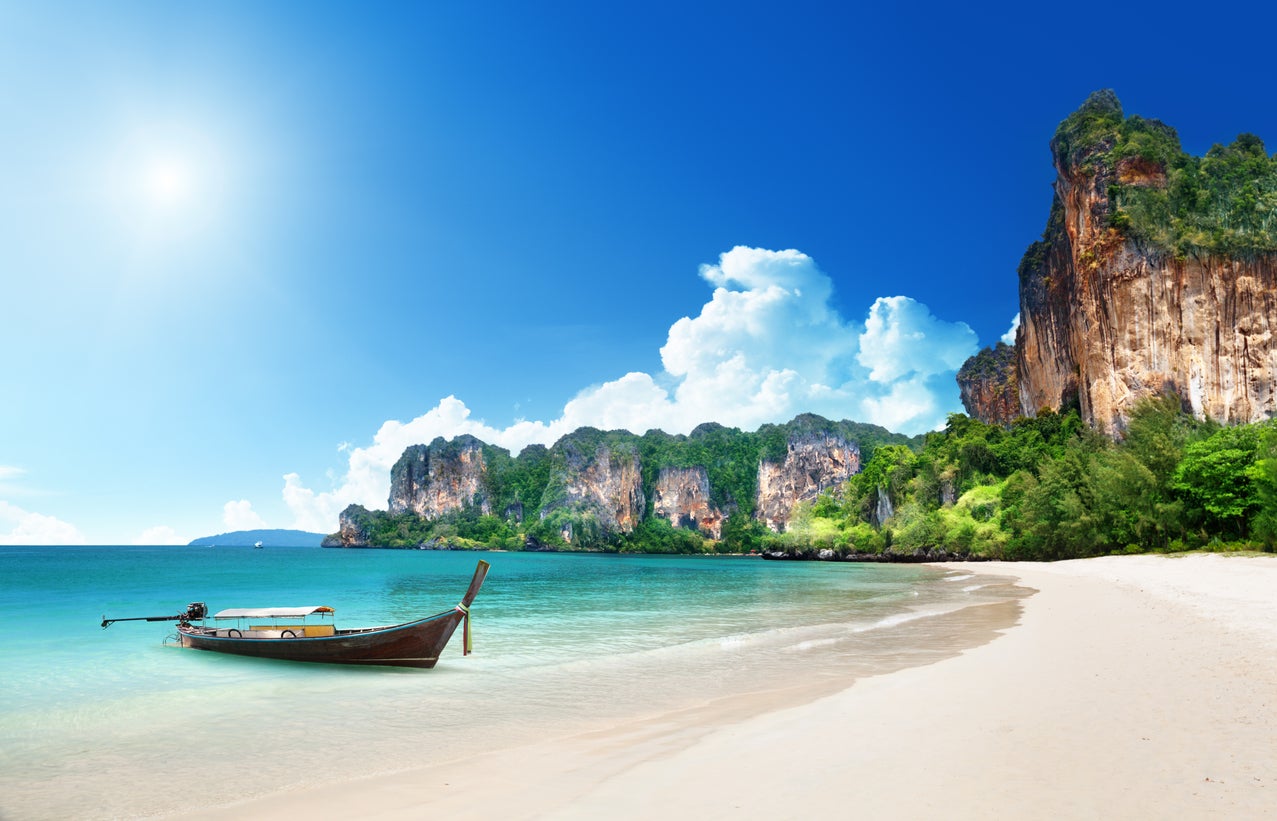 Just to Malaysia's north, Thailand, a perennial favourite among expats seeking a vibrant and cost-effective destination, takes the sixth spot. Boasting an affordable cost of living, expats revel in Thailand's financial perks, with a strong majority of respondents expressing contentment with their disposable household income. The country's leisure options, renowned cuisine, and vibrant culture contribute to a fulfilling expat experience. However, concerns over air quality and political stability persist, tempering its overall ranking.
An impressive 86% of expats say that their disposable household income is enough or more than enough for a comfortable life in Thailand (vs. 73% globally). So, it is hardly a surprise that the country ranks 4th in the Personal Finance Index. Affordability also crops up in the Expat Essentials Index: 76% say that housing is affordable, double the global average (38%).
Ranking 7th for its leisure options, Thailand is a great destination for expats who value their free time. The country impresses them with both its culinary variety and dining options (3rd) as well as its culture and nightlife (7th). But the Environment & Climate (48th) pose some concerns. Only 35% of the survey respondents are happy with the air quality in Thailand (vs. 66% globally), and 43% believe the government does not support policies to protect the environment, compared to 17% worldwide. Another 28% are worried about the country's political stability (vs. 13% globally).
On the positive side, Thailand secures 1st place in the Housing Subcategory: expats describe accommodation as both easy to find (4th) and to afford (1st). Overall, 86% of expats are happy with their life in Thailand, compared to 72% globally.
7 | Costa Rica
Renowned for its natural beauty and warm hospitality, Costa Rica secures the seventh position in the Expat Insider survey. Expats are enamoured with the ease of settling in and the abundance of opportunities to form personal connections. Over four in five expats feel at home in this welcoming nation. While the job market poses some challenges, expats revel in Costa Rica's friendly atmosphere and tight-knit expat community.
8 | The Philippines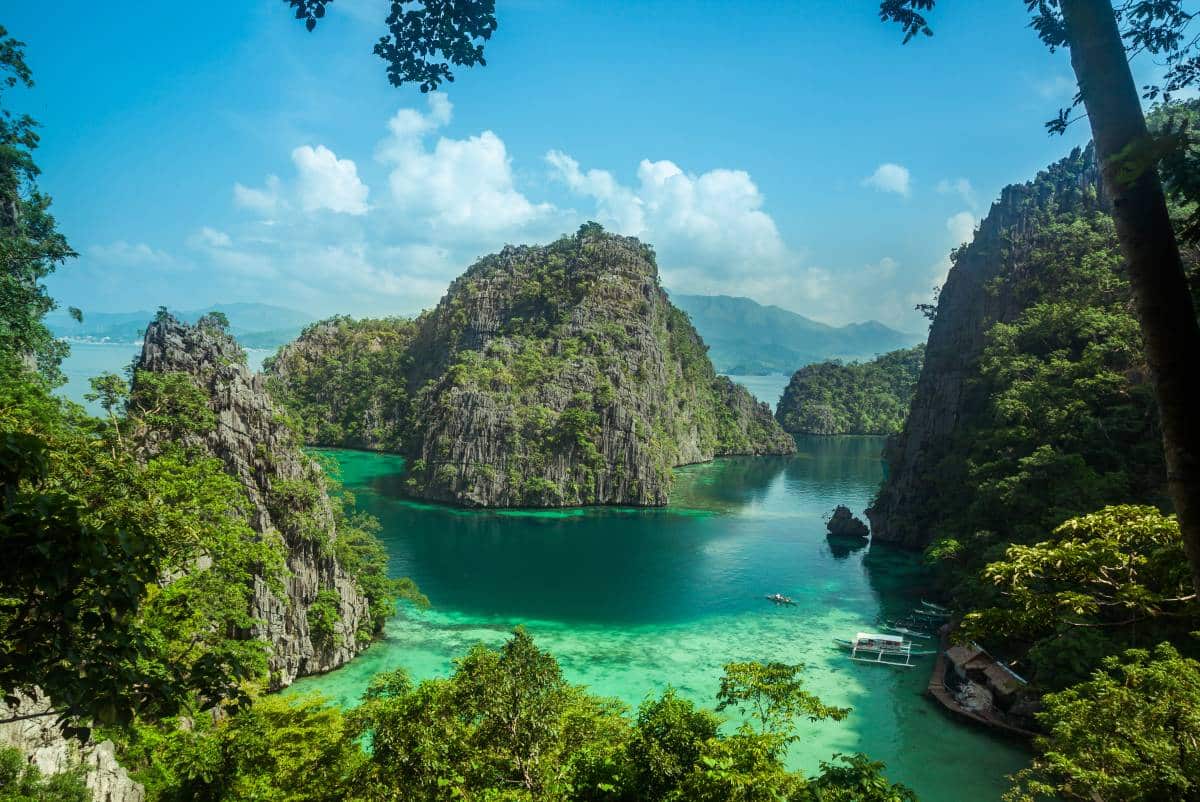 The Philippines, a Southeast Asian gem, ranks eighth among expat destinations. Boasting a strong performance in the Personal Finance Index, the Philippines entices expats with its affordable cost of living and financial stability. Despite some drawbacks in terms of quality of life and job opportunities, expats find solace in the warm and welcoming nature of the locals, forging strong personal connections and enjoying a fulfilling expat experience.
The country excels in the Personal Finance Index (3rd), ranking 5th for cost of living. Expats also say that their disposable household income is enough for a comfortable life (2nd), and 75% are happy with their financial situation (vs. 58% globally).
Unsurprising to those familiar with the friendliness of Filipinos, the country performs equally well in the Ease of Settling In Index (3rd), be it in terms of Local Friendliness (3rd), Finding Friends (5th), or Culture & Welcome (3rd). Expats feel at home (79% happy vs. 62% globally) and welcome (88% vs. 67% globally) there. The Quality of Life Index (48th) is by far the Philippines' weakest point, especially the Environment & Climate (46th), Leisure Options (49th), and Healthcare (47th) Subcategories.
9 | Bahrain
The small yet vibrant Gulf nation of Bahrain secures the ninth spot in the Expat Insider survey. Expats praise Bahrain's expat-friendly environment, with seamless administrative processes and efficient services. While affordability poses some challenges, expats appreciate the ease of finding housing and the country's overall welcoming atmosphere. The working environment presents mixed results, but expats commend the sense of community and social opportunities available in Bahrain.
10 | Portugal
Portugal, a charming European destination, rounds out the Top 10 in the Expat Insider 2023 survey. With its welcoming culture and friendly locals, expats quickly feel at home in this captivating country. Portugal's ability to provide a seamless settling-in experience is highlighted by an impressive 80% satisfaction rate among expats. The country's exceptional quality of life, including favourable climate and air quality, further adds to its allure.
ABOUT THE SURVEY
The Expat Insider 2023 survey, a monumental undertaking, draws from the experiences of over 12,000 expats representing 171 nationalities across 172 countries or territories. These expats provide valuable insights into various aspects of expat life, including their satisfaction with the quality of life, ease of settling in, working conditions, personal finance, and essential expat factors. Participants were asked to rate up to 56 different aspects of life abroad on a scale of one to seven. The process emphasized the respondents' personal satisfaction with these factors, considering both emotional topics and more factual aspects with equal weight. The survey's comprehensive analysis enables a holistic understanding of the expat experience, shedding light on the best destinations for a fulfilling life abroad.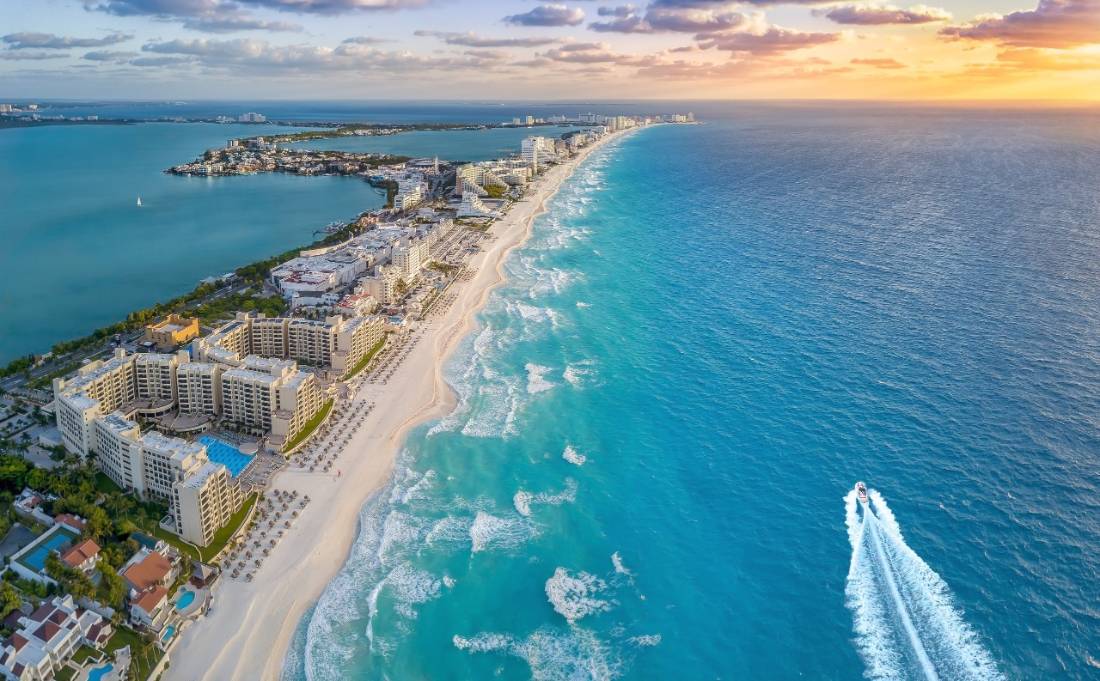 InterNations, the driving force behind the Expat Insider survey, continues to empower expatriates worldwide by providing a platform for networking, support, and valuable information. As the expat community grows, InterNations remains committed to understanding the evolving needs and experiences of expats, facilitating their integration into new cultures, and fostering a sense of belonging wherever they may roam. To learn more about the survey and InterNations, please visit internations.org. (Kindly note that ExpatGO.com is not affiliated in any way with the Expat Insider survey.)
---
"ExpatGo welcomes and encourages comments, input, and divergent opinions. However, we kindly request that you use suitable language in your comments, and refrain from any sort of personal attack, hate speech, or disparaging rhetoric. Comments not in line with this are subject to removal from the site. "
Comments