In the heart of George Town's hustle and bustle, yet seemingly far away from it all, the Temple of Fine Arts is a place that's ripe for exploration, affording visitors a memorable journey of dance, music, culture, and wholesome food.
Sited along Babington Avenue, the Temple of Fine Arts occupies the centre lot along a stretch of houses. The well-landscaped botany with colourful flowers and homey layout usher in a sense of calmness. My receptive mind caught up with all the familiar details that communicate serenity and relaxation.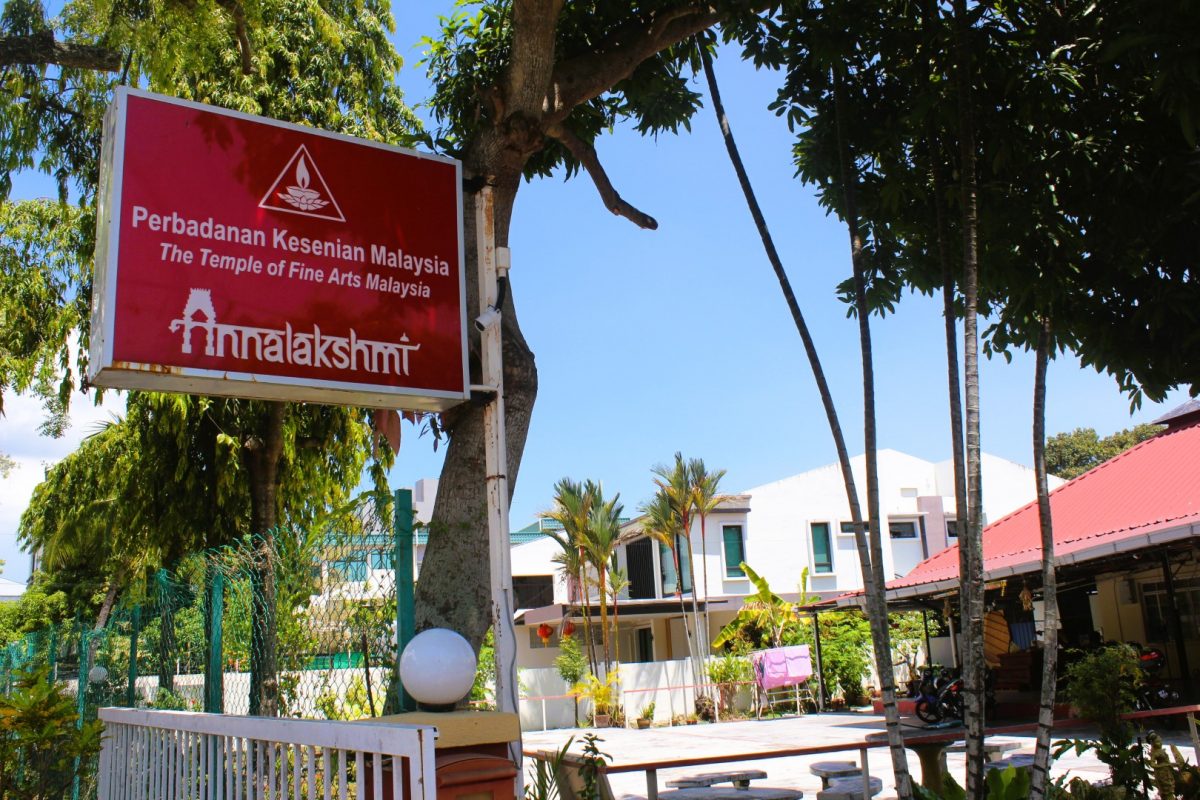 But then – Chik! Chik! Chik! – a mellifluous sound from the dance hall soon caught my attention. It came from ghungroo, a traditional anklet worn by Indian dancers. Unknotting myself from the garden's scenic appeal, I pursued the classical trail. Gracing the ankles of the performers, the small metallic bells strung together on a cloth create a collective rhythm as their feet thump on the ground. My second impression inspired a longing to understand deeper, to see beyond the surface.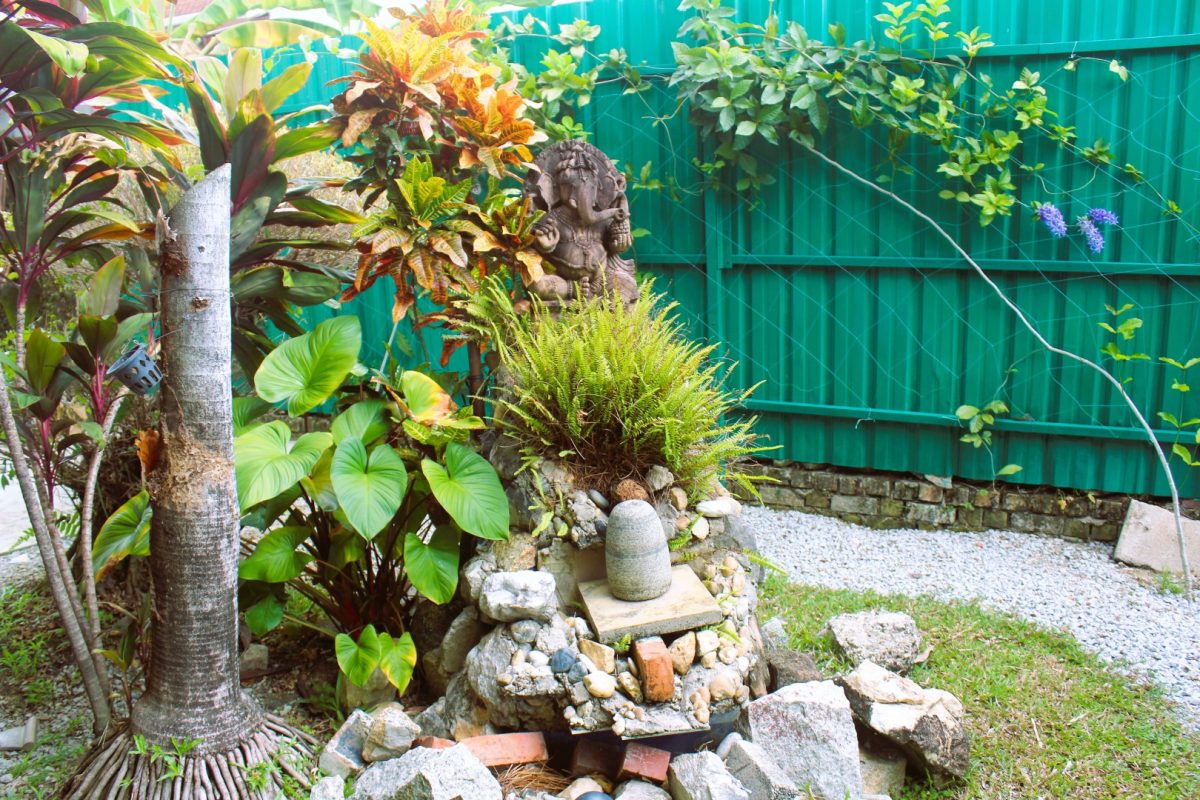 The Temple of Fine Arts (TFA) is the brainchild of Swami Shantanand Saraswathi, whose aim was to help youth rediscover the cultural, artistic, and spiritual wealth of their forefathers. He believed that music and dance were essential to the holistic development of a child. Within 20 years, TFA spread its wings across Malaysia, Singapore, India, and even Perth, Australia. Joining hands with volunteers and professionals, what first started as passing down arts and culture to the next generation, also unfolded into community service. From sponsoring underprivileged students to offering medical assistance through Clinic Derma Shivasahta, they have an eye on society.
The cadence of life feels slower here, and people have the time and inclination to start conversations about what makes TFA what it is. Lush gardens adorned with various plants and sculptures are an instant attraction. The walkway leading to Annalakshmi may be short, but tempts you to pace back and forth, admiring the little details that make up the stretch of greenery.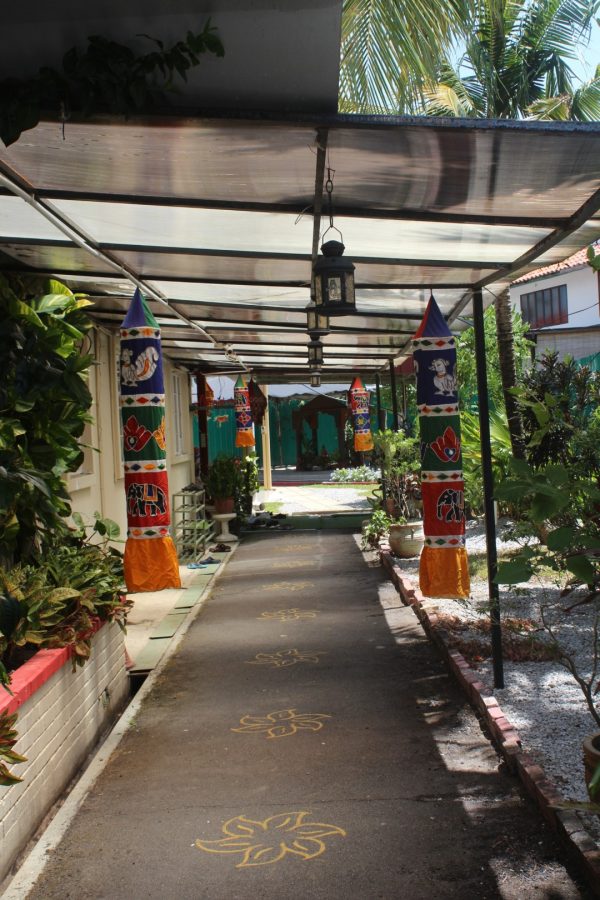 CLASSICAL BEATS AND DANCES
Could be my curiosity but surely my excitement got Ms Seethalakshmi to approve my quick peek inside her Odissi Class. "This is the only school offering Odissi dance in Northern Malaysia," shared the master, nonchalantly. With traditional music playing in the background, she returned to her position between her students and a wall-stretched mirror. When not teaching steps and expressions of the Orissa-origin dance, she holds onto Thattu Kazhi and Thattu Palagai, classical instruments that direct the angas (six body parts) of the dancers. Each time the wooden stick hits the board, the students simultaneously move their hands, head, waist, flanks, chest, and feet.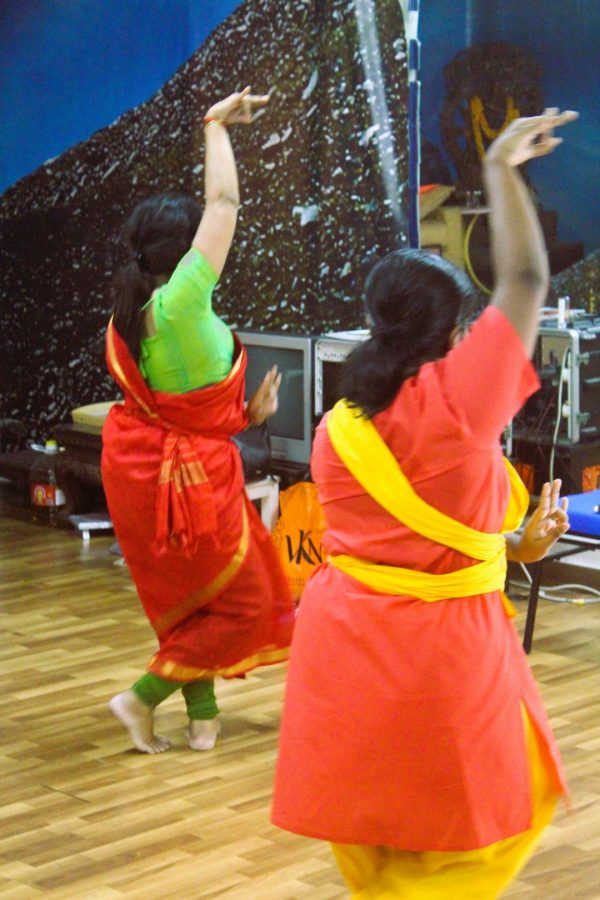 The minutes ticked by, and the Odissi steps got elaborate, culminating in expressive eyes and eyebrows. I admired the students' tenacity in replicating the teacher's movements. These intricate steps can easily overwhelm a person and manifest as uncertainties during performances, but the level of synchronization is achieved through regular and relentless practice. I also wished to witness Bharatanatyam, another classical South Indian dance, but will save that for another day. "Not just young ones, but many international school students and working adults come after their occupied hours," said Ms Seethalakshmi when asked about the different age learners.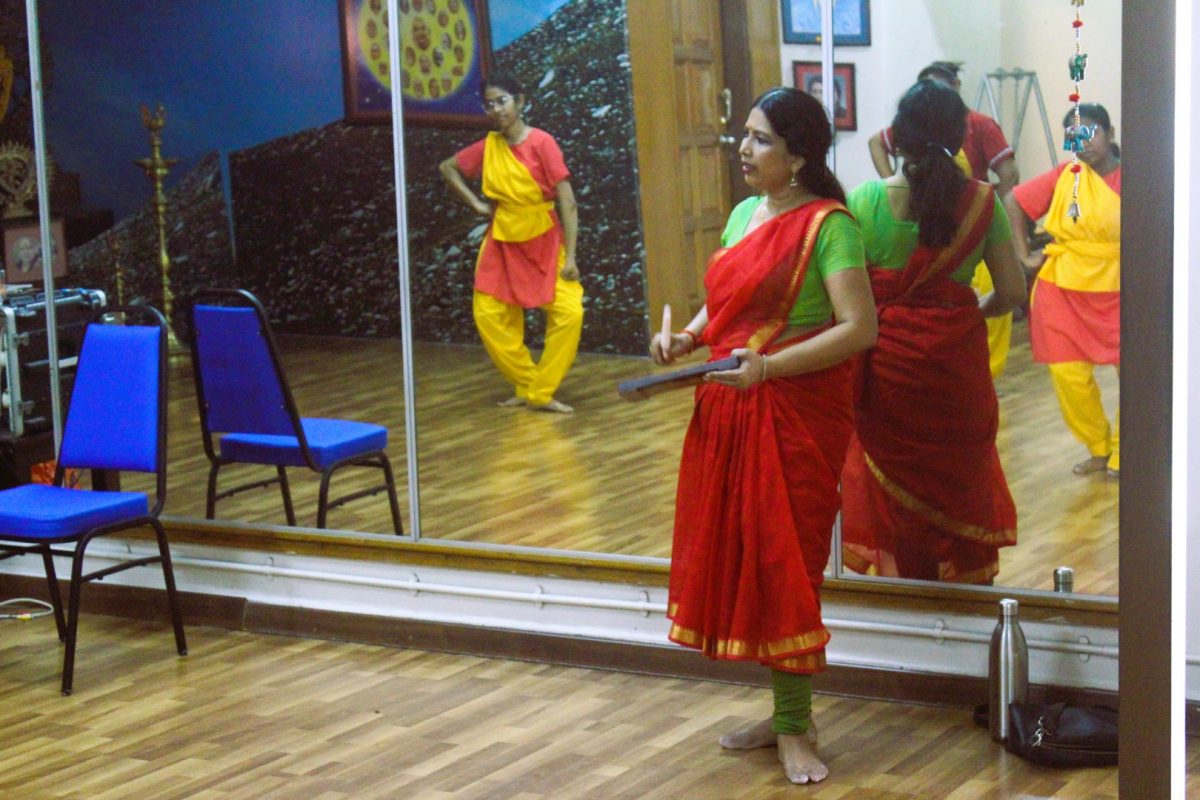 While explaining that music and dance correlate with our senses, she directed me to a room filled with musical instruments. There were Mridangam, Veena, Sitar, Tabla, and even a violin, each ready to be used for their respective classes. Looking at more props, costumes and photographs of earlier occasions, I could see the sheer work behind every performance.
Each musical instrument has its own unique built, playing methods and chronology. Having seen Veena, a plucked string instrument, I got a closer look and was immediately disabused of any notions of traditional instruments being less complicated.
SYLLABUS FROM THE PAST
"Many people have dreams to succeed in music and dance, and TFA is a place to make it a reality, without a second thought," explained the Odissi master when asked about the wealth of knowledge. TFA is a school with its own syllabus, which includes Natya Sastra, a 2,000-year-old literature that is regarded as the world's largest and most extensive theatrical and dance text. Its significance to classical Indian dance styles also connects to dramas, depicting emotions that narrate an entire performance.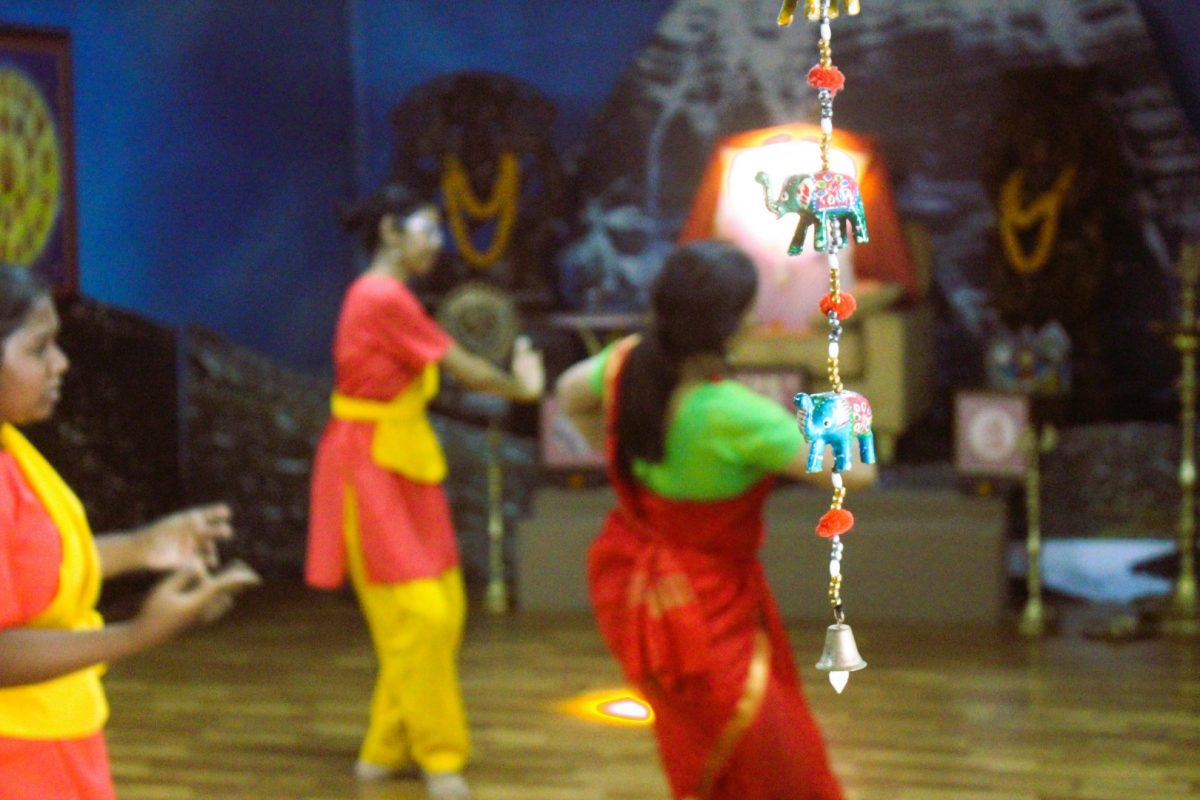 In this time-honoured text, it defines 13 head positions, 36 eye positions, nine neck positions, 37 hand positions, and 10 body positions. Exams are conducted for students to graduate from this classical school. Nevertheless, children between the ages of 4 and 6 can sign up for Bala Vihar, which introduces the fundamentals of dance, music, rhythm, storytelling, drama, yoga, and Indian culture.
Teachers come from as far as India to ensure that the best they have learnt is passed down to future teachers. Just observing a single Odissi class gave me an insight into the layers that are often overlooked. If I had the chance, I would have peeked into other dance, music and even the Carnatic vocal class.
THE ALLURE OF ANNALAKSHMI
Food and environment are part of our comfort consciousness, and both need to complement one another. Annalakshmi, TFA's in-house restaurant, seems to have found the way, authentically. Fringed by a stretch of garden with traditional sculptures and hanging plants, the semi-open dining space is a place to pamper your palate and peace.
The urge to signify the traditional essence extends to visual treats, in the form of vivid paintings and artworks, complementing the acoustic music. The diverse crowd of races and nationalities is a telltale sign of a good atmosphere. Spending some time in the garden was refreshing, particularly when the chipping birds were outdoing the tuneful sounds of wind chime bells.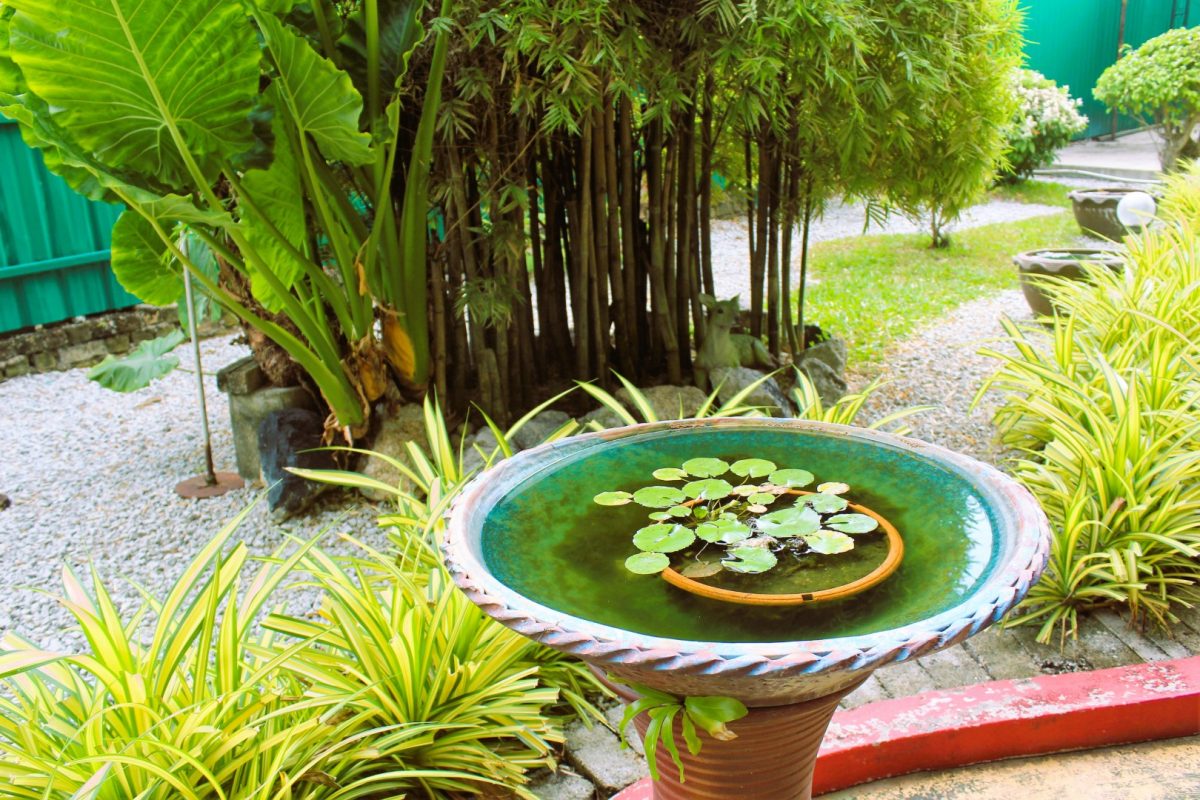 The exclusively vegetarian restaurant is known for its buffet lunch, which is available on Friday, Saturday and Sunday. Visiting on a weekend, I got a chance to try out the hearty spread. From starter to dessert, I graced up every space on the plate in one go – curry leaf rice, spicy potato, lentil gravy, nut-based tofu sambal, and onion pakora – disregarding the fact I could still refill them later.
The homemade masala and curry leaf powders lend a subtle flavour, adding some depth without overpowering the ingredients. While rich colours were the first to impress, I was surprised by how the variation of textures came through. I have also bookmarked my next visit for a Friday because it is the day that rotates regional menus such as Kerala, Punjab, and Maharashtra.
"Home-cooked food – it's perhaps the common word we hear from all diners," says Ms Vasanthi Puru when asked about feedback. The amiable 'Person in Charge' also revealed the popularity of the à la carte meals, comprising Indian delicacies and local favourites. Think of pasembur, paal appam (rice and coconut milk pancakes), mee rebus, oat-based burgers, mango lassi, and fresh cow milk coffee.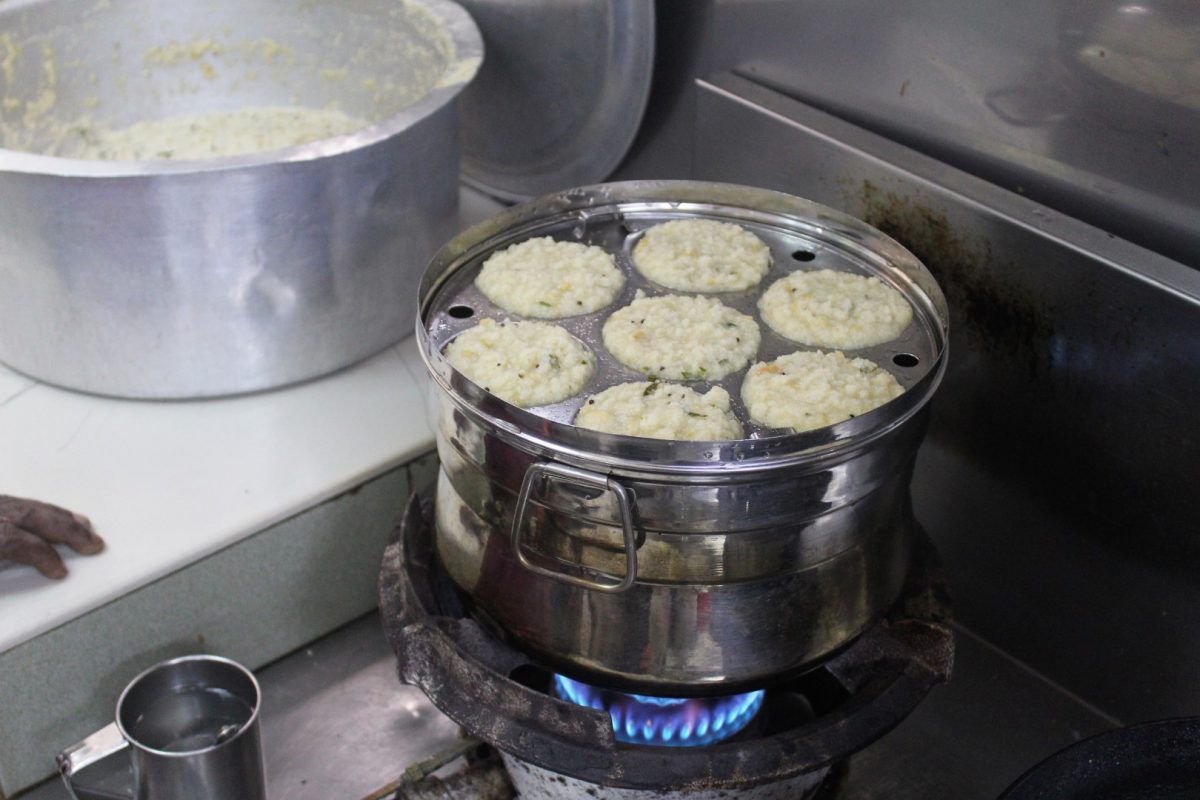 Not forgetting their best-selling, spherical sweet called laddu, which has that melt-in-your-mouth texture. The kitchen is run largely by volunteers, and it was exciting to watch samosas freshly dropped into hot oil and ragi idli (Finger Millet cakes) coming off steamers. Conversations in the kitchen also loomed about expecting visitors from China and Taiwan soon, spurring the proliferation that food unites people. Despite the laborious work., they have been maintaining wallet-friendly prices, an act honouring the name of the establishment – Annam stands for food and Lakshmi is the deity of prosperity.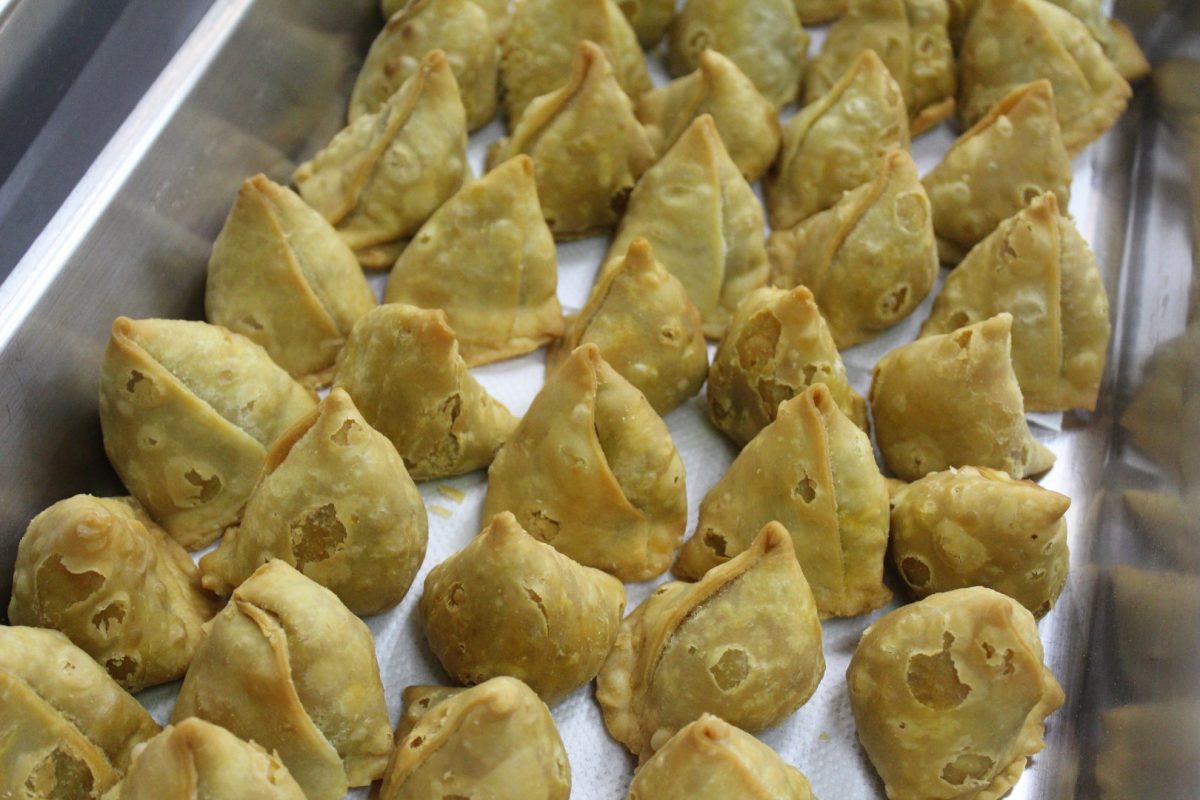 MERRYMAKING ANNUAL FESTIVALS
In parts of my conversations with Ms Vasanthi and Ms Seethalakshmi, both were setting the bar high for Navarathiri, as being the benchmark for the best experiences in TFA. During this nine-day annual festival, this place brims with colours and characters. Ancestral teachings have always anchored the concomitant student-teacher relationship, and this is the best time to witness it. There will be dance and musical performances where former students, students and teachers perform all together. And the final day sees a mini procession within TFA. "It would be a festival in the truest sense of the word," expressed Ms Vasanthi.
The balance between TFA's allure is more than a dichotomy between being an art lover and not. You get to appreciate various stances that build up a culture, driven by sheer passion from the people behind it. To me, the food was good, as were the performances and indeed the entire atmosphere, but it's the aim of TFA to preserve cultural wellbeing that earns the merit. Heading home, the sound of ghungroo kept lingering in my mind, but now it was rather more familiar and meaningful.
---
"ExpatGo welcomes and encourages comments, input, and divergent opinions. However, we kindly request that you use suitable language in your comments, and refrain from any sort of personal attack, hate speech, or disparaging rhetoric. Comments not in line with this are subject to removal from the site. "
Comments