A Chinese Coast Guard vessel fired a water cannon against a small Philippine supply ship operating within Manila's exclusive economic zone.
China's international image is under strain as a global uproar continues to mount following an unsettling incident in the South China Sea. In what has been characterised as a serious escalation of existing tensions, a Chinese Coast Guard ship fired a large water cannon against a much smaller Philippine vessel on Saturday, August 5. Experts suggest that this occurrence not only exacerbates an already tense situation, but could also expedite plans for collaborative patrols in the region by the United States and its allies.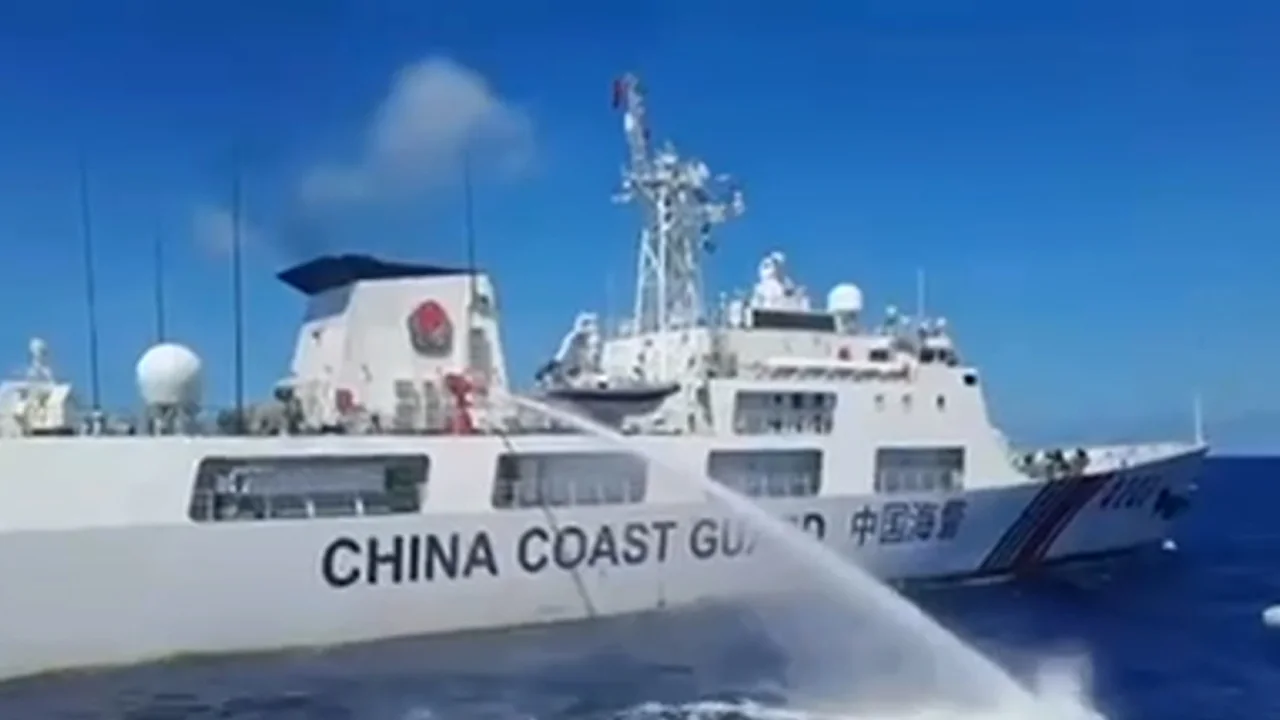 Captured on video from the Philippines' perspective, the formidable Chinese Coast Guard ship drenched a Philippine boat which was en route to deliver supplies to Philippine marines stationed on Second Thomas Shoal. This shoal lies within Manila's exclusive economic zone and is labelled as Renai Reef by China, which asserts its sovereignty over the area.
Startling images released by the Philippine Coast Guard revealed the Chinese vessel dangerously manoeuvring in close proximity to their own ships as they safeguarded the resupply operation.
The Philippine Coast Guard voiced a vehement protest, condemning the China Coast Guard's perilous manoeuvres and the unauthorised use of water cannons, which can seriously imperil a small ship at sea. This denunciation was conveyed through an official statement posted on the Philippine Coast Guard's Facebook account.
"The Philippine Coast Guard (PCG) strongly condemns the China Coast Guard's (CCG) dangerous manoeuvres and illegal use of water cannons against PCG vessels," the PCG wrote in a statement shared on its official Facebook account last weekend.
"As a low tide elevation, Ayungin shoal can neither be the subject of a sovereignty claim, nor is it capable of appropriation under international law," the National Task Force for the West Philippine Sea said in its statement.
Ayungin Shoal is part of the Philippines' exclusive economic zone.
A swift response from Manila's chief ally, the United States, echoed the PCG's condemnation of China's actions. Notably, this assertion also reiterated their commitment to the mutual defense treaty with the Philippines.
"The United States reaffirms an armed attack on Philippine public vessels, aircraft, and armed forces — including those of its Coast Guard in the South China Sea — would invoke U.S. mutual defense commitments under Article IV of the 1951 US Philippines Mutual Defense Treaty," U.S. State Department spokesperson Matthew Miller said in a statement.
Australia, Japan, and Germany swiftly aligned with the U.S. and the Philippines, denouncing China's actions as "dangerous" and "destabilizing." The Canadian Embassy in Manila expressed unequivocal condemnation, calling the Chinese Coast Guard's actions "dangerous and provocative."
The European Union also released a statement criticising China.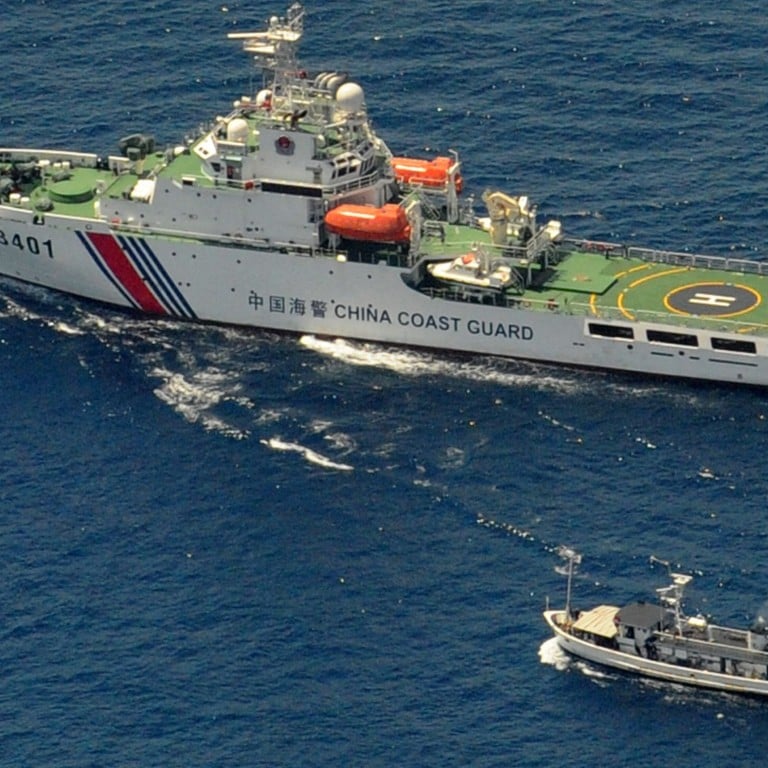 A SIMMERING CAULDRON
The South China Sea remains a hotbed of geopolitical tensions, with this incident adding yet another layer of complexity to the region's delicate balance.
Philippine President Ferdinand Marcos Jr. affirmed on Monday that his foreign affairs secretary had taken a diplomatic route to express their discontent. A formal complaint, accompanied by visual evidence depicting the incident, was presented to the Chinese ambassador in Manila.
"Our secretary of Foreign Affairs summoned Ambassador Huang (Xilian) today and gave him a note verbale including pictures and video about what happened and we are awaiting their reply," Mr Marcos told reporters.
Simultaneously, the Philippine Foreign Ministry and armed forces conducted a united press conference, issuing a strong condemnation against China's actions. Termed as a "dangerous and illegal practice," the deployment of water cannons was criticized for imperilling the safety of the Filipino crew. This act was deemed to be in contravention of both humanitarian principles and international law. The joint address underscored the gravity of the situation and the collective stance of the Philippine authorities against this perceived violation.
GEOGRAPHY AND BACKGROUND
The South China Sea has remained a persistent source of tension between Manila and Beijing for a considerable time.
Beijing insists on its "indisputable sovereignty" over nearly the entire expanse of the 1.3 million square mile (3.367 million sq km) South China Sea, encompassing the vast majority of the islands within it, despite their significant distance from the Chinese mainland.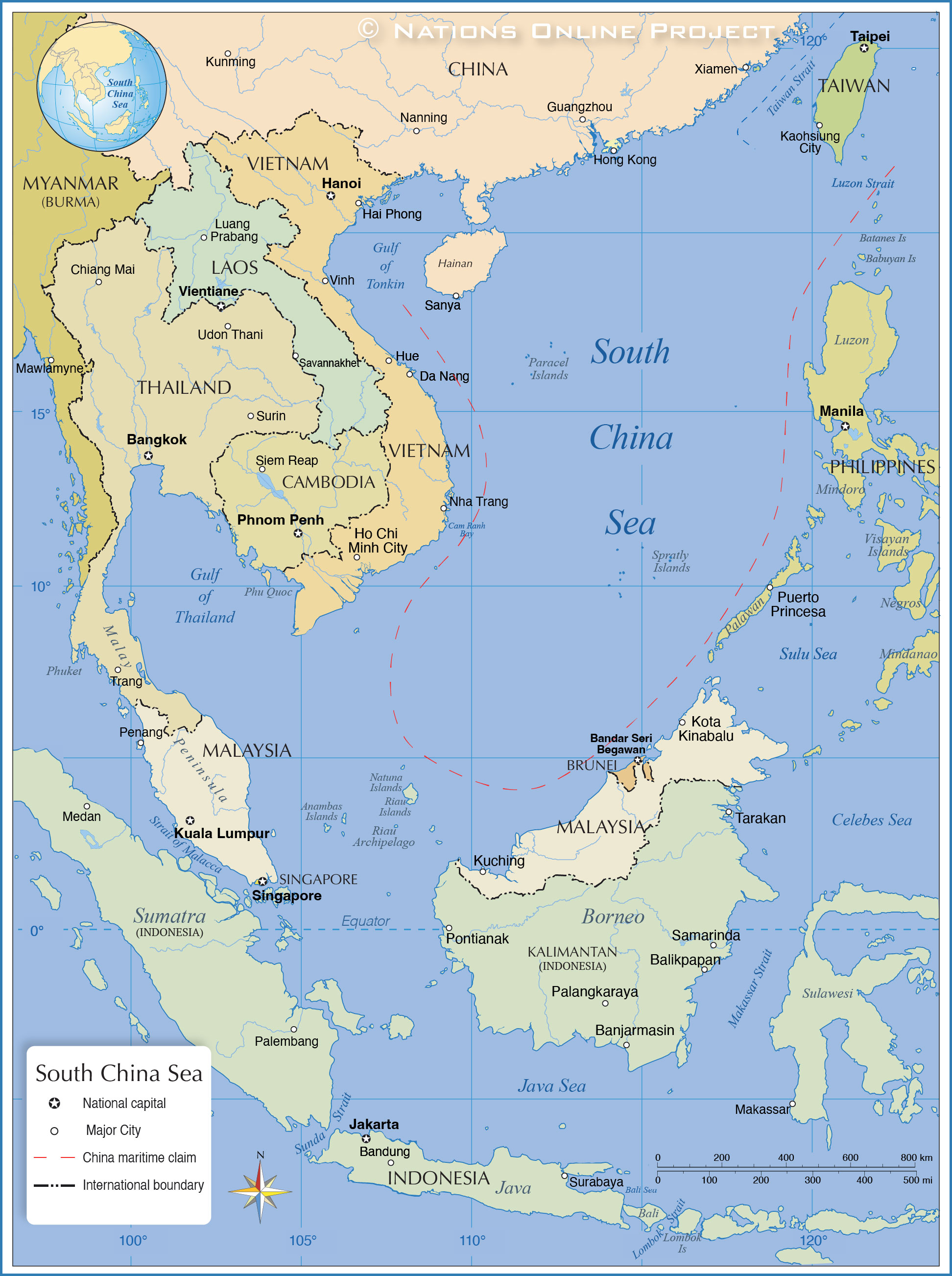 This self-proclaimed ambit also includes the Spratlys, which Beijing designates as the Nanshas – a cluster of 100 small islands and reefs. The Philippines, Malaysia, Brunei, and Taiwan also lay claim, in full or part, to this archipelago.
However, Manila terms the area as the West Philippine Sea. Back in 1999, a strategic move was made by grounding a navy transport ship, the BRP Sierra Madre, on Second Thomas Shoal, with Filipino marines aboard, an intentional act aimed at solidifying the nation's territorial claim.
This assertion is substantiated by the verdict of the international Permanent Court of Arbitration in The Hague, which ruled in 2016 that China lacks a legitimate basis to assert historical rights over the bulk of the South China Sea. Despite this ruling from an international court, Beijing has consistently ignored it.
The incident on Saturday has been perceived by analysts and Philippine leaders as a notable escalation in a series of confrontations between China and the Philippines this year. This escalation involves incidents such as a Chinese ship targeting a Philippine vessel with a laser in February and a sequence of close encounters, some verging on near collisions, as noted by analyst Collin Koh.
"This latest incident clearly marks an escalation," affirmed Koh, a research fellow at the S. Rajaratnam School of International Studies in Singapore.
Philippine Senator Alan Peter Cayetano emphasized the potentially destabilizing consequences of this intensifying situation. "I really believe we're entering the period of brinkmanship diplomacy," he conveyed to CNN Philippines.
Cayetano cautioned, "If something goes wrong, it can really cause instability in the region." Nevertheless, China doesn't appear to be yielding in its territorial assertions.
According to the statement published on its website, Gan Yu, spokesman for the China Coast Guard, asserted that "Two Filipino supply vessels and two coast guard vessels illegally intruded into the waters adjacent to Renai Reef in China's Nansha Islands." Gan restated China's territorial claims and reiterated its commitment to law enforcement activities within the region.
THE FALLOUT CONTINUES
In response to the situation, China's coast guard accused Manila of attempting to "permanently occupy" Chinese sovereign territory in a subsequent statement. It stated that water cannons were employed as a warning to avert collision after multiple prior warnings. The operation was characterized as "professional, restrained, and justifiable."
At a Philippine government press conference held on Monday, August 7, Jonathan Malaya, the National Security Council assistant director general, said Manila will continue to file diplomatic protests regardless of Beijing's reaction, simply because failing to do so may be construed by China and the international community as an abandonment of the Philippines' right to assert sovereignty.
"This government will not lose an inch of our territory," Malaya said.
Speaking from Singapore, Koh said Washington, as the Philippines' strongest ally, will need more than just words to deter Beijing.
The U.S. will "need to be seen to walk the talk and not give the impression that Beijing continues to coerce and escalate its actions without repercussions," he said.
Jeffrey Ordaniel, director of maritime security at the Pacific Forum and an assistant professor at Tokyo International University, agreed. "The Americans," he said, "have a choice to make. If U.S. responses continued to be limited to statements and perhaps military exercises, Beijing will continue to succeed in changing the status quo."
Blake Herzinger, meanwhile, a research fellow at the United States Studies Center in Australia, seemed to concur that more than words were needed, but placing the lion's share of the burden on the Philippine government. Herzinger called the international denunciation of Beijing encouraging, but said Manila needs to do more than simply line up support for its position.
"Diplomatic response will not stop this kind of maritime aggression, and so [the] Philippines is going to need to come up with a more holistic response to combine action with its diplomatic campaign," he said.
---
Reporting from CNN Philippines, South China Morning Post, and Manila Standard contributed to this article.
---
"ExpatGo welcomes and encourages comments, input, and divergent opinions. However, we kindly request that you use suitable language in your comments, and refrain from any sort of personal attack, hate speech, or disparaging rhetoric. Comments not in line with this are subject to removal from the site. "
Comments