Starting a fresh new business is a challenge that seldom goes smoothly, but for one young Malaysian entrepreneur, getting things smooth is the name of the game.
Entering the business realm of personal grooming for men, Jared Chuah's journey from being an international student in Melbourne to a returning young entrepreneur resettling in his home country of Malaysia saw the creation of Nateskin, a unique venture that not only addresses a 'pain point' need in the market, but often challenges some societal norms, too. Jared, the co-founder and Head of Growth at Nateskin, possesses a fusion of international exposure and homegrown roots. Kuala Lumpur bred him, while Melbourne matured him academically and professionally.
Armed with a degree in Accounting and Finance from the University of Melbourne, Jared delved into the competitive realm of Investment Banking. It was during this phase that his entrepreneurial spirit found a catalyst – an idea that would later blossom into Nateskin. We recently spoke with Jared and asked him about his experience, studying and working in Australia, then returning home to Malaysia to pursue an entrepreneurial goal.
AN UNLIKELY INSPIRATION
Jared's idea for Nateskin was actually catalysed by a somewhat unorthodox ad he saw in an airport, of all places – probably not where too many entrepreneurs get their inspiration. As he recalls, "I still vividly remember this cheeky laser hair removal ad at an airport in Australia that sparked the idea of taking manscaping pursuits more mainstream. However, Nateskin's approach is distinct. Our primary product is a trimmer and not a laser, so given that – and the sensitive areas where this would be used – we naturally prioritized safety and comfort in designing our trimmers, opting for ceramic blades instead of conventional stainless steel. This material ensures a sharp and precise cut while minimizing the risk of unwanted nicks and cuts."
The journey of entrepreneurship seldom lacks hurdles. Jared's resilient spirit became evident during the pandemic. Stationed in Australia with partner Rebecca, launching Nateskin in Malaysia seemed an insurmountable challenge. The closed international borders hindered crucial tasks like capturing product visuals and fulfilling orders. Nonetheless, their entrepreneurial spirit was unwavering. With strategic freelancers onboarded for photography, marketing, and fulfilment, they propelled Nateskin's inception and early growth.
But the beginning was a roller coaster; an initial surge in sales led Jared to quit his day job prematurely. A subsequent plunge in sales forced a pivotal decision for Jaren and Rebecca, who were running very low on cash – abandon Nateskin or fully commit. They chose the latter, returning from Australia to Malaysia in 2022, channelling their energy into making Nateskin a reality.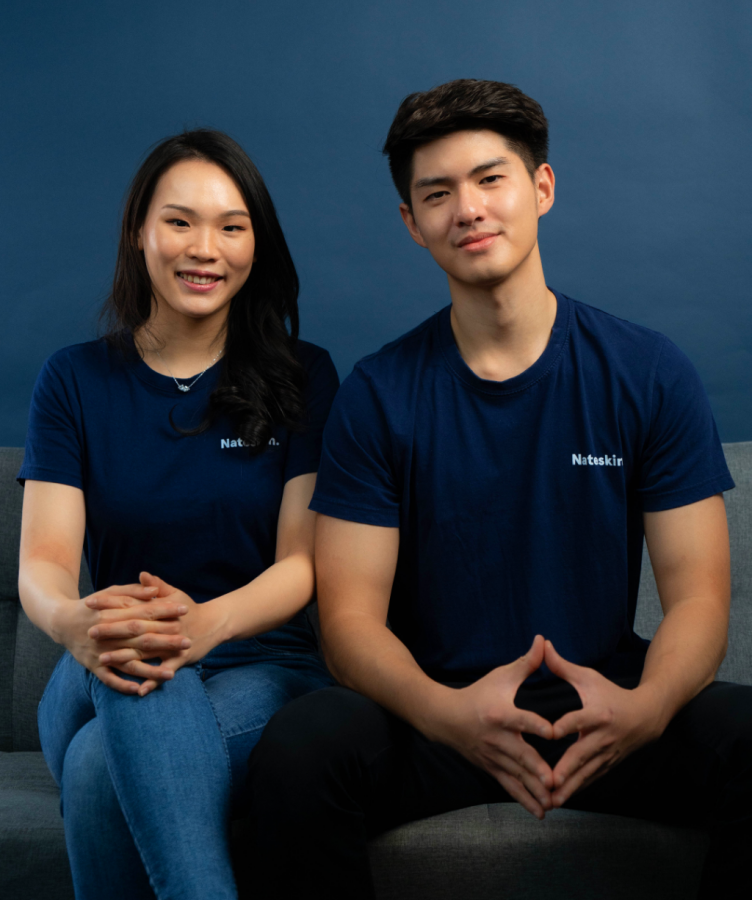 BACK HOME AGAIN: MANSCAPING IN MALAYSIA
After returning to and resettling in Malaysia – in the end stages of the pandemic, no less – Jared and Rebecca embraced an unconventional approach, participating in pop-up events and market stalls to connect directly with customers. "We effectively became pasar malam sellers," Jared reflects. "But those exhausting 12-hour days were a blessing in disguise. Through those tough early months, we gained valuable insights into consumer psychology, refining our copywriting, product packaging, and advertising." These efforts – and some clever online advertising – ultimately bore fruit, igniting sales growth, and enabling Nateskin's expansion.
Grooming conversations, especially those concerning body hair, often remain shrouded in silence among men. Malaysia's conservative backdrop adds another layer of complexity. Jared recognized the challenge and approached it with innovative strategies. Drawing inspiration from that humorous laser hair removal ad that sparked it all ("Make your PP look bigger with this PP laser" in case you're wondering), Nateskin's branding was infused with similar wit and authenticity from the start. From adverts to emails and packaging, every touchpoint aimed to etch an indelible memory in customers' minds.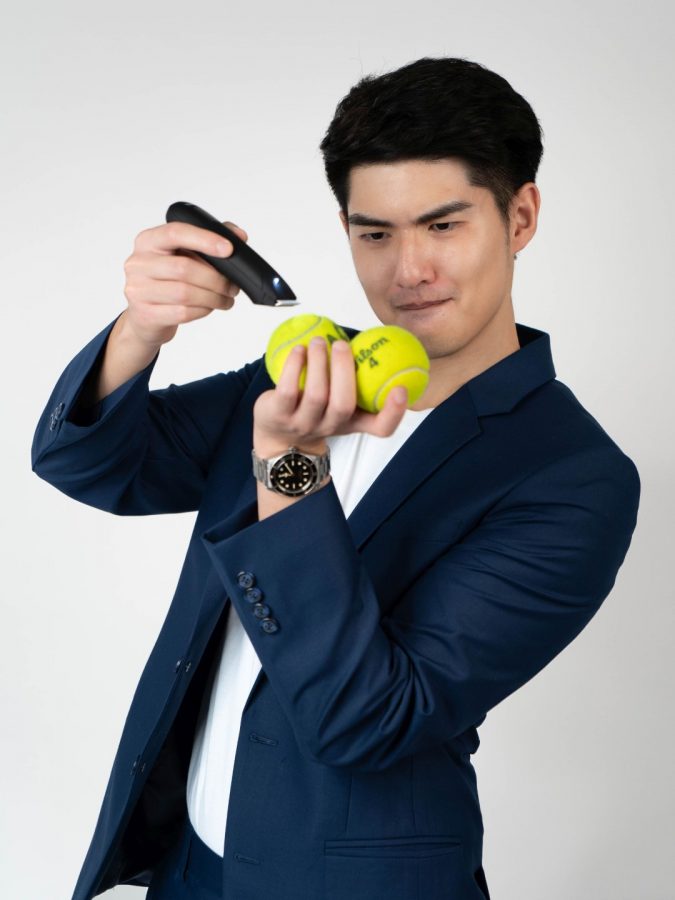 Jared explains, "Our mission is to empower men, enabling them to embrace self-care, build confidence, and own their day." Nateskin's vision transcends grooming; it aspires to challenge stereotypes, portraying personal grooming as essential for men, too. The uncharted path they've embarked on is not just about grooming, but about championing self-assurance, one trim at a time.
Jared's journey, from contemplating an idea sparked by a mischievous Aussie ad to establishing Nateskin as a pioneering brand, serves as a testament to the spirit of entrepreneurship and what's possible in Malaysia. It's a story of embracing challenges, adapting strategies, and redefining norms, all while keeping the Nateskin ethos alive – making men feel good in their skin, one confident step at a time.
OUR TAKE: NICE PAIR!
We tried out two of Nateskin's products: their new flagship 2.0 version of the original 'Bush Trimmer' – geared towards body hair, as you might have guessed – and the new travel-sized Face Shaver.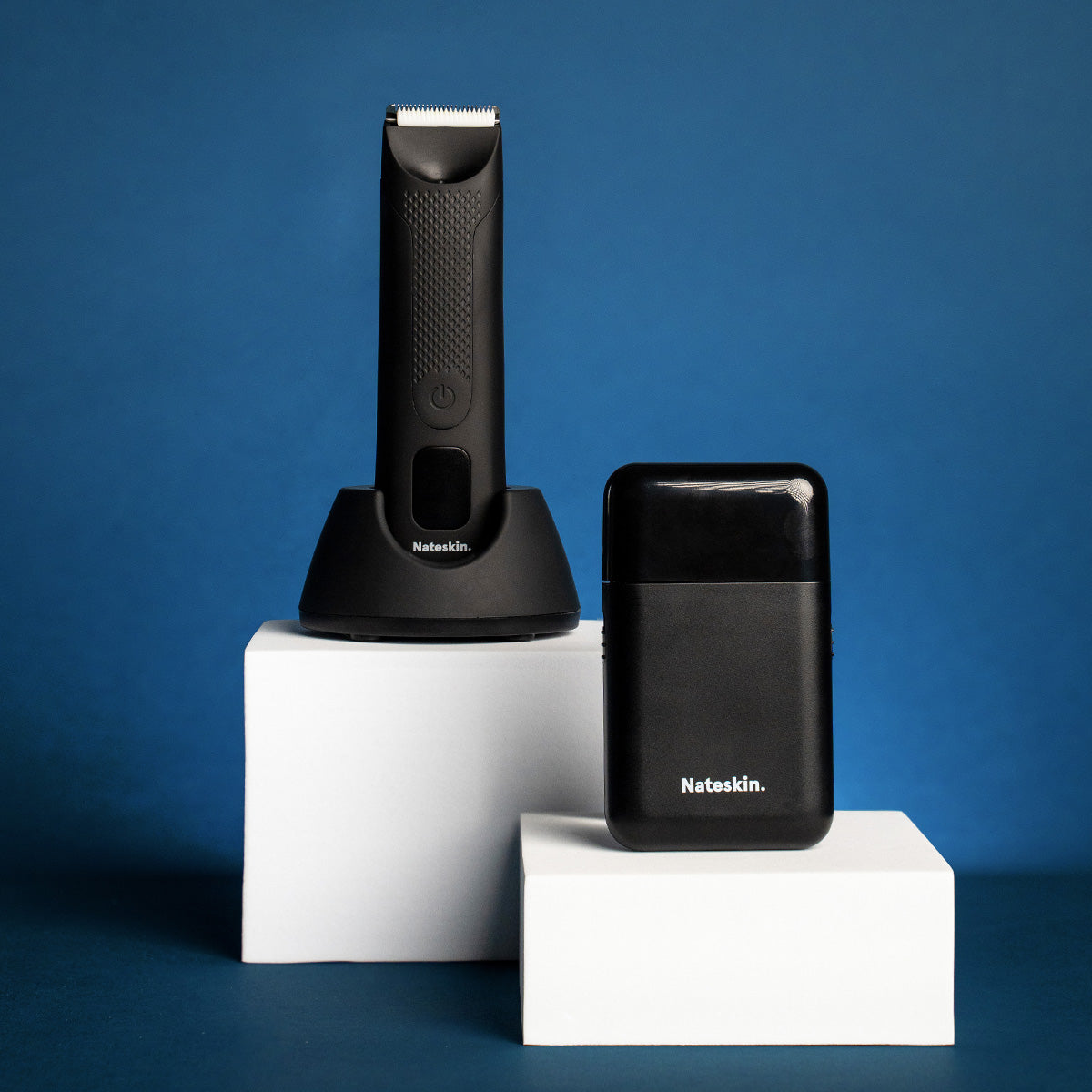 The trimmer exudes quality, and we think it's a nice evolutionary step up from the 1.0 version. It's a good size, has a nice 'grippy' feel, delivers plenty of power (the motor driving the blade hums along at 7000 rpm), and lasts a long time on a single charge. The stand charger runs on USB power, and a digital display lets you know how much juice is left. We especially liked the ceramic trimming blade and the bright LED to help you see… er, exactly where and what you're trimming. The trimmer is 100% waterproof, as well. There's nothing magic about the Nateskin trimmer – after all, clippers and trimmers have been around for many years. But this one is designed from scratch for one main purpose: helping men achieve better grooming – starting with the underarms and heading south. That's its goal and it does a fine job achieving it.
That said, there is a slight learning curve, and it's important for men to remember that the thoughtful design and ceramic blade minimizes nicks and cuts. That does not mean it eliminates all risk of them! You'll still need to take your time and exercise a little caution in those sensitive areas.
As for the shaver, it's about the size of a deck of playing cards – perhaps a little smaller. It has a single foil with a high-speed blade underneath, and this thing does a great job, especially for touch-ups. It's not waterproof, so this is for dry shaves only. There's also a handy flip-out trimmer on the back for tidying up sideburns and such.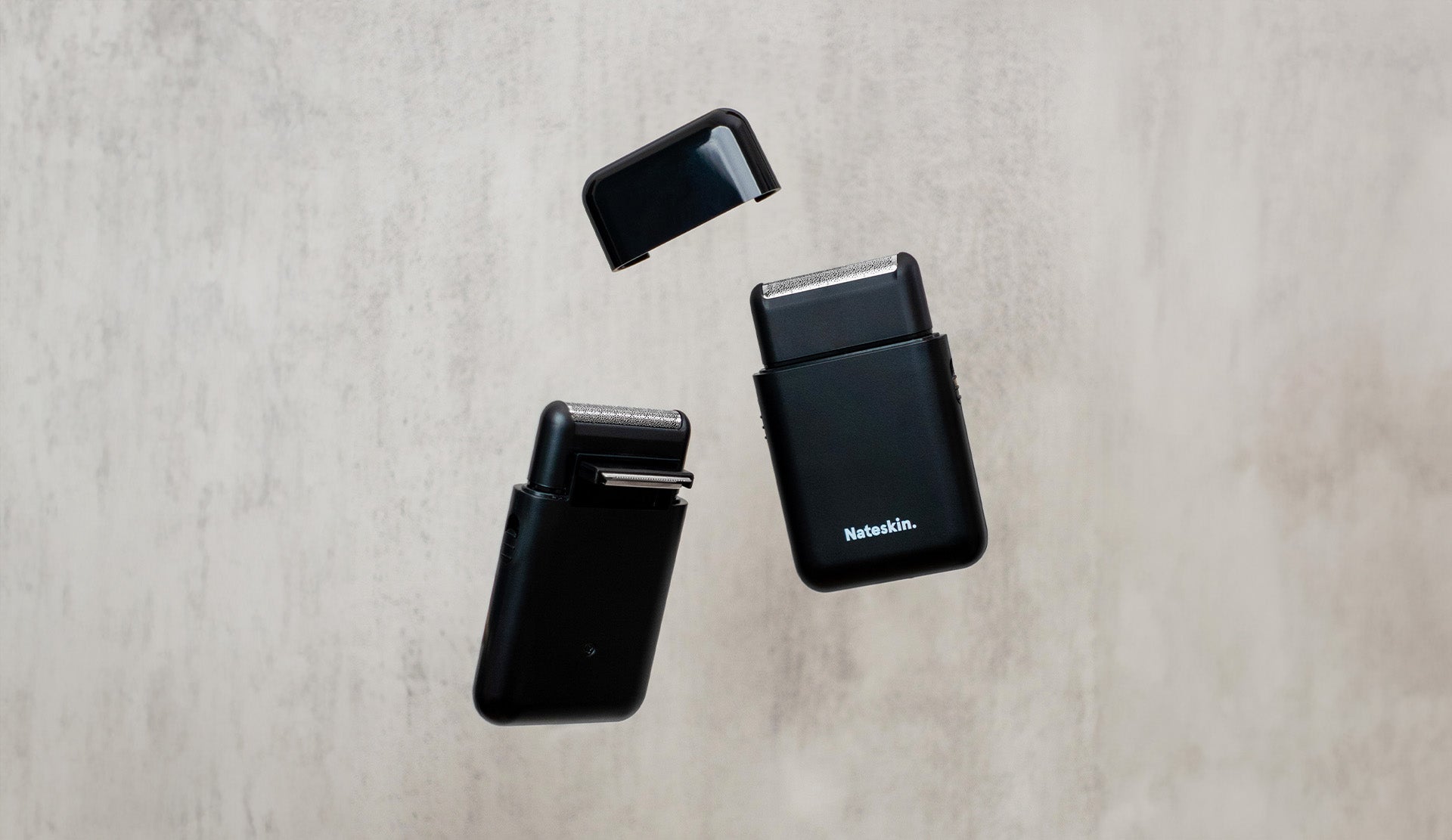 Like the trimmer, the shaver is rechargeable (via a USB-C port), making it a no-brainer for travel. Even on longer trips, there's no need to bring a dedicated charger along; your smartphone charging set-up works perfectly.
---
"ExpatGo welcomes and encourages comments, input, and divergent opinions. However, we kindly request that you use suitable language in your comments, and refrain from any sort of personal attack, hate speech, or disparaging rhetoric. Comments not in line with this are subject to removal from the site. "
Comments