Even on Koh Samui's most popular beaches, the crowds haven't yet reached the numbers they have at many other resort islands, making this beloved yet not over-visited Thai getaway a great place to relax while enjoying life's luxuries.
Thailand is the perfect beachside holiday destination for relaxing in luxurious resorts while savouring wonderful food and indulging in wellness therapies. The kingdom has many well-known seaside destinations, such as Phuket, the Phi Phi Islands, Krabi, and Hua Hin, each with its alluring charm.
Koh Samui's difference becomes apparent immediately your plane touches down on the island. While international flights into Koh Samui arrive from many parts of the region, the small but busy airport is quite low-key. However, this is intentional so that passengers are immediately immersed in the tropical setting as they alight onto the tarmac to be transferred in open-sided carts to the arrival hall.
Sadly, direct flights from Kuala Lumpur to Koh Samui on Bangkok Airways ceased a few years ago, but Koh Samui regulars live in the hope that they will be reinstated. On my last trip there a few months back, I had to fly to Phuket and then on to Koh Samui, with a good part of the day devoted to such an exercise. It's unfortunate, of course, as the island is quite nearby and ideally should be an easy flight from KL or Penang, but with Bangkok Airways owning the airport, it's not exactly an open market for competing flights.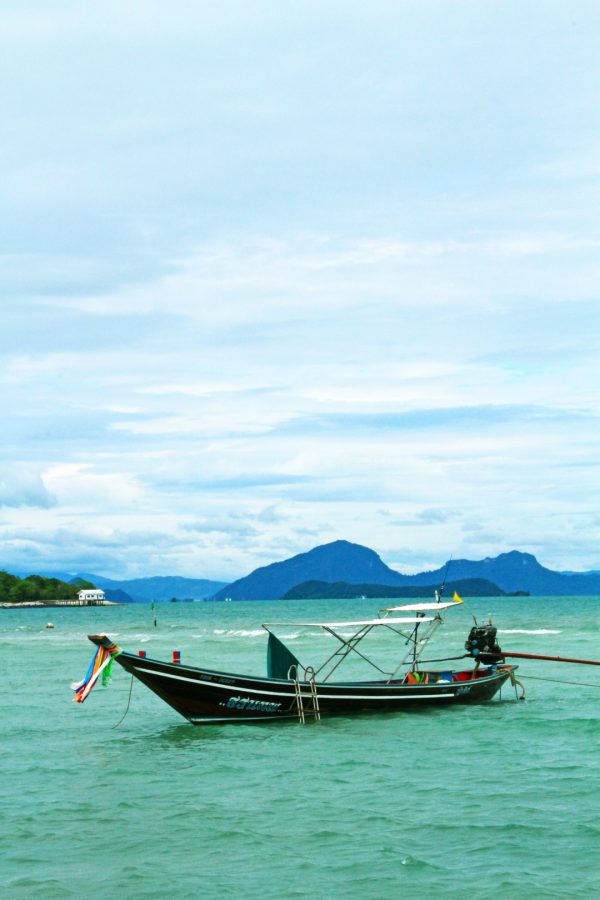 A DAY'S DRIVE
While Koh Samui is a relatively small island, covering just 250 sq km, it takes most of the day to circumnavigate it in a car while stopping to admire its main attractions. Towns, villages, and resort precincts grip the sandy fringes, especially along the northern and eastern coastlines. Colourful Buddhist temples are located all over Samui, with Big Buddha and Wat Plai Laem being the temples most tourists visit. Wat Kho Hua Jook, perched high above Chaweng Beach, is recommended for its panoramic views.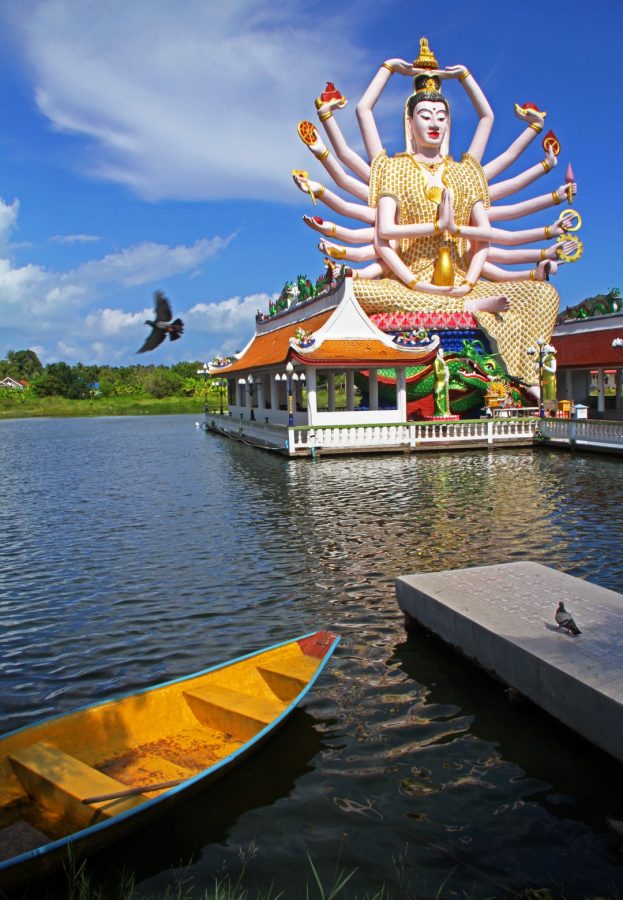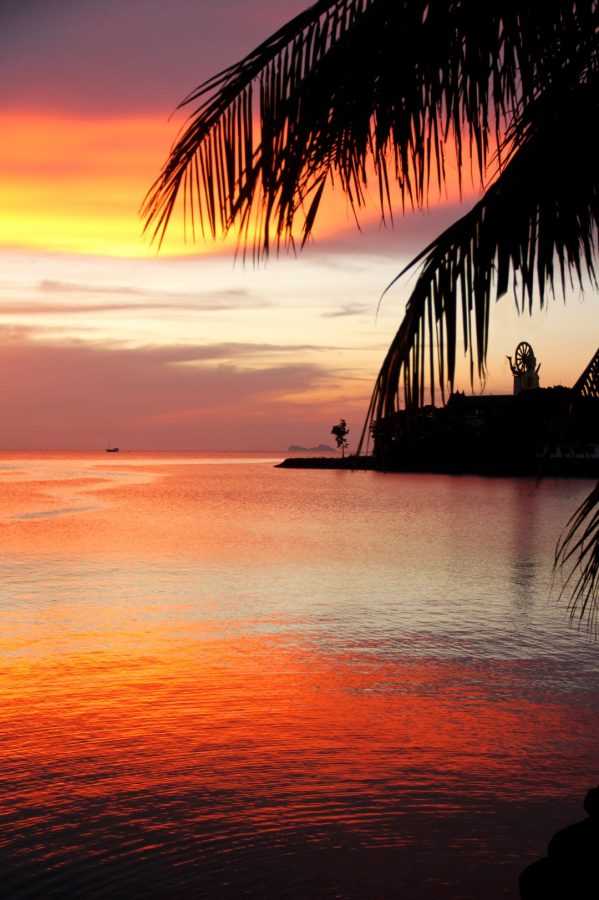 Watersports are popular, of course, with most resorts offering many passive and active activities. Flyboarding is all the rage in the waters off Samui, as participants are hooked up via a tube to the exhaust system of a jet ski to be propelled into the air and rocketed out of the water while trying to ride the water fountain.
Koh Samui offers activities around the island for those seeking respite from lazing about on the beach. For those who really want to do tourist activities, Samui offers many distractions, from elephant sanctuaries to golf and go-karting, while the forested interior has some picturesque waterfalls and jungle trekking opportunities.
These days, elephant sanctuaries are now carefully scrutinised by eco-warriors who question the operations of elephant riding activities. Without delving too deeply into this controversy, I can see some benefit in those outfits that set out principally to educate visitors, especially young ones. Samui Elephant Sanctuary enables visitors to admire these majestic animals from a distance and to get involved in feeding them. Families with children can take the opportunity to see the animals and learn about their conservation while here.
Buffaloes are commonly seen in rural areas and are also used during major celebrations like New Year's Day and the Songkran water festival (the Thai New Year in April). Buffaloes lock horns in a test of strength, and the locals place bets on the winner in places like Ban Saket, Ban Taling Ngam, and Nathon, but they tend to be secluded in the jungle.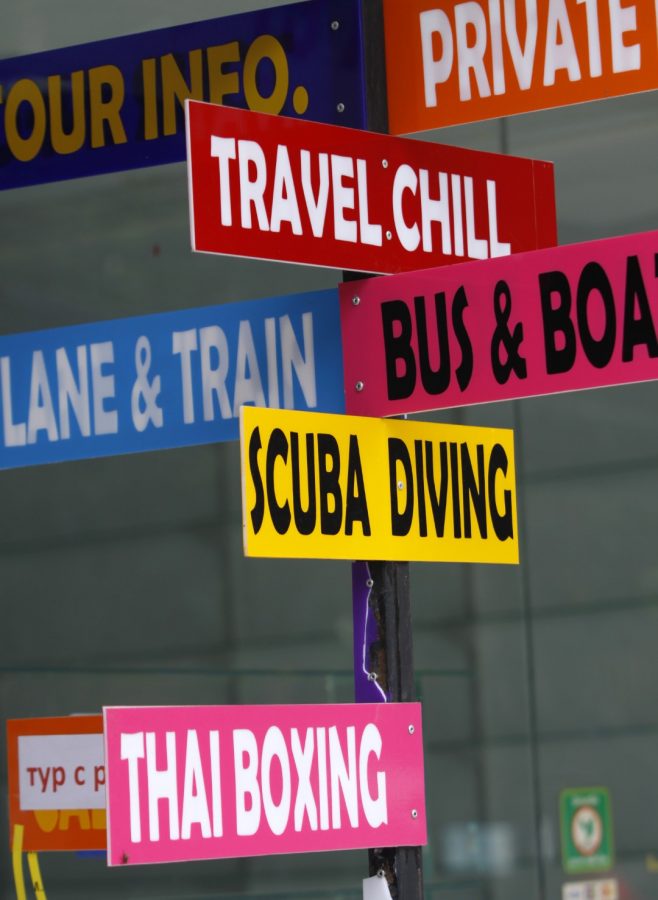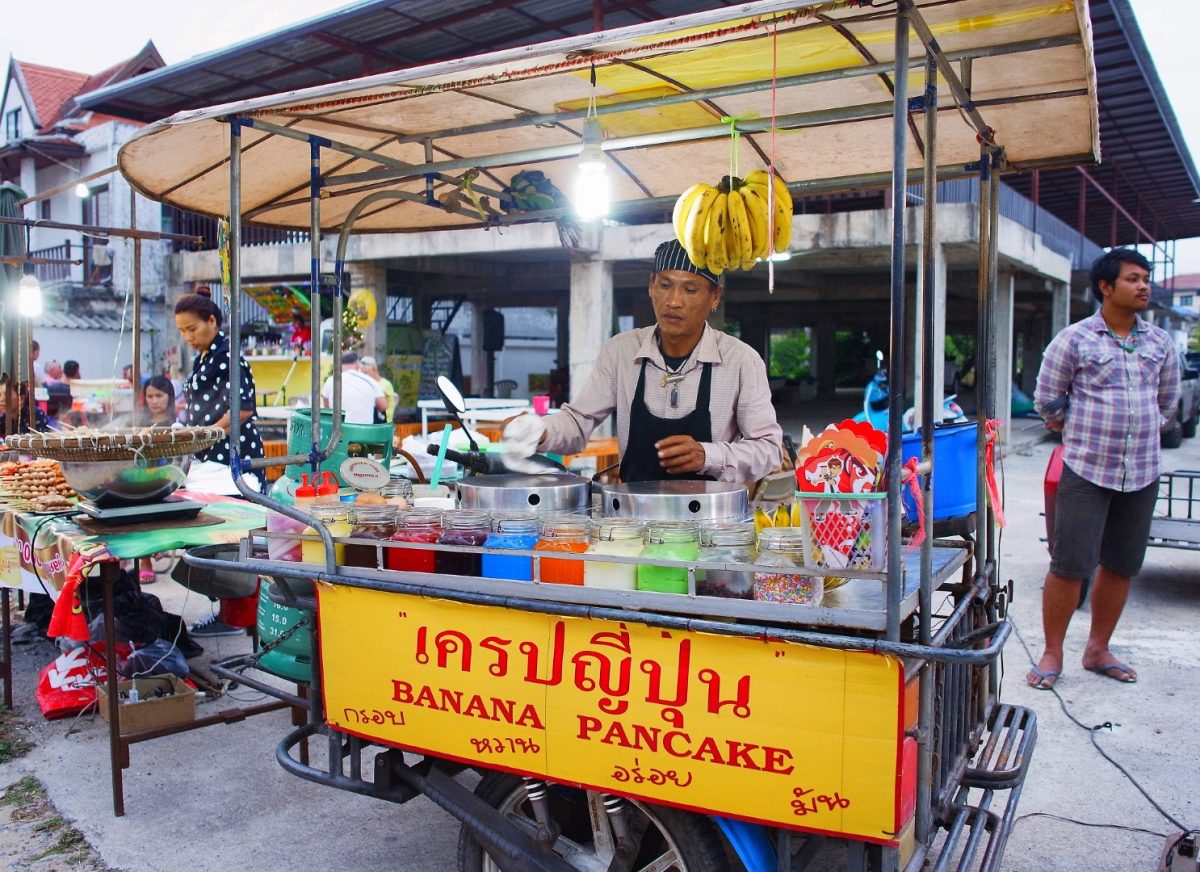 On an island filled with gastronomic pursuits, some go beyond merely eating. Thai cooking classes, such as those at the Samui Institute of Thai Culinary in Chaweng, are popular with budding master chefs, and perhaps give a bit of illumination into why Thai food is so beloved – both in and out of Thailand!
Visitors should plan to end up in Big Buddha late in the late afternoon to admire the sunset and the cool beverages served at several beachside bars located along Bophut Bay. The very imaginatively named bar 'The Sunset' is situated at the entrance to the temple, and it is definitely the place to enjoy a few drinks as the sun sinks below the horizon.
LIFESTYLE PRECINCTS
Koh Samui has progressed from an island of fishing communities and coconut farmers to one featuring luxurious international resorts as well as some smart locally managed properties. Budget travellers paved the way for the jet setters, and now resorts like Banyan Tree and Anantara offer some of Asia's finest accommodation.
It's a good idea to do some research before heading off to Koh Samui to choose a resort that matches your holiday expectations: Chaweng (partying, energetic nightlife, and shopping), Lamai (more relaxed than Chaweng but with some lively bars and inviting restaurants), and Bophut (beachfront lined with resorts and the famous Friday night walking street market). Lamai is the second-most popular holiday precinct and is essentially a smaller version of Chaweng, which is the top tourist area.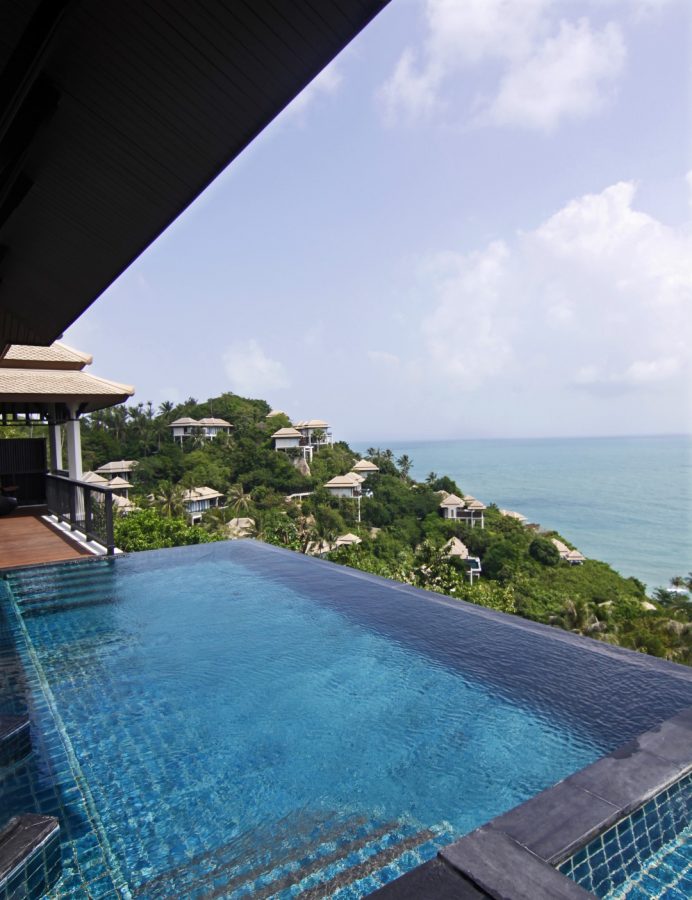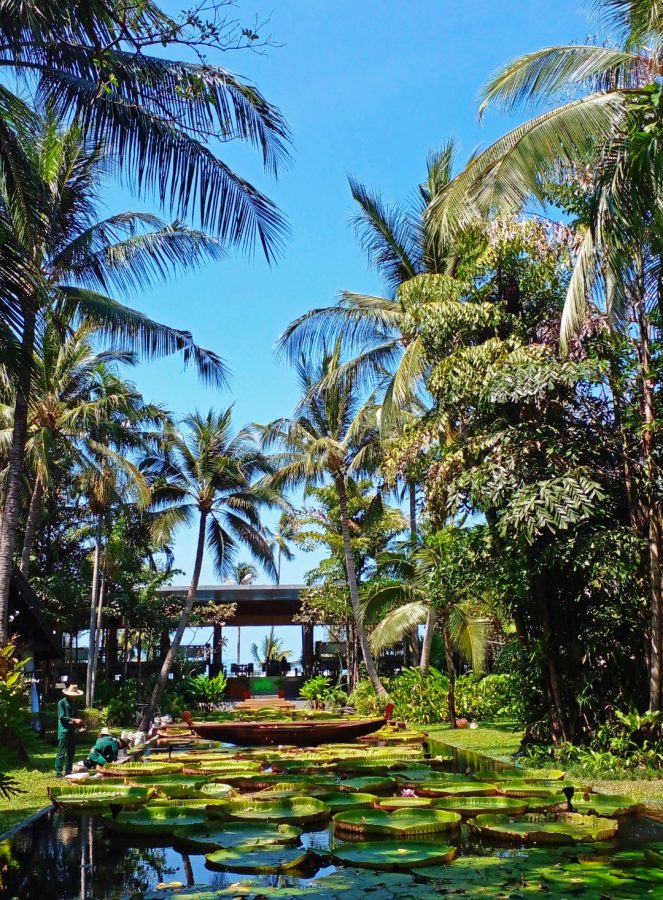 Chaweng is best for those seeking the island's brightest lights. Its 4-km sweep of sand is where all the daytime fun happens, while the road behind the beach is full of places to eat, drink, party, and shop. Chaweng's main street, meanwhile, has numerous retail opportunities from tattoo artists to the expansive Central Festival shopping centre. Many outlets offer massage treatments, while its restaurants serve Thai and global cuisines.
RESORT LIVING
Perhaps not surprisingly, the island's accommodation options cover most budgets, from cheap gap-year digs to sprawling, luxurious retreats. Over the years, I have stayed in most price categories and have experienced many of the premium properties. Two that continually impress are Banyan Tree and Anantara Bophut Koh Samui Resort.
Banyan Tree sprawls back up a slope from a private beach protected by rocky headlands. It features pool villas with chic contemporary fittings and a separate lounge room, a bedroom, and bathroom almost as big as the other two rooms. A super-sized balcony has an infinity pool with views to ensure guests want to stay put and enjoy the room service delights.

Banyan Tree's hydrotherapy centre, call The Rainforest, one of the few such centres in Thailand, is a wonderful water-themed spa experience. Spa-goers are escorted through a jungle-theme maze of water stations, each with ascending and descending water pressures and temperatures. The feature of this massage experience is that it's hands-free in using multiple jets of water.
While the Banyan Tree Resort is located on a private and secluded beachfront, Anantara Bophut, fronts a busier public beach. This tropical oasis was designed by Thai resort legend Bill Bensley, and its lush landscaping featuring ponds of giant Amazonia lilies, creates a tranquil setting. Breakfasts served at Thin Thai is lavish and one of the most extensive on Koh Samui. My favourite outlet here though is the recently revitalised TAN Restaurant where light lunches and happy-hour beverages are served. In the evening, tables and chairs are set up on the beach for guests to enjoy a magical evening's dining. The resort is just a short walk from the famous Fishermen's Village.
WALKING STREET MARKETS
A must-visit market for those in Koh Samui at the weekend is the popular Fisherman's Village 'Walking Street' Market, held every Friday night from 5pm until late. These night markets occur along a section of the road closed for vendors to set up temporary stalls selling food, beverages, fresh produce, souvenirs, clothes, and jewellery. Provided it doesn't rain, this market is atmospheric, as it is cooled by refreshing onshore sea breezes.
Permanent restaurants and shops fronting the kilometre-long stretch join the fun by offering excellent happy-hour drinks, tasty snacks, and more substantial meals. In a notably sharp contrast to holiday destinations in Malaysia, Thailand's liberal drinking laws ensure temporary cocktail lounges are set up along the street.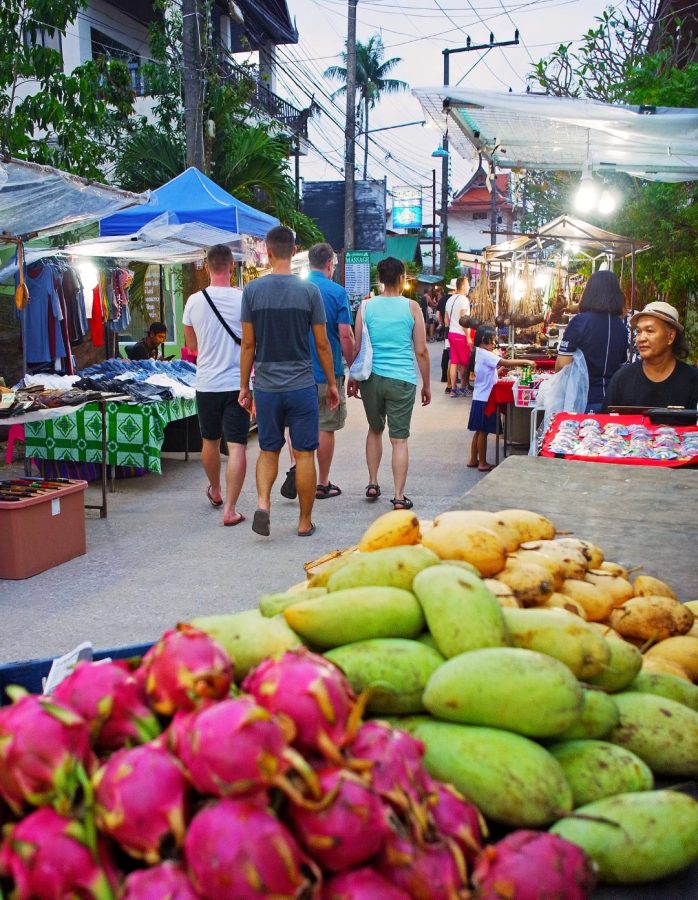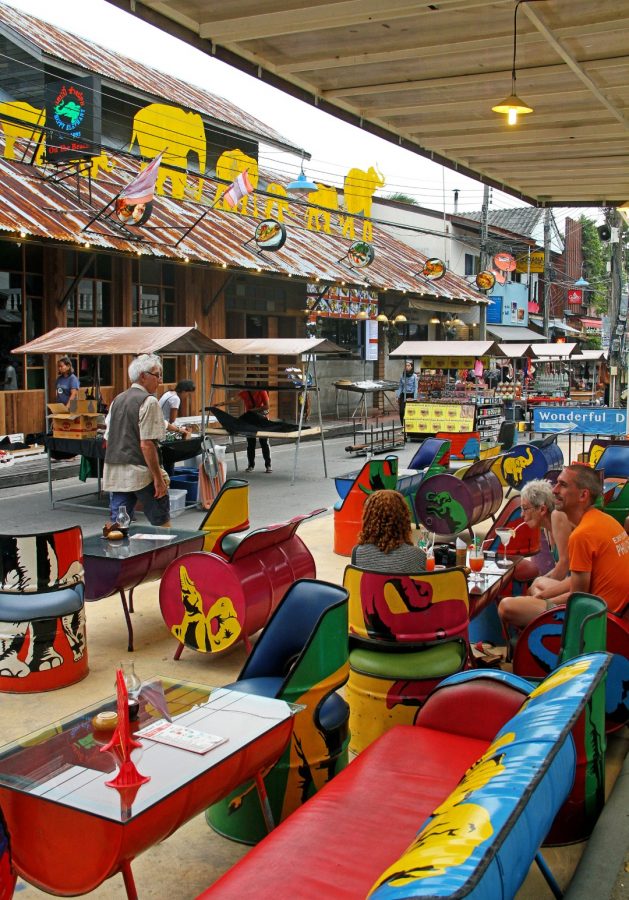 EPICUREAN DELIGHTS
Koh Samui's influx of luxurious resorts has seen a commensurate growth in the great food served in iconic restaurants. Naturally, Thai food dominates, and there's nothing so enjoyable as a plate of spicy pad Thai or some freshly prepared gang som at a roadside stall.
One of the great attractions of Thailand is the freshness of the produce and, its value for money. Throughout the island, there's no shortage of stalls, cafés, restaurants, and bars serving a plethora of local and international comfort dishes. Views, beachfront location, and ambiance are as important as the food.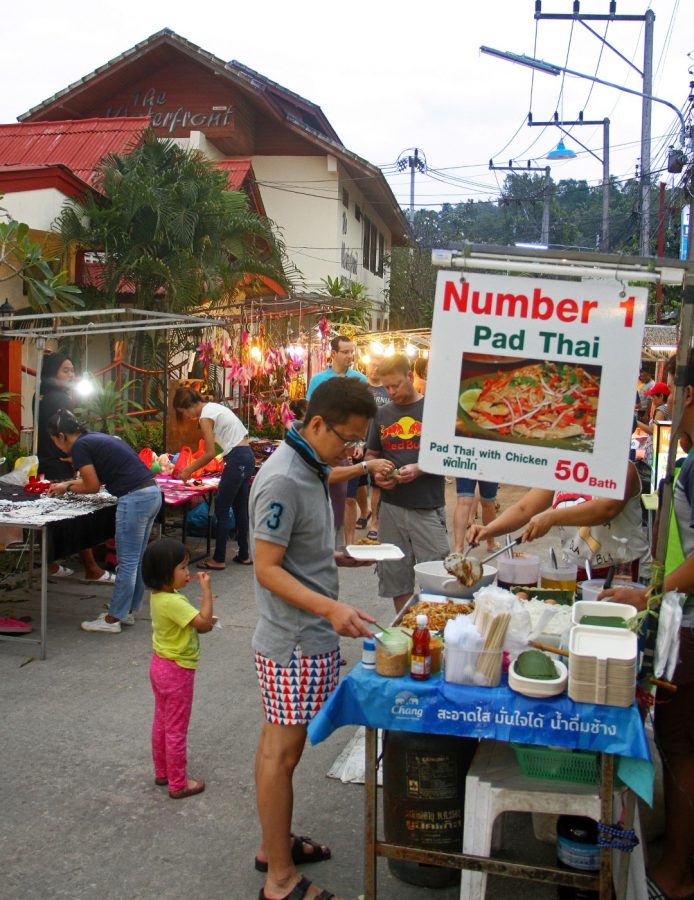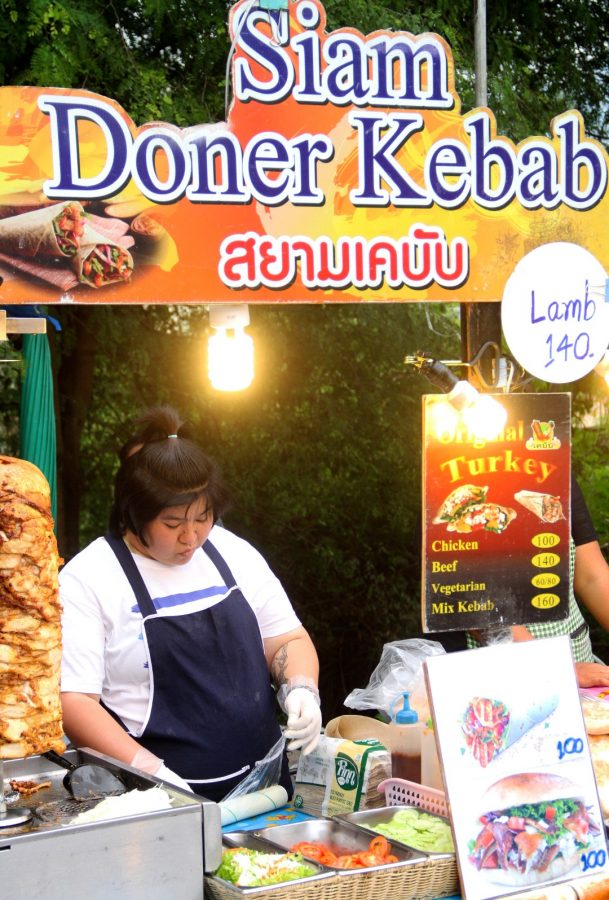 Koh Samui is a destination that demands a visit of more than a few days especially as there are no direct flights from Malaysia. However, once her, visitors will fall in love with this tropical paradise that offers facilities and attractions for adventurous visitors or those who simply want to relax by the resort pool.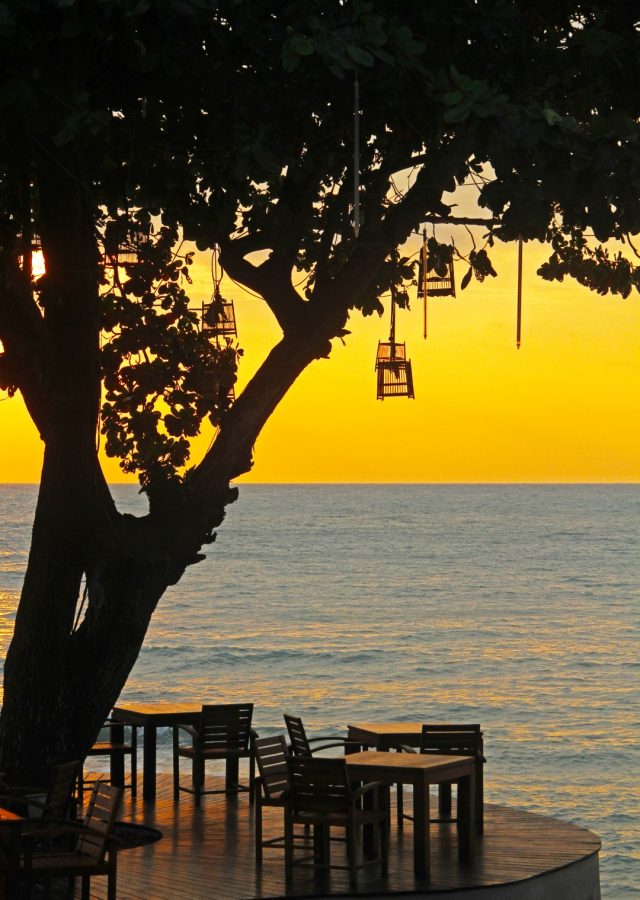 TRAVEL FILE
Getting There
Despite the close proximity, there are currently no direct flights from Kuala Lumpur to Koh Samui, which means flying to Phuket or Bangkok for a connecting flight to the island.
Where to Stay
Banyan Tree Samui (www.banyantree.com) and Anantara Bophut Koh Samui Resort (www.anantara.com).
When to Visit
Monsoon showers fall from November to January, and choppy seas may curtail some offshore activities.
Contacts
The Tourism Authority of Thailand (www.tourismthailand.my).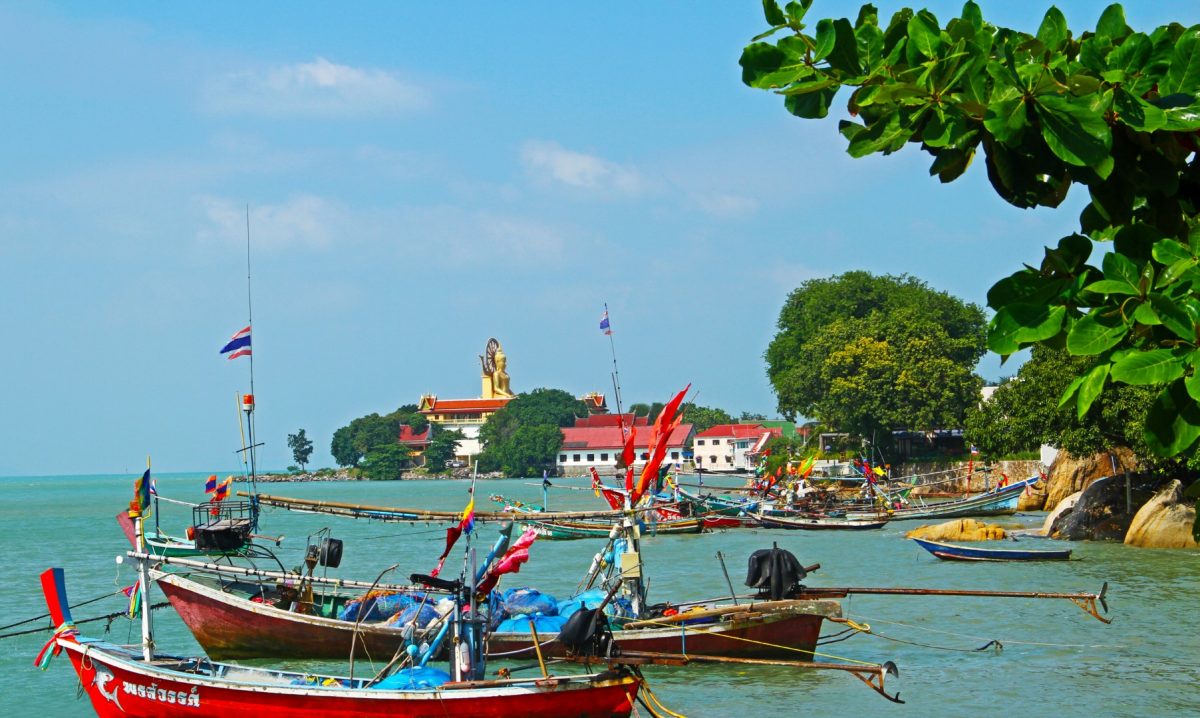 ---
"ExpatGo welcomes and encourages comments, input, and divergent opinions. However, we kindly request that you use suitable language in your comments, and refrain from any sort of personal attack, hate speech, or disparaging rhetoric. Comments not in line with this are subject to removal from the site. "
Comments