Local street food is always a winning choice in Penang, but if you're craving some pizza on the island instead, here's the round-up you've been searching for!
From Italian options like a classic Neapolitan or Roman-style to decidedly more local variations, and with toppings from fresh burrata cheese to marinated sardines to wagyu and even a sunny-side egg, pizza rules in Penang, and here we have compiled a pizzeria list that will have you rushing for the last slice.
Rossi Italian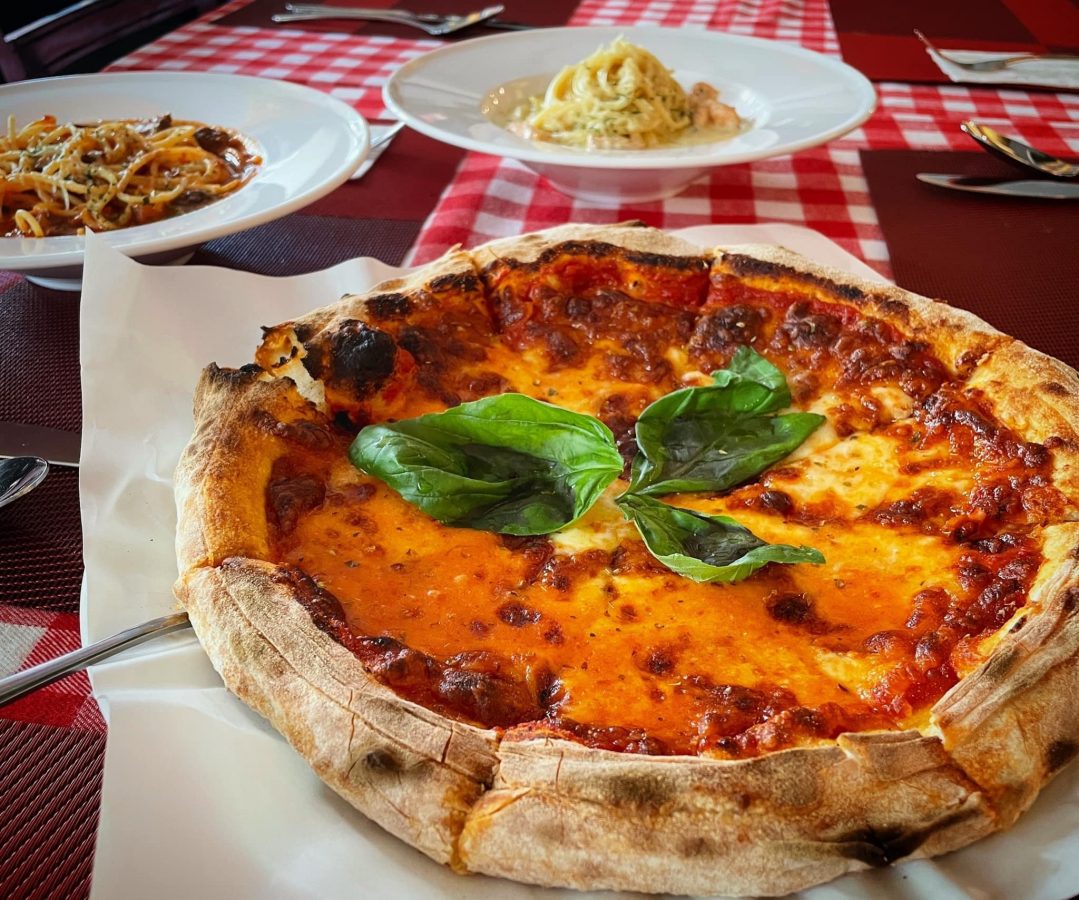 Unless you are lucky enough to be jetting off to Naples any time soon, this cosy restaurant within Hotel Penaga guarantees a classic Neapolitan pizza. This authentic pie is so highly regarded, there is a certification known as Associazione Verace Pizza Napoletana (AVPN) for those who have adhered to the strict ingredients, and also mastered the process of making it. Coming out of the scorching wood-fired oven (over 425°C, or 800°F), expect slightly charred and raised edges to fringe fresh basil and mozzarella cheese over sauce made from San Marzano tomatoes. The '00' dough, which is finer and lower in gluten than regular pizza, gives the pizza a softer, chewier bite. Their Margherita Pizza is a frequent go-to, but keep an eye on the Truffle Mushroom Pizza and Wagyu Manzo Pizza, too. The focus on quality and simplicity belies the common notion that novel-length ingredients are required to make a good pizza; in fact, usually the opposite is true! This feat also applies to their antipasti, pastas, and desserts.
Via Pre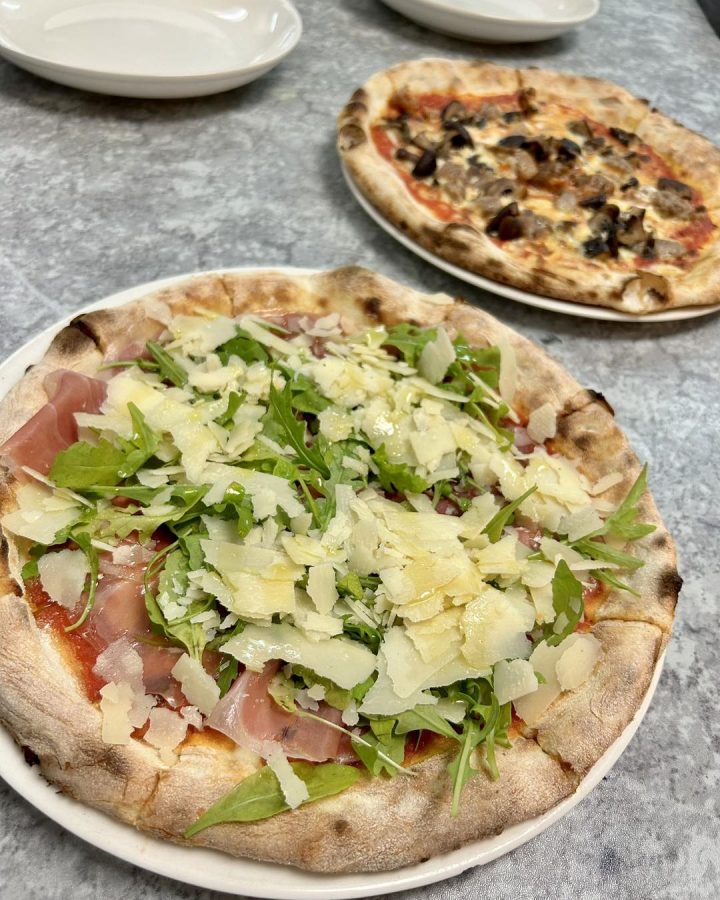 One of the most satisfying things to do at Via Pre is eat, obviously, and the experience is all the better when you get their Roman-style pizza. Unlike a Neapolitan pie, the texture of the Rome-inspired pizza is airy, light and crispy, with the edges together flat. These wood-fire cooked bases have seen plenty of interesting toppings, with an emphasis on various Italian regions. Bufalina Pizza tops the order chart, featuring fresh buffalo mozzarella, Parma ham, rocket salad, and parmesan cheese. Drift your palate towards Southern Italy with the Calabrese Pizza, which has a hint of spiciness from pork nduja paste and fresh chillies, complementing pork salami, olives, and pickles. Representing North Italy is their Trevigiana Pizza that has taleggio cheese, braised radicchio, and speck ham. While wines add to the authentic layers of the meal, keep an eye on their handcrafted Kombucha tea selection, as well.
Luigi Pizzeria Penang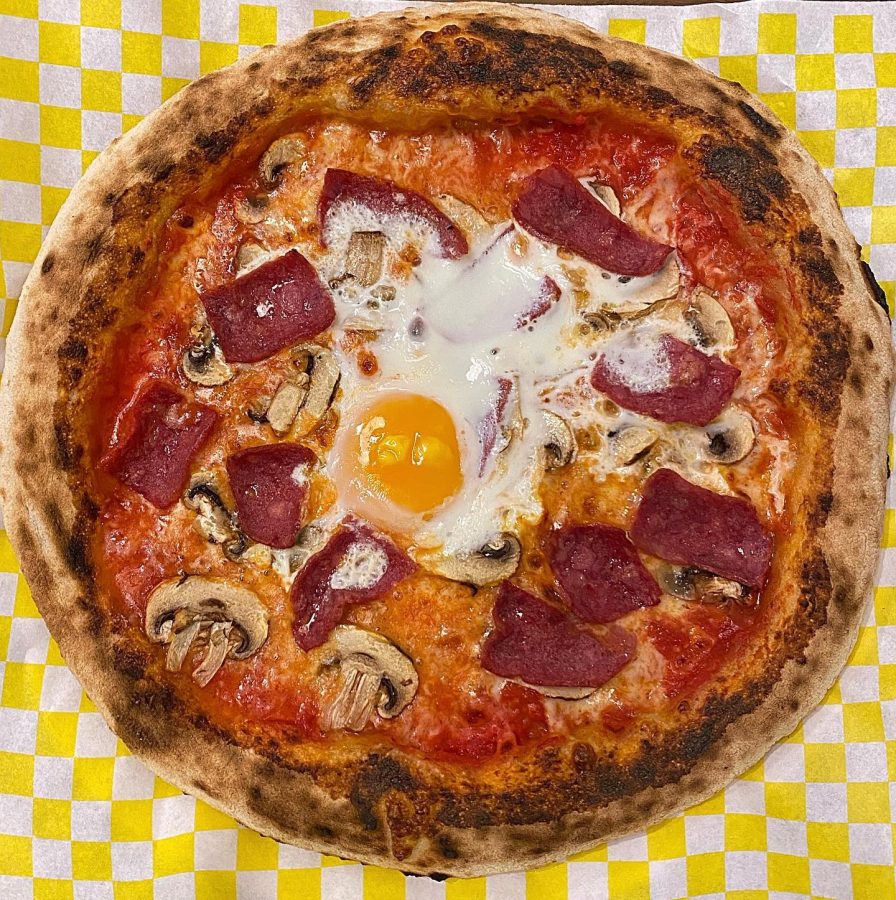 From their signature pizza, the Luigi's: chunks of fresh mozzarella, rocket leaves, cherry tomatoes, and balsamic drizzles to the Hawaiian: mozzarella, tomatoes, and pineapples, Chef Andrea Arnone serves up simple, honest pizzas, often using the best ingredients from Italy. This little pizzeria gets its flour from Rome, mozzarella from Napoli, and tomato puree from Salerno. The fresh ingredients are assembled over a handmade dough, which is kneaded and allowed to rest for 48 hours before, giving it a light crust with blistered edges once baked in the wood-fired oven. These traditional pizzas are a lot more enjoyable, and refreshing even, when paired with their Caprese Salad, made from fresh mozzarella from Italy. Having grown up watching his late grandfather, Luigi Rosario, preparing pizza dough, the proprietor named his shop after him.
Wood Fire Pizza Argyll Road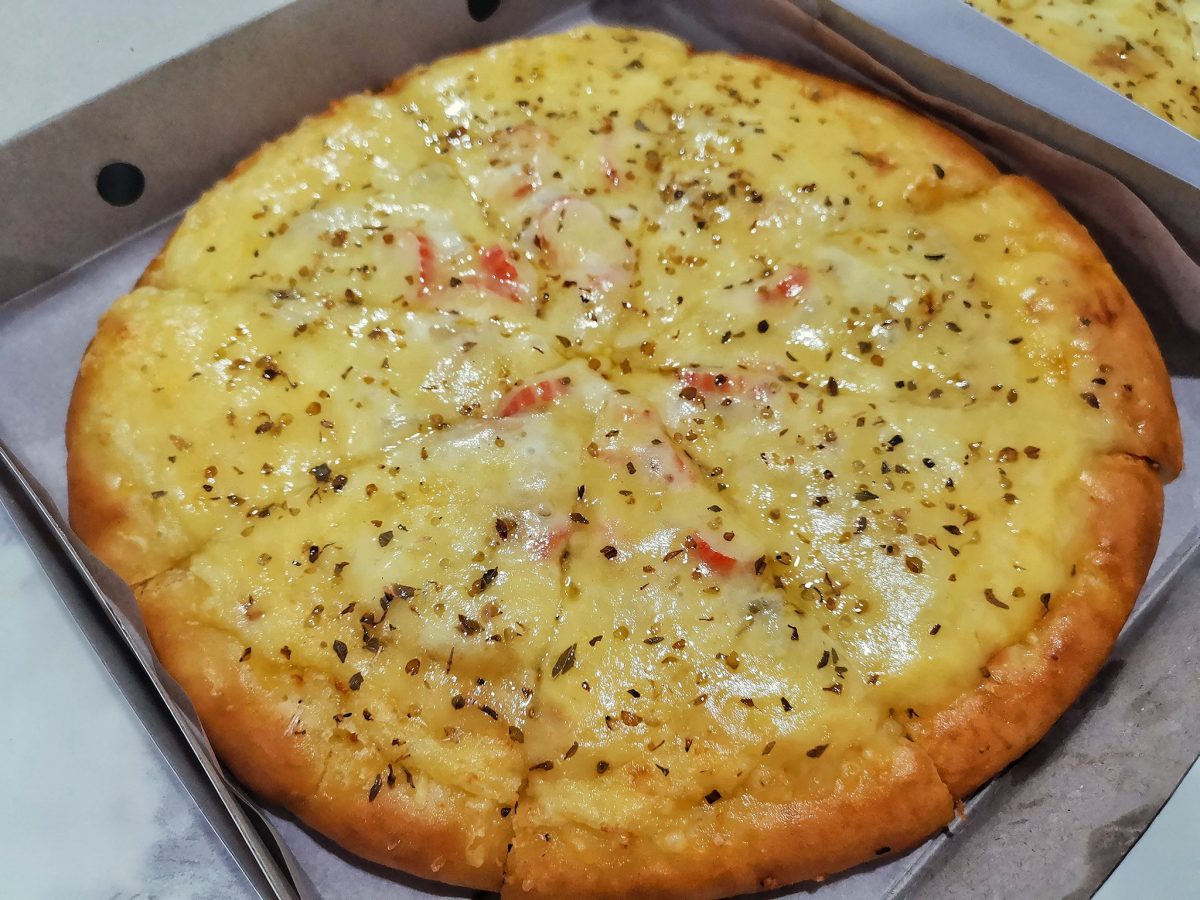 Every Penangite has a special pizza spot they swear by, but this unassuming place's customer loyalty is a testament until today. Run by an older couple in their home, there is only a vintage menu in front stating 'The Best Wood Fire Pizza' with the flavours they offer. You will have to call in advance for takeaway and then collect the pizza the following night. The aunty assembles the pizza and is never skimpy with ingredients, particularly the handfuls of grated mozzarella and cheddar cheeses, which looks like cheese lava once out of the oven. The uncle cooks the pies in their legendary self-made brick oven using a traditional wood fire. With sausages, pineapples, mushrooms, and tomato sauce, this would be a delicious pizza anyway, but it is the soft, crusty bread that makes the difference. Not authentically Italian, we confess, but it works for the regulars.
Bottega Penang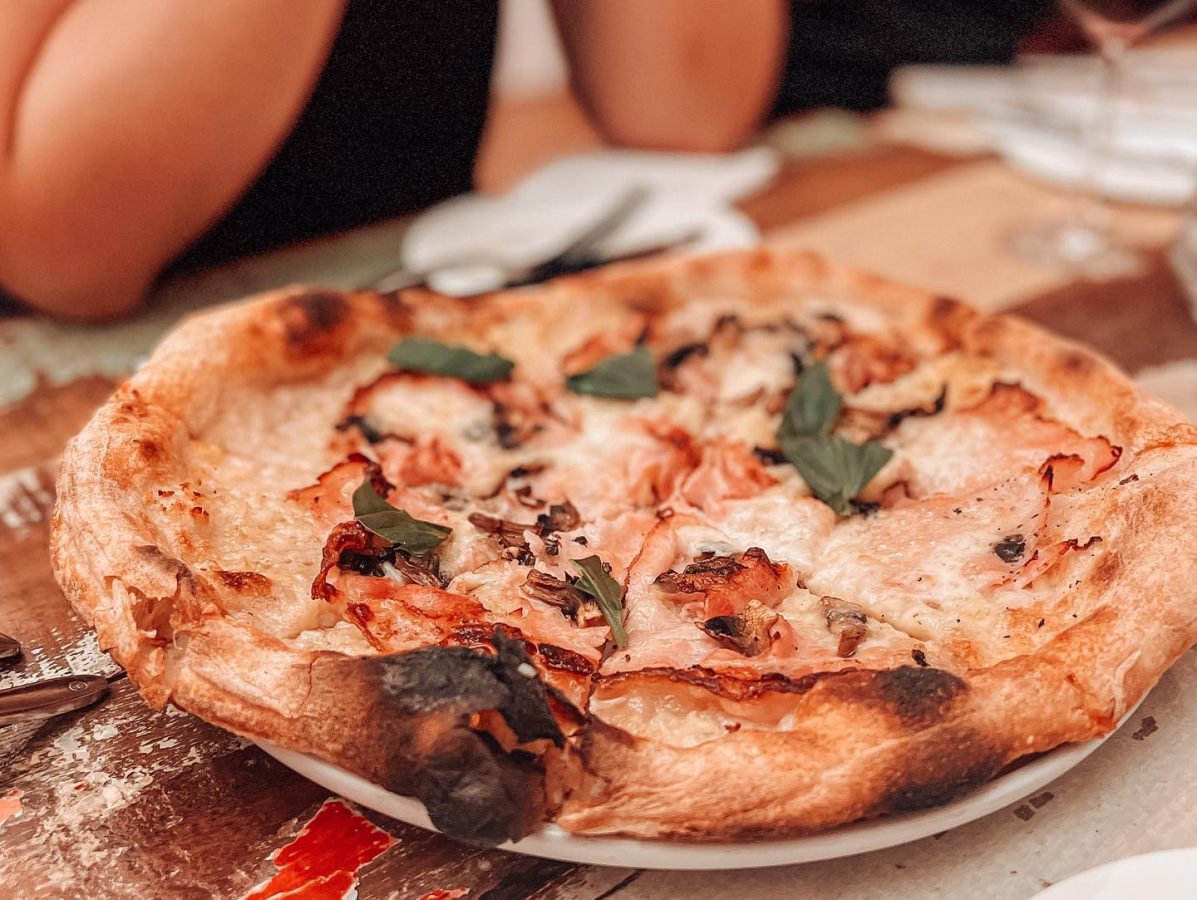 This Italian Cafe that doubles up as an Italian grocer gives visitors a tiny slice of Italy in George Town. The atmosphere is full of life with a deli-and-cheese counter, a line-up of wines, imported groceries, and an open kitchen where some of the best pizzas in town are made. Before heading for the pies, start off with their Cheese and the Charcuterie Boards accompanied by a glass of wine. Having many of the ingredients flown from Italy, the pizzas are as authentic as they can be. Don't go past their Pecaminosa Pizza, a tomato-based pizza enhanced with mozzarella, pumpkin, pancetta, and marinated sardines. Saltiness from the pancetta and sardines, sweetness from the pumpkin, and acidic notes from the sauce round off a well-balanced pizza. Another interesting combination is their Genoa Pizza which has pesto, cured eggplant, and roasted garlic. The best part? If you are seated at the bar, you can watch your pizzas being made, which adds to the experience.
Javrie's Flatbread Pizza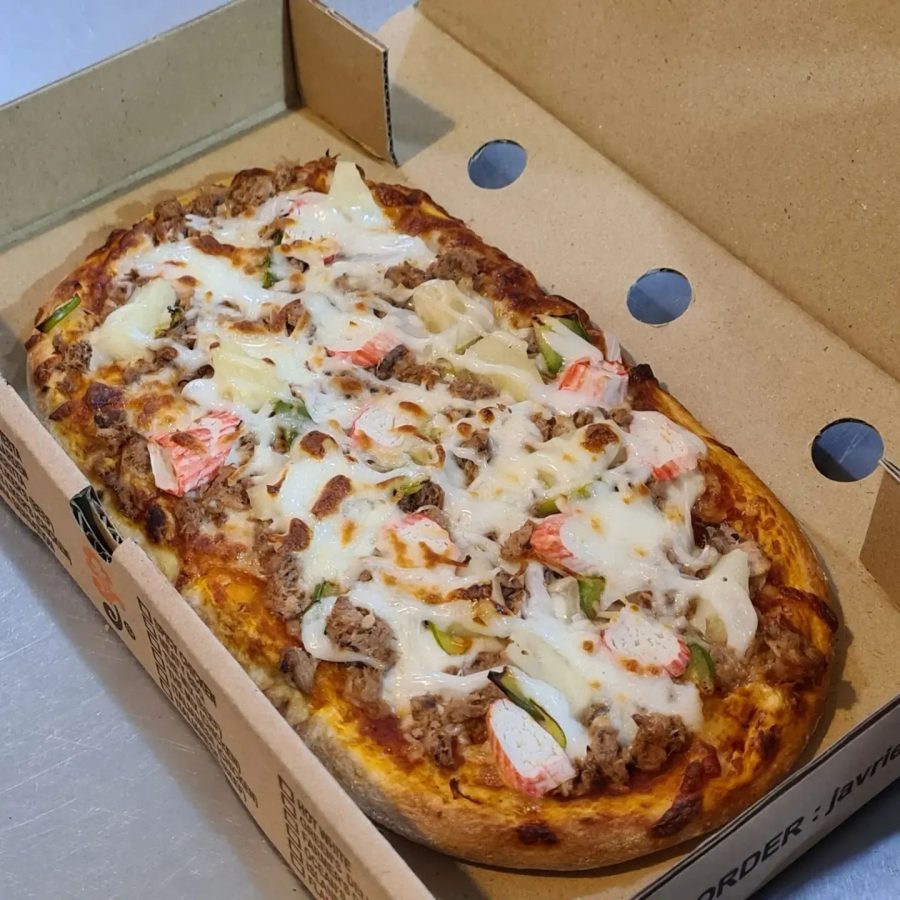 This oblong-shaped pizza is the pizza you never knew you wanted, but once you have it, you don't necessarily only think of round pizzas anymore. While the shape is quite unique and photo-worthy, Javrie's homemade dough is pretty special, too. Customers can expect to find topping options like Aloha Chicken and Chicken Pepperoni, and specials like Salted Egg Prawn and Flaming Tropical Seafood. The fresh and chewy dough is generously topped with ingredients, making each mouthful a marriage of flavours and textures. Don't let their garlic knots, homemade mushroom soup, and BBQ chicken wings fly under the radar in debates over which pizza to choose!
Il Bacaro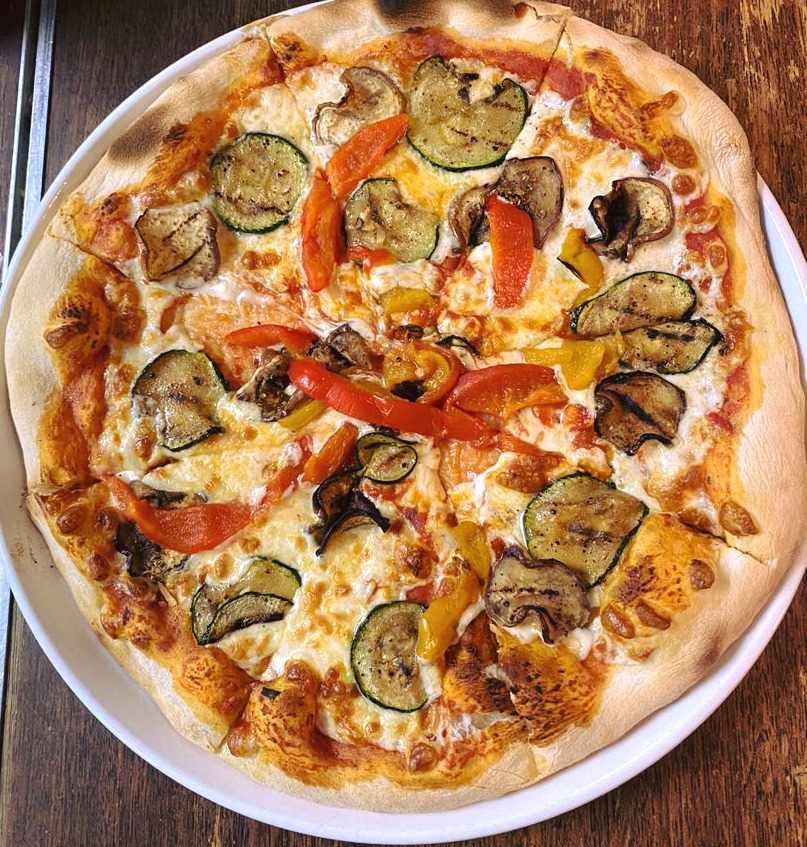 Housed within Campbell House in Georgetown, Il Bacaro affirms that the difficulty of finding a date night restaurant for Italian food lovers is a thing of the past. Be welcomed by Victorian-style floor tiles, retro ceiling fans, mellow lighting, glass windows, and of course, sights of classic and contemporary gourmet pizzas. Not to be missed are their carbon-base 'black' pizzas, which include Inferno Nero – black dough topped with fresh buffalo mozzarella, spicy beef salami, olives, tomato sauce, and chilli flakes. Or how about a strong, earthy combination of blue cheese, mozzarella, aubergines, walnuts, and oregano on their Gorgonzola pizza? Clearly, what goes on the 12-inch pizza is lavish here, but the kitchen equally pays attention to their dough to 'proof and ferment' for 24 hours. The result is a delicious pizza with just the right ratio of depth to crispiness.
Otto Pizza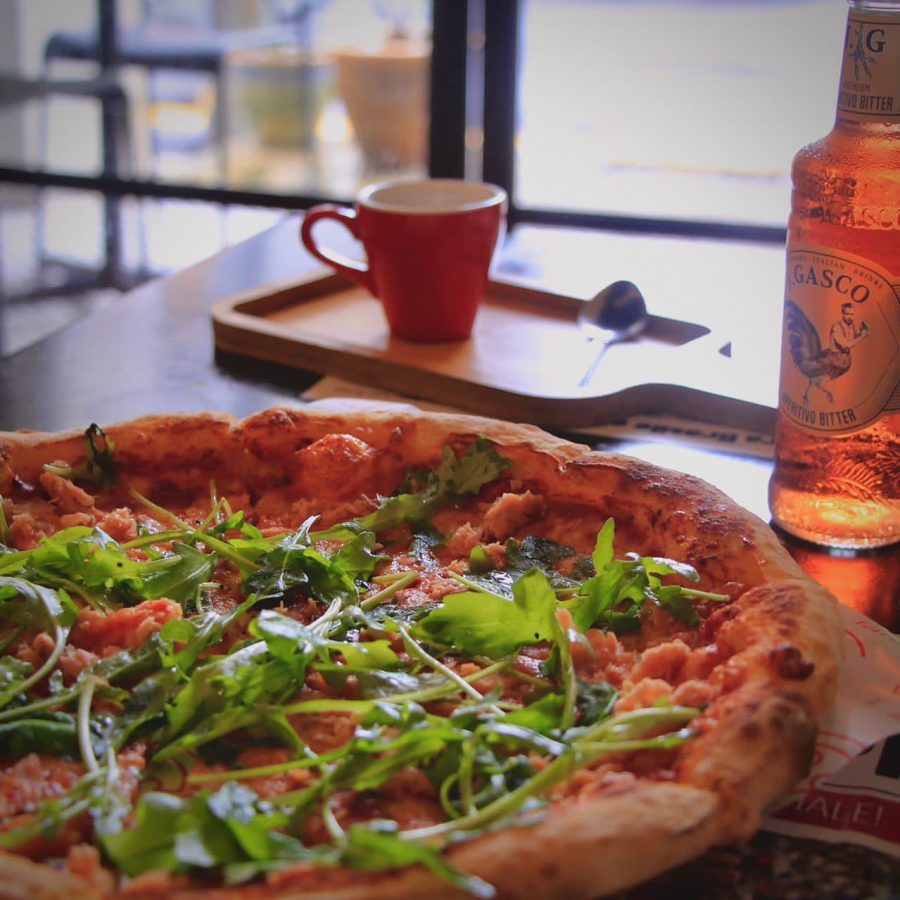 Set along the narrow Lorong Seckchuan, Otto Pizza doesn't just bring authentic Italian food to Penang, but also that laidback Italian feel. Football and movie posters initially grab your attention before the aroma of freshly baked pizzas does. Just like any good pizzeria, they give much importance to the dough preparation and distinguish their crust's thickness to be in between a Roman and a Neapolitan. Their Pizza Bufala is dubbed as the best with its tomato-based dough topped with fresh buffalo mozzarella chunks and finished with basil leaves and oregano. The quality of each ingredient comes to the fore, both visually and on the palate, allowing customers to finish the pizzas in a short time. Stop by for the pizzas, stay longer for the craft beers and wines, and leave with photos to boast.
Yin's Sourdough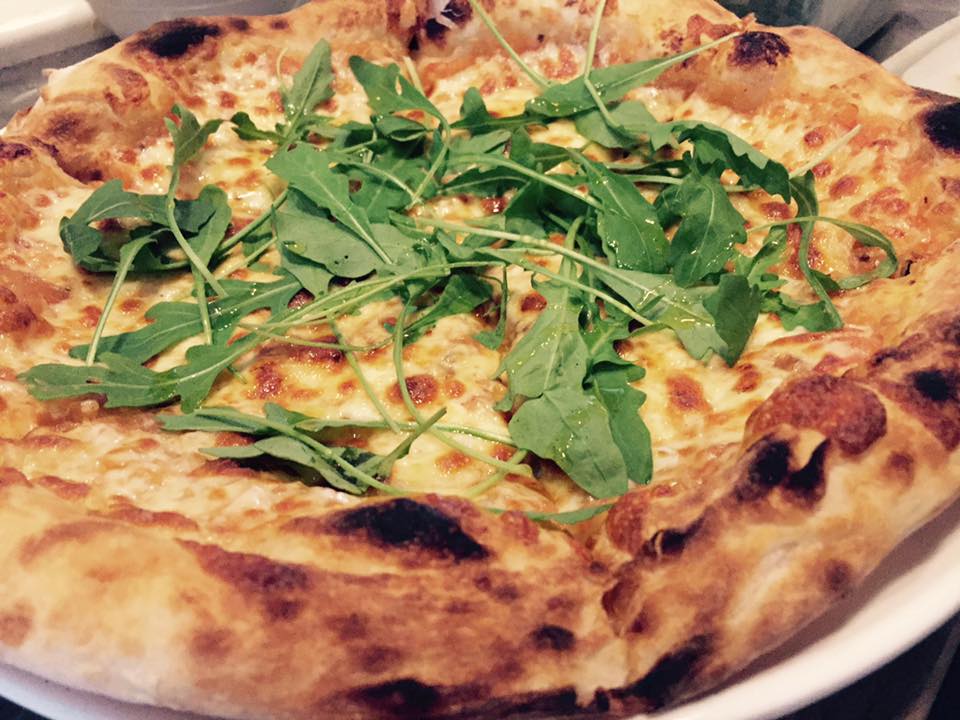 What's better than a sourdough pizza coming fresh out of the oven? A sourdough pizza topped with sunny side egg, mozzarella, spinach, chicken bratwurst, and slow-cooked tomato sauce. Aptly named Egg Benny Sourdough Pizza, the half-cooked egg adds a creamy layer to the mildly sour sauce and rich cheese, giving it a distinctive flavour profile. The Italian Margherita Pizza and Vegetarian Pizza are respectable alternatives – as the latter combines slices of zucchini and eggplant that are directly from organic farms in Penang or Cameron Highlands. End on a sweet note with their oblong-shaped dessert pizza, topped with poached pears and toasted almonds. Despite not being a standalone pizzeria, owner Su Yin's passion for pizza and fresh ingredients have earned them the merits.
Paprika: The Fusion Restaurant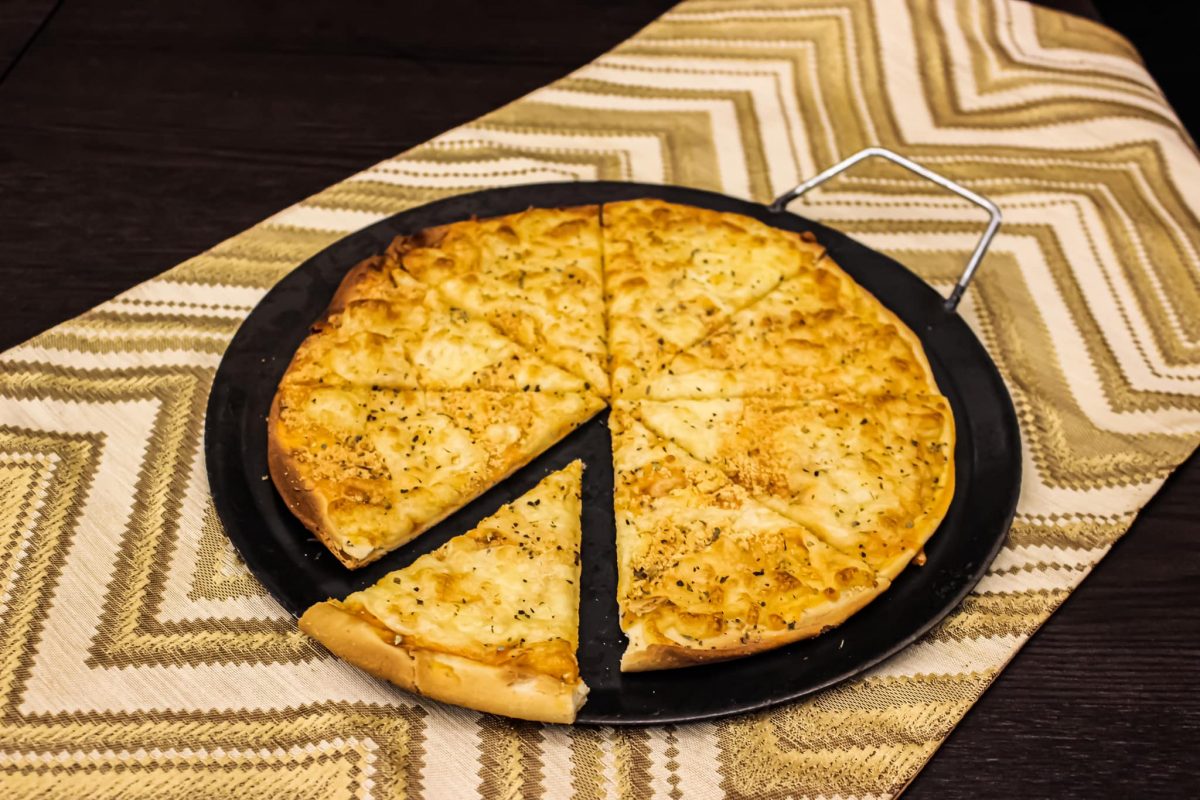 Bringing the fusion food game to an extra hype by combining Western and Indian flavours under one roof is Paprika. In the span of just eight months, they have been luring over customers with their spicy pasta, mutton biryani, and pizzas. The thin-crust pizzas get served on circular boards, with Lamb Pizza and Cholan's Chicken Pizza being the top sellers. The clean hit of Indian spices adds depth to the meaty and cheesy interplay over the thin crust. As for sides, get the best of both worlds with Spicy Fried Pakora and Mushroom Soup!
---
"ExpatGo welcomes and encourages comments, input, and divergent opinions. However, we kindly request that you use suitable language in your comments, and refrain from any sort of personal attack, hate speech, or disparaging rhetoric. Comments not in line with this are subject to removal from the site. "
Comments