One of three notable quays along the Singapore River, the largest and most upstream of these is Robertson Quay, a pocket of Singapore that holds a fascinating history that still resonates in the area even today.
Sited along the Singapore River's tranquil embrace lies the picturesque Robertson Quay, a testimony to the city's rich heritage and dynamic evolution. Named after Dr. J. Murray Robertson, a distinguished Municipal Councillor, Robertson Quay stands as the largest and most upstream of Singapore's three renowned historical quays, with Boat Quay and Clarke Quay sharing its limelight.
A RIVERINE HUB OF COMMERCE
Peering into several books and documents recounting the city-state's history, Robertson Quay tells a tale of transformation from a marshy, tidal land in the 1890s to a bustling hub of trade and culture. This evolution was catalysed by Singapore's burgeoning commerce and surging population, which necessitated the reclamation of tidal swamps. Warehouses, lovingly known as 'go-downs,' began to dot the riverside landscape to house the influx of goods coursing through Singapore.
As the 20th century dawned, this area witnessed the construction of buildings catering to the vibrant entrepôt trade, the word referring to a port or warehouse – or even a city –where goods are brought for import, export, storage, or distribution. Think of it as a buzzing hub of transshipment… and that's what this stretch of river, today called Robertson Quay, was.
It must have been quite a sight in its heyday, with warehouses extending their reach along the riverside, including Havelock Road and Jiak Kim Street. The trade winds found a faithful companion in the bumboats that glided along the river, unceasingly ferrying goods into and out of Singapore's thriving harbour.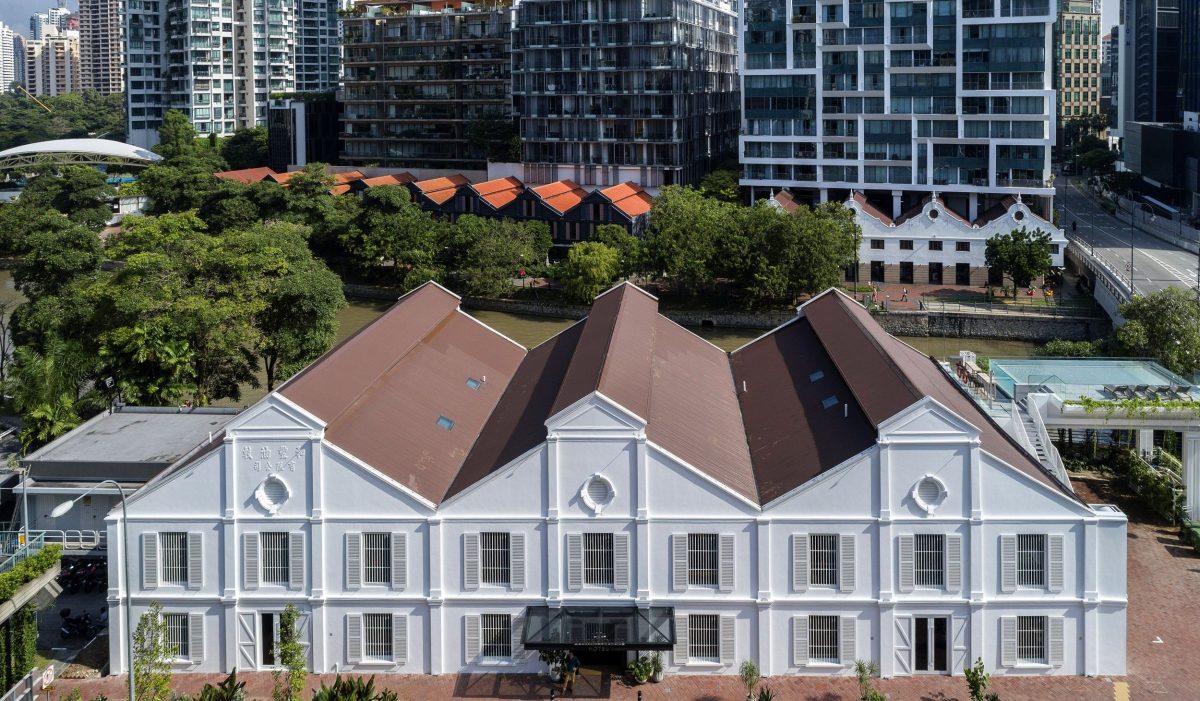 A HERITAGE HONOURED
Today, many of the streets and places within this vicinity bear the names of visionaries who played pivotal roles in shaping the economic, social, and political landscapes of the colony and the British Empire. At the heart of this heritage, Robertson Quay stands as a testament to Dr. J. Murray Robertson's tenure as a Municipal Councillor. Havelock Road pays tribute to Major-General Sir Henry Havelock, renowned for his valour during the Indian Rebellion of 1857. Jiak Kim Street commemorates Tan Jiak Kim, Municipal Commissioner and Legislative Councillor, continuing his grandfather Tan Kim Seng's legacy. The latter is celebrated for his philanthropy, which included substantial contributions to the construction of Singapore's first school, the Chinese Free School, and its historic gateway at Amoy Street. Notably, Tan Kim Seng is immortalised through the cast-iron fountain, now a National Monument, gracing the Esplanade.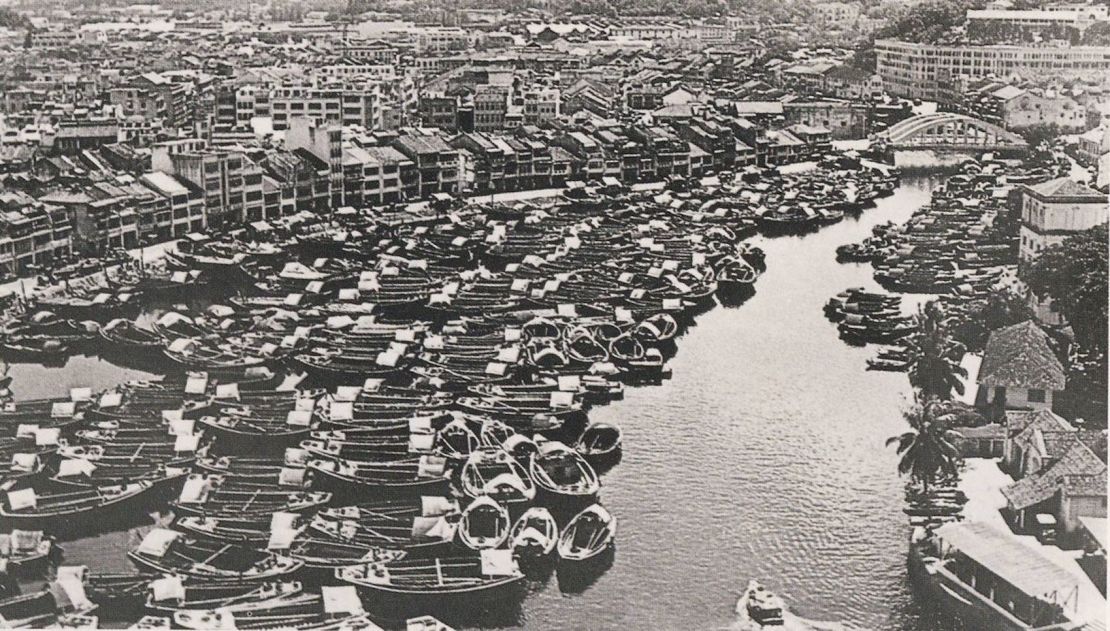 Even the very shipping trade of those early 20th-century days is reflected in the name of a delightful restaurant called Entrepôt, located on the ground floor of The Robertson House, a new entry under The Ascott Limited's luxury Crest Collection of hotels. Entrepôt, adorned with a classic black-and-white palette, and under the culinary hand of Chef Nixon Low, sets the stage for a thoroughly enjoyable communal dining experience. The restaurant serves up a beautifully curated fusion of Anglo-Asian cuisine infused with a tapestry of spices that pay homage to Singapore's vibrant trade history.
The inspired recipes at Entrepôt often come with a colonial twist, offering a delightful blend of old-world charm and contemporary culinary artistry. And after a meal, nip around the corner to the fairly well-hidden speakeasy called Chandu, where the knowledgeable bartender Vojtěch – ask him for the proper Czech pronunciation! – will take care of you with a wonderfully curated selection of spirits and house cocktails. Named for the Malay word for 'opium,' this cosy little gem comfortably seats less than 20 patrons, but offers a marvellous array of spirited libations. The hidden bar, which is well worth ferreting out, offers another modern reflection of Singapore's heritage, referencing Bukit Chandu, or 'Opium Hill,' the site of World War II's Battle of Opium Hill on February 14, 1942.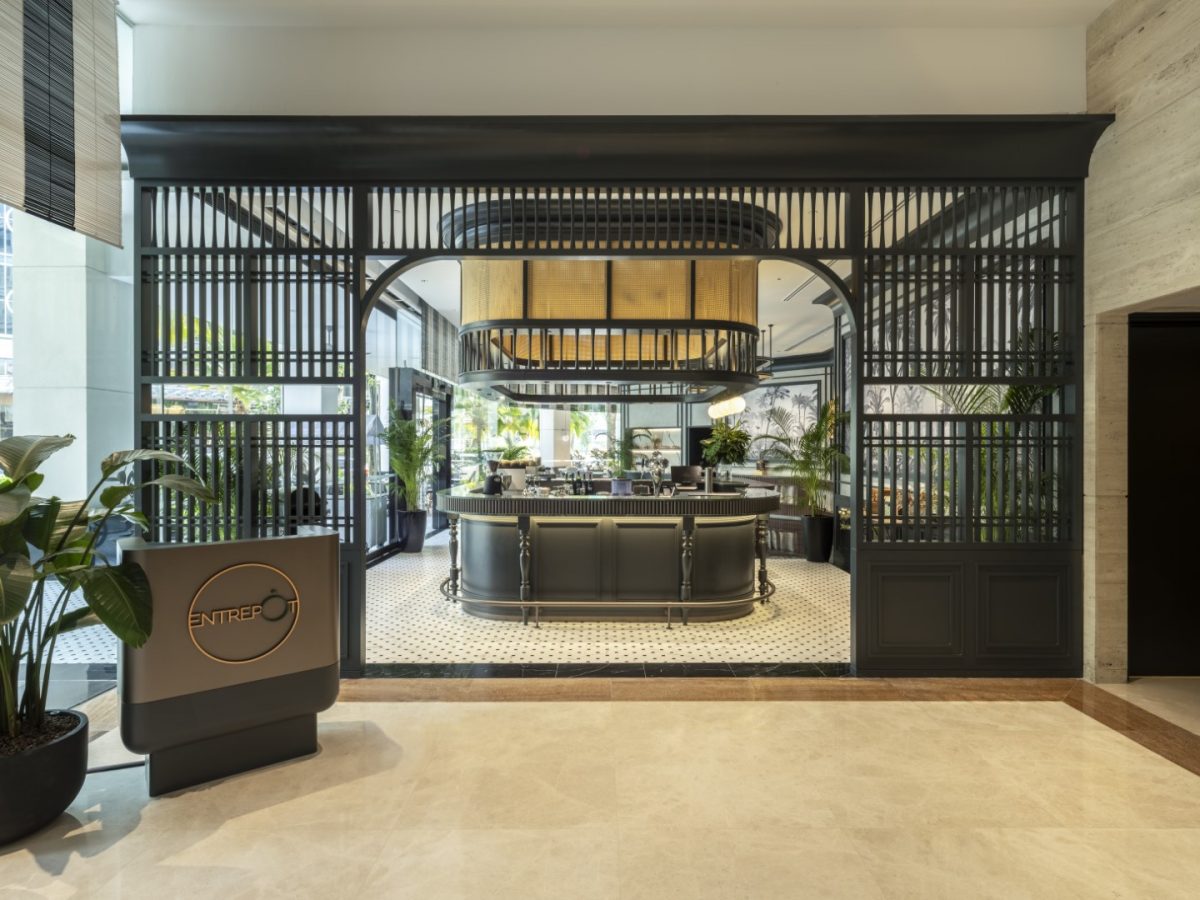 A RIVER RUNS THROUGH IT
Rivers frequently play critical roles in the development of cities around the world, and Singapore was no different. Despite being a tiny island barely larger than the city of San Francisco, a river proved crucially important to Singapore's growth and early success. All along this stretch of the Singapore River, a number venerable industrial structures that once adorned the quaysides played an important role in the city's early development.
Singapore, envisioned by Sir Stamford Raffles as a trading hub connecting India and China, naturally found its centre at the Singapore River. Shophouses and godowns became the linchpins of this bustling trade, temporarily housing goods awaiting favorable winds for their onward journeys to far-flung destinations. This infrastructure played a vital role in storing goods, which were redistributed into or collected from Peninsular Malaya.
Nevertheless, as urban renewal gained momentum, the late 1970s signaled the end of trade and warehousing activities along the river's banks. Yet, the architectural and cultural remnants of those bustling times endure as a vivid testament to Singapore's rich maritime history, and for history buffs, a stroll along the quayside offers a wealth of architectural delights.
YOUR ROBERTSON QUAY HOME BASE
On our recent visit, we stayed at the just-opened luxury hotel, The Robertson House. There, we were invited to explore a tapestry woven with history, marked by the echoes of commodity trade and colonial charm. Welcomed by General Manager and Head of House Mr Norman Cross, along with his entire team, we were afforded a warm and inviting residence at the hotel, all in harmony with modern luxury, offering a balanced blend of the past and the present.
At The Robertson House, the legacy of Dr. J. Murray Robertson and Singapore's quayside heritage is respectfully acknowledged. Throughout the hotel, intricate narratives breathe life into the architecture. The guestrooms and club suites, styled with meticulous attention, showcase a refined black-and-white design, creating an ambiance that's both timeless and inviting. Rooms on the quayside offer lovely views of the Singapore River stretching on to the nearby central business district and Marina Bay beyond.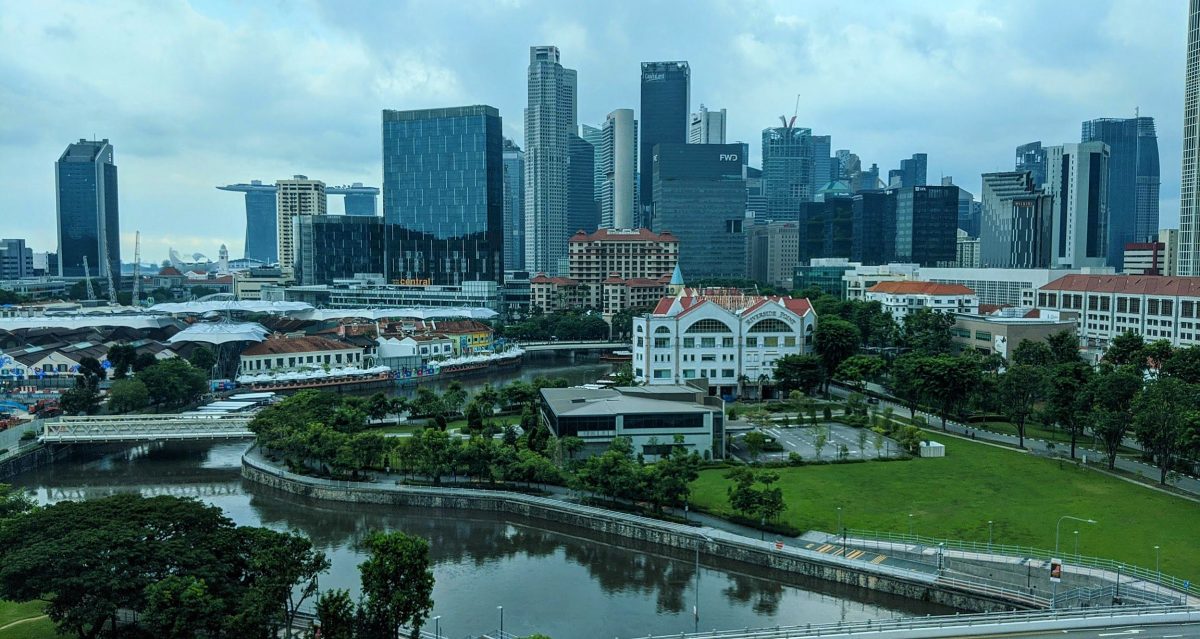 Our rooms offered not just upscale comfort but also thoughtful amenities, including luxurious shower facilities and a filtered water dispenser. Club room and suite guests enjoy exclusive access to the 1823 Reading Room, a club lounge and curated library on the 10th floor, housing vintage books and rare titles, adding a touch of literary charm to the exclusive experience. Although we didn't avail ourselves, guests are welcomed to take home with them any book from the reading room which they especially fancy! The Robertson House even offers its own curated house blends of teas, as well as their own Dr. Robertson's Gin, crafted especially for the hotel by the Tanglin Distillery!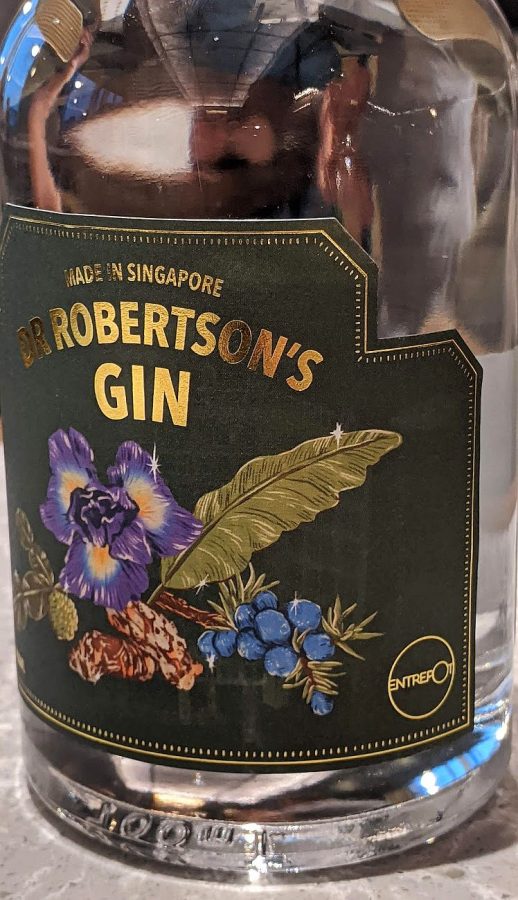 The hotel's facilities, including a 25-metre outdoor swimming pool, outdoor and indoor gymnasiums, and colonial-style event venues, further enhance the property. The location was easy for us to reach via the Fort Canning MRT station, with other stations and bus stops nearby, as well. Part of The Crest Collection, the luxury hotel category under The Ascott Limited, The Robertson House impressed us with its heritage charms, coupled with excellent dining, exemplary service, and a pretty unbeatable location for exploring Robertson Quay.
Even the lovely and expansive 18-hectare Fort Canning Park is just a short five-minute stroll from the hotel. The popular park, once known as Bukit Larangan – 'Forbidden Hill' in Malay – is now full of attractions, historical artifacts and buildings, a large reservoir, jogging and walking trails, vast lawns, and even a dog park. True to its old name, the park's topmost hill reaches 48 m in elevation.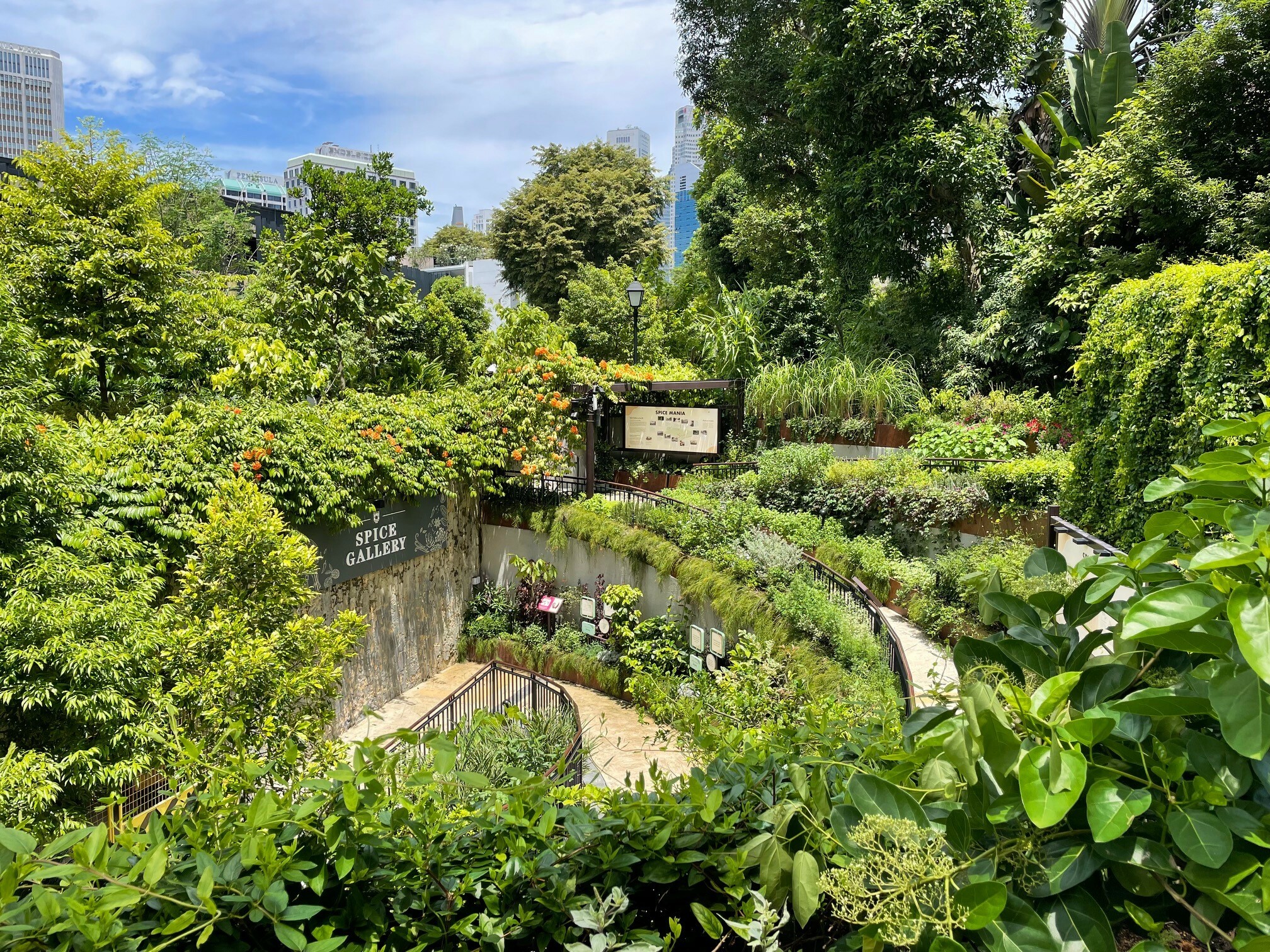 A LEGACY BUILT BY TRADE
Robertson Quay's legacy is punctuated by remarkable structures that reveal the artistry and skill of their time, and Singapore's government has taken pains to catalogue these heritage buildings, which can be appreciated over a lengthy walking tour. Notable among the buildings are Nos. 19 and 20 Merbau Road, a pair of two-storey edifices featuring clay-tiled gable roofs and an array of arched openings framed by decorative plaster architraves. Their large, timber-panelled French windows on the upper floors match the arched openings below. The façade is enriched by rusticated plasterwork on the columns, while pilasters of the Tuscan-style partition the façade into three bays.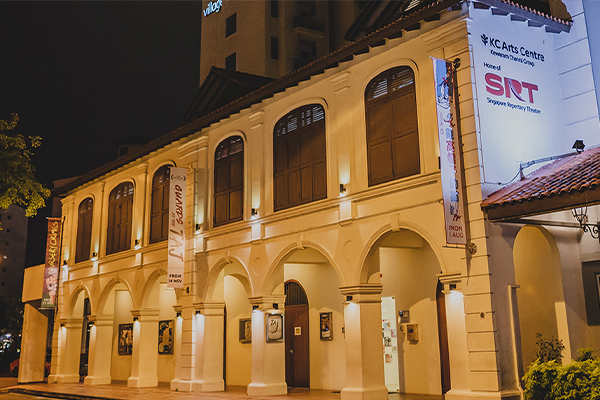 Over on Mohammed Sultan Road, No. 72-13, formerly known as the 'Bank Of China No. 3 Warehouse,' served as a landmark for the bustling import-export trade on the Singapore River. The building, reminiscent of its era, boasts repetitive bays of arched openings on the first floor, with a rare display of cross-work timber lattice panels on the upper floor. These panels, now a relic of Singapore's past, facilitated airflow and lighting while still maintaining security. The corner façade stands as a significant architectural feature, with a roof pediment adorned with decorative plaster festoons. The building's ground level retains its original large timber-framed windows, each with iron security bars. These bars, a testimony to the times, once offered protection to valuable goods stored within the warehouses.
Among these iconic structures, Nos. 41 and 42 Robertson Quay and No. 63 Caseen Street are particular architectural gems, bearing repetitive bays of arched openings reminiscent of Georgian-style façades in the city centre. Glazed fanlights and timber window shutters grace the upper openings, transforming the buildings into an elegant row of domestic edifices. The building at No. 63 Caseen Street, crowned with fanciful moulded plaster festoons, evokes European aesthetics upon closer inspection. Yet, it gracefully reveals the fusion of European motifs with Asian fruits and flowers, reflecting the craftsmen's interpretation of European design in their own cultural milieu.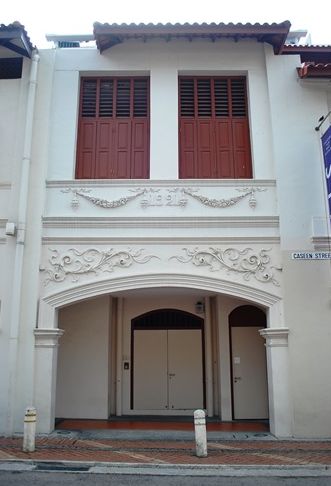 Lastly, Nos. 17, 19, and 21 Jiak Kim Street stand as sturdy single-storey buildings constructed in 1919. These buildings deviate from their contemporaries with their galvanized iron sheet roofs and jackroofs supported by timber trusses. Reinforced concrete columns at the mid-span further bolster the composite roof structure. An intriguing facet of these buildings is their use of galvanized iron sheet roofing, representing the influence of Europe's Industrial Revolution.
The distinctive roof profile of No. 17 – well-known for housing the Zouk nightclub in contemporary times – resembles the 'water-element' from Chinese feng shui, which is often woven into architectural designs throughout Singapore and many other parts of Asia. The intricate herring-bone pattern of the solid timber doors and windows adds a unique touch to these warehouses, offering a glimpse into the craftsmanship of the era.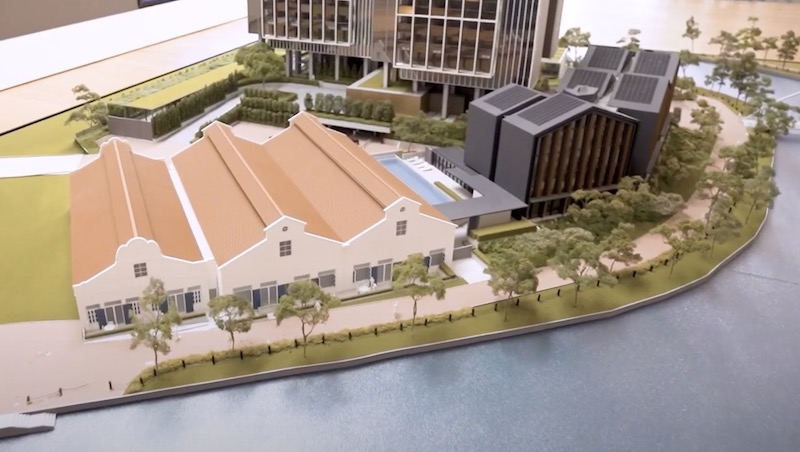 These industrial edifices, each with its own story to tell, serve as living testaments to the pivotal role of trade in Singapore's early development. Their construction styles and techniques reflect the global influences that have shaped Singaporean architecture. Although the era of trade and warehousing along the Singapore River has passed, these buildings remain steadfast, seamlessly integrated into modern developments. They don't merely stand as historical relics, but continue to contribute to Singapore's ever-evolving tapestry.
Conserved as a heritage treasure on June 6, 2014, these structures form a crucial link to Singapore's history and embody the city's transformation into an international port over two centuries. For visitors today, using The Robertson House as an ideal base for exploration, it's easy to discover the delights of Robertson Quay, with its unique blend of the old and new.
Like Singapore's other quayside neighbourhoods, Robertson Quay remains a living legacy to the area's rich maritime heritage, and a testament to Singapore's enduring spirit and commitment to preserving its history in the heart of modernity.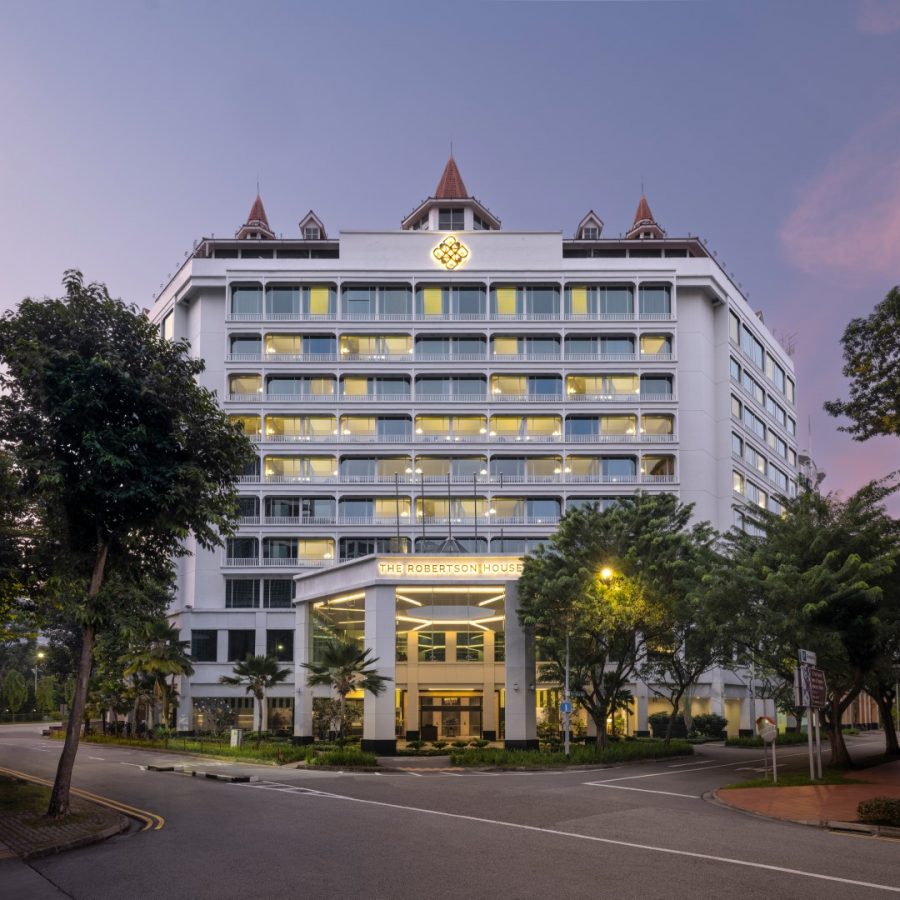 ---
"ExpatGo welcomes and encourages comments, input, and divergent opinions. However, we kindly request that you use suitable language in your comments, and refrain from any sort of personal attack, hate speech, or disparaging rhetoric. Comments not in line with this are subject to removal from the site. "
Comments