If you are contemplating an international education for your children, here are some of the reasons why you should consider choosing AISM and an Australian education.
Contributed by: Chris Broadbent, Head of Humanities, Careers & Pathways Coordinator at AISM
Just south of Kuala Lumpur, in the Mines Resort city, you'll discover a true educational gem: the Australian International School Malaysia (AISM). With a rich history spanning over two decades, AISM stands as the only institution in Malaysia to provide a comprehensive Australian education for students aged 3 to 18. Our students thrive in an educational environment that places academic excellence front and centre of everything we do but also cultivates intellectual character and wellbeing.
Nevertheless, within the Malaysian landscape, there persists a misconception that Australian qualifications limit students to pursuing higher education exclusively within Australia. As AISM's Careers and Pathways Coordinator for over 15 years, I find this myth frustrating as I spend much of my time at school guiding and supporting students who are applying to courses in countries such as Japan, Korea, China, UK, US and Canada. I hope this article serves to debunk this myth and shed some light on why an Australian education is an exceptional choice for young learners in Malaysia.
At the heart of AISM lies the Australian Curriculum, a world-renowned educational framework that prioritises holistic development, critical thinking, creativity, and problem-solving. Students are encouraged to think critically, communicate effectively, and approach problem-solving with creativity. This focus on practical skills equips our graduates with the versatility needed to excel in diverse academic and professional environments.
Furthermore, the curriculum also places a strong emphasis on fostering a global perspective. In an increasingly interconnected world, it is crucial for students to understand and engage with diverse cultures and perspectives. The Australian Curriculum instils this global awareness, preparing students to be active and empathetic global citizens.
This approach goes far beyond traditional rote learning and empowers students to become well-rounded individuals equipped to tackle the challenges of a globalised world. As a British citizen, who studied A-levels myself, I am a vocal convert to the enormous benefits of the Australian Curriculum and its ability to enable students to study all around the world.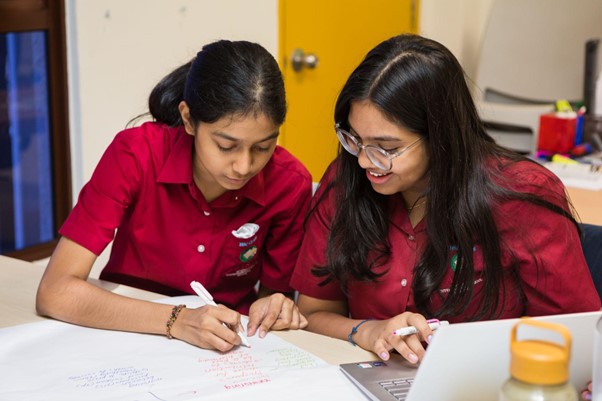 Two of our top students who graduated in 2022 serve as bright examples of the success that an Australian education at AISM can bring.
One of them, Ritisha, is about to begin a degree in Law with French at Exeter University in the UK. The breadth of the Australian HSC enabled her to study five different subjects including French and Legal Studies while continuing to excel in English, Mathematics, and Biology. This broad subject base allows for much greater flexibility than other systems offer. The Australian curriculum has honed her critical and creative thinking skills, providing her with a broad knowledge base and a versatile skill set.
Another top student, Alice, has just begun her journey at the National University of Singapore (NUS) with a degree in Business Administration (Accountancy). She fully embraced the Australian commitment to holistic education, immersing herself in extracurricular activities such as Model United Nations. By nurturing students to become well-rounded individuals, the Australian system empowers them with the confidence and adaptability to thrive in new environments. She was offered the NUS College International Scholarship, a testament to her preparedness for international higher education.
I have taught at AISM for many years and am thoroughly committed to this exceptional community. If you are contemplating your own children's education I would encourage you to consider some of the reasons why you should choose AISM and an Australian education.
1. Quality Education Aligned with Global Standards
AISM adheres to the esteemed Australian Curriculum, ensuring that students receive a world-class education recognised by universities worldwide.
2. Preparation for International Universities
Our holistic approach equips students with the skills, values, and knowledge needed to excel at international universities and adapt to diverse academic environments.
3. A Supportive Learning Environment
AISM provides a nurturing and inclusive learning environment where students can thrive academically, socially, and emotionally.
4. A Track Record of Global Success
Our graduates have gone on to study at universities around the world, showcasing the international recognition of the Australian education they received at AISM.
During their time at AISM, our students grow immensely and their horizons broaden. An international school experience helps them to widen their appreciation for other cultures and help to make them global citizens. An Australian curriculum helps them develop their critical and creative thinking skills and provides them with a broad knowledge base and skill set. AISM is indeed a gem of a school and the gateway to young people taking their productive place as leaders in the global community.
Join the AISM community today and unlock a world of possibilities for your child during our Open Days on 23 & 24 November 2023! Together, we will inspire them to think critically, dream big, and become the leaders our world needs. Interested in finding out more? Enquire now by CLICKING HERE.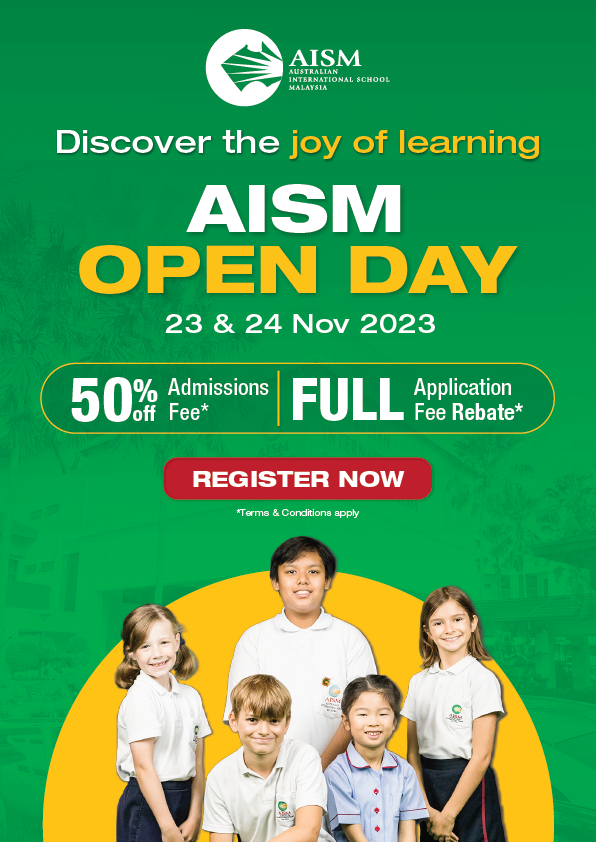 ---
"ExpatGo welcomes and encourages comments, input, and divergent opinions. However, we kindly request that you use suitable language in your comments, and refrain from any sort of personal attack, hate speech, or disparaging rhetoric. Comments not in line with this are subject to removal from the site. "
Comments