Chris Yip writes on some of the best and most well known places, with a few being distant or out of the away, to experience the most wholesome and authentic Malaysian seafood cuisine that one can savour along Selangor's coastline.
Selangor has a lot to offer when it comes to delicious Malaysian food whether it being sumptuous restaurant cuisine, traditional delicacies, fast foods, street food fare, or many other genres of gastronomical delights. However, it is interesting to note that Selangor's coastal region also has delectable seafood offerings that are both delightful and yet not too heavy on the pocket whilst presenting down-to-earth Malaysian seaside experiences. From Tanjung Sepat in the coastal south of Selangor right up to Sekinchan towards the coastal north of this state you will be spoilt for choice by the many restaurants and places famous for their seafood culinary.
The following are the many main locations and haunts for lovers of great food, or simply for a leisurely travel up and down Selangor's coast to savour some of Malaysia's best seafood.
Tanjung Sepat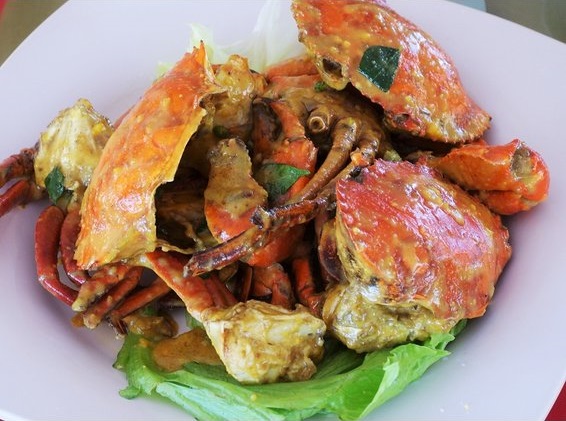 This township by the coast near the southern tip of Selangor has a number of Chinese seafood restaurants along or close to the seaside amongst the residences in the area. Some of them have their air-conditioned section of the restaurant while others are open and receive the fresh sea air throughout the day and night. Take Ban Joo Hin and Baywatch Restaurants, both offer great Chinese seafood together with breezy seaside views while some others are found further inland. The seafood dishes usually served in these restaurants range from Steamed Red Snapper in Minced Ginger to Chili Mud Crabs, from Stir fried clams to Deep Fried Squid in Batter, and from Oysters Omelet to Seafood Claypot as well as many others. The prices are market rate for a coastal area township but lower than those in Kuala Lumpur city. However, the seafood is really fresh while the atmosphere is truly relaxed making Tanjung Sepat a great place for a seafood excursion.
Morib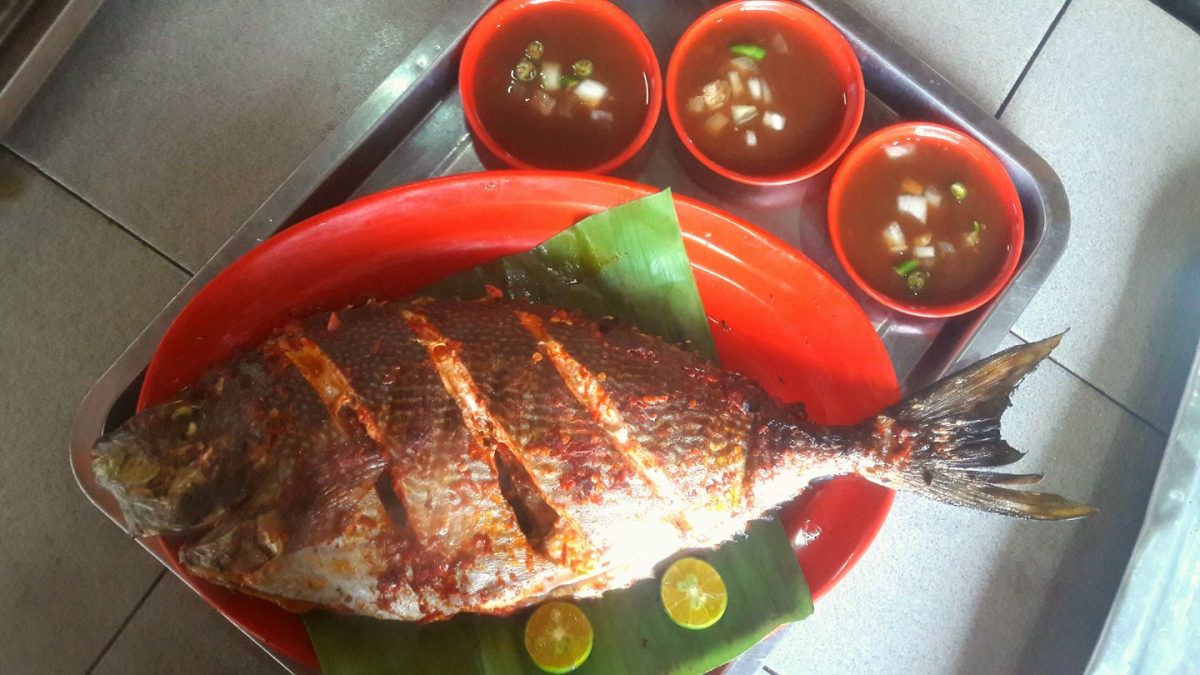 This small seaside resort township located close to Banting has some small Malay food outlets and Chinese restaurants serving seafood in stalls or small shoplots or standalone buildings. King Ikan [email protected] Selera MDKL and Terminal Ikan Bakar Pantai Morib serve Malay style seafood while in nearby Kampung Endah (Endah Village) there are the Country and Golden Sea Restaurants, both of which are Chinese seafood restaurants. From Fried Fish and Squid to Curry Fish and Shrimp in Chili Sauce to Curry Crab, you can have light meals or heavy binges just by the sea. In nearby Banting and Jugra there are also air-conditioned seafood restaurants serving a full range of Chinese seafood delights and cuisine that are more substantial and extravagant.
Teluk Panglima Garang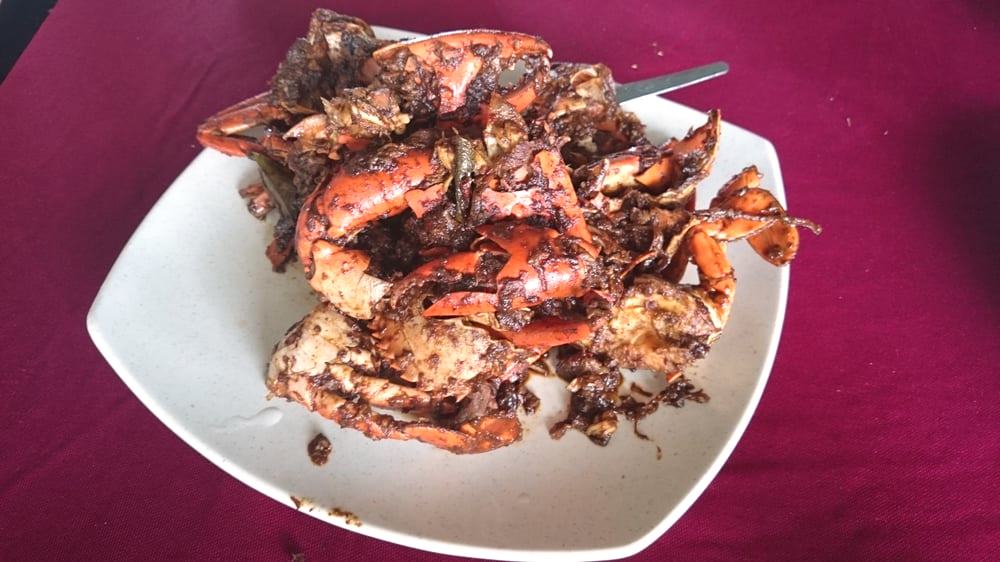 There are some Chinese seafood restaurants in large sheds close to the bridge crossing Carey Island Strait from the mainland to the island near Teluk Panglima Garang. Besides the usual seafood fare you can also try dishes like Red Roasted Fish Head, Clay Pot Fish with tofu in Oyster Sauce, Clam Omelet, Kam Heong Crabs (Golden Fragrant Crabs), Stir Fried Bamboo Snails, Steamed Pomfret with Ginger and Soya Sauce besides an abundance of non-seafood dishes too.
Carey Island Strait (Near Klang)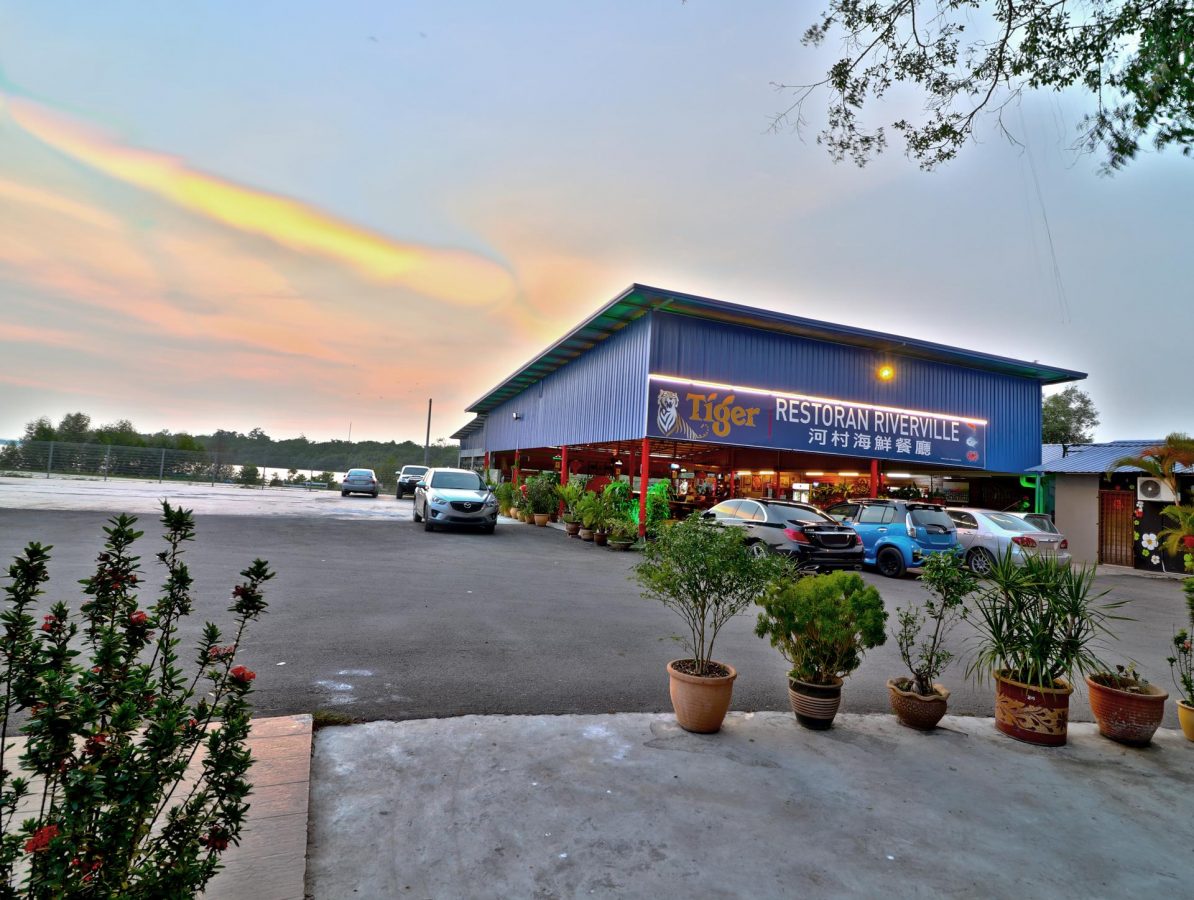 Just off the Banting road near Bandar Bukit Tinggi 3 or Parklands and a few minutes' drive on several roads heading due west to the Carey Island Strait are a few Malay and Chinese food outlets offering seafood and one of them being Riverville Restaurant, a recently established Chinese seafood restaurant with a beautiful view of Carey Island by the seawater's edge.
Teluk Gong
Teluk Gong's several seafood restaurants became famous in the 1990s and has since then remained an attraction to seafood lovers for their sumptuous seafood and variety of choices of dishes offered. Having a whole coconut with its juice still inside the shell can be quite enjoyable while gobbling down delicious fish, prawns, crabs, oysters, mussels, clams, squid, and mantis prawns, etc in the rather rustic atmosphere of the restaurants here. The location is about 10 minutes' drive off the KESAS Highway amongst palm oil plantations and adjacent to factory lots and is not too far away from Bandar Botanik.
Pandamaran Klang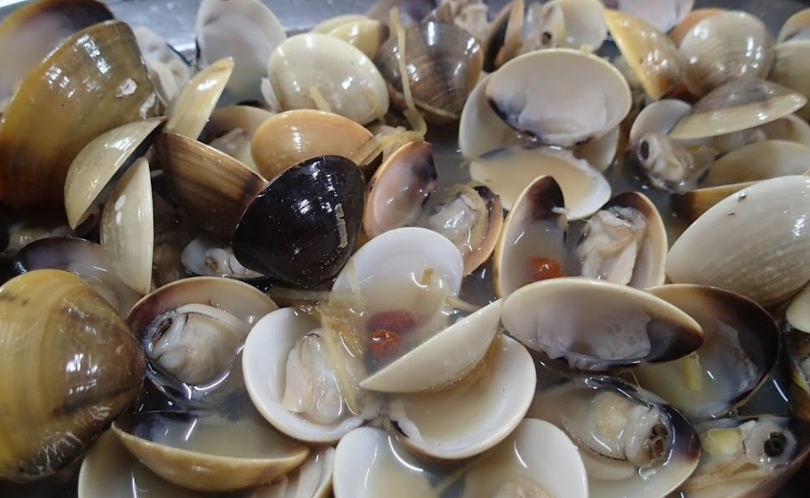 There are many seafood restaurants in Pandamaran but the most famous of them are the row of seafood restaurants along Jalan Nipah, where the most popularly known one, even to people in Kuala Lumpur, is Kedai Makanan Laut Kebun Kelapa (Coconut Garden Seafood Restaurant). The restaurants here serve seafood dishes light Steamed Cod with Ginger, Homemade Chili Paste with Soft Shelled Crab, Shrimp Omelet, Seafood Basket, Szechuan Fish, Butter Prawns, Steamed Scallops, Longevity Noodles with Prawns and many others.
Port Klang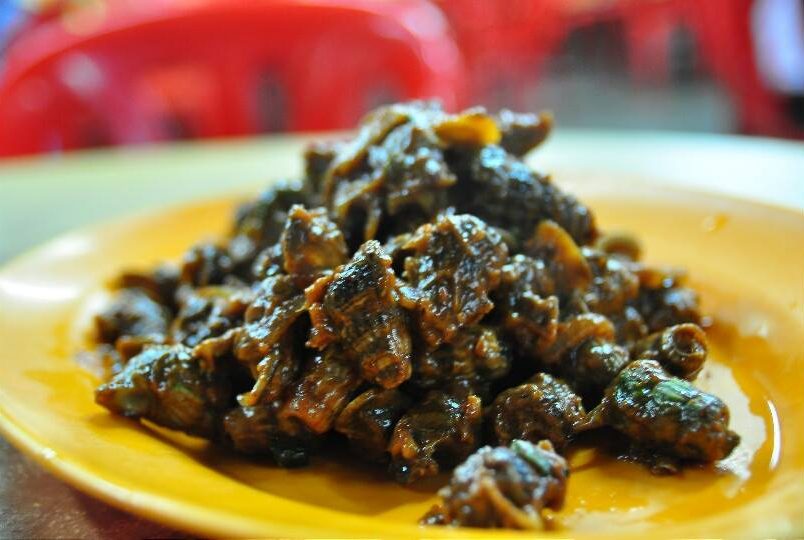 There is a semi-open air food outlet called Tian Lee Seafood Restaurant that cooks up a storm of 'Balitong' or sea snails located adjacent to a Chinese Temple along Jalan Kastam in Port Klang. It attracts a lot of hungry eaters usually in the evenings and nights. At the Port Klang Jetty, You will find the new Seaview Restaurant located upstairs in the Dato' Shaari Jihin Complex building which has a spectacular view of the harbour and serves up myriad seafood delicacies such as Steamed Fish Head, Stir Fried Spinach with Anchovies, Spicy Mud Crab, and more, in rather posh surroundings.
Klang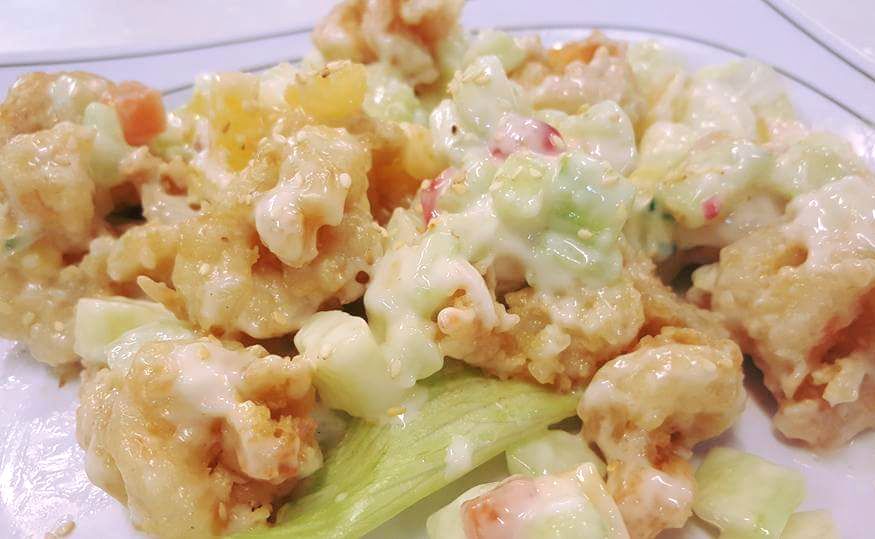 Restaurant Soon Thong in Southern Park, New Boston Restaurant along Kapar Road in town, and Foo Chuan Seafood Restaurant along Persiaran Raja Muda Musa (Port Klang Highway) are some of the 'value for your money' hotspots for gastronomical Chinese seafood experiences in Klang. Boston is exceptionally famous for its Steamed Lala (clams) in Ginger and Rice Wine dish and Teow Chew Fish Head Soup with Mee Hoon (Vermicelli) apart from a variety of other cuisine.
Tanjung Harapan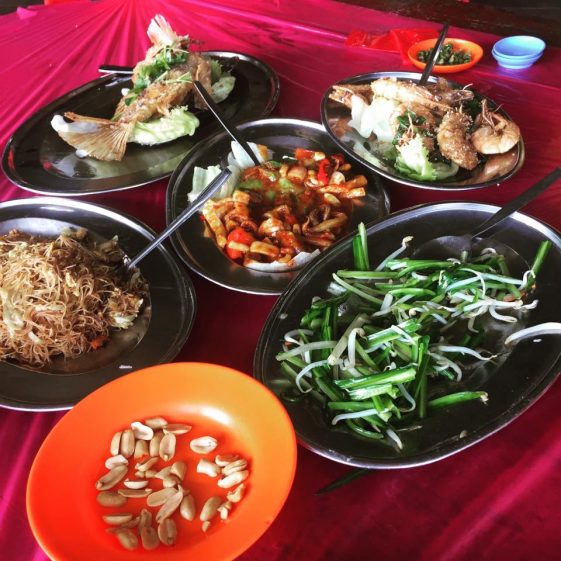 Port Village Seafood Restaurant (Chinese restaurant – but no pork served) and Restoran Ikan Bakar Muara Sungai (Malay restaurant) besides a few other restaurants and an open food court are the famous seafood attractions in this area. People from Kuala Lumpur and from afar come here to enjoy delicious seafood dishes at competitive rates with the port area as a backdrop.
Kuala Selangor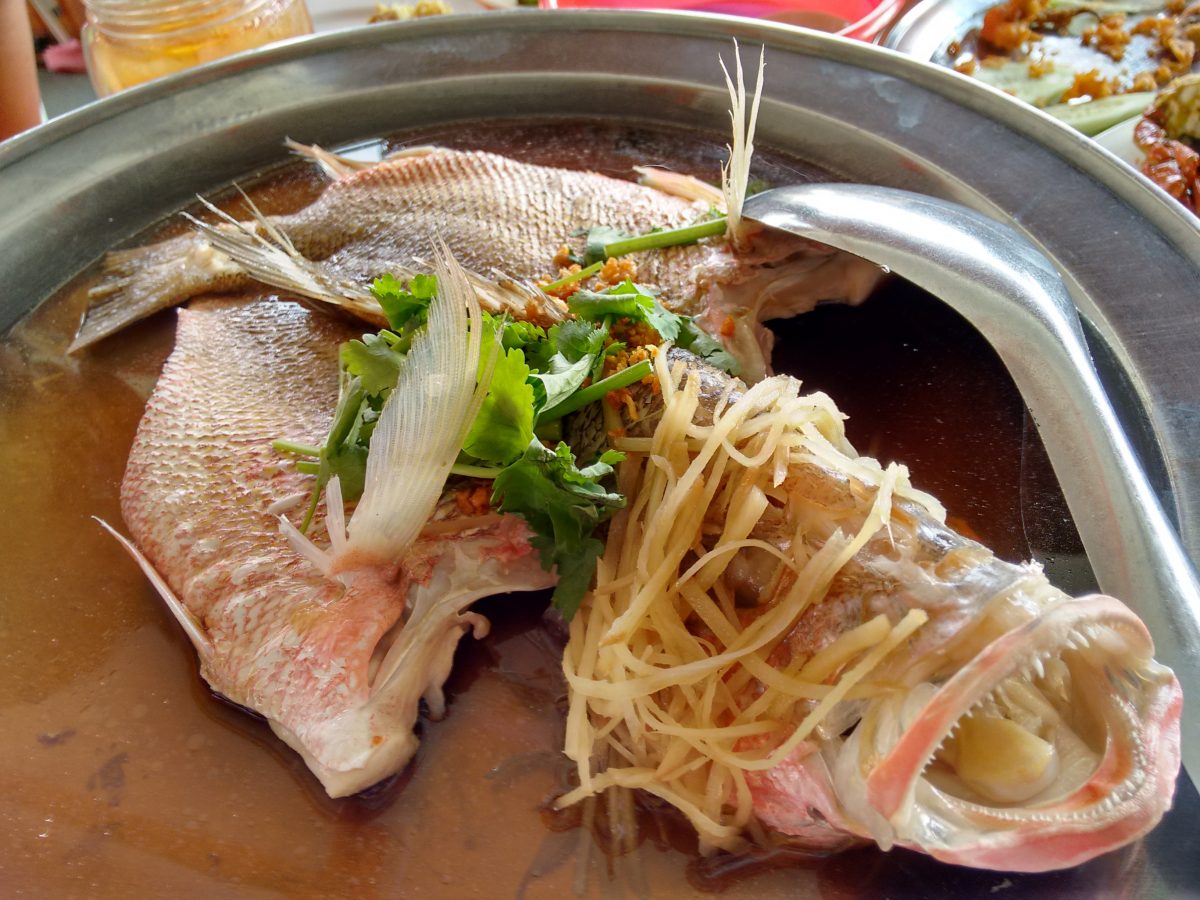 There are a host of seafood restaurants grouped quite closely together sited across the river from the Kuala Selangor township serving great mud crab, fish, prawn, squid, cuttlefish, lobster, clams, mussels, oysters, mantis prawns, etc – dishes, in various styles of cooking and flavours apart from the usual Chinese restaurant food fare. Some of the restaurants are in shoplots while others are just 1 or 2 storey shanty type half wooden and half masonry buildings located amongst the residences of the fishing village there. Everywhere you will see signboards with large pictures of fish or crabs or prawns belonging to the restaurants which will leave you thinking that you've landed yourself in seafood lovers' galore or paradise.
River View Seafood Restaurant, Restaurant Kuala Selangor Seafood, Restaurant Sin Hai Ping Seafood, and Hai Ung Seafood Restaurant are some of the more popular restaurants that serve seafood delicacies such as Steam Mantis Prawn, Deep Fried Garoupa in Ginger and Garlic Oily Gravy apart from a plenitude of other dishes.
Sekinchan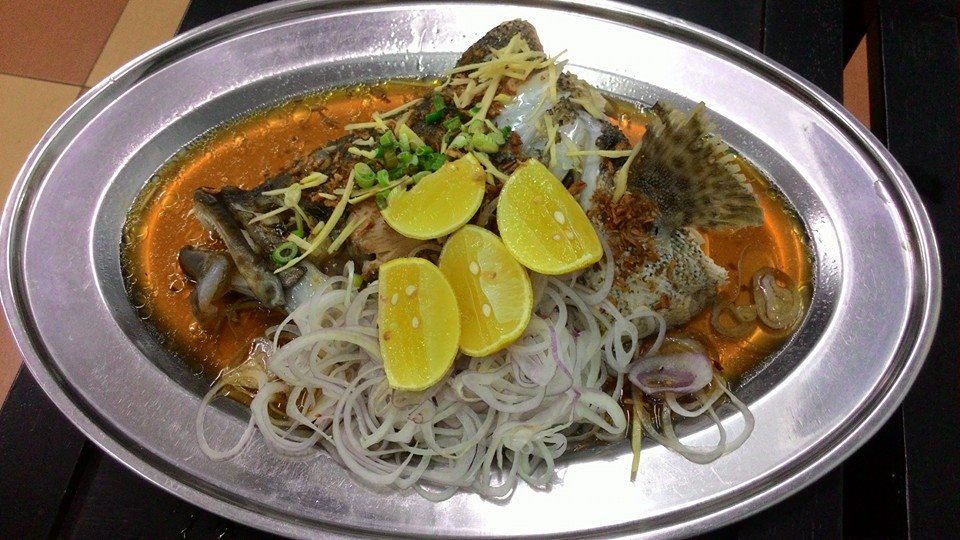 Just 15 to 20 minutes' drive north of Kuala Selangor town is another famous seafood center called Sekinchan, a small coastal township with lots of choice seafood restaurants and great prices for seafood binges. Along Bagan Road there are Jiann Chyl Restaurant that serves up great Shark Porridge and Steamed Clams while Bagan Sekinchan Restaurant offers delicious Salted Egg Crab and lovely Spicy Prawns. For lovers of Steam Boat there is the ChaoRen Seafood Steamboat restaurant which also serves a delightful seafood porridge dish. For a more posh and air-conditioned atmosphere there is restaurant Xing Qing that offers the whole gamut of delightful Chinese seafood cuisine besides the usual non-seafood Chinese restaurant fare. Restaurant Sheng Hui has the delicious Fish Maw (bladder) Seafood Soup dish which is rich with other ingredients such as snow peas and mushrooms etc.
So do find a day to take a drive along Selangor's coastal region and enjoy the many seafood experiences waiting in the many seafood restaurants near and afar. The best is that you can enjoy authentic seafood cuisine at prices below that of Kuala Lumpur and other inland cities and townships in Malaysia while taking in the fresh sea air and rural coastal sceneries.



" ExpatGo welcomes and encourages comments, input, and divergent opinions. However, we kindly request that you use suitable language in your comments, and refrain from any sort of personal attack, hate speech, or disparaging rhetoric. Comments not in line with this are subject to removal from the site. "



Comments