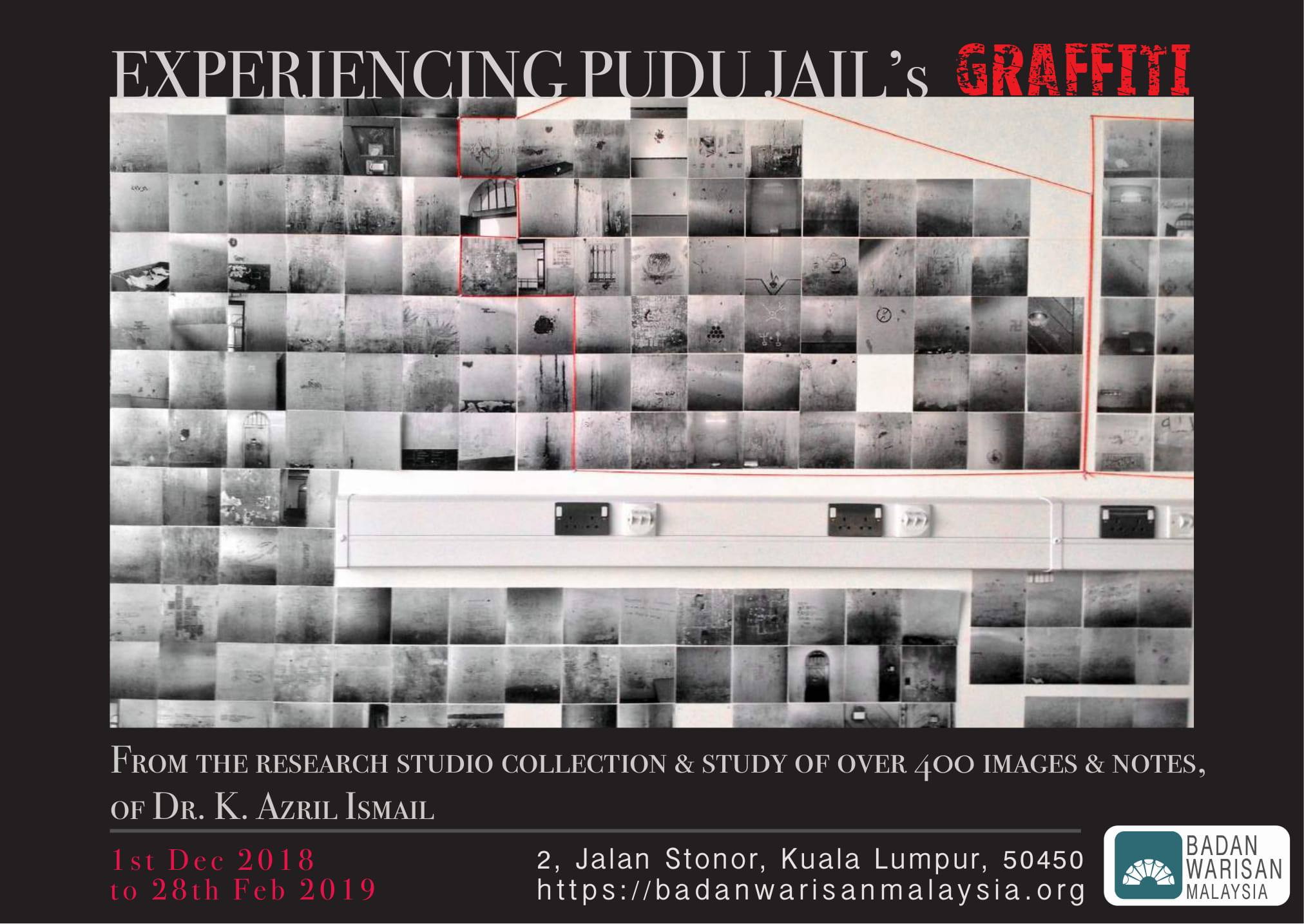 When
:
December 1, 2018

-

February 28, 2019
This exhibition is part of the Gallery Weekend Kuala Lumpur 2018 programme hosted by Badan Warisan. It is open to visitors from 10am to 5.30pm daily except Sundays and public holidays from 1 December 2018 to 28 February 2019. Admission is free.
There will be two Meet the Artist sessions:
1. Saturday 15 December 2018, 11.00 a.m.
2. Saturday 12 January 2019, 11.00 a.m.
Pudu Jail's graffiti has become a prominent signifier within the Pudu Jail's settings at the turn of the century. These sets of images were taken in 2002-03 but developing them took over a decade – through a series of monographs, black and white exhibitions, presentations, talks and forums; and with the involvement of NGOs and the Malaysian National Prisons Department.
Dr. K. Azril Ismail holds a Doctorate in Philosophy from the University of Plymouth, for his visual photographic studies of Pudu Jail's graffiti. He has been a practitioner of the early arts of 19th Century Photographic Processes since 2012; particularly on the daguerreotype and the wet plate Collodion process. These past image-making techniques became his current image-making methods, alongside utilising contemporary material studies, in which now became as a new chapter in his visual journey.
Find out more at www.facebook.com/galleryweekendKL/.