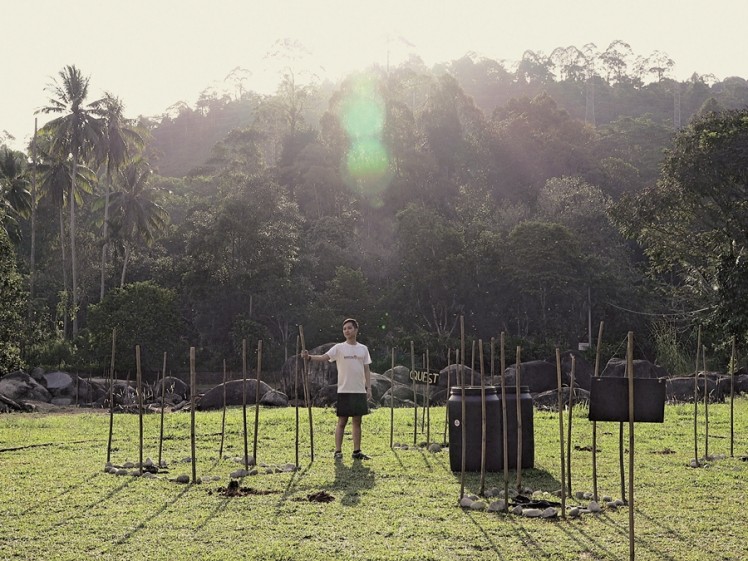 Growing up surrounded by modern comforts and conveniences, it sometimes becomes hard to imagine any other life. Vatsala Devi talks to the creators of a Malaysian reality show that strips those comforts away, leaving city-dwelling contestants to rely on their wits, resilience, and willpower to face the unfamiliar challenges of rural living. Welcome to Kampung Quest.
Mohammad Nor Khalid, more fondly known as Datuk Lat, is a well-known, beloved, and celebrated Malaysian cartoonist who has won the hearts of many readers across Southeast Asia with his outstanding graphic novel, Kampung Boy. This timeless favourite recounts the life of Mat, a Muslim boy growing up in rural Malaysia in the 1950s, his adventures and mischief making, fishing trips, religious education, and work on his family's rubber plantation. Meanwhile, the traditional way of life in his village (or kampung) is steadily disappearing, with tin mines and factory jobs increasingly overtaking the village's agricultural way of life.When Mat himself leaves for boarding school, he can only hope that his familiar kampung will still be there when he returns. In short, Kampung Boy is a tale about growing up in rural Malaysia and living that simple life.
Kampung Quest
Today's younger, urban generation – or perhaps just those who want to experience kampung living firsthand – can now get a real taste of it through Kampung Quest, an endeavour of two entrepreneurial brothers, Iskander and Feisal Azizuddin, who have a passion for film-making and reality shows. Kampung Quest is an independent reality show that revolves around participants, called urbanites, adapting to an unfamiliar setting and using the limited knowledge they possess to succeed. The urbanites are housed in a traditional kampung house and will have to contend with camp rivalry, clashing egos, differing personal habits, and unfamiliar methods of getting things done the old-fashioned way. The urbanites are subjected to daily tasks associated with kampung life and compete in unique quests which ultimately decide how events play out throughout the course of the series.Think Big Brother (the reality game show), but in a more localized setting of tropical rainforests and cool rivers.
The Inspiration Behind the Show's Concept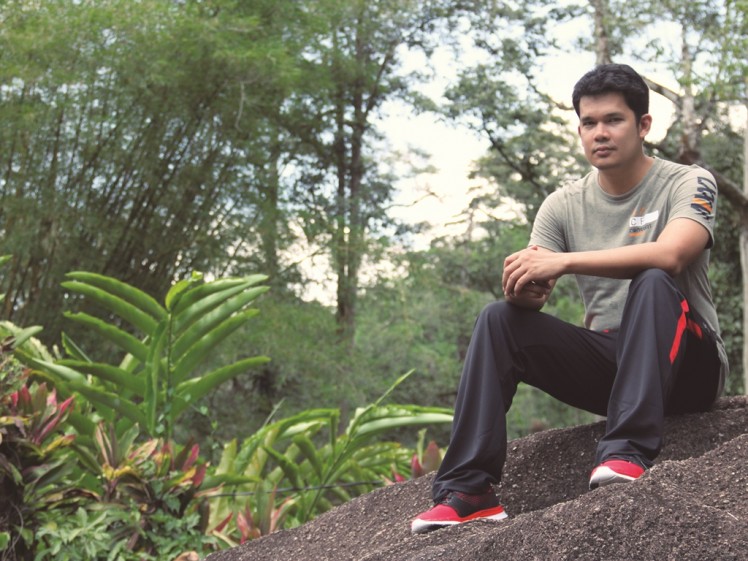 So how did brothers Iskander and Feisal get the inspiration to host a reality show that not only showcases Malaysia's beautiful landscape, but also helps bring back the tradition, culture, and heritage that is briskly losing ground in a rapidly developing country? Feisal explains that growing up, both he and his brother had mutual love for adventure books and the outdoors. "As kids, we grew up reading books by Enid Blyton and other adventure-related books like Nancy Drew, The Hardy Boys, and The Famous Five. These books whetted our appetite for an adventure of our own, which in turn encouraged us to be creative and imaginative. We formed our own secret society in school, created adventures for ourselves, and, as much as we could, played outdoors. So it was during one of these times that my brother and I thought, 'What it would be like to take Malaysians out of their comfort zones, put them together in one place for a period, and watch them use their skills to survive?' and that is how the idea for Kampung Quest came about."
What is it About?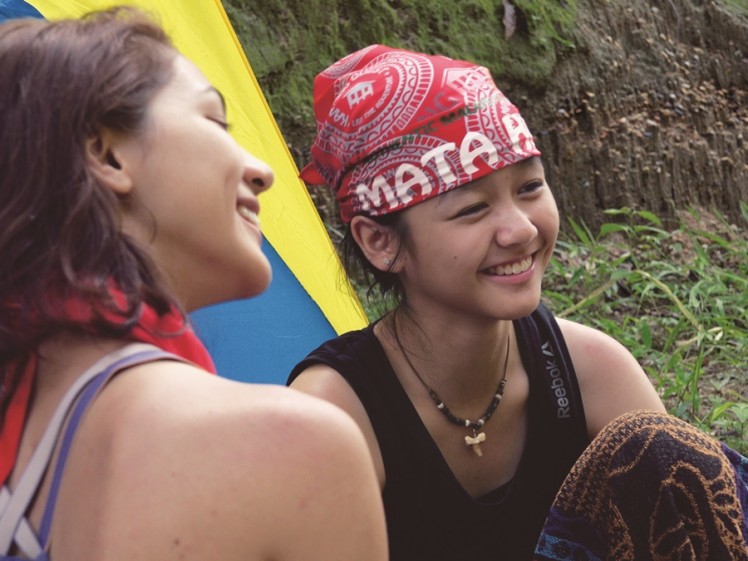 The idea was certainly to create a show that was identifiable with Malaysians. "The kampung is very much a Malaysian element within our culture and it is a word that is easily identifiable with Malaysians," Feisal said. "This show is about reconnecting Malaysians with their culture and heritage." He went on to explain that the concept for the show was developed in 2013, and once the idea was accepted by the entire crew, the production and filming work began in earnest. In addition to being entertaining and reintroducing Malaysians to their heritage, Feisal added that the contestants hone new outdoor skills such as pitching a tent, path finding, and general survival skills. "By the end of the season, hopefully they will leave the show with invaluable experience and a greater appreciation for the outdoors," he said with a grin.
Season One and Two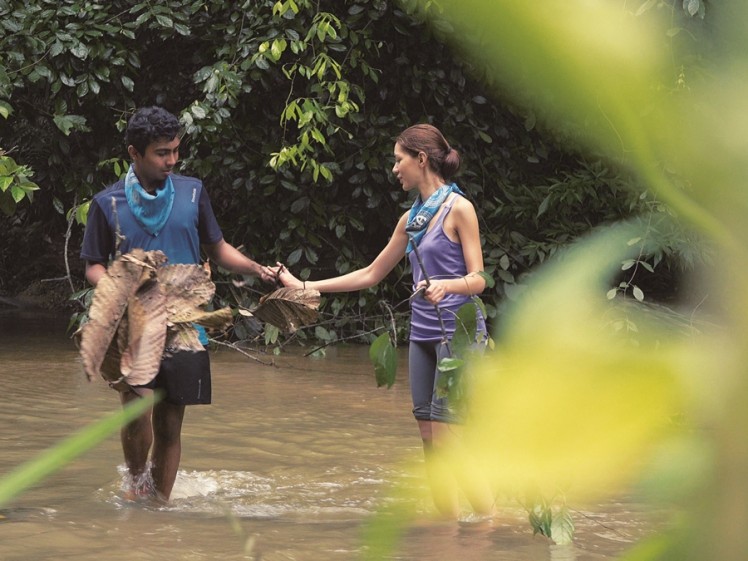 The first season of Kampung Quest saw the urbanites learning the art of silat (an indigenous form of martial arts) and engaging in a spirited re-telling of an old Malay folklore tale, "Si Tanggang", and the show found great success, even attracting a cult following. Spurred by the positive reception, the brothers decided to up the game for the next season. Inspired by the belief that racial unity needs to be reintroduced to Malaysian society, Feisal explained, "The second season has been shot and this season is very different from the first. This season, I believe, is putting more emphasis on uniting Malaysians from different walks of life, and seeing them set aside their differences and work together for a common cause: to emerge victorious."
The second season also exposes participants to the unique face mask changing dance, traditional Odissi Indian dances, and the unique sounds of the gamelan ensemble. Apart from that, the show also embraces humanitarian causes and aims to highlight the plight of the less fortunate. In the first season, for example, the final two contestants on Kampung Quest visited Somalian refugee children from the Fugee School, co-founded by former Miss Universe Malaysia Deborah Henry, and donated furniture, books, and educational tools with the support from the Yayasan Tun Abdul Hamid foundation.
Being independent producers for Kampung Quest, Feisal admits that there were serious hurdles to overcome, namely financial support. "Season 1 was fully funded by Iskander and me, as we used our savings to make this show happen… and it wasn't cheap. It was easy to pen the idea onto a paper and plan the show, but when it came to making this show a reality, the work and effort required was a real challenge, and at times – when the going got tough and we faced rejection time and again – we almost reached a point where we wanted to give up. But our belief in this project fueled our persistence to make it happen," explained Feisal. And that strong determination has surely borne fruit: As the result of a successful season one, a pair of major brands, Sony and Reebok, have now come on-board to lend their support for the second season of Kampung Quest, so look for more kampung adventures to come!
Source: Senses of Malaysia March-April 2015
Comments