Living around Penang, it's always been a misconception that snorkelling or scuba diving is not possible with the excuse that the water is not clear blue or there isn't much coral around. With little expectation, travel writer 'Wanderosh' ventured out to some of the lesser-known islands in the Strait of Malacca with Hidden Malaysia.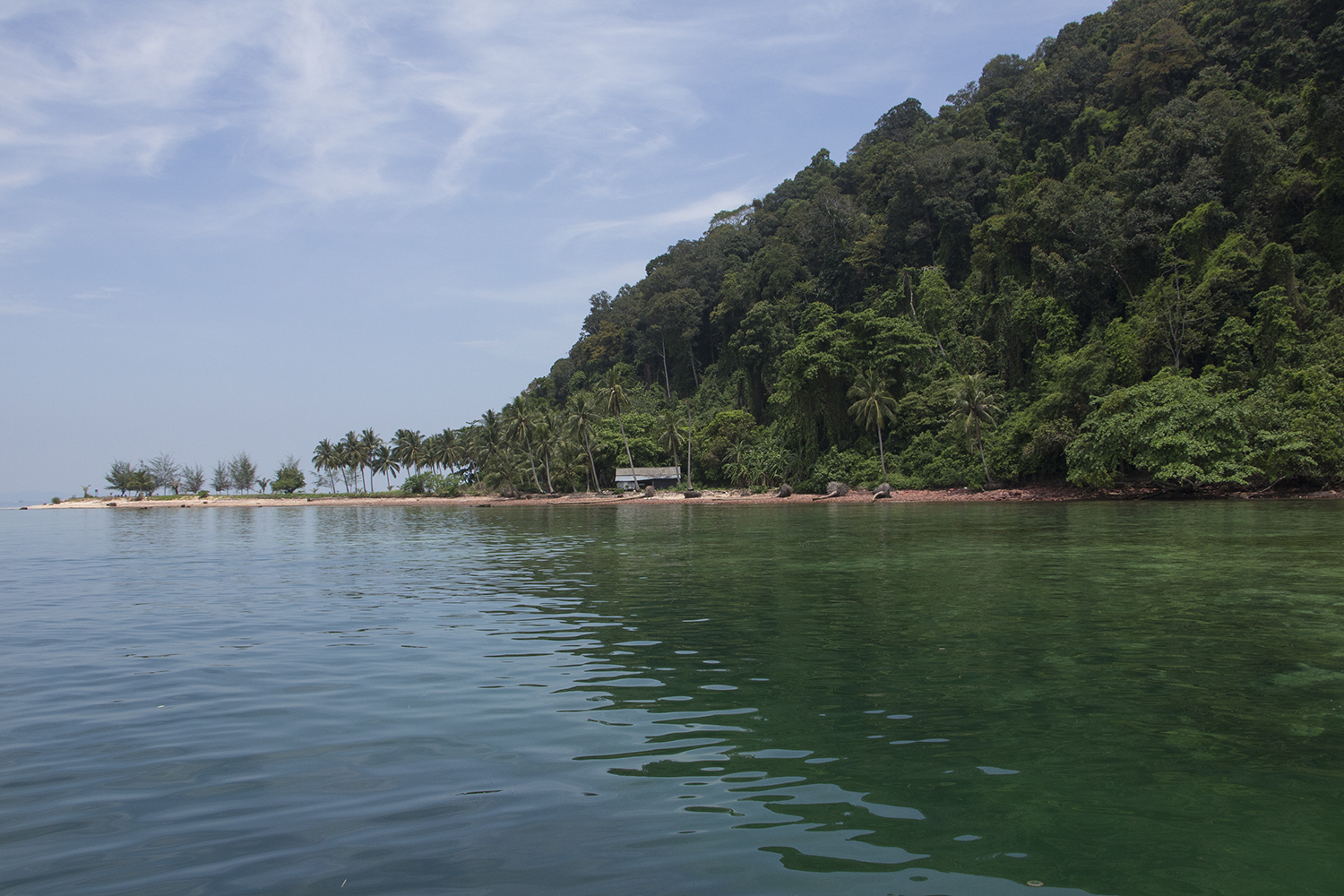 An hour's ride from the northern tip of Penang lies three secluded islands that are relatively untouched by tourists. Nestled between Penang and Langkawi within the Yan district of Kedah, these islands are easily overlooked. White sand beaches, flanked by clear emerald coloured water, reward those who dare to venture out to Bidan, Song Song and Telur Islands.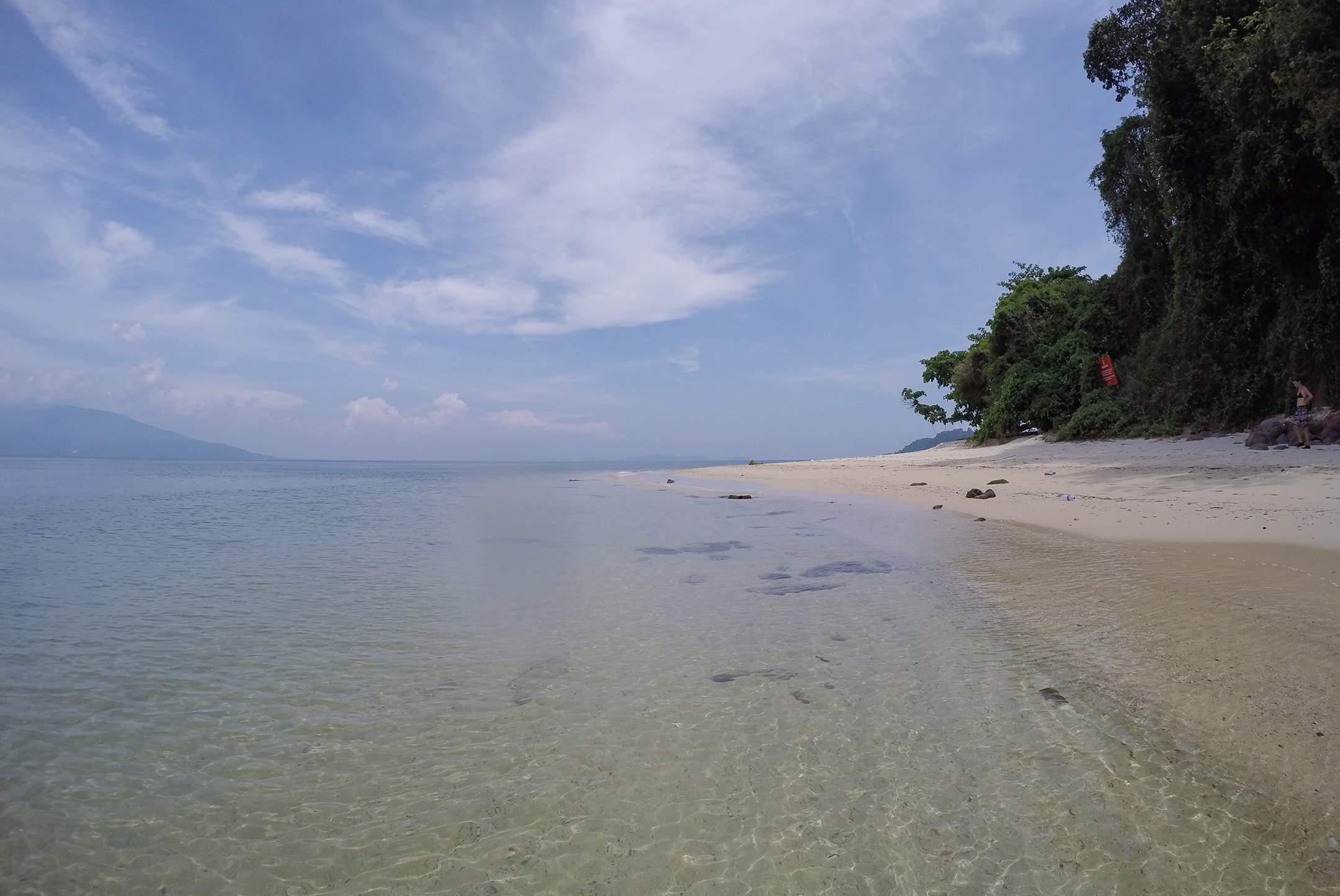 As I lay on the soft sandy beach, with the calls of songbirds emanating from the nearby lush tropical forest, and the soothing sounds of lapping waves and all around, I looked around to check – yet again – that had this piece of paradise all to myself.
As beautiful as the area is above sea level, the real secret lies below the surface. Each island is surrounded by beautiful coral reefs teeming with schools off fish. As the boat pulled into each island, one can't help but be awed by the beauty that lay just below the surface. The water is so clear that you can see the coral formations and variety of marine life from the boat.
Bidan Island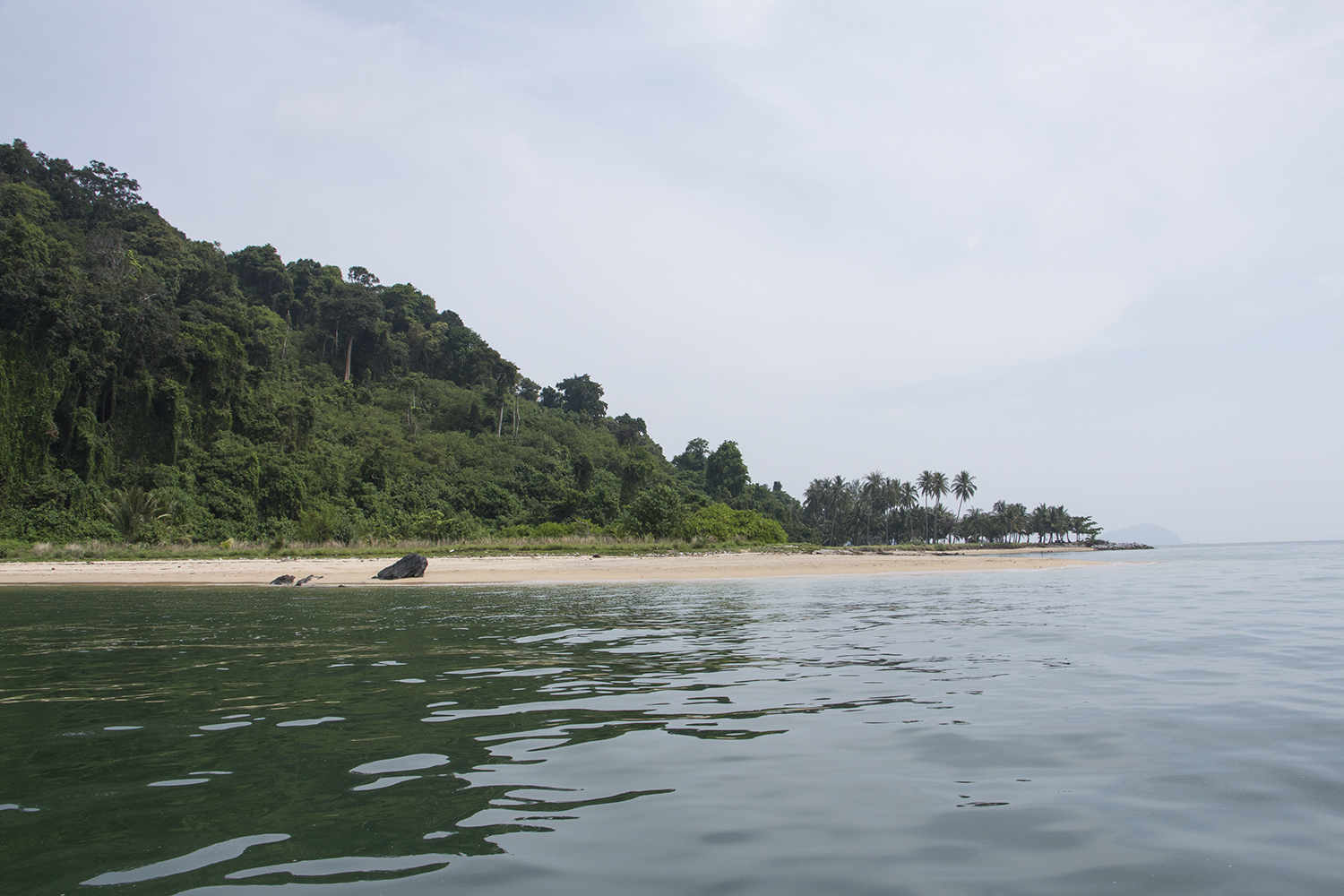 Located 17 nautical miles north from Penang, this island was a holiday spot for the Australian Defense force personnel and their families back in the 70s and 80s. The Royal Australian Air Force used Butterworth as an air force base in the late 1950s during the Cold War, so during the weekend the remote location of Bidan Island formed a perfect a getaway for the families.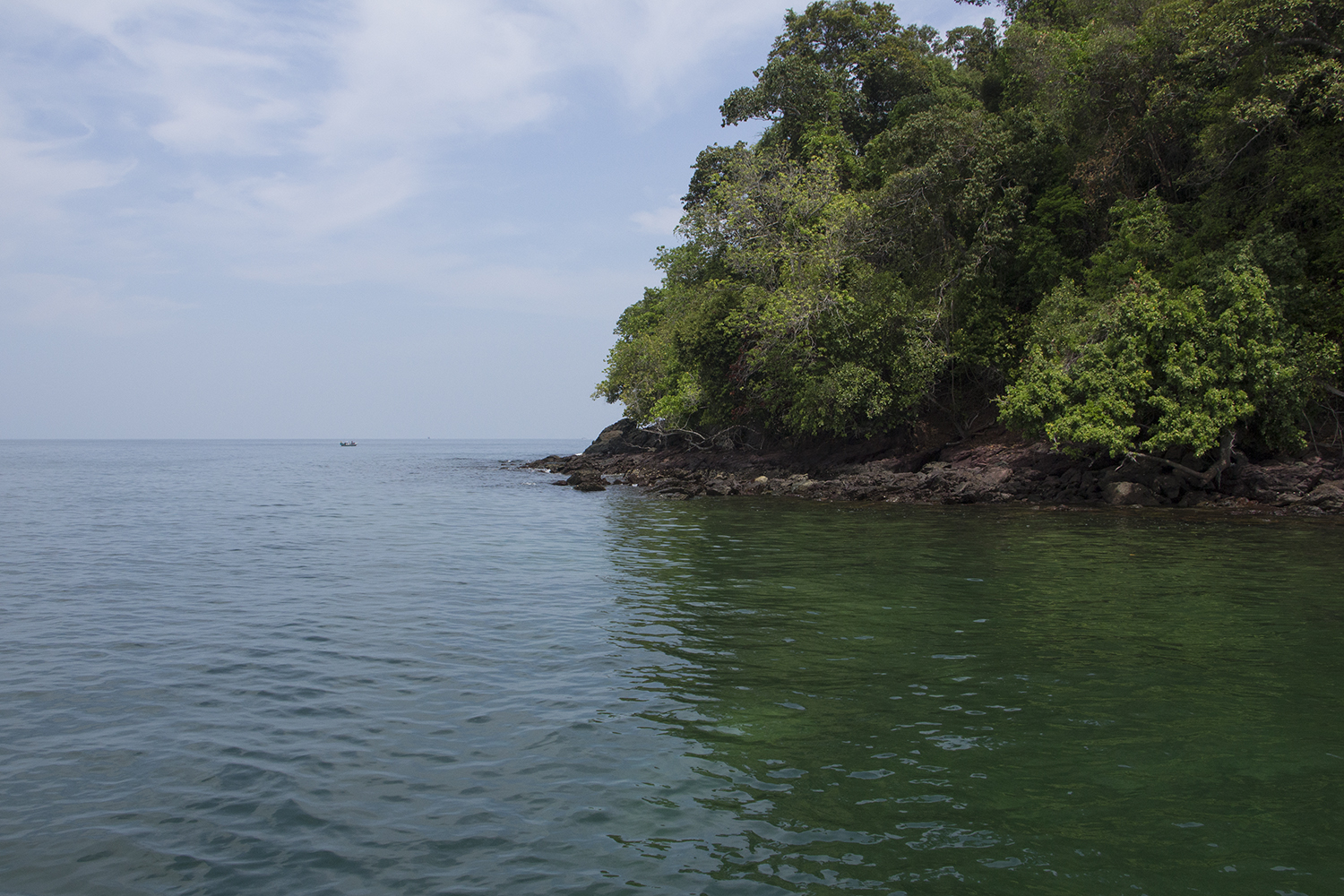 This is the only other island within the Yan district that has human inhabitants – to this day. This island is traditionally used by fishermen as a layover and shelter on long trips out at sea but there is a small eco-tourism group that offer accommodation with very basic amenities to those who wish to spend more time on the island to help conserve and keep its eco system healthy.
Song Song Island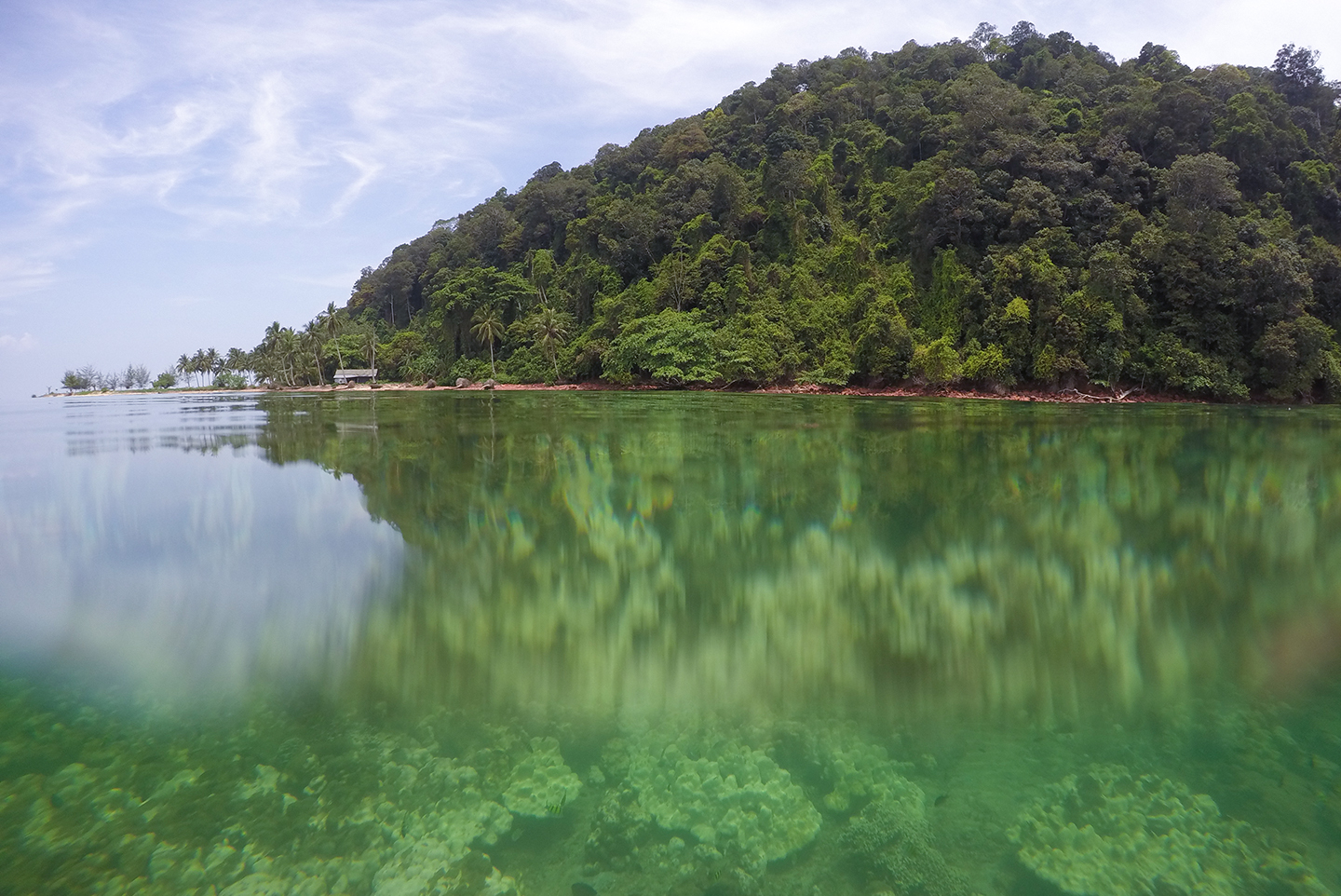 This island has some of the best coral systems among the three and it's hard to believe as the Royal Australian Air Force used it as a missile testing ground in the 50s. The island has been closed off to public for many years until 2008 where the location, somewhat guarded by locals, is known to fishing enthusiasts and fishermen.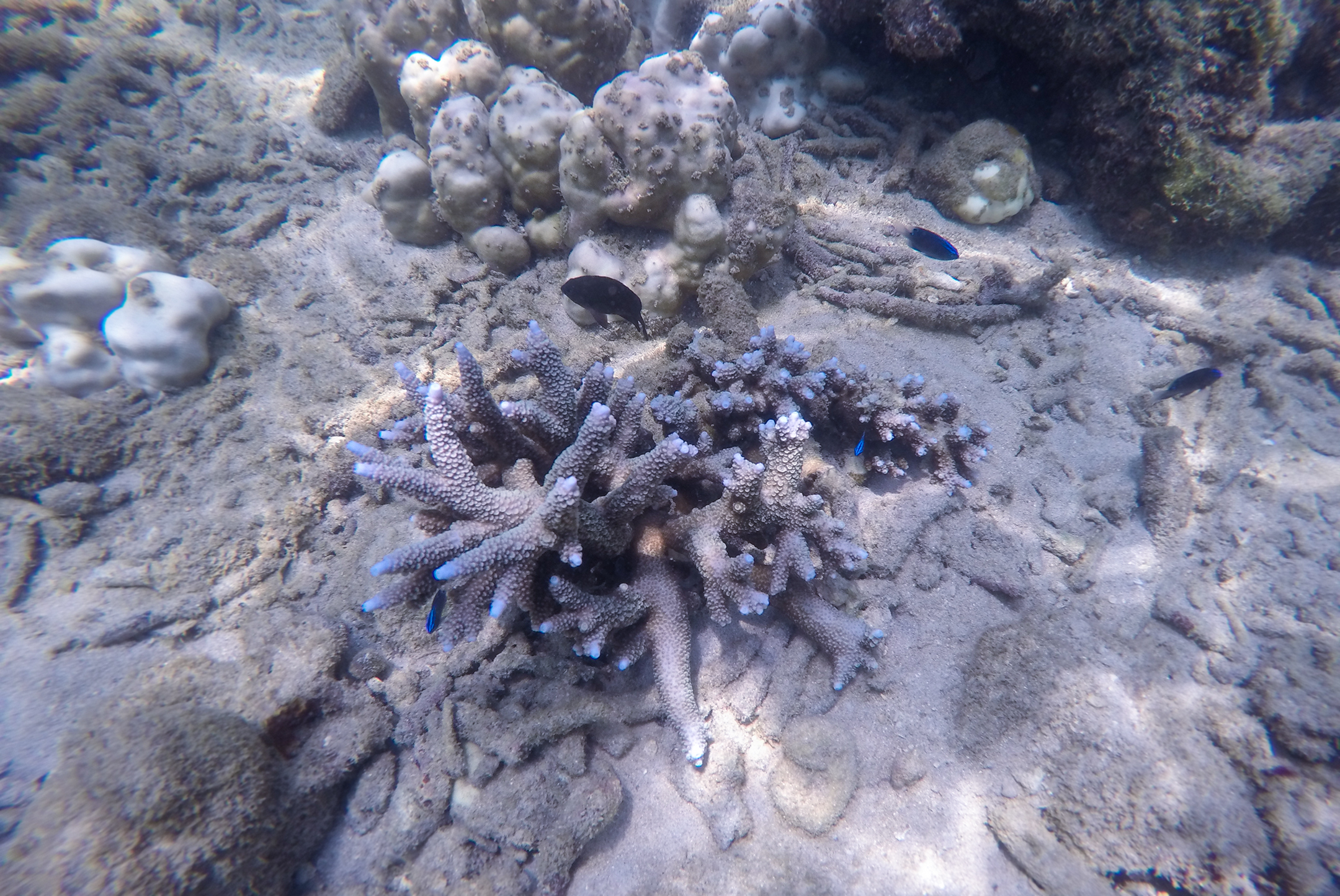 As it was kept close to public for years, well after being used as a target practice range, the corals have had a chance to grow. As I snorkelled exploring the reef, it was amazing to see hard coral in green, yellow and blue populate the seabed. Clusters of anemone with families of clownfish are dotted along the seabed while crabs can be seen hiding between the corals feeding themselves – it's a sure sign that the marine eco-system here is healthy and coming back to abundance.
Telur Island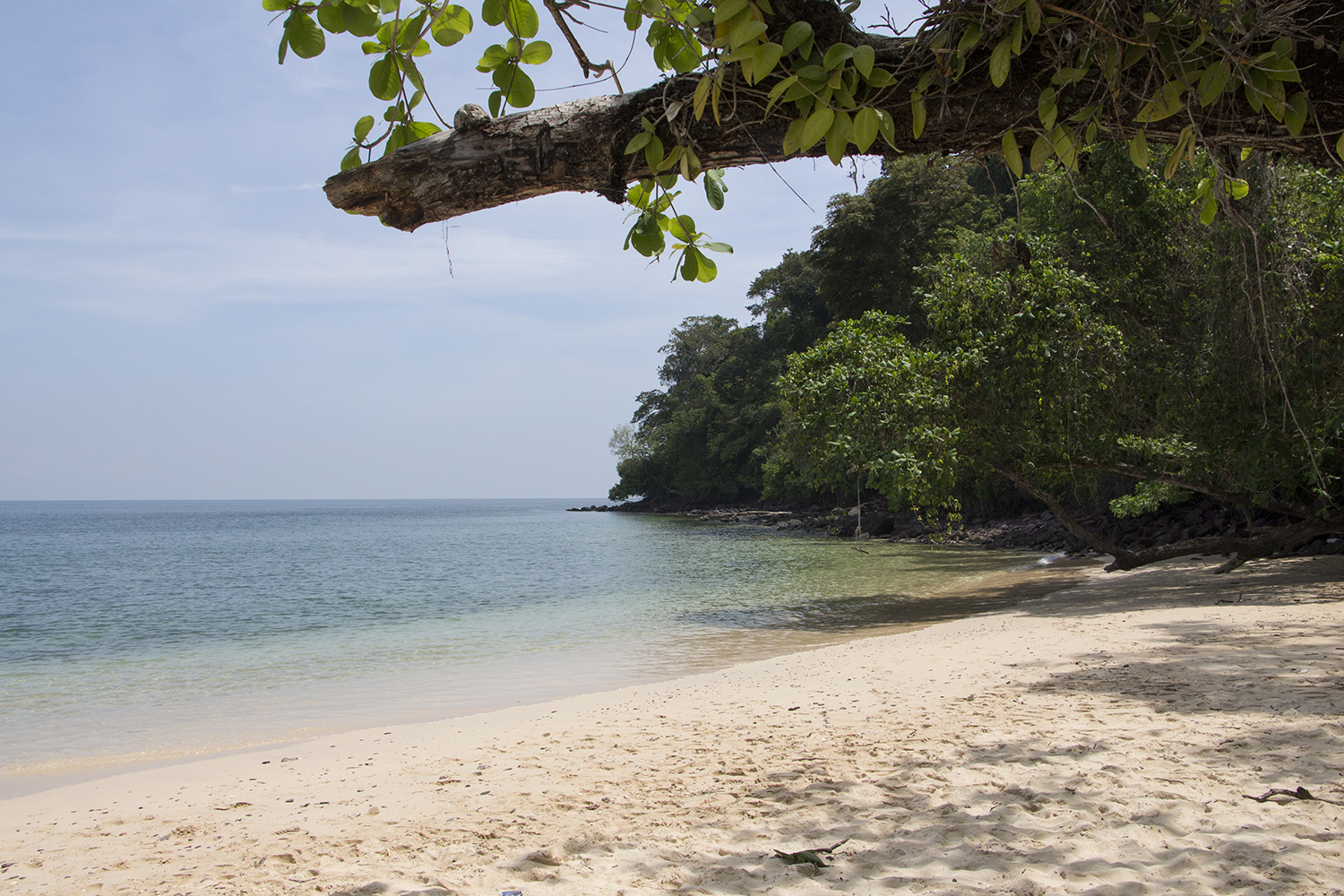 A relatively rocky outcrop with a burst of tropical forest and a short stretch of sandy white beach, this is the smallest of the three islands. The only remnants of any human activity are in the form of building foundations, of what I assume used to be a guard post.
The waters here are just as beautiful, and you're able to see larger clusters of soft corals compared to the other two islands. As you go from one island to the next, you'll see schools of needlefish, crabs, damsel-fish, clownfish, moorish idol, copper-band fish, big-eyed snapper, sea urchins and not forgetting the sea cucumbers, to name a few. If you're lucky, you'll be able to see dolphins breaking water during migration season.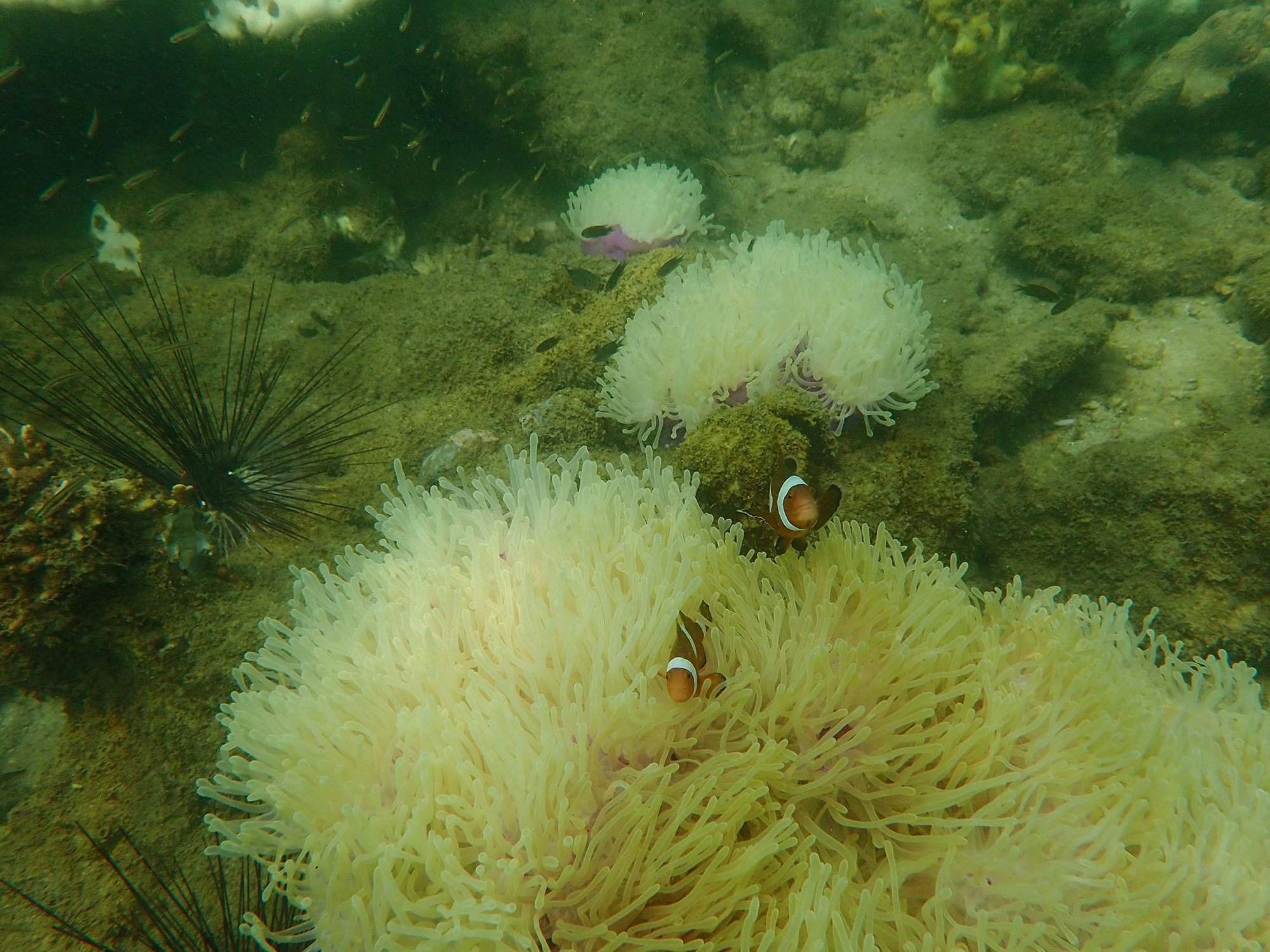 Hidden Malaysia, the tour company that took me around the islands, settled on Telur Island to set up the barbecue-picnic. While waiting on lunch, I feasted my eyes on the picturesque view of mount Jerai in the distance perfectly framed by the sky and sea.
You can't ask for a better way to spend a Sunday afternoon that sitting under the shade of a tree, with a beautiful picnic spread, on a stretch of white-powdery-sand beach, listening to the sound of the waves crashing – it was heavenly. And there was no other soul around except us.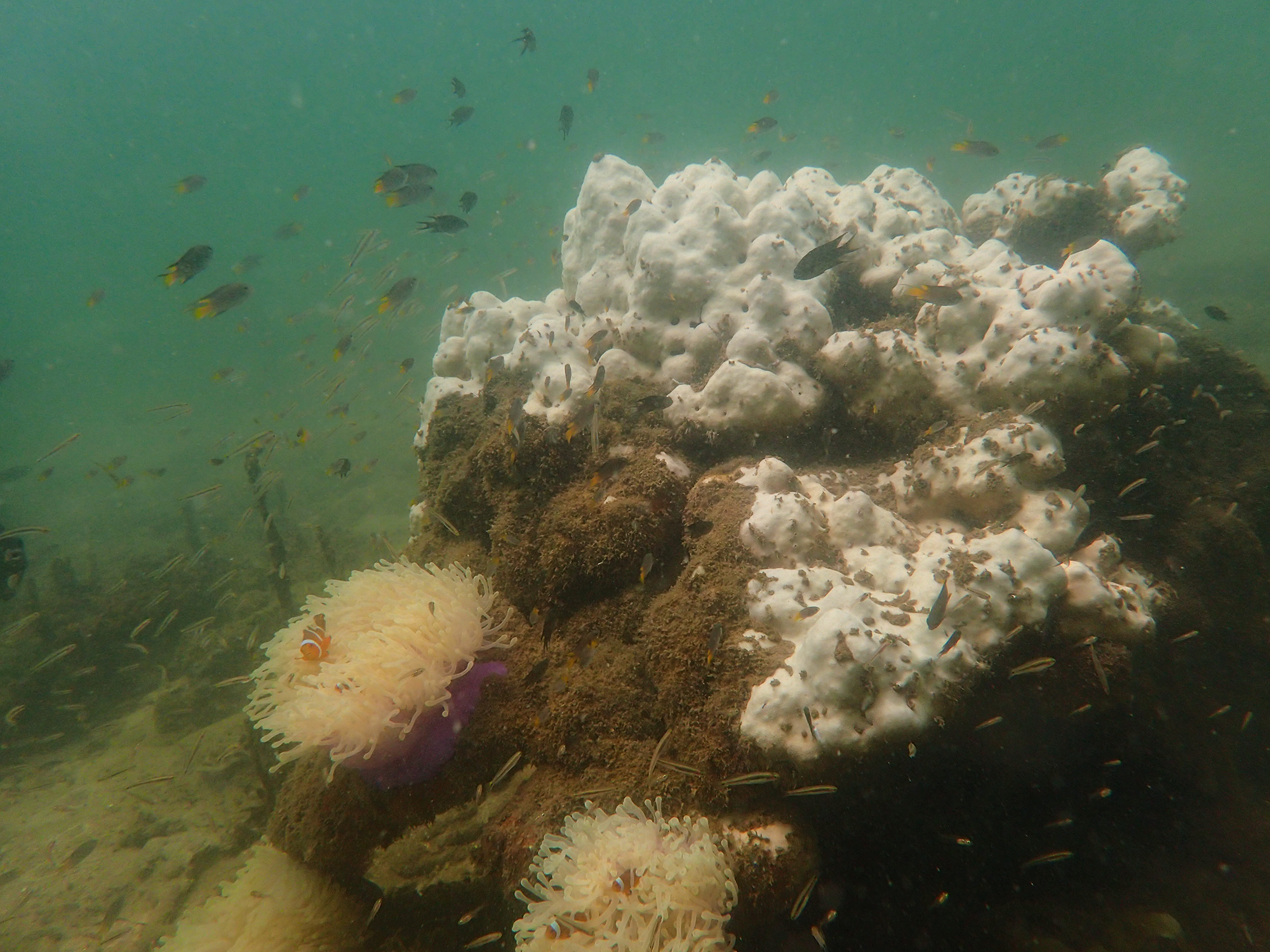 Knee boarding
Before the day was over, I tried my 'hand' at knee boarding. Apart from snorkelling, Hidden Malaysia also provides water activities for the adrenaline junkies. Knee boarding may sound easy compared to wakeboarding, but it's a challenge to keep your balance while trying to mount the board that's already cruising at a slow steady speed. But once you're on the board kneeling and strapped in, it's a fun ride surfing waves!
These islands in the north a worth a visit. If you are in Penang and are in dire need to be in the water without the fear of jellyfish, then head out to these islands. You won't be disappointed!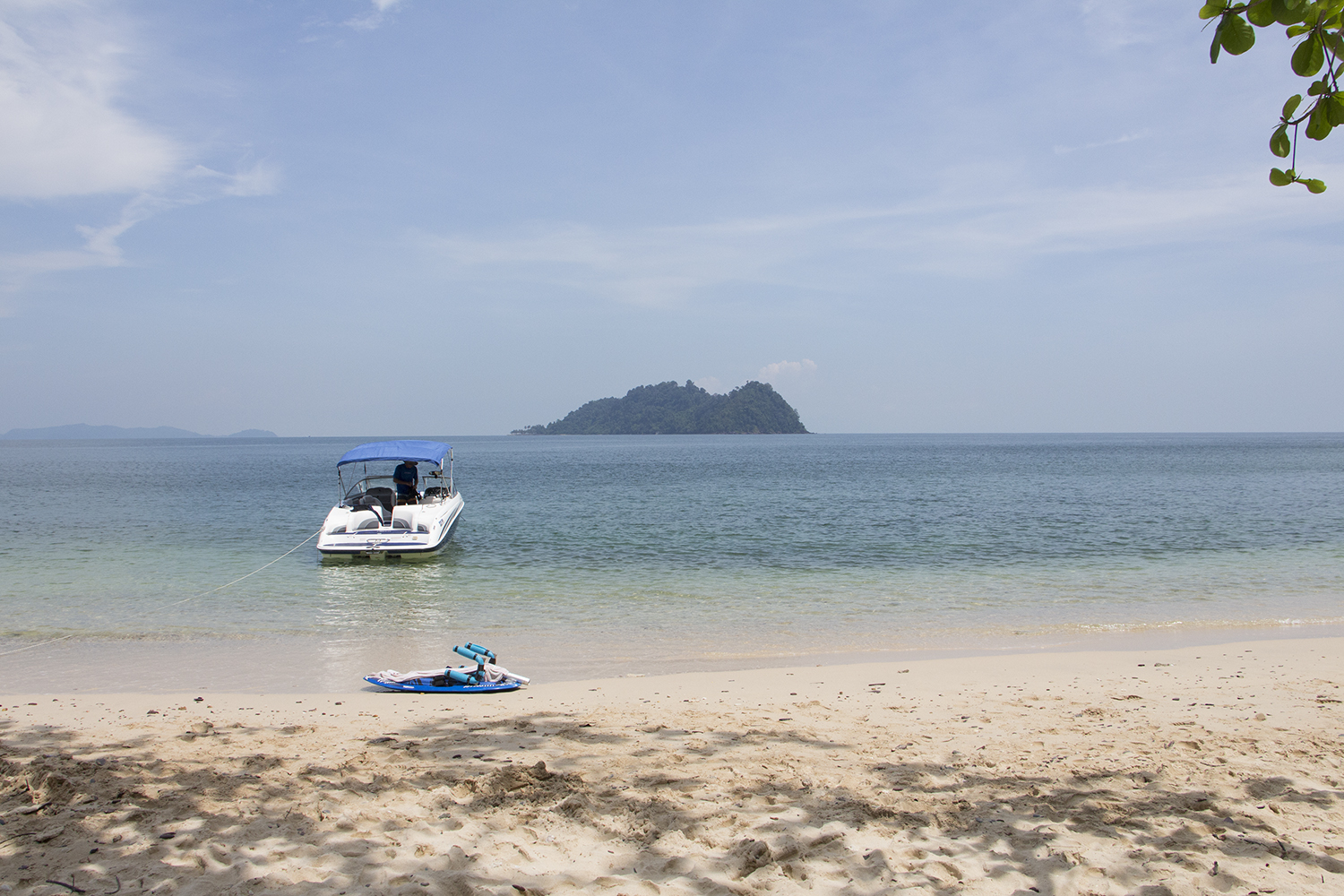 Hidden Malaysia, run by Falk and Stefanie, provide day trips from Penang Island to Bidan, Song Song and Telur Islands. Their powerboat will get you to these islands within an hour. Apart from the snorkel tour, they provide activities such as wake boarding, wake surfing, knee boarding, and donut rides for the thrill seekers.
---
"ExpatGo welcomes and encourages comments, input, and divergent opinions. However, we kindly request that you use suitable language in your comments, and refrain from any sort of personal attack, hate speech, or disparaging rhetoric. Comments not in line with this are subject to removal from the site. "
Comments