One of Malaysia's legendary choreographers and classical Indian dancers, Datuk Ramli Ibrahim, recently received India's Padma Shri award, which is one of the country's top civilian honours. According to The Star Online, Ramli received the award from President Ram Nath Kovind at the Presidential Palace in New Delhi on Monday, dressed in a black baju melayu and songkok.
The award acknowledges Ramli's 40-year career as a classical Odissi dancer and trainer, his Bharatanatyam performances, and the setting up of the Sutra Foundation in Malaysia, which includes the Sutra Dance Theatre and Sutra Gallery. It is the fourth highest civilian honour in India,  given every year to people for their distinguished services in various fields such as arts, public affairs, and sports.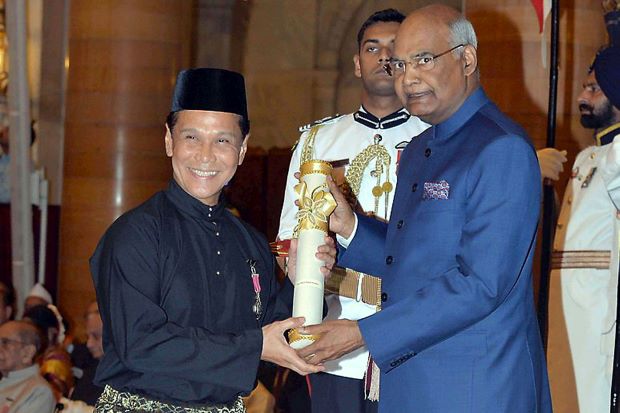 On Jan 25 this year, as a special gesture to mark the silver jubilee of the India-Asean relationship, the Indian government announced that this year's awards will also have 10 recipients from South-East Asia.
Ramli told Bernama, "The award is a boost to Sutra Foundation. There will be the responsibility of rising up to the expectation of people who think that this award brings automatic success. I hope the award will help to foster more bilateral cultural links between Malaysia and India. What is even more important is that our initiatives are not motivated by political or economic agendas but for the love of Indian arts."
65-year-old Ramli is a cultural and dance icon in Malaysia, not only famous for his dancing talent, but also for promoting the arts through the Sutra Foundation. The company frequently collaborates with photographers, chefs, and musicians for their traditional Odissi performances, bringing all elements of the arts together. Two performances in this vein that you can check out this month are the Cave of the Heart and Serentak.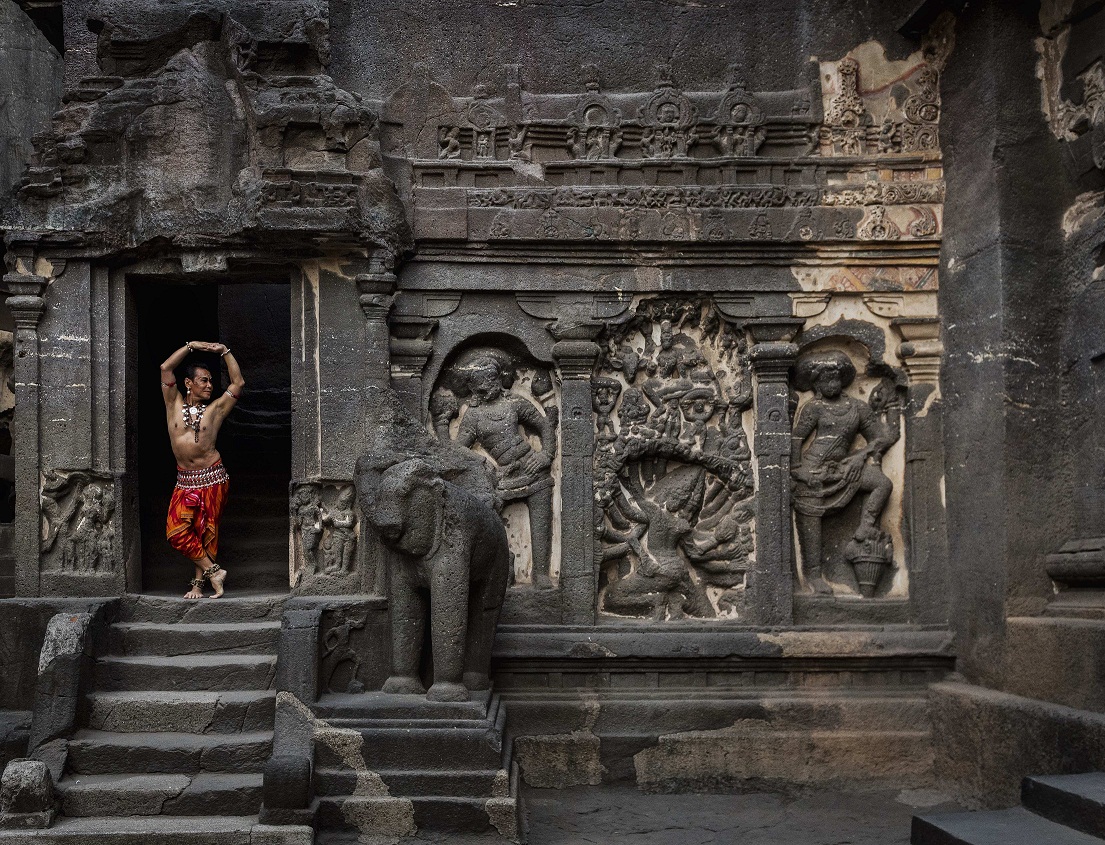 Accomplished in ballet, modern dance, and traditional Indian dance, his interest in Indian dance peaked during his tertiary education in Australia. When he ended up returning to Malaysia many years later, he was inspired to set up the Sutra Dance Theatre in order to achieve his vision and interpretation of the art form. Dancing took a backseat over the years as Ramli became more involved in the production and choreographing of the performances. Today, Ramli is well-known as a pioneer in introducing an integrated approach to the theatre and visual arts. He also takes promising dance talents under his wing.
Besides his talent and passion for traditional Indian dance, Ramli is also often singled out in the scene because there aren't many other Muslims or even non-Indian dancers who embrace the art form like he does. Despite the controversy, he has always maintained his stand that performing the classical dance, even in temples sometimes, doesn't make him any less of a Muslim.
For more about Ramli Ibrahim's journey, please read An Interview with Malaysia's Dance Icon, Datuk Ramli Ibrahim.
Comments