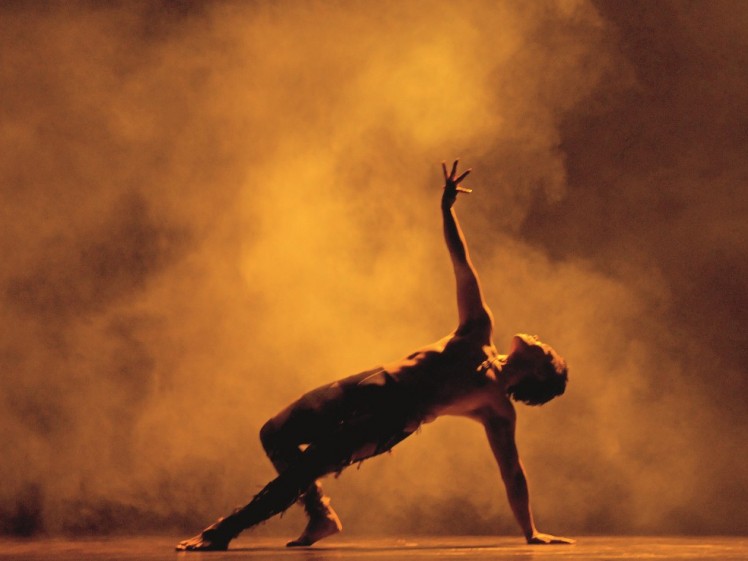 Receiving the prestigious Sangeet Natak Akedemi Award in 2011, the most coveted honour artistes in this field can earn, sealed Datuk Ramli Ibrahim's status as a world-renowned cultural icon and legendary choreographer of Indian classical dance. Vatsala Devi finds out how dance has become one man's vision, passion, and ambition.
The fun part of being a writer is that over the years, I've come across many characters and personalities, and interviewing each of them has been a learning curve of sorts. Just like any other writer, I too have dreams of interviewing individuals who are legends in their respective fields. Quite easily, the pinnacle of my career for 2015 was meeting and interviewing Datuk Ramli Ibrahim. Described by international dance connoisseurs as one of the finest artistes of his generation, Ramli has set stages ablaze in venerated centres of dance in 136 cities around the world – a feat achieved by no other cultural institution in Malaysia, thus going down the annals of dance as one of the gurus, and rightly so.
His Upbringing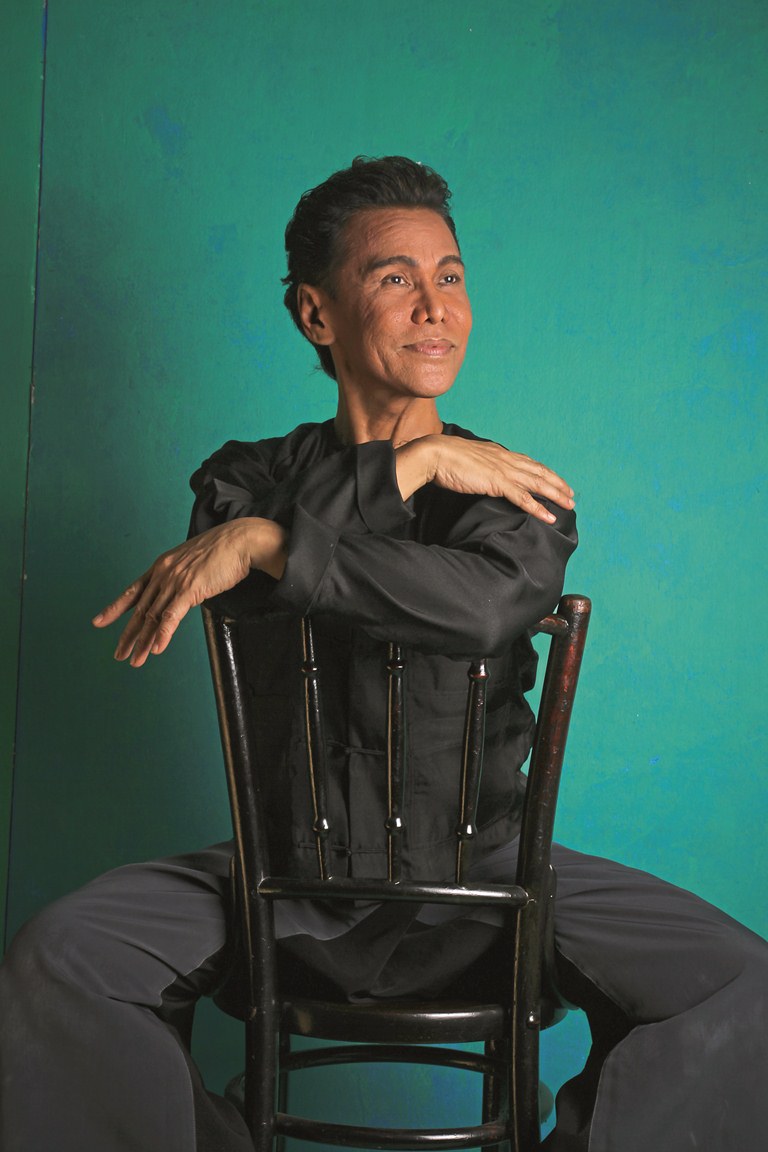 Hailing from Kajang town, Ramli has over the years become a dynamic force in the local and International dance and theatre scene. Growing up in Kuala Lumpur, Ramli completed his early education at Cochrane Road School, then to Royal Military College (RMC) before heading off to Australia for his tertiary education.
"I graduated from Engineering School in University of West Australia while knowing deep down that my calling was in the Arts genre, and that my eventual destiny would be as a dancer or in the theatre." he recalled. He further added that even when he was a young boy, he enjoyed painting, singing, and dancing – so much, that at the tender age of eight, he had his own radio series. "A van used to come and pick me up to take me to Radio Malaysia in Bukit Aman where I had a session to perform alongside a pianist. I was at an age where ignorance was bliss and had a great time creating my content ad-hoc. But as I grew up,my interest narrowed down to dance and the other artistic skills took a backseat." he reminisced.
His Passion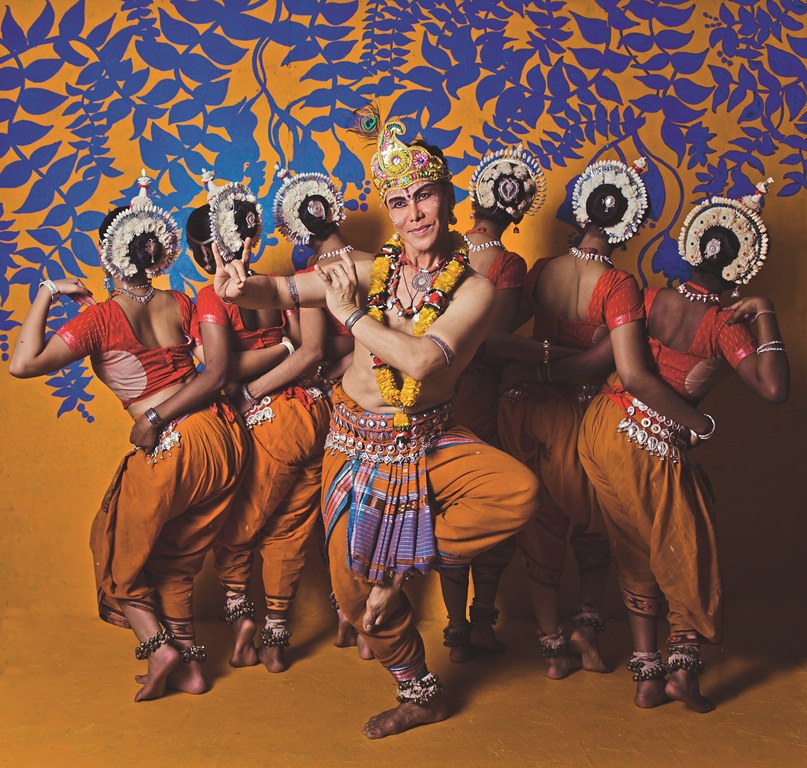 Dance became an integral part of Ramli when he was in Australia for his tertiary education. "I was in Australia for about 12 to 13 years, and it was during this time that my interest in dance peaked and took on a firmer shape. In Malaysia, back then, there were no formal classes for the creative faculty such as piano, ballet or arts classes, so whatever knowledge I had about dance was from within. But when I was in Australia, I saw professional dancers having fluidity to their movement and then realised then that I needed formal education to hone my skills," he revealed. A number of diverse activities concurrently took place when Ramli was in Australia; he pursued his degree in engineering, taught Malay dance to a group of Malaysians, and he also worked as a professional dancer with the Sydney Dance Company for about seven years.
"My time at the Sydney Dance Company took a life of its own – I travelled all over the world performing, and dance became me. But having said that, I also have to credit my mum for the artistic genes. My stint in Australia was in some form life-changing, as the Community Arts Board Australia Council gave me the opportunity to visit Orissa – the home of Odissi." he expounded. Ramli also added that his time in Australia gave him the ability to look at his skills as a dancer from a broader perspective, and drove in the realization and awareness of his Asian and Malaysian roots – a realization that eventually turned out to be a blessing when he was forced to return home.
Coming Home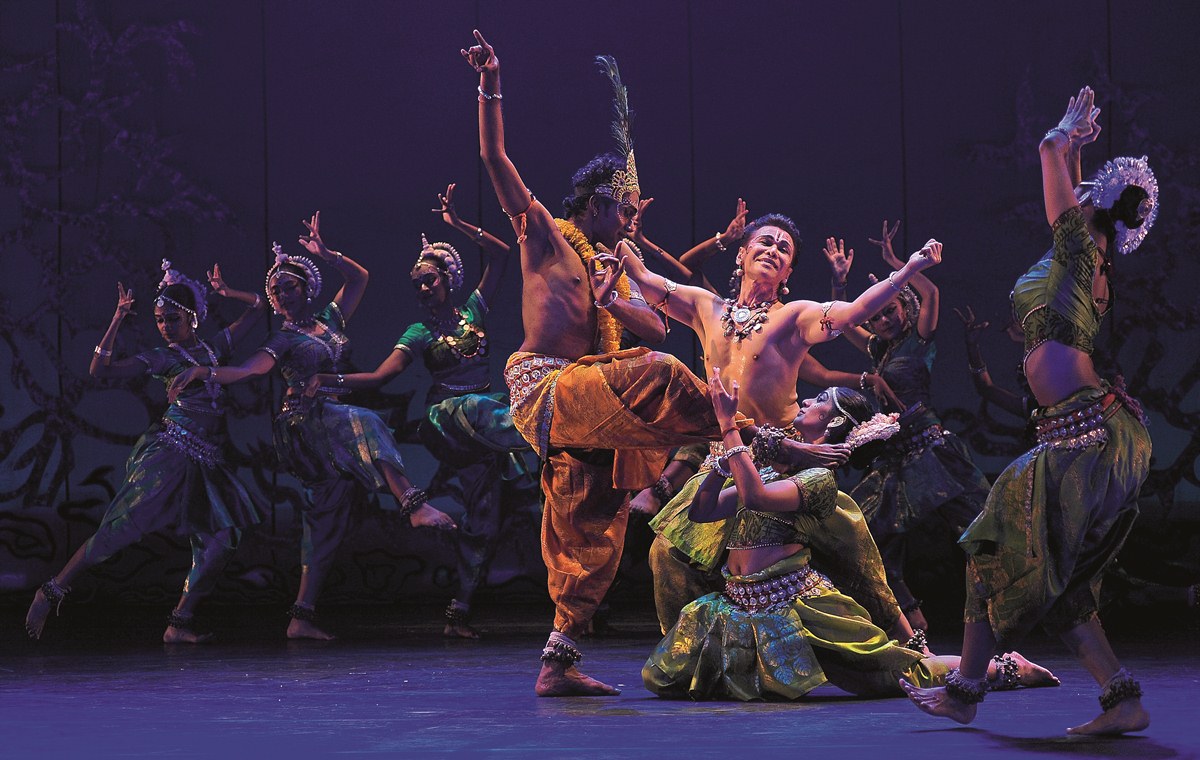 "Back then, I was a Colombo Plan Student and I needed to return home. Initially, I was reluctant to return, but as you can see, it has actually proven to be a blessing in disguise. I can still remember the time when I was informed that my visa will not be renewed and I had no choice but to return home, I was in New York performing in the Sydney Dance Company," he recalled.
Although Ramli was resigned to come back to Malaysia, he was undefeated in the face of adversity. He put in motion the application to obtain a permanent residency in Australia and eventually under a special Bill, Ramli was granted a PR. But at the same time, having come back to Malaysia and seeing the country through a matured mindset and a different view, Ramli fell in love with Malaysia. The once-coveted PR status in Australia was forgotten.
"I've realized that it is easy to uproot oneself when one is not psychically connected with this place. For example, in my case, while I enjoyed my time in Australia,my memories of the country are quite distant and hazy simply because my soul didn't connect with the land. Whereas in Malaysia, or even Asia,my soul is deeply rooted in Malaysia," he said with a contented smile.
Back in Malaysia, driven by the need to have an umbrella to function in the way he had become accustomed to, Ramli set up the Sutra Dance Theatre. "I found that the organization that was presenting me wasn't presenting me in the way I've grown used to. I don't mean it arrogantly, but after being exposed to the professionalism of good lighting and stage management, I wanted to revert to something where I could have control on the total presentation," he explained. That was 32 years ago. Today, Ramli is known as the pioneer in introducing the integrated approach in the theatre and visual arts. What we see today in the performing arts genre can be credited to Ramli's visionary thinking of combining the arts faculty as one. Sutra Dance Theatre became a Foundation in 2007.
As a Dancer and Choreographer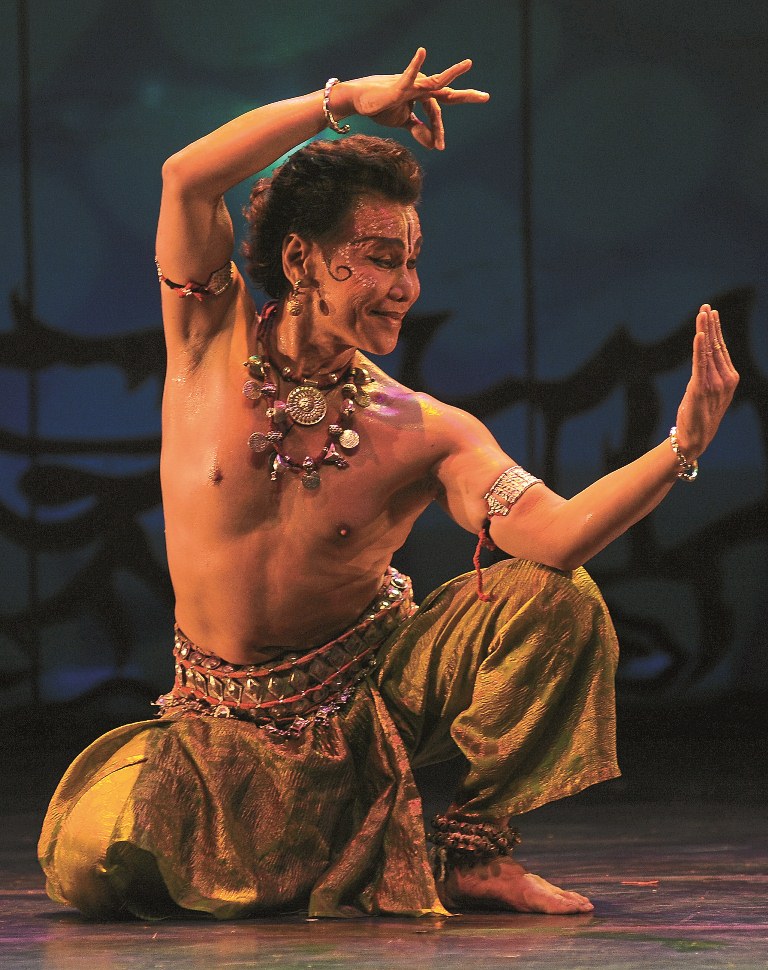 Trained in classical ballet,modern dance, and Indian classical dance, Ramli is a very much a choreographer and dancer. Not many people equate the persona of Ramli Ibrahim as a choreographer, but the truth is that almost immediately after setting up the Sutra Dance Theatre, he was choreographing more than he was dancing.
"I place the interpretive dancer slightly lower than the dedicated teacher and the choreographer because a choreographer is a creative creator who has to create something from nothing, while a (truly passionate and dedicated) teacher sacrifices time to give the entire knowledge one has and to teach a person to become a dancer. To make a dancer out of a person is a difficult feat. A student on the other hand just takes it all in," he said.The youngest of five siblings, Ramli has devoted himself to his craft, aspiring to become bigger than he is, never settling for mediocrity. However, the same mentality doesn't apply with most of his students, he stressed.
"The challenge with keeping the legacy of Sutra Foundation going is that I have bimbo dancers," said Ramli, surprising me momentarily with his candor. Sensing my hesitancy, Ramli pressed me to write it down, citing that the students who come to him don't realize the gift they've been blessed with. "Talent can be found anywhere nowadays, and the problem with my students is that most of them are plagued with the middle-class syndrome where they want to get married, start a family, and settle into a routine. Most want to get into the corporate world without realizing there are thousands like them out there already. They are not appreciative of the talent and skills they've been blessed with. It is an absolute tragedy and it is a problem faced by every teacher I've come across," he said reproachfully.
Silencing his Critics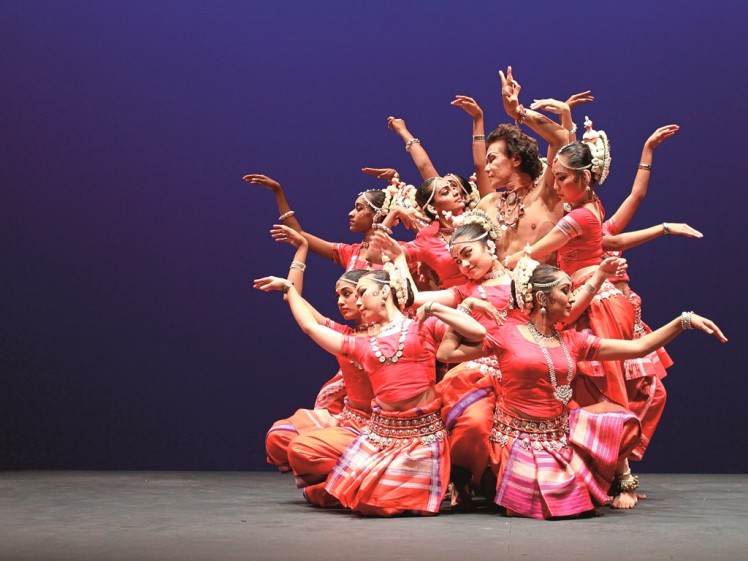 When questioned if he has faced challenges in performing the Indian classical dance as a Muslim, Ramli remarked that it is no secret that certain quarters are always playing the racial card in every possible area, and the public voice unfortunately isn't always strong enough to decry these actions.
"Over the decades, I've been able to get past these criticisms, because I don't have the time to justify my actions when there is so much that can be accomplished. There is divinity in Indian classical dance that goes beyond the religion itself. A Muslim dancing the Indian classical dance is no different than the said Muslim performing Chopin or Mozart. It is down to how we view arts as a separate entity from religion, and that is what I do. I perform and teach in temples, but that doesn't make me less of a Muslim," Ramli explained.
What's Next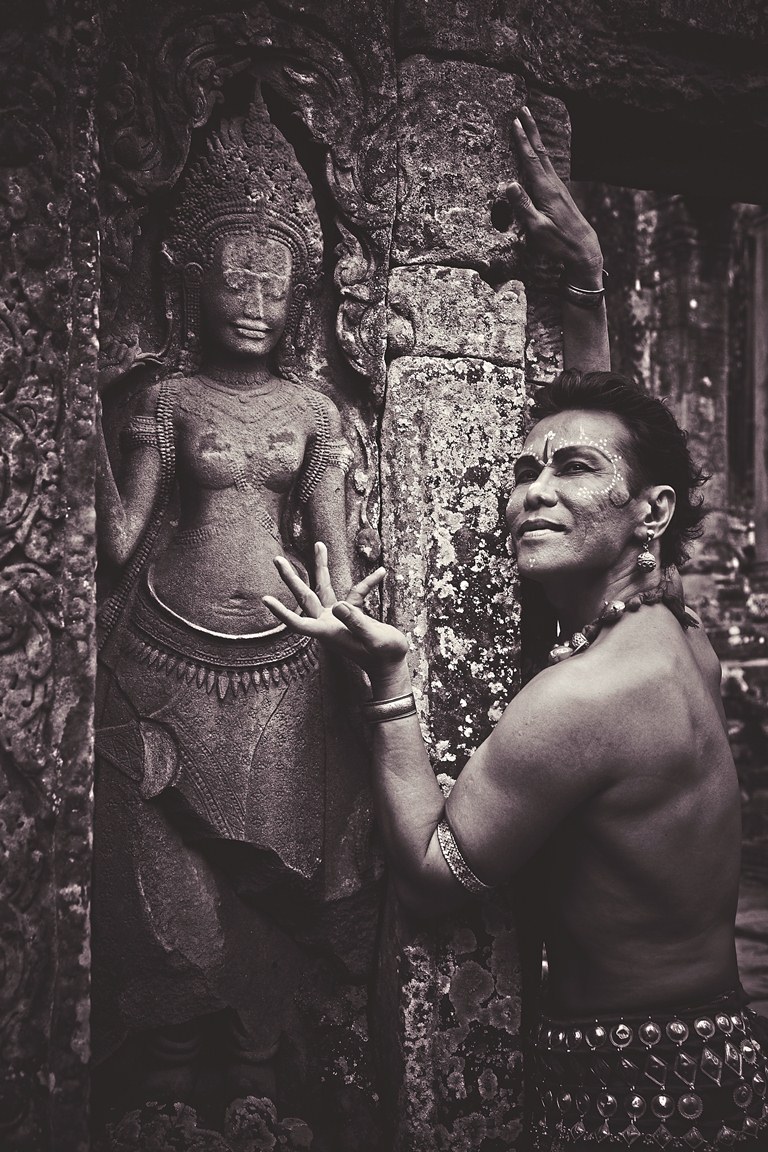 Dancers are generally known to have short careers, but this does not hold true for the 62-year-old who shows no signs of slowing down. This year is interesting for Ramli and Sutra Foundation as they are taking part in the Kuala Lumpur International Arts Festival – a curated festival with an expansive programme of traditional performance, with a special focus on Southeast Asian and Malaysian cultural traditions. In addition to that, Ramli is also launching a book titled Quintessential Sutra in August.
"This book chronicles Sutra Foundation's progress from 2005 to 2015 and is a sequel to the first book that depicted the establishment of Sutra Foundation, its rise, and its milestones," he concluded.
Source: Senses of Malaysia July/August 2015



" ExpatGo welcomes and encourages comments, input, and divergent opinions. However, we kindly request that you use suitable language in your comments, and refrain from any sort of personal attack, hate speech, or disparaging rhetoric. Comments not in line with this are subject to removal from the site. "



Comments