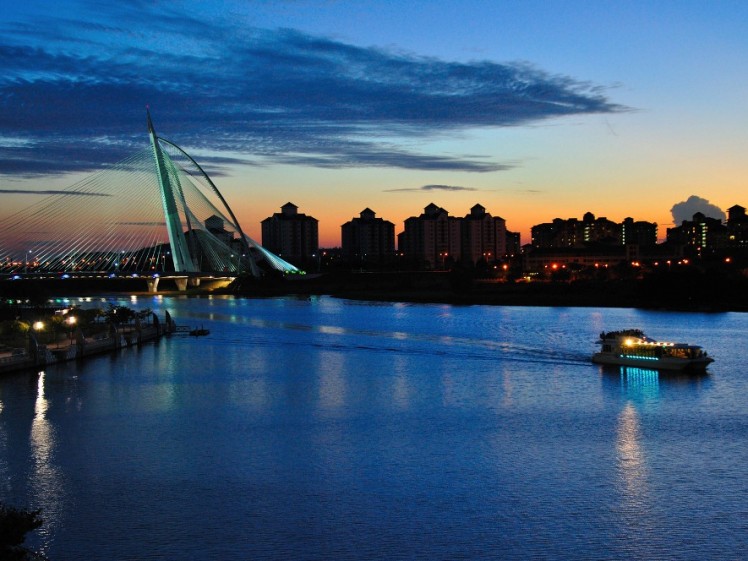 Political and economic stability is a primary consideration of the government which is why Malaysia has enjoyed a stable political and economic climate for decades. The rule of law prevails and it is not in the interests of government or private sector leaders to allow any disruption to the generally peaceful atmosphere that the country enjoys. Malaysia has had a good record of maintaining law and stability and is one of the safest countries to live and work in in this part of the world.
Government of Malaysia
Malaysia is made up of two distinct regions of East and West Malaysia with the modern city of Kuala Lumpur as its capital. The nation comprises 13 states and the 3 Federal Territories – Kuala Lumpur, Putrajaya & Labuan. Nine of the states in the Peninsula are under the hereditary Malay Rulers (sultans).
Malaysia is a constitutional monarchy headed by a Yang Dipertuan Agong (King) who is elected among the nine hereditary Malay Rulers every five years. Malaysia practices parliamentary democracy governed by a Cabinet and headed by a Prime Minister. A general election is held once every five years. The Lower House of Parliament is the Dewan Rakyat (People's Council) with 180 members. The senate, or Dewan Negara (States' Council), consists of 70 members.
Each Malaysian state has its own government with members elected to the state legislatures every five years. Each state also has a head of state. The four states of Sabah, Sarawak, Penang and Melaka are states without sultans. They have a Yang DiPertuan Negeri, or Governor, appointed by the federal government every four years.
The current leading party, the Pakatan Harapan (PH) coalition currently consists of Democratic Action Party (DAP), People's Justice Party (PKR), National Trust Party (Amanah) and Malaysian United Indigenous Party (Bersatu) with Sabah Heritage Party (Warisan) and United Pasokmomogun Kadazandusun Murut Organisation (UPKO) as confidence-and-supply partner.
While the opposition is predominantly made up of National Front (BN), Pan-Malaysian Islamic Party (PAS), Sarawak Parties Alliance (GPS), Sabah United Alliance (GBS), Sarawak United Party (PSB), and other smaller parties. The Barisan Nasional (BN) government served for 61 years and was one of the world's longest serving governments until it lost power to the Pakatan Harapan (PH) coalition in the 14th general election that was held on 9 May 2018.
The nation enjoys a harmonious social, political and economic environment that has contributed to strong economic growth.
Legal System of Malaysia
The supreme law of the country is the Federal Constitution, a written document. The judiciary is composed of the Supreme Court, High Courts and magistrates courts. Malaysia's judiciary is independent, with judicial power vested in the High Court of Malaya and the High Court of Borneo headed by Chief Justices. The Supreme Court has exclusive jurisdiction to determine appeals. The Lord President is the Head of the Judiciary.
In Sabah and Sarawak native courts exist to try breaches of native law or custom, acting in a similar way to Islamic courts, which try breaches of Islamic or Syariah Law among Muslims.
Read more:
---
"ExpatGo welcomes and encourages comments, input, and divergent opinions. However, we kindly request that you use suitable language in your comments, and refrain from any sort of personal attack, hate speech, or disparaging rhetoric. Comments not in line with this are subject to removal from the site. "
Comments