Tales from the Trail to Johor Bahru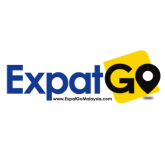 FOR MANY PEOPLE, TRAVEL IS MOSTLY ABOUT GETTING from A to B as quickly as possible with a minimum of fuss. For others it's the getting there that's as important as the destination (all that "it's the journey, not the destination" stuff). Time is wasted for those who spend more time getting to a destination than is necessary.
However, one of the great paradoxes of travel for me is that, the longer you spend getting to a destination (within reason), the less time you waste. Let me explain.
For those who head off along the North-South Expressway at 120 kilometres per hour (of course, we wouldn't exceed the limit!) to get to Penang, Malacca, or Johor Bahru (JB) see very little along the way. The journey can turn into another mindless exercise where the kilometre marker pegs just flash past. However, if you turn off to the various bi-ways or towns that follow the highway, there's a wealth of things to see and learn about Malaysia. So yes, the journey takes longer, but you see and learn more and, for me, my time isn't wasted.
With this in mind, I recently headed off to JB with no real purpose in mind except to eventually arrive, see the sights, maybe into Singapore, and see a few things along the way while travelling down south. My time on the highway made for easy driving but I chose to divert into places like A'Famosa Resort (Tel: 0- 552 0888, www.afamosa.com) simply because it was there and I hadn't seen it before, and other attractions like Air Keroh.
If you look close along some of the roads in Johor, you'll see remnants of the past. Scattered along some of the roadways are concrete bunkers that were used by the British defenders during World War Two. In conversation with a Johorian about that tumultuous time, the topic may drift to a story (or fable?) of collosal golden treasures that were hidden away (the story varies: some say the British hid the treasure; others say Japanese).
Further on down the road, it's possible to deviate off the highway into Air Keroh and Malacca for those who want to venture into the historic centre of the town. There are several places of interest in Air Keroh with the forest area well worth stretching the legs.
The Johor capital is a city worthy of exploring or to use as a base to travel throughout the state and even into neighbouring Singapore. The city's accommodation is good and also cheap when compared to Singapore, the food is excellent and the range of shopping outlets is extensive.
Travellers choosing to save a little money can stay in JB and travel into Singapore for some trouble-free sightseeing. While it means negotiating customs and immigration, it's normally easy, especially outside of peak rush hours. Most of the JB hotels offer shuttle bus services to and from popular shopping malls and to the main transport hubs.
There are several excellent hotels in JB to make your stay enjoyable and provide a cheaper alternative to those in Singapore. Most of these hotels are located close to the causeway to Singapore and near restaurants and shopping malls. The Mutiara Johor Bahru (Tel: 07-332 3800) has good facilities and services. Other leading hotels include the Hyatt Regency Johor Bahru (Tel: 07-222 1234) and the Puteri Pan Pacific (Tel: 07-223 3333).
One leading tourist attraction in JB is the former residence of the Sultan of Johor. The sultan has moved to the outskirts of JB, and the former residence overlooking the Straits of Johor is now the Royal Abu Bakar Museum and Grand Palace. This provides an interesting perspective on the lifestyle enjoyed by the former sultans and their families.
There is an entry fee (quite expensive) that enables access to both the interior and parts of the grounds of the former palace. The view across the gardens, the straits, and into Singapore makes a visit worthwhile. The museum is open daily except Friday and there is also a private royal zoo located on Jalan Gertak Merah that is open daily.
Johor is also well known for being one of Malaysia's leading golfing states as there are there are some 30 courses to play on ranging from city clubs, to several smaller courses in isolated palm oil plantations, some along the east coast beaches and one adjoining a marina.
All the best names in golf and golf design have been lured to the state to craft their magic with the greens and fairways. Names like Jack Nicklaus, Gary Player, Arnold Palmer, and Robert Trent Jones head the illustrious list.
Some courses that stand out included Palm Resort Golf and Country Club (Tel: 07-599 6222), Desaru Country Club (Tel: 07-822 2333), Pulai Springs Resort (07-521 2121), and Sofitel Palm Resort Golf and Country Club (Tel: 07-599 6000). The latter is conveniently located next to Senai Airport (with direct connections to Kuala Lumpur) and features a Balinese spa and a whole host of kid's activities to enable all the family to enjoy a relaxing weekend break.
The long sandy beaches and resorts around Desaru on the east coast are very popular seaside destinations for holidaying Singaporeans and Johoreans. For something different, the isolated Sebana Golf and Marina Resort (Tel: 07-826 6053) is located near the southern tip of the east coast of Johor. There's an 18-hole course here and a professionally operated marina where the yachts provide a pleasant outlook for guests staying in the resort. The resort will appeal to those who like to get away from it all although it is not that isolated as a ferry service operates directly to Singapore.
Contact or log onto the Johor Tourist Information Centre, Tel: 07-224 8019, www.johortourism.com.my (Article sponsored graciously by Tn Hj Hashim Bin Hj Yusoff, Director of Johor National Park Corporation)
Source: The Expat November 2005, article by David Bowden
Get your free subscription and free delivery of The Expat Magazine
This article has been edited for ExpatGoMalaysia.com
---
"ExpatGo welcomes and encourages comments, input, and divergent opinions. However, we kindly request that you use suitable language in your comments, and refrain from any sort of personal attack, hate speech, or disparaging rhetoric. Comments not in line with this are subject to removal from the site. "
Comments