(This post is brought to you by Cathay Cineplex)
Catching the latest blockbuster or romantic comedy is a favourite pastime for many expats and locals in Malaysia. But sadly, the experience of watching movies in normal movie theatres can leave one feeling a little disheartened.
Personally, I don't have an issue with the quality of the picture or sound. It's the theatre hall itself that discourages me. Small, cramped, and torn seats, extremely cold air conditioning and overcrowded cinema halls. So when an invitation to review Cathay Cineplexes Platinum Movie Suites came up, I was more than a little thrilled! I've heard such rave reviews about the place that it was only a matter of time before I indulged myself.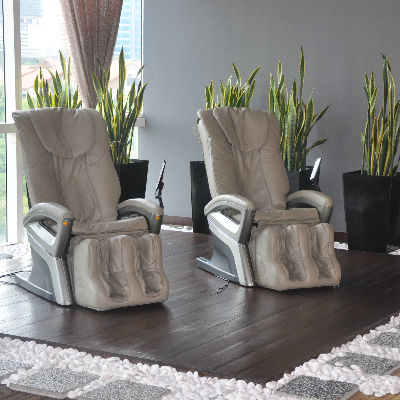 Located at [email protected], Platinum Movie Suites was launched in 2008. Since its opening, the theatre has seen many movie goers, expats especially, who have no qualms on dishing out the extra cash (RM40) to watch movies in comfort. According to the Marketing Manager for Cathay Cineplexes Sdn Bhd, Thila Chandran, "People don't mind the expense so much, as long as they get what they're paying for. They get to take advantage of our many facilities, and have a more exclusive, luxurious and pleasant movie going experience."
True to its word, the Platinum Movie Suites is equipped with a range of facilities to keep one occupied for hours! When I walked into the lounge, I had to back track a little as I thought I had mistakenly stepped into a hotel lobby. Once assured that I was indeed in the right place, I slowly made my way to the centre of the lounge to meet my charming host Thila, while simultaneously eyeing up the posters of yesteryears movie stars lining the walls. Photos of Marlon Brando, Elvis Presley, Julie Andrews and more were strategically placed on the wall, in a magnificent gold frame.
Next, I took a look at my surroundings. My eyes were especially drawn to the plush sofas (the kind you find at a 5-star hotel lobby that can easily put you to sleep) spread out all over the lounge, enough to accommodate a large group of people comfortably. "As you can see, we have everything one needs to relax and hang out before the movie starts. We have four state-of-the-art Ogawa massage chairs in our holistic corner, we have a PC station where one can surf the net for free, the big screen at the corner plays all the latest trailers, there is an Xbox station equipped with a variety of games, and an-up-do-date entertainment and lifestyle magazine corner, "Thila explains as I hungrily took in the view of the magazines and massage chairs. "What's that?" I enquire, pointing at a mini bar area with glasses lining the countertop. "Oh, we also have a free flow of soft drinks for everyone at the lounge. Guests can help themselves to the drinks, but we do occasionally have a server going around and topping up drinks," she smiles as I blink in amazement.
So why a Platinum Movie Suite? I asked. Was Cathay hoping to attract a more exclusive clientele? "We wanted to take movie experience to another level. The industry needed something more exclusive and premium. For example, people like flying first class to enjoy the comforts, so this is the first class way of watching a movie!" "No doubt our target market is meant for those in the middle income range and above that, but we do get a good mix of people who don't mind splurging for comfort. We also get quite a few students, trying to impress their dates by bringing them here," she says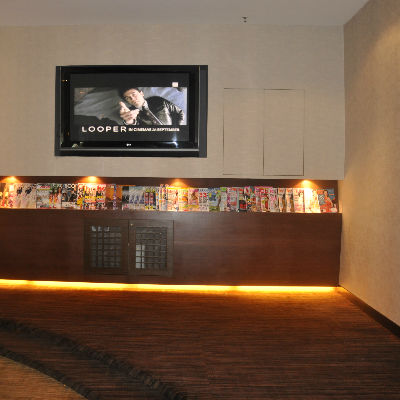 What I really liked about the lounge, was the fact that there is no time limit to how long I could spend in there. "If your movie is at 8pm, you can come in at noon to use our facilities, go in and out to shop and eat. As long as you have your ticket, there is no limit to how long you can spend at the lounge. But once the movie is over, you can't go back to the lounge," Thila informs me. And true enough, I spotted the odd group here and there indulging in a massage, catching up on the latest entertainment news from the magazines, surfing the net at the PC station, and even a couple of kids challenging each other to an exciting game on the X Box.
The amazing lounge area was just the start of a new found, movie-watching experience for me. For once I entered the cinema hall, I was in heaven! The movie hall had an abundance of space (no such thing as an overcrowded cinema hall here!) in between seats and aisles. The seats by the way, are nothing like those average cinema seats. The Platinum Movie Suites have these super comfortable, suede deluxe sofas resembling lazy-man chairs. The width of each chair is enough to fit two kids comfortably and are fully adjustable with the recline button found at the side of the seat (It reclines up to 140 degrees of luxurious comfort). The seats look brand new, instead of worn out like most cinemas. "That's because we change any damaged seats on a yearly basis, and maintain the good ones," says Thila.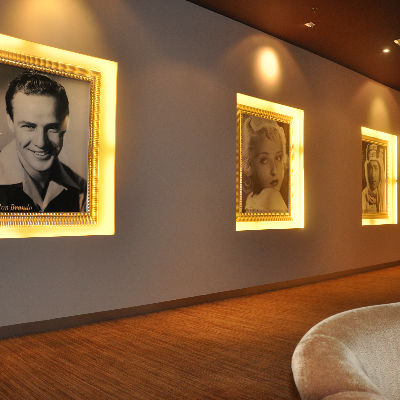 The movie I was treated too, Brave, was about to start, so I bid farewell to my charming host, and settled comfortably in my seat. "Oh, if you need anything extra, just ring for the butler." Noticing my blank expression, she explained that there was a button next to my chair for a butler service. People can actually ring for the butler for more snacks and drinks instead of walking out themselves! I happily sank into my seat, all ready to enjoy my movie. But alas, I was shivering to the bone with only a flimsy cardigan to protect me. So I pressed the butler button to see if he could solve my problem. He returned with a freshly laundered fleece blanket and plush pillow, vacuum packed in an airtight bag, smelling wonderfully of lavender softener (available for rent at RM5) to help me feel even more comfortable.
As I snuggled in to watch my movie, I couldn't help thinking that this movie going experience was everything and more of what I hoped for. Surrounded in luxury, it was easier for me to enjoy and appreciate the state-of-the-art audio and visual technology which brought the characters on screen alive, making it a spellbinding cinematic experience. Expats and local movie goers who love catching the latest movies in cinemas should definitely opt to watch movies at the Platinum Movie Suite. I guarantee you will walk out with a smile on your face.
As the movie ended and I walked out of my newfound comfort zone, I couldn't help but chide myself for not venturing to Cathay Cineplexes Platinum Movie Suites much earlier. I would have saved myself a lot of disappointments and stress. As Thila says, "I suspect this will be the first of many visits." And indeed it will be!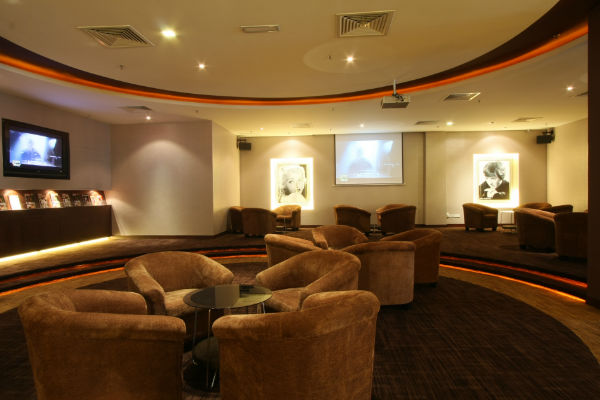 Cathay Cineplexes is located in two areas in Malaysia; [email protected] at Mutiara Damansara and City Square at Johor Bahru. In total, Cathay Cineplexes has 22 screens, 4 THX Certified Halls, 4 3D Halls and 2 Platinum Movie Suites Halls. Each hall is equipped with two reserved spaces for wheelchairs. Tickets can also be purchased online, several days in advance.
The Platinum Movie Suites is a luxurious movie theatre experience by Cathay Cineplexes. Located within [email protected] (formerly Cineleisure Damansara), Platinum Movie Suites has two halls with 46 seats altogether. A ticket during non-peak period is RM25 and RM40 during peak periods. Both prices include full usage of lounge facilities before the start of the movie. The Platinum Movie Suites is also available for corporate bookings of launch events and birthday parties.
Find out more on Cathay Cineplexes here.
Read more:
---
"ExpatGo welcomes and encourages comments, input, and divergent opinions. However, we kindly request that you use suitable language in your comments, and refrain from any sort of personal attack, hate speech, or disparaging rhetoric. Comments not in line with this are subject to removal from the site. "
Comments