Launched in 2007, Disqus is a commenting system used on a large number of websites around the world. It allows readers to share thoughts and ask questions regarding content on a webpage.
Since Disqus is a digital tool used in our website, we wrote a guide for how to best use it. It's very important to us that people comment on posts (aka articles). We want our website to have topic-driven conversations rather than monologues. More on that below under the "Why Comment" section.
Below is also a numbered how-to-use Disqus guides that corresponds to images of the Disqus comment system.
Why Comment?
We want the website to serve as a platform for topic-driven conversations about digital resources in Malaysia.
With an active community of commenters, we'll all be able to learn so much more.
Don't be shy. Express your opinion, ask a question, suggest an idea, share a thought. (If you prefer anonymity, you can post anonymously by just choosing the "Pick a Name" option: write a name and email address – anything you'd like.)
How to Write a New Comment on Disqus
Numbers of Comments: This area indicates how many comments have been submitted on this post.
Starring: If you click this star button, this notifies the author of the post that you like the content. Consider this the Disqus "Like" button for the post.
Write Your Comment: In this area you write your thoughts or ask questions.
Identifying Yourself: In Order to post a comment you, you have to identify yourself in some way through two options:

Connect With: You can connect with an existing platform and then create your post. You provide your platforms using some major social networks, like Twitter, Facebook, Google+, and Disqus. Or you can post using any name you want with the "Pick a Name" option explained below.
Pick a Name (e.g. be anonymous): If you'd rather not connect with an existing platform (Twitter, Facebook) when you create a comment, then you can simply write any name you want and provide your email address. ONLY the name you write and submit will be displayed publicly next to your comment. The email address will not be visible to the public. The email address is only visible to the website admins internally. You can check a website's privacy policy regarding how they handle they precisely handle this. Additionally, when you write your name and email address here, you can also select a checkbox to register with Disqus, if you'd like to join their commenting community.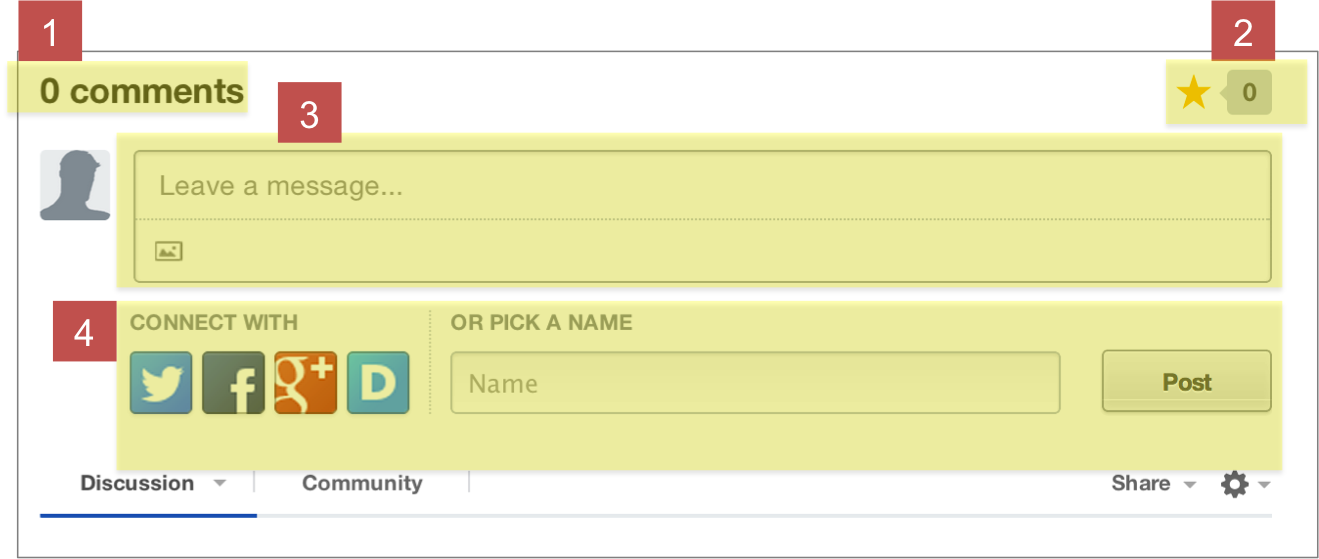 Reviewing and Replying to Comments on Disqus
Discussion: This button allows you to sort comments. By default, comments are sorted by "Best", which is determined by Disqus. This Discussion button allows you to sort by other options, including "Newest" and "Oldest", both of which are self explanatory.
Community: This identifies the "Top Discussions" on the website and also the "Top Commentors" on the website.
Share: This allows you to directly share the post through your Facebook or Twitter account. It will copy the post's Title and url for you to share in Facebook or Twitter.
Settings: The gear symbol allows you access to some additional features. If you are not logged in, you can login here and send feedback to Disqus about their product. If you are logged in, then you can view your profile (which will show your name, link to your connected social media account, number of comments, number of users following you, and numbers of users you are following.
Voting on Comments: You can up-vote and down-vote on comments. These votes are tallied and appear next to the voting buttons, ideally creating more engagement with fellow commenters and an incentive to post higher quality comments.
Reply to Comments: If you see a comment that you want to reply to, then you should reply click this button.
Share comments. This button will directly let you share comments. If you share a comment, then then the associated comment and comment author is shared along with a direct link to that exact spot on the website.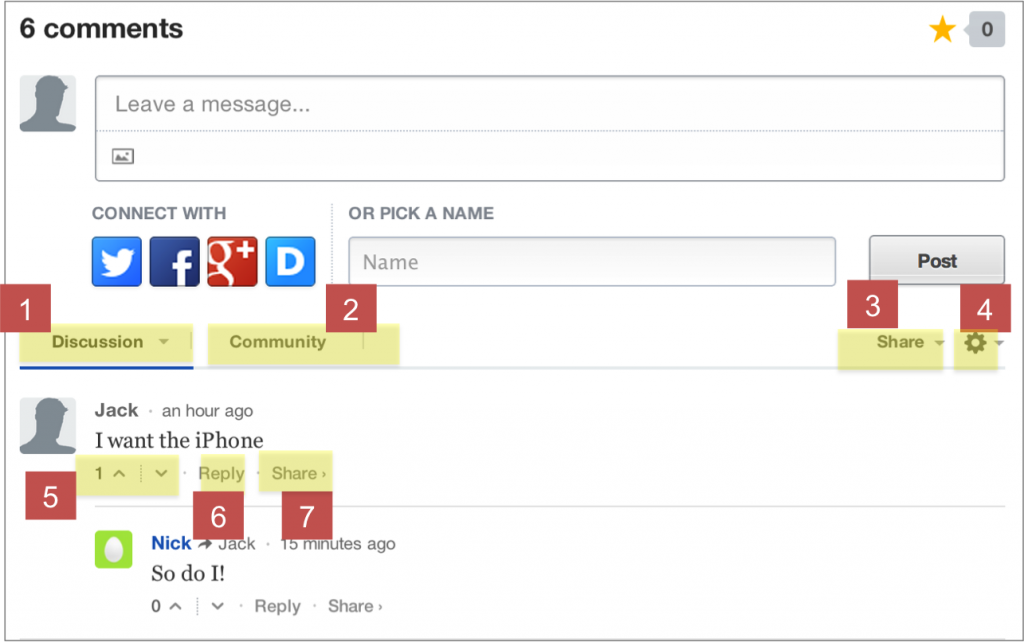 Try commenting now! Post a comment below.
---
"ExpatGo welcomes and encourages comments, input, and divergent opinions. However, we kindly request that you use suitable language in your comments, and refrain from any sort of personal attack, hate speech, or disparaging rhetoric. Comments not in line with this are subject to removal from the site. "
Comments