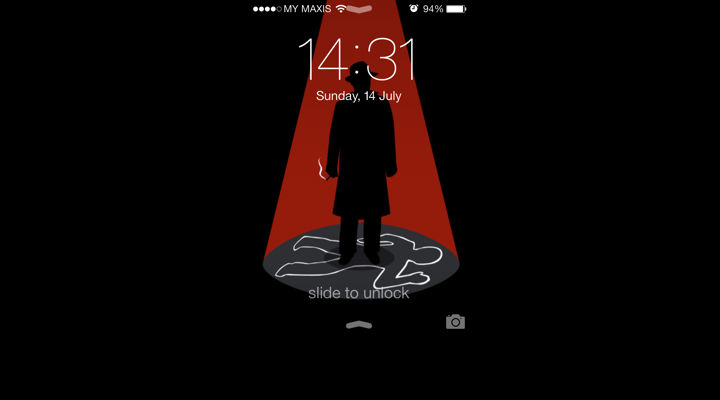 It has been seven years since the late Steve Jobs, Apple's Co-Founder, first introduced the original iPhone in his usual entrancing showman fashion and reshaped the smartphone industry forever. Since then, Apple has annually upgraded the hardware and software of its mobile software. This year Apple has taken a big leap with its mobile operating system by introducing iOS 7.
iOS 6, along with its predecessors, is a familiar software for many individuals throughout the globe using Apple's mobile devices over the years. iOS is used for Apple's iPhones, iPads, iPod touches, and even a slight variant of it exists in the iPod nano. Nevertheless, with familiarity breeds contempt, and as a tech company aiming to lead the rest of the pack onwards, Apple must continue to innovate. This is where iOS 7 comes into the picture.
Although iOS 7 isn't officially launched yet, it was introduced and demoed onstage at this year's WWDC (Apple's World Wide Developers Conference). Beta releases of iOS 7 then shortly followed, which allows developers a preview to fine-tune and make their apps work on the new iOS 7 update.
A Look Inside Apple's iOS 7 in Malaysia
I managed to get my hands on the most recent iOS 7 beta in Malaysia working on my iPhone 4S.
After four consecutive days of use, it is safe to say that the new iOS design overhaul is what many of us have been waiting for. The use of sharper colours to attract the eye, added dimensions to give the phone a certain sense of hierarchical flow, and new features to enhance the experience are what Apple needs to recapture the hearts of naysayers and fan boys alike.
Apple has rejuvenated a seven-year operating system and managed to turn my two-year-old iPhone 4S into an attractive little devil once again. The joy of using my iPhone for the very first time when I unboxed it two years ago is present once again when using iOS 7, complete with that 'new' product feeling. And that is a good thing.
Below are some of the changes to expect.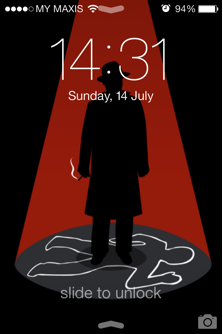 Skeuomorphism is Out
Since iOS's inception, it has more or less followed the same design principle: skeuomorphism, often featuring minor updates in its user interface to keep up with the times.
Skeuomorphism, in the simplest sense, is a design principle that bases itself on making a particular object imitate the characteristics of another object, which iOS 6 and its predecessors seem to be rife with. A good example is iOS 6's native Notes app and how it imitates a common yellow notepad paper to make it feel inherently real. Be that as it may, while this has given early versions of iOS an 'instant familiarity' design edge over the rest of the competition, it is now old and lacking that wonderful new and edgy feel most have come to associate with Apple products.
Steve Jobs and iOS creator Scott Forstall were fans of skeuomorphism, while Apple's design chief, Jony Ive, wasn't. With Jobs now resting peacefully and Forstall having been ousted for almost a year, Ive is now calling the shots on design philosophies across both software and hardware.
Minimalism is In
Gone are the days of iOS faux designs that try to imitate real-world objects. Ive has ushered in a new era of 'flat' designs textures on iOS 7, doing away with the excess clutter and familiarity that is starting to make Apple's mobile iOS feel dated. iOS 7 seeks to change all that by breathing new life into the seven year mobile iOS, giving it a complete redesign and re-imagination across the whole system.
Minimalism reigns supreme in iOS 7 and is immediately noticeable upon first seeing the new design. Where the skeuomorphic designs of iOS 7's predecessors sought to familiarize users with the then-new iPhone, the flat designs of the new iOS aims to modernize that experience.
Minimalism is a design principle lauded by Ive and many others designers due to its core design principle that aims to do away with unnecessary design clutter, choosing to focus instead on the true nature of a particular functionality of a design. This provides a clean and simple design structure, which shines throughout the entire new system.
Minimalism has always been Apple's hallmark design principle, and it clearly shows in all their hardware designs, so it's only logical that iOS 7's 'flat' design aesthetics should now play along as well.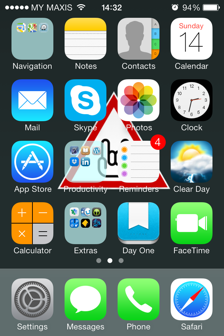 Native Apps Redesigned
Those who still love using iOS will feel right at home with the new software update for Apple's native apps – the apps that come already installed in Apple's mobile operating system. These native apps, which include Phone, Messages, Safari, Photos, Calculator, Weather, Mail, and so much more, have all been given serious makeovers.
These apps look cleaner and more refined. An example is how the Safari web browser automatically removes the bottom tool bar when reading a webpage, leaving only a tiny address bar on the top and maximizing the display of the web page. This allows you to focus solely on the content, reinforcing the minimalist design creed.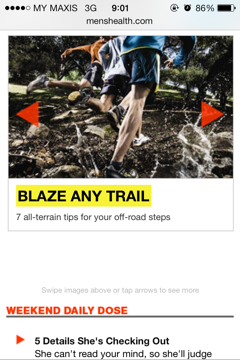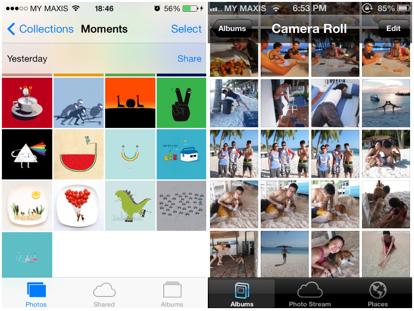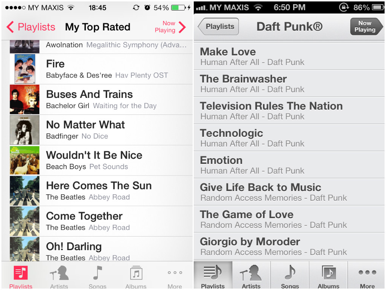 Apple Delivers the Wow-Factor
While I really like and enjoy the new iOS in all its beta glory, it is still ultimately in beta. In other words, the final design may vary slightly from what we have seen so far.
That being said, iOS 7 is a big step forward in the right direction, further raising Apple's bar in a world where two mobile operating systems reign supreme (i.e. Apple and Android). That wonderful, magical thought of 'it just works' and the wow-factor feeling associated with Apple products is ever present with this new major mobile software update.
We'll just have to sit back in Malaysia and wait to see how the new iOS 7 will complement and take advantage of the awaited, upcoming and unannounced iPhone.
What are your thoughts about Apple iOS 7? Post a thought in the comments below. Also, stay in touch with us, Leaping Post, by registering for our free e-newsletter here.
---
"ExpatGo welcomes and encourages comments, input, and divergent opinions. However, we kindly request that you use suitable language in your comments, and refrain from any sort of personal attack, hate speech, or disparaging rhetoric. Comments not in line with this are subject to removal from the site. "
Comments