Is it Dato' Sri Haji Mohammad Najib bin Tun Haji Abdul Razak or Datuk Sri Haji Mohammad Najib bin Tun Haji Abdul Razak? What is the difference?! Sarah Rees attempts to shed some light on the complicated titles and honorifics in Malaysia and guide expats through the complicated tangle of addressing VIPs.
One of the things that befuddles many foreigners in Malaysia is the dizzying array of honorifics and titles that pepper the names of the powerful.
From mouth-achingly long titles for the royal family to the unfathomable difference between Datuk and Dato', Tun and Tuan, any expats that have to deal with these people in some naming capacity often resort to seeking help from local colleagues, memorising the long titles without any clue of what they mean or stand for.
It is, however, an intriguing topic and one that offers a little insight into the structuring of society. Also, by learning a few basic rules, expats can more easily identify when to expect royalty and when just a wealthy businessman, when to use Datuk and when Dato' works just as well.
History
The system of honorifics and titles was in existence long before the colonialists arrived to claim this areas theirs, and the original titles were Hindu-Buddhist, merging with Islamic honorifics (such as Sultan and Shah) when Islam arrived in the country and thus creating longer, more complicated titles.
Originally the monopoly of the ruling aristocracy, titles and honorifics gradually became available to the common Malay people too, but the aristocracy always retained certain titles they preferred (such as Zulkarnain meaning double-horned or Mu'azam meaning great).
Despite considerable influence from the British during the period before independence, Malaysia retained its complicated titles that are vastly different from that of the British system, and they remain in common use today. While even some local people despair at the confusion and proliferation of titles, there are many who feel this is a strong and important element of the country's heritage, and titles are still highly prized by those who receive them.
Royalty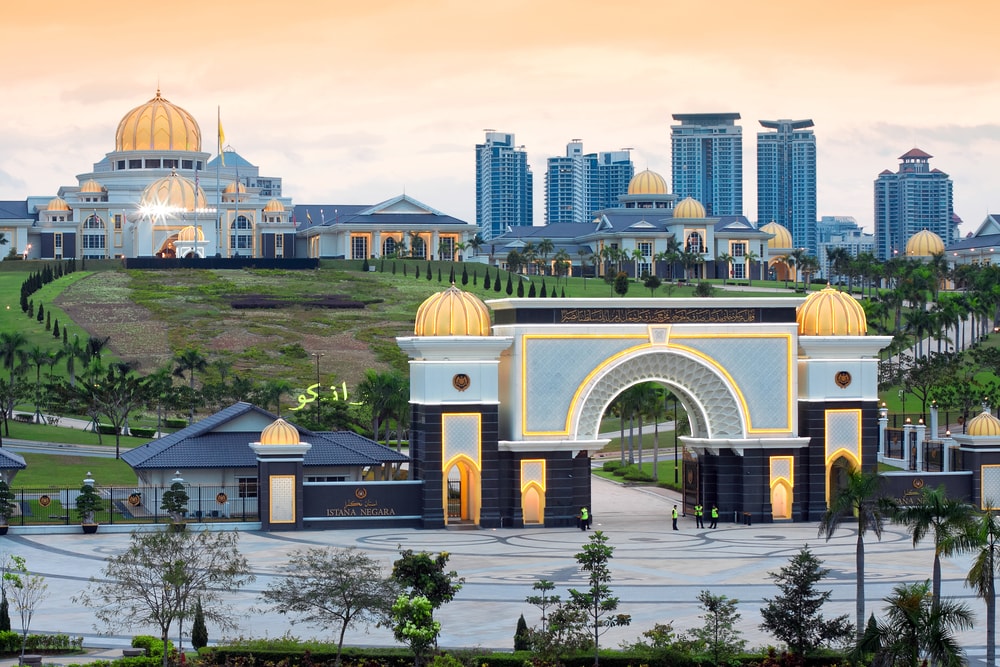 Titles for the royals are hereditary and only used by members of royal families in the nine royal states.
The top man – the king who sits on the throne in Kuala Lumpur and comes from a different royal family each term – takes the title Yang Di-Pertuan Agong (YDP), which translates as "He who is made supreme lord." The heads of each royal family in each state is known as the Sultan, except in Negeri Sembilan when he is known as Yang Di-Pertuan Besar ("he who is made a great lord") and in Perlis where he is Raja.
Tuanku is used to mean "your highness" (except in Sarawak, where it is a title for some noble families) while Tengku is used to mean prince or princess. Yang Teramat Mulia is used for the children of the reigning monarch (except in Negeri Sembilan) and Yang Mulia is used for descendants of the royal family.
Confused yet? Just to throw a verbal spanner in the works, the king and state rulers like to be addressed with Ke Bawah Duli Yang Maha Mulia which translates as the nifty phrase, "The Dust under the Feet of his Exalted Highness."
Federal titles
This next batch of name starters are given (and can be taken away) by the YDP and the first and most senior of the lot is Tun, which has been used for hundreds of years and is bestowed on a resident who has served Malaysia honourably. The wife of a Tun gets to be Toh Puan, and foreigners can even get this title (but may only use it within Malaysia).
The next rung down are made a Tan Sri (whose wife gets Puan Sri), before Datuk arrives at the bottom with the wife taking Datin, while a women earning it in her own right becomes, depending on state, Datuk or Datin Paduka.
State titles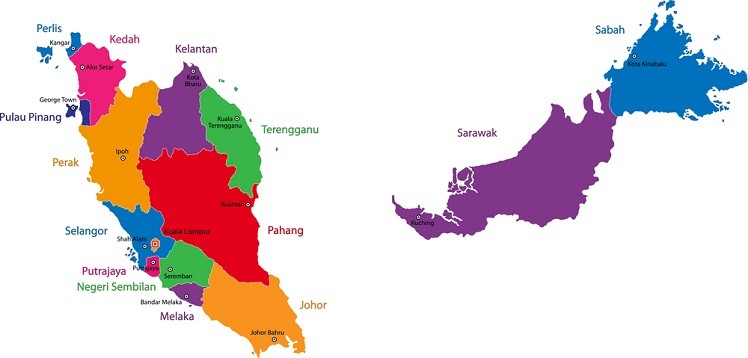 The state titles are given by the governors and sultans of each individual state, and are granted to those who have contributed to their state.
The top performers are given a Dato' Sri (or Dato' Seri), which serves as the equivalent honour of a Tan Sri, with the wife enjoying Datin Sri ahead of her name. Just to keep you perpetually confused, the other top title is the Datuk Seri, which is just as good but different: the former is given by the ruler and the latter given by the governor.
Next down is the title seen most often in Malaysia – the Dato'. When a husband gets this title, his wife gets to be Datin (unless she lives in Terengganu, where she becomes a To' Puan). This title can be given or inherited in certain noble families. As before, if the equivalent honour is given by a governor and not the ruler, the chosen person gets Datuk instead.
The only other state titles are Pehin (used only in Sarawak) and JP (Justice of Peace), which arrive at the bottom rung.
To answer the question posed at the start of this article, the correct name for our current PM is Dato' Sri Haji Mohammad Najib bin Tun Haji Abdul Razak.
Is that clear?
We are, unfortunately, just scratching the surface. There are many exceptions to the rules, and there are many more titles, both hereditary and state-bestowed, that are somewhat rarer yet still used and cherished. There are also all manner of ways in which to address people depending on their titles. (A judge would be Yang Arif or "The Learned" while the state governors are Tuan Yang Terutama or "The Most Eminent Master.")
Fear not: Malaysians typically find all this just as confusing as expats, and the best advice is to check carefully before addressing someone important, but smile sweetly if you make a mistake – people are usually forgiving!
It may be complicated, but the system of titles and honorifics is an interesting part of the culture of the country, and delving deeper into it can help understand the journey that the language and the social hierarchy has taken in its move towards independence and development.
Interesting facts
Members of the public can visit a website to verify the validity of people's honorifics and make sure that the title they use is actually authorised by the government (www.istiadat.gov.my).
Titles are given out annually on the day of the Yang Di-Pertuan Agong (king), Sultan, or Governor's birthday, depending on the state.
Receiving a title is considered a huge honour, and people can often take offence if you forget or neglect to use their titles when addressing them.
There can only be 35 Tuns, 75 Tan Sris, 40 Dato' Sris (in each state), and 200 Datuks (YDP) living at any one time. There is no limit on Dato's or Datuks (governor).
"Datuk" is also, in the Malay language, sometimes used to refer to a granddad.
[Internal_link link='https://www.expatgo.com/my/2013/07/18/8-interesting-facts-about-malaysia-you-didnt-know/']
Source: The Expat June 2013
---
"ExpatGo welcomes and encourages comments, input, and divergent opinions. However, we kindly request that you use suitable language in your comments, and refrain from any sort of personal attack, hate speech, or disparaging rhetoric. Comments not in line with this are subject to removal from the site. "
Comments