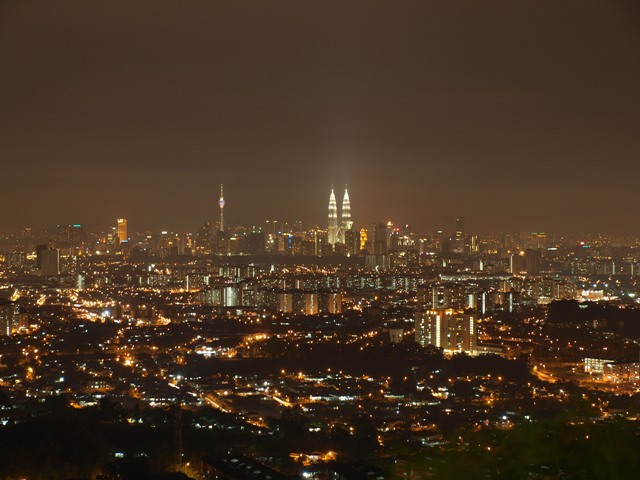 Once every so often, those of us who are bored with a routine lifestyle will find the inexplicable urge to pack our bags and take off to a new city or country in hopes of reinvigorating our lives. Some of us might seek a new outlook on life; others might have gotten better job offers overseas, while a number of us are just bored with the area we have grown accustomed to. There's nothing wrong with wanting a fresh change of pace in your life, mixing it up with new experiences, exposures, and cultures.
Malaysia is an exceptional tropical country that has a rich cultural heritage. It harbours a diverse cultural society, packed with a blend of unique experiences, sights, sounds, and tastes that cannot be found anywhere else in the world. The nation has an amazing food culture, thanks to the amalgamation of three of the nation's most populous races, and some of the best diving spots around the globe. We have sunny weather (mostly) all year long, a diverse biodiversity, great shopping experiences, and most importantly, the cost of living is relatively affordable than most developed countries in the east and the west. As such, Malaysia is often an attractive destination for many expats. Before you pack your bags and leave for the sunny Asian nation however, be sure to read up on what the country has to offer to help you finalize your decision.
Learning about the various local cultures in a city
To understand Malaysia and its cities, you must first get to know its people. It is extremely important to familiarize yourself with the different types of cultures and individuals that you will potentially be dealing with on a day-to-day basis. This will prepare you for customs, cultural ethics, and other demeanours typically used by the Malaysian populace. A great place to discuss and ask questions about the integration with the Malaysian way of life is at our own forum: the Expat Go Malaysia forum. Crafted for expats currently living in or thinking of making a life in Malaysia, our forum covers an extensive range of topics, and features a helpful community.
Besides forums, there are also websites dedicated to learning about the various aspects of life in different areas within Malaysia. Our own Expat Go Malaysia is one such example, while other sites such as Visit-Malaysia is also popular, featuring hotels, area guides, attractions, restaurants, and other information that will help one in getting accustomed to the various cultures, food, and activities that cities around the nation are famous for. The Wikipedia Malaysian page is also a great place to get an overview of what to expect in the country.
Before you settle on choosing a city to start your own journey, make sure you ask yourself some pivotal questions that will aid you in finalizing your decision. Ask yourself questions based on your interests, such as: What type of cuisines does the city have? Can I find a sustainable living solution? What can I gain by staying there? Is there a decent live music scene?
Cities throughout the country vary according to the dominant racial groups that make up the majority of said municipality. For example, some cities will have tighter alcohol laws than other states that do not have a majority of Islamic residents.
Finding the best neighbourhoods
After choosing a city that fits your needs and captures your attention, the next step would be to research and discover potential neighbourhoods that will have all the facilities you need to keep you happy. As a developing nation, Malaysia still lacks resources that are dedicated to aiding movers in locating the best neighbourhoods in cities throughout the country. While there are some sources that do a breakdown of neighbourhoods in cities across the nation, they are obscure and mostly dedicated towards property investments more so than being information based.
Forums seem to be the most popular method of getting to know which neighbourhoods in a particular city stand out among the rest. Asking locals and expats who are already accustomed to life in an area is probably your best bet of finding out the prominent places to stay when you make your transition. As previously mentioned, our Expat Go Malaysia forum is a good place to begin your neighbourhood search. Other websites include nileguide. This website features basic information about a few Malaysian cities, although it does come with a small neighbourhood guide. While they aren't fully detailed, they nonetheless help paint a small picture of what to expect in some of the districts in Malaysia's more popular cities.
Property in Malaysia, another site focusing on property investments, also provides a small section on the best neighbourhoods to live in throughout Kuala Lumpur. Additionally, basic information on select neighbourhoods can also be found on Wikipedia.
Additional information on property as well as the cost of living can be found here:
Research the cost of living in a Malaysian city
As previously mentioned, the cost of living in most Malaysian cities is generally quite reasonable (even if you were to stay in KL, Malaysia's capital). After deciding your preferred Malaysian location, the next step would be to find out if you can actually afford to live there. This includes investigating the various costs it would take to afford the basics of living, such as property rental/purchase, food, entertainment, transportation, and utility services. Working out how much your monthly salary can sustain you is also important. One could easily live a decent lifestyle with USD$1,000+ a month, provided that you don't have an expensive taste.
For property information, local real estate websites help paint a clearer picture on rental and property rates throughout the country. For food however, various blogs (local and foreign) periodically share their culinary experiences on the Internet, giving insight into the diverse dining scene in Malaysia with a few clicks of the mouse.
Education and schools
If you have a family or are planning to start one, education should be an important factor when relocating. The education system is divided into different categories in Malaysia. There are public, private, and international schools throughout every major educational level. While most expats prefer to send their children to international schools, favouring the home country's curriculum, they also have the choice of sending their kids to public or private schools.
That being said, Malaysia has plenty of choices when it comes to giving your children quality education. As such, education guides and sites have been popping up to help both the locals and expats in selecting an educational institution that would fit their children. Our annual Education Guide serves as a comprehensive tool for those wishing to learn more about the academic scene in Malaysia, complete with articles and school directories. Other sites, such as malaysia-education and studymalaysia, also offer a basic rundown and directory of the educational institutions found throughout the nation. Don't be afraid to call up the schools that attract your attention to enquire about their teaching methods and other amenities that set them apart from the rest of the pack.
Homepage Highlight Photo Credit: judhi, Flickr
---
"ExpatGo welcomes and encourages comments, input, and divergent opinions. However, we kindly request that you use suitable language in your comments, and refrain from any sort of personal attack, hate speech, or disparaging rhetoric. Comments not in line with this are subject to removal from the site. "
Comments