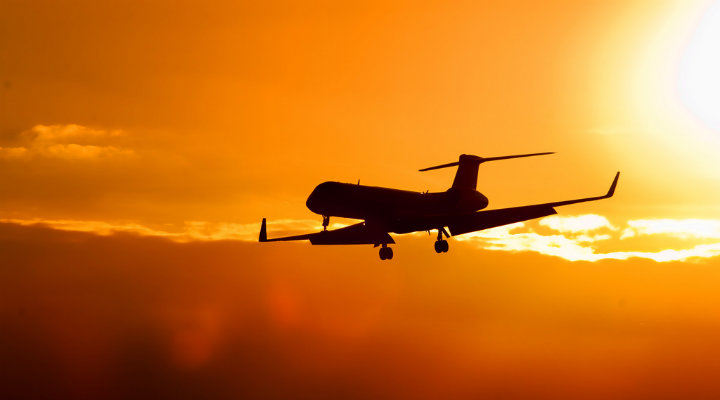 Inflight Internet Services
On-board Internet service on planes is not breaking news. In fact, it's been around for quite some time. It doesn't help that a majority of airlines' Internet services are slow  compared to their terrestrial counterparts. That being said, mobile Internet communication organizations have been improving on-board Internet during the past few years, as the demand for such services on planes have increased in the past decade. Even with that demand, inflight Wi-Fi or mobile usage isn't exactly commonplace yet, with airlines steadily rolling out inflight Internet services at an increasing pace.
Here are some of the airlines that travel to or from Malaysia that offer on-board Internet services.
Onboard Wi-Fi Connection
There are quite a number of airlines flying to and from Malaysia that offer on-board Wi-Fi services. A number of airlines use OnAir Internet and network services on their planes, allowing passengers to pay for Internet services should they require it.
A good example is Emirates' inflight entertainment, which uses OnAir to give passengers the chance to use on-board Wi-Fi on a majority of their A380 flights and a select number of their Boeing 777 flights (USD 2.75 for smartphones and USD 7.50 for tablets and laptops).
Another airline that utilizes OnAir's Internet services is Singapore Airlines. While no price plans are stated on their website, they note that the prices for different types of packages will appear on the connection portal once a passenger attempts to connect to the on-board OnAir connection. However, they also note that purchasing a package will not transfer over to a connecting flight. For example, if you were flying from Malaysia to Tokyo and were to take a connecting flight to Los Angeles, you would have to pay for two separate packages – one for each flight – to continue accessing the internet.
Two of Malaysia's most well known airlines, AirAsia and Malaysia Airlines, have yet to offer inflight Wi-Fi capabilities. That being said, AirAsia X, the airline's long haul flights, are beginning to implement OnAir's inflight Internet services.
OnAir provides Internet capabilities for a number of flights with Malaysian routes.  You may click here for the full list.
When wishing to book a flight to or from Malaysia that has inflight Wi-Fi services, make sure to consult the aforementioned list in order to cross-reference and make sure that your flight or airline of choice provides OnAir's services. Additionally, you could also call the airline's local office to see if they provide inflight Wi-Fi on your desired flight.
Airborne Mobile Connectivity / Cellular Services
The other alternative to accessing the Internet while 30,000 ft above ground is through airborne mobile connectivity, which essentially allows you to use all of your mobile phone's on-ground capabilities while in the air. If an airline or plane is equipped with said service, it would allow you to use your phone to make voice calls, send texts, and use your mobile data plan to email, access social networking, and even download or update apps.
One such organization that specializes in this particular area is AeroMobile, which is already present on some airlines such as Emirates Airlines, Etihad Airlines, KLM Airlines, and Virgin Atlantic. AeroMobile will act as a buffer between you and your local telecommunication provider, allowing you to use your phone just like you would if on the ground. While their list of airlines is quite small, with only 7 at the moment, additional Asian airlines such as Garuda Indonesia, Singapore Airlines, and Thai Airlines are already beginning to take off using AeroMobile's on-board cellular services.
Airline passengers should note that using the Internet through your mobile data plan while flying would incur data roaming charges to your local telecommunication provider. Data roaming charges can be quite expensive. Here is a full list of supported airlines and how to connect to AeroMobile's services.
Just make sure that your flight from Malaysia is one of these airlines, if you intend to access the internet whilst in the air.
What's been your experience using the internet in-flight? Post a thought in the comments below.
See Also: 
Photo credit: Kuster & Wildhaber Photography / Foter / CC BY-ND
---
"ExpatGo welcomes and encourages comments, input, and divergent opinions. However, we kindly request that you use suitable language in your comments, and refrain from any sort of personal attack, hate speech, or disparaging rhetoric. Comments not in line with this are subject to removal from the site. "
Comments