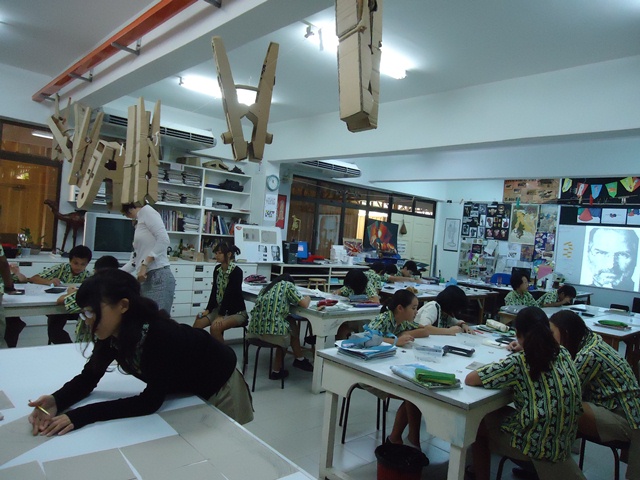 Choosing the correct school for your children is a task in itself. Janet Nisted explores the benefi ts of an international school education and the options available on the island of Penang.
Morgan is in Kenya right now, visiting a friend from school. She has just graduated with an International Baccalaureate (IB) Diploma from The International School of Penang (Uplands). Having spent most of her school years away from her native New Zealand, Morgan appreciates the opportunities she has had to travel and to build friendships with people from all over the world. Refl ecting on her schooling experiences in both Penang and Bali, she says "the thing that stands out most for me is being part of an international community."
Penang's international schools attract students from all over the world. My daughter's Year 4 class included students from 12 different countries. The teacher population is diverse also – you'll find teachers from France, the UK, Canada,New Zealand, Australia, South Africa, India, Malaysia, China, the USA, the Philippines, and Japan. "It's a wonderful cultural experience," Morgan says. "I have been able to experience a variety of different cultures first hand, and through getting to know people from different countries and hearing their stories and experiences."
Multicultural Study and Competition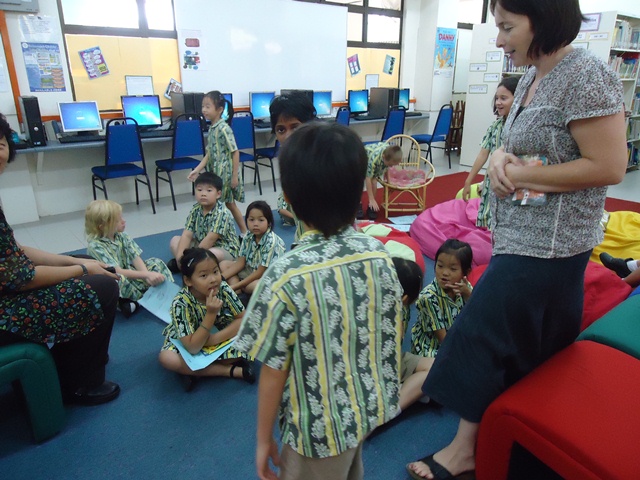 It is not just through friendships that children experience international cultures. Sporting and academic activities also have a multicultural focus. Reading the school's monthly newsletter, there are reports of students attending workshops on Wayang Kulit Indonesian puppet theatre, Indonesian Gamelan music, and Japanese Angkoku Butoh dancing. School curricula offer a range of foreign languages – our daughter is Mandarin. Other options are French, German, Japanese, and Spanish.
Cultural experiences extend beyond school in Penang with regular interschool competitions. Through FOBISSEA (The Federation of British International Schools in Southeast Asia and East Asia), a range of events allow students from different countries and cultures to interact and work together on common interests. Students share ideas and challenges, developing camaraderie between schools and honing long-lasting friendships. There are the FOBISSEA Games, Music Festival, Primary Performing Arts Carnival, Mathematics competition, as well as a model United Nations conference and a short story writing competition.
Penang hosted the Under-13 FOBISSEA Games in March this year, and saw students from a number of international schools – The International School of Brunei, The British School of Beijing, Dulwich College Suzhou, Kellett International School Hong Kong, Taipei European School, St Andrews International School Bangkok, and The British School of Phuket – flocking to the island.
Travel Opportunities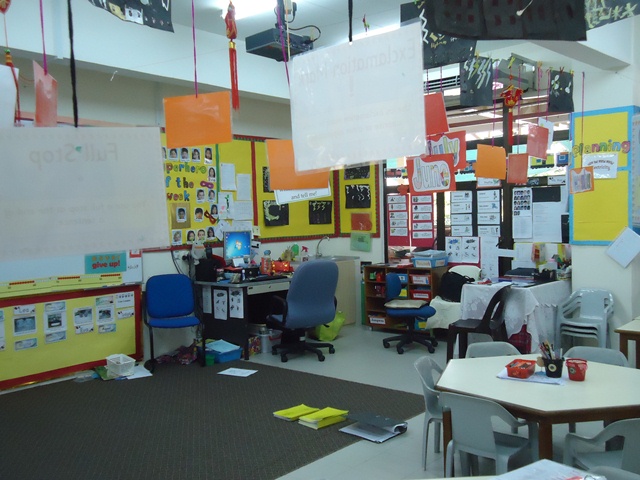 The international schools in Penang offer an exotic line-up of destinations for school excursions. Skiing in Japan, historical tours of Shanghai and Beijing, camping in Langkawi, scuba diving in Thailand, and mountain climbing in Sabah, Borneo are all viable options. School holidays create further opportunities to experience life beyond Penang.
Most expat families take advantage of Penang's central location in South East Asia to travel to neighbouring countries. When we lived in Australia, travelling overseas involved long, expensive journeys. Now budget airlines whisk us away from Penang's international airport quickly and fairly economically. In the two years that we have been in Penang, our family has travelled to Vietnam, Thailand, Indonesia, and various parts of regional Malaysia. As I write, my daughter's school friends are all over the world enjoying the end-ofyear vacation – Cambodia, Japan, Thailand, Sabah, the Philippines, Sri Lanka, and China.
Wider Horizons for Further Study For students like Morgan who graduate from an international school, the options for further study take on a global perspective. Encouraged by her friends who are applying to international universities, Morgan is looking at tertiary study outside her home country. "I have contacts and support overseas, and friends to help me through the application process," she says. "Attending an international school has inspired me to think globally."
School Choices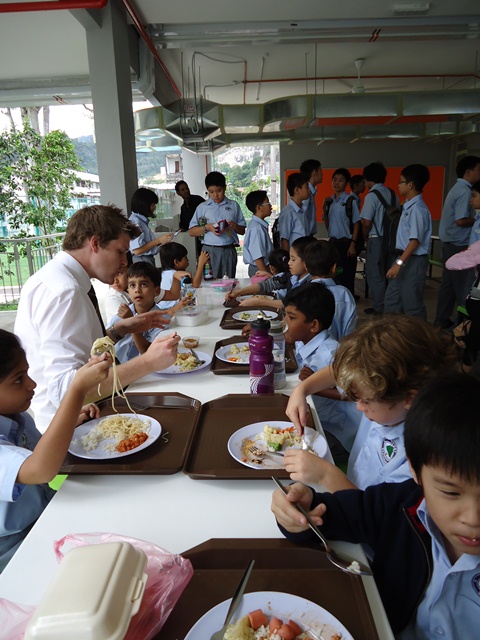 There is a great selection of international schools to choose from in Penang. It is all about finding the right fi t for your child and your family. We chose The International School of Penang (Uplands) because we felt that the International Baccalaureate (IB) program suited our daughter's learning style. There were no IB schools in our area in Australia when we lived there. Our first visit to the campus sold us – we loved the village feel, and the caring, helpful staff.
Among the things to consider when choosing a school for your child are the curriculum (British, American and IB are available in Penang), the fee structure, school facilities, and location. Use the internet to research the schools, interview academic staff (by Skype or in person), then
visit the schools to fi nd the one that feels right for you.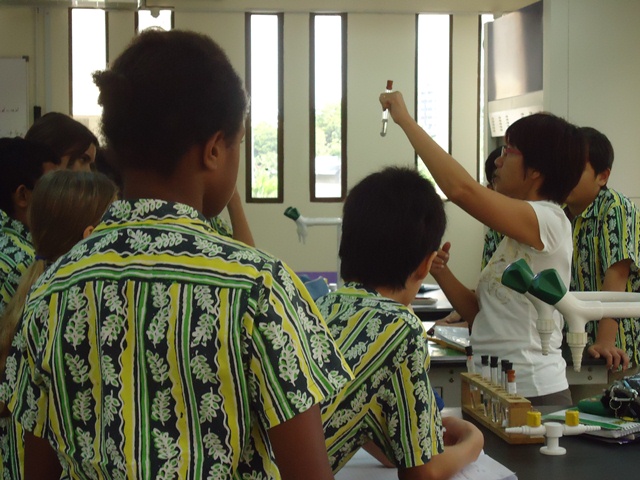 There are seven international schools in Penang – Dalat International School, Tenby International School, Fairview International School, St Christopher's International Primary School, The International School of Penang (Uplands), and Prince of Wales Island International School.
Dalat International School
Dalat offers an American curriculum based on a biblical worldview. It covers preschool through to high school graduation. Centrally located in Tanjung Bungah, it caters to day students and boarders. Visit www.dalat.org
Tenby International School
Catering to children aged four upwards, Tenby offers education from Nursery through to high school graduation. The curriculum is British. See www.tenby.edu.my
Fairview International School
Fairview offers two academic choices – either Cambridge International Examinations (CIE) or the International Baccalaureate (IB) Program. It caters to children from age five upwards. Hostel accommodation is available for boarders. Visit www.fairview.edu.my
St Christopher's International Primary School (SCIPS)
St Christopher's offers an early childhood program that caters to children as young as three. It then takes students through Key Stages 1 and 2 of the British National Curriculum. Visit www.scips.org.my
The International School of Penang (Uplands)
Uplands starts with the IB Primary Years Program (PYP), catering to children aged five to eleven. High school students progress through the IGCSE and the CIE to the IB Diploma Program. Boarding facilities are offered. Visit www.uplands.org
Prince of Wales Island International School (POWIIS)
POWIIS offers primary and secondary education based on the British curriculum. Located on the western side of the island, the school has a student commuting service. It also offers boarding facilities. Visit www.powiis.edu.my
Source: Penang International August/September 2013
Read more:
What are your thoughts on this article? Let us know by commenting below.No registration needed.
---
"ExpatGo welcomes and encourages comments, input, and divergent opinions. However, we kindly request that you use suitable language in your comments, and refrain from any sort of personal attack, hate speech, or disparaging rhetoric. Comments not in line with this are subject to removal from the site. "
Comments