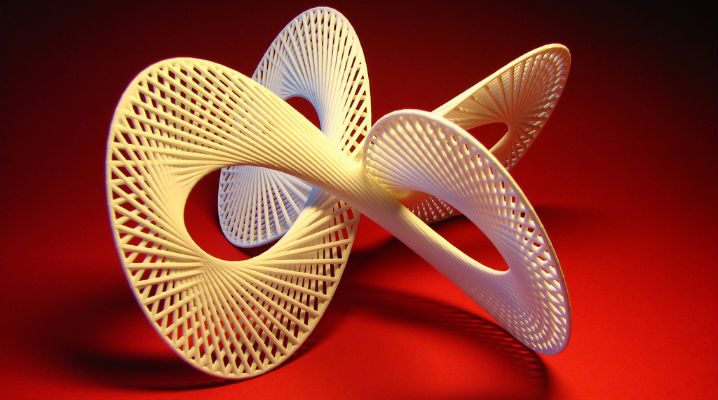 From prosthetics to food, 3D printing will most definitely transform people's lives in the coming years.
3D printing is not a new phenomenon. In fact, this mind-blowing technology was first developed in the 1980s. But back then, 3D printing was not popular commercially. The manufacturing, engineering and architecture industries were the only few ones making use of it. Also, the process was slow back then and the equipment expensive. But now, getting your hand on a 3D printer is as easy as searching for it online or visiting a store nearby specializing in 3D printing.
3D printing is not only used in the industries mentioned above, but people are now using it to print a variety of things. Also, the building and medical industries are working on improving things for people, with advanced 3D printers. First up, let's understand a little bit more on what we can print using a 3D printer.
SEE ALSO: 3D Printing: A Beginner's Guide
What Can I Print With a 3D Printer?
You can print almost anything you want with a 3D printer. I say almost because a lot of things are still in the testing stages and won't be made available to the mass public for years to come.
For now though, you can print your own jewellery, figurines (imagine an army of your very own minions with your face!), toys, machine spare parts, door knobs, cutleries, sunglasses (minus the power lens), musical instruments like a guitar, smart phone cases, miniature versions of the Eiffel Tower, headgears, Christmas ornaments, decorations, 3D bookmarks, puzzles, abacus, mini statues of celebrities and the list goes on. Those in the architecture line can 3D print their models instead of cutting card boards and pasting it together which is very time consuming. Any amendments can be made to your file on your computer and then reprinted again. Priceless objects of art can be 3D printed to ensure the original is safe.
As you can see, you can 3D print almost anything.
Technology is progressing fast and those in the medical line have already progressed into 3D printing prosthetic limbs and even human organs by using a bioprinter. In the future, 3D printers will be able to quickly print bones, human tissues, organs and more. Aircraft engine parts, building materials and even food will soon be 3D printed without causing harm to the environment.
How Big is a 3D Printer?
The size of a 3D printer depends on its use. A small scale 3D printer for home use is a little bit bigger than your normal inkjet printer, but still something you can place on your worktable. Then there are 3D printers which needs their own space in a corner of a room because it is bigger than your average office photocopier. Designers usually use this to print prototypes, and these are the ones you will find in shops that offer 3D printing services. And then there are the really big 3D printers, which are used for production and not something you would want at home.
How Long Does it Take to 3D Print?
This depends on the creation you are printing, the size, the complexity and quality. A smaller object with less complicated parts will take a short time while a big object with complicated parts will take a long time. This can range from 10 minutes to two or three days. For example, if you want to print a unique smart phone case for yourself, it would probably take about two hours, whereby a simple cup will take about half an hour. Printing a miniature model of the Eifel Tower could take two days because of the complexity of the object.
What Materials Does My 3D Printer Need?
Plastic, metal, nylon and over a hundred other materials can be used to create your design with a 3D printer. But the majority of these materials are only available for manufactures and industry designers. Here in Malaysia, 3D printers commonly use ABS (thermoplastics) materials to 3D print.
Plastics are more commonly used for 3D printing because it is easy to use. It becomes soft and mouldable once heated and will become solid again once it has cooled down. Of course, those in the industry line have more access to different materials for their 3D printing.
How Much Does It Cost to Buy a 3D Printer in Malaysia or Print a 3D Object in Malaysia?
If you are planning on buying a 3D printer to place at home, this could cost you anything between RM4, 000 and RM8, 000. These are estimate costs for home use 3D printers. They are bigger than your average inkjet printers, but small enough to fit on your desk. The bigger printers for manufacturers and industry designers are a lot more expensive.
If you plan on visiting a shop with 3D printing services, then it is a lot cheaper because you are only paying for what you are printing. These shops usually charge you depending on the weight of what you have printed, and most of the time this is in grams. For example, RM3.20 per 100g. Some shops will charge you based on the amount of materials used and how long it takes to print.
Where Can I Buy a 3D Printer in Malaysia?
If you have decided to get a 3D printer for your home or office, check out the nearest mall specializing in computer gadgets or do a simple search on Google to find the nearest store to you. Alternatively, here are three websites you can check out that sell 3D printers.
1) 3D Printer Sdn Bhd. This company is a pioneer in 3D printing in Malaysia. They are the leader in providing the most advance desktop 3D printers in Malaysia. Their showroom is located at Sunway Giza Mall.
2) Designex 3D. This company distributes quality and affordable personal 3D printers for home use. They have a variety of designs and brands for you to choose from.
3) PP3DP. PP3DP is a company with distributors in Europe, Asia, America, Africa and Oceania.
Where Can I Pay to Get Something 3D Printed in Malaysia?
3D printers are a little expensive, so if you don't want to spend thousands on a 3D printer, you can choose to visit a shop that specialises in 3D printing services to help you print what you want. Here are three you can check out.
1) Makespace
This company occasionally organises events and workshops on 3D printing. They are located at:
Lot 1-50, SS-Two Mall,
Jalan SS 2/72, Seksyen 19,
Petaling Jaya, Selangor, Malaysia.
2) 3DCIPTA
This company also sells 3D printers. They are located at:
A-5-10 Empire Tower,
SS16/1 Subang Jaya,
47500 Selangor, Malaysia.
3D Printer Sdn Bhd don't just sell 3D printers, they also offer 3D printing services. They are located at:
NW-02-19 Cova Square,
Jalan Teknologi, Kota Damansara,
PJU5, 47810, Kuala Lumpur.
What are your thoughts about 3D printing? Post a thought in the comments below.
SEE ALSO:
AND: More Tech Stories Recently Published on Leaping Post
---
"ExpatGo welcomes and encourages comments, input, and divergent opinions. However, we kindly request that you use suitable language in your comments, and refrain from any sort of personal attack, hate speech, or disparaging rhetoric. Comments not in line with this are subject to removal from the site. "
Comments