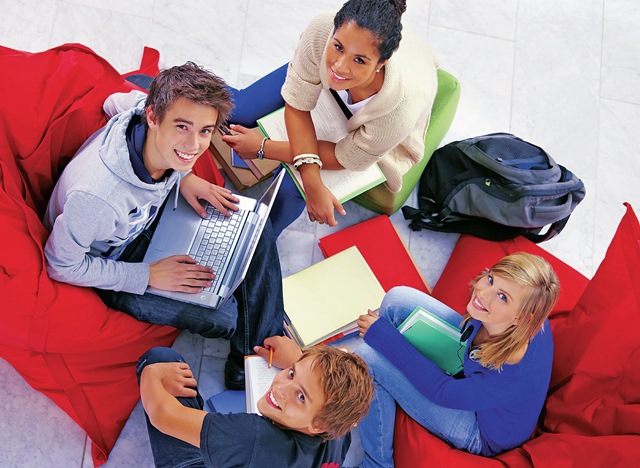 For parents thinking about their children's aspirations for university and life beyond, the International Baccalaureate (IB) Diploma Programme offers a well-respected, two-year, preuniversity education programme for students aged 16 to 19.
Graduates of this programme are becoming increasingly valued by higher education institutions and prospective employers for their broad subject knowledge, critical thinking skills, and effective teamwork abilities. With the programme being studied in over 140 countries, and with over 2,000 universities worldwide recognising the qualification, the IB Diploma Programme is an established leader in international education.
A Balanced And Rigorous Curriculum
Over the two years of the programme, students are challenged through a balanced curriculum covering six academic areas and a specialised core addressing additional educational elements. A range of subjects are offered in each of these areas of study: literature, second language studies, humanities, experimental sciences, mathematics, and the arts.
This breadth and depth of learning develops academically well-rounded students highly valued by universities and employers. Studying an additional language- a requirement in all IB programmes – has also been linked to a higher level of achievement at university.
Independent Learning And The Diploma Programme Core
The ability to independently learn and conduct effective research is crucial for success in higher education. All IB Diploma Programme students write a research paper of up to 4,000 words in an area relating to one or more of the subjects they are taking. This is an opportunity to explore in depth a topic of special interest to them using their own initiative and creativity, and to then communicate this in a structured, reasoned piece of writing. Another unique feature of the IB Diploma Programme core is student participation in projects covering the areas of creativity, action, and service (CAS). These experiential learning activities are aimed at fostering a commitment to service learning, and help to develop leadership skills.
Mrs. Anne Fowles, the Head of School at IGB International School, says, "Our CAS activities are embedded throughout the Diploma Programme and aim at students developing positive change through their projects, not just promoting charity. The transformative effect of service learning in schools has been shown to lead to actively involved adults, and this aligns with our mission to empower our students to become compassionate, knowledgeable and principled global citizens."
Cultivating Critical Thinking
A key strength of the IB Diploma Programme is its emphasis on cultivating critical thinking in students. The unique Theory of Knowledge (TOK) course is a compulsory subject on critical thinking that challenges students to reflect on the nature of knowledge. The fundamental question of this course is "how do we know?" By examining the beliefs, assumptions, and reasoning behind various facts and claims, students learn how to critique differing viewpoints in an objective manner. They develop the openness to see their own perspectives in the light of the perspectives of others, and to see that knowledge can be both shared and personal, shaped by formal reasoning and direct experiences.
Mrs. Fowles believes that critical thinking needs to be cultivated in students through practice in a variety of contexts that are relevant to them. "This is what makes the IB Diploma Programme so widely respected by educators. With TOK, students are given the framework for interpreting knowledge but they then apply this to what they are learning in other subjects, as well as in their lives outside of school. Having TOK as a subject ensures that students have the time in class to engage in these in-depth discussions. It is a core element of the programme that deepens and unifies their learning in all other areas."
Ultimately, critical thinking is more than just a skill; it is an attribute that is central to the IB's definition of a lifelong learner. "The world is a complex place," says Mrs. Fowles, "and having a clear mind with which to approach knowledge is crucial for learning, for making sense of the world and our relationship to it."
Recognition By Universities
The continuing growth of the IB Diploma Programme across the globe means that more universities are seeking out these highly qualified students. Hrilina Lock, undergraduate admissions manager at the London School of Economics, finds that "Diploma Programme students are well-rounded, multi-faceted, multi-skilled and have studied in depth (and) have good time-management skills."
Scholarships On Offer At IGBIS
IGB International School (IGBIS) is offering scholarships for the IB Diploma Programme for the school year starting in August 2014. IGBIS is Kuala Lumpur's latest accredited IB World School and will be offering the full continuum of IB programmes for students aged 3 to 19. To find out more, please visit www.igbis.edu. my or email [email protected]
IGBIS is an IB World School offering the full continuum of International Baccalaureate (IB) programmes. In an inclusive learning community, students will receive a challenging, caring and holistic education. The team at IGBIS consist of internationally experienced IB educators trained to deliver an integrated, 21st century curriculum, empowering students to be lifelong learners who aim to make a positive contribution to our global society.
Source: The Expat January 2014
Read more:
What are your thoughts on this article? Let us know by commenting below.No registration needed.
---
"ExpatGo welcomes and encourages comments, input, and divergent opinions. However, we kindly request that you use suitable language in your comments, and refrain from any sort of personal attack, hate speech, or disparaging rhetoric. Comments not in line with this are subject to removal from the site. "
Comments