Health
10 private hospitals you should know in Klang Valley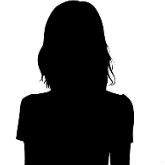 Malaysia is a well-known hotspot for medical tourism, with people coming from all over the world to seek treatment. The question is what makes people choose Malaysia as a place for treatment? Well, Malaysia is known for its many reputable private facilities, which boast highly qualified medical consultants and state-of-the-art facilities. Besides that, the medical services offered here are more affordable when compared to their Western and East Asian counterparts.
Here are some of the popular private hospitals in Malaysia that offer world-class services and facilities that are definitely worth paying for.
1. Gleneagles Kuala Lumpur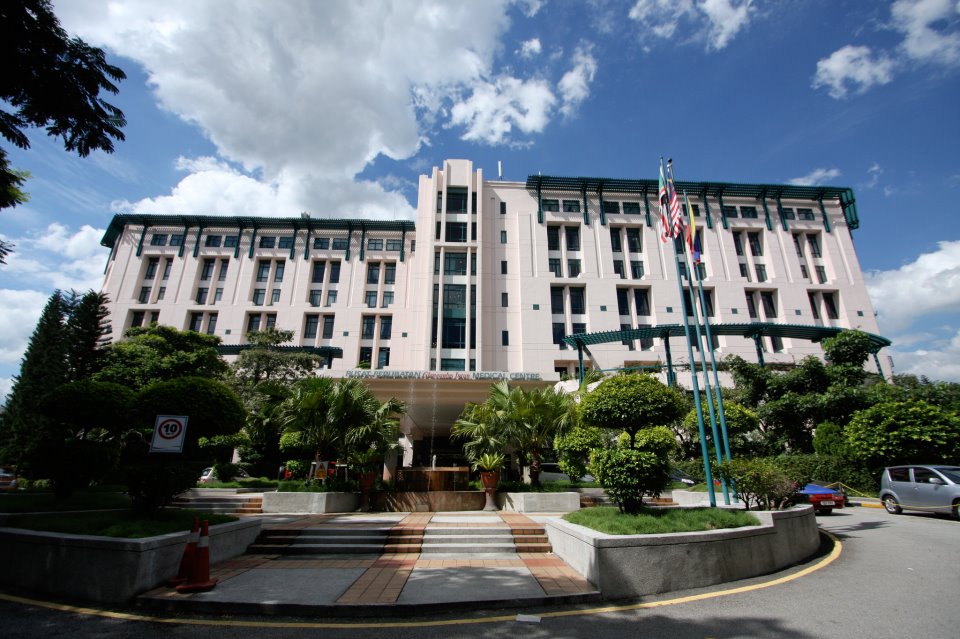 Situated in the heart of Kuala Lumpur along Jalan Ampang, Gleneagles Kuala Lumpur is a leading medical centre, which consists of a 330-bed tertiary care hospital as well as a separate building, which houses 110 specialists' consultation suites and a 180-seat auditorium for talks.
The hospital also has Centres of Excellence dedicated to women and children, cardiology, orthopedics (trauma, joint replacement and spine), neurology (brain and spine) and oncology (cancer treatment).
Besides that, the hospital also provides Melbourne Fertility Services (MFS), which was founded in 1993 as a joint venture between fertility specialist Dr. Jean Woo and Melbourne Fertility Services in Australia. This centre services patients in need of fertility treatment and is highly reputed for the consistent results they achieve, their considerable experience in the field and for always being fairly and competitively priced.
Besides providing medical services, this hospital also has other services for their increasing influx of international patients. Alongside that, Gleneagles Kuala Lumpur is part of the international Parkway Pantai hospital group, and has a network of 14 hospitals across the country.
Address: Block A & Block B, 286 & 288, Jalan Ampang, 50450 Kuala Lumpur, Malaysia
Website: gleneagleskl.com.my
2. KPJ Tawakkal Specialist Hospital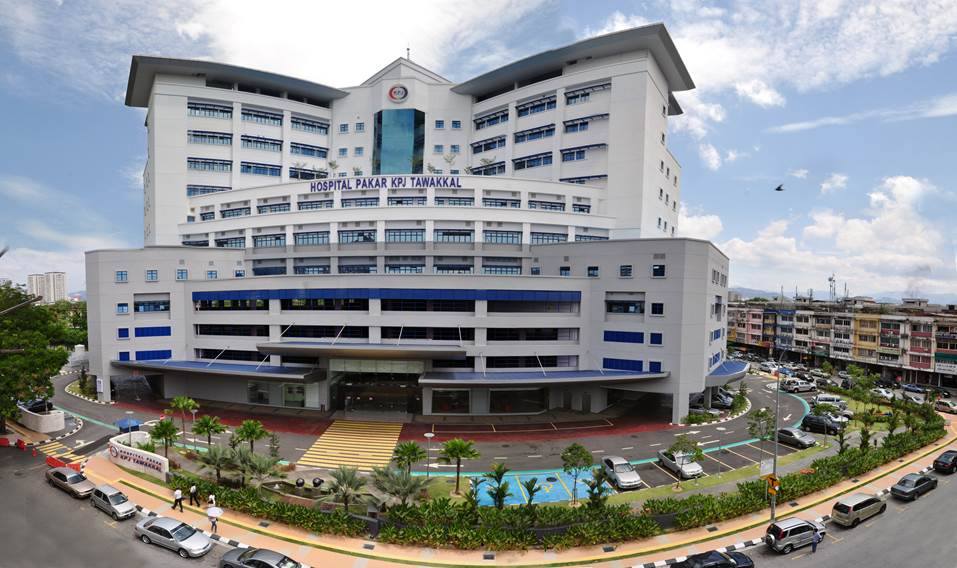 Established in 1984, Tawakkal Hospital is part of KPJ Healthcare Berhad, which has over 20 specialist hospitals nationwide. This reputable medical centre is located along Jalan Pahang in Kuala Lumpur. Besides providing state-of–the-art diagnostic and treatment facilities, this hospital also accommodates well-equipped operating theatres, an intensive care and coronary care unit, maternity unit, laboratory, physiotherapy, 24-hour accident and emergency unit, haemodialysis centre, cardiology facilities and medical screening.
The medical facility also has a qualified and experienced team of both resident and visiting medical consultants supported by a dedicated team of nursing and paramedical staff. With its increasing number of foreign patients, the hospital also provides interpreters' services in several languages such as Arabic, Persian, Japanese, Korean, Mandarin and Indonesian.
Address: No. 1 Jalan Pahang Barat, 53000 Kuala Lumpur
Website: www.kpjtawakkal.com
See also: RM1 Billion Investment In New Hospitals By KPJ Healthcare
3. Optimax Eye Specialist Hospital, Taman Tun Dr. Ismail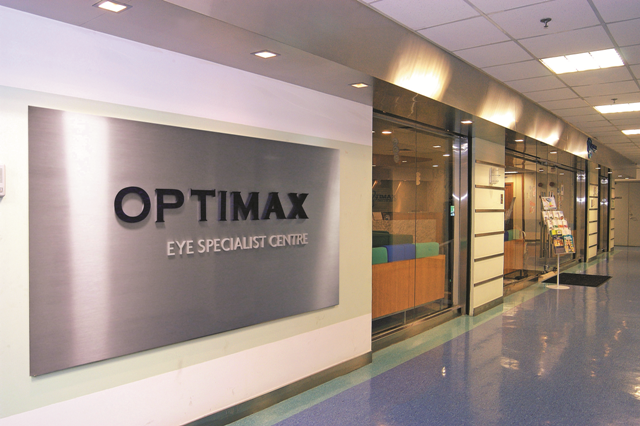 Optimax is widely known as Malaysia's pioneer in the well-established laser refractive surgery (LASIK), a procedure that reduces patients' dependency on contact lenses and glasses. Located at Taman Tun Dr. Ismail, the specialist centre has been operating since 1995 and caters to both local and foreign patients with eye problems such as cataract, glaucoma, medical retinal diseases and pediatric ophthalmology.
Dedicated to providing more advanced eye care services, this hospital is well-equipped with a state-of-the-art operating theatre, treatment rooms and in-patient facilities. Optimax has expansive network of branches nationwide, and the eye specialist centre is also affiliated with Optimax United Kingdom, the largest Laser Refractive Surgery provider in the United Kingdom.
Address: Unit 2-2-1, Bangunan AHP, Jalan Tun Mohd Fuad 3, Taman Tun Dr. Ismail, 60000 Kuala Lumpur
Website: www.optimax2u.com
4. Pantai Hospital Kuala Lumpur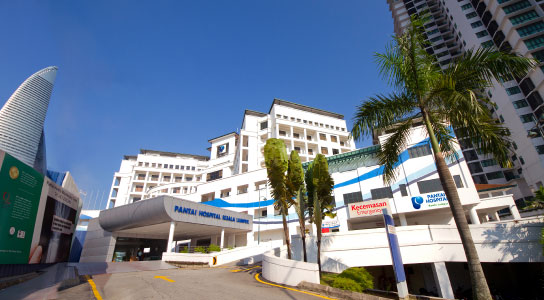 As the pioneer of the well-established Pantai and Gleneagles chain of hospitals, this hospital was first established in 1974 within the cozy, residential area of Bangsar. The hospital was the second private hospital in Malaysia to be awarded the Joint Commission International (JCI) Accreditation for a second consecutive term.
Equipped with 331 beds and a team of 200 qualified medical consultants, this medical centre is well-known for its cancer, cardiac, hand and micro surgery and spine centres. Currently, the hospital's cancer unit has emerged as the first radiation oncology centre to have introduced an advanced form of radiation treatment, which is more accurate with lower dose and shorter treatment time for cancer patients.
With its high influx of medical tourists, the hospital first launched its International Ward & Lounge in 2007. This facility offers amenities and services featured in 5-star hotels and are especially dedicated to foreign patients and expatriates. The Pantai group of hospitals has an expansive network of hospitals nationwide, and are premier destinations for medical tourism with prices for treatment about considerably lower than in the US, Europe, Australia and Hong Kong.
Address: Jalan Bukit Pantai, 59100 Kuala Lumpur
Website: www.pantai.com.my
5. Prince Court Medical Centre
Located in the heart of Kuala Lumpur, Prince Court Medical Centre is a resort-styled hospital, which was named the world's top hospital for medical tourists in 2013 and 2014, according to the Medical Travel Quality Alliance. Aspiring to be Asia's leading healthcare provider, this 277-bed medical facility provides world-class facilities and excellent customer service, bringing it to international standards.
Prince Court Medical Centre also offers comprehensive family-centered healthcare services. Some of the key services provided by the hospital are burns management, cancer, gastro disease, interventional cardiology, IVF, nephrology, occupational health, orthopedics and rehabilitation medicine services.
As a premier destination for medical tourists, this hospital receives foreign patients from all over the globe ranging from countries such as Singapore, Bangladesh and Indonesia to New Zealand and the UK, and even African nations such as Somalia.
Due to its high number of international patients, the medical centre has created an International Business Lounge, which is a team of staff specially appointed to cater to the needs of all foreign patients. The team offers a variety of services such as arrangements for airport transfers, city tours for accompanying family and friends, supporting documents for visa extensions, flight arrangements, interpreters and so on.
Address: 39, Jalan Kia Peng, 50450 Kuala Lumpur
Website: www.princecourt.com
See also: Prince Court Medical Centre at the Heart of Modern Medicine
6. Columbia Asia Hospital, Bukit Rimau

Located in the highly populated residential area of Shah Alam, Columbia Asia, Bukit Rimau, offers treatments in a wide array of specialties which include cardiology, pediatrics, general surgery, obstetrics and gynecology, orthopedics, rheumatology and urology. Besides that, the hospital also provides niche subspecialty services such as total knee replacement surgery, arthroplasty and sports injury.
Being a leading private healthcare facility, the hospital houses the latest advancements in medical technology with a dedicated team of over 30 highly experienced specialist consultants. Columbia Asia also provides a good atmosphere for recovery and rejuvenation of its patients due to its peaceful suburban location, away from the hustle and bustle of the city.
The hospital is part of the well-established and regionally renowned Columbia Asia Group, which currently boasts a network of healthcare facilities (hospitals, clinics and extended care facilities) in Malaysia, India, Vietnam and Indonesia.
Address: 3, Persiaran Anggerik Eria, Bukit Rimau, Seksyen 32, 40460 Shah Alam, Selangor
Website: www.columbiaasia.com/malaysia
7. Parkcity Medical Centre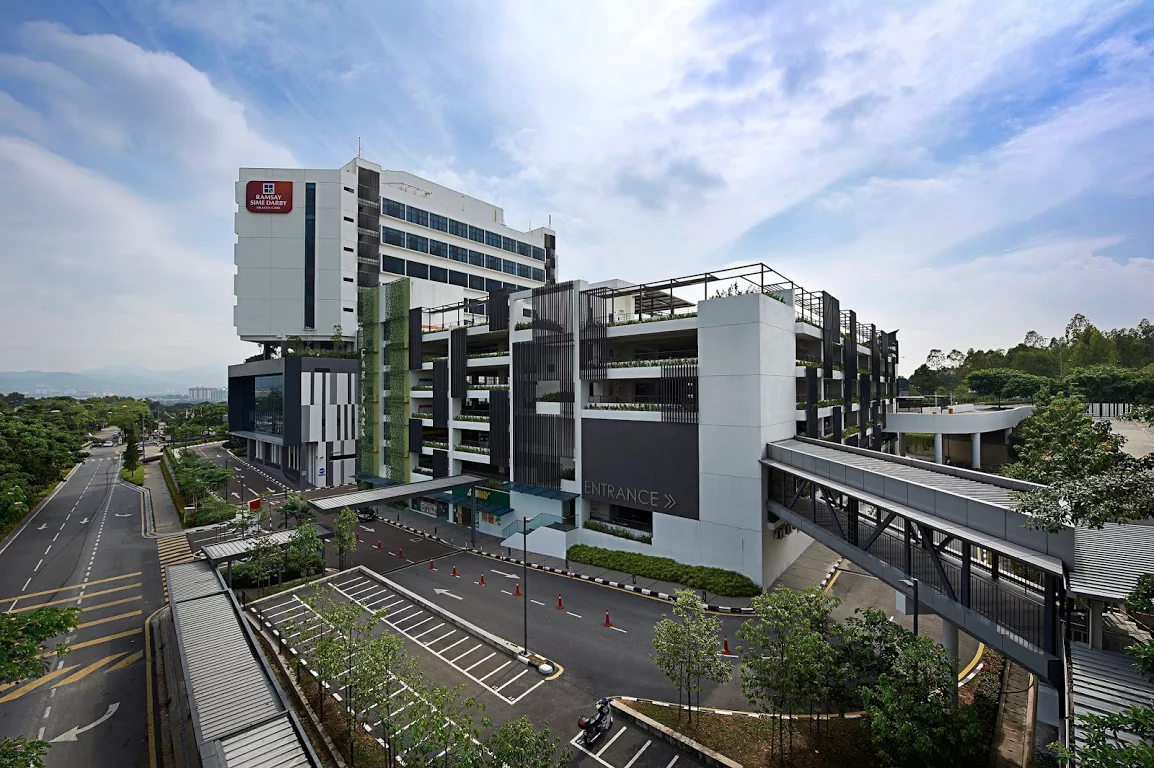 Opening in December 2012, Parkcity Medical Centre belongs to the Sime Darby Healthcare Group, which is currently known as the Ramsay Sime Darby Health Care Group following a merger with the Australian company Ramsay Health Care Limited.
Located amidst a lush natural environment at the juncture of Bandar Manjalara Kepong and Desa Park City, this medical facility aims to be the centre of excellence in women, children and the elderly's health. It is positioned as a centre of excellence in these three areas focusing on breast oncology, child development, and the treatment of chronic diseases such as diabetes.
Facilities here include a multi-storey podium block for full-service outpatient clinics and advanced diagnostic services, a multi-storey ward tower, operating theatres, critical care unit, delivery suites and endoscopy suites.
Catering to international patients, there is an International Patients Centre (IPC) which provides an array of services exclusively for medical tourists. These services include appointment scheduling, assistance with travel arrangements and visas, accommodation, airport transfers, medical referrals and translation services for various languages.
Besides the Parkcity branch, the Sime Darby Healthcare Group also has two other private hospitals; Subang Jaya Medical Centre and Ara Damansara Medical Centre.
Address: No. 2, Jalan Inti Sari Perdana,, Desa ParkCity,, 52200 Kuala Lumpur
Website: pmc.ramsaysimedarby.asia
8. Sunway Medical Centre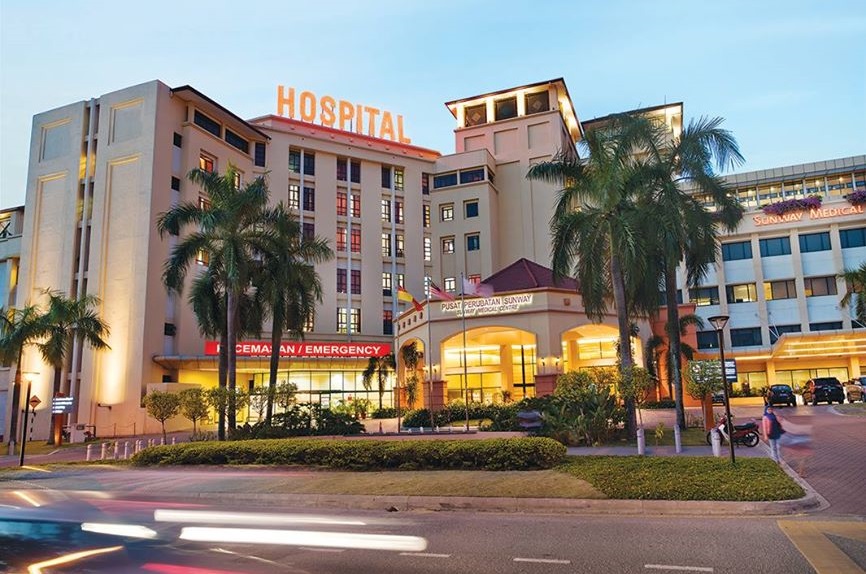 Located at Bandar Sunway, Sunway Medical Centre (SunMed) started its operations in 1999. Being one of the foremost private healthcare facilities in the country, this medical centre offers a comprehensive range of medical services from wellness centers to aesthetic and laser centers and eye centers.
Facilities in the healthcare centre include medical technologies for outpatient and inpatient specialty care, total of 636 licensed beds (with total capacity of 650 beds by mid 2019), 180 consultation suites, 12 operating theatres and 40 beds (ICU, CCU, HDU). The centre also has an International Patient Centre (IPC) which provides a range of services for medical tourists ranging from interpreter services, to appointment scheduling services, as well as concierge services such as flight and hotel bookings.
Sunway Medical Centre has over 2,000 dedicated personnel including medical consultants, professional allied health staff as well as trained and dedicated nursing staff.
Address: 5, Jalan Lagoon Selatan, Bandar Sunway, 47500 Petaling Jaya, Selangor
Website: sunwaymedical.com
See also: Sunway Medical Centre: Care you can Trust
9. Tropicana Medical Centre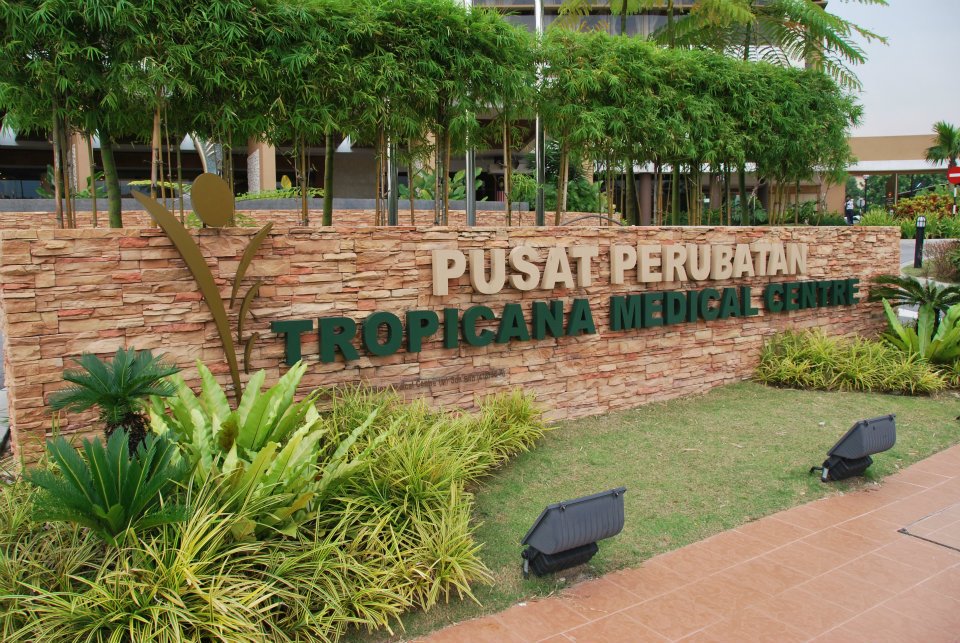 Located at Kota Damansara, Petaling Jaya, Tropicana Medical Centre is a tertiary healthcare centre, which offers a range of medical services such as children and women healthcare, fertility services, ENT, and head and neck laser procedures. Besides that, the centre is equipped with the latest medical technology and houses a team of over 70 commendable consultants from various specialties and sub-specialties.
The medical centre also has an International Patient Centre (IPC) which caters to the needs of overseas and outstation patients. Services provided by this centre include appointment scheduling services, accommodation and flight arrangements, translation services and a variety of other services.
Address: 11 Jalan Teknologi, Taman Sains Selangor 1, PJU 5, Kota Damansara, 47810 Petaling Jaya, Selangor
Website: Tropicana Medical Centre
See also: Tropicana Medical Centre: Dedicated to Healing and Care
10. National Heart Institute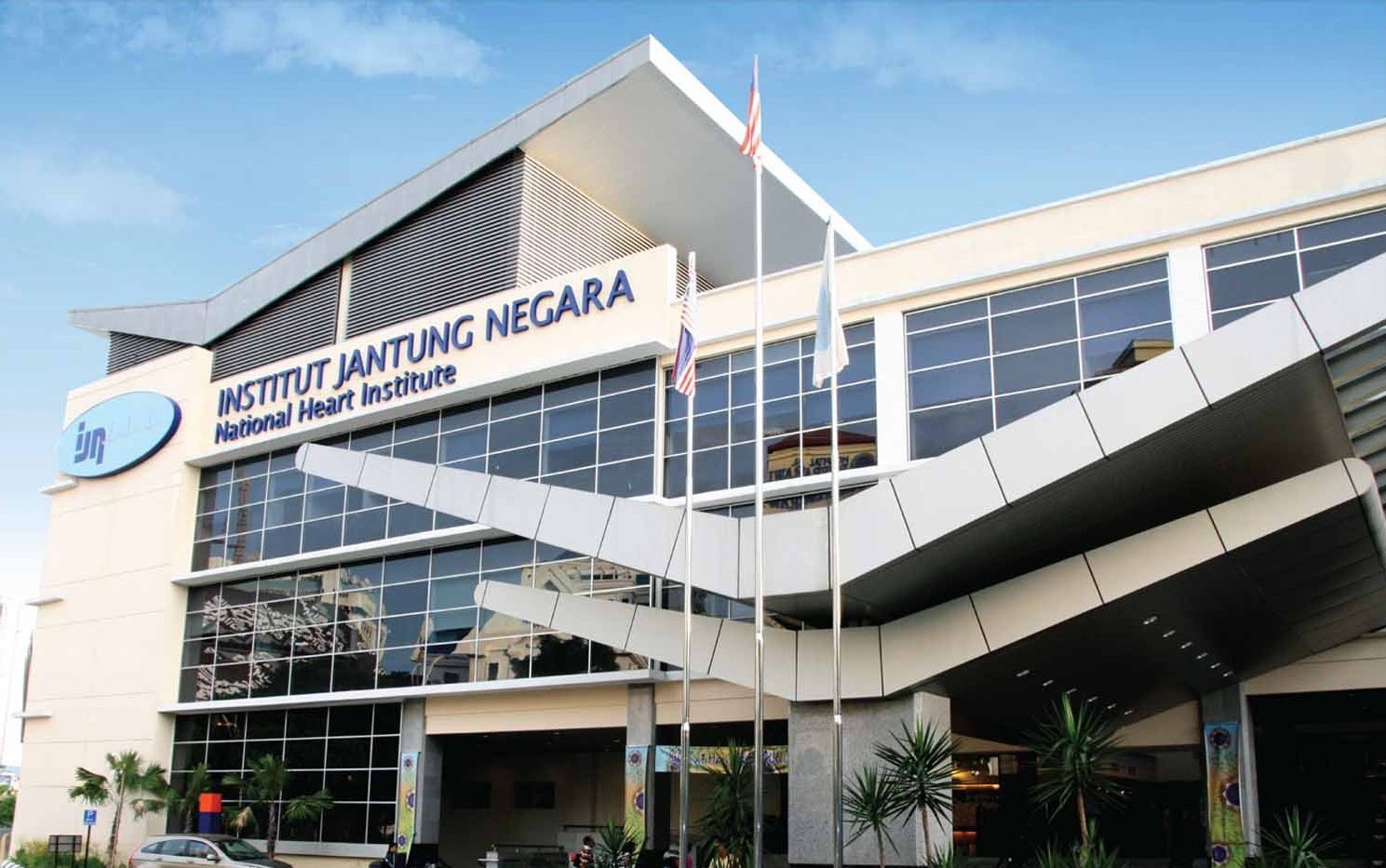 The National Heart Institute is located along Jalan Tun Razak in close proximity to the KPJ Tawakkal Specialist Hospital. Established in 1992, this healthcare centre specializes in delivering heart care related services to heart patients. It provides an array of treatment options from simple surgeries to major surgeries requiring transplants.
Besides that, the hospital is also equipped with the latest technological advancements backed by a team of highly qualified heart consultants.
The National Heart Institute has a team of staff specially dedicated to serving foreign patients at their International Patient Centre (IPC). Services at the IPC include visa and immigration arrangements, medical coordination such as the scheduling of appointments and referrals and assistance with hospital admissions and discharges.
Address: 145 Jalan Tun Razak, 50400 Kuala Lumpur, Malaysia
Website: www.ijn.com.my
Map of the 10 private hospitals you should know in Kuala Lumpur:

View 10 Private Hospitals You Should Know in Kuala Lumpur in a larger map
Read more:
This article was updated on the 8th September 2016.
---
"ExpatGo welcomes and encourages comments, input, and divergent opinions. However, we kindly request that you use suitable language in your comments, and refrain from any sort of personal attack, hate speech, or disparaging rhetoric. Comments not in line with this are subject to removal from the site. "
Comments