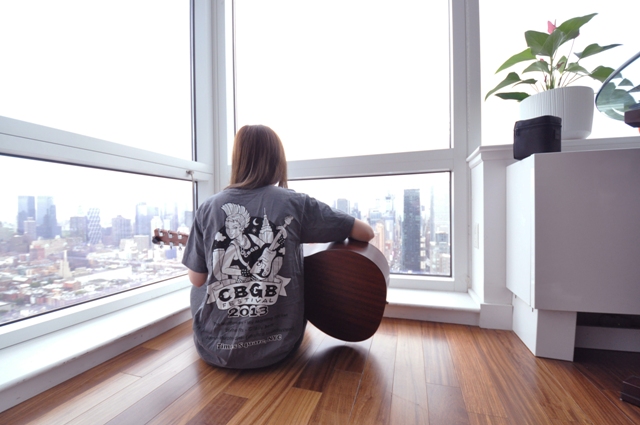 It has been said that good things come in small packages. Vatsala Devi speaks to a pint-sized Malaysian singer-songwriter who is taking the music world by storm.
Music is a universal language. All you need is to be able to feel it deep within the soul and be swept away by the tides of melodies. HeyMun Tan is one such individual, whose life has become synonymous with bars and notes. The relatively unknown Malaysian made the independent music fraternity sit up and take notice when she emerged as the winner in the Folk/Singer-Songwriter category at the 2013 Unsigned Only Music Competition.
Accidental Surprises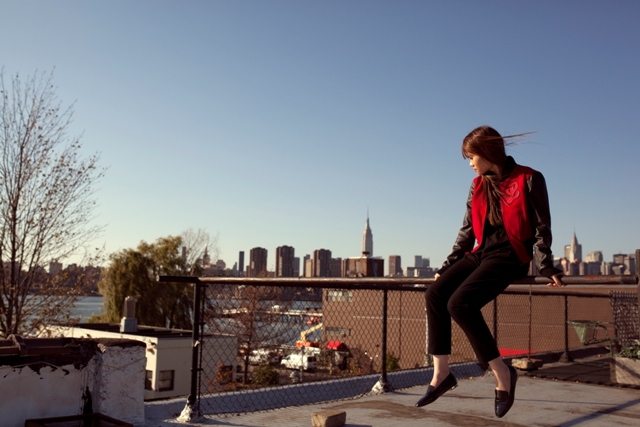 Based in Sydney, Australia. HeyMun beat 9,000 entries from all over the world with her whimsical track "By Sea" – a win which she jokingly credits to a burrito.
"Funnily enough, we were on the last day of mixing before calling the album a wrap and I was in the studio with my producer who was doing the final mixes on my EP. Torn between heading downstairs for a burrito and sitting in the studio and waiting for my producer to call it a day, I decided to sit at the piano and fiddle with a tune that was playing in my head. So, I sat at the piano and by the time he was done, I told him we've got one more song, which was 'By Sea'. I am glad I gave that burrito a miss," she said, recalling the memory with a grin.
Having spent some of her happiest years growing up in the Kuala Lumpur neighbourhood of TTDI, HeyMun said that music has always been a part of her childhood, and it certainly helped her to cope with being away from her family.
"I've always felt connected to music growing up, but I didn't think of pursuing it as a career. It wasn't until I started writing songs that I felt a deep sense of connection to music as a form of expression. The amazing thing about music is that it's so therapeutic. Being away from home definitely affected me, so expressing myself through music or just listening to music was immensely comforting," she said.
Although her parents are not musically inclined,music was always in the family in one form or another, cultivating a natural interest in it. "My late grandmother used to own a record store in Petaling Street and perhaps all those records worked their way into my heart, soul and mind," said the singer-songwriter, who wrote the song "Lullaby" for her grandmother who passed away three years ago.
Honing Her Skills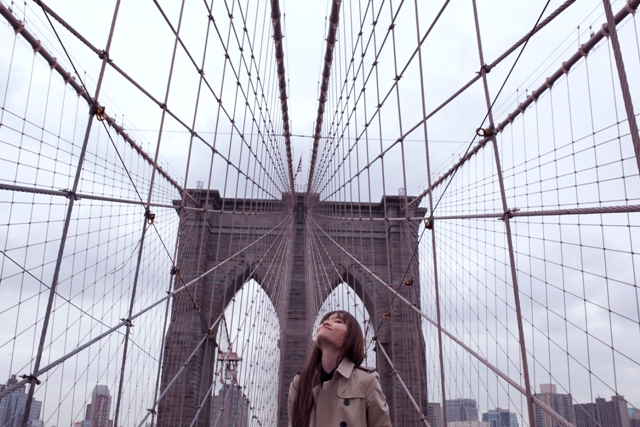 With an innate passion for music, the self-taught songstress experimented with songwriting three years ago, penning her first tune on a Yamaha guitar she bought for $99. "I went into a music store in Sydney one afternoon and picked up the guitar, and then spent days just learning how to play it, experimenting with the tones. It turned out to be so therapeutic that I didn't quite do anything else for two weeks," she remembers. "That experience of writing my first song definitely unleashed something in me."
Having written her songs, the next step for HeyMun was to find a platform to be heard – and that is how Unsigned Only came into the picture. A unique music competition that is designed for aspiring musicians all over the world who are not signed to a record company, the competition's prestigious panel of judges consisted of iconic recording artists like Cyndi Lauper, Chrissie Hynde (The Pretenders), and Iggy Pop, as well as influential music journalists from Rolling Stone, Paste magazine, The Washington Post, and Spin.
Unsigned Only is a very competitive arena; therefore, to be selected,musicians have to be of stellar quality. But with her whimsical tune wowing the hard-as-nails judges, it came as no surprise that HeyMun was voted the unanimous winner. The humble singer said that having renowned and experienced judges pick her song as the winning entry was a huge honour. "This win has allowed me to connect with a new audience, especially my fellow Malaysians back home, and hopefully with this, I can help take Malaysia and its music industry to greater heights," she said with just a hint of pride.
Today, the winning track is played on both Malaysia Airlines and Garuda Indonesia airlines, and also gets regular airplay on Australia's Triple J's Unearthed digital radio, which has successfully established careers for thousands of musicians nationwide and internationally.
The newly minted songstress said that the enormity of winning the competition has yet to sink in, but is thrilled to be giving listeners a taste of her music. "When I first heard my song on the radio, it was definitely a surreal experience. I wasn't expecting the songs I wrote on my sofa to make such an impact. I still get pleasantly surprised when it's playing on the air," she admitted.
"To me, writing lyrics is the most therapeutic part of songwriting. The words help me connect with myself better, and at times, they are a reflection of me or a part within me that is trying to express something that I'm feeling. Music can help us understand ourselves better and to connect better with the phases we go through in life," she said.
Like A Pro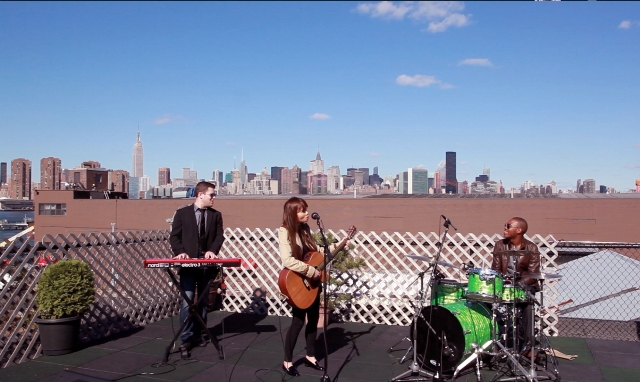 The down-to-earth 29-year-old agreed that winning the competition kick-started the expansion of her musical career. "I don't think I'm a star at all," she said with a laugh. "I wouldn't be so brazen to think so. There is a long way more to go for me. I just finished my first US showcases in New York and will be releasing my latest singles, 'Sailor' and 'Youth', which just got picked up for airplay in Australia," said the girl who cites Neil Young, Joan Baez, and Bob Dylan as inspirations. "One of my most cherished musical experiences would have to be playing my U.S. showcase just hours after landing in New York, following a 21-hour flight! I took on such an intensive schedule without knowing the meaning of jet-lag but now I do. I worked the whole time and slept very little, but I loved every second of it! I would do it all over again," the gritty songstress admits.
Like any musician, HeyMun Tan admits there are times when she has had the jitters. "During performances, if there are any nerves, I'll shake them off by zoning into the lyrics of the song I'm singing. Lately though, there seems to be no time to get nervous as everything happens so quickly when I'm on stage. It always feels like a dream," she explained.
Music isn't this talented lass's only passion, as HeyMun revealed that when she isn't writing songs, she is cooking in the kitchen. "I love food. I come back to Malaysia every Chinese New Year and my trip is never complete without having Assam Laksa! I really love the layer of flavours, the noodles and the complexity of perfecting the broth. It's the one dish I'll always want to eat, anytime – even for breakfast!" she quipped. Despite her years overseas, HeyMun still suffers from the occasional bout of homesickness. "I miss Malaysia's diverse environment. We are so rich in culture and heritage. Just being home, going to my favourite places and being able to use different languages all in one sentence with my fellow locals is wonderful," she said.
With all the makings of an über-successful musician, HeyMun Tan is definitely someone to look out for.
Watch Live at Clevelands – Heymun "Sailor"
Source: Senses of Malaysia January/February 2014
Read more:
What are your thoughts on this article? Let us know by commenting below.No registration needed.



" ExpatGo welcomes and encourages comments, input, and divergent opinions. However, we kindly request that you use suitable language in your comments, and refrain from any sort of personal attack, hate speech, or disparaging rhetoric. Comments not in line with this are subject to removal from the site. "



Comments