Food & Drink
9 favourite Malaysian thirst quenchers to search for in mamak restaurants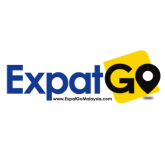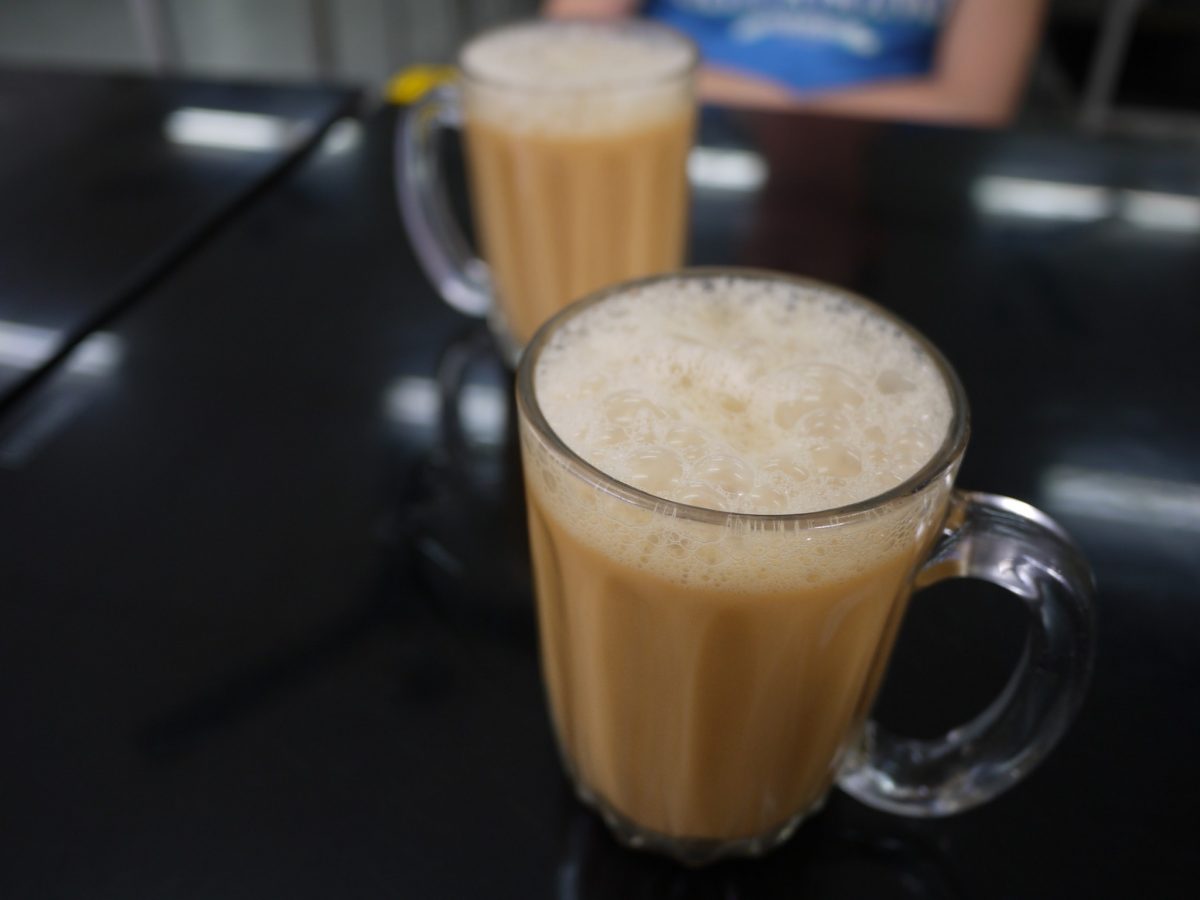 The inventive food and drinks in the mamak culture will astound even the most seasoned chefs in some parts of the world. Not only have local mamak stall owners managed to revolutionise the al-fresco culture in Malaysia, they have also invented some truly tasty (and sometimes unbelievable) variations to some everyday drinks.
Teh-C, Kopi-C, Kopi Ka Dai, Teh Peng, Kopi Suah… To the novice, expats, travellers or tourists, these code words may as well be Sanskrit. To the initiated, those are words that preempt a delicious local beverage.
If you're lost, do not fret. By the time you're done reading this article, we can assure that you will be able to order even the most secretive of drinks at your favourite mamak.
Tea
We'll start with tea. If you would like to order a cup of tea, these are the choices available at most mamaks:
Teh "O": Black tea + sugar
Teh "C": Black tea + evaporated milk
Teh: Black tea + condensed milk
The variations of tea are as follows:
ping: with ice
pok: lighter in taste
gau: heavier in taste
1. Teh Tarik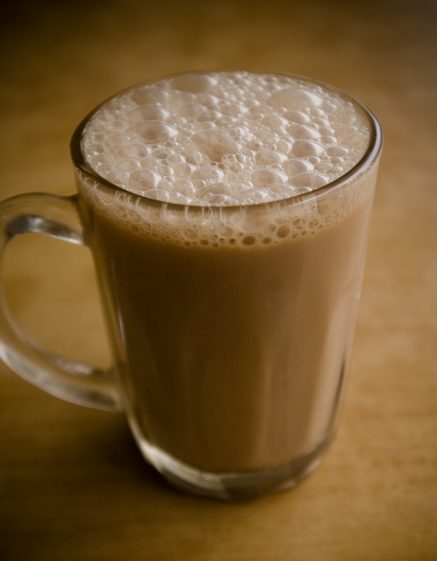 A good cup of teh tarik, or "pulled" tea, is strong, brisk, and creamy so when you drink it, your mouth registers a full-bodied feel with a potent kick of sweetness. Teh tarik, is more than just a cup of tea mixed with condensed milk; it is almost revered as a culture.
2. Teh C Ping
Another favourite is the Teh C Ping. The secret of making a distinctive tasting glass of Teh C Ping, mainly found in Chinese restaurants, is in the use of loose leaf tea instead of instant tea bags – that and a generous amount of creamy evaporated milk.
Chocolate-based
If tea isn't your beverage of choice, check out these (admittedly very sugary) mixes:
3. Neslo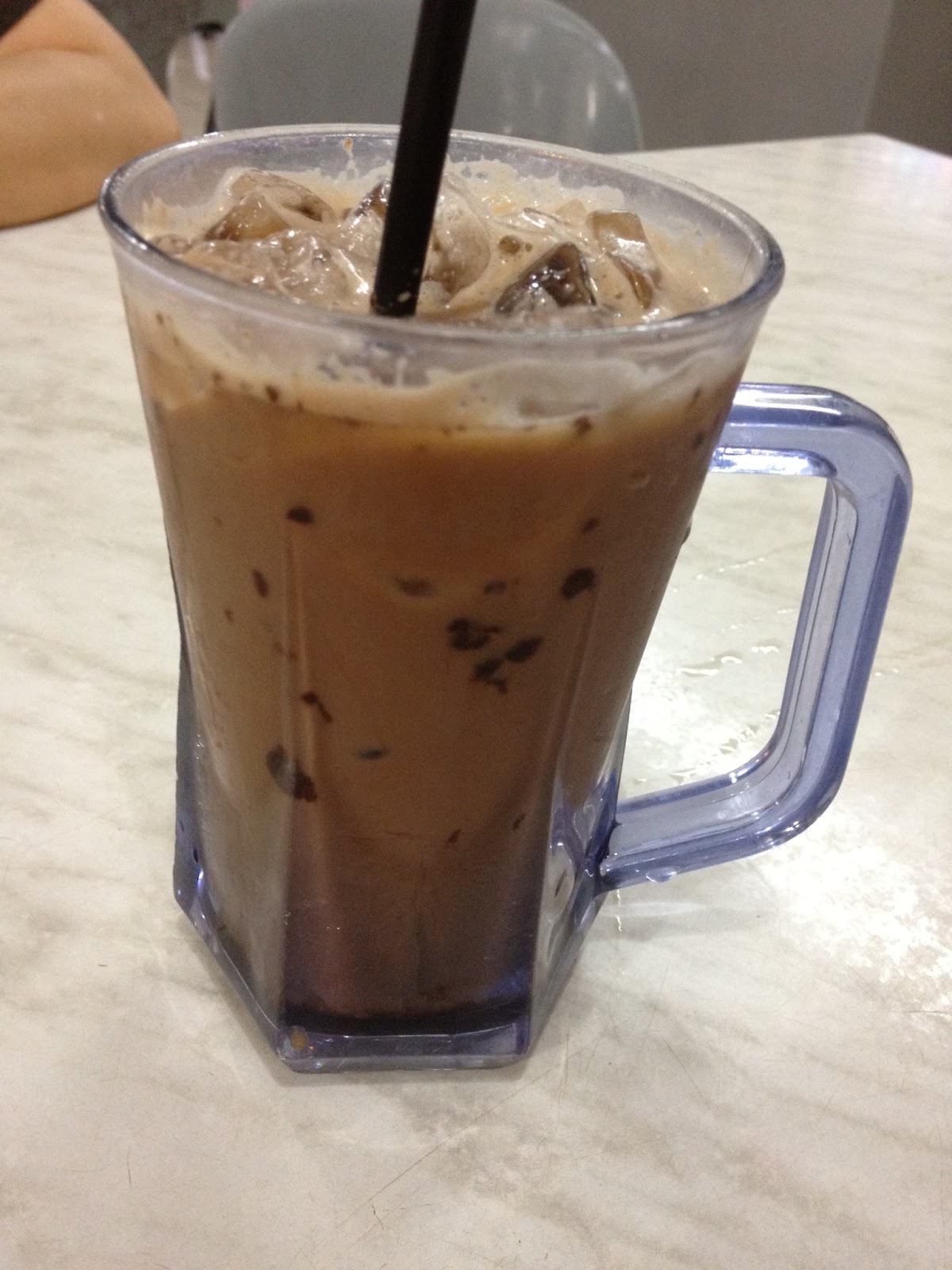 This cold drink is a mixture of Nescafé and Milo (which is similar to Nesquik chocolate mix for Americans), and tastes like a watered-down iced mocha.
4. Milo Ais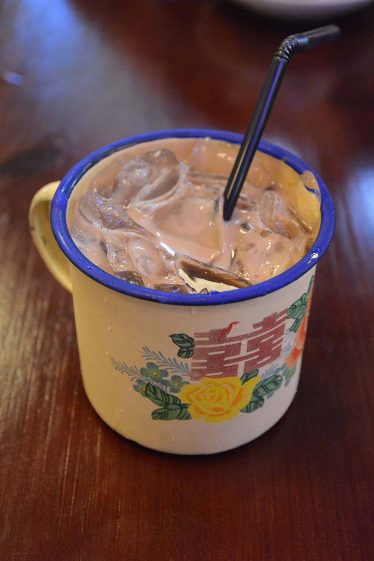 This drink is basically made using a mixture of Milo and sweetened condensed milk. Milo Ais tastes like hot chocolate served with ice cubes. It represents most Malaysians' affinity for sweet and creamy drinks.
5. Milo Dinosaur
Never heard of this term? Let me explain… First you make the Milo with hot water and condensed milk. Does that sound sweet enough? Well, it isn't. Once the initial serving of Milo is dissolved, spoonful of Milo granules are piled up on top of the drink to give it an extra punch. Delicious? Yes. Healthy? No, but who's keeping track, really?
6. Milo Godzilla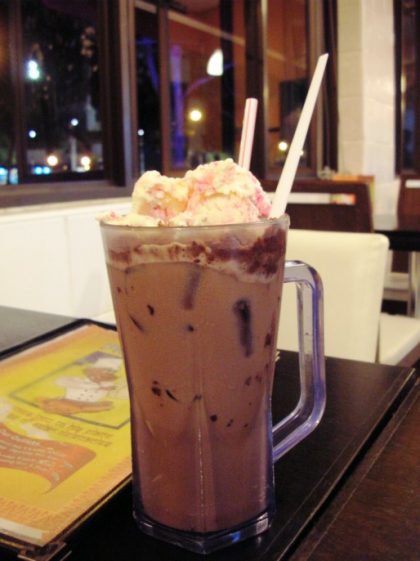 A 'Milo Godzilla' is a 'Milo Dinosaur' with a scoop of ice cream and strawberry sauce on top. This is served in a 3/4-pint tumbler – to hold all that sugary goodness together.
7. Milo King Kong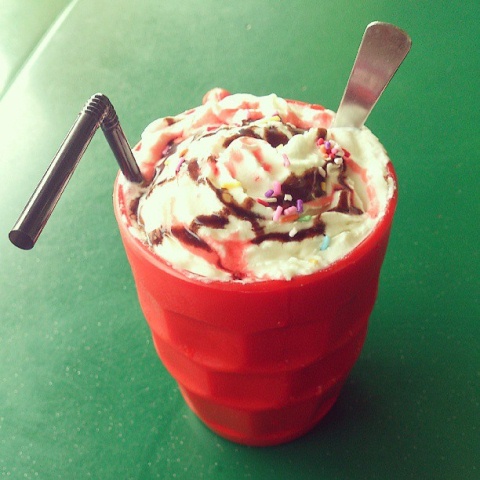 The ultimate drink, for those with a hearty appetite and a stomach of steel, is the 'Milo King Kong'. This is a 'Milo Godzilla' with a double scoop of ice cream, plus whipped cream, as well as chocolate and strawberry sauce on top.
Coffees
For the caffeine lovers, many mamak restaurants have mastered the art of brewing a good, strong cup of coffee.
8. Bru coffee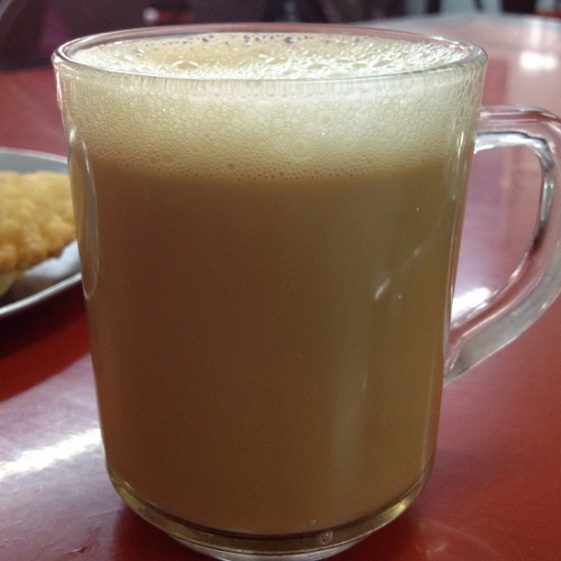 There's of course, the standard hot or iced nescafe served in every mamak. However, nothing comes close to the coffee brewed from dark roasted coffee beans. This drip-style coffee in mamak restaurants come with condensed milk and is a lot stronger than standard nescafe.
9. Kopi susu segar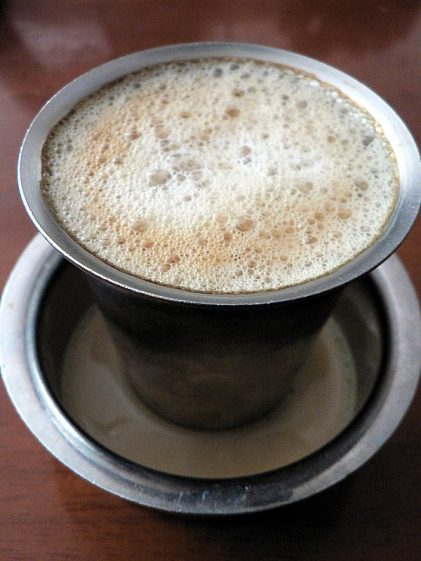 Susu segar means fresh milk, so this is coffee – either nescafe or bru coffee – made with fresh cows milk instead of condensed milk. It's milkier, and far less sweeter than the usual serving.
Source: The Expat Magazine February 2014
This article was originally published in 2014 and was updated in July 2016.
Read more:
---
"ExpatGo welcomes and encourages comments, input, and divergent opinions. However, we kindly request that you use suitable language in your comments, and refrain from any sort of personal attack, hate speech, or disparaging rhetoric. Comments not in line with this are subject to removal from the site. "
Comments