If your New Year's resolution of going to the gym is starting to wane, there's no reason to freak out just yet. Manveen Maan rounds up the best sport and workout routines in Kuala Lumpur that will keep your fitness levels going.
Round about this time of year, gym fever starts to fade. Promises to hit the treadmill slowly slip down the priority list, only to be replaced by chocolate chip cookies and couchpotatoing with the latest season of Game of Thrones. The most common reason for this lack of motivation? "I hate the gym." Indeed, joining and making one's way to a fitness centre on a regular basis can seem a hurdle difficult to conquer.
Luckily for us, though, Kuala Lumpur is a city teeming with various workout opportunities. Thanks to the weather, green spaces, beautiful lakes and the availability of alternative forms of exercise, the health wannabe in you does not need to be confined to the mirrored walls of a gym.
1) Wakeboarding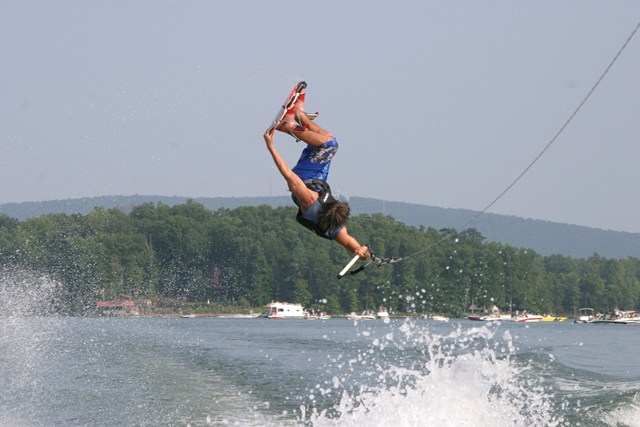 A craze born in Australia, wakeboarding has gained a sizeable following in Malaysia, no doubt due to the many sunny days here. Being dragged by a speedboat across a body of water at speeds of up to 50km/h may sound scary, but for some, it is the ultimate thrilling workout. The origin of the sport developed from a combination of water skiing, snowboarding and surfing techniques; so the term wakeboarding was coined after riders had to ride the 'wake' that was left after the speeding boat. The activity itself burns around 350 calories each hour, toning the back, leg, arm, and abdominal muscles. Furthermore, the mental focus required to wakeboard successfully helps to strengthen the mind
and improves concentration.
See Also: Wakeboard Your Way to Fitness
2) Team Sports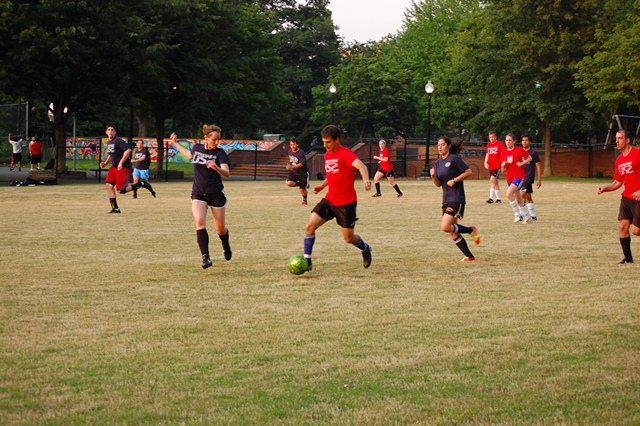 Probably the most common form of activity outside the gym, KL is home to numerous teams. Often gathering once a week, these groups consist of gender-based or mixed teams, coming together to play football (soccer), rugby, futsal, or netball. Most teams require a nominal joining fee, plus other expenses for equipment and venue rentals (if necessary). If a friendly game after work is a little tame, there are often tournaments throughout the year, to up the competitive spirit. Calories aside, team sports have other benefits—social, emotional and physical ones including learning from one another, building a sense of camaraderie while practicing one's skills. Two heads are always better than
one, right?
3) Hashing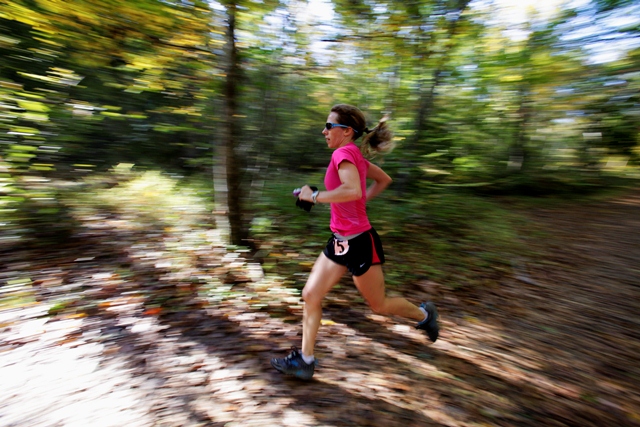 A hit with both expats and locals alike, the heady combo of running and drinking has proven to be a winning combination. Hash running, or "hashing" as it's more widely known, has its roots right here in Kuala Lumpur in 1938 – when a group of British expats would meet after work to run, following a paper trail, through the environs of KL to get rid of the excesses of the previous weekend. Frequently described as "a drinking club with a running problem," hashers are a dedicated, tight-knit, and fun bunch, who are more than willing to lend a helping hand in the workout (and drinking) department. There are many hash groups (or "kennels" as they are referred to) that gather around for weekly runs in the Klang Valley, so locate the one nearest to you. Hashers also always have a "hash name" so don't be surprised if you leave the run having been christened.
See Also: Hash Running in Malaysia: A Path to Fitness and Fun
4) Kickboxing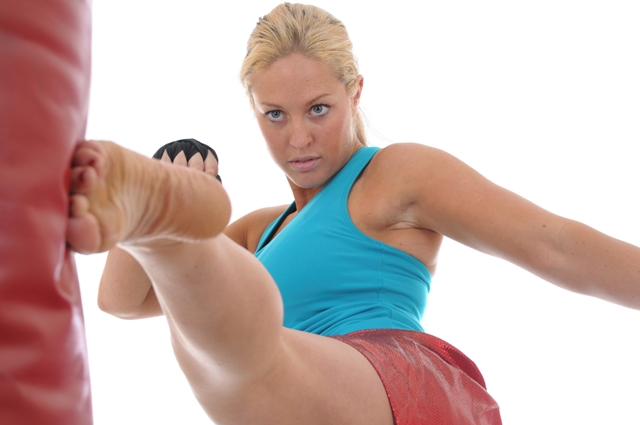 Not to be confused with other martial arts, kickboxing takes the moves of a kickboxer's training and choreographs them to music. You'll do some or all of the following moves: jump rope, shadowbox, forward kicks, punches, and the fancy footwork you see boxers do in the ring when they're trying to avoid taking one on the chin. A hot favourite with the Internet generation, kickboxing is gaining a "cool" credibility amongst the young and happening in KL. Not only is it a great cardiovascular workout, it's perfect for letting off some steam after a hard day's work or post-traffic stress. Kickboxing that includes bag work burns a ton of calories, up to 750 an hour, and maintains a higher
calorie burn for several hours after the workout is over. It also provides resistance training benefits just like weightlifting and improves muscular strength and endurance. There are a few studios around Greater KL that offer classes, with different classes to suit various levels. And a bit of self-defence knowledge never hurt anyone, either.
5) Pole Dancing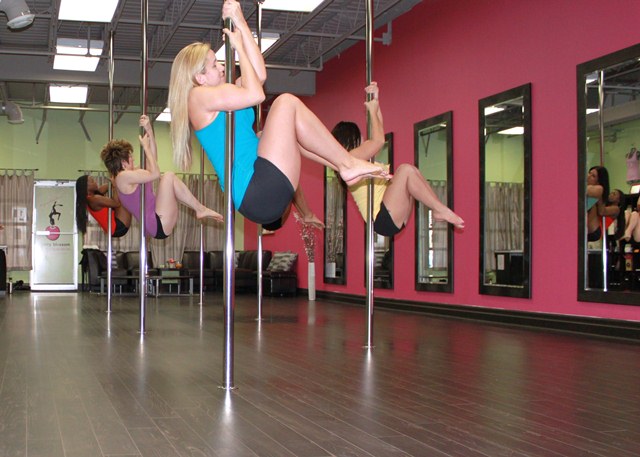 A rather unorthodox workout routine, pole dancing has long been considered the saucy version of a good ol' shimmy. But little did we know all that spinning and leg lifting burns an impressive 1,000 kilojoules (about 240 calories) per class and helps build up core muscles and upper body strength that most women spend hours in the gym trying to achieve. Besides that, a spin around the pole results in improved cardiovascular fitness, strength and muscle tone, balance and posture. With all that added flexibility, comes an improved self-confidence and body image. There are a few pole dancing studios in the Ampang, Sri Hartamas, and Subang Jaya areas so add some sass to your workout routine – while getting abs. Not a bad deal if you ask me.
6) Rock Climbing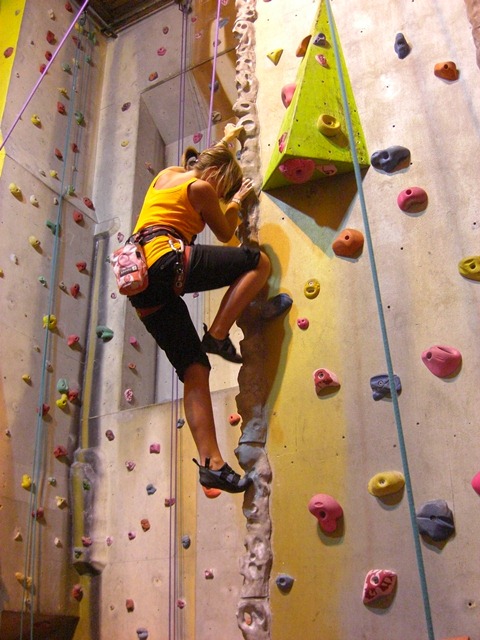 Despite the abundance of mountainous regions, most city slickers stick to the indoor rock climbing variety. It's a great way to exercise, get in shape and have fun while you're at it, without having to brave the sweltering temperatures outside. Complete with safety harnesses, helmets, ropes, arm and knee pads, indoor rock climbing is often mistaken for just building strength in arms and legs, but doing lots of unusual movements, working typically neglected muscle groups in a functional manner, is what makes indoor rock climbing most attractive to fitness buffs looking for an alternative to their regular workouts. Rock climbing enhances coordination, as each climber strives to master a route efficiently without falling. Besides muscle conditioning, indoor rock climbing forces you to use your own body weight as a workout apparatus. Who needs weights when you've got your own?
7) Archery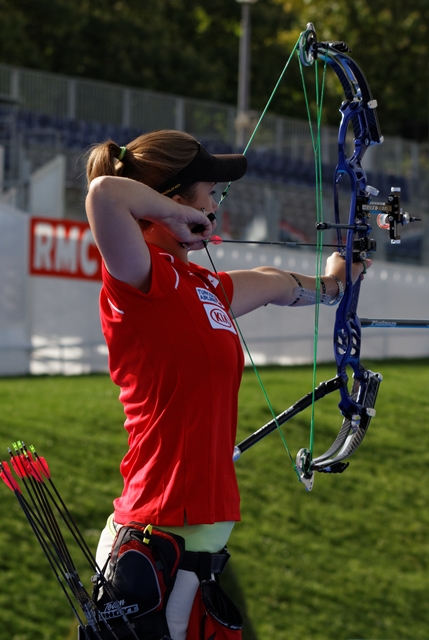 If hand-eye coordination is your forte, this is the sport for you. It's not technically a fitness routine but archery itself has various health benefits. Often perceived as a stationary sport, competitive archers actually require a significant amount of strength, endurance, and focus to perform well. Archery is a physically demanding sport and is often underestimated by those who don't participate. Upper body strength improvement is a no-brainer, as drawing back the bow string places stress on the muscles of both arms as well as the chest, shoulders and back. Balance is vital to success in archery as you have to be able to hold your body still while aiming and making a shot. Of course being able to shoot a target from a distance is a skill that is bound to come in handy at some point. (Just ask Robin Hood.) And – it's fun!
8) Capoeira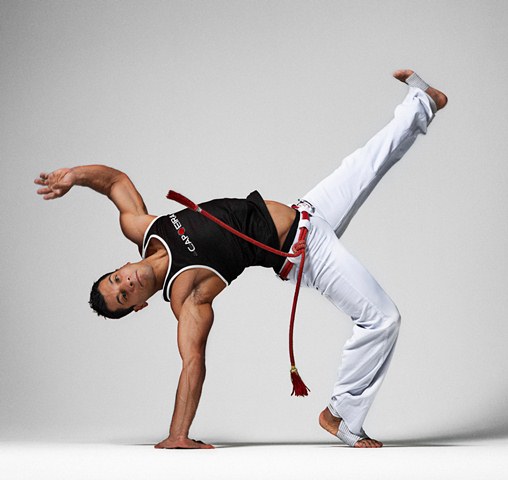 Often described as "a Brazilian martial art that combines elements of dance, acrobatics and music," capoeira is known for its quick and complex moves, power, speed, and leverage for a wide variety of kicks, spins, and highly mobile techniques. Now boasting a cult following all over the world, the beauty of the sport lies in its versatility – whether you're after a sport, a martial art, a workout, or just to shake what your mama gave you, capoeira delivers on all fronts. Burning up to 700 calories an hour, capoeira improves strength by engaging muscles you didn't even know existed, as well as building an efficient body via enhanced breathing and blood flow. Dancing divas take note: you can now booty- shake your way to better health.
See Also: The Art of Capoeira
Source: The Expat Magazine March 2014
Read more:
What are your thoughts on this article? Let us know by commenting below.No registration needed.
---
"ExpatGo welcomes and encourages comments, input, and divergent opinions. However, we kindly request that you use suitable language in your comments, and refrain from any sort of personal attack, hate speech, or disparaging rhetoric. Comments not in line with this are subject to removal from the site. "
Comments