The state of Melaka is steeped in history, having seen the likes of the Portuguese, Dutch, English, and Chinese trumpet through the state. Not unlike its culture and its past, Melaka's cuisine is varied and fascinating. Manveen Maan goes on a gastronomic journey through history.
1. Devil's curry
After the Portuguese conquered Melaka, many married local women and formed the Cristang or Eurasian community, and Devil's Curry is a dish unique to this culture.
A fiery red curry made with a spice paste of red chillies, shallots, garlic, lemongrass, ginger, galangal, and turmeric, Devil's Curry's distinction from other Malaysian curries is that vinegar is added for a sharper taste. The end result is a curry dish that is spice-laden, complex in flavour, and absolutely delicious.
2. Pineapple jam tarts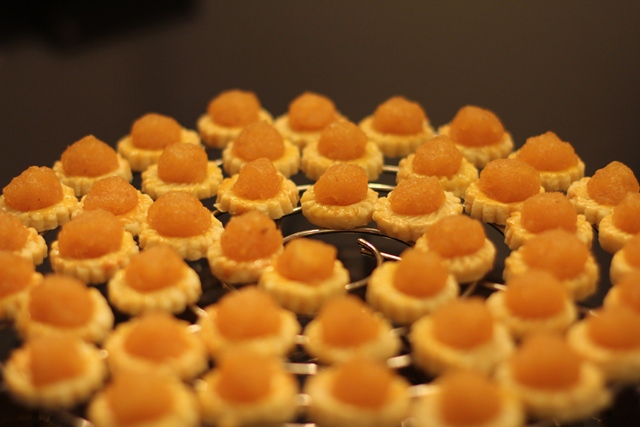 These jam-topped, Portuguese-inspired pastries attract dozens of sweet-toothed tourists (and locals) who throng to the town of Melaka to get a taste of the crumbly, flaky pastry. In Malaysia, these are made over special occasions like Chinese New Year, Deepavali and Hari Raya, but in Melaka these bite-sized nibbles are a common feature in everyday confectionary shops.
The most popular types are the crumbly, buttery, shortbreadcrust pastries filled with a sweet but tangy pineapple jam. They definitely give new meaning to melt-in-your-mouth.
3. Nyonya laksa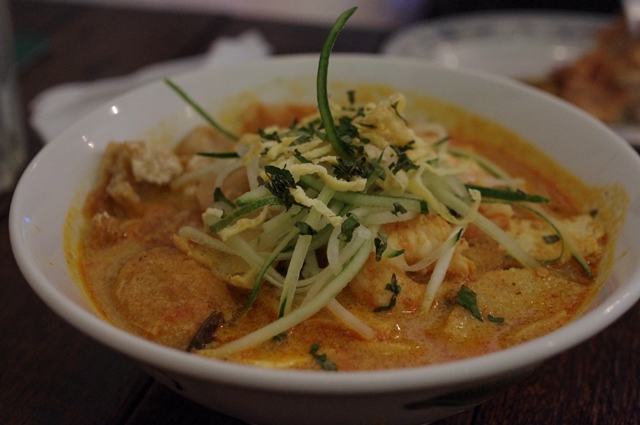 A standout in the laksa stakes, Nyonya laksa is pungent, rich and heavily flavoured from spices and chillies. Nyonya laksa broth is prepared using chicken and prawns, giving the curry a richer and sweeter taste.
Usually served with bean sprouts, spring onions, fish cakes, tofu, and vegetables, the unique flavours of traditional Chinese and Malay ingredients combine to form a glorious laksa, filled with fresh herbs such as galangal, lime, ginger, and candlenuts. For a smorgasbord of tastes in one dish, Nyonya laksa is one that should not be missed.
4. Coconut milkshake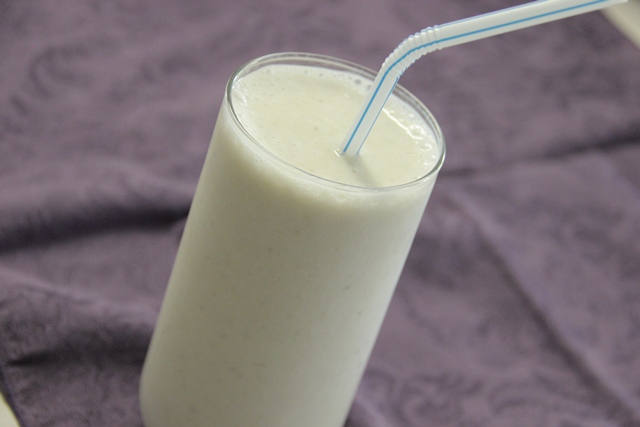 The natural sweet and creamy aftertaste of the drink, along with its smoothie-like texture, makes this Melaka's most popular thirst quencher.
Available at Klebang Beach, the shake is an ingenious drink made with everything coconut – coconut water and flesh are blended with ice, and if you need something sweet, you can opt for a dollop of vanilla ice cream on top. The queue for this delicious drink can be insane, but it's definitely worth the wait. A refreshing treat!
5. Nyonya kuih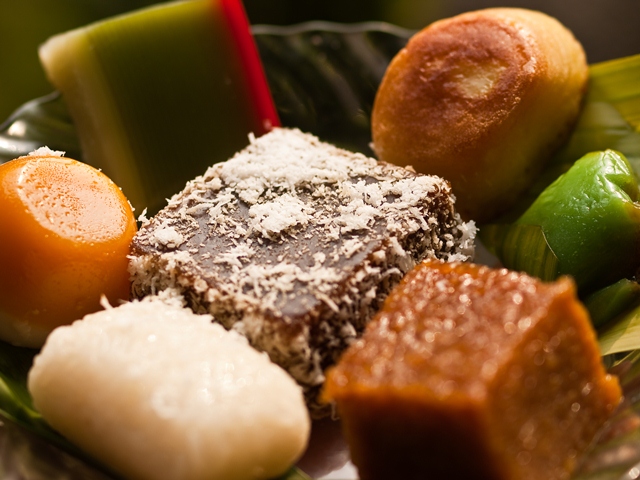 Kuih are bite-sized desserts that often come in a pastel rainbow of colours and are popularly eaten as snacks. Some are steamed, while others are grilled, but most are sweet. A popular nyonya kuih is ondeh-ondeh, made from sweet potato or glutinous rice flour.
Infused with pandan juice and filled with gula Melaka, a reddish-brown palm sugar, it is then rolled in with some fresh grated coconut to create a concoction that literally bursts in your mouth as you take a bite. Though they pack a calorific punch, it is best to ignore the diet at times and start the day with these sweet little yummy things.
6. Pai tee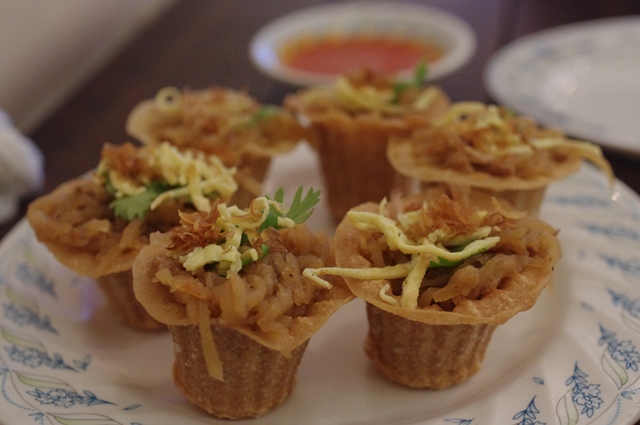 Also known as top hats due to their distinctive shapes, pai tee is a crunchy flour cup filled with julienned vegetables, fried eggs, shallots, and topped with a prawn.
These tiny treats often go hand-in-hand with the chilli sauce provided at most dining spots. Commonly eaten as finger food, this dish is often associated with Peranakan cuisine. Simply pop them into your mouth and enjoy the crunchiness.
7. Peranakan pork and side dishes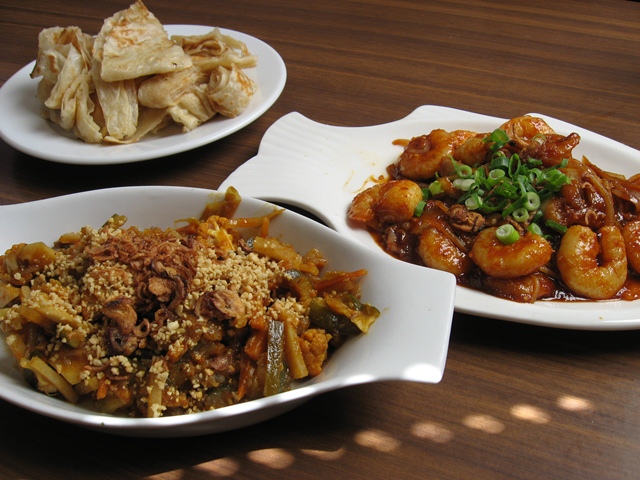 A must-have when you're in Melaka, the birthplace of the Peranakan race is the best place to enjoy a plate of warm white rice with unique dishes such as sek bak (braised pork), cincalok omelette (fermented baby shrimp omelette), otak-otak (fish paste wrapped in banana leaves and cooked), and ikan goreng cili garam (deep-fried fish with spicy chilli paste).
Heralded as spicy and flavoursome, Peranakan food is considered a specialty on this side of the world, and has resulted in many far-flung restaurants attempting to recreate the magical symphony of flavours in vain. Always imitated, never duplicated.
8. Satay celup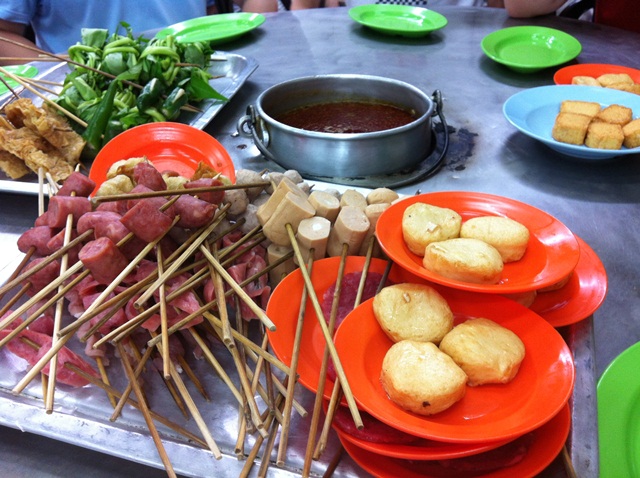 Satay celup (literally meaning "dipped satay") is where an assortment of raw and semi-cooked seafood, meat and vegetables on skewers are dunked into a hot boiling pot of satay gravy. Another popular Melakan dish, there are more than 80 types of seafood and vegetables to choose from and the sauces are thick and aromatic.
The skewers are kept fresh in huge refrigerators or in cold storage areas in food courts and then consumed in a self-service mode. As soon as seats are picked by customers, skewers are picked out using the trays provided, and dunked into the nutty sauce. For those whose spice tolerance levels are on the lower side, plain water can be requested to dip skewers in to wash away the sauce.
9. Chicken rice balls
No trip to Melaka is complete without sampling the famous chicken rice balls. This is a dish of Chinese origin, and is most commonly associated with Hainanese-inspired cuisine, and is so popular with locals that some even pen in annual pilgrimages to the state to fill their tummies until a carbohydrate coma is induced.
Uniquely Melakan, tender steamed chicken strips are cooked in soy sauce, ginger, and lime, and served alongside short-grain rice, cooked in chicken broth, and then pressed into balls. The result is mouthwatering, a true example of beauty in simplicity if there ever was one.
10. Pong teh
The Nyonya community was born when Chinese men who settled in Malaysia married the local women. One of the community's most popular exports, pong teh, has found its way to many Kuala Lumpur menus, with some surprisingly good variations cropping up around the city.
For the most authentic flavours however, Melaka is still the place to beat. Made with chicken or pork, potatoes, and mushrooms, the broth is flavoured with taucheo (fermented soy bean sauce) and gula Melaka (palm sugar), creating a delicious combination that lingers long after the meal is over.
11. Assam pedas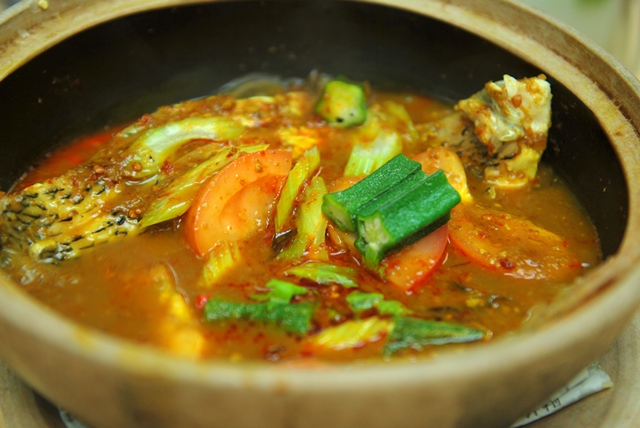 Assam pedas, literally "sour spicy," is a classic Malaysian delicacy and the signature dish of the state. Everyone has their own interpretation of this particular dish, thus spawning endless adaptations, but it is safe to say that its sour and spicy tastes are extraordinarily satisfying.
The main ingredients of this dish are fish or seafood, ladyfingers (okra), eggplant, green beans, and tomatoes, cooked in assam (tamarind) juice with chilli and various spices. The process involves soaking the pulp of the tamarind fruit until it is soft and then squeezing out the juice to cook the fish or seafood. Not for the fainthearted!
12. Sago gula Melaka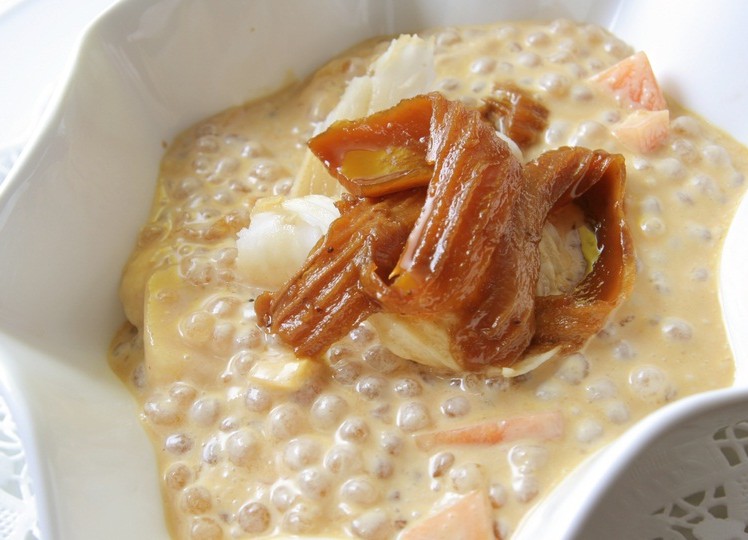 The name itself tells you where this dish's roots stem from. One of Malaysia's most famous desserts, sago gula Melaka combines the texture of chewy pearl sago drenched in a combination of sweet gula Melaka and fragrant santan (coconut milk).
This is a traditional sago pudding dessert that is served chilled and is especially welcome after a spicy meal. First-time consumers often find the texture and appearance of the tiny sago pearls fascinating. With such few basic ingredients, it's hard to believe how much flavour is in this sweet Malaysian favourite.
Source: Senses of Malaysia March/April 2014
Read More Articles on Food in Malaysia:
---
"ExpatGo welcomes and encourages comments, input, and divergent opinions. However, we kindly request that you use suitable language in your comments, and refrain from any sort of personal attack, hate speech, or disparaging rhetoric. Comments not in line with this are subject to removal from the site. "
Comments