Written by Gordon Reid.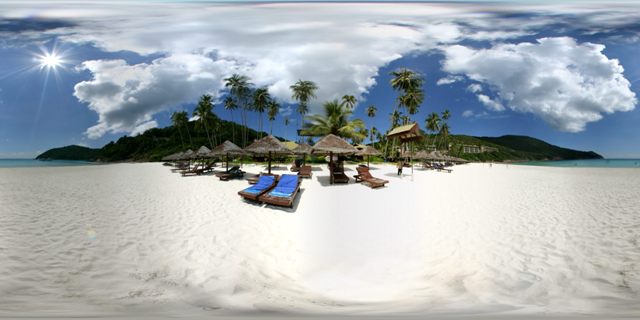 Redang Island
Want to get away from the hustle and bustle of the city to a beautiful sandy beach with clear blue waters? A place that doesn't take too long to reach and needn't cost you an arm and a leg? The islands off Malaysia's east coast have something for you!
When recently arrived expats in Kuala Lumpur first start thinking about a beach holiday in Malaysia, the place that usually springs to mind (or is recommended by travel agents, websites, or friends) is Langkawi, with Penang and perhaps Pangkor as runners-up.
See Also: Discover 7 of the Best Beaches In Malaysia
All of these west coast islands have a lot to offer as holiday destinations. But none of them can compare with the islands off Peninsular Malaysia's east coast in two important respects: the clarity of the waters around them and the variety and accessibility of coral reefs and other marine life in those waters.
So if you want not just nice beaches, but also crystal-clear blue seas plus a host of colourful hidden treasures under them, you need to look east, to the islands off the Malaysian states of Terengganu and Pahang. Admittedly, these are a little further away and more difficult to get to than their West Coast cousins. But if you choose wisely, your journey will prove more than worthwhile.
Tioman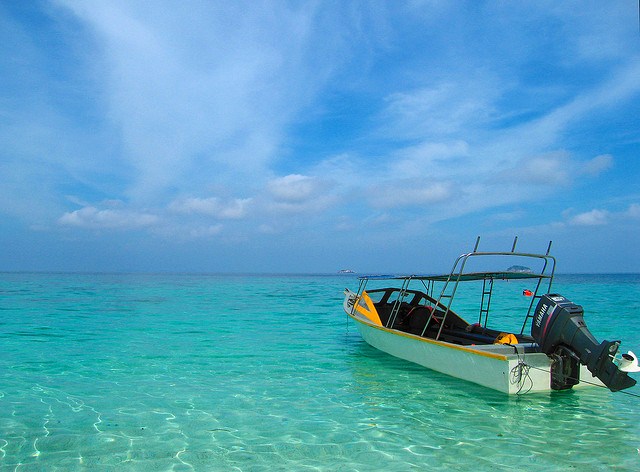 Tioman Island. Photo credit: ~liela~ / Foter / Creative Commons Attribution-NonCommercial-ShareAlike 2.0 Generic (CC BY-NC-SA 2.0)
Tioman is the largest, southernmost, and probably the best-known island off the east coast.
Getting there: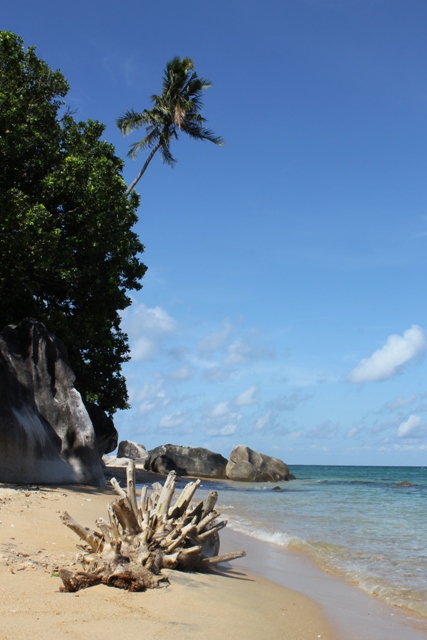 Tioman Island
Tioman is also, importantly, the easiest and quickest to get to by road from either Kuala Lumpur or Singapore. Using the North- South Highway, it takes just over four hours to get to the ferry terminal in the small coastal town of Mersing, Johor.
There is though one catch. Tioman is quite a distance from the mainland, so the ferry from Mersing can take anything from 1.5 to 2.5 hours to get to your resort, depending on which beach you are staying on. Basically, the southern beaches from Genting upwards are first, and Salang in the north is last.
One other thing. Until recently, you could also fly direct to Tioman with Berjaya Air. However, these flights are currently suspended, with no indication of when or if they might restart. There are no other scheduled air options at this time.
Where to stay?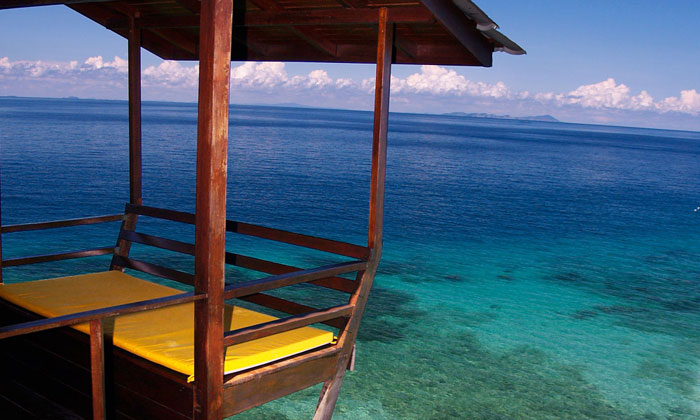 JapaMala Resort, Tioman Island
As you would expect from a large island, Tioman offers a wide range of accommodation.
At the top end, there is a newish boutique resort called JapaMala, which offers luxury and seclusion – but at a price. Slightly lower down the price scale, but still fairly high-end, Tunamaya and Minang Cove both offer secluded settings (and have good reviews on TripAdvisor). These are all good options for couples and families looking for a bit of comfort and relaxation by the beach. These resorts are located in the south of the island, some far away from most of the dive sites, so are not such a good option if diving is your priority. If you want both diving accessibility and a bit of comfort, consider the larger and more centrally located Berjaya on Tekek Beach.
Further down the price and quality scale,there are a host of other resorts to choose from on the busier beaches in the centre and north of the island (Paya, Tekek, Air Batang/ABC and Salang). These are good options if you don't mind a bit of hustle and bustle – and want a wider choice of places to eat and drink at. They are also well-located for snorkelling and especially diving.
See Also: Two Pulau Tioman Resorts You Should Know
What to do?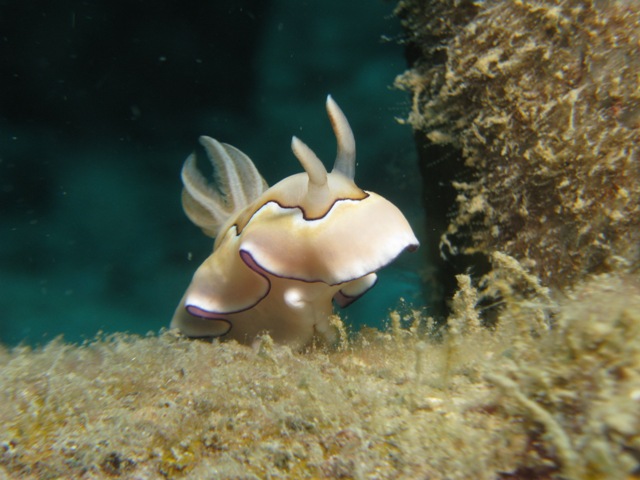 Nudibranch
While there are some nice jungle and hill walks on Tioman, most activities are, unsurprisingly, water-based. The diving ranges from the decent to the very good. Highlights include dramatic rock seascapes, colourful soft corals, and beautiful small creatures like nudibranchs.
Most of the best sites, such as Chebeh and Labas Islands, are out to the north-west of the island. But there are also some gems further in, such the tiny island of Renggis and the wrecks off the Marine Park. Renggis is also very good for snorkelling, as are various other sites (some of which also involve boat trips).
Tioman – the bottom line
Pluses: relatively easy to drive/ferry to; wide range of resorts and beaches; excellent diving and good snorkelling; duty-free alcohol. (Don't forget to buy some to take back home!)
Minuses: longish ferry trip – and no current option to fly; main beaches can get a bit crowded, while secluded beaches are a bitfar from good dive sites; top resorts pricey.
You can search for hotels on Tioman Island on Agoda.
Redang and Perhentian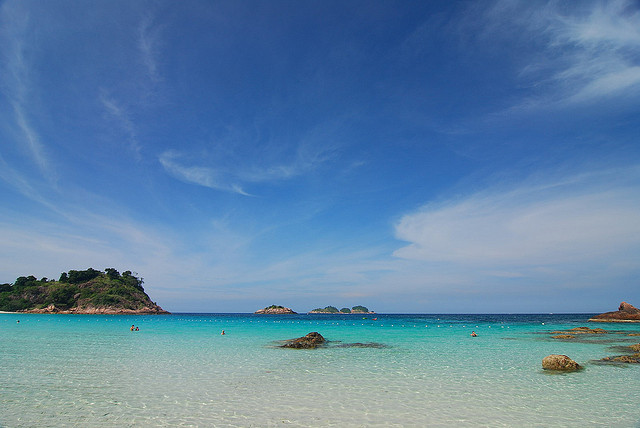 Redang Island. Photo credit: Nicolas Lannuzel / Foter / Creative Commons Attribution-ShareAlike 2.0 Generic (CC BY-SA 2.0)
Both are much smaller than Tioman. One other difference is that, unlike Redang, Perhentian is actually two islands: Perhentian Besar (literally, "Big Perhentian") and Perhentian Kecil ("Small Perhentian"), each with its own character.
Getting there:

Perhentian Island. Photo credit: crsan / Foter / Creative Commons Attribution 2.0 Generic (CC BY 2.0)
Most visitors from KL choose to fly to these more distant islands. For Redang, you can do so direct from Subang Airport with Berjaya Air – a considerable advantage if you are tight on time. Alternatively, take a (cheaper) Air Asia flight to Kuala Terengganu, get a minibus up the coast to the tiny port of Merang (under an hour), then take one of the many speedboats over to the island (about 40 minutes).
Unlike Redang, there are no direct flights to Perhentian, so you have to fly to either Kota Bahru in Kelantan (nearer, so better) or Kuala Terengganu. Take a taxi from Kota Bahru airport to the small port town of Kuala Besut (about 45 minutes), and again hop on one of the regular speedboats to the island (about 40 minutes). Most resorts on both islands will, incidentally, arrange all these transfers for you, apart from the flight from KL.
Are you adventurous and like exploring? Why not drive instead of flying to the coastal jump-off points for Redang or Perhentian? Both of these involve lengthy road journeys – of around six and a half hours to Merang, and more than seven to Kuala Besut. However, in exchange you will get to see some of the beautiful scenery across the forested and hilly centre of the Peninsula. Driving is an especially good option if you are able to take more time and plan in a visit and stopover somewhere else on the way, such as the Elephant Sanctuary at Kuala Gandah, Taman Negara, or Lake Kenyir in Terengganu.
Still on the overland route, for the budgetconscious (or those who do not like driving), another option to Perhentian is to take a bus from Hentian Putra in KL (near PWTC ) direct to Kuala Besut. This takes around eight hours, but for a bargain RM44 one way, you get air conditioning and airline-style seats – and it delivers you to within walking distance of the pier at Kuala Besut. The night bus, which arrives in Kuala Besut at around 6am, is a particularly good option if you are someone who can sleep on buses and/or want to save time.
One final tip: if you are driving yourself to Redang, make sure you head for Merang and not the almost identically named Marang. The latter is also a Terengganu coastal town – but is 80 kilometres further south! One vowel makes a significant difference!
Where to stay?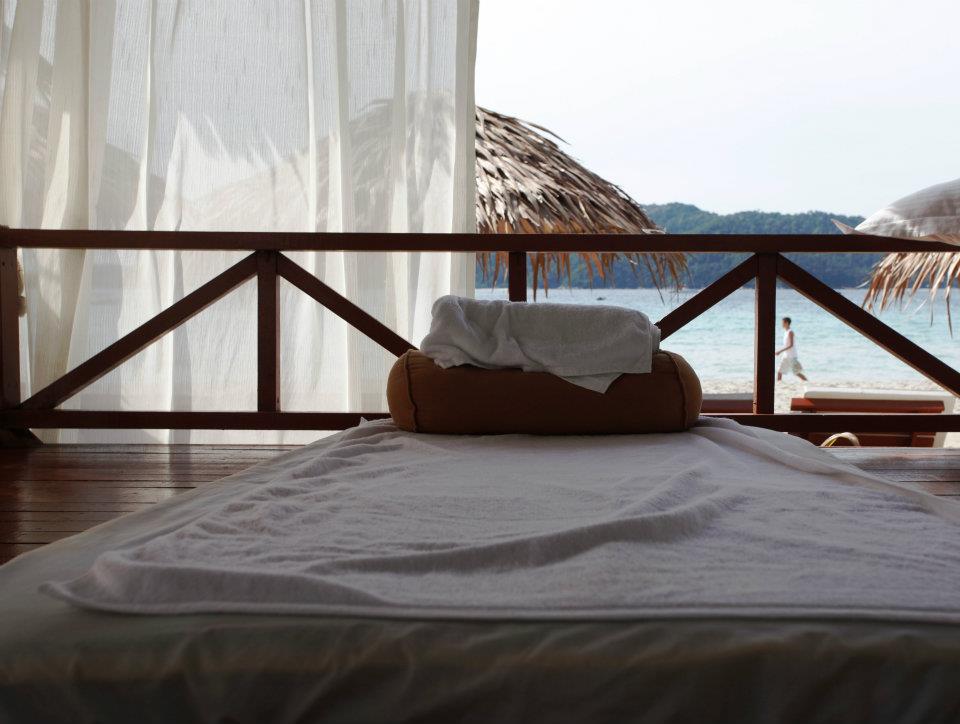 Bubu Resort on Perhentian
Both Redang and Perhentian have many resorts to choose from, on various beaches scattered around the islands. As a very broad guide, Redang tends to have more upmarket resorts and to be a bit quieter. Perhentian Besar offers a number of peaceful, secluded resorts on their own beaches, and so is also well suited to families and older couples. Perhentian Kecil in contrast tends to cater for the younger set, with Long Beach in particular offering a lively nightlife complete with beach bars, music, fire dancers, and so on.
However, these are generalisations, and there are exceptions. For example, the main (and best) beach on Redang, Pasir Panjang, has several resorts in close proximity and can get quite busy. So can Tuna Bay, the main hub on Perhentian Besar. On the other hand, the upscale Bubu Resort – aimed primarily at families and older visitors – is located on vibrant Long Beach Perhentian, albeit tucked away at one end, a walkable distance from the main hustle and bustle. Long Beach, with its perfect, rock-free white sand sloping gently into a crystal blue sea, is also probably the best beach anywhere on the east coast.
You can search for hotels on Redang and Perhentian Island on Agoda.
See Also: Holiday at Three Redang Beach Resorts
Source: The Expat May 2014
Homepage Highlight Photo credit: rizuan.j / Foter / Creative Commons Attribution 2.0 Generic (CC BY 2.0)
Read more:
What are your thoughts on this article? Let us know by commenting below.No registration needed.
---
"ExpatGo welcomes and encourages comments, input, and divergent opinions. However, we kindly request that you use suitable language in your comments, and refrain from any sort of personal attack, hate speech, or disparaging rhetoric. Comments not in line with this are subject to removal from the site. "
Comments