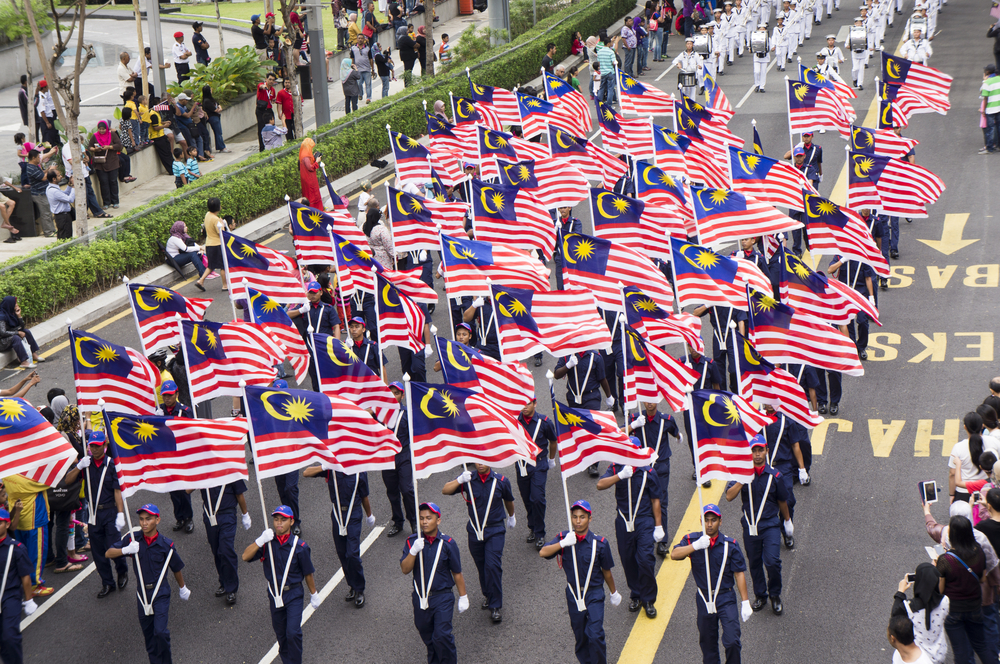 With Malaysia's Hari Kemerdekaan (independence day) just around the corner, the country is gearing up to celebrate the day the country finally broke free from two centuries of British colonial rule in 1957. Although not a personally important day for the most of our Expat community, August 31st is an opportunity for us all to honour one of the world's most culturally diverse countries, with colourful celebrations, grand parades and glorious food!
Every Malaysian has seen that iconic image of Tunku Abdul Putra Al-Haj, the first Prime Minister of Malaysia, shouting Merdeka (freedom) to the gathered crowds in Merdeka Stadium following the country's emancipation. On this day each year, Malaysians from all backgrounds, race and religion join together as a united nation to rejoice in the positive aspects of Malaysia.
Kuala Lumpur is the epicenter for celebrations, with a grand parade taking place in Merdeka Square. Flags adorn the city and there is live music, performances by dancers in ethnic costumes and displays by aircrafts of the Royal Malaysian Army, Navy and Air Force.
Each year's festivities come with a theme. For 2016 it is "Malaysia, Sehait Sejiwa", "Malaysia, One heart, One soul."
Below is an overview of how countries from around the world celebrate their national day.
1. India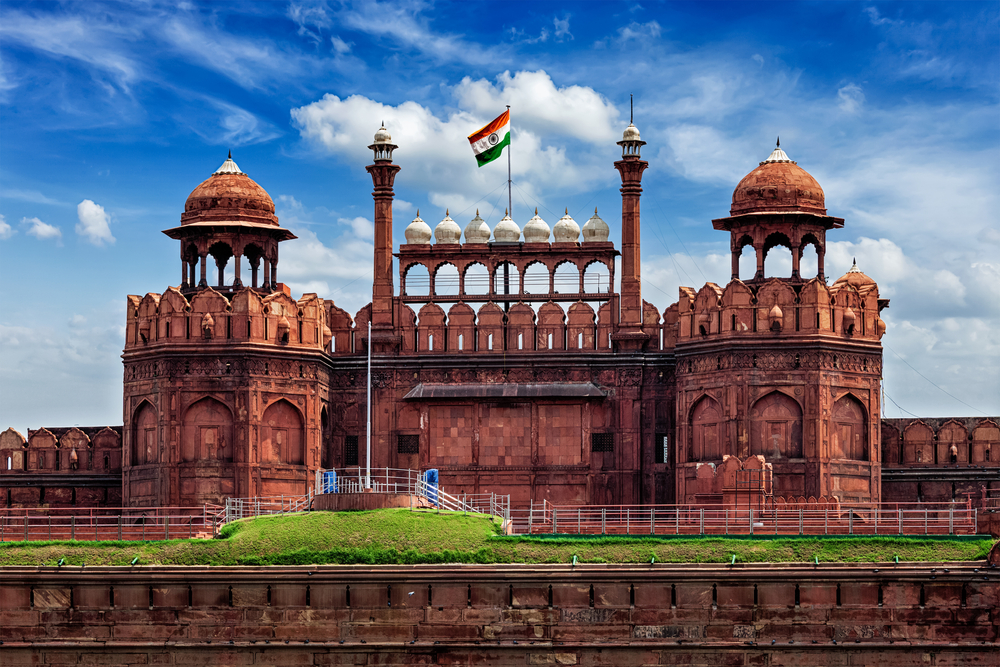 Salman Rushdie relates the story of India's transition from British colonialism to independence in his novel "Midnight's Children". On this very special day, India rejoices in the birth of their nation. After the flag has been raised above the walls of Red Fort, the Prime Minister proudly recounts the country's achievements of that year and announced his plans for the future.
Independence Year:  15th August 1947
Top-spot to celebrate: Red Fort, New Delhi
Don't miss: A spot of kite-flying. This symbolises freedom and on Independence Day you will see a sky dotted with kites of every shape and colour.
What to eat: Tricolour burfi, a traditional sweet treat made form sweetened condensed milk and fragrant saffron. It is coloured with green, white and gold to represent the flag of India, often using a raisin for the central motif.
2. Greece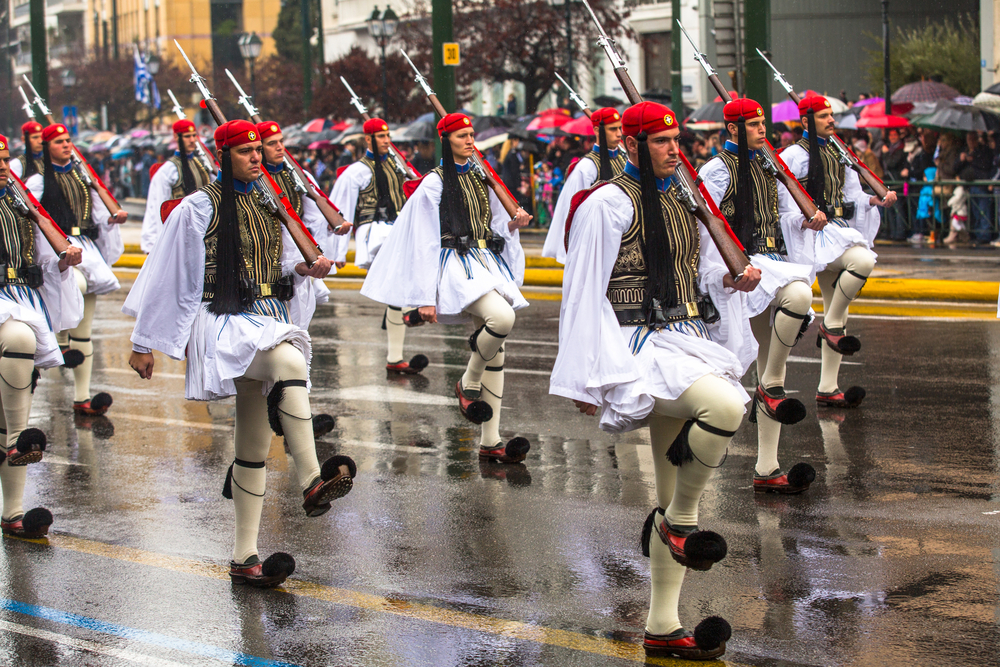 25th March marks the start of the War of Greek Independence. The festivities involve lots of colourful religious celebrations as this date coincides with the Festival of the Annunciation, when angel Gabriel told the Virgin Mary that she would bare the son of God. Greek Orthodox churches hold special services and TV channels play old wartime movies to commemorate heroic acts. Travelers unaware of this important day can find themselves a little flustered, as everything shuts down, from transport to shops and eateries.
Independence Year: 25th March 1821
Top-spot to celebrate: Athens
Don't miss: The naval parades held at coastal towns.
What to eat: Lamb kleftiko, a slow-cooked meat dish, seasoned and wrapped in fig leaves.
3. South Korea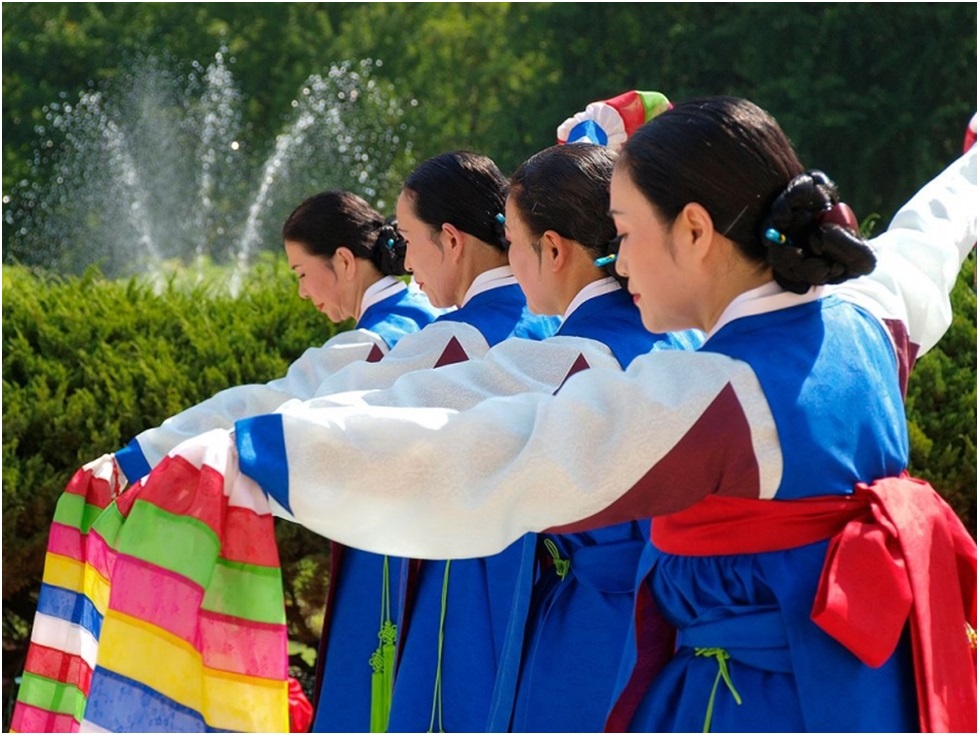 A sole day does not suffice to celebrate the independence of a country with such an intricate political history; in South Korea, there are three!
Year: 1st March 1919, Independence of Modern Korea; 15th August 1948, Gwangbokjeol (Independence from Japan); 3rd October 2333BC, Gaecheonjeol (National Foundation Day)
Top-spot to celebrate: Seoul
Don't miss: The festival at Sejong Center for the Performing Arts in Soeul, during which the mayor strikes the large bell in Bosingak Pavillion in memory of the leaders of the nation's independence movement.
What to eat: There is no specific dish eaten on these days, however, take the opportunity to try some of the countries traditional foods. Pajeon,a savoury spring onion pancake, is a popular choice, as is Songphyeon, a steamed rice cake filled with sweet sesame of red bean. This is also eaten during the Lunar New Year.
4. Canada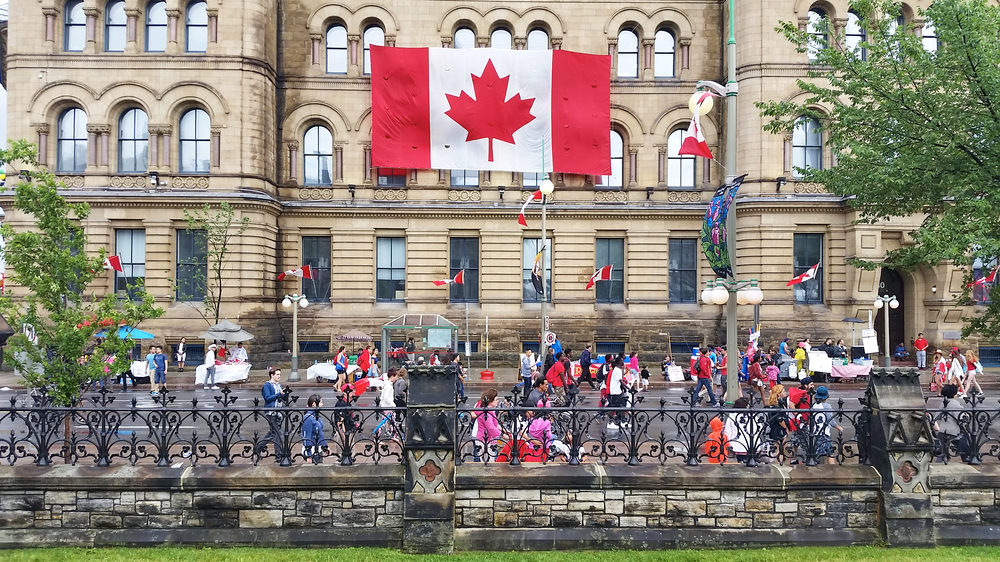 Although for most Canadians, 1st July is a hugely important day, packed with fun and laughter, music concerts, maritime shows and parading around in the colours of their country, the francophone communities of Canada take little interest, preferring to celebrate St Jean Baptise day on 24th June. 1st July is also known as Canada Day.
Independence Year: 1st July 1867
Top-spot to celebrate: Parliament Hill, Ottowa
Don't miss: Be part of the action with a whole host of cultural activities such as street hockey tournaments.
What to eat: Take a day off from the diets and replace healthy salad with calorie-laden treats. Poutine: chips drowned in rich gravy and melted cheese, Nanaimo bars, a wafer/biscuit-crumb base topped with a payer of vanilla custard and covered in thick chocolate and butter tarts, flaky pastry with a sticky maple filling are top of the list!
5. The USA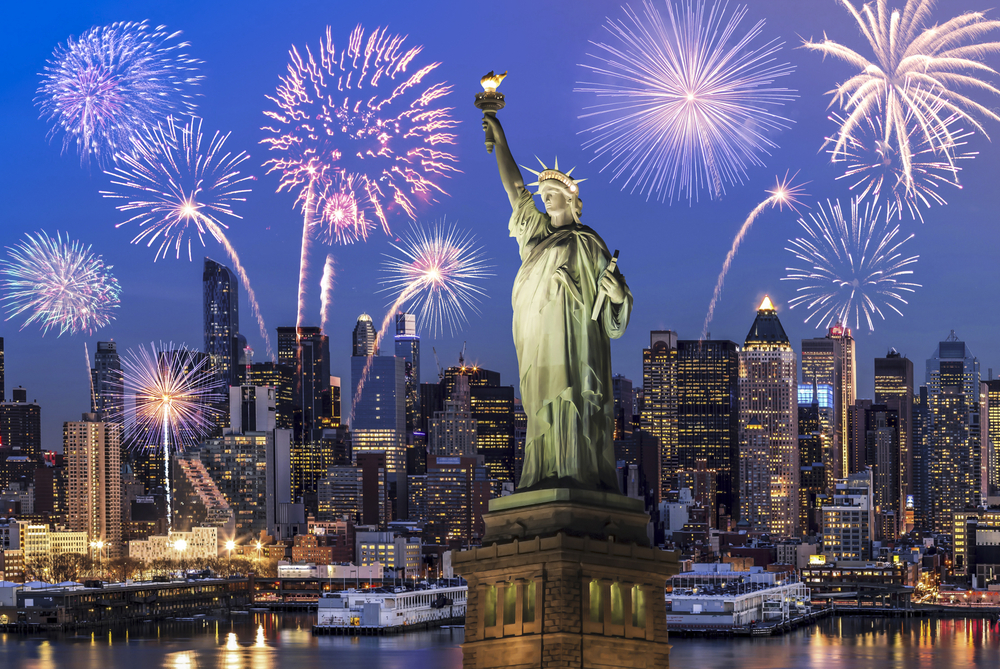 It's hard to believe that such a powerful country spend so many years under the rule of others. Ever since the British retreated home to their little island, the Fourth of July has become one of the biggest festivities of the year. With a focus on family get-togethers, carnivals, baseball and all things American, the great USA honour their great nation with gusto.
Independence Year: 4th July 1776
Top-spot to celebrate: Navy Pier, Chicago
Don't miss: Watch the fireworks show light up the shoreline over Lake Michigan. For a better view, jump on the 150ft Ferris-wheel.
What to eat: Loosen that belt for an all-American feast of hot dogs, burgers, baked beans, macaroni cheese and a slab of your Grandma's best apple pie.
6. France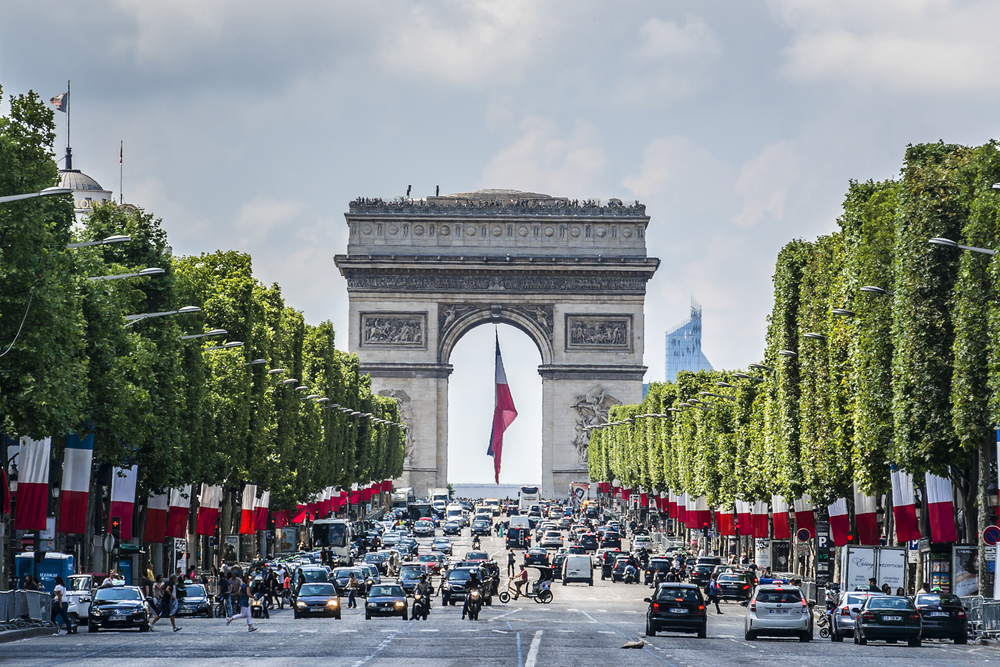 Bastille Day commemorates the storming of Bastille during the French Revolution in order to free prisoners. This medieval fortress only held seven inmates at the time, however, it symbolised defiance against an abusive monarchy: an image which remains strong today. On this day, there are many exciting military parades where you can see cadets, infantry soldiers and motorized troops, with displays by aircraft acrobatic teams swooping above. It is also tradition for France to invite its allies to join the parade.
Independence Year: 14th June 1789
Top-spot to celebrate: Carcassonne
Don't miss: The pyrotechnics spectacle at Carcassonne – not just your average fireworks display!
What to eat: Nibble on a slice of creamy quiche Lorraine, or douse some delicious crusty baguette in a hot bowl of French onion soup. Finish of with the ultimate French street-food: a sweet crepe oozing with chocolate or a fruit filling.
7. Germany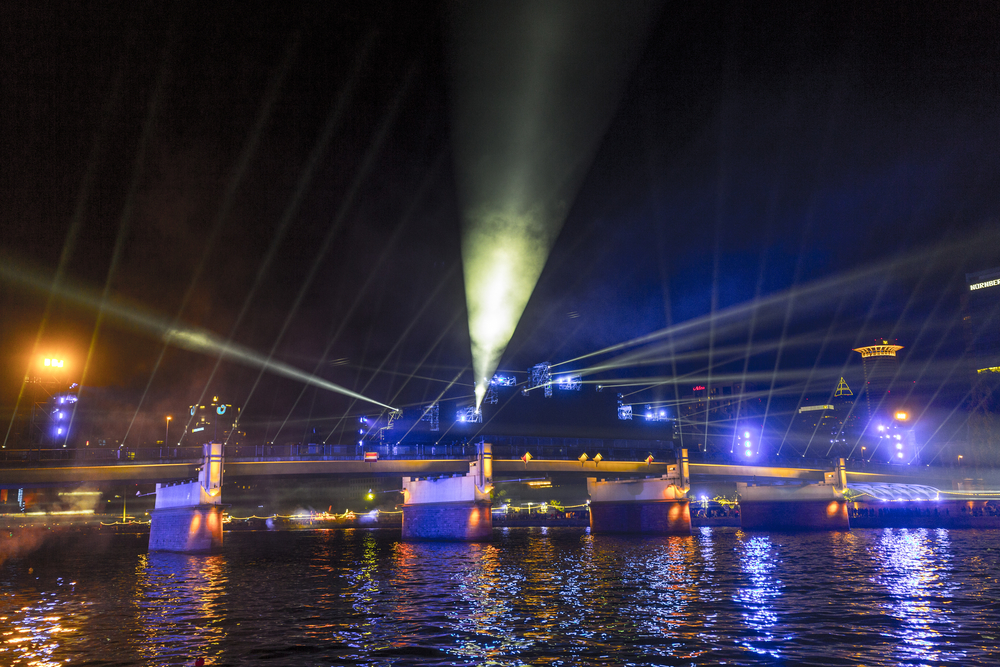 German Unity Day is their only federal, national holiday; all other public holidays are decided upon by the individual states. The day is celebrated with speeches, concerts, communal meals and food and culture presentations. The colours of the German flag represent their fight for independence; black symbolizes the 'darkness of servitude', red for 'bloody conflict' and gold to represent the 'light of freedom'.
Independence Year: 3rd October 1990
Top-spot to celebrate: Each year the celebrations take place in the state governing the federal council.
Don't miss: The four-day-long folk festival around Brandenburg Gate in Berlin.
What to eat: Perfectly golden and shiny pretzels, meaty frankfurters and spaetzle; a German egg noodle or dumpling.
8. China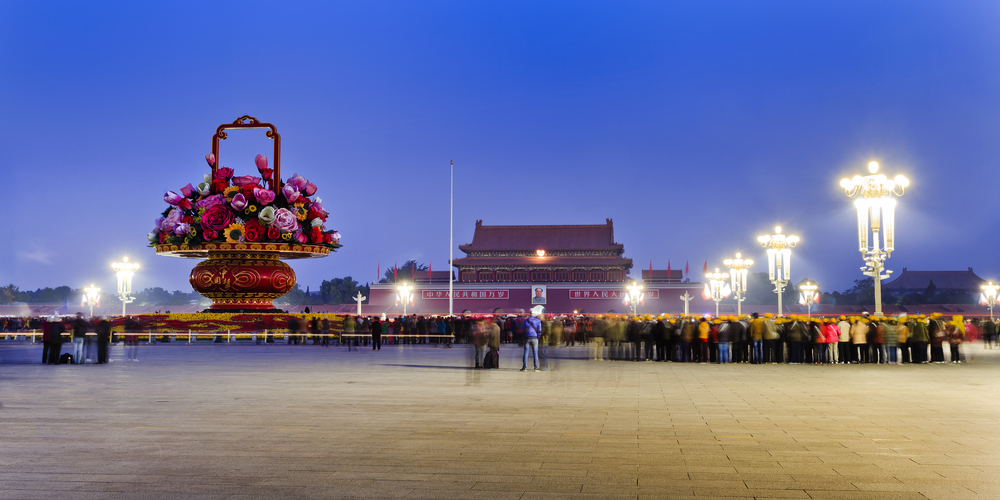 National Day in China marks the beginning of one of two 'Golden Weeks', the second of which being around the Lunar New Year. A week running up to the festival, public spaces are transformed with bright and festive decorations and portraits of revered leaders, such as Mao Zi Dong, are displayed. Red Chinese lanterns line the streets, a symbol of happiness and fortune. During this week, those working in major cities return home to countryside to celebrate with their families, one of the few occasions each year when they are able to make the trip.
Independence Year:  1st October 1949
Top-spot to celebrate: Tian'An Men Square, Beijing
Don't miss: The spectacular military review and parade, hundreds of giant tanks roll through the streets of the capital, and fighter planes fly overhead.
What to eat: Peking Duck is a national treasure and a definite must-try; slices of luscious meat, crispy skin, fresh spring onion and hoisin sauce, all wrapped up in an ultra-thin savoury pancake.
9. Philippines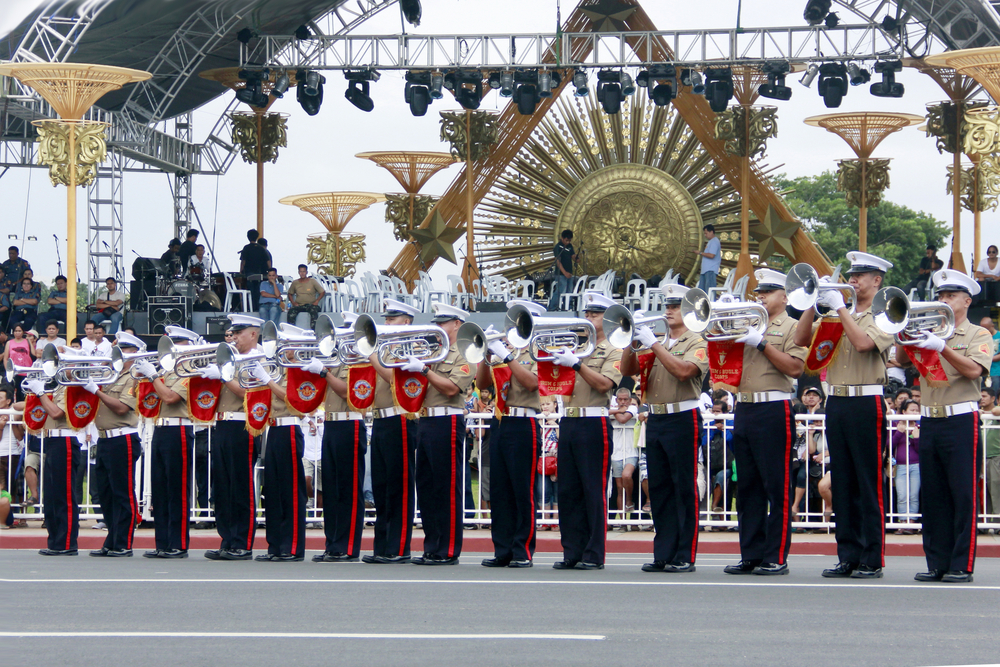 The Philippines declared their independence from Spain after a revolution that began in 1896. The sun in the centre of their flag has eight rays to represent the eight provinces that started the revolution against Spain. In the early 90s, panic ensued when the country's Declaration of Independence was stolen from the National library and auctioned off to collectors of precious artifacts. Thankfully it was later returned. Filipinos gather in malls and parks to soak up the atmosphere.
Independence Year:  12th June 1898
Top-spot to celebrate: Manila
Don't miss: The police and military parade which culminates in an impressive 21-gun salute.
What to eat: Sample the local cuisine such as sinigang; a stew flavoured with tamarind, puto; a steamed rice cake eaten with butter or grated coconut or brightly coloured halo-halo; a popular dessert of boiled sweets, jello and fruits mixed with evaporated milk and shaved ice.
10. Dominican Republic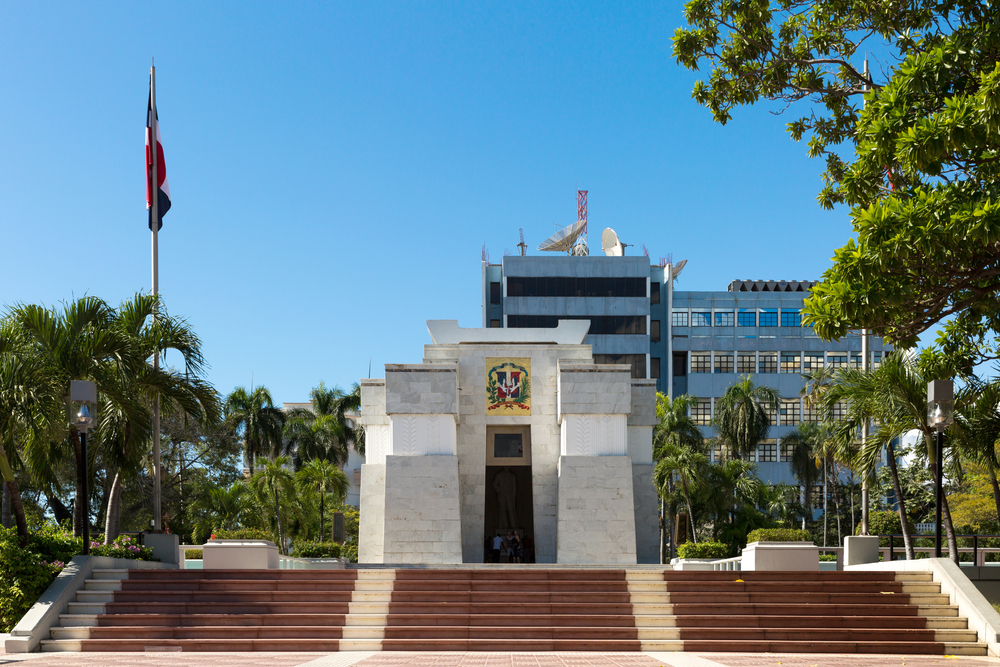 The Dominican Republic is another country that celebrates on more than one day. The February celebrations mark the end of Haitian occupancy, the latter declaring independence from Spain. The festivities fill the street with traditional folk dancers and beautiful women dressed in striking costumes.
Independence Year: 27th February 1844, Independence from Haiti; 16th August 1863 Restoration Day, 1863
Top-spot to celebrate: Santiago and Santa Domingo
Don't miss: Learn traditional Dominican dancing, such a bachata and meringue.
What to eat: Feast on the flavours of the sea such as an Independence Day favourite: coconut fish.
11. Australia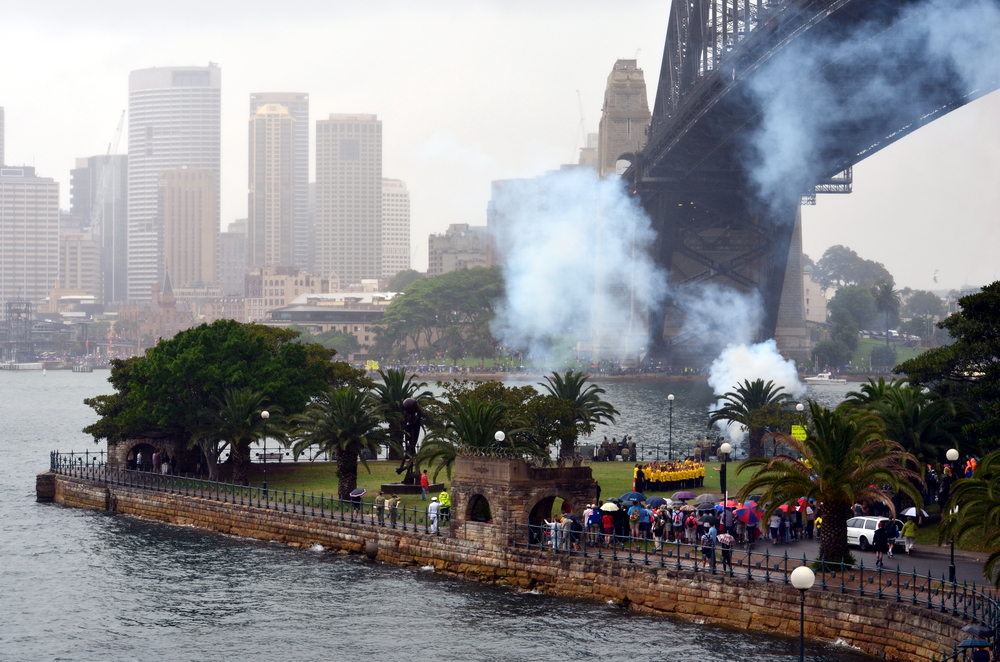 Australian's are known to be a joyous bunch, and they certainly know how to throw a party to celebrate their freedom. On the day that marks the first arrival of British Ships into Port Jackson and the subsequent formation of modern Australia, the country acknowledges its diverse society and landscape and holds citizenship ceremonies to welcome new immigrants into the community.
Independence Year:  26th January 1788
Top-spot to celebrate: Sydney
Don't miss: The world-renowned boat race that kick-off in Sydney harbor.
What to eat: Whack out the "barbie" and get grilling! What better way to celebrate? Along with an ice-cold beer and their national cake: the Lamington.
Bonus: The United Kingdom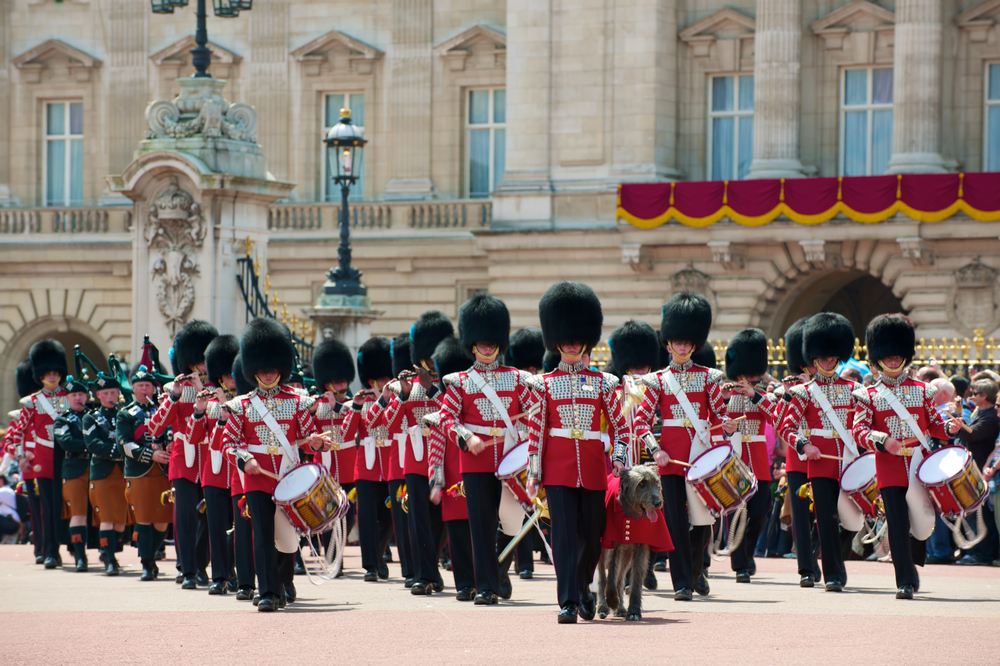 For most countries, when their national day, it's usually to commemorate their independence from the British. For such a small island, it is impressive that the United Kingdom is the world's biggest coloniser, having occupied a total of 54 countries, followed by France with 25, Spain with 18 and the Soviet Union with 11.
Evidently, the country has no independence day, however, each year the Queen's official birthday is an an opportunity for all Brits to show their British pride. Celebrated throughout the Commonwealth, on this day it is tea, scones and mini cucumber sandwiches galore at the thousands of retro street parties that invade the isles. Not even the weather can rain on their parade.
Queen's official birthday: Second Saturday of June
Top-spot to celebrate: Buckingham Palace
Don't miss: The sea of famous faces at the yearly BBC concert held outside Buckingham Palace.
What to eat: A slice of Victoria's sandwich cake; 2 buttery layers of golden sponge cake sandwiched together with lashings of strawberry jam and cream, then dusted with icing sugar. This quintessential tea-time treat was created in dedication to a Queen with a sweet tooth.
Read more:
---
"ExpatGo welcomes and encourages comments, input, and divergent opinions. However, we kindly request that you use suitable language in your comments, and refrain from any sort of personal attack, hate speech, or disparaging rhetoric. Comments not in line with this are subject to removal from the site. "
Comments