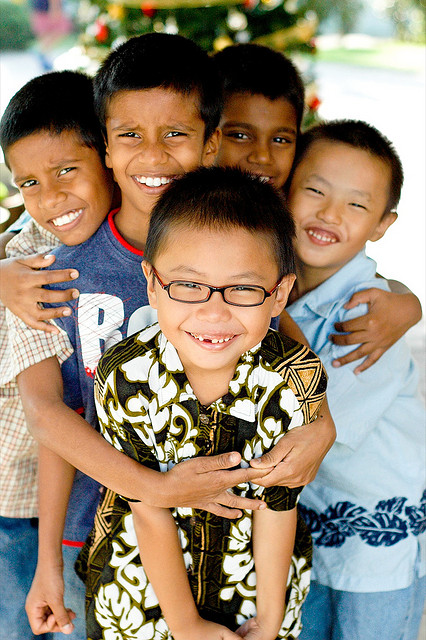 Photo credit: CeeKay's Pix / Foter / Creative Commons Attribution-NonCommercial 2.0 Generic (CC BY-NC 2.0)
Malaysians are a unique bunch of individuals. Although collectively made up of people from different races and creeds, we all share certain similarities that inherently make us Malaysian. Our cultural habits, norms, idiosyncrasies, and quirks all define who we are as a nation. Some examples of the traits that most, if not all, Malaysians share is our undying love for food, our inexplicable need to add the word "la/lah" at the end of each sentence, or even our relaxed can-do "boleh" attitude. To a foreigner, these characteristics can be confusing, amusing, weird, or irritating at times. To better understand Malaysia, you must first understand its people and its culture.
To help guide you, here are 15 of the most commonly used Malaysian cultural habits found throughout the country.
1) Calling Our Elders Aunty or Uncle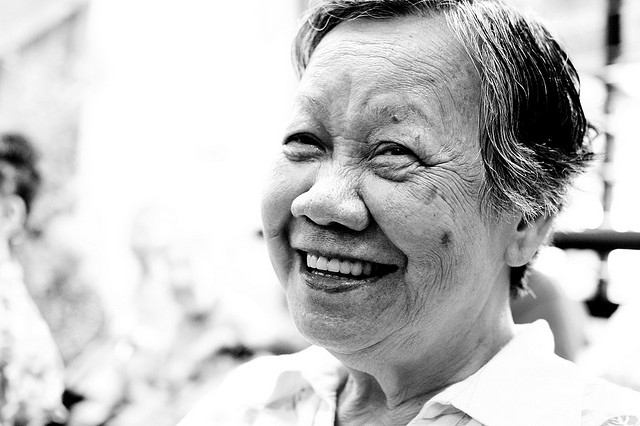 Photo credit: fechi fajardo / Foter / Creative Commons Attribution 2.0 Generic (CC BY 2.0)
Malaysians are taught since young to respect their elders. To show our respect, we call all of our elders (except for those that share our grandparent's age) aunty or uncle, regardless if they are related to us or not. Yes, this includes the burger stall "uncle" on the street. Watch the two videos here and you'll know what we mean.
2) Most Malaysians are Not Time Conscious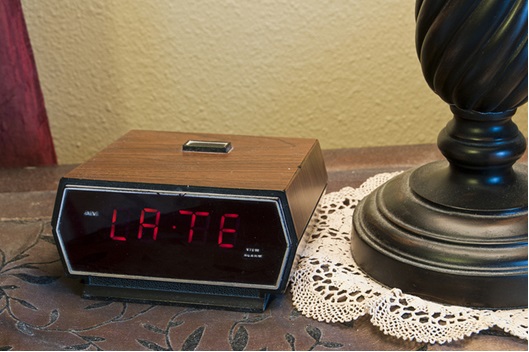 Photo credit: Evan, Flickr
There's a saying in Malaysia when events and functions begin late, "Malaysian timing lah!" Most Malaysians do not view time as a commodity, and, as a result, they are fundamentally lax, usually ending up being late for meetings and appointments. This may irritate both expats and other locals.
3) Why Walk When We Can Drive?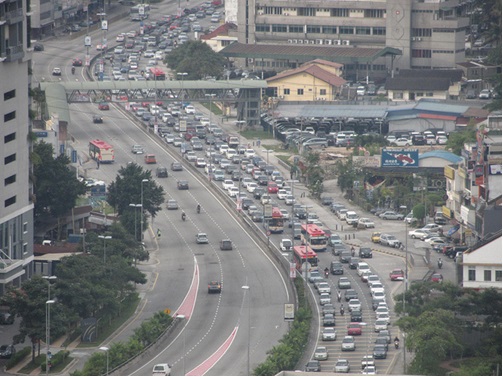 Photo credit: thienzieyung, Flickr
Malaysians loathe walking, which partly comes from a combination of the hot tropical climate and laziness. As soon as we learn how to drive, gone are the days of walking on foot. Hence our terrible traffic jams.
4) Double Parking is a Common Sight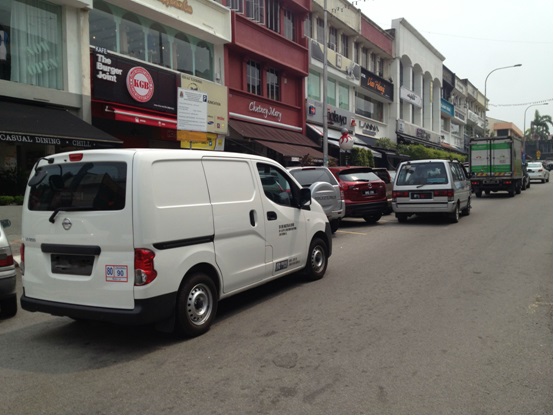 Photo Credit: Tien Chew
We can be pretty creative parkers at times, which is essentially a nicer term for calling us inconsiderate. This is usually due to a number of individuals who double park next to, or in front of, other parked cars in designated spots, and go about doing their own business.
5) Most of Us Are Not Considerate When Driving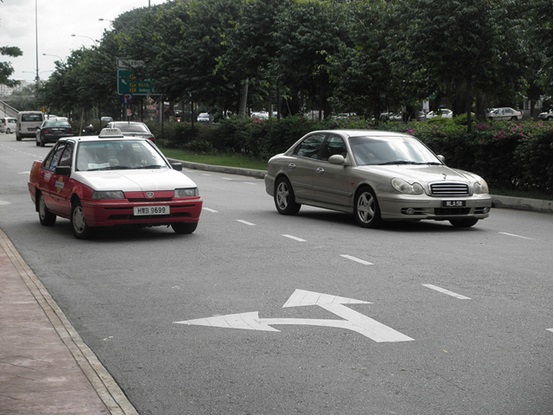 Photo credit: thienzieyung, Flickr
It's no secret that Malaysian drivers can be insanely reckless and selfish when it comes to road etiquette. Not putting on signal indicators, tailgating, disobeying laws, and headlight flashing are just some of the inconsiderate things drivers do on the road, endangering everyone's lives in the process.
6) We Give Gifts of Money during Festive Seasons and Weddings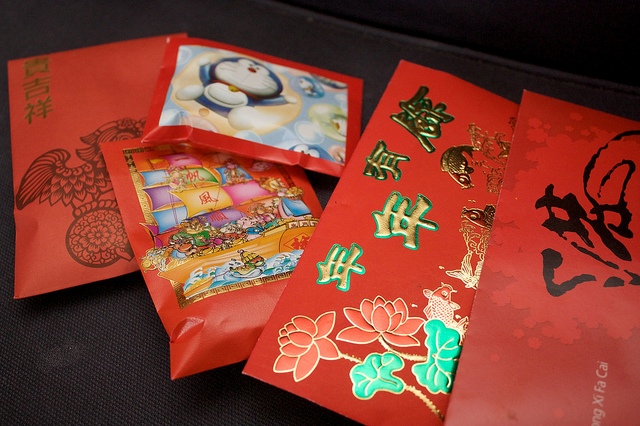 Photo credit: penguincakes / Foter / Creative Commons Attribution-NonCommercial-ShareAlike 2.0 Generic (CC BY-NC-SA 2.0)
Our country has plenty of holidays and festive seasons. One cultural habit that we have in common is the generous custom of giving guests (typically younger individuals) small packets of money during major festive seasons such as Chinese New Year, Hari Raya Aidilfitri, and Deepavali. This is also a common gift for weddings. Instead of painstakingly looking for the perfect gift, guests usually give money envelopes to the new couple.
7) Any Free Gifts?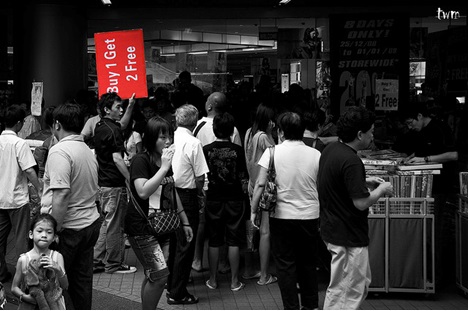 Photo credit: JasonDGreat, Flickr
Malaysians love free stuff, so much so that we expect it every time we buy something expensive, like a car or a laptop. Our two favourite lines when shopping are: "Got free gift ah?" or "Can discount a bit?"
8) Ignoring Public Signs or Rules
Photo Credit: Tien Chew
Another infamous trait that is associated with some Malaysians is their disregard for public signs or rules. They smoke at non-smoking areas, park at no parking zones, and use emergency lanes in a non-emergency situation on the highway.
9) Spending Too Much time at Mamak Restaurants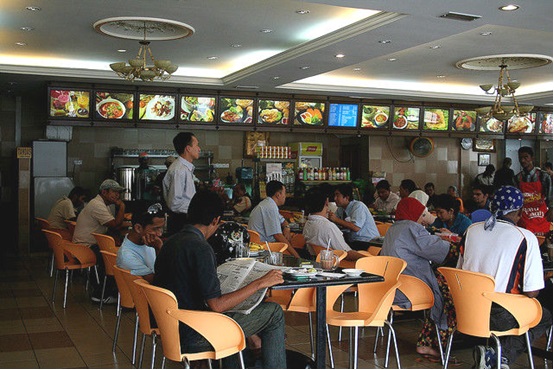 Photo credit: phalinn,Flickr
One could say that Malaysians tend to spend a little too much time at a mamak restaurant. The mamak restaurant is the perfect place for us to catch up with friends over a cheap meal, preferably one with a huge screen screening the latest football match.
10) Multilingual Means of Getting the Message Across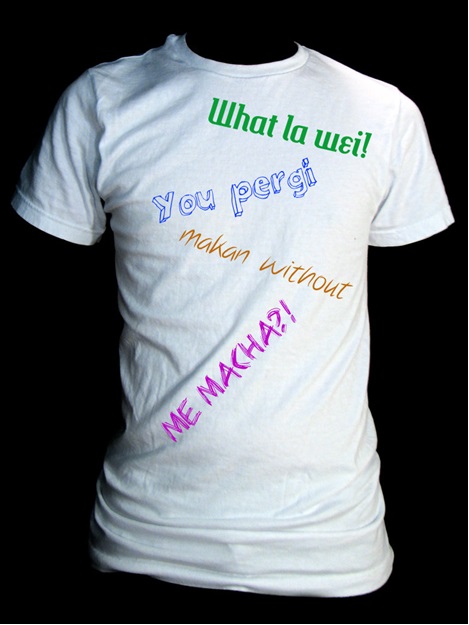 Photo credit: ir0cko, Flickr. Words by Tien Chew
Because we have grown up making friends from various other races, we have come to assimilate ourselves with the different cultures in our country. Most of us understand a few languages, enough to utilize them to get our message across. E.g. "What! You went to eat without me, man?" could be reiterated in Manglish (Malaysian English) as "What la wei! You pergi makan without me, macha?"
11) Starting a Conversation with "Have You Eaten?"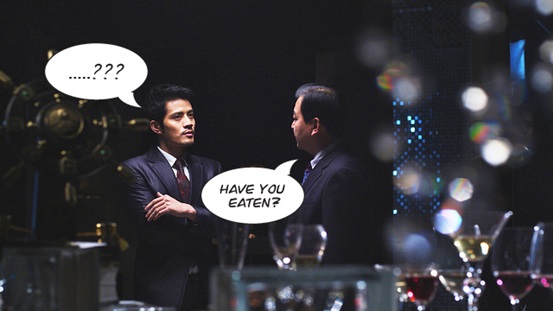 Photo credit: allensima, Flickr. Words by Tien Chew
Malaysians usually break the ice by asking others if they've eaten, or sudah makan?, as we have a very food centric culture. This is similar to Brits greeting one another with "how's the weather like?" Expats new to Malaysian cultural habits will often find this amusing or confusing.
12) Cutting the Queue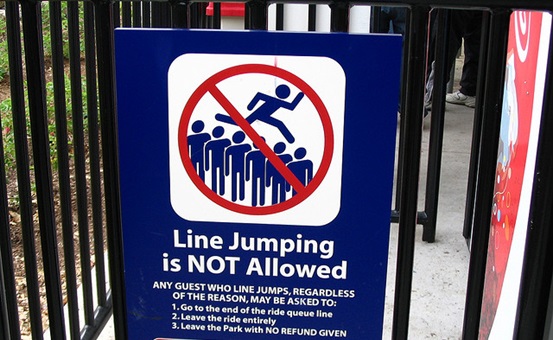 Queue cutting infuriates people who have been waiting patiently for their turn. It is highly frowned upon. That being said, impatient individuals in Malaysia notoriously cut queues when the opportunity arises, such as when they are in a line for the movies or on the road.
13) No Toilet Paper at Public Restrooms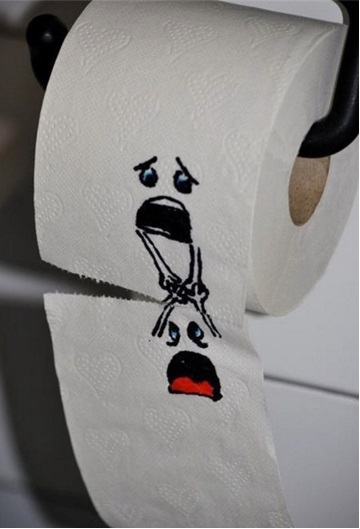 Photo credit: uberhumor.com
Although public restrooms are plentiful in most locations throughout the nation, finding toilet paper in these restrooms is a bonus. If you noticed, most public restrooms will have an aunty or uncle outside, selling small packets of tissue paper for 50 cents or RM1.
14) We Always Seem to Know Where to Find the Best Food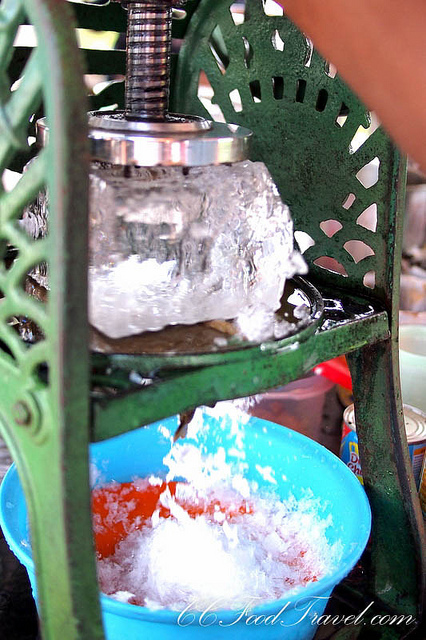 Photo credit: CCFoodTravel.com / Foter / Creative Commons Attribution 2.0 Generic (CC BY 2.0)
An innate ability that most Malaysians are born with is the insatiable hunger for good food. We crave good food on a daily basis, with most of us claiming to know the best version of certain dishes until proven otherwise.
15) We Love Hanging Out at Malls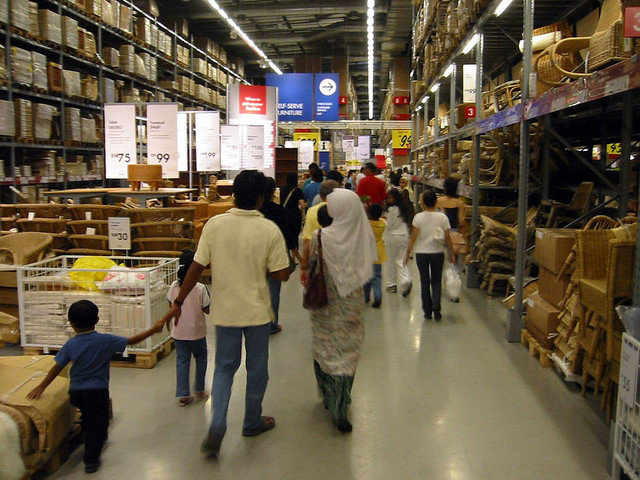 Photo credit: Mil / Foter / Creative Commons Attribution-NonCommercial 2.0 Generic (CC BY-NC 2.0)
What's another favourite national pastime? Malaysians love spending and wasting time window shopping at malls, especially during the weekends when they bring their families for a day out about town. Don't believe this? The next time you are in Ikea, lookout for families hanging out in the showrooms, relaxing on the sofas. Don't be fooled, they're not interested in buying.
Read more:
---
"ExpatGo welcomes and encourages comments, input, and divergent opinions. However, we kindly request that you use suitable language in your comments, and refrain from any sort of personal attack, hate speech, or disparaging rhetoric. Comments not in line with this are subject to removal from the site. "
Comments