Celebrities, politicians, activists, models, millionaires and entrepreneurs; Malaysia has some famous people worth knowing. Here are 28 famous Malaysians you should know.
1. Dato' Jimmy Choo, OBE Jimmy Choo Yeang Keat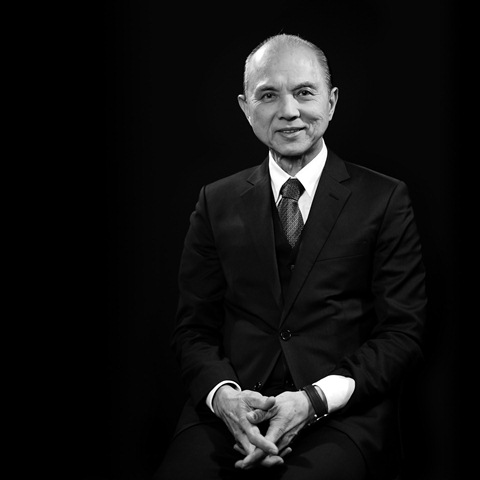 Dato' Jimmy Choo comes from a family of shoemakers in Penang. His name, Jimmy Choo, was actually misspelled on his birth certificate; Jimmy Choo was supposed to be Jimmy Chow! His company's international recognition for its expensive and high-end handmade women's shoes can be traced back to his father who taught Choo how to make his first shoe at the age of 11. Jimmy co-founded Jimmy Choo Ltd in 1996 but has since sold his 50% stake in the company to his co-founder, Tamara Mellon. Based in London, Jimmy Choo is currently involved in a project to set up a shoemaking institute in Malaysia.
2. Dato' Ambiga Sreenevasan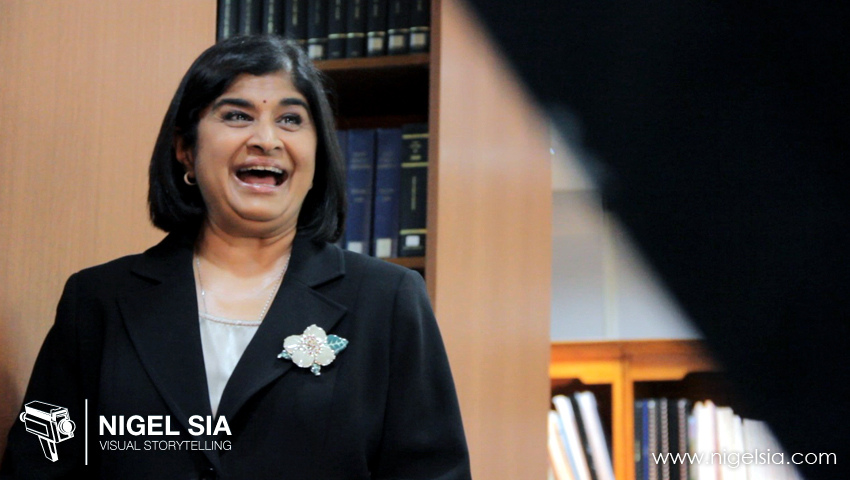 A prominent Malaysian lawyer and human rights advocate, Dato' Ambiga Sreenevasan graduated, and was awarded an Honorary Doctorate in Law, from the University of Exeter in 1979, admitted to the Malaysian Bar in 1982, and is one of the eight recipients of the US International Women of Courage Award in 2009, which she received from Michelle Obama and Hillary Clinton. From 2007 to 2009, she served as the President of the Malaysian Bar Council.
Ambiga is also well-known for her involvement in  Bersih, the Coalition for Clean and Fair Elections looking to change the current electoral system in Malaysia. The United States Secretary of State, Hillary Clinton commended Ambiga on her "remarkable record of accomplishment in Malaysia" for being "a resolute advocate of women's equality and their full political participation".
See Also: 9 Inspiring Women to Know in Malaysia
3. Tan Sri Tony Fernandes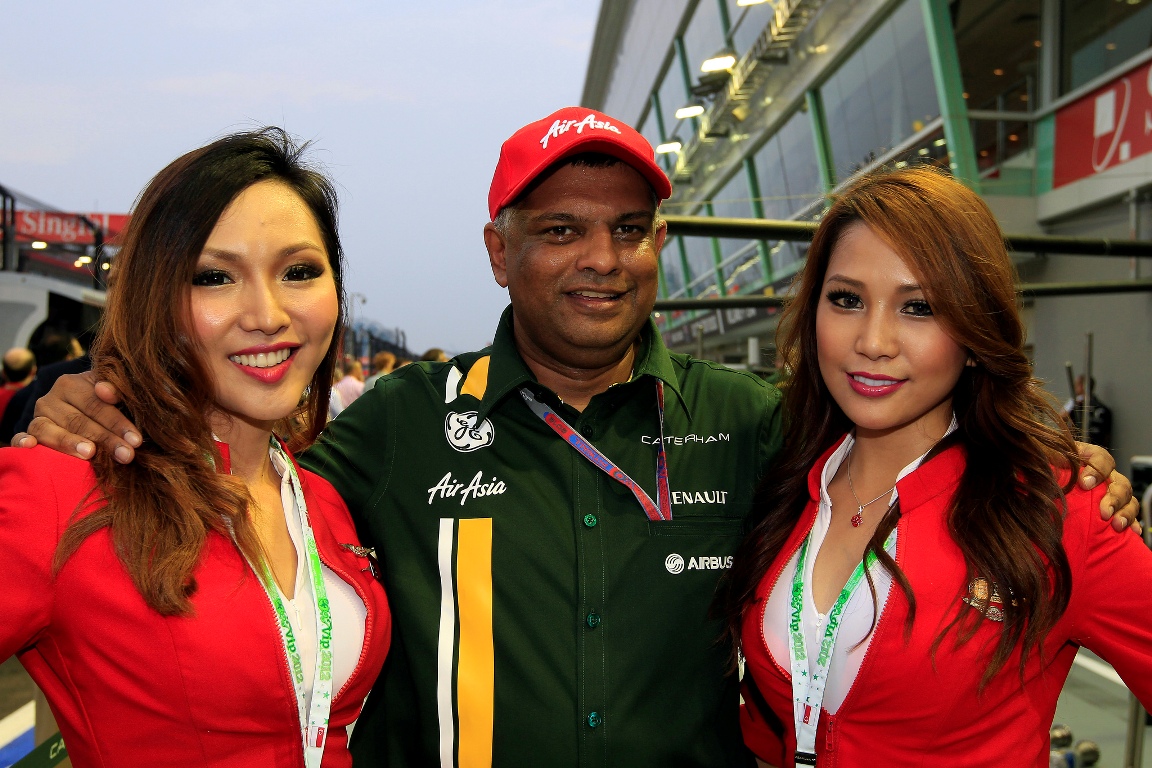 "Now everyone can fly," is the famous tagline for AirAsia. And the man behind the successful low-cost airline is non other than the Malaysian-British entrepreneur, Tony Fernandes. Fernandes, the founder of Tune Air, is responsible for introducing Malaysia's first low-cost airline, AirAsia, and has turned it from a failing government-linked commercial property into a highly lucrative public-listed airline company. Fernandes also lobbied the idea of open skies agreement with Thailand, Indonesia and Singapore to Tun Dr. Mahathir Mohamed in the mid-2003. He is also involved in a reality TV series: The Apprentice Asia, is the founder of the Caterham F1 Formula One and the Chairman of Queens Park Rangers. As of February 2014, Forbes Asia's Malaysia's Richest valued Fernandes' net worth at $650 million, ranking him 28th on the list.
4. Abdul Samad Bin Muhammad Said
Better known by his pen name, A. Samad Said is a Malaysian poet and novelist who received the Southeast Asia Write Award in 1979, and the National Laureate title for his continuous writings and contributions to the nation's literary heritage. A native of a small village called Belimbing Dalam in Malacca; he graduated from Singapore's Victoria School in 1956 with a Senior Cambridge Certificate, started working as a clerk in a hospital and achieved his ambition of becoming a full-time writer in Utusan Melayu, Warta Tebrau and Berita Harian. A. Samad Said also aided Ambiga Sreenevasan and other activists in organizing the Bersih 2.0 rally on July 9, 2011.
5. Bunkface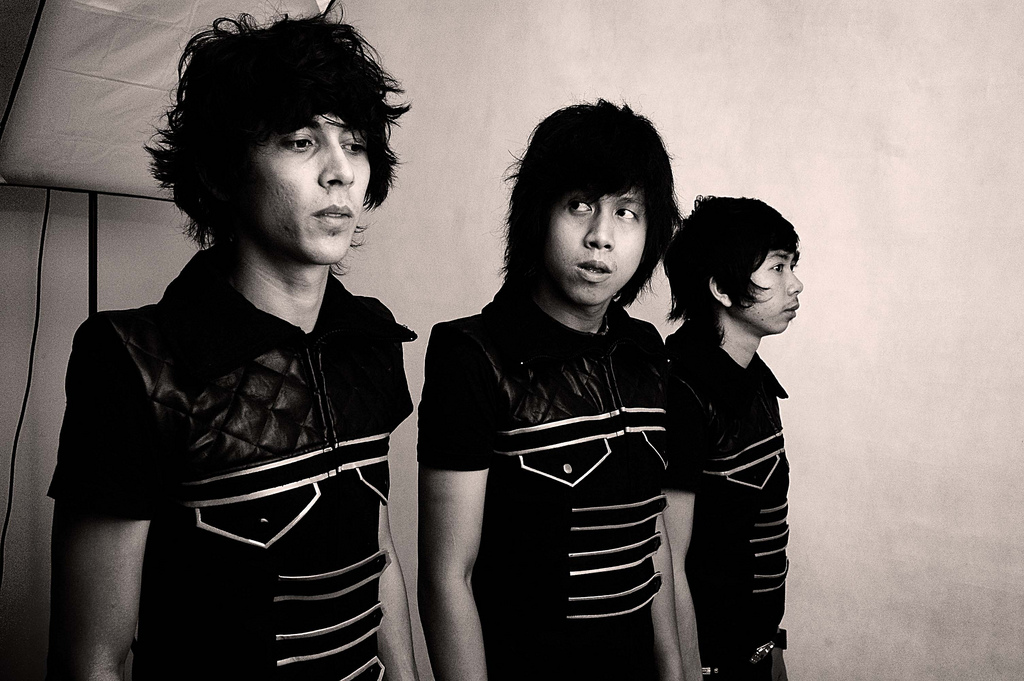 Bunkface is Malaysia's Pop-Punk band from Klang, Malaysia. Formed in 2005, the band consists of lead vocalist and rhythm guitarist Shamsul Anuar (Sam), bass guitarist and backup vocalist Farouk Jaafar (Youk) and lead guitarist Ahmad Farhan (Paan). The band's name was inspired from one of Sum 41's songs "Crazy Amanda Bunkface". Besides Sum 41, they have cited Green Day, Blink 182, Fall Out Boy, The Offspring and Nofx as their main influences and style of music.
6. Jaclyn Victor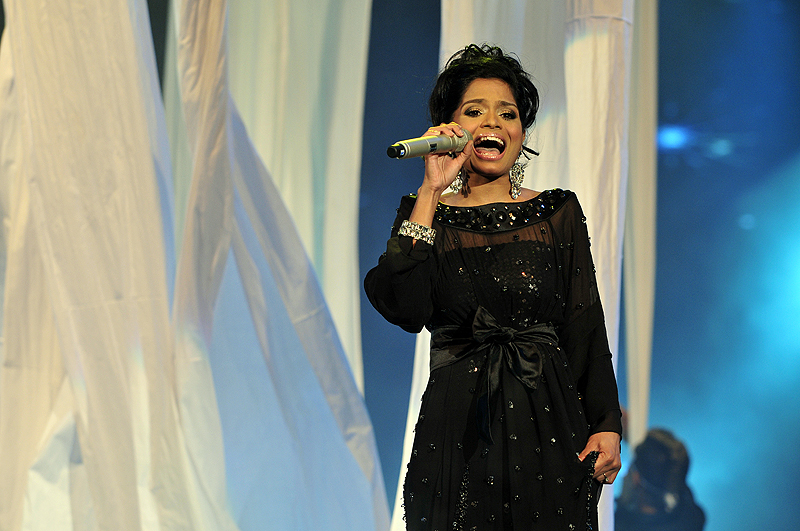 Jaclyn entered and won Malaysian Idol in 2004, after receiving immense encouragement from her mother to join the singing competition. Today, Jaclyn has a recording contract with Sony BMG Entertainment under her belt. She is also signed under KRU Music. Jaclyn's amazing vocal prowess has made her well-known in Asia. Apart from singing, she has also starred in several films including Susuk and Appalam. Her appearance in Talentime (a Yasmin Ahmad production) won her the award for Best Promising Actress at the 22nd Malaysian Film Festival. Jaclyn Victor recently married American singer, songwriter and producer Shawn Rivera, from the RnB group Az Yet.
7. Amber Chia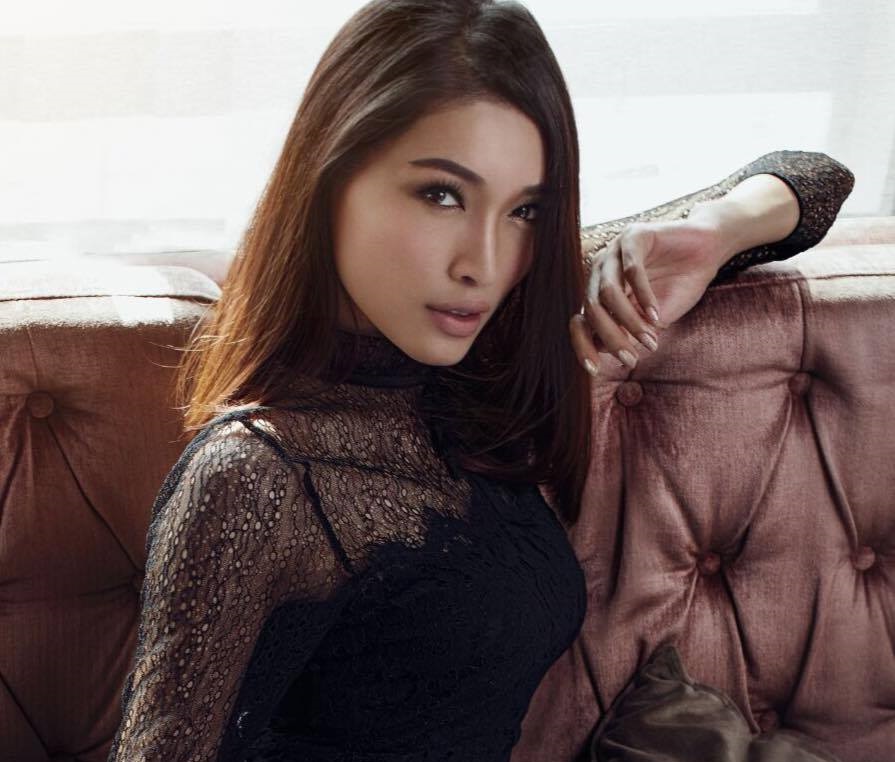 Born December 14, 1981 in Ipoh, Perak, Amber Chia rose to fame as a model at the age of 17 after she moved to Kuala Lumpur. Securing her position as a finalist in the 2004 Guess Watches Timeless Beauty Contest, the pouty-lipped beauty has been in several advertisements by famous brands such as Sony, L'oreal and Mitsubishi. In fact, one could say that she has an omnipresent face! She has also ventured into the acting field in Chinese movies and series. Amber Chia also opened her own academy, the Amber Chia Academy, to train other up and coming models. In February 2014, she appeared as a guest judge in an episode of Asia's Next Top Model Cycle 2.
8. Joel Neoh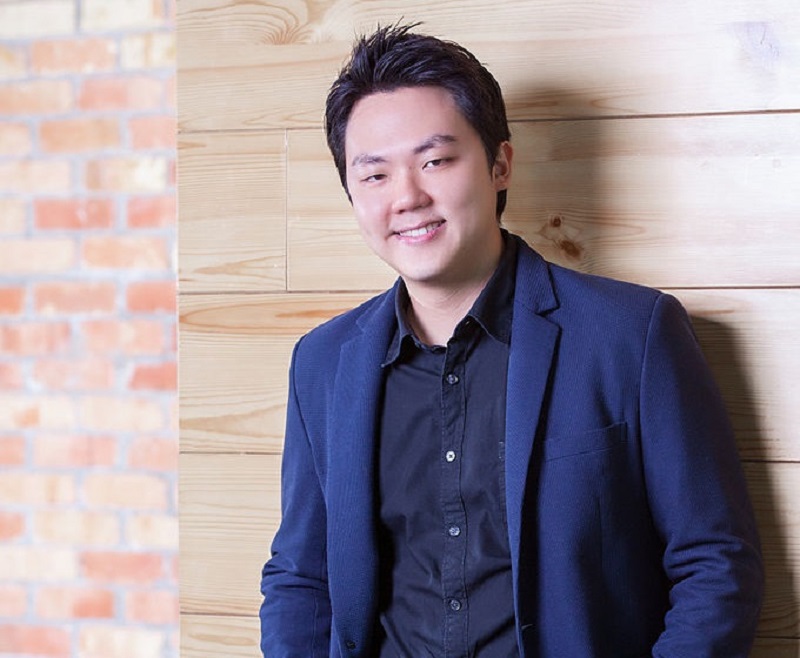 Joel Neoh is the founder of Groupon Malaysia. He is listed as one of the top 10 youngest entrepreneurs in Asia. His first successful business venture was a student agency set-up which helped to match fresh graduates with employers. In 2007, he was the youngest among 10 contestants to win Malaysia's first corporate reality television programme "The Firm". Neoh then co-founded and expanded Youth Asia (a social technology company) into a group of award-winning internet companies. One such company is GroupsMore, which mirrored Groupon's business model. Four months later, the company joined Groupon and re-branded itself to Groupon Malaysia with Neoh as the CEO.  Neoh has also been named as a member of the World Economic Forum's Young Global Leaders (YGL) Class of 2013, out of 200 nominees, based on his professional achievements, leadership and commitment to society.
See Also: 6 Exceptional Entrepreneurs Innovating in Malaysia
9. Tan Sri Robert Kuok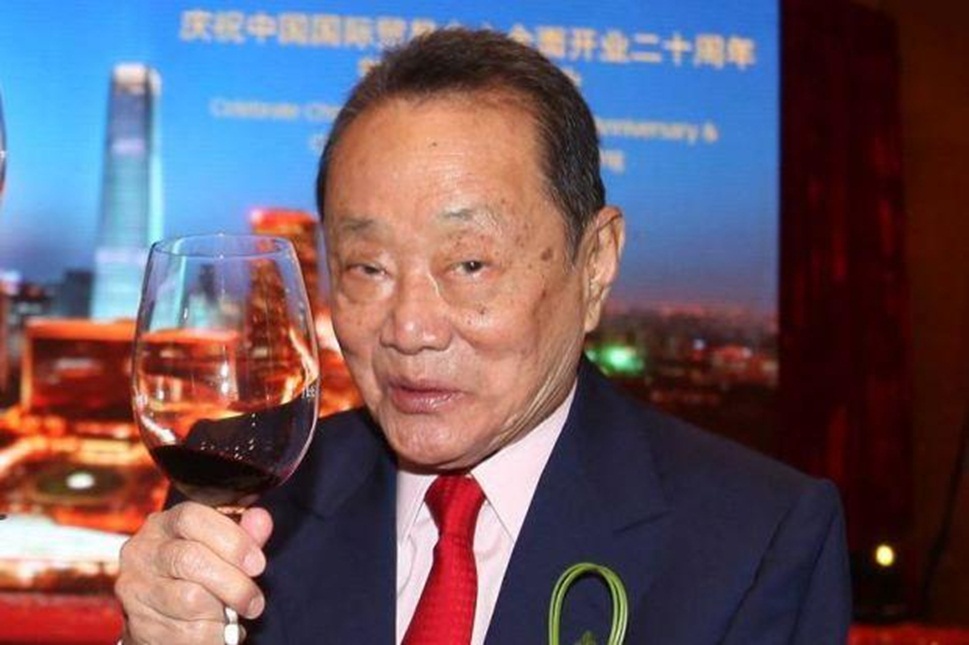 Opulence is not an unknown word in Robert Kuok's dictionary. According to Forbes, Kuok's net worth is estimated to be at $14.7 billion (February 2012), making him the richest person in Malaysia. Having studied at Raffles Institution and English College Johor Bahru, Kuok was known as the Sugar King of Asia in the 70s' for monopolizing five percent of the world's sugar market. The Chinese Malaysian tycoon also made his money in palm oil, shipping and property. The Kuok Group boasts a huge network of companies under 3 main groups in Hong Kong, Singapore and Malaysia.
See Also: Ten Richest People in Malaysia
10. Sazali Samad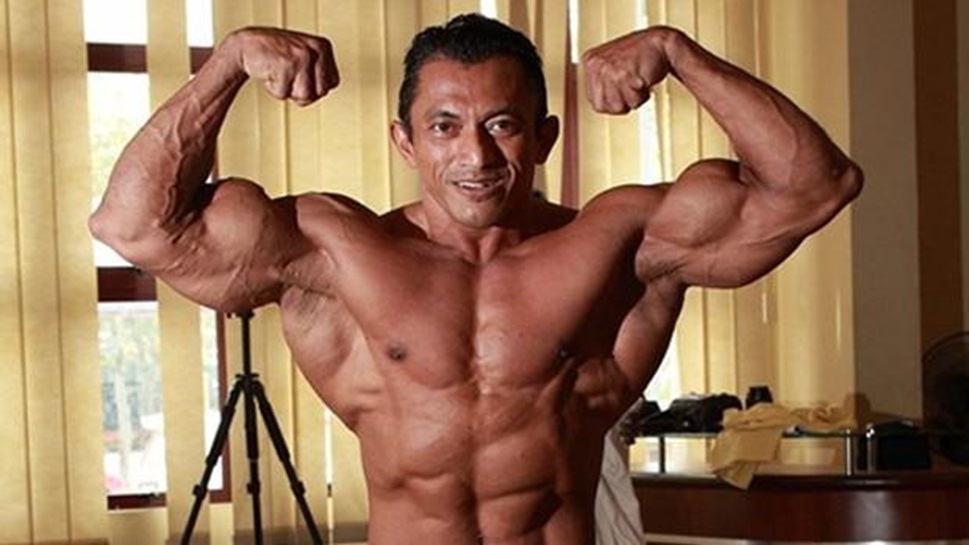 Sazali Samad is Malaysia's premier bodybuilder. Born in Batu Pahat, Johor, Samad is a father to  three boys and one girl, and loves to lift weights (obviously) at the Royal Malaysia Police PDRM bodybuilding training centre located in Bukit Aman, where he worked as a sub-inspector. Sazali Samad has represented Malaysia in the Asian Games in 2006 at Doha, Qatar. He has won numerous titles; Mr. Universe in Jeju, Korea (2007), 9-times winner of the World Bodybuilding & Physique Championship, 8-times winner of Mr. Asia, the Sports Man of the Year award (2006) by the Malaysian Sports Council and Anugerah Melayu Cemerlang by UMNO.
11. The late Yasmin Ahmad
Most Malaysians can still recall Yasmin's heart-warming Petronas commercials during the festive seasons. These commercials were funny and depicted love and unity between all Malaysians. Her works have won multiple awards both within Malaysia and internationally. Born in Muar, Johor, Yasmin originally worked as a copywriter at Ogilvy & Mather before moving to Leo Burnett in 1993 as joint creative director with Ali Mohamed. She soon rose to the position of executive creative director, and became well-known for her inspirational movies such as Rabun, Mukhsin, Talentime and more. In 2009, Yasmin suffered a stroke during a meeting. She was rushed to the hospital where she underwent a neurosurgery procedure. A few days later, she suffered a brain haemorrhage and passed away.
12. Yuna
Yuna is an independent Malaysian singer-songwriter. She began composing music at the age of 14 and went on to perform her own songs when she was 19. Since 2006, she has performed in numerous acoustic shows and events throughout Malaysia. US Indie-Pop record label and management company discovered her talent and actually flew to Malaysia to convince her to sign a contract with them. They also managed to get her a deal with FADER Label, which is based in New York. Yuna is currently signed with the Verve Music Group with Grammy-winning producer David Foster heading the creative operations. In 2012, her single "Live Your Life", produced by Pharrell Williams debuted on iTunes and she was recognized with a National Youth Icon Award by the Prime Minister of Malaysia, Datuk Seri Najib Razak.
13. Dato' Lee Chong Wei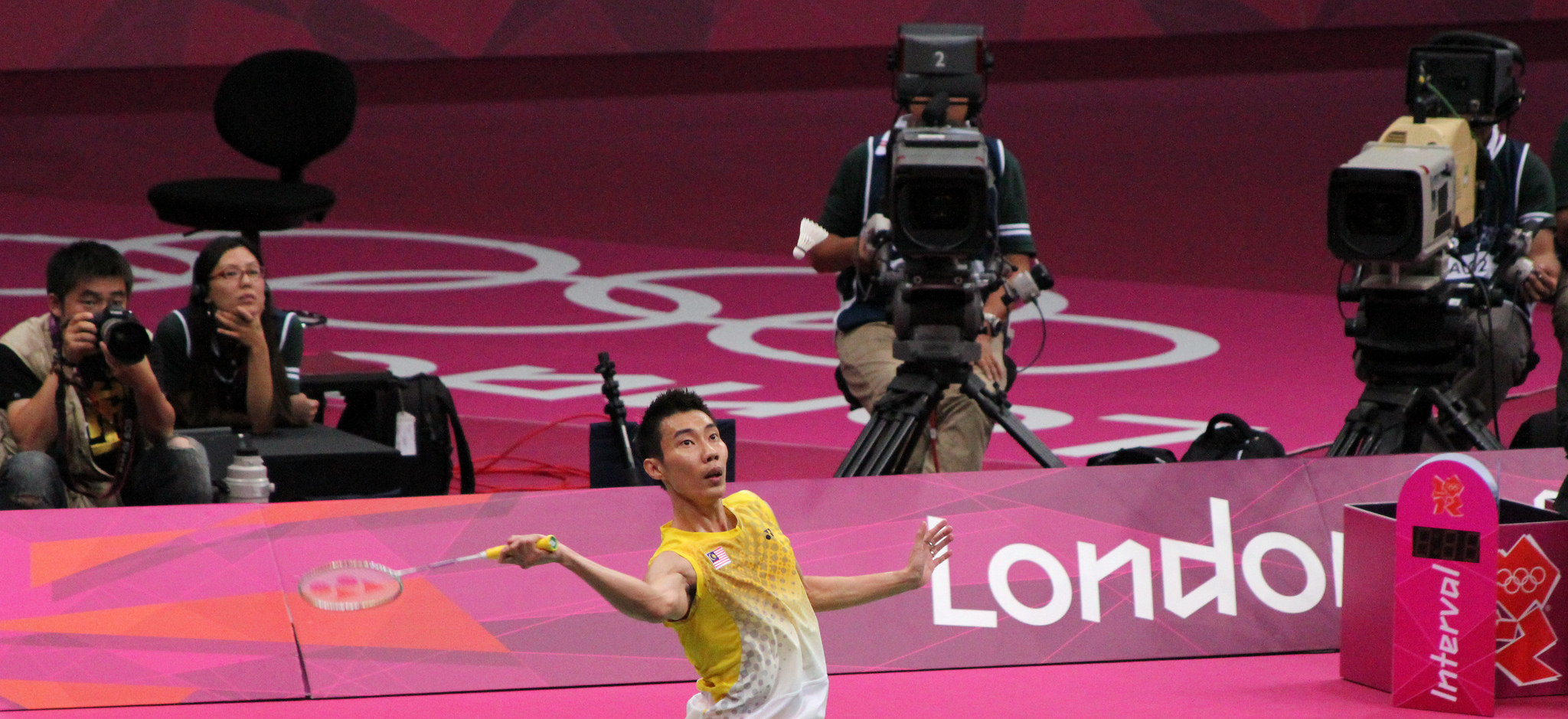 Dato' Lee Chong Wei is a Malaysian Chinese professional badminton player. He was ranked first worldwide for 199 consecutive weeks from 21 August 2008 to 14 June 2012. He is the third Malaysian player to achieve such a ranking (since official rankings were first kept in the 1980s), and is the only Malaysian shuttler to hold the number one ranking for more than a year. Chong Wei is a silver medalist in the 2008, 2012, and 2016 Olympic Games, making him the sixth Malaysian to win an Olympic medal and the first Malaysian to reach the finals in the men's singles event.
14. Datuk Nicol David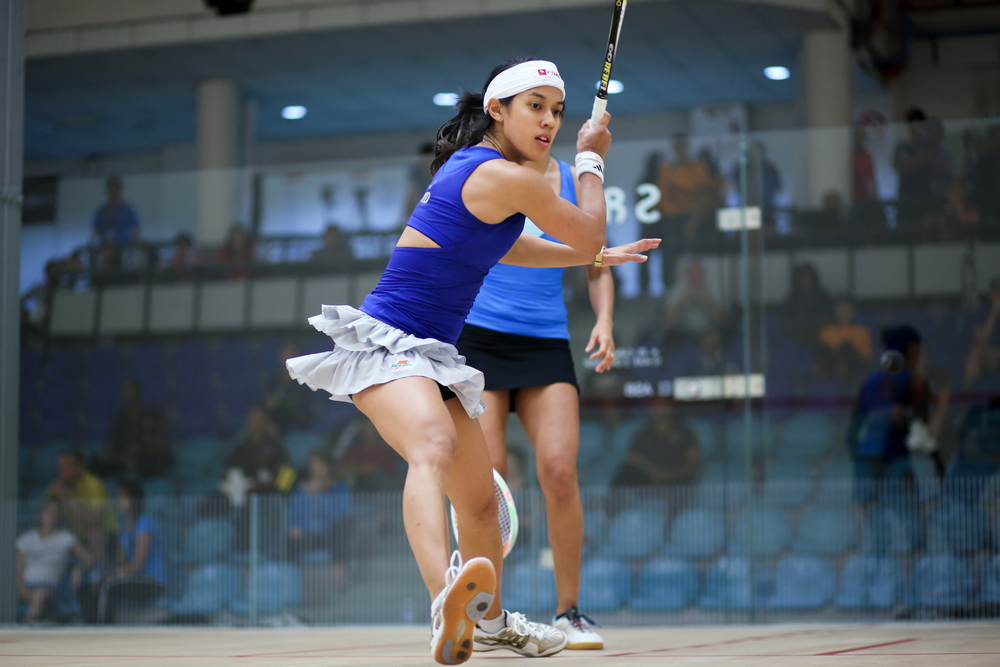 Datuk Nicol Ann David is currently ranked world number 1 in women's squash. She is the first Asian woman to achieve this title. Nicol is a seven-time World Open Squash Championship record holder and a five-time British Open Squash Championship record holder. She has also won the World Junior Squash Championship title twice and is an eight-time Asian Squash Championship record holder. Nicol held an impressive 13-month, 51-match winning streak from March 2006 until April 2007. She lost in the finals of the 2007 Seoul Open Squash Championship. She was also – on seven occasions – the Women's Squash Association Player of the year from 2005 – 2010 and 2012.
15. Dato'Sri Haji Mohammad Najib bin Tun Haji Abdul Razak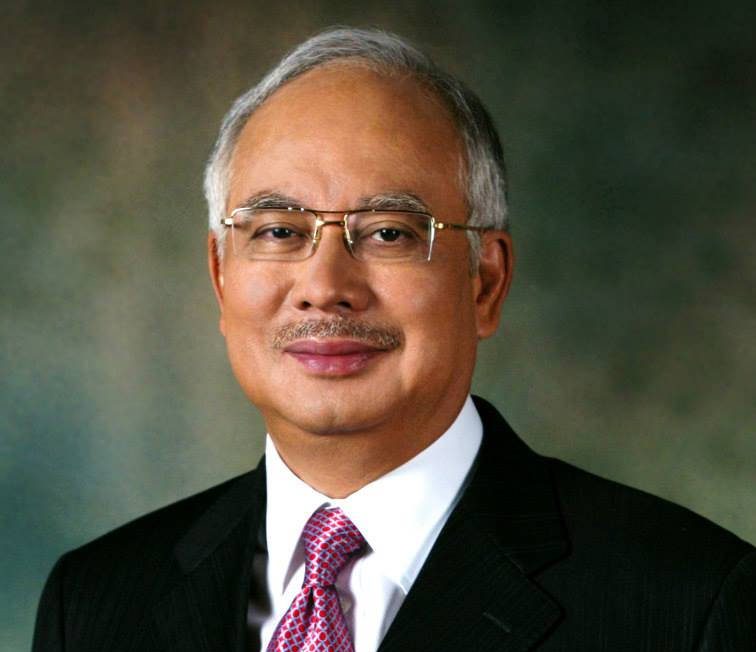 Dato' Sri Najib Tun Abdul Razak is the sixth and current Prime Minister of Malaysia. He is the eldest son of Malaysia's second Prime Minister, and the nephew of Malaysia's third Prime Minister. Najib's political career started in 1976 at the age of 23. Since then, he has held various posts in the Malaysian Cabinet including being Deputy Minister of Energy, Telecommunications and Post, Minister of Culture, Youth and Sports, Minister of Defense, Minister of Education and Deputy Prime Minister.  Najib took on the role of Prime Minister on the 3rd of April 2009.
16. Tun Mahathir bin Mohamad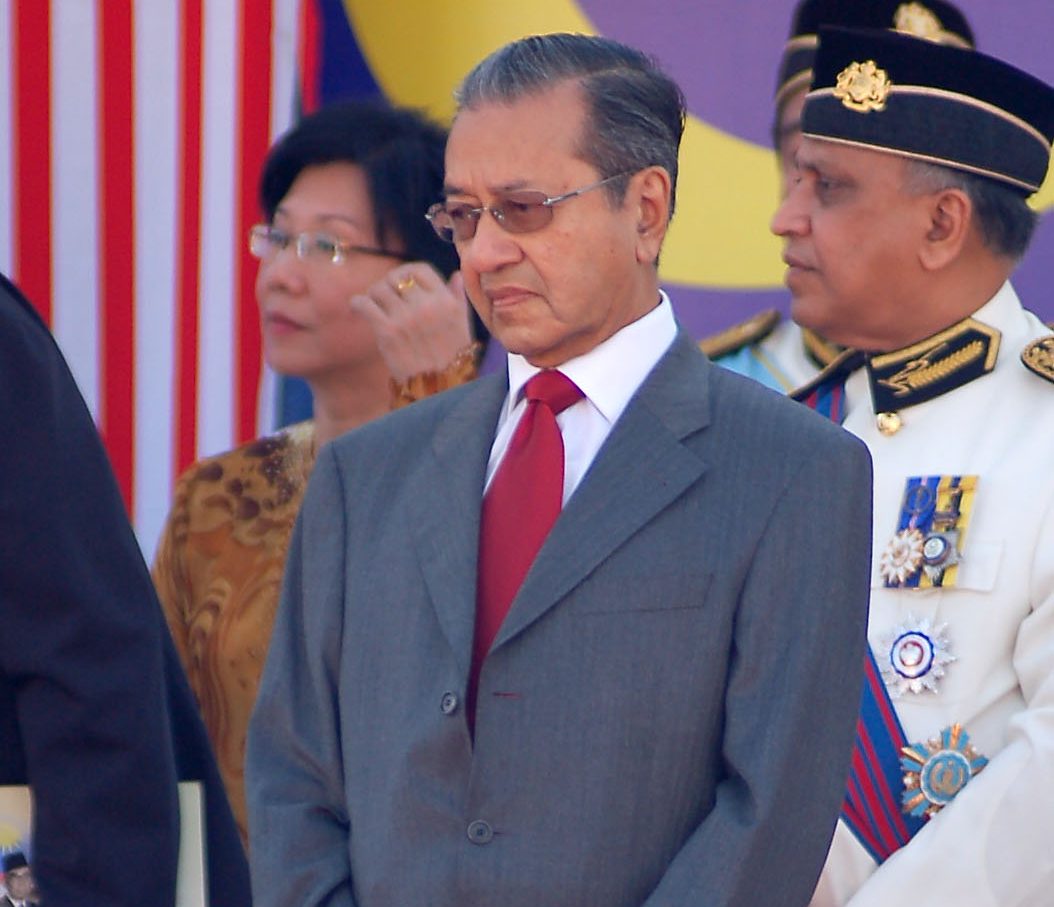 Tun Mahathir was the fourth and longest-serving Prime Minister in Malaysia. He held the post for 22 years from 1981 to 2013, with a political career spanning almost 40 years. During his tenure as Prime Minister, Malaysia experienced a period of rapid modernization and economic growth. His government-initiated, bold infrastructure projects included the Petronas Twin Towers, the construction of the North-South Expressway, and the establishment of car manufacturer Proton. For his efforts to promote economic development of the country, Tun Mahathir was granted the soubriquet of "Father of Modernisation."
17. Tan Sri Michelle Yeoh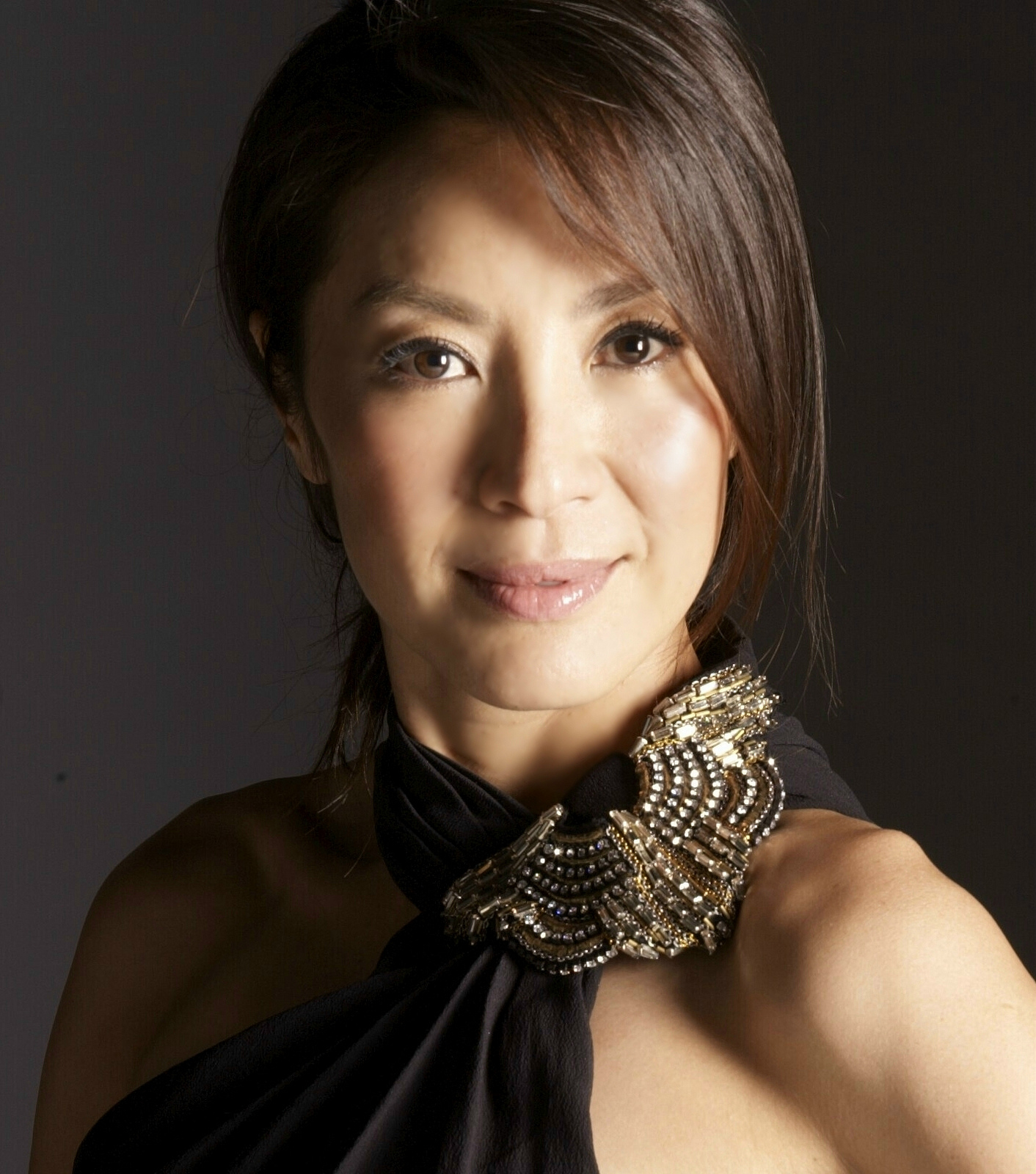 A Malaysian actress best known for performing her own stunts in Hong Kong action films, Tan Sri Michelle Yeoh was chosen by People Magazine as one of the "50 Most Beautiful People in the World" in 1997. She is best known for her roles in the 1997 James Bond film Tomorrow Never Dies and martial arts film Crouching Tiger, Hidden Dragon where she was nominated for the BAFTA Award for Best Actress in 2000. In 2008, she was ranked the greatest action heroine of all time by the film critic website Rotten Tomatoes. She was listed by People Magazine (the only Asian actress to be listed) as one of the "35 All-Time Screen Beauties" in 2009.
18. Dr Sheikh Muszaphar Shukor
This orthopedic surgeon was the first Malaysian to travel into space. He was launched to the International Space Station aboard Soyuz TMA-11 with the Expedition 16 crew on 10 October 2007. Sheikh Muszaphar flew under an agreement with Russia through the Angkasawan program, and returned to Earth on 21 October 2007, aboard Soyuz TMA-10 with the Expedition 15 crew members.
19. Lat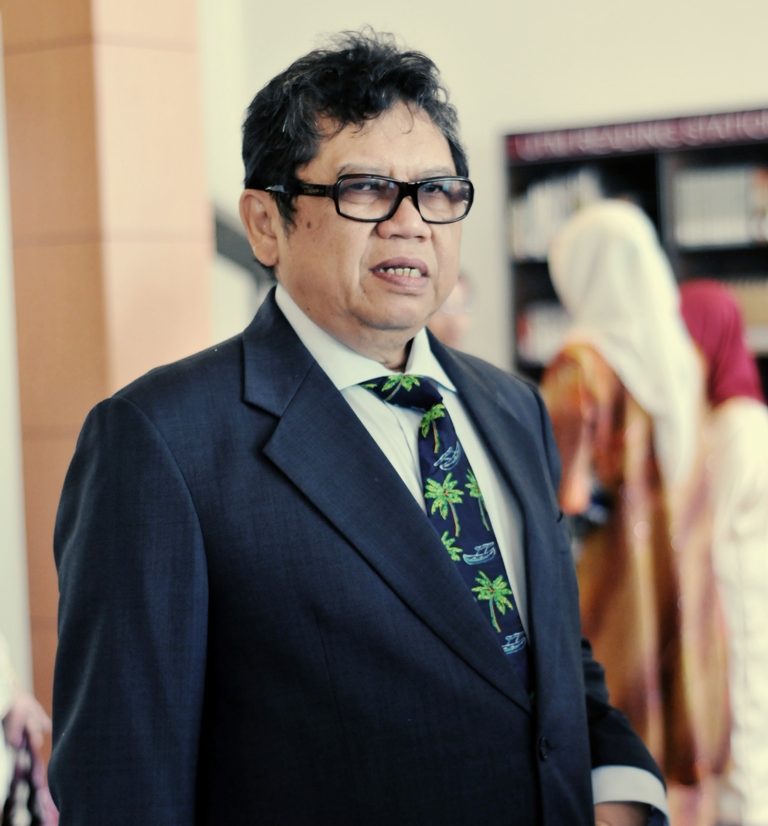 Datuk Mohammad Nor Khalid, more popularly known as Lat, is a Malaysian cartoonist. Lat is the winner of the Fukuoka Asian Culture Prize in 2002 and has published more than 20 volumes of cartoons since he was 13 years old. While in school, he supplemented his family's income by contributing cartoon strips to newpapers and magazines. He was 13 years old when he published his first comic book, Tiga Sekawan Menangkap Pencuri (Three Friends Catch A Thief). Lat is best known for his work The Kampung Boy, which was published in several countries across the world. His works mostly illustrate Malaysia's social and political scenes, portraying them in a comedic light without bias.
20. Datin Paduka Marina Mahathir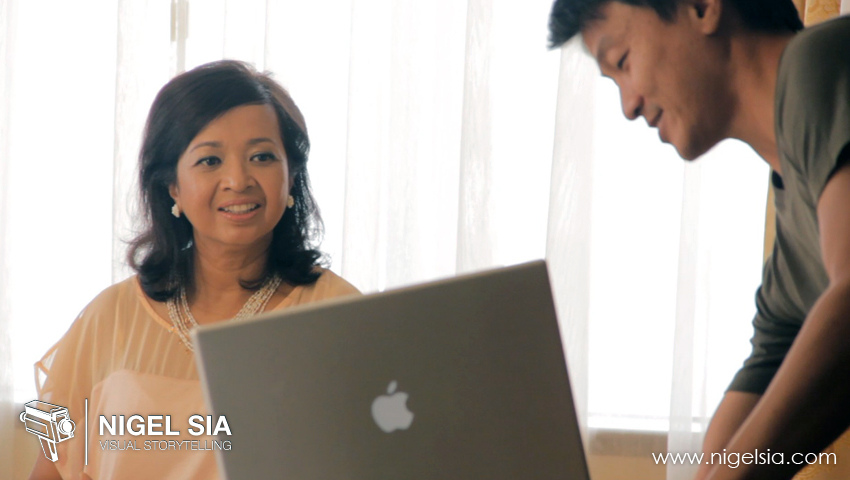 The eldest child of the fourth Prime Minister of Malaysia, Datin Paduka Marina Mahathir is considered to be an inspirational figure in Malaysia. She is a leader in the Malaysian AIDS Foundation and is currently an active sociopolitical blogger. She is an active campaigner for women's rights and is a member of the board of Sisters in Islam. Marina Mahathir has also called for an end to discrimination based on sexual orientations in 1998 and 1999.
21. Chef Wan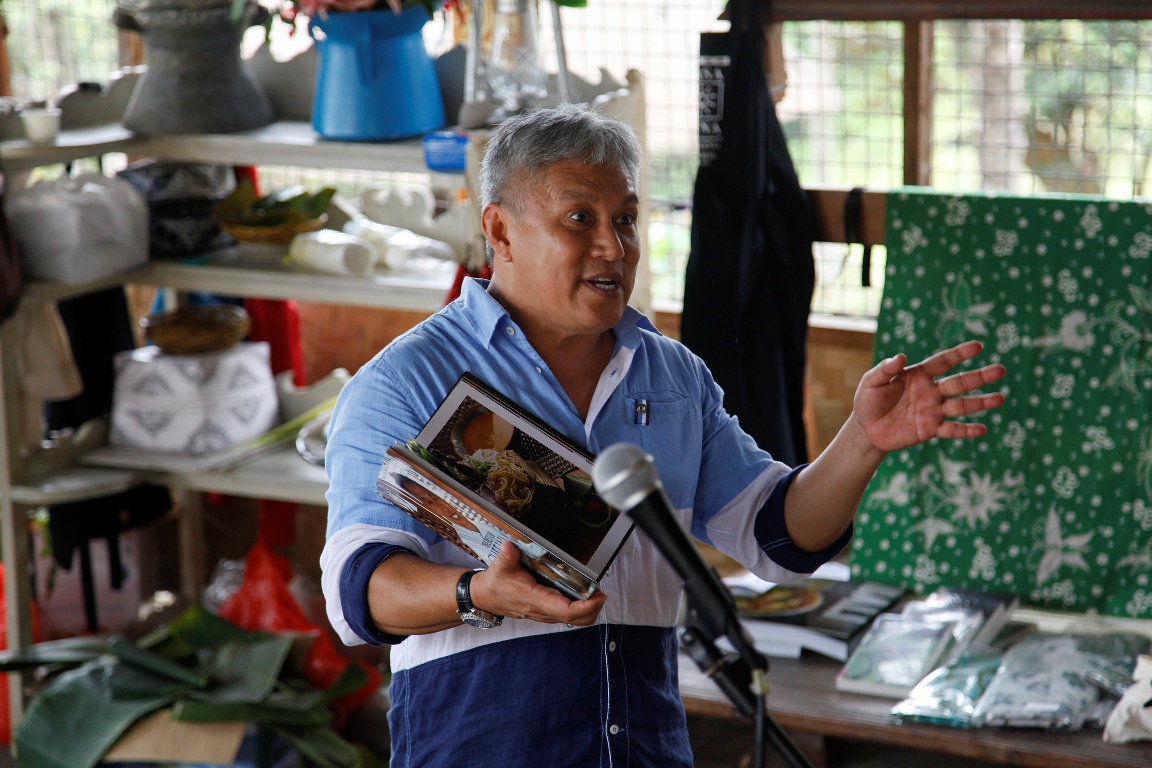 A Malaysian celebrity chef, Redzuawan Ismail, or better known as Chef Wan, started his career as an accountant before turning to cooking. After witnessing the popularity of Asian food in western countries, he decided to promote Malaysia and other South East Asian countries using food from their respective countries. In 2009, he won the Best Celebrity Television Chef of the Gourmand World Cookbook Awards and is Tourism Malaysia's culinary ambassador.
22. Dato' Sheila Majid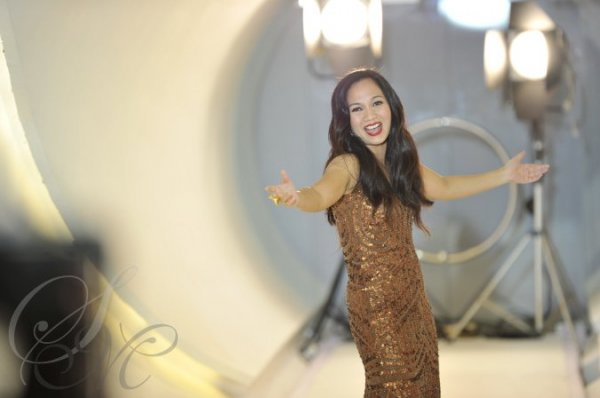 Dubbed as the "Malaysian Queen of Jazz", Dato' Sheila Majid has achieved regional and international recognition over the years with her trademark contemporary- pop songs with a bit of jazz and R&B repertoire. She has won the prestigious BASF Award (Indonesian Music Award) for Best Female Artist in an R&B category in 1987. In 1989, Dato' Sheila Majid performed at the Tokyo Music Festival and remains the first and only Malaysian artist to successfully infiltrate the Japanese music market. She has performed at a sold-out concert at London's West End Royalty theatre in 1996 and took the stage to perform at Ronnie Scotts in London, the jazz Mecca of the music world. She is also the first local artiste to perform at the Petronas Filharmonik Hall in 2000.
23. Tan Sri Datuk Amar Dr. P. Ramlee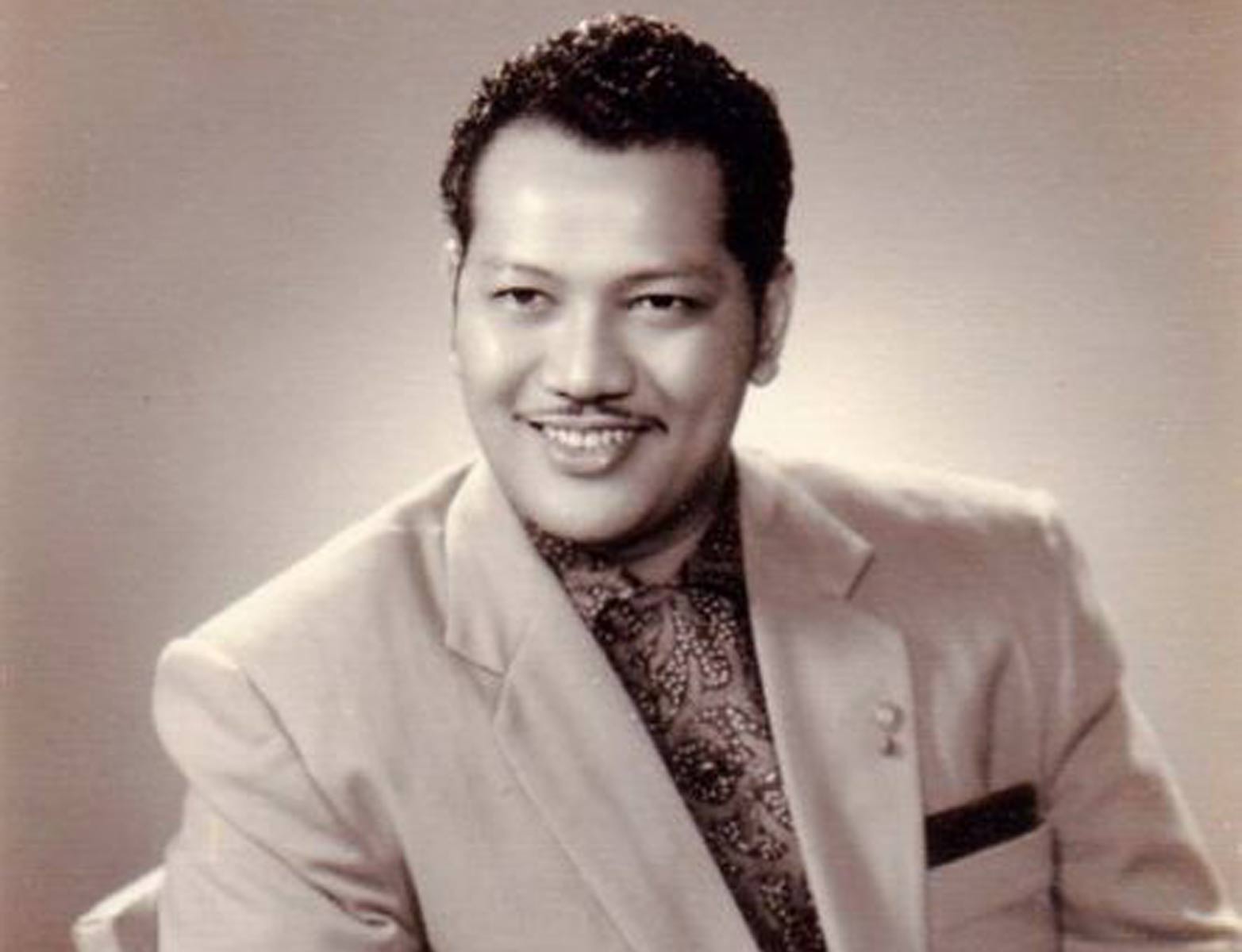 The Late Tan Sri Datuk Amar Dr. P. Ramlee, better known as P. Ramlee, was a Malaysian film actor, director, singer, songwriter, composer and producer. He is the icon of Malay entertainment in Malaysia, Singapore and Sumatra due to his contributions to the movie and music industry and literary works. P.Ramlee was spotted at a cultural festival in early 1948 singing his own composition "Azizah." He was spotted by director B.S. Rahjans who invited him to work as a back-up singer for Shaw Brothers studio films. His first acting role was in Cinta (1948) as a villain. In the next 18 years under the Malay Film Production unit of Shaw Brothers (popularly known as the Ampas Road studio) he acted, composed music and eventually wrote and directed dozens of Malay movies ranging from historical dramas to contemporary comedies. He won several acting and composing awards at the Asian Film Festival in the 1950s and 1960s.
24. Ananda Krishnan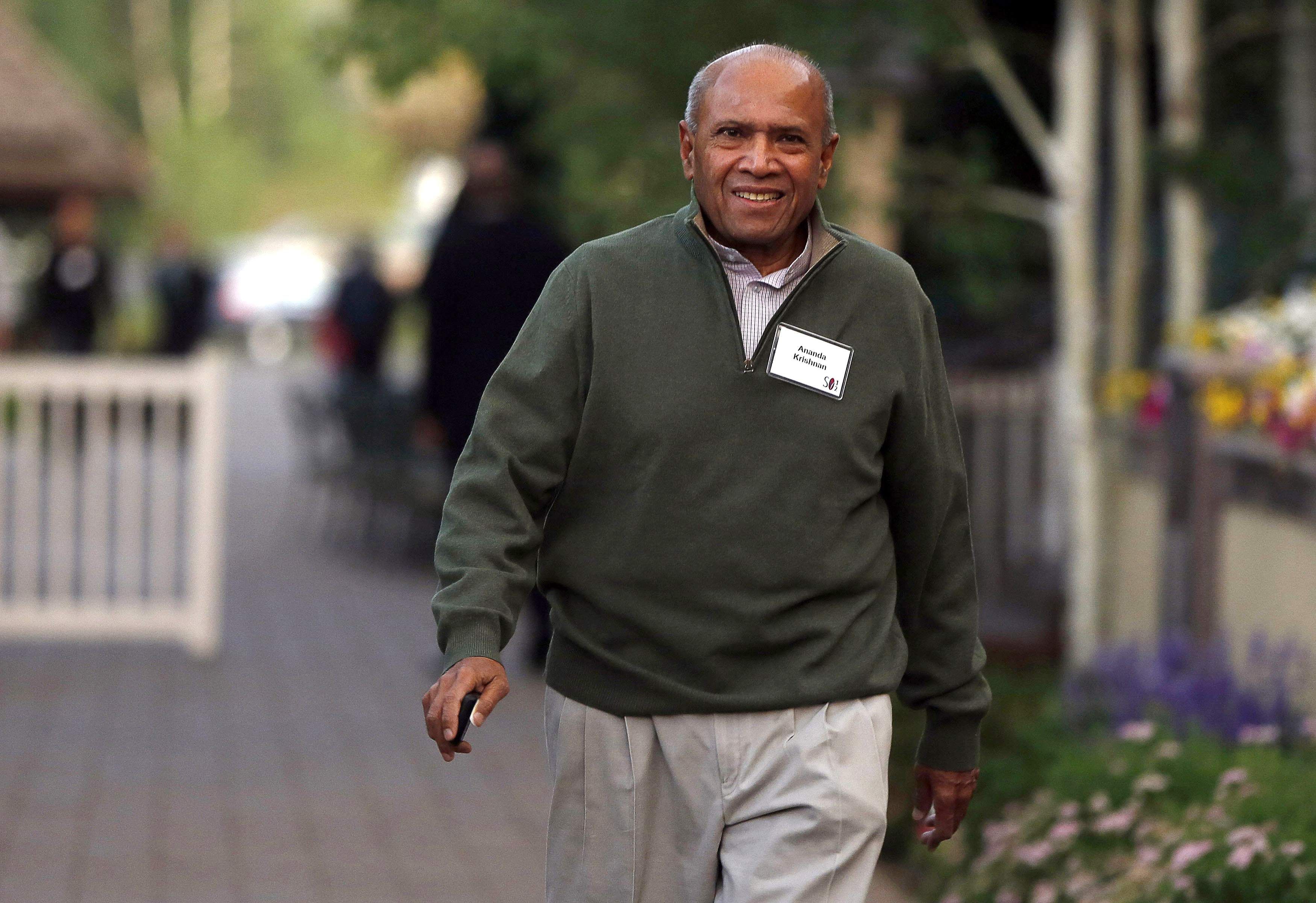 Tatparanandam Ananda Krishnan is a Malaysian businessman and philanthropist. Nicknamed AK, he is estimated to have a net worth of US$11.7 billion according to Forbes' latest annual list of wealthiest people, making him the second wealthiest in Southeast Asia behind Robert Kuok. Ananda Krishnan is seldom seen in public. He is known to maintain a low profile for a person of his stature. He started attracting attention when he helped organise the Live Aid concert with Bob Geldof in the mid-1980s. In the early 1990s, he began building a multimedia empire that now includes two telecommunication companies; Maxis Communications, MEASAT Broadcast Network Systems and SES World Skies. He also has three communication satellites circumnavigating the earth.
25. Dato' Bernard Chandran
Malaysia's "King of Fashion", Dato' Bernard Chandran is a Malaysian fashion designer. His talents have earned him many faithful clients among Malaysia's elite, most notably the Royal families of Malaysia and Brunei, as well as two former Miss Universe. Chandran is also a Malaysian television personality. He is the chief designer of the reality television show, Project Runway Malaysia. Chandran was also a guest judge on Britain's Next Top Model, Cycle 6, Episode 12. The top three models were given the chance to model for Chandran's fashion show during London Fashion Week.
26. Dato' Siti Nurhaliza binti Tarudin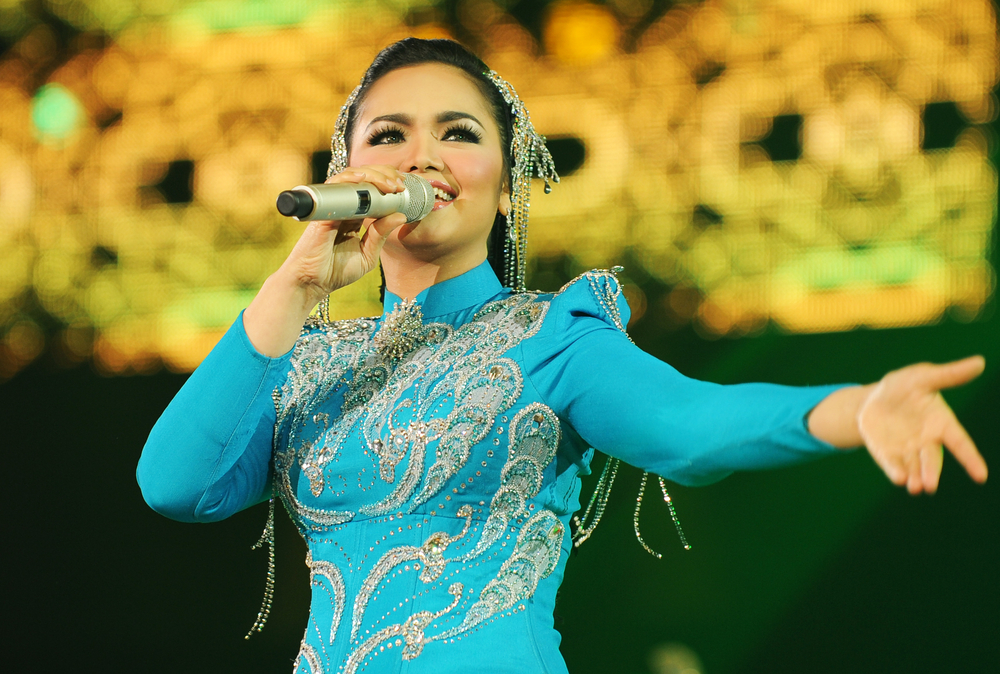 Malaysia's "Pop Princess" Dato' Siti Nurhaliza is a singer, songwriter, record producer, television presenter and businesswoman. Since her debut, she has won a number of international singing competitions. She was crowned the Voice of Asia in 2002 after winning the Grand Prix Champion title at the Voice of Asia singing competition, held in Almaty, Kazakhstan. To date, she has acquired more than 200 local and international awards since her debut at the age of 16. In 1998, she was chosen (amongst a handful of Malaysian artists) to perform during the closing ceremony of the 1998 Commonwealth Games. She performed in front of Queen Elizabeth II, her consort, Prince Philip, and other dignitaries and officials from 70 countries including those from the Commonwealth of Nations. In 2005, she became the first Southeast Asian singer to perform a solo concert at the Royal Albert Hall, while being backed by the London Symphony Orchestra. Her success in the Asian region has gained her honorific titles including "Voice of Asia" and "Asia's Celine Dion".
27. Datuk Zang Toi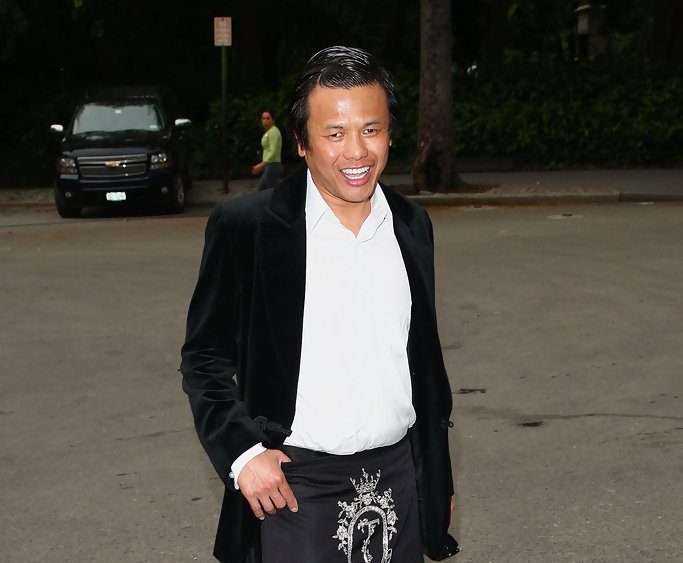 Fashion icon Zang Toi is a Malaysian fashion designer. Zang Toi started out in New York, where he also studied at the distinguished Parsons School of Design, with just US$300 in his pocket. In 1990, he was awarded the Mouton Cadet Young Designer of the year, which recognizes the top young U.S. designers. This became a springboard to his fame in the fiercely competitive New York fashion world. He went on to win more awards in the coming years. Today, his House of Toi near Fifth Avenue, often dubbed the world's most expensive street, produces high-end clothes for fine specialty stores in Saks 5th Avenue, Neiman Marcus and Nordstrom. Among his rich-and-famous clientele are Melinda Gates, wife of Microsoft billionaire Bill Gates, actresses Kirstie Alley and Eva Longoria, popstar Fergie of Black Eyed Peas, and even Saudi princesses.
28. Dato' Seri Anwar Bin Ibrahim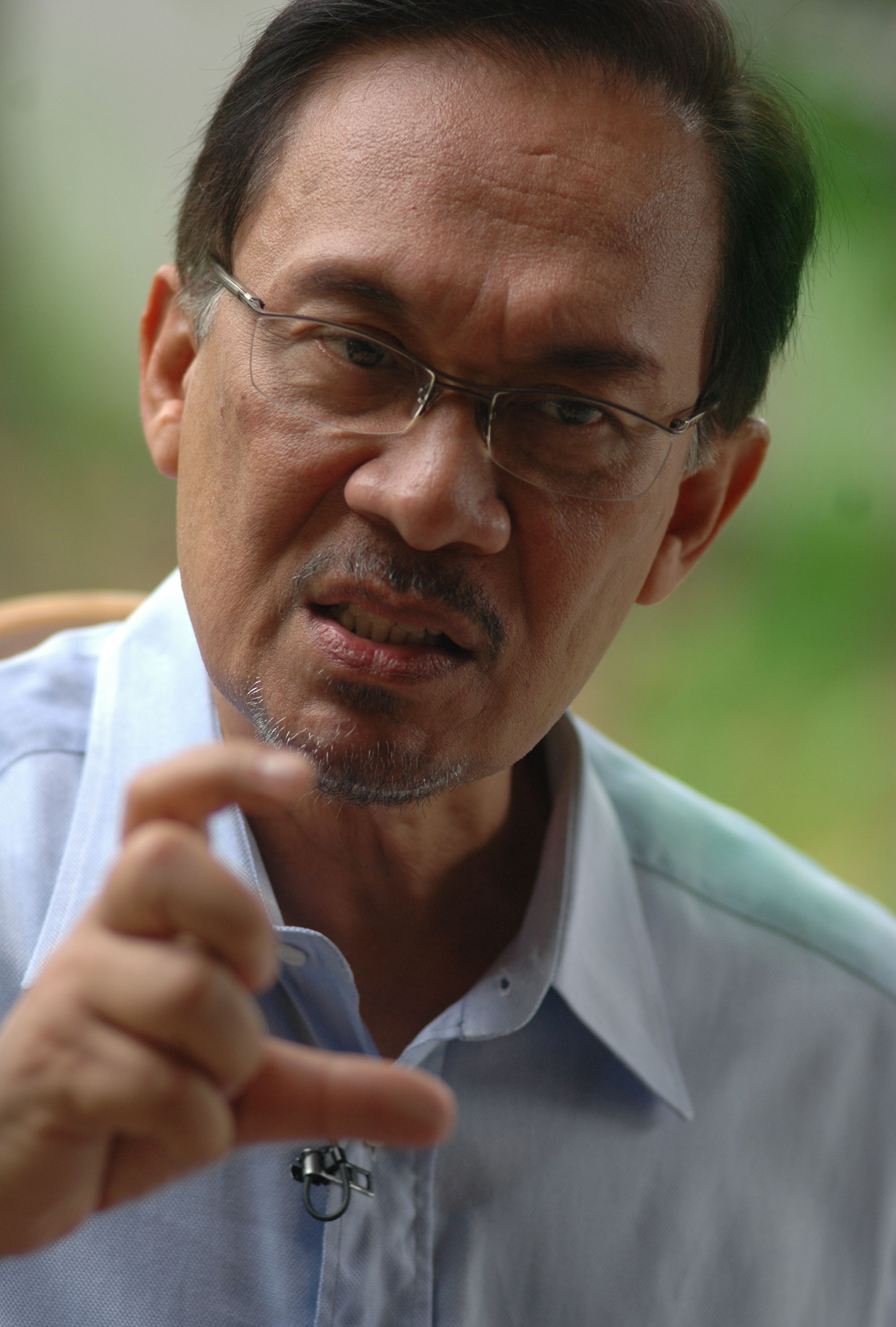 Dato' Seri Anwar served as Malaysia's Finance Minister from 1991 to 1998. He was also the Deputy Prime Minister of Malaysia from 1993 to 1998, when he was a member of UMNO, the major political party in the ruling Barisan Nasional coalition. He was dismissed from his post as Deputy Prime Minister by the then Prime Minister of Malaysia, Mahathir Mohamad, and jailed for corruption and sodomy. Dato' Seri Anwar has been a leading figure in the opposition following his release and is the leader of Pakatan Rakyat, economic advisor to the state government of Selangor and de facto leader of the People's Justice Party (Parti Keadilan Rakyat).
During Dato' Seri Anwar's term as Education Minister, he was elected as the 25th President of UNESCO's General Conference. In 1988, he became the second president of the International Islamic University of Malaysia. He was also selected as the Chairman of the Development Committee of World Bank and International Monetary Fund from March 1998 until September 1998. That year, Newsweek magazine named him "Asian of the Year".
Who do you think should have been in this list of famous Malaysians? Let us know in the comment section below.
Read more:
---
"ExpatGo welcomes and encourages comments, input, and divergent opinions. However, we kindly request that you use suitable language in your comments, and refrain from any sort of personal attack, hate speech, or disparaging rhetoric. Comments not in line with this are subject to removal from the site. "
Comments