The Festival of Lights needs no introduction in Malaysia. Celebrated with equal fervour alongside Hari Raya and Chinese New Year, Deepavali signifies the victory of good over evil, knowledge over ignorance, and hope over despair. Deepavali (or Diwali, as it is also commonly called) is celebrated by Hindus across the world and is the most important festival in Hinduism.
The victory of light over darkness
There are various legends that inspire this colourful festival. According to some, it was on this day that goddess Laxmi was married to god Vishnu. According to another popular legend, Lord Rama had returned to Ayodhya on this day after completing fourteen years of exile and after killing the evil Ravana, while releasing Sita from his grip. People of Ayodhya welcomed them with rows of lights outside their homes. Another legend professes that on this day, Lord Krishna is said to have killed the great demon Narakasur and liberated humanity from his cruel clutches. Whatever the tale, Deepavali is heralded as a time for prayer, celebration and gratitude.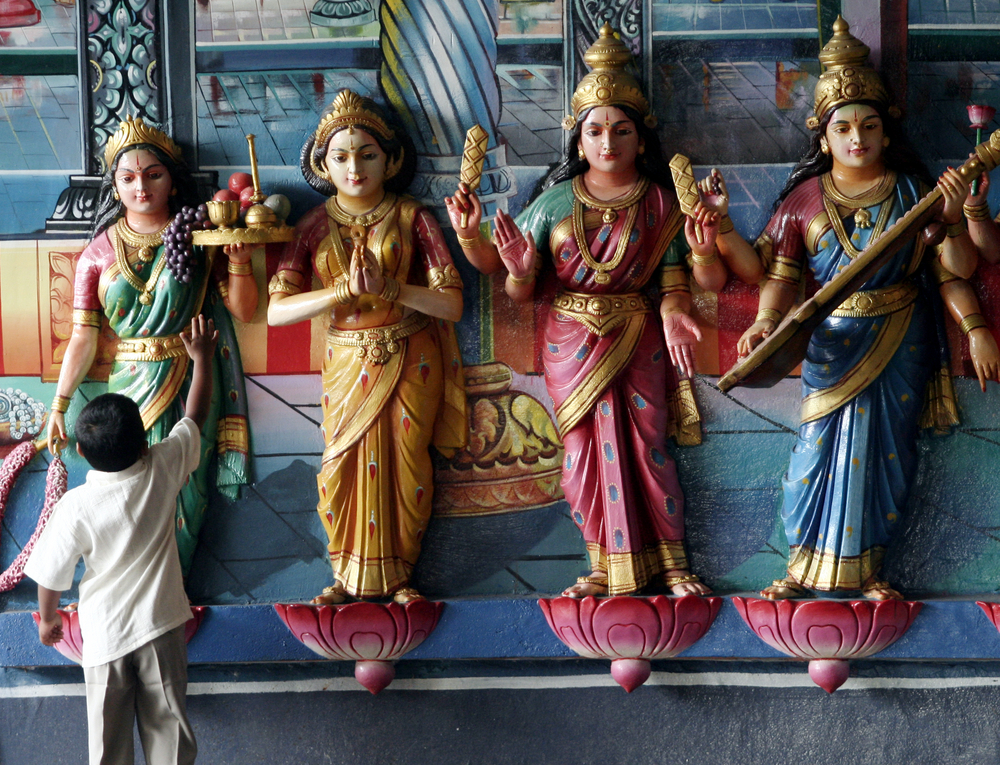 Modern-day Deepavali traditions haven't strayed too far from its ancient roots. Before Diwali night, people clean, renovate and decorate their homes. Typical Deepavali celebrations begin with waking up early in the morning, before the sun rises to offer prayers, followed by an oil bath. The bathing tradition involves extensive massaging of warm oil containing peppercorns and betel leaves. After the bath, a homemade medicine known as Deepavali Lehiyam is consumed, a remedy that is meant to aid in soothing digestive problems that may ensue due to all the feasting that occurs later in the day!
Festivities and feasting
On Deepavali day itself, celebrants dress up in new clothes or in their best outfits, light up diyas (lamps and candles) inside and outside their homes, and participate in family puja (prayers) typically to Lakshmi, the goddess of wealth and prosperity. Post-prayers, fireworks usually follow, along with a family feast that includes mithai (sweets), and an exchange of gifts between family members and close friends. Sparklers, firecrackers, and lights are used extensively, much like the rest of the world where Deepavali is celebrated.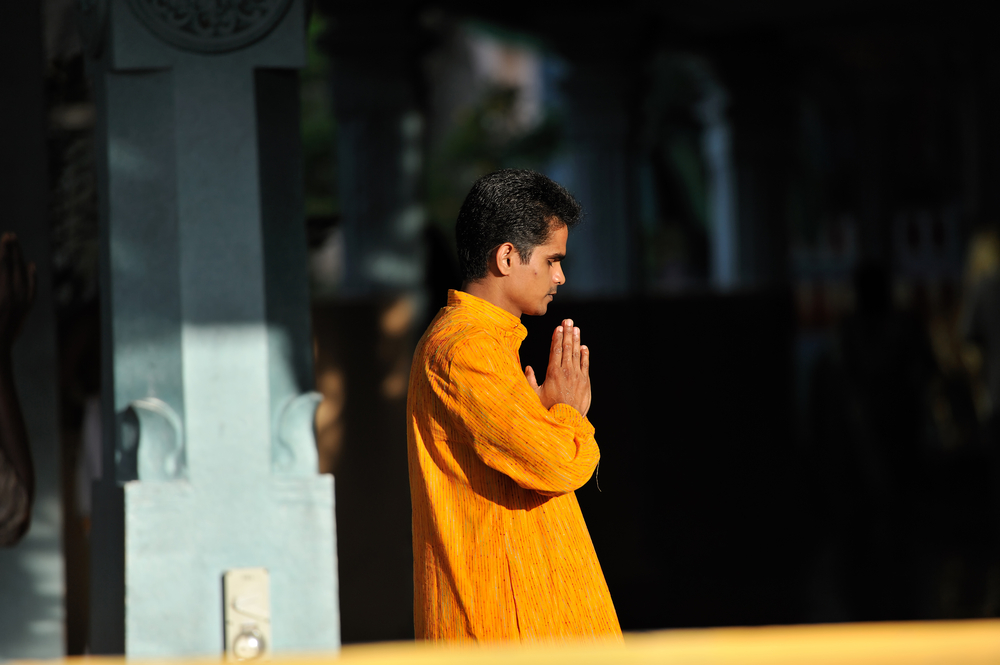 Deepavali also marks a major shopping period in nations where it is celebrated, as new clothes are bought and worn for this auspicious occasion. Another traditional way to celebrate Deepavali is to have your hands painted with henna, a flowering plant used to dye the skin and hair. Like any other festival in Malaysia, your Hindu friends are likely to host 'open houses' so you can have your fill of delicious Indian food, all thanks to their hospitality.
During Deepavali, the streets of Little India in Kuala Lumpur's Brickfields area, are artfully decorated and lit up in bright festive colours, transforming the area into an explosion of vibrant, colourful arches and dazzling lights. Festive bazaars and numerous cultural activities are held, with stalls being decorated with fragrant flowers, garlands used during prayers, traditional oil lamps, and beautiful saris with intricate patterns and glittering gems. Colourful Indian outfits, elaborate costume jewellery, and traditional arts and craft are also usually on sale, so make a trip to the annual Deepavali Bazaar and soak up the culture of this great festival.
A significant celebration for Sikhs, Jains, and Hindus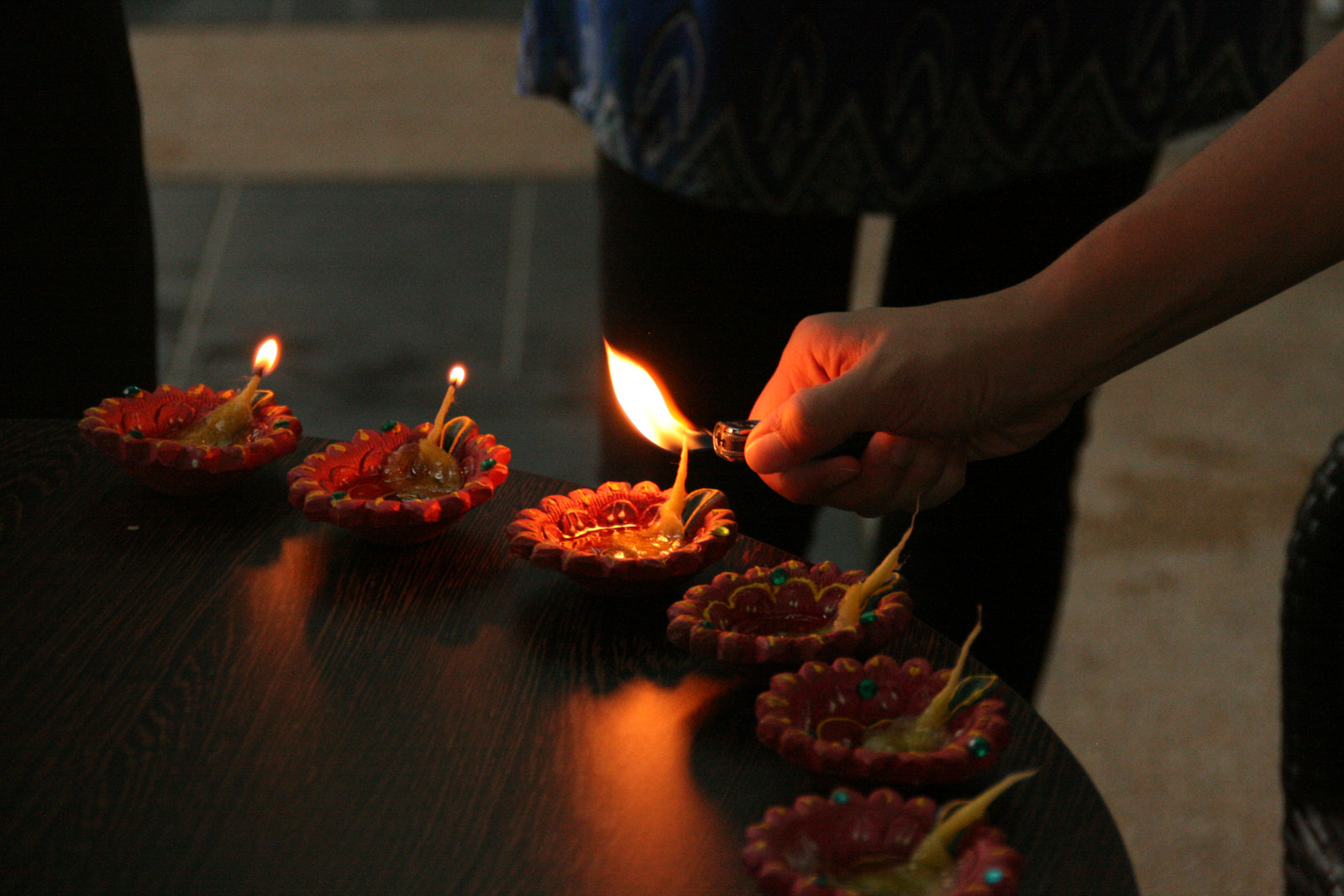 Deepavali is celebrated by Hindus, Sikhs, and Jains all over the world and their practices differ in various instances. In Gujarat, Deepavali is celebrated for five days, while the Gujarati New Year is celebrated the day after the festival itself. The Gujarati New Year is synonymous with sud ekam, that is the first day of the first month of Gujarati lunar calendar (most other Hindus celebrate the New Year in spring, otherwise known as Baisakhi).The Gujarati community all over the world celebrates the New Year after Diwali, to mark the beginning of a new fiscal year.
In Punjab, where there are a large number of Sikhs, this Hindu festival coincides with the anniversary of the liberation one of the Sikh Gurus, Hargobind Ji, from the prison at Gwalior Fort, and celebrates his arrival at the Golden Temple in Amritsar. Today, the entire Golden Temple, the holiest shrine of the Sikhs, is illuminated with traditional lamps of different colours during the Bandi Chaur Divas festivities, commemorating this celebrated day in Sikh culture.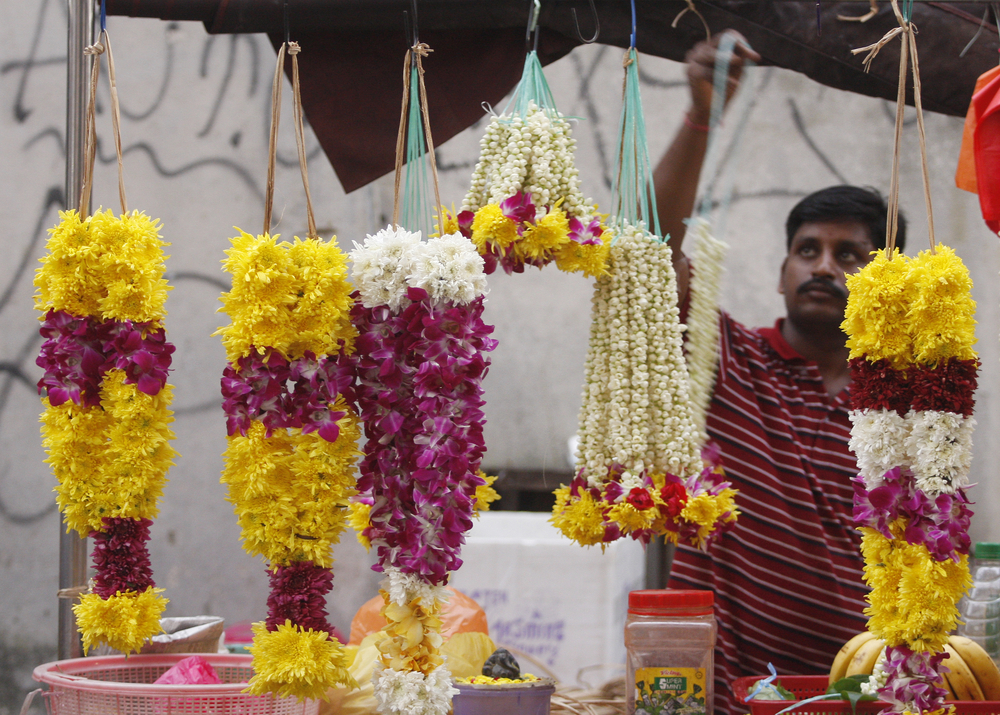 Deepavali also has special significance in Jainism. Lord Mahavira, the last of the Jain Tirthankar of this era, attained Nirvana on this day at Pavapuri, in India's Rajasthan state. According to ancient texts, many gods were present that day, illuminating the darkness. As such, Jains use the occasion as a day to remember Mahavira.
Deepavali is celebrated all over the world in countries where there is a significant Indian population – from Australia, to Africa, Europe, the United States, and even the Caribbean. On a more local front, Deepavali in Malaysia has become an occasion for goodwill and harbouring friendly ties between religious and ethnic groups in Malaysia.
This post was originally published in The Expat Magazine October 2014.
Read more:
---
"ExpatGo welcomes and encourages comments, input, and divergent opinions. However, we kindly request that you use suitable language in your comments, and refrain from any sort of personal attack, hate speech, or disparaging rhetoric. Comments not in line with this are subject to removal from the site. "
Comments